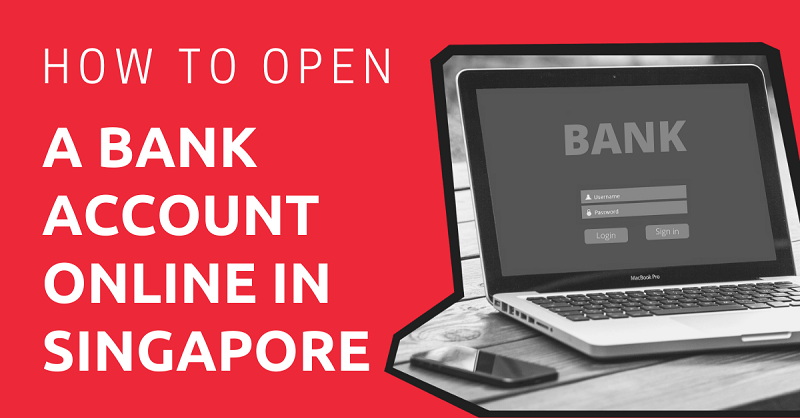 If you're planning on moving to Singapore, or you live here already, one thing you'll need is a bank account.
Having a local bank account allows you to receive payments from your employer and spend money around the country without paying for unwanted conversion charges.
Opening an account in Singapore is easy, but doing it online is even easier as you won't even need to visit the bank.
This guide will help you learn more about the best banks for expats in Singapore and how to open an account online.
We also have an article on how to open a traditional bank account in Singapore, too.
This article will take approximately 11 minutes to read. Don't have the time right now? No worries. You can email the ad-free version of the article to yourself and read it later!
Benefits of Opening a Bank Account Online
When you move to Singapore, opening a bank account should be the first thing you do. Luckily for expats inside (and even outside) of the county, it can be done online.
Some people may be hesitant to open a bank account online, but there are plenty of benefits to doing so. The number one benefit is that it saves you time.
Instead of having to find a branch in Singapore, make an appointment, and travel there to meet with a representative, you can open an account online in minutes.
Opening an account online can also be helpful for gathering your required documents. You'll have access to all your documents at home, so you don't need to worry about forgetting anything and needing to go back to the bank for a second time.
Some banks also offer promotions for opening an account online, such as lower fees or free gifts.
Finally, you can open your account from anywhere in the world. You don't have to wait until you're in Singapore to do so, which means you can check one thing off your arrival to-do list.
How to Open an Account Online With the Top Three Banks in Singapore
There are plenty of local and international banks in Singapore, so you can choose one that meets your needs.
Most banks only allow Singaporeans or permanent residents to open an account online, but we're going to discuss three banks that allow foreigners to do so as well. They are:
DBS/POSB
Standard Chartered
HSBC
Below are the steps you can take to open an account online with each bank, assuming you're finished finding work in Singapore and have a job lined up.
DBS/POSB
POSB is the oldest local bank in Singapore, but it was acquired by DBS in 1998, so both banks have similar processes — and you can use either bank's ATM once you have an account.

With over 100 branches and ATMs across the country, DBS and POSB are both great options for expats in Singapore.
To open an account online with DBS or POSB, you need a valid work pass, such as an employment pass, S pass, or a student pass.
You can use your In Principal Approval (IPA) from the Ministry of Manpower to set up your account before you get to Singapore or just wait until you get your physical visa.
Fill out the application online and upload the following documents:
Identification document: passport
Proof employment: Employment Pass or In Principal Approval
Proof of residential address: In Principal Approval (if you didn't already use it as proof of employment), letter of offer, letter of employment, latest payslip, local utility bill, local telecommunication bill, local bank statement or Singaporean credit card, letter issued by the government, letter from regulated insurance companies, or acceptance letter from school
Once you complete the online application and upload all your required documents, DBS or POSB processes it within three business days and mails your debit card to you.
After activating the debit card, you can start enjoying all the services either bank offers.
Standard Chartered
Although Standard Chartered is a British bank, it has a large presence in Singapore with 19 branches and access to the atm5 Network, meaning you can use over 200 ATMs island-wide.

If you have Singpass, which is a government digital service that holds your personal information — such as your address or employment data — you can use it to make an account even quicker.
Log in with your Singpass and Standard Chartered auto-fills your information and completes most of the application for you.
If you don't have a Singpass yet, applying for an account online is still easy. Just fill out a simple application with your basic information, then upload proof of address, employment, and identity.
HSBC
HSBC is a Hong Kong bank with a presence in Singapore. There are 10 branches you can visit and you also get access to the atm5 Network.

HSBC also allows you to use your Singpass to easily apply for an account online, but you can manually complete their application as well. It only includes five steps, so it shouldn't take long.
All you need to apply is a valid FIN number, which is on your Employment Pass or S Pass, and documents stating your current employment/income details and address, whether you rent an apartment in Singapore or own a condo.
Digital Banks to Consider
If you don't need a physical bank, you can consider opening a digital bank. Digital banks often have little-to-no fees and all your banking is done completely online.
They tend to offer excellent multi-currency accounts, which is a great option for expats as you can hold and use multiple currencies from your account.
Two of our favorite digital banks are Wise and Revolut. Here's how you open an account online with each bank:
Wise
Wise is a secure money transfer service with international banking features. You can open a multi-currency account with Wise that allows you to hold over 50 currencies.

Wise offers the current mid-market exchange rates, so you won't lose money when you transfer money to Singapore.
To open a multi-currency account online, create a Wise account and log in. Once you're logged in, click on Balances then Get started. This prompts you to complete your profile and upload your documents.
Wise requires a photo ID, proof of address, and a picture of you with your photo ID to confirm your identity. Then, they typically approve your account within two working days.
Once you have access to your account you can apply for a debit card that you can use online or in-person anywhere.
You can even use it to take out money from any ATM in Singapore for a small fee, so you always have access to your funds.
Revoult
Revoult is another great digital bank you can use in Singapore. Opening an account is super simple and can be done within a few minutes.

Download the app and input your phone number to get a six-digit verification code.
Then, input your basic information like address and date of birth. To confirm your credibility, Revoult requires you to make a small, initial deposit from an existing bank account.
To confirm your identity, the app requires a selfie and a picture of your passport.
You can choose from a standard, premium, or metal account. Standard is free, so it may be the best option for you, depending on your needs.
Once your account is set up, you can apply for a prepaid debit card that you can use for purchases and ATM withdrawals anywhere in the world.
What are the Differences Between a Standard Bank and a Digital Bank?
If you're not sure whether to open an account with a digital or standard bank, considering the differences between the two may help you.
First, it's important to note that if you open an account online with a standard bank, like DBS or HSBC, you enjoy the exact same benefits as any other customer of the bank.
You just get to enjoy the ease of opening the account online rather than going to the branch.
So, let's look at the main differences between traditional banks that have brick and mortar branches and digital banks that don't.
Fees
As digital banks don't have any overhead fees, like a mortgage or property rental, they can offer lower fees than traditional banks. Digital banks like Wise and Revoult typically have no fees to entice customers to bank with them.
Most standard banks in Singapore have a fee for maintaining your account. But, you can typically waive this fee if you maintain a certain minimum each month. Other fees traditional banks may include are fees for international transfers or withdrawing your money abroad.
Interest Rates
Another benefit to having no overhead fees is that digital banks can typically offer higher interest rates for savings accounts.
On the other hand, standard savings accounts in Singapore typically offer low interest rates that may not help you save as much.
Ease of Use
One thing standard banks and digital banks have in common is how easy they are to use. Most banks, traditional or digital, have an app and a desktop website you can use for all your banking needs.
This means you can complete actions like applying for an account, transferring funds, and receiving pay all online with a traditional or digital bank.
Access
One benefit that traditional banks have over digital banks is how easy they are to use. Traditional banks, especially local banks in Singapore, have plenty of branches and ATMs available.
This means if you want to access your money or talk to a bank employee, you can do so more easily with a traditional bank than a digital one.
You can still access your money through any ATM using a digital bank, but you may have to pay a fee to withdraw your funds.
Now, on to You
In Singapore, opening a bank account online is another good way to manage your finance after your move to Singapore.
However, if you're concerned with the security of online banking, you can also get a VPN in Singapore as added protection.