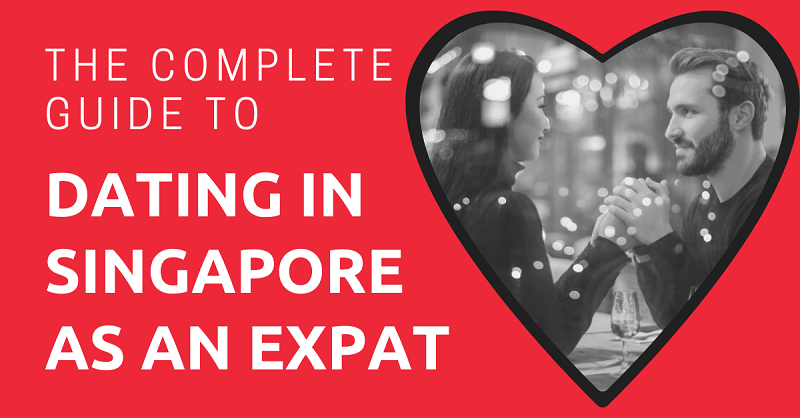 If you're a single expat living in Singapore, you may want to join the dating scene. As Singapore has such a diverse population, dating here can be exciting.
You may think that Asians are more conservative than people from Western countries, but this is no longer the case.
Plenty of young Singaporeans are ready to meet other singles even if it's just to casually hang out and without letting the pressure of marriage loom over them.
So forget any misconceptions you may have about dating in Singapore. This guide can help you navigate the cultural differences and traditions between dating in Singapore and in your home country.
This article will take approximately 21 minutes to read. Don't have the time right now? No worries. You can email the ad-free version of the article to yourself and read it later!
Expats Dating Singaporeans
There is a huge expat population in Singapore and many of them prefer dating locals over other expats as this presents them with more opportunities to get to know the country and culture better.
Many expats find that dating locals can make them feel less lonely especially if they came to Singapore alone. Also, dating a Singaporean presents them with opportunities to see local neighborhoods other than the popular tourist and expat haunts. This can make them feel more at home in Singapore.
Singaporeans Dating Expats
It's easy to see why expats prefer to date locals, but the reasons why locals would want to date expats may not be obvious.
The fact is that Singapore is such a small country that many locals tend to want to leave, either permanently or just to take a short visit to other countries. Dating expats offers Singaporeans a good reason to visit other countries.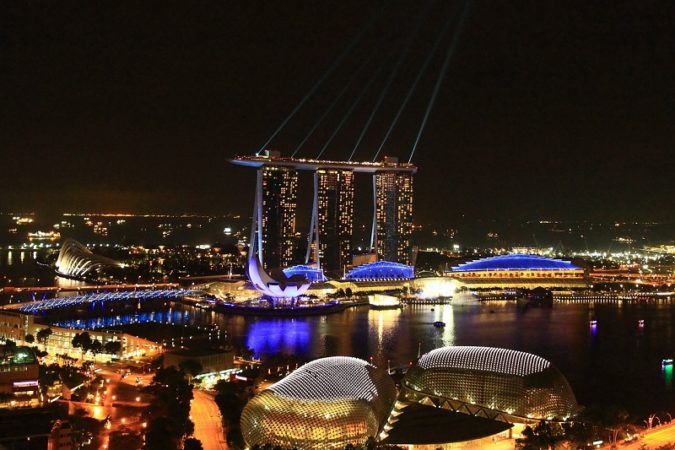 Some Singaporeans are even more likely to date expats than fellow Singaporeans, which works to the advantage of many expats looking to date locals. Based on my experiences, many men are willing to date expat women like me. However, some locals may not see themselves settling down with an expat due to cultural differences.
That being said, interracial relationships are common in Singapore.
Dating Across Age Groups
Like in many countries in Asia, Singapore is filled with young Asian women dating older expat men. One of the reasons for this is that older men tend to be more mature and/or financially stable.
Still, many Singaporeans may prefer to date people within the same age group with whom they share common interests and goals.
Dating Across Social Classes
Many Singaporeans might mistakenly think that expats are moneyed mainly because to work in Singapore, foreigners need to be paid a certain amount of salary that many perceive to be high to meet the minimum amount of income required to obtain work visas like Employment Passes and S Passes.
Because of this, many low-middle class women may be inclined to date expat men who they believe are high earners. On the other hand, many low-middle class men may hesitate to date expat women because of their perception that, for instance, expat women expect to be taken to restaurants and bars that are expensive.
Another common perception is that middle-class and high-class Singaporeans have no qualms about dating expats who they believe are their equals in terms of socioeconomic status.
Generally speaking, dating someone from within the same social class tends to be more convenient and/or less awkward as this often means you don't have to adjust to the preferences and/or interests of the person you are dating with whom you have a significant socioeconomic gap.
For example, if you're both middle-class earners, you'll likely have no problem splurging, whether it's to eat out, have drinks at bars, or go on vacations, especially considering Singapore is seen as an expensive country to live in, and many expats find that it's best to pay for goods and services using a credit card.
By contrast, someone who's middle-class dating a low-income earner may not feel very comfortable splurging on anything but necessities.
Dating Across Education Levels
Singapore has one of the best education systems in the world, as 20% of the country's national budget is allocated for education. This allocation primarily goes toward subsidizing government-assisted private education and state education for locals, which makes education quite affordable for them.
Interestingly, many Singaporeans go abroad to attain higher education (a university degree), which makes them more comfortable meeting and interacting with foreigners.
For many people, someone's educational background is a major consideration when starting a long-term relationship. In general, finding someone to date in Singapore who has the same level of educational attainment as you can be easy. Regardless of whether you're looking to date someone who is a college graduate or studied abroad, you are likely to meet people with similar educational attainment, experiences, skills, ideals, goals, and values.
Nationality and Religion in Dating
As mentioned earlier, Singapore has a very diverse population. The three most common nationalities are Chinese, Indian, and Malay.
The most common religions are Buddhism, Catholicism, Hinduism, and Islam. Many younger Singaporeans nowadays, however, identify as atheist.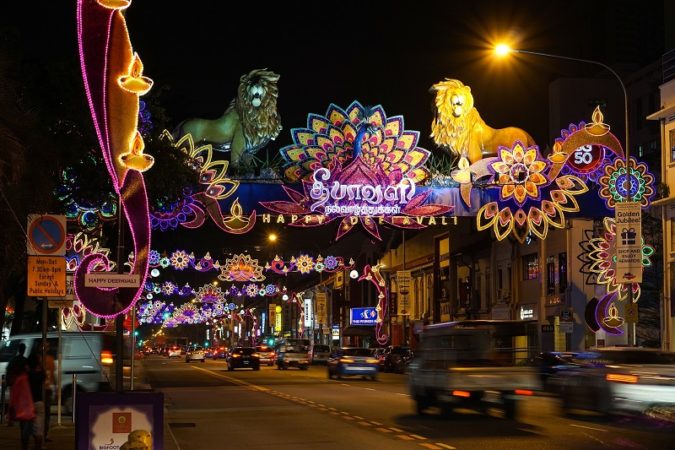 Many people from these nationalities may prefer to date those of the same nationality and religion, as this ensures they'll be with someone who shares similar beliefs and values.
On the other hand, Singaporeans who aren't religious tend to be the most willing to date expats and learn about foreign cultures.
It's important to note that if you're going out with a Muslim, it's prudent to ask what activities are appropriate for them to do, or what they are comfortable doing. Remember that devout Muslims don't drink alcohol or eat pork, so try to avoid doing so while on a date with a Muslim.
And if you're in a long-term relationship with a Muslim, at some point, you will have to talk about your future together. This is mainly because to get married to a Muslim, you'll need to convert to Islam.
Gender Roles
While many older Singaporeans are still quite conservative, especially when it comes to gender norms, plenty of young Singaporeans have more progressive views and tend to disregard stereotypical ideas about gender roles.
For instance, both men and women are equally represented in Singapore's workforce, and the antiquated notion that mothers should care for children has long been quashed. Many parents typically hire helpers to care for their children or put their kids in after-school programs so both parents can work.
That said, when it comes to dating, many men may still offer to pay for the first date even though it's not expected. Many women even prefer to share the cost of a date.
If you're an expat in Singapore and intend to regularly go out on dates, you should be mindful of your expenses and keep to a certain budget, especially considering the typically high cost of living in Singapore.
Where to Meet Singles
Here are some of the most common ways to meet single Singaporeans:
At Work
Many busy professionals who are single tend to spend a significant number of hours at the workplace, which is why it has become so common for them to connect with their fellow busy singles. Incidentally, many Singaporean companies hire a good mix of locals and expats, so although the office may not necessarily be the best place to flirt, it happens quite often.
I'm an expat myself, and in the school that I work for, many of the staff are locals. Interacting with them makes it easy for foreigners like me to assimilate into the local culture. In terms of dating, I know of many friends who met their Singaporean partners at the workplace.
The main benefit of dating someone with the same profession as you is that you'll instantly have a commonality — your work.
The downside is that many companies don't encourage staff to date as it can create tension at work if your relationship goes awry.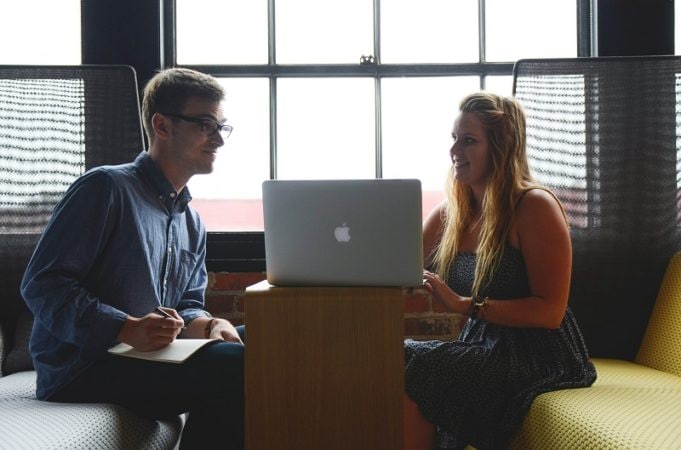 If there's someone you'd like to go out with at your workplace in Singapore, make sure to read your company policies regarding dating a coworker. Some offices may not allow it, particularly if both of you belong to the same department.
But even if there are no rules regarding dating coworkers in your company, it's generally best to keep mum about your personal affairs. That way, you avoid becoming the subject of gossip. Or you could get into trouble in case it's prohibited.
Through Friends
Many expats in Singapore may find that it takes some time to build a tight-knit group of friends. Fortunately, Singaporeans and many expats in the country are happy to meet new people. And it's certainly possible to meet someone to date as you meet new people whether at work or through friends and their friends.
This is pretty common. Many people, expat or not, can meet potential partners through friends and common friends. Many of your friends may act as a good matchmaker too because, firstly, they know that you're single and secondly, they know your personality. They'd know who among their own groups of friends may be compatible with you.
Just be careful when dating friends or friends of friends because it could cause rifts if your relationship doesn't work out.
At Events
There are plenty of holidays and multicultural events in Singapore. You'll get to celebrate holidays like Hari Raya, Chinese New Year, Diwali, and Christmas.
Singaporeans are very welcoming, so your Singaporean friends and colleagues may invite you to parties or to their houses to celebrate these events.
This is a great way to learn more about local culture, eat delicious food, and meet new people.
At Public Places
The weather in Singapore is hot, which is why many people hang out in airconditioned malls where they may meet up with their friends. Malls in Singapore have everything you could think of, like movie theaters, arcades, restaurants, and cafés, so they're also a great place to meet new people.
There are also plenty of clubs and bars, if that's more your scene. I love going out on ladies' night, which is on Wednesdays in Singapore, to have a drink with my friends and dance the night away on a rooftop bar like Ce La Vie or Altitude. And I've found that night outs are a great opportunity to meet other fun, flirty singles.
Visiting places related to your interests — which could be bookstores, bazaars, parks, or gyms — can also increase your chances of finding someone with similar interests, making it easy for you to connect.
Online Dating
Like in many other countries, approaching people in public is becoming less and less common in Singapore. Instead, many Singaporeans are turning to dating apps.
There are plenty of dating apps in Singapore, but my favorites were Tinder, Bumble, and Hinge. These apps all allow you to upload pictures, write a short bio, and start searching for potential matches.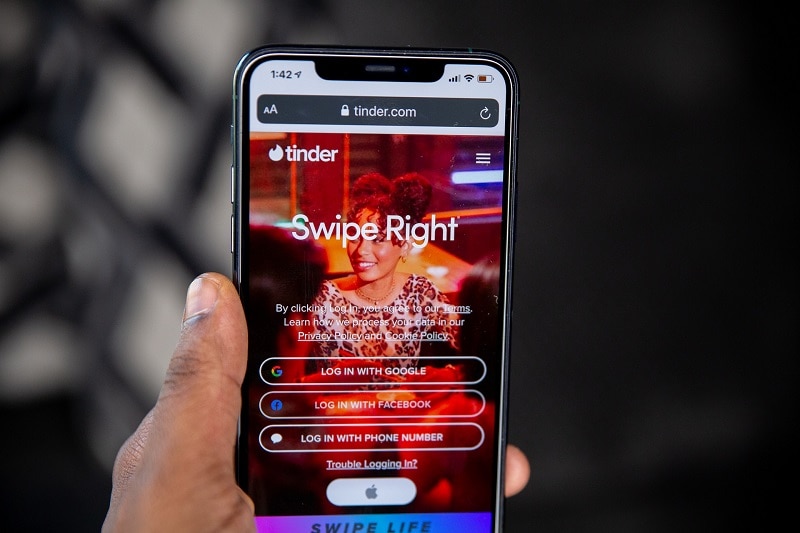 If you're introverted or shy, online dating can help you start conversations much easier so you can get straight to planning a date.
When meeting someone for the first time, consider meeting in a public area and let your friends know where you're going and who you're meeting. Singapore is super safe, but it doesn't hurt to go the extra mile.
Other Dating Options
If you're a new expat, dating may not even be on your mind yet, which isn't a bad thing. Sometimes, a relationship can just happen, even when you're not actively trying to find someone.
There's so much to do in Singapore, alone or with friends, that you don't need to focus on finding a partner.
Seek out opportunities to do activities you enjoy, such as pottery, painting, or cooking. You may just find a potential partner while you're out.
Language Barriers
There are four main languages in Singapore: English, Mandarin, Tamil, and Malay. Most Singaporeans speak their mother tongue and English. Some Singaporeans even speak more than two languages.
Because of this, language shouldn't be a barrier while you're dating. However, most Singaporeans speak "Singlish," which is English with words or phrases from different languages or that were made up completely.
For example, many Singaporeans use the Malay word "Alamak" instead of saying "Oh my gosh" and many use "Lah" for emphasis.
While you may just need to ask for clarification the first time you hear a Singlish word or phrase you don't understand, you shouldn't struggle to pick up the dialect to help you fit in.
Flirting
Although Singapore isn't as conservative as it used to be, many people are still shy when it comes to certain things, such as flirting.
Singaporeans may not openly flirt with you, so it can be hard to tell if they like you right away. But many Singaporeans show interest in other ways, such as buying or cooking you food, helping with chores, or taking you out on a sightseeing trip.
Opening a Conversation
Starting a conversation with someone new can be nerve-wracking, but you should just be yourself.
Keep your introductions simple to minimize awkwardness. You can ask about the person's work, interests, or plans for the upcoming weekend.
Singaporeans love to eat, so they may ask whether you've eaten yet or if you want to grab food at the local hawker center.
A hawker center is an open-air market where you can find plenty of food and drinks. Singaporeans typically visit a hawker center for lunch or dinner as these places are so affordable, so they may ask you to come along even if you've just met.
If your conversation is going smoothly, ask for their number or social media details to keep the conversation going and so you can plan a date.
Going on a Date
Once you've met someone you want to go on a date with, there are some things you need to consider, such as the following:
Where to Go
Singapore may be a small country, but there's plenty to do in it. Since getting around is so easy, either by bus, MRT (Singapore's subway system), or taxi, the world is your oyster.
Here are some popular date spots in Singapore:
Hawker Centers
As mentioned earlier, hawker centers are very popular in Singapore. It's a great place for a casual date as you can eat, have a drink, and sit and chat.
Many hawker centers are open late, so you can carry your conversation into the night.
Two of my favorite hawker centers to visit are Newton Food Centre and Lau Pa Sat.
Cafés
Coffee shops are another great option for a casual date.
Singaporeans love their "kopi", a type of traditional coffee that many locals drink. This love for kopi has led to the opening of cafés around the country.
There are plenty of coffee shops in Singapore that you've likely heard of before, like Starbucks or The Coffee Bean and Tea Leaf.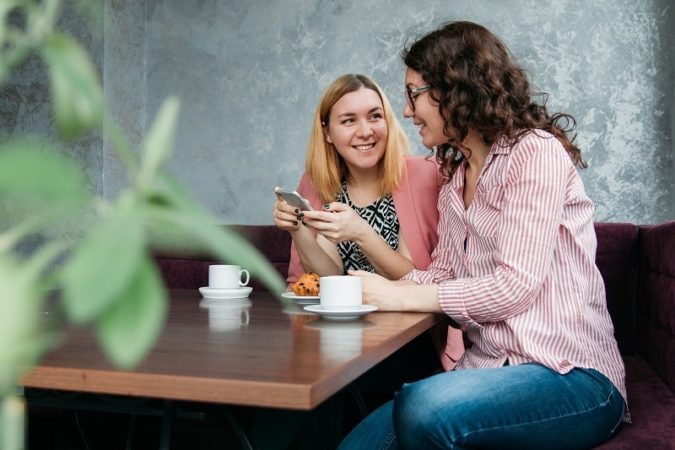 But some of my favorite local cafes include Kreams Krafthouse, Apollo Coffee Bar, and For The People where you can grab a coffee and a bite to eat.
Restaurants
If you're looking for a date spot that's a little less casual, pick a restaurant. Singapore has any type of food you could think of and different districts where you can find the best food, like Little India, China Town, or Arab Street.
There's a range of casual restaurants to more high-end ones, so you can choose based on your taste and budget.
I love using an app called Chope which allows you to make restaurant reservations but also gives you discounts during off-peak times.
Malls
As mentioned earlier, malls are a popular destination among Singaporeans because they're cold and there's plenty to do.
You can go window shopping with your date then visit a café, restaurant, movie theater, or even an ice rink depending on the mall you go to.
Movies
If you're nervous about what you're going to talk about on your date, consider going to a movie theater instead.
You can bond over your choice of movies and talk about what you liked or disliked afterwards.
Movie theaters in Singapore are always freezing, so dress warmly or cuddle up to your date.
Parks
Despite being a developed country, Singapore has plenty of green space. Visiting a park or garden is a great date as they can be peaceful, giving you and your date the opportunity to chat.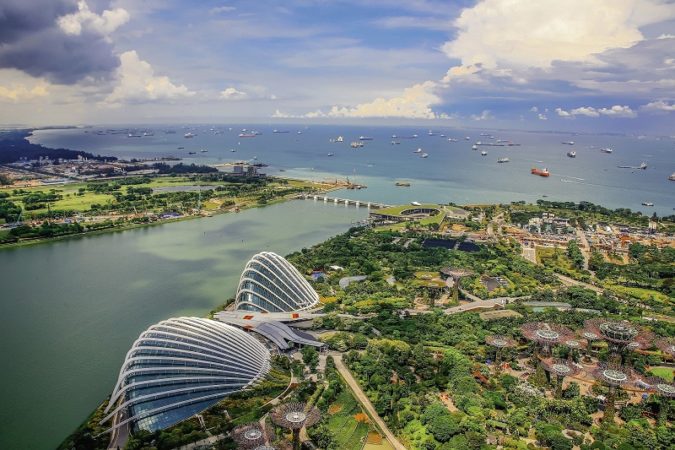 You can walk around or even bring food for a picnic. The Singapore Botanic Gardens was one of my go-to date spots.
Other Options
If you're bored of traditional dating, you could shake things up with unique experiences like an escape room or museum.
I love Captivate Escape Room and Trapped Escape Room and always have a good time seeing the new exhibits at the ArtScience Museum.
If things are a bit more serious with you and your partner, you could go on a staycation or a weekend trip to nearby countries, like Malaysia or Indonesia.
One of my favorite weekend trips is taking a ferry to nearby Indonesian islands, Batam and Bintan.
Dress Code
There's no dress code for dating in Singapore, but try to pick something that's appropriate for the place and occasion.
For example, you may wear something more casual to a café or park than you would to a restaurant.
Consider the temperature as well because even though it's hot outside. If you're going to be mostly indoors throughout your date, you may find the strong air conditioning too cold, so bring a sweater or light jacket with you.
Conversation
Singaporeans are quite open and forward, so topics that may be taboo to you may not be to locals.
But just to be safe, stay away from sensitive topics like race, religion, and politics on a first date to minimize the risk of offending them.
Gifts and Paying
Many Singaporean men insist on paying for the first date at least, but splitting the check 50/50 is also common.
When the bill comes, you can simply ask your date if they want to split it and see what they say.
Public Display of Affection
Public displays of affection are not very common in Singapore. You'll likely see people holding hands or hugging, but kissing in public is generally frowned upon.
While you may be used to kissing your date goodbye, this may not be common to a Singaporean, so it's always best to ask for permission beforehand.
Green and Red Lights
Sometimes, it can be hard to gauge someone's interest in you, regardless of the country you're in.
If your date enjoyed your time together, they may call or text you afterwards to let you know and eagerly plan another date.
But if your date stops answering your messages or calls, you can generally take that as disinterest, and they may just not want to tell you directly.
As some Singaporeans are still conservative, don't expect physical intimacy too early in your relationship. Some even prefer to wait until marriage.
It's best to be open about what you want and give your partner the opportunity to do the same to ensure you're compatible.
Committing
If your first few dates go well, you may decide to commit to one another. This typically involves becoming partners and seeing each other exclusively.
Singaporeans may consider marriage earlier than Westerners do because locals live with their parents until they're ready to get married and move out.
If your boyfriend or girlfriend takes you to meet their family, this is a good sign that they're serious about you.
Many Singaporeans even apply for housing before they even get married because the wait-list for an HDB, a type of public housing that most Singaporeans live in, is long. Don't let that scare you away.
Breaking Up
Unfortunately, breaking up with a partner is a part of life. So if your relationship isn't working, don't be hesitant to end things.
It's always better to be honest about your feelings, but try to let your partner down gently.
Now, On to You
Dating is meant to be fun, not stressful. Hopefully, this guide helps clear things up for you and gets you started on your path to dating in Singapore.
We love to hear about other people's dating experiences, so leave a comment and let us know if you visited any of the places we suggested!
Good luck with your dating adventure!