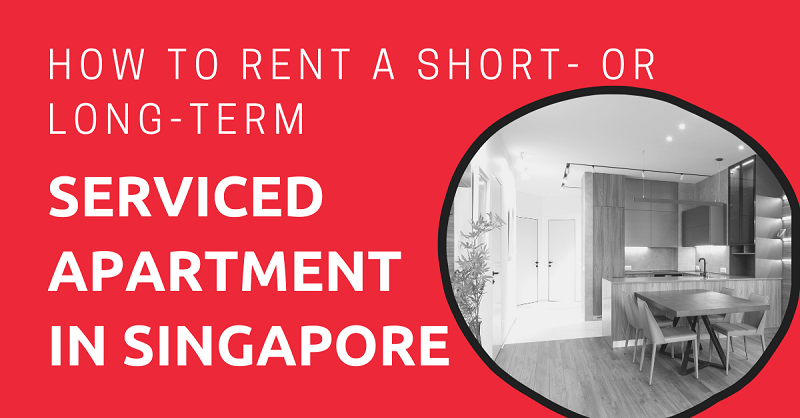 Finding an apartment can be one of the most challenging things about moving to another country.
To minimize your stress, you should consider looking for a serviced apartment because they're fully furnished apartments with tons of other benefits.
As there are plenty of serviced apartments in Singapore, learning more about them can help you decide whether they're a better option for you than a regular apartment, condo, or a Housing Development Board (HDB) accommodation.
By reading this guide, you'll learn everything you need to know about serviced apartments in Singapore, including rates, the best locations, and where and how to find them, so you can make an informed decision.
This article will take approximately 17 minutes to read. Don't have the time right now? No worries. You can email the ad-free version of the article to yourself and read it later!
What is a Serviced Apartment?
Serviced apartments are a cross between an apartment and a hotel.
They're fully furnished, which means they have all the furniture and appliances you may need. You may not have to ship many of your things from your home country or spend money on furniture that you'll likely have to sell or throw away when you leave Singapore.
These apartments typically have bedrooms, bathrooms, a living room, a fully equipped kitchen, and even a laundry room.
To make things even more convenient, serviced apartments already have utilities, such as internet, water, and electricity, so you don't need to worry about setting them up yourself.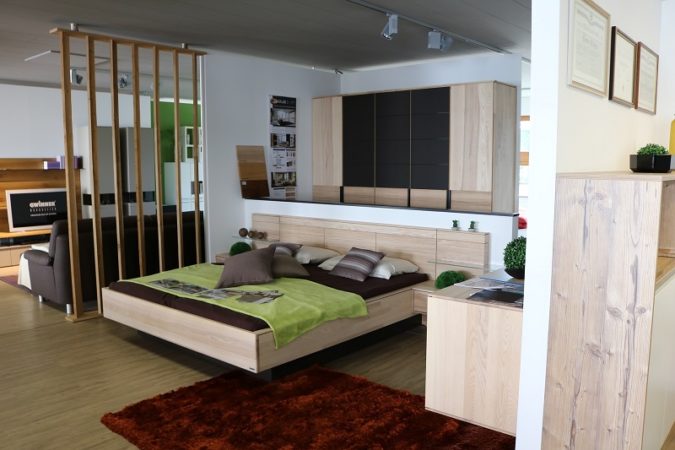 Like hotels, serviced apartments often have facilities like pools and gyms that residents can use.
They also have maids who regularly clean your apartment and may even offer laundry services.
Should I Use a Serviced Apartment?
Take a look at how a serviced apartment differs from these other types of accommodations in Singapore:
Serviced Apartment vs Condos
Condos are a popular choice of accommodation among expats moving to Singapore. Many condos come fully furnished, so the main difference between them and serviced apartments is the level of flexibility.
You typically need to sign a year-long lease to rent a condo in Singapore but can rent a serviced apartment by the day, week, month, or year, depending on your needs.
Serviced apartments may also have additional facilities and offer cleaning services that condos don't. But serviced apartments tend to be more expensive than condos.
So, in short, in case you plan to live in Singapore for a long time, it's a good idea to just rent a condo. If you plan to live in Singapore for a lifetime, you might want to buy a condo instead. But if it's only for a few months, using a serviced apartment is better.
Serviced Apartment vs Hotels
Hotels can be great for short-term stays, but if you want to stay in the country for more than a week, a serviced apartment is a better option.
Serviced apartments offer more privacy than hotels as new hotel guests won't be constantly in your space. They also offer more additional rooms, like kitchens or laundry rooms, so you can live normally within a bigger space than a small hotel room.
Finally, serviced apartments tend to be cheaper for long-term stays as hotels typically charge by the night with little to no long-term discounts.
Serviced Apartment vs HDBs
The Housing & Development Board (HDB) in Singapore offers subsidized public housing, commonly called HDB flats, for Singaporeans and permanent residents.
Over 80% of the population live in HDB flats because these are affordable. HDB flats are essentially apartments, so expats often seek them out. Incidentally, many locals rent out a room in their flat or the entire HDB flat if it's available.
These HDB flats may or may not be furnished and may not offer the same facilities, such as a pool or gym, that serviced apartments do.
Many HDB flats also don't have air conditioning, which is important to consider if you're not used to the constant heat and humidity in Singapore.
Serviced Apartment vs Airbnb
Airbnb is popular around the world as it helps people easily find short-term and long-term lodging in different countries.
Singapore has strict housing laws that prohibit HDB flat owners from renting out their flats for less than six months and private property owners from renting out their property for less than three months.
This means Airbnb in Singapore is only an option for long-term stays.
Airbnb also differs from serviced apartments in terms of cleaning and maintenance. Serviced apartments include cleaning and laundry services; in an Airbnb, you'll have to do your own laundry and cleaning during your stay.
Grade
Serviced apartments in Singapore are typically categorized into two grades: luxury and standard. Here's an explanation of each type to help you decide which one to choose.
Luxury Grade
Top brand hotels and premium service apartment providers generally offer luxury-grade apartments.
Luxury-grade serviced apartments offer facilities, services, and amenities similar to those of five-star hotels, including private lounges, spas, and access to limousines or other luxury vehicles.
You'll likely pay a higher rate to stay at these luxury serviced apartments, but you'll have a very comfortable stay.
Hotels like the Pan Pacific, Shangri-La, and Park Royal offer luxury serviced apartments in Singapore.
Standard Grade
Local serviced apartment developers offer standard-grade serviced apartments. They offer basic services and amenities, like swimming pools, gyms, kitchens, and regular maid services.
In a standard-grade serviced apartment, you'll have everything you need to live comfortably at a more affordable rate.
How Much Does It Cost?
When choosing an accommodation, cost will likely be one of your main considerations.
Serviced apartments in Singapore may have a daily, weekly, or monthly rate. In general, longer stays means lower rates.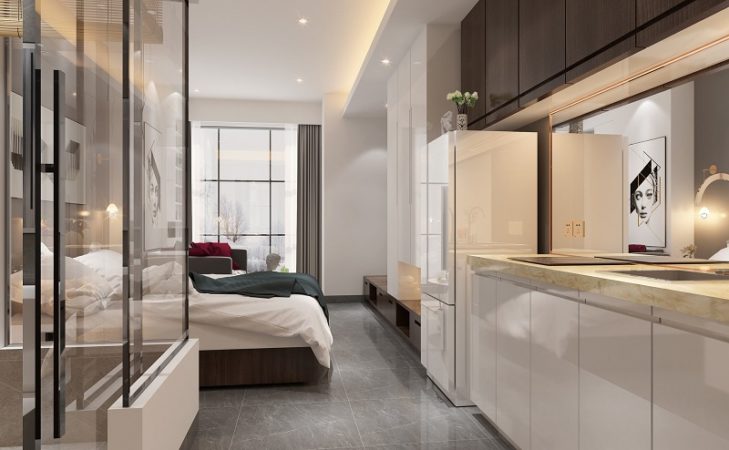 Since the cost of living in Singapore is quite high, rates typically start at $3,500 SGD per month for a one-bedroom serviced apartment to $4,400 per month for a two-bedroom serviced apartment. But these prices vary depending on these factors:
Size
Number of rooms
Location and access to transportation
Facilities
Extra services like cleaning or meals
Here's a closer look at each factor to help you decide whether you're willing to pay for them:
Size
As Singapore is such a small country, many apartment buildings are designed quite small as a way to accommodate more buildings.
This is why there are plenty of studio serviced apartments in Singapore that typically measure 500 square feet or less. While small, these studios are fully furnished and have a functional kitchen and washing machine. This space can be good enough for one or two tenants.
If you have a family or just want more space, you can find plenty of one-bedroom or two-bedroom serviced apartments that have a spacious living room that is more conducive to entertaining guests.
These apartments range from 1,000 to 1,500 square feet, which is a great size for a family.
Location
If you're working in Singapore, you'll want to live somewhere close to your workplace or near a public transport hub that can get you there efficiently.
Serviced apartments that are near Singapore's downtown core, commonly called the CBD (Central Business District), are typically more expensive.
Even serviced apartments that are not located in downtown core — particularly serviced apartments near an MRT station, the country's main subway station — are likely to be more expensive. That's because living in these apartments offers the advantage of being able to reach most areas within Singapore via the MRT.
Services
The services being offered at a serviced apartment can affect its rent price.
For instance, some serviced apartments offer daily housekeeping services, which then raises their rent price. On the other hand, there are serviced apartments that also offer these services but only on a weekly basis, so they are more affordable.
Serviced apartments that offer dry cleaning and laundry services, which can be especially useful for those who dress up in formal attire for work, are naturally more expensive.
Some high-end serviced apartments also have lounges, bars, or restaurants and give you access to meal or drink plans, which raise the price considerably.
Facilities
All serviced apartments are furnished and offer the use of certain facilities, and the quality of the facilities and furniture are what usually determine the price.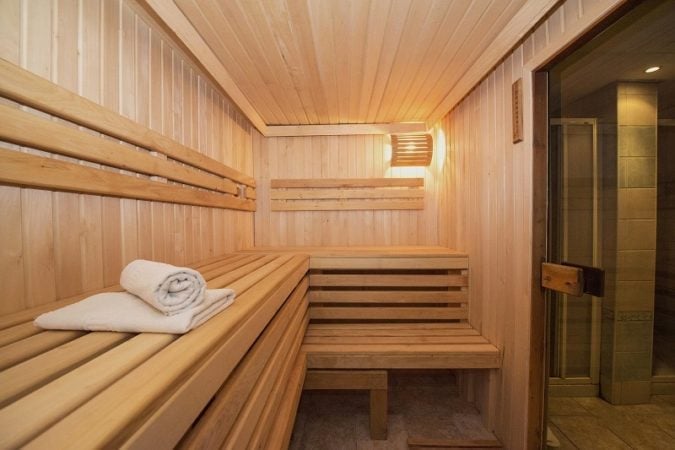 To illustrate, luxury serviced apartments have premium-quality beds and bedding, high-end appliances, and luxurious furniture. They also have excellent facilities, like pools, tennis courts, spas, and restaurants.
Standard serviced apartments, on the other hand, typically only have basic appliances and furniture, and limited facilities.
Best Serviced Apartments by Location
Serviced apartments are usually located in areas where there are many working residents. Many of these areas are close to transportation hubs, which make commuting from home to the office quite convenient. These locations include Orchard Road, the CBD, and Clark Quay, and many others that are near MRT stations.
So, even if you don't live downtown, you can still easily get around the city as long as your place is near an MRT station or has plenty of taxis, which are fairly affordable.
Let's take a closer look at serviced apartments in different areas to help you make an informed decision.
Central Business District (CBD)
Many expats work in the CBD, making it a convenient place to live. It's well connected to the rest of Singapore and has plenty of supermarkets, restaurants, bars, and various shops.
Here are two popular options for serviced apartments in Singapore's CBD:
Orchard
Orchard is, by far, the most popular place in Singapore for expats to live. It's a shopping district — with plenty of malls, movie theaters, restaurants, and cafés — so the area is often crowded.
Here you can find many options for serviced apartments, such as the following:
Rochor
I may be biased since I used to live here, but Rochor is one of the best residential areas in Singapore. It's centrally located and near popular areas like the Arab District and Little India, so living in this area means you're a short distance away from some of Singapore's cultural hubs.
Here are some recommended serviced apartments in and around Rochor:
Robertson Quay
If you like living in an area that's close to bodies of water but still within the city center, Robertson Quay is a great option. It's located near Boat Quay and Clarke Quay, and its river flows into the Marina Bay.
So, if you like taking nice walks along the riverside or enjoy sitting at riverside restaurants for a drink, Robertson Quay is a great place to live.
Here are two serviced apartments to consider if you want to live in Robertson Quay:
Bukit Timah
If you want to live in an environment surrounded by nature, Bukit Timah is a great option. Bukit Timah is well connected by public transport, so if you live here, you can get to the city center within half an hour by public transit.
But what makes this area particularly desirable are its closeness to the Bukit Timah Nature Reserve, one of Singapore's natural rainforests, and the many pockets of greenery including parks and gardens within the area. The area is not brimming with skyscrapers like the CBD. Bukit Timah is also ideal for expats with families because there are many schools here.
If you are moving here with a family, you may have to look for an apartment that's big enough for everyone. Here are two serviced apartments in Bukit Timah that may meet your needs:
Finding a Serviced Apartment
When looking for a serviced apartment, searching online is highly recommended. It can even help you save on agent fees.
Searching online is also much more convenient as you can easily compare different apartments and look for features that will suit your needs.
Many hotels offer serviced apartments, and you can easily book these directly on their booking websites. For example, if you're interested in a serviced apartment at Shangri-La, just visit their website to view the room features and amenities, and/or make a booking.
If you're not sure which hotel or apartment building you want to book, check out general booking websites like Booking.com or Agoda.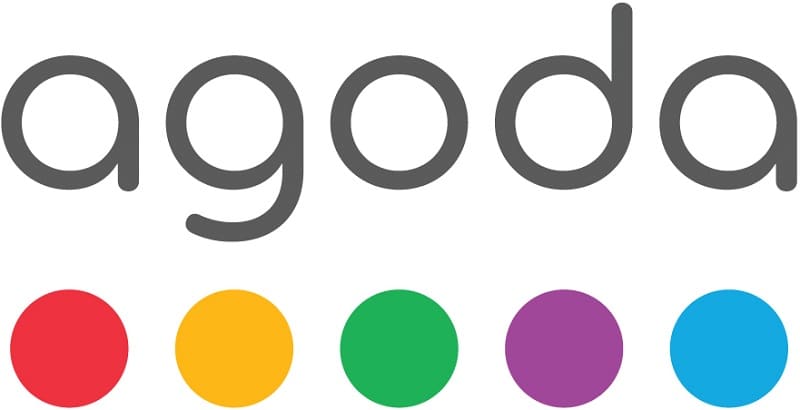 These are property booking websites that allow you to book short-term stays of up to 30 days.
If you want something more long-term, you can check the Singapore Serviced Apartments Association's website.
The site offers a comprehensive list of the serviced apartments available in Singapore with all the details you need, such as unit size, features, facilities, services, and procedures to book.
Signing a Lease
If you're booking a serviced apartment for a long-term stay, a period of typically more than 30 days, you will likely need to sign a lease.
A lease can help keep you and the owner of the property accountable and secure. You can refer to the lease agreement to know the rules you need to follow, which can help set your expectations. This is also an important document that will prevent the owner from unexpectedly kicking you out for whatever reason.
Serviced apartment leases are similar to regular apartment leases, but the main difference is the duration of the contract and certain stipulations.
When you rent an apartment, landlords typically expect you to sign a one-year lease, and if you break it, your deposit will be forfeited.
Serviced apartment leases are shorter and more lenient — you may be able to sign a lease of one month, six months, one year, etc.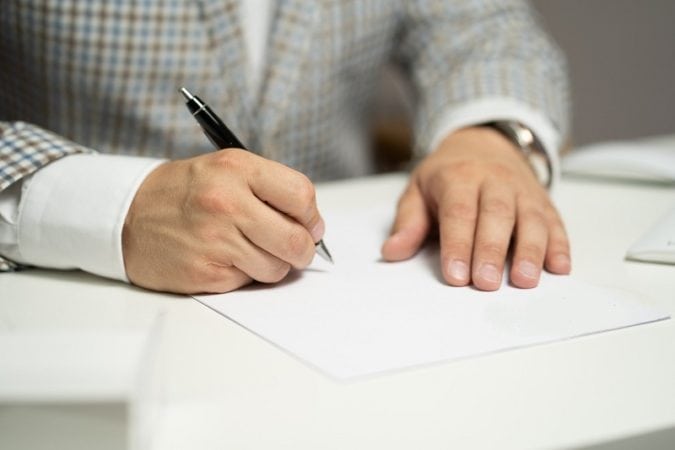 The requirements you need to meet to book a serviced apartment depend on the hotel or owner of the property.
In most cases, you just need a copy of your passport. But some private owners may want a copy of your work contract or proof of earnings to ensure that you can pay for your long-term stay in case you opt to pay on a monthly basis.
Leaving a Deposit
Along with signing a lease, you may also need to pay a security deposit when booking a serviced apartment.
This helps cover the cost of any damages you may cause. For example, if you accidentally break the oven in the apartment, the cost of fixing it or replacing it will be deducted from your security deposit.
The hotel or owner of the property can decide the amount of the deposit, but it's usually equivalent to a month's rent.
However, if you're staying short-term, hotels or property owners may ask for a smaller deposit.
The information regarding your deposit will be in your lease agreement, so ensure you read it thoroughly before signing.
Things to Consider
As there are many great serviced apartments in Singapore, narrowing down your choices can help you find the right one.
Here are some questions to ask about the apartment before making your decision:
Is the apartment within my budget?
Does the apartment have the furniture, services, and facilities I need?
Is the apartment close to work or located near a bus stop or an MRT stop?
Is the apartment close to supermarkets?
Does the apartment offer a cleaning service?
Is the apartment in good condition?
Does the apartment have good security?
If you can't answer these questions yourself, you can always ask the property owner or hotel staff for more details.
But, if you're looking for a firsthand review of the apartment, conduct some research to see what past guests have said about their stay.
Look for serviced apartments that receive a lot of good reviews. These are apartments that may have some bad reviews too, but their property owners and hotel operators typically consider the negative reviews and improve the apartment for future guests.
A negative review may also be a reflection of a guest's personal experience, so if a serviced apartment has hundreds of positive reviews and only a few negative ones, it's likely a reputable place.
Now, on to You
Now that you have all the information you need, you can start looking for the perfect serviced apartment in Singapore.
A great place to start is Booking.com because it has tons of properties and it posts detailed reviews from past guests.
So, even if you want something for the long term, looking up a property on Booking.com first can give you a better idea of your options.
With so many beautiful properties in Singapore, you're sure to find the perfect one!