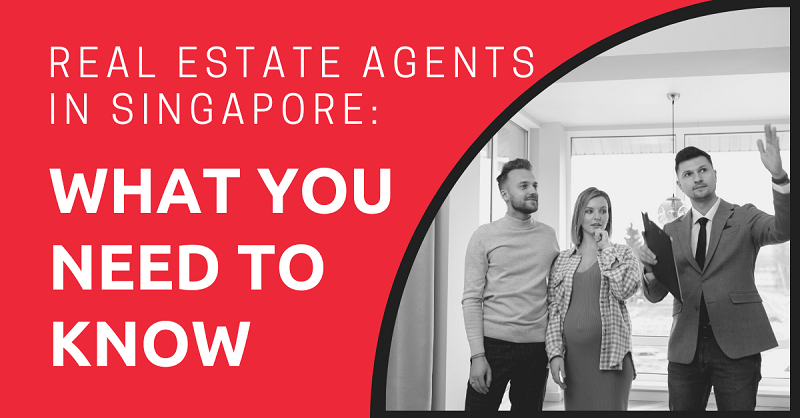 If you want to buy or rent a property in Singapore, you might want to consider hiring a real estate agent.
Hiring a real estate agent can help you find a property much more efficiently, but it's going to cost you. Knowing the pros and cons of hiring a real estate agent can help you determine whether doing so is worth it for you.
In this guide, we're going to provide you with all the information you need to know before hiring a real estate agent, including the benefits and drawbacks, the potential costs and requirements, and how to find a good agent.
All of the prices listed in this article are in Singapore Dollars (SGD).
This article will take approximately 16 minutes to read. Don't have the time right now? No worries. You can email the ad-free version of the article to yourself and read it later!
Advantages of Hiring a Real Estate Agent
When you hire a real estate agent in Singapore, here's what you get:
expert advice
ease of communication
explanation of industry rules and regulations
convenience
Let's look at how each benefit will help you in your search for a home.
Expert Advice
One of the main benefits of hiring a real estate agent in Singapore is that they are experts in the local market. They know the best areas and properties that suit your specific needs, like if you had to find a place near a good school for your children.
If you're new to the country, they can also offer expert advice about things like restaurants you should try, the best banks to open an account with, the best places to buy groceries, or even recommended dental clinics.
Since this helps them form a stronger, trusting relationship with you, they offer this type of advice for free. Having someone you can contact for advice when you move to a new country can help ease your transition.
Ease of Communication
If you're looking for a property yourself, you'll have to spend a lot of time contacting agents and owners to schedule viewings that suit both your schedules.
Not only is this time-consuming, but it can be challenging if you're not familiar with Singlish — Singapore's unofficial dialect — or any of the country's official languages.
While English is one of the official languages, not everyone is fluent, so a real estate agent could also act as a translator for you when negotiating with property owners.
Explanation of Industry Rules and Regulations
When renting or buying a place in your home country, you might not have needed a real estate agent if you were familiar with the local terms. Unfortunately, Singapore has its own rules and regulations that you must adhere to.
If you have a real estate agent, they can explain government regulations, leases, and any other industry terms you're not familiar with to ensure you understand the entire process.
Convenience
Hiring a real estate agent also provides other conveniences, which is really useful if you just moved to Singapore, as they'll search for properties for you.
If you're buying or renting, they may provide a list of properties that suit your exact requirements so you can view them on your own time. This saves you from endless searches through property listings just to find the perfect place.
Also, many agents even have access to listings that aren't public yet, so you have first dibs on viewing these listings.
They typically attend viewings with you, and may even drive you to each property so you don't have to spend money on the MRT or get all sweaty walking around in Singapore's scorching heat, making the experience more efficient.
When you're ready to buy or rent, they can handle negotiations and all the necessary paperwork, so the only thing you have to do is show up and sign.
Disadvantages of Hiring a Real Estate Agent
Although you reap plenty of benefits when hiring a real estate agent, there's one disadvantage as well.
The main disadvantage is that it's an additional fee on top of your rent or mortgage. You must pay your real estate agent a commission fee for their time once they help you find your property. So, if you're on a budget, it may not be the best option for you.
Real Estate Agent Costs in Singapore
Unfortunately, there are no industry-standard commission rates in Singapore, so knowing exactly how much you'll pay for an agent is tough.
You can typically negotiate a commission fee with your agent, but it's based on their expertise, the complexity of the deal, and how quickly you want to find a property.
Here are some common commission rates based on different renting and buying situations:
When buying a private residence, you shouldn't have to pay a commission fee. Instead, the seller's agent shares part of their commission.
When buying a Housing and Development Board (HDB) resale, you may pay your agent up to 1 percent. Please note that buying an HDB is only limited to permanent residents and Singaporeans.
When renting a private residence or HDB for two years, if the monthly rent is above SG$3,500 you don't have to pay anything. The landlord's agent splits a commission fee of one month's rent with your agent.
When renting a private residence or HDB for two years, if the monthly rent is below SG$3,500, you pay a commission fee of one month's rent to your agent.
When renting a private residence or HDB for one year, you pay a commission fee of half a month's rent to your agent.
Requirements
Real estate agents may have requirements to ensure they can find you a property that you're eligible for. Here are some of the main requirements they may ask you about before agreeing to represent you.
Budget
The first thing a real estate agent may ask you about is your budget for buying or renting a property. As commission rates are normally based on your mortgage or monthly rent, experienced agents may decline you if you have a low budget.
Agents may also consider the amount you earn each month to see if they can find you a property you can afford.
Visas
To rent property in Singapore as an expat, you must be legally able to reside in the country. This means you need a valid visa, such as an Employment Pass, S Pass, or Student Pass.
Your visa must have a validity period of at least six months at the date of application to rent.
You can also buy property if you're in Singapore on a visa, but as an expat you'll be subject to a 15 percent additional buyer's stamp duty fee on your purchase.
Agents will assess your situation and determine whether you're eligible to buy or rent property before agreeing to represent you.
Rental Duration
While short-term rentals (a lease that's six months or less) may be available in Singapore, most agents won't agree to represent you for such a short-term period.
This is because their commission will be lower, and they may have a hard time finding an owner that agrees to a short-term lease.
Some agents may not even agree to represent you if you only want to rent for a year rather than two, so you may have to search for property on your own and start shopping around for real estate agents.
For short-term rentals, it's better to find a serviced apartment.
Location
Although Singapore is a small country, it still has many unique neighborhoods.
Some agents may specialize in a certain area of Singapore, such as the Central Business District (CBD) and only want to represent clients interested in their area of expertise.
Start by searching for agents near you and meeting with them to discuss areas you're interested in. If they have listings in those areas, they may agree to represent you.
Move In Date
Although you may want to get ahead in your search, if you're not already in Singapore real estate agents may ignore your inquiries.
This is because the rental and housing market in Singapore is fast paced. Agents may not have the property you're interested in by the time you get to Singapore.
Try contacting agents a few weeks before your arrival or consider finding temporary lodging at first, such as at a hotel, to conduct your search when you arrive in Singapore.
I booked an Airbnb for my first month in Singapore but ended up finding an apartment I could move into within three days, so the whole process happened quickly.
What You Should Know Before Hiring a Real Estate Agent
Here are some things you should know before hiring a real estate agent in Singapore.
Licenses
Real estate agents In Singapore must be registered with the Council Estate Agency (CEA) to legally offer their services. You can check if an agent you're interested in working with is registered by visiting the CEA's public register.
To conduct a search, you need the agent's name, address, or phone number. You can also ask for their CEA registration number. If they're hesitant to offer it, this may be because they're not currently registered, so you should move on to another agent.
Property Listings
In Singapore, real estate agents can't represent both the buyer and seller because it would be a conflict of interest.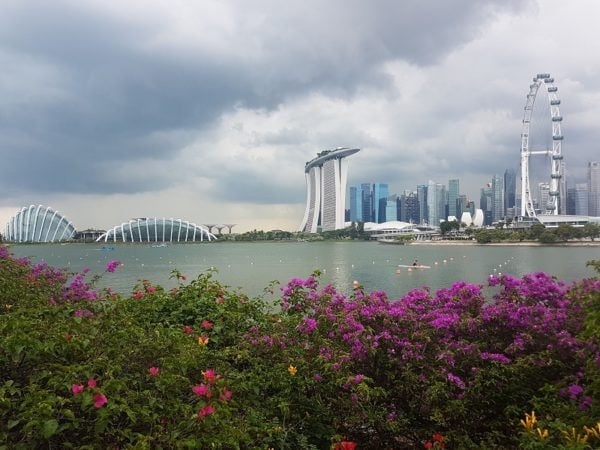 So, when you're looking at property listings, you'll notice they have an agent you can get in contact with to view the property. This is the selling agent.
If you want to look for properties yourself, you can contact the selling agent to arrange a viewing. However, you may have to pay a selling agent for their time.
When I was looking for property on my own, I missed this note on the listing and had to pay a month's rent to the selling agent despite finding the property on my own.
If you have a real estate agent, they'll contact the agent directly for you but you'll only be responsible for paying your agent's commission and the seller will pay their agent's commission.
Communicating with Real Estate Agents
You can typically contact real estate agents through property listing websites. For example, Property Guru, one of the most popular listing sites, allows you to input your name, phone number, and email address so agents can get in touch with you.
Many agents also list their phone numbers or emails online so you can contact them yourself.
Most people in Singapore, including agents, use WhatsApp to communicate, so you won't even need a local sim card for initial conversations.
However, you may be talking to your agent or property owners a lot, so having a local sim card can help you facilitate phone calls.
Specificity
When meeting with real estate agents, it's important to be upfront and specific about what you want. This allows agents to find a property that suits your wants and needs.
Here's a list of information to prepare before your meet an agent:
preferred location (if you don't know yet, you can tell the agent what you want to be close to, such as an MRT or bus station or your work or school)
any facilities you need, such as a gym or swimming pool
if you have any pets, let the agent know, as many property owners have strict rules against having pets
any other conditions you have, such as included utilities if you're renting, or 24/7 security
Types of Real Estate Agents
Some countries have either independent agents who are self-employed or hired agents who work for an agency. Singapore only has hired agents.
This is because real estate agents must register themselves with the CEA through the real estate company they work for.
That being said, some real estate agents who want to work independently start their own agencies to do this.
How to Find the Best Real Estate Agent in Singapore 
Here are the steps you can follow to find an agent in Singapore.
Look Online
Start your search online by looking through agent listings on popular property websites and portals. Here are our top five choices:
On these websites, you can look through agent directories. You may also be able to find a biography, reviews, listings the agent has, and their specialties.
Review Credentials  
When you find a few agents you like, you can check the CEA's public register to ensure they're licensed.
Websites like Property Guru display agents' CEA registration numbers, so double-checking their license should be quick.
Check Websites and Portfolios  
If there's not a lot of information about the agent on the property website you're on, try searching the agent's name to see if he or she has a website.
This can help you learn more about agents and the agency they work for to see if they specialize in the area of real estate you're interested in.
You may also contact agents directly and ask for a copy of their portfolio. This can help you assess their sales history and determine how successful they've been with helping clients in the past.
Read Reviews or Testimonials
To learn more about agents' success rates, try reading reviews or testimonials about them.
They may feature positive reviews on their website, but for a more honest answer, try searching the agents' names + review or customer testimonials.
If agents have a lot of negative reviews, you know they're not the best choice for you.
Consider Commission Rates 
Another way to narrow down your choices is to consider agents' commission rates. This may vary depending on your needs, but you can ask for a general rate.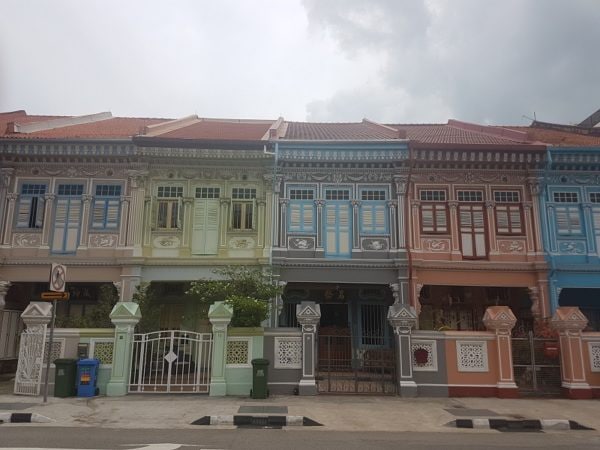 This can help you determine whether the agent is in your budget. Just remember that you get what you pay for as industry experts may charge higher rates.
Meet with the Agent
When you've shortlisted a few agents, schedule a meeting with them to discuss your requirements and determine whether you have chemistry.
As you'll be spending a lot of time together, and you want your real estate agent to have your best interests in mind, it's important to form a strong professional relationship with them.
Suggest meeting for coffee or a quick meal at a hawker center to assess your compatibility.
Procedure
Once you have a real estate agent, here's the process you may go through to find a property:
Send your requirements to the agent
The agent assesses your requirements and finds a few properties
The agent sends you a list of properties for you to assess
When you find a property you like from the list, the agent schedules a viewing for you (if you like multiple properties, the agent may be able to schedule all your viewings on the same day)
The agent meets you at the property, sometimes with the selling agent, and goes on a tour of it with you
If you like a property, you and the agent prepare a formal offer for the owner
If the owner agrees, the buying and selling agent prepare a lease that you and the property owner both sign
Then, you can move in on the date stated on the lease
Now, on to You
Using a real estate agent in Singapore is completely up to you, but it may be a good idea.
It can save you time and help you find your dream property, which is especially beneficial if you're purchasing rather than just renting.
Just remember that you'll likely have to pay for this service, so consider your budget before making any decisions.