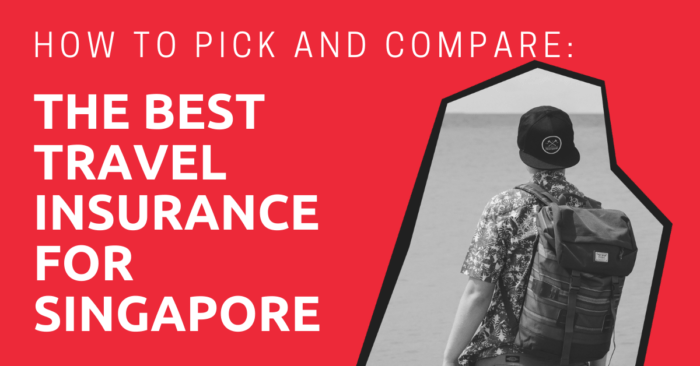 So, you're planning a trip to Singapore.
As John Denver sang back in 1966 in his famous song, Leaving On A Jet Plane; 'All my bags are packed, I'm ready to go'. But are you really? What about travel insurance – are you covered for your trip?
'Why do I need travel insurance for Singapore?' I hear you ask. 'Isn't Singapore one of the safest countries in the world to travel in?'
Well, it's true that no-one has ever claimed that Singapore is a high-risk place for travel. In fact, Singapore is one of the safest cities in the world. However, there are still many reasons that travel within Singapore can go wrong, and while travel insurance doesn't actually prevent bad things from happening, it does give you peace of mind that there may be financial recourse should something occur.
In this article, I'll outline how to pick the best travel insurance for a trip to Singapore. I'll also review some of the most popular travel insurance plans available, their coverage and exclusions, and how to make a claim should you need to.
This article will take approximately 34 minutes to read. Don't have the time right now? No worries. You can email the ad-free version of the article to yourself and read it later!
Why Do You Need Travel Insurance for a Trip to Singapore?
As outlined above, while Singapore might not be top of mind when you think of risky places to travel, there are still reasons why you might be grateful that you took out travel insurance before you boarded your airplane to the 'Little Red Dot'.
Let's look at what these include:
Theft
Theft is a crime that people tend not to associate with Singapore, but the fact that it's not widely reported in the media doesn't mean it doesn't happen.
Like anywhere in the world, if you leave your bag unattended in a nightclub while you go and buy a drink or have a dance, don't expect to see it again.
Similarly, it's probably best not to walk around tourist areas such as Chinatown or Little India with your phone, or worse still, passport, hanging out of your pocket.
Common sense applies as much to Singapore as any city globally.
Sickness
Mosquito-borne diseases such as malaria, dengue fever and chikungunya are prevalent in Singapore and, if caught while you are travelling here, are likely to lead to an expensive trip to a private hospital for testing and subsequent treatment. 
As can gastrointestinal problems, otherwise known as 'Travellers Tummy'. Eating hot and spicy local food is one of Singapore's national pastimes, but for those who aren't accustomed to it, the change in diet or eating from a food stall with a poor hygiene rating might lead to a case of food poisoning and an expensive trip to the doctor.
Skin Infections
Singapore is hot and humid all year round and provides the perfect climate for fungal infections and other skin conditions such as eczema to thrive.
Many a traveller have found themselves taking trips to the doctor for treatment for skin issues they don't normally experience back at home.
Road Accidents
Public transport and taxis are superbly cheap in Singapore, so not many travellers feel the need to hire cars or motorbikes when in the city, but injuries on the road are still something to consider from a pedestrian or passenger perspective.
Though, let's be honest, with strict laws also in place for jaywalking in Singapore, pedestrian road accidents are few and far between and you'd be pretty unlucky to be hit by a car when crossing the road.
Travel Interruptions
Changi Airport deservedly holds the reputation as the World's Best Airport (as voted for consecutive times at the 2023 World Airport Awards, as well as taking awards for World's Best Airport Leisure Amenities and the Best Airport in Asia) but even this doesn't prevent travel delays, disruptions, and other annoyances such as lost baggage from occurring.
Singapore's tropical thunderstorms are frequent and heavy. On average Singapore experiences 168 thunderstorm days per year, which can cause flights to be grounded while there is electrical activity in the skies above the airport. You might be waiting in the nicest departure lounge you've ever been in, but you still could be waiting for some time.
Accidents
It doesn't matter where in the world you are, accidents can and do happen, and Singapore is no different in that respect. Whether you simply leave your camera out on the sun lounger during one of the island's heavy downpours, or run through a glass door not realising it was shut (as one of my friends did), you never know when you are going to need that accident insurance coverage.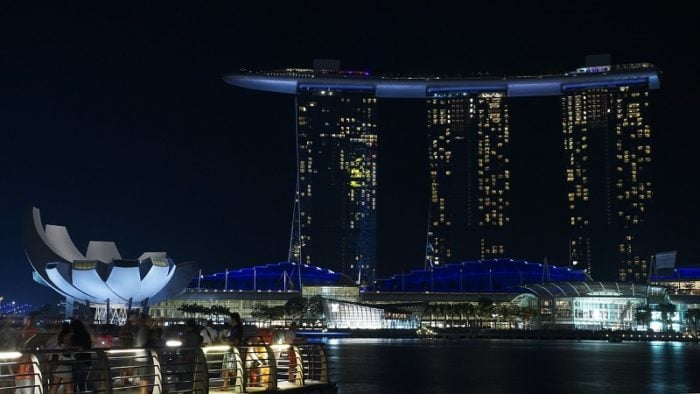 But please, don't let any of this scare you. On balance, Singapore is a safe and easy city to travel in and you shouldn't expect any major problems. Having travel insurance is simply about covering yourself in the unlikely event of a problem.
Wouldn't you rather pay a small sum before your trip and know you are covered, than have to use the rest of your holiday budget buying a new set of clothes because yours had been lost by a baggage handler?
Am I Already Covered?
We've touched on bag theft and healthcare issues, so naturally you think you are already covered through your existing credit card and health insurance, right?
Wrong.
Sure, you have some coverage through these, but let me explain why it probably isn't enough.
Credit Card Travel Insurance
Not all credit cards are made equal and therefore not all offer travel insurance as a benefit, but if you've already got yourself, say, an American Express or Visa credit card that collects airmiles, chances are you've got travel insurance benefits with it.
Of those card providers that do offer travel insurance benefits, it is likely only activated if you have purchased the full cost of your flight fares using the card. In other words, if you redeemed any of the airmiles that you had also been collecting through your card, then you won't be entitled to the complimentary travel insurance that the card also offers. A bit cheeky but you have to think of it as similar to being unable to claim two different promotions for the same restaurant in one visit.
For some credit cards, purchasing the full cost of the flights on your card only unlocks the main travel insurance coverage. To access further benefits such as the lost baggage allowance you need to have directly activated the insurance plan with your card holder prior to travelling.
Once activated, the travel insurance benefits are generally pretty good. On average, the principal or supplementary card holders are covered for claims up to USD $750,000, with children covered up to between USD $15,000 – $35,000. Accidental medical and dental coverage can be up to as much as USD $3,000, and compensation can be claimed for baggage loss, baggage delay, flight delay, trip interruption, and trip cancellation.
The take away here is that if you think you are going to stick with the coverage provided by your credit card, make sure you have read the small print very carefully to identify whether you are really covered adequately and haven't accidentally voided your own coverage by using airmiles to buy your flight in the first place.
Health Insurance
Travel insurance and health insurance are two very distinct yet overlapping forms of insurance.
Travel insurance will include compensation for healthcare and medical treatment required in an emergency or accidental situation when travelling. It will not be as comprehensive a coverage as that provided by your health insurance plan, and is not going to give you coverage before or after the travelling period.
Meanwhile, health insurance may pay for your trip to a hospital or dentist in Singapore while travelling, but it is not going to cover you for other potential travelling issues such as lost baggage or delayed or cancelled flights.
The two coverage plans may overlap to some degree, but both are a necessity to cover the full extent of your associated health and travelling risks.
You can learn more about international health insurance plans here.
You should have got the picture by now – if you are planning a trip to Singapore, you are going to want to take out a separate travel insurance plan. So let's get into the nitty gritty details of travel insurance products – how much they cost, what they cover, and how to make a claim.
How Much Does Travel Insurance Cost?
While a trip to Singapore doesn't necessarily require expensive coverage for adventurous activities such as sky diving and heli-skiing, it would serve you well to remember that very little is cheap in Singapore. So, should it be an emergency hospital visit you need, or a whole new set of clothes thanks to a lost set of luggage, you'll want to know that you are fully covered and don't end up out of pocket through no fault of your own.
Something else to throw into the mix is how long you plan to be away for. Flight delays can only occur when you fly into or out of the country, so the risk of this happening remains the same regardless of the length of stay, while the chance for needing to see a doctor for a minor illness or injury likely increases the longer you stay away.
Prices can also fluctuate according to your age. Younger people take more risks and may need greater accidental insurance coverage; older people may require more health coverage. Further fluctuations in cost can also be seen depending on your travel dates and your home country.
It therefore pays to look at all of the options, read the benefits, and do a comparison of coverage vs. cost for your own specific trip and personal details.
Please note, for the purposes of this article, where I have quoted prices, I have based them on being a solo traveller, aged 25 – 29, travelling from another country into Singapore and for no more than the 90 days you are allowed into Singapore under a tourist visa. All prices have been quoted or converted into USD $.
World Nomads
What I like about the World Nomads offering is that their website is clear and easy to navigate. You come away with a very strong sense of what is and isn't covered and that is a very useful starting point for any insurance comparison.

World Nomads is very much a 'traveller' insurance product – the clue is in their name after all. Trusted by established travel brands such as Lonely Planet and Rough Guide, World Nomads offers travellers simple and flexible online options. Whether you are still at home or halfway around your travels, you can log in and purchase insurance, extend it, or make a claim right then and there.
Essentially World Nomads offer a choice of two key options to start with: the Standard Plan or the Explorer Plan, whereby the Explorer is the premium option, meaning you get a much higher level of claim limit per person insured for each of the benefits.
It is worth noting that you cannot upgrade from Standard to Explorer mid-trip, so make the right choice at the outset.
The Standard plan comes in at a total cost of USD $135.93 for a single trip of 30 days to Singapore and covers you for:
up to USD $5,000,000 for emergency accident and sickness medical expenses
USD $500,000 should you need a full emergency evacuation or for a repatriation of remains
USD $2,500 for trip cancellation or interruption
USD $1,000 for emergency dental treatment
If you need to claim against your baggage or personal effects, the limit is USD $2,000, or USD $300 if it is a case of your bags being delayed on your outward journey.
If you make the jump to their Explorer package at USD $160.03 at the outset, your coverage limits rise considerably. You get unlimited coverage on medical expenses. When it comes to non-medical benefits such as baggage claims, which allow a claim up to $10,000 and as much as $5,000 for trip cancellation or interruption. Worth considering I'd say.
World Nomads comes with a reputation for being very good value-for-cover, trustworthy, and reliable when making a claim, as they are backed by specialist insurers and global assistance partners. In my comparisons, I found that the benefits and claimable levels feel more comprehensive for the money you have spent at the beginning. Perhaps consider this the 'investment' option – paying a little more for absolute peace of mind.
Another nice touch from World Nomads is their belief in supporting responsible and sustainable travel. Every time you purchase a policy you are invited to make a small donation of up to $10 to one of their community programs. With 85% making a donation, World Nomads customers have helped raise over $2 million. Now that's responsible travel.
ACS Travel Insurance
To travel to Singapore with ACS Travel Insurance as your provider, you will be looking at their Globe Partner package, an all-encompassing package that should more than cover your needs.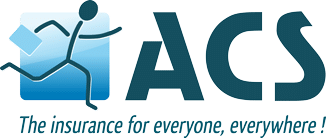 Coverage is available to anyone of any nationality, travelling anywhere in the world (other than their country of permanent residence) for up to 12 months and you can buy it directly and easily online, any time that you are travelling between now and your 70th birthday.
One of the key features of ACS Travel Insurance policies is that they offer 100% of all expenses against many of your claim options. For example, should you need surgery or hospitalisation, all your expenses are not only covered but there are no deductibles, no waiting period and all expenses are even advanced to you.
Similarly, for any medical transportation or assistance required, you will receive 100% of all expenses incurred. Should you need to be hospitalized for more than seven days, your policy also covers the cost of having a family member fly out and stay up to 8 nights in a hotel.
I averaged a premium cost of around USD $70 for a 30-day trip. However, while you have 100% expenses covered for many features, do be aware that other benefits do have a claim limit.
For example, the maximum refund claimable per person per year is USD $165,000 – $2,150 for luggage claims and just $11,000 maximum reimbursement should you meet an untimely end on your travels.
If you are a student and potentially concerned about course interruption for any reason outside of your control, then there is an add-on that you can build onto your plan at the outset.
Another point to note is that ACS Travel Insurance is one of the few plans where legal assistance or advance on bail is highlighted as a benefit, to the tune of USD $3,325 and $7,750 accordingly. Singapore has strict laws, including that e-cigarettes are contraband, so if you are concerned about falling foul of these, it's good to know there is some assistance out there.
SafetyWing
SafetyWing's Nomad Insurance is more like a subscription product than a one-off travel insurance package. You buy it for 28 days at a time and it automatically extends at the end of each 28-day period until you cancel or until it has run for a maximum of 364 days. This means if you aren't travelling with fixed dates, the policy can stay flexible with you.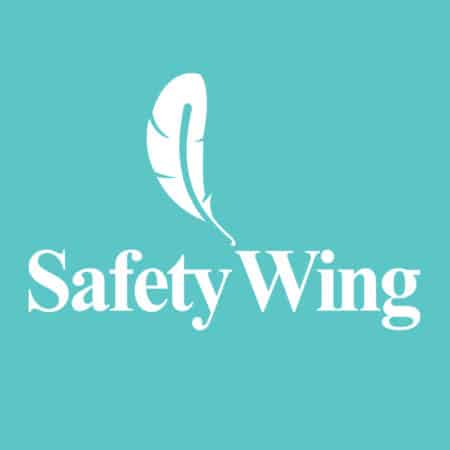 This is a policy which is designed specifically to cover the medical and travel needs of digital nomads or remote workers. It is also good for those of you feel overwhelmed by all the different options, price plans, and add-ons available across other providers platforms. It's a no-nonsense, monthly package priced at USD $45.08 per 4 weeks / 28 days.
For this you receive coverage for unexpected illness or injury, including eligible expenses for hospitals, doctors, and prescription drugs, emergency travel-related benefits such as emergency medical evacuation, bedside visits, travel delays, and lost checked luggage.
This is a very price conscious offering but you need to bear in mind that there is a USD $250 deductible (the amount you pay before a claim kicks in) and a USD $250,000 overall maximum limit on all claims made within the policy period, including a USD $250,000 maximum claim per injury or illness.
Should you need emergency medical evacuation, there is a USD $100,000 lifetime maximum claim, while accidental death is covered up to $25,000, and lost checked luggage up to $3,000, or $500 per item.
A nice touch from SafetyWing is that the policy also covers you for you a 30-day stay in your home country every 90 days. Meaning if you are travelling and going home between trips or countries, you can not only remain covered for the next leg of the journey, but you are also covered for any mishaps while staying at home. Everyone needs an injection of home cooking from time to time, so it's nice to know you are still covered when you pop back to your home country for whatever reason.
Seven Corners
Seven Corners offer very clear single trips or annual packages only. No rolling monthly subscriptions here.
The Seven Corners RoundTrip International Product is an offering aimed at people of any nationality, travelling outside of their home country or the US. Please note, there are other packages on offer designed for travelling within the US, or for US residents travelling overseas, but for the purposes of this article I won't be reviewing them.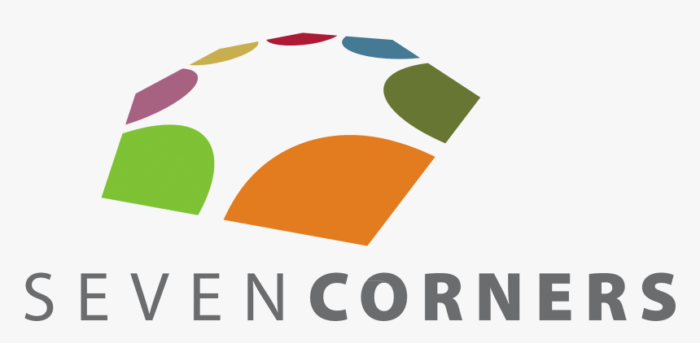 Considerably more expensive than the previous options, the average cost of a 30-day trip for a single person comes out to USD $43.4, but with a limited set of benefits, including:
all forms of trip disruptions, delays, and cancellations to the tune of USD $2,500
accident and health claims with medical expenses up to USD $50,000,
While it's affordable, Seven Corners coverage can be quite difficult to understand. You should make sure to understand all of the coverage before you purchase a plan from them.
Worldwide Insure
If you are planning on being away for a considerable length of time, or perhaps don't even know how long you will be away for, single trip or annual packages might not suit you.
Alongside its annual travel insurance and single trip insurance, Worldwide Insure also offers a 'Long Stay' travel insurance package that covers you for trips of up to 9 months long. Within this you have total flexibility to extend the coverage and add-on options as you go, which can be useful for those of you who get braver about what you try as you trip goes on.

Maybe you hadn't thought to add coverage for adrenaline junkies at the outset, but that Bungy jump in Sentosa Island, Singapore, is beckoning now that you are a few months into your trip and feeling braver.
Price wise, how do World Wide Insure compare? Looking at their Single Trip offering, the basic plan starts at USD $153.60 for a 30-day trip, and provides coverage of USD $1,250,000 for emergency & accidental medical treatment, and USD $125,000 if you needed an emergency medical evacuation.
This being the basic plan, that's about all you get, so you might want to upgrade to their Comprehensive package at USD $260.60 for a 30-day trip to unlock further benefits – for example, USD $3,000 for baggage loss or theft, USD $125,000 for personal liability, USD $2,500 for trip cancellation or curtailment, and USD $7,600 for compassionate repatriation.
Expensive in comparison to the earlier options but good claim levels.
It's all about what is important to you.
Plans Explained
Now that you have an idea of some of your options, you'll want to start looking at each of them in detail to work out which is the right one for you.
It is almost impossible to directly compare insurance plans as each provider will have its own conditions and premiums based on different criteria, but if you can understand the restrictions of each policy, what coverage each provide, and any exclusions and conditions, then you can sift through to find a plan that matches your own terms.
Restrictions
Restrictions are criteria that prevent you from taking out an insurance package with that provider. For example, your age at the time of purchasing the insurance, whether you have any existing health issues that might impact your travels, or even whether you have already embarked on your travels.
Age Restrictions
Many insurance providers will restrict their policies to those under the age of 65 or 70 or at least increase the premiums for anyone older. This is because they deem that older travellers are more likely to suffer from accidental injury or travel with pre-existing conditions.
If you do fall into that elderly category, don't despair, as there is senior travel insurance out there such as BUPA Global with coverage geared very much towards medical compensation.
Health Restrictions
If you suffer from pre-existing chronic or congenital health conditions, then many straight-forward travel insurance policies won't be available to you. In these instances you will need to start with purchasing an international health insurance policy, such as Cigna Global, and then bolt-on their International Travel Plan to give you the additional travel coverage.
Trip Commencement Date
Ideally you will purchase your travel insurance policy prior to boarding that first flight away from home, however not everyone is that organised, in which case you will need to find a package that allows you to start after you have already left home. As mentioned above, both SafetyWing and World Nomads offer this option.
Coverage
These are the nuts and bolts of your insurance package, the details of what exactly is included and to what level of reimbursement.
Trip Interruption or Cancellation
From breaking your leg the day before leaving, or being called back for jury service halfway through your trip, there are many unforeseeable reasons why the best laid plans can go awry. What happens to all those costs you have already made for flights, accommodations, and so forth? Can you claim them back?
Generally there are specific unforeseen circumstances in which these claims are allowed, including but not necessarily limited to:
The unexpected death, illness or injury of you and/or a traveling companion, as determined by a licensed doctor.
The hospitalization or death of a non-traveling family member.
Weather or a common carrier-related issue.
Unforeseen natural disasters at home or the country you are traveling in.
Cessation of services by airlines, cruise companies or other carriers.
Equally, there are circumstances in which cancellation claims cannot be made, for example:
As a result of pre-existing medical conditions.
Costs incurred by party members not on your insurance policy certificate.
Costs recoverable from elsewhere.
Additional costs incurred as a result of not immediately telling the travel provider that a cancellation was required.
Claims normally have a cap as well.
Travel Delays or Disruptions
Sometimes the travel delay or disruption is through no fault of your own. If you are hit with a serious delay then often you can make a claim for that. For example, SafetyWing allows you to claim up to USD $100 per day after a 12-hour delay period that requires an unplanned overnight stay, up to a maximum of 2 days.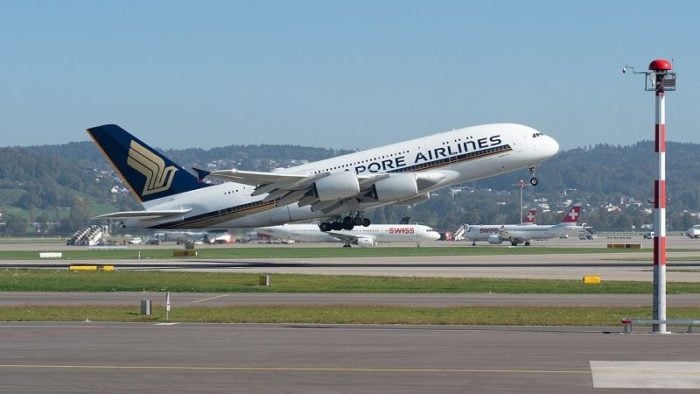 Delayed or Lost Baggage
There is nothing worse than that sinking feeling when the luggage carousel is going round and round but your own bag isn't appearing. Suddenly all those little things that didn't seem important enough to put in your hand luggage at the time seem absolutely vital now.
Most policies will have you covered in some way, but you need to think about what is the most important item for you. Are you a working nomad and need insurance against any form of damage to your laptop, or are you just worried about the loss of your entire suitcase and worldly goods?
World Nomads has a policy that covers all your gear, whether it has been lost, stolen, or damaged, including your electronic and tech items, up to a maximum of USD $2,450 depending on whether you are on their Standard or Explorer plan. You can also choose to pay an additional premium on specific items that are especially important to you.
SafetyWing, on the other hand, covers you for luggage that has been checked in, up to a USD $500 limit per item, or total coverage up to $3,000 for the insurance period, excluding electronics such as laptops, phones and cameras. So if this is the policy you have, keep those items in your hand luggage and near you at all times.
Medical & Dental Coverage
Medical and dental coverage is a big part of most travel insurance policies, and it is probably an article in itself to go into every single nuance and detail available across the different policies.
What you really need to know is that travel insurance policies are primarily travel policies with some health and dental benefits, should you need them in an emergency situation, and are not health insurance policies in their own right.
For example, World Nomads are very clear that their medical and dental benefits cover accident and emergencies only. Cover will only apply if there is a sudden and unexpected accident or illness and there is no reciprocal health agreement in the country in which you are travelling.
Meanwhile, ACS Travel Insurance is also for accidental or emergency situations, but they will advance hospital expenses and will allow you to choose your own doctor, clinic or hospital. This might be useful, especially if you need to look around to find a medical facility where the doctor speaks your language.
I suggest that if medical and dental coverage is important to you – and yes it should be, because while you might be fit and healthy now, never underestimate the impact of becoming ill on the trip of a lifetime – then you must take the time to read your policy's small print and understand what is and isn't included.
Forewarned is forearmed.
Death and Repatriation
This is the one that no one likes to think about. Statistically speaking, your risk of dying while travelling is actually really low, but if it were to happen you would probably be comforted to know that you were going to go home, even if you won't actually know about it at the time.
What you want to know in advance is will your remains be transported back home for you, or if time doesn't allow for religious purposes, can local funeral or cremation expenses be covered. And in the case of repatriating your remains, can reasonable additional costs be covered for someone to return with them. The last thing you want to do is saddle a grieving relative with additional costs.
Some policies bundle dismemberment or life-altering injuries in with accidental death, such as paralysis, or the loss of a limb, sight, hearing, or the ability to speak.
The key to understanding this coverage is to be aware that unlike a health policy, the travel insurance benefit is likely to be a lump sum rather than coverage for the actual individual costs incurred by treatment. Health treatment in Singapore is very expensive, so a lump sum will not go as far as in many other countries.
But it's comforting to know that the treatment will likely be significantly better, at least, as medical facilities in Singapore are first-class.
Benefit payments for death or dismemberment are one-time only payments that stop as soon as you are home, so should you have been disabled in some way, this coverage will not pay out continuously. Back to the suggestion that you should consider separate health insurance regardless of your travel plans.
Terrorism
Terrorism is not a likely risk in politically stable and security conscious Singapore. But it's still a good idea to read this element of a policy.
Travel insurance can't protect you against the risk of a terrorist situation arising but on how your travel plans are disrupted as a result of it.
For example, if you decide to stay in a country after a terrorist attack, you'll want to know that your policy is still valid. Generally speaking, provided that there hasn't been a government or WHO (World Health Organisation) directive to evacuate, there should be no reason for your policy to be affected either.
If you do have to be evacuated, will your expenses for this be covered under your policy? With World Nomads, if you have the Explorer plan the answer is yes, but if you only took the Standard plan it's a no. Remember, you can't upgrade your plan from Standard to Explorer after you have purchased it, so you might want to think about all of these different benefits carefully.
What happens if you are injured or die in a terrorist attack? Provided you haven't travelled against governmental or WHO advice, you should still be covered under the accidental and emergency benefits provided by your policy.
Pregnancy
If you are travelling with a bump, or suspect you might have a bump by the time you travel at least, then this section is for you.
Most airlines themselves have restrictions about needing to have a medical certificate if you wish to board a plane after 28 weeks, so that might curtail your travel plans anyway. But what about if you travel prior to this and have complications along the way?
We've all heard the stories of people who travel and end up having a baby prematurely and are stuck in another country for many weeks.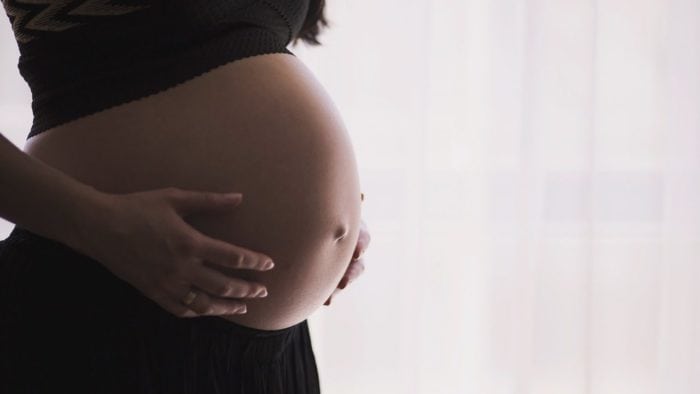 World Nomads covers you for pregnancy complications due to a sudden illness or injury, outside of the period 12 weeks before and 12 weeks after your due date, and will cover you for emergency treatment, hospitalisation, and even transport home if required.
You might want to check the terms of what 'sudden illness' means. Are complications such as pre-eclampsia and anaemia included in these? Pregnant women are at a higher risk of needing urgent medical treatment, so it would be wise to understand the terms before you travel.
If you have a family history of early births, you will want to consider specialist international maternity insurance, as childbirth itself is rarely included in a travel insurance policy. Likewise if your bump is no 'happy accident' and is the result of fertility treatment, as your travel policy may only offer coverage up to the 18th week, as a premature birth is more likely.
But in case you plan to give birth in Singapore, travel insurance won't cover for it.
Travelling With Children
It's not just the pregnant bump you need to consider – what if you already have children? All policy providers will offer a 'Family Policy' option where you can add partners/spouses and children to the policy.
SafetyWing has a nice family touch whereby if you are travelling with a child older than 14 days but less than 10 years old, they are included in your insurance at no extra cost. There is a maximum of 2 children per group/family that are included for free, but you can add more children at additional cost.
Personal Liability
I've talked about what happens when you have an accident or emergency that affects yourself, but what if you are the cause of injury or accident to someone else? This is when personal liability kicks in, covering you for the cost of damage caused to others in the duration of your own trip.
Most policies will cover this to some level, and will most likely have a cap on it. For example, ACS Travel Insurance offers up to USD $5,000,000 for personal injury, with a USD $100 deductible per file and per claim.
Exclusions
Like any insurance, travel insurance does not cover everything, and there is nothing more frustrating than making a claim that is rebuffed as soon as you submit it, so you would be advised to be clear about what the list of exclusions is prior to purchasing a policy.
Pandemics
As with all things insurance, each policy provider has their own take on this. Generally, the guidance on coverage during pandemics is linked to governmental advice on travel. Where a government has advised against all but essential travel to a country, you can expect your policy to be impacted in some way, be it invalidating the entire policy or at least not covering you for treatment for that pandemic, whatever it may be.
Whether it is Covid-19 or the next pandemic to come, it is important to understand how it affects your policy.
Other exclusions typically include:
Pre-existing medical conditions such as cancer.
Cancelling your trip without a valid reason.
Medical tourism.
War and civil commotion.
Natural disasters.
Radioactivity from nuclear materials.
Conditions
Conditions and exclusions are often confused.
Exclusions tend to be general exclusions about the entire policy. For example, government advice against all but non-essential travel to that country would mean that your travel insurance becomes invalidated as a whole.
Conditions are when the individual benefit of scope of coverage is limited to certain situations or conditions. For example, the accidental death coverage is limited to exclude death that is self-inflicted.
Common conditions include
Loss of life through suicide
Injury from drugs or alcohol
Claims arising on the back of Illegal activities
Driving or riding a vehicle without a proper licence
Cosmetic or non-emergency treatments
Continuing a trip after medical advice that you are not fit to travel
Not reporting a baggage loss or theft to the authorities promptly
The list is long, but you should have got the idea by now.
Add-Ons
The majority of travel insurance policies are sold for a defined period. That could be specific dates if you have purchased single-trip insurance, or a longer period such as 12 or 18 months if you have booked an annual policy.
For many people this works just fine but for others their plans may change, and weeks may stretch into months and beyond. In this instance, can you extend your insurance along with your stay?
SafetyWing offers a neat rolling month-on-month policy that simply keeps going until the day you want to stop. For other policy providers you need to actively extend your plan, and it is likely that there are certain conditions in place around the extension, such as demonstrating that you are still fit and healthy at the time of adding to your policy.
How to Make a Claim
Information is king when it comes to making a claim. The more you can provide the insurance provider, the quicker and easier your claim will be to make.
All providers will have a 24/7 emergency hot line which you should be calling as soon as you know you are likely to be making a claim. Use this even if you are unsure whether it is a claimable situation. If you haven't alerted the policy provider early on, this may be cause for a 'condition' as to why you shouldn't be covered. For example, if you need to cancel or change part of the trip but you incur additional expenses in doing so and haven't told your provider, you may not receive the full benefit.
When making a claim the key information you will need to provide is:
Your policy number
Your location
As many details as possible about the circumstances surrounding the claim
Any medical or other certified assessment of the situation and your reason for making a claim
Receipts for any additional expenses incurred
A contact number for where you are now
It is also advisable to leave a copy of your policy with a family member or friend in case you are incapacitated in any way and unable to make contact directly yourself.
This would seem like a sensible time to mention travel insurance fraud. I'm not for a second suggesting that you are likely to make up a claim up, but don't be tempted to exaggerate your claim should you need to make one. Exaggeration of travel insurance claims is classified as criminal fraud and therefore liable for prosecution.
Now, on to You
You should now be well equipped to look at the different options and understand what is on offer to you.
You will need to match this against your specific trip plans and identify what your priorities are. Are you looking for flexibility, or family coverage, or are you more worried about your items than your health?
Start by choosing all the plans that meet your top priority and narrow down your options from there in line with what matters most to you after that.