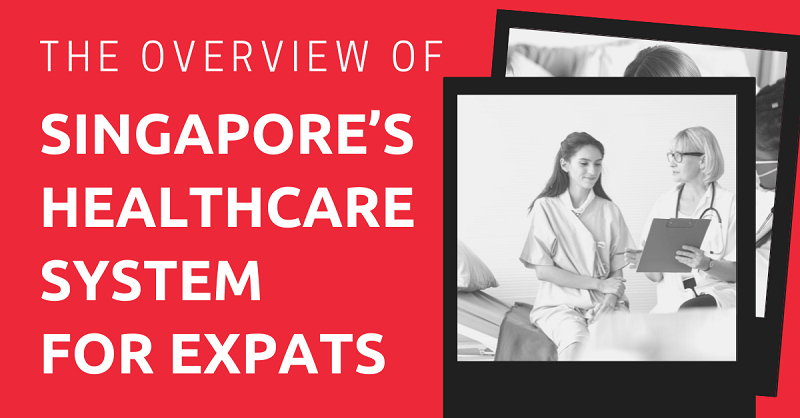 One thing you may not think about right away when moving to another country is healthcare. Until you get sick, you might not see a need to assess a country's healthcare system.
But it's always better to be prepared. If you are planning to move to Singapore in particular, learning about the country's private and public healthcare system can be beneficial.
Singapore is well-recognized for its excellent healthcare system as the country's citizens are known to be among the healthiest people in the world.
Both public and private healthcare services are available in Singapore, and learning more about your options can help you find a service that meets your needs.
Let's take a deeper look at your options for healthcare as an expat.
This article will take approximately 14 minutes to read. Don't have the time right now? No worries. You can email the ad-free version of the article to yourself and read it later!
Public Healthcare
Singapore has a unique public healthcare system in that it's funded by multiple sources. The system is referred to as "3Ms" because it consists of these three programs: MediShield Life, MediSave, and MediFund.
Here's some brief information about each program.
MediSave
Working Singaporean citizens and permanent residents contribute to this national medical savings plan. This helps them cover out-of-pocket medical payments, such as doctor's visits or prescriptions.
Account holders can also use their MediSave accounts to pay for any healthcare expenses their family members incur.
MediShield Life
MediShield Life is a universal health insurance program. This program is mandatory for Singaporean citizens and permanent residents who can use the insurance for large hospital bills and outpatient treatments.
When a person's MediSave account is empty, they can still receive coverage through MediShield Life.
MediFund
MediFund is a program created by the government to help low-income Singaporeans and permanent residents who can't pay for their medical costs.
This program is financed by a three-billion-dollar endowment, which means it's funded by the investment income that the government receives.
How Much Does Public Healthcare Cost?
The cost of public healthcare in Singapore varies depending on a person's age and income. But the only program that Singaporeans and permanent residents contribute to is MediSave.
Singaporeans and permanent residents typically must contribute between 8 to 10.5% of their earnings to MediSave, with a limit of SG$52,000. Employers then match this contribution.
Are Foreigners Eligible for Public Healthcare in Singapore?
The good news is that public healthcare in Singapore is pretty good; the bad news is that it's unlikely that you'll be eligible for it.
Bear in mind that Singapore's public healthcare system is only available to Singaporeans and permanent residents.
So if you're an expat, you need to obtain a Singapore citizenship or permanent resident card to be eligible for public healthcare.
When I was living in Singapore with an Employment Pass, I didn't have public healthcare coverage, so I had to pay for doctor's visits out of pocket. Thankfully, I never had to go the doctor for a costly, serious medical condition. I only had to pay around $50 for a doctor's visit whenever I had a cold, and this cost was usually inclusive of a medical note needed for work and medications.
Because you're paying for your medications yourself, Singaporean doctors often tend to over-prescribe medicines under the assumption that you'd just take them. To make sure you avoid paying for something you don't need, always remember that you can turn down medications that you think are not necessary and/or excessive.
Advantages and Disadvantages of Public Healthcare
Singapore's public healthcare system is excellent, with very few disadvantages to it. For one, it covers citizens' and permanent residents' healthcare needs, regardless of their income.
That being said, if you're an expat on a work pass in Singapore, you won't be eligible for this system, and that's its biggest disadvantage.
Private Healthcare
Because Singapore's public healthcare system is consistently dependable, private healthcare tends to be less popular among many people. In fact, more than 80% of the hospital beds in the country are in public hospitals.
Regardless, Singaporeans and permanent residents who want additional comfort or coverage may purchase a private healthcare plan.
As an expat, you can't access Singapore's public healthcare benefits, so if you want a health insurance plan, your only option is one that offers private healthcare.
There are plenty of private health insurance plans for expats in Singapore, and some plans have greater coverage than others. If you have preexisting health conditions, your policy may be more expensive, but it's worth the investment.
Your premiums also vary depending on your age. For example, 25-year-old expats typically pay 40% less for health insurance than 45-year-olds do. Meanwhile, the average cost of a health insurance plan for 45-year-old expats is $2,000 SGD a year for basic coverage and up to $5,000 a year for maximum coverage, which can include international travel.
There are plenty of health insurance plans in Singapore that offer coverage to expats. You can easily shop around to find a plan that offers the coverage you need at an affordable price.
Read our guide to health insurance in Singapore for expats for more information.
Advantages and Disadvantages of Private Healthcare
Singapore's private healthcare system has plenty of advantages. One is that it allows you to tailor your plan to your needs. For example, if you travel a lot, you can get a plan that offers overseas coverage.
Another benefit is that you'll get access to higher-quality care in a more private setting. Should you need an extended stay in the hospital, having your own room will make you feel much more comfortable as you recover.
And unlike in public healthcare, you can get access to private healthcare quicker since there typically are fewer people waiting to see doctors.
The main drawback of private healthcare is physicians overcharging patients to take advantage of their coverage. For example, if a physician notices a patient has $100,000 coverage for surgeries, they may charge that amount despite the surgery costing only $75,000.
If you're not sure about your charges, you can always ask for an itemized bill to see exactly what you're being asked to pay for.
Do Singaporean Companies Provide Health Insurance?
Many employers in Singapore offer health insurance plans to employees after they've worked with them for a certain amount of time.
Health insurance is actually required for S Pass holders, but not for Employment Pass holders. Some companies, however, may offer this benefit to all of their expat employees, but with low coverage.
When I was working as an ESL teacher in Singapore, I only received a $50 reimbursement for my medical fees per month. As visiting the doctor is quite cheap in Singapore, I didn't pursue additional coverage.
Larger companies may offer more comprehensive health insurance plans, so always ask about this before signing a contract.
Even if your employer offers health insurance, purchasing your own policy may be a good idea. While you may not want to think about the worst-case scenario, preparing for it can help ease your mind and ensure you're covered no matter what.
Healthcare Service Providers and How to Find Them
Learning about Singapore's public and private healthcare systems is only half the battle. Knowing how to find the best doctors is the other half; it's important to get the best treatment possible whenever you need medical attention.
Let's take a look at the different healthcare service providers in Singapore.
Public Hospital or Private Hospital?
If you need to go to the hospital while you're in Singapore, you'll have to decide between a public versus a private one.
Even though you don't have access to Singapore's government health insurance, you can still visit public hospitals and just pay out of pocket or with a private insurance plan.
There are advantages and disadvantages to both public and private hospitals. One of the main differences between them is the cost.
Public hospitals tend to be cheaper as they're government-owned. This makes them a popular option among Singaporeans, which can lead to longer wait times and less comfortable amenities.
You'll likely also have to share a room in a public hospital, which means a lack of privacy.
Though private hospitals are more expensive, at least you can have your own room and enjoy better amenities and services, including better food or longer visitation hours.
Here's a list of all public and private hospitals in Singapore for you to choose from, which should help you decide between public or private.
You can even do a virtual tour of most of these hospitals to get a better idea of what their facilities look like and the amenities they offer.
How Much do Public Versus Private Hospitals Cost?
When choosing between a public and private hospital, another factor to consider is the cost. Here's a price comparison of some of the most common hospital treatments and services in government and private facilities (in Singapore Dollars):
| | | |
| --- | --- | --- |
| Treatment, Scan, or Test | Public Hospital | Private Hospital |
| Admission for diagnosis and treatment of a headache or migraine | $1,770 to $3,320 | $3,250 to $9,600 |
| Admission for diagnosis and treatment of abdominal pain | $1,400 to $3,800 | $2,800 to $6,800 |
| Hand, wrist, or finger surgery | $4,000 to $5,700 | $6,000 to $11,200 |
| CT scan | $700 to $2,000 | $700 to $2,200 |
| MRI scan | $1,000 to $2,700 | $1,200 to $5,000 |
| PET scan | $2,000 to $3,000 | $2,400 to $6,000 |
| Endoscopic | $500 to $1,600 | $2,000 to $4,000 |
| Arthroscopy | $7,200 to $8,100 | $13,700 to $15,000 |
| Burn debridement | $1,700 to $1,900 | $5,900 to $6,800 |
| Cataract surgery | $4,200 to $6,900 | $6,900 to $12,900 |
| Hemorrhoidectomy | $2,900 to $3,200 | $7,400 to $8,200 |
| Removal of plates, screws, or nails | $2,200 to $2,400 | $7,700 to $9,600 |
| Tonsillectomy | $1,000 to $1,100 | $3,500 to $5,800 |
| Appendectomy | $5,000 to $8,000 | $20,000 to $24,000 |
| Coronary artery bypass surgery | $33,000 to $43,000 | $75,000 to $89,000 |
| Inguinal hernia repair | $4,000 to $9,000 | $14,000 to $23,000 |
| Knee, hip, shoulder, or elbow joint replacement | $20,000 to $27,000 | $35,000 to $42,000 |
| Prostatectomy | $26,000 to $27,000 | $53,000 to $57,000 |
| Spinal laminectomy | $14,900 to $17,200 | $31,500 to $38,000 |
As you can see, there's quite a difference in price between public hospitals and private hospitals, so it's important to consider your budget before deciding between them.
If you have health insurance, it may cover the majority of these costs, so make sure to check your policy coverage first if you need to undergo any medical procedure.
Clinics and Hospitals
The Ministry of Health has a list of all the licensed healthcare institutions in Singapore. You can find and search through a list of both private and public clinics and hospitals. You can filter your searches to find ones that meet your needs.
For example, if you only want to see private hospitals, you can filter your search to private healthcare providers only. You can also filter your searches by the services the clinics offer, such as general medicine or yellow fever vaccinations.
You may notice that the list include clinics and polyclinics. Polyclinics offer subsidized outpatient medical care, pharmacy services, and health screening, so they're generally more affordable than regular clinics.
Many clinics in Singapore offer walk-in services, where you can visit the office, put your name on the waitlist, and wait until the receptionist calls your name.
For specialist services, you typically need an appointment. Some clinics and hospitals offer appointments online, but if they don't, you can simply call the medical center.
Dental Clinics
Government health insurance doesn't cover dental treatment. This is why people in Singapore typically purchase additional coverage or pay for their dental treatments out of pocket.
The cost of dental work varies, but I had quite an expensive experience. I chipped a filling, so I had to visit the dentist to get their opinion.
The dentist said I needed a root canal, and the cheapest option was $1,400 SGD. This is around the price I would pay back home in Canada, so I was shocked. Since it was a necessary treatment, I had no choice but to pay.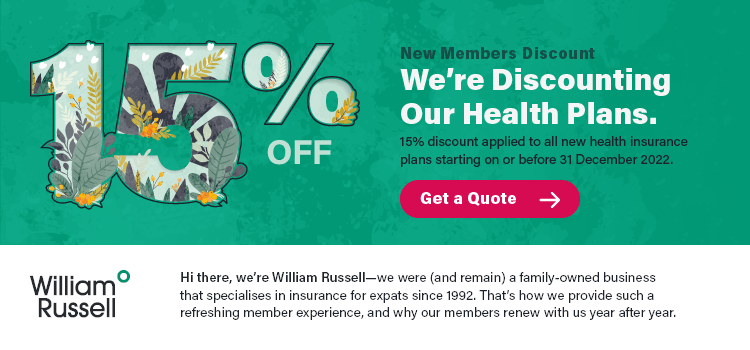 Advertisement
I later learned that most Singaporeans drive or take the bus to Malaysia for their dental treatment.
Johor Bahru, more commonly known as JB, is a popular destination for Singaporeans because of its proximity. If you live in the north part of Singapore, you can drive over to Malaysia in minutes. Here, there are plenty of dentists that offer services at a fraction of the cost in Singapore. So, if you don't have dental coverage and don't require immediate, emergency dental service, I'd recommend heading to Malaysia instead.
Many of my expat friends even flew to different countries, like Thailand or the Philippines, for dental work. You could do it too and make a holiday out of it!
Obstetricians and Gynecologists
Obstetricians and gynecologists can help you with a number of services, such as pregnancy screening, pap smears, delivery, and family planning.
One of the best ways to find an obstetrician or gynecologist is to talk to friends or locals for recommendations.
When I needed to get a pap smear, I visited the Raffle's Women's Centre and had a great experience.
If you're not near Raffles or want to try a different clinic, you can use the same directory from the Ministry of Manpower that I mentioned above to find obstetricians and gynecologists in Singapore.
Just click "more search options" under the search bar, select specialist medical, and scroll through the list of specialties to find obstetrics and gynecology.
You can also check out our article about having a baby in Singapore.
A common service that these clinics may offer in other countries is abortion. As Singapore is quite conservative, you may be wondering if abortion is legal here.
It's legal up to 24 weeks of pregnancy, but foreigners can only receive an abortion in Singapore if they have a valid work permit, have been in Singapore for at least four months, are married to a Singaporean or permanent resident, or their lives would be in danger if they don't get an abortion.
Optometrists
In Singapore, you typically don't need to visit an optometrist's office to get a prescription. Instead, you can go to an eyeglasses store and they'll test your eyes there so you can choose a pair of glasses or contacts.
If you do need to see an optometrist, for a more serious issue, hospitals and clinics like Mount Elizabeth Medical Centre and Singapore National Eye Centre offer these services.
Glasses, especially if they're not brand name, can be quite affordable in Singapore. But many locals also go to Johor Bahru when they need new spectacles as it's even cheaper there.
I did the same when I visited the city to go shopping and get my hair done. The main shopping centre, Paradigm Mall, has everything you need, including multiple eyeglasses stores.
I went in, picked out a pair, and did a quick eye test. I came back in an hour to pick up my glasses and only paid around $90 SGD for everything.
I then used my prescription to buy contacts online from Malaysia, which only cost $20 SGD for a month's supply.
In conclusion, Malaysia offers medical care and products for much cheaper. So, if you can visit, take advantage of the lower cost.
Now, On to You
Now that you know the details of Singapore's public and private healthcare systems, we hope you can find the best coverage to suit your needs.
I'm not a medical expert and I can only speak from my own experiences, so it's best to do thorough research on doctors and insurance providers before you make a final decision.
The best advice I can offer is to consider purchasing a health insurance plan, to protect you in case anything happens to you. It can help put your mind at ease and stop you from paying thousands of dollars in medical bills.
If you plan to travel abroad, especially since Singapore has such a great international airport, consider purchasing a health insurance plan that covers your travels, as well.