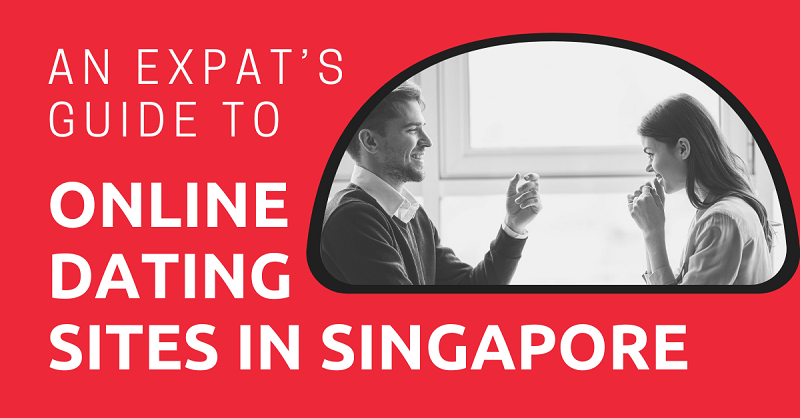 If you're new in Singapore and want to meet new people, one great way to do so is to go on dates. As Singapore is so technologically advanced, online dating is very popular.
There are plenty of dating apps and sites to choose from, some of which you may already be familiar with. But knowing which ones are popular among the locals can help improve your chances of matching with one.
This guide can help you navigate these dating apps so you can get straight to meeting locals or other expats.
This article will take approximately 16 minutes to read. Don't have the time right now? No worries. You can email the ad-free version of the article to yourself and read it later!
Online Dating Boom
It's common for many older Singaporeans to have met their husband or wife through family members or friends. But for the young crowd, meeting a romantic partner through online dating is a lot more popular.
There are hundreds of dating apps and sites; some of these are for a general audience like Tinder, while some are for niche users like Muzmatch, a dating site for Muslims.
Choosing a dating app that suits your intentions and interests can help you find someone you can genuinely connect with.
Quick Tips for Online Dating in Singapore
Before choosing the right dating app for you, consider the following tips on what to do and what not to do when using these apps in Singapore.
Be Direct When Looking for a Potential Date
If you're an expat living in Singapore, you may have noticed that Singaporeans can be straightforward. Comments that may seem rude to expats may not be for Singaporeans; I just had to get used to people calling me 'big' all the time.

This is why it pays to be direct yourself. Or expect your date to be frank, as well.
In Singapore, discussing topics commonly perceived as taboo, such as political beliefs, salary, or religion, is may not be off limits. One way to find out what subjects you can and can't talk about is to have a conversation with the person you're going on a date with beforehand via text. This can help avoid any awkwardness while you're on an actual date.
Some Singaporeans may be looking to settle down so they can move out of their family home, but others are happy to just be casually dating. So when going out with someone, it's best to be upfront about what you're looking for to make sure you're both on the same page.
Read our guide to dating as an expat in Singapore to find out more dating tips for expats.
Beware of Fake Profiles
Catfishing, an activity in which a person pretends to be someone else online, is common on dating apps used worldwide including Singapore.
I experienced being catfished myself, but luckily I realized soon enough that the man I was talking to was using fake pictures before decided to meet up with him.
The bottom line is that you have to be careful with online dating, especially when you use free dating apps or sites as these tend to attract plenty of fake profiles.
Try video chatting with your matches before meeting with them or asking for their social media profiles to get to know them better.
Post Interesting, Modest Pictures of Yourself
Like most of Asia, Singapore is still quite conservative. So, when choosing pictures to use for your profiles in dating apps and sites, pick ones that are modest.
Many dating apps and sites ban photos that are too revealing and can kick you off the platform if you post them on your profile. To be safe, just avoid posting photos that may be deemed 'too sexy'.
Meet People in Public First
Although Singapore is one of the safest countries in the world, it's always better to be cautious when meeting up with someone you met online for the first time.
When making plans, suggest somewhere public for at least the first meet up. This ensures safety and at the same time, gives you an opportunity to discover places you haven't been to, so it's a win-win.
There are plenty of great bars and restaurants around Singapore. My favorite area to take a date is Arab Street as there many places here with live music and delicious food.
Singapore Dating Websites and Apps
Since Singapore is such a small country, not many Singaporeans opt to sign up for international dating sites and apps. Some Singaporeans even took matters into their own hands and created dating apps that cater mostly to locals and those who are located in Singapore (i.e., foreigners). Here are two platforms that you can try:
Klick
Who's using it: People in their 20s and 30s
What they're using it for: Finding friends and/or meaningful connections
In 2019, Nelson Tan, a Singaporean who wanted to combine social media with online dating, created Klick solely with his own funds.
He wanted users to be able to get to know one another instead of deciding to meet someone just based on appearance.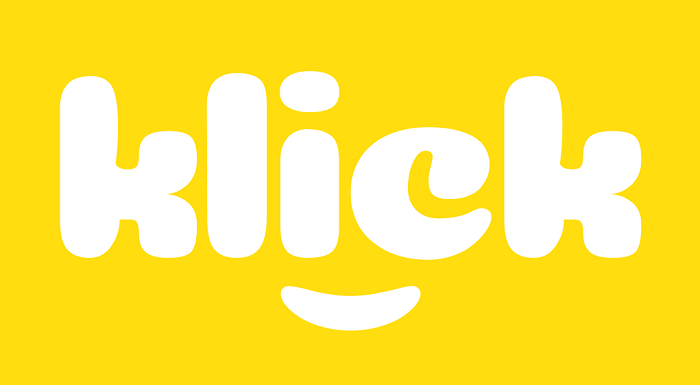 With Klick, not only can users upload profile pictures, but they can also post updates and photos, like on social media.
Tan wanted to make the online dating experience more human, so he didn't create a matching algorithm. Instead, when a user posts an update, they appear on other people's home page, so they may receive likes and messages.
Klick is free to download on iOS and Android, you just need to be at least 18 years old to use it.
Paktor
Who's using it: A wide range of users across Asia
What they're using it for: Casual dating or long-term relationships
Joshua Phua and Ng Jing Shen launched Paktor in Singapore in 2013. Since online dating was still new in Asia at the time, the app took off and is now available in Taiwan, Malaysia, Thailand, South Korea, Indonesia, and Vietnam.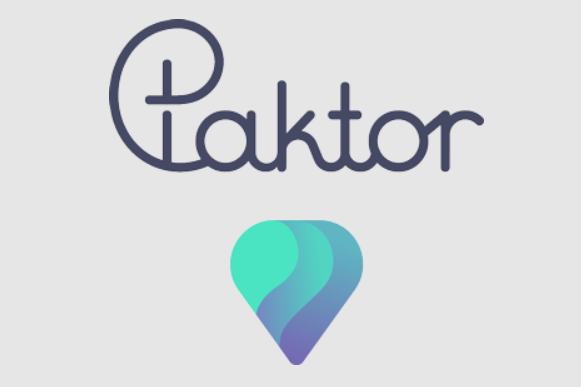 There are now over 15 million users, making it one of the most popular dating apps in Asia.
Using Paktor is super easy as all you need to do is choose your best photos and showcase your hobbies or interests. This allows other users to find common ground with you to get a conversation started if you match.
You can swipe through profiles or use Paktor's search filters to find your ideal match.
Paktor is free to download, but on a free account, you can only look through profiles and swipe right or left on them. To get access to more features, you need to purchase a premium membership.
Choose between the following membership options (in USD):
1 month: $29.50 a month
3 months $25.07 a month
6 months: $19.17 a month
1 year: $17.21 a month
Dating Apps in Singapore for Expats
If you want to meet other expats, using a dating app popular among expats can help. Here are some of our favorite options:
Tinder
Who's using it: Users in their 20s and 30s
What they're using it for: Casual relationships/dating
Even if you're new to online dating, you've likely heard of Tinder before. It's one of the most popular dating apps in the world, with over 75 million users.
Sean Rad, Justin Mateen, and Jonathan Badeen started Tinder in 2012 in the United States, but the app is now available in over 190 countries, including Singapore.
Since it's so popular, you will find many locals on it; you're just more likely to find other expats or tourists.
Users can upload up to nine photos, write a short bio, then start swiping. Tinder typically shows you users who are in your area, so you won't even have to travel far for a date.
Most people use Tinder to find casual relationships, but many of my expat friends met their husband/wife on the app. On Tinder, you never know what you'll find!

Tinder is totally free to use with the option to pay for additional features, such as priority likes or a rewind for when you accidentally or mistakenly skip someone you're interested in.
If you're interested in getting a membership, you can choose between three types: Tinder Plus, Tinder Gold, or Tinder Platinum, all with different features, which you can find here.
Here are the prices for each type (in USD):
Plus – 1 month: $4.99
Plus – 6 months: $2.50 per month
Plus – 12 months $1.67 per month
Gold – 1 month: $14.99
Gold – 6 months: $7.50 per month
Gold – 12 months $5.00 per month
Platinum – 1 month: $19.99
Platinum – 6 months: $10.00 per month
Platinum – 12 months: $6.67 per month
Bumble
Who's using it: A wide range of users in their 20s to 50s
What they're using it for: Friendship, business connections, or long-term relationships
Whitney Wolfe Herd created Bumble in 2014 as an alternative to traditional dating apps, with a focus on creating a safer space for women.
Men typically outnumber women on dating apps, so women can be overwhelmed by messages, many of which take on a harassing tone.
To reduce the chances of this happening, Herd created Bumble, an app where women must message the man first. Otherwise, the match disappears.

Bumble has three modes: Date, BFF, and Bizz. This lets you find a relationship (Date), friendship (BFF), or business connection (Bizz) on the app.
I used Bumble BFF during my first few months in Singapore and met someone who is now one of my best friends on the app. It's a great app to use to meet people when you're new to the country.
Bumble is free to use but has limited features beyond matching and messaging. You can try one of Bumble's paid memberships, Bumble Boost or Bumble Premium, for better results.
Here are the costs of each type of membership (in USD):
Boost – 1 day: $1.99
Boost – 1 week: $6.99
Boost – 1 month: $18.99
Boost – 3 months: $39.99
Boost – 6 months: $59.99
Premium – 1 day: $3.49
Premium – 1 week: $13.99
Premium – 1 month: $29.99
Premium – 3 months: $59.99
Premium – 6 months: $99.99
OkCupid
Who's using it: Users primarily in their 20s, 30s, and 40s
What they're using it for: Friendship, casual relationship, or long-term relationship
Four Harvard students started OkCupid in 2004. Although it's one of the older dating sites on our list, it's still very popular, even in Singapore.
OkCupid also differs from the aforementioned dating sites in that users need to answer a multiple choice questionnaire when they sign up.
The site asks you a series of questions, which they call OkCupid Prompts, to get to know you, your interests, and your preferences in a partner.
There are only 15 questions, so signing up shouldn't take that long. OkCupid then uses your answers to calculate your compatibility rate with other users, which can help you find someone you may have something in common with.
On this platform, you can look through profiles yourself. And if you both swipe right on each other, you match and can start talking.
OkCupid is free to use, but you have the option to purchase a membership so you can get access to additional features like a boost that makes your profile become more visible among users.

OkCupid has two membership options: basic and premium. Basic gives you access to features like no ads and unlimited likes, while premium membership let's you see who liked you.
Here are the costs of each type of membership (in USD):
Basic – 1 month: $11.99
Basic – 3 months: $7.99 per month
Basic – 6 months: $5.99 per month
Premium – 1 month: $ 39.99
Premium – 3 months: $26.66 per month
Premium – 6 months: $19.99 per month
Coffee Meets Bagel
Who's using it: Users in their 20s and 30s
What they're using it for: To find long-term relationship
You may have noticed that a lot of the apps we've discussed feature a swiping method of matching with people. You swipe right if you're interested and left if you're not.
However, this isn't the case on Coffee Meets Bagel. Instead of endlessly swiping, you receive daily match recommendations at noon.

Sisters Arum, Dawoon, and Soo Kang created Coffee Meets Bagel in New York City in 2011. The app is now international and Singapore is the country with the second-highest number of users on it.
Its unique method of offering match recommendations based on compatibility allows you to focus on high-quality matches so you can find something serious.
Using Coffee Meets Bagel is free, but you can pay for a membership that gives you access to additional features like activity reports, read receipts, and a monthly profile boost.
Here's the cost of a premium membership (in USD):
1 month: $34.99
3 months: $25.00 per month
6 months: $20.00 per month
12 months: $15.00 per month
Niche Dating Apps
Using a niche dating app that meets your needs and interests can improve your chances of finding someone you're compatible with. Here are two of the best niche apps for people in Singapore:
Christian Connection
Who's using it: People in their 20s to 40s
What they're using it for: To find long-term relationship or marriage
Another great religious dating app is Christian Connection. The site was founded in 2000 in the United Kingdom but is now available in Singapore, Hong Kong, Australia, New Zealand, and Canada.

There are plenty of Christians in Singapore, so this is the perfect dating site to meet them.
One of the best parts of Christian Connection is that the site hosts in-person dating events, which lets you experience the best of both worlds.
Unlike other dating apps, Christian Connection doesn't require you to match with someone to send them a message. This allows you to send messages to users you're interested in, which then helps you to stand out.
Christian Connection recommends avoiding making compliments on someone's physical characteristics to prevent making anyone feel uncomfortable. Instead, users are encouraged to comment on the non-physical aspects of a user's profile.
Basic membership is free, but with this, you're only able to like profiles and respond to messages with preset responses.
If you want access to additional features, choose from one of the following membership options (in USD):
1 month: $24.00 per month
3 months: $16.00 per month
6 months: $12.00 per month
Now, on to You
With so many dating apps and sites on the market, choosing the best one for you can be tough. If you know what you're looking for, the right dating app can help narrow down your choices. So think about what you want before signing up for any dating app.
No matter which app you choose, you're sure to meet some interesting locals or other expats, helping you get more acquainted with your new home country.
As most dating apps are free or offer a free trial, what have you got to lose?