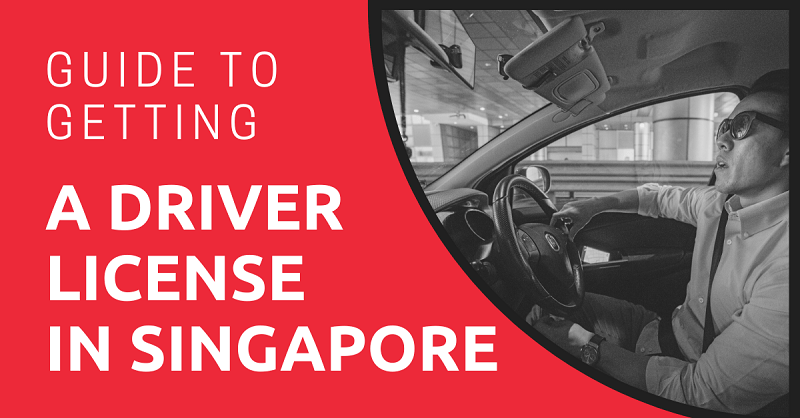 While Singapore's public transportation system is reliable and efficient, having a driver's license can be helpful if you plan to make Singapore your permanent home.
If you have a valid driver's license from another country, you can drive legally in Singapore for a period of time before converting it to a Singapore license. If you are a new driver, the process to get a license is quite lengthy and requires a few lessons and tests.
This guide is for those who are interested in getting a Singapore driver's license. It covers all the steps that you need to take, from getting the right documents to passing your driving test.
This article will take approximately 22 minutes to read. Don't have the time right now? No worries. You can email the ad-free version of the article to yourself and read it later!
License Type
In Singapore, there are two categories of licenses: PDL and QDL.
The Provisional Driver's License (PDL) or learner's permit is required before new drivers are allowed to get behind the wheel to start practicing driving. This is obtained after passing the Basic Theory Test. The PDL is valid for 2 years and you are not legally allowed to drive without an instructor present or drive on the expressway.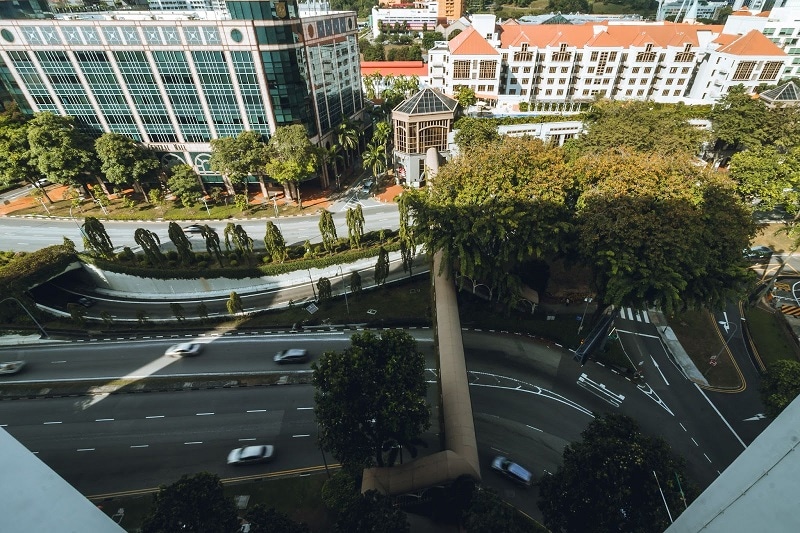 The Qualified Driver's License (QDL) is your legal Singapore driver's license received after submitting all required documents and passing all written and driving exams. The QDL is valid for 5 years and can be renewed online.
License Class
Singapore has a total of 11 license types. The most common class is Class 3 license for driving standard-sized vehicles carrying up to 7 people. Class 3 is divided into four types: Class 3, 3A, 3C, and 3CA.
Class 3 (manual vehicles) and 3A (auto vehicles) licenses can be obtained through taking the theory and practical driving tests.
Class 3C licenses are held by work permit or S-Pass holders with foreign driving licenses. It permits you to drive both auto and manual vehicles,but not vans or other light goods vehicles. Class 3CA licenses are the same except it permits auto vehicles only.
Class 2 , 2B, and 2A license classes are designated for motorbike riders. Typically, new riders will start off with a Class 2B license, which allows them to operate motorbikes with engines 200 cc or lower. If your motorbike has an engine capacity of 400cc or greater, you must get a Class 2 or 2A motorcycle license.
Requirements
The minimum age to drive a car and obtain a Qualified Driving License (QDL) in Singapore is 18 years old. You must have a temporary visa, permanent residence status, or be a Singaporean citizen. Pregnant women, senior citizens, and those physically handicapped will need a doctor's clearance before being allowed to apply for a license or driving lessons.
Can I Drive in Singapore with a Foreign License?
If you are only visiting Singapore or as a foreigner residing in Singapore holding a work pass, dependent pass, or student pass, you may use your country's driver license for up to 12 months to rent or drive a car.
If your license is not in English, you must obtain an international International Driving Permit (IDP) or obtain a translation from your country's embassy in Singapore or have it translated by an official translation company.
After 12 months, you must transfer to a Singapore driver's license. Those with licenses from any ASEAN member country, including Brunei, Cambodia, Indonesia, Laos, Malaysia, Myanmar, the Philippines, Thailand, and Vietnam, do not require an International Driver's Permit (IDP) and can drive in Singapore with their ASEAN country license.
Learn More:
Required Documents
The documents required to apply for a Singaporean license are similar whether you are a new driver or have an existing license.
Here are the documents you will need to prepare:
Passport and a copy of the first page
Singpass ID and a copy of both sides
Copy of either a valid Work Pass issued by the Ministry of Manpower (MOM) or Student Pass/ Long-Term Visit Pass issued by the Immigration & Checkpoints Authority (ICA).
Copy of your Entry Permit
One recent matte and colored passport photo
*Certificate of your Singapore Basic Theory Test
Certificate from the licensing authority of official test pass date
*Official translation for non-English drivers license
$50 SGD application fee. Cash is NOT accepted, pay only using NETS.
*Requirements specific to existing license holders
Where to Apply for a Qualified Driver's License (QDL)
You can apply for a Qualified Driver's License (QDL) either at the Traffic Police Test Centers located within the three official driving schools in Singapore: Bukit Batok Driving Center (BBDC), Comfort Delgro Driving Center (CDC), Singapore Safety Driving Center (SSDC).
If you choose to use a driving school, you will receive your QDL directly from the school once you have finished your course and tests.
Driving Centers in Singapore
Singapore has three official driving centers (driving schools) that handle all driver license related concerns whether it is applying for a license, taking tests, or learning how to drive.
Attending a driving school will require you to pay an enrollment fee, four theory class sessions at 100-minutes per session, and about 25 practical lessons at 100 minutes per session.
There is not much difference in terms of course fees across the driving schools. Therefore, the main things to consider when choosing a driving school is the location and class schedule.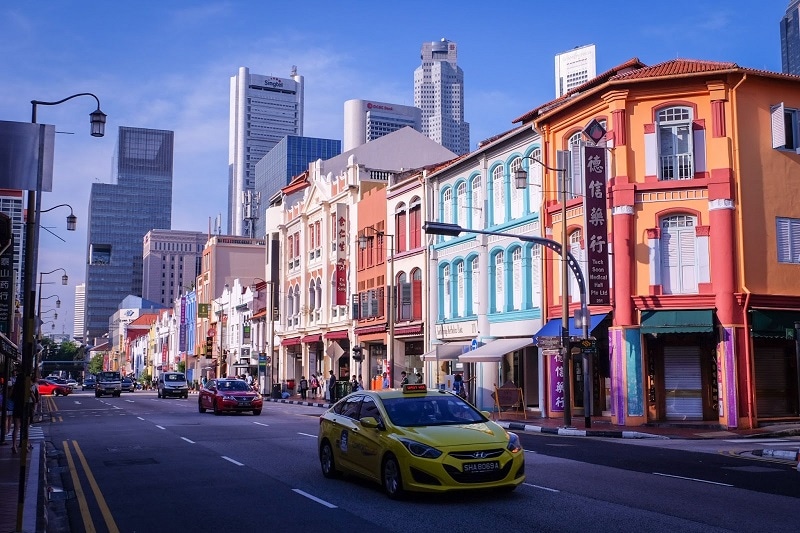 Because all theory and driving tests are administered by the Traffic Police, the test fees are standardized across all centers.
You can register for any of the schools either online or physically at the self-help kiosks. Refer to their website for online registration process and available course dates.
Bukit Batok Driving Center (BBDC)
BBDC is located in Bukit Batok. It is a bit further from the city center in the western part of Singapore. Statistics published by the Singapore Police indicate that BBDC has the highest first-time passing rates among the three driving centers in the country.
This may be because the BBDC's driving test route is a bit easier than the others and has less traffic due to its location outside of the city center.
ComfortDelGro Driving Center (CDC)
CDC can be found in the Ubi district in Geylang. The majority of Singaporeans choose to take their lessons or get their licenses processed at this central location, making it the busiest driving center in Singapore. However, it is also known to have the most challenging test routes due to the traffic and additional road signs downtown.
Singapore Safety Driving Center (SSDC)
SSDC is located in Woodlands on the North side of Singapore near the border to Malaysia. SSDC is known for their top-notch facilities and efficient online booking system.
It definitely has one of the nicest driving circuits for practical lessons.
Cost Comparison
Class
BBDC (Butik Badok)
CDC (Ubi)
SSDC (Woodlands)
Enrollment Fee
$90 SGD

$177 SGD*

$185 SGD*
Theory Classes
(4 Lessons)
$64 SGD
–
–
Practical Lessons
(Peak Hours: Weekends & Weekdays from
3:55 PM – 9:50 PM)
$64 SGD per session (100 mins)
Est. Course Fee:$1,600 SGD

$64 SGD per session (100 mins)
Est. Course Fee:$1,600 SGD
$72 SGD per session (100 mins)
Est. Course Fee:
$1,800
Practical Lessons
(Off-Peak Hours: Weekdays from
8:00 AM – 3:45 PM)
$72 SGD per session (100 mins)
Est. Course Fee:$1,800 SGD
$72 SGD per session (100 mins)
Est. Course Fee:$1,800 SGD
$80 SGD
(100 min)
Est. Course Fee:
$2,000 SGD
Additional Pick-Up Points at Kovan & Tampines
–
Extra $12 SGD/session
–
*Enrollment fees automatically include 4 theory class fees.
Driving Schools vs Private Instructors
Besides the three driving schools mentioned above, you can also choose to take lessons with a private driving instructor instead. However, you will still need to go to an official driving center to take your tests.
If you are a quick learner or only need a refresher course, hiring a private instructor might save you a lot of money. This option is also often more flexible in terms of schedule and pick-up points.
Private instructors often charge $25-$45 per hour. The number of hours is up to you and your needs. You will also need to reserve and pay separately for use of a driving school's circuits for both your test day and practice sessions. Most people need to practice on the circuit at least 5 times before they are ready for the exam. Driving schools charge around $40 per hour to use their circuits, and you must reserve days or weeks in advance as time slots quickly fill up. On top of the hourly instructor rate, choosing a private instructor for practical lessons will generally cost you about $1200 SGD for 25 lessons.
If you are a new driver or a teenager just starting out on the road, an official driving school might be a good idea to make sure you're completely ready for your written and driving exams. If you are enrolled in a driving school, access to driving circuits is free and available at all times.
But official schools can be expensive and run on a fixed syllabus. The locations of the schools also might not be so convenient for you to get to on a regular basis.
Procedure and Tests
The process of getting a Singapore driver's license or Qualified Driver License (QDL) as a new driver is not as quick as some other countries due to the many steps and required online bookings for each test. Following are the steps to consider as a general guide to getting your QDL. Each step must be passed before moving on to the next step.
Make an appointment online to visit a driving center (BBDC, CDC, SSDC)
Prepare all required documents for registration (listed above)
Take Color and Eye Test – If you are learning privately, you will need to book a test date online. If you enroll in a school, it will be done upon enrollment.
Take Basic Theory Test (BTT)
Receive Provisional Driving License (PDL)
Start booking Practical Lessons
Take Final Theory Test (FTT)
Take Driving Simulator Training Test
Take Practical Driving Test (PDT)
Pay for License Registration
Receive QDL in the mail in 1-2 weeks
Applicants who already hold a valid foreign driver's license will only need to take the color and eye test and BTT. However, you still need to book an appointment online to register at a driving center.
With all the exams and steps needed before you can apply for a QDL, it takes a new driver an average of 8 months to receive their license. To sign up for the exams, you may have to wait anywhere from two weeks to two months. Given that you have to pass each test before you can register for the next one, the process can drag on for quite some time.
Color and Eye Test
After you have registered at your designated driving center, you must conduct an eyesight and color blindness test. The test is pretty straightforward and done to ensure you are able to distinguish traffic light colors and see well enough to drive. They will take a digital photo of you that will be used on your driver license when you pass.
It costs $1.82 SGD across all centers.
Basic Theory Test (BTT)
The Basic Theory Test (BTT) is a 50 questions multiple-choice exam over the rules and regulations of traffic laws in Singapore. The exam is taken on a computer, but you can request a pen and paper version if you prefer. You need to score 90% or higher or 45/50 questions in order to pass.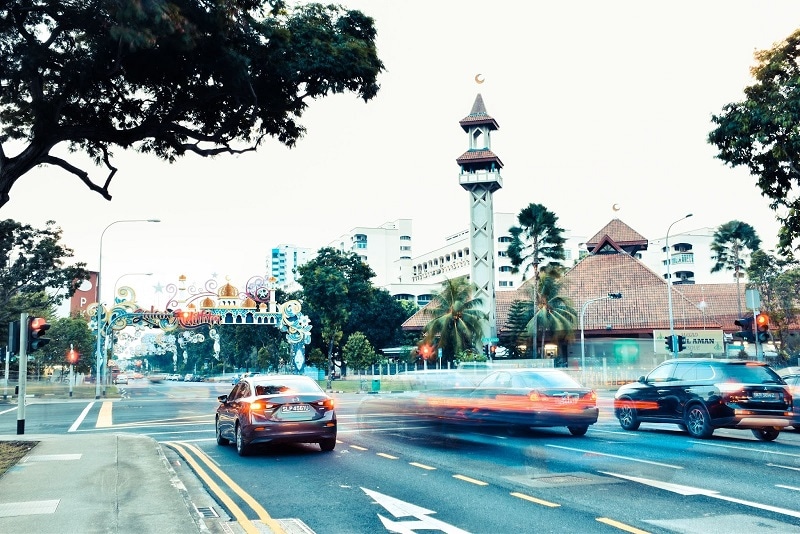 If you are enrolled in a driving school, you can take the BTT test after completing your theory lessons. If you are studying on your own, you can prepare by taking online mock tests at SG Driving, purchasing the BTT 480 Q&A handbook at bookstores, or downloading the BTT SG mobile application for practice questions.
If you take the practice exams a few times and study the handbook, it should be relatively easy to pass. If you do happen to fail, you can take the test again in the next available time slot.
Once you've passed the BTT, you can then apply for the Provisional Driving License (PDL) via the Singapore Traffic Police website. After successfully registering, you can start booking practical driving lessons!
The PDL costs $25 SGD and the BTT costs $6.50 SGD per time.
Final Theory Test (FTT)
The Final Theory Test (FTT) is the last test you have to take before your driving test. You will be given an hour to take the 50 questions multiple-choice exam. Similar to the BTT, you must correctly answer 45 questions or more to pass.
The FTT is best taken after some experience behind the wheel, as the questions are more complicated and focus on driving skills and vehicle operations. The same SG Driving link above will take you to a practice exam page, but you can also get the FTT 600 Q&A handbook or use the FTT SG mobile app to help you study for the real exam.
It is recommended that you book your FTT as soon as you start your practical driving lessons or half way through because the waiting list is rather long and you may forget some crucial topics learned during your lessons. The FTT is quite difficult, so make sure you've had some practice sessions and are confident of passing before wasting time or money.
Both the BTT and FTT are currently available in 4 languages – English, Mandarin, Malay, and Tamil. It costs $6.50 SGD per test per time.
Driving Simulator Training
All class 3 and 3A trainee drivers must complete three driving simulator training sessions before booking their PDT (as of December 16, 2019). Each session lasts about 20 minutes and assesses your reaction to regular roadside obstacles and challenges.
There is no minimum passing score, you just have to finish all three sessions. Again, make sure to schedule your simulator sessions well in advance.
The driving simulator is available only at the driving centers. BBDC is the cheapest at $13.91 SGD per session. Both CDC and SSDC cost around $70 – $80 SGD for three sessions.
Practical Driving Test (PDT)
You can register for the Practical Driving Test (PDT) after passing the FTT. If you do not pass your PDT within two years, you must retake the FTT.
After jumping through all those hoops, you are finally able to book your PDT at one of the three driving centers listed above (Bukit Batok Driving Center, ComfortDelGro Driving Centre, or Singapore Safety Driving Centre). It should be noted that you can only see available PDT dates after your last booked lesson. For example, if you want to book your PDT for December, you must not have any lessons booked in the system after November 30th.
The PDT is conducted by the Singapore Traffic Police and consists of two parts: the circuit test and road test. On the day of your PDT, you are required to show up 1-1.5 hours before your test time for a warm up session and document submission.
During the warm up, an instructor will guide you through the whole test procedure starting from the car park to the circuit and finally on to the road.
The circuit test will test maneuvering around obstacles, emergency braking, parallel parking, and other basic operations of a vehicle. The road test consists of going onto the actual road to test how well you interact with other drivers and obey traffic laws.
We recommend booking your test between the hours of 10:00 AM to 12:00 PM or 2:00 PM to 6:00 PM to avoid the traffic.
To pass the PDT, you must have less than 20 demerit points. Minor faults such as signaling late, not setting your side mirrors correctly, or not parking perfectly should not prevent you from passing. Running a red light or mounting a curb, on the other hand, results in immediate failure.
The cost of taking the PDT includes the $33 SGD test fee and the $39 SGD warm-up fee. If you need to rent a car for the test, it will cost around $200 SGD to rent from the school.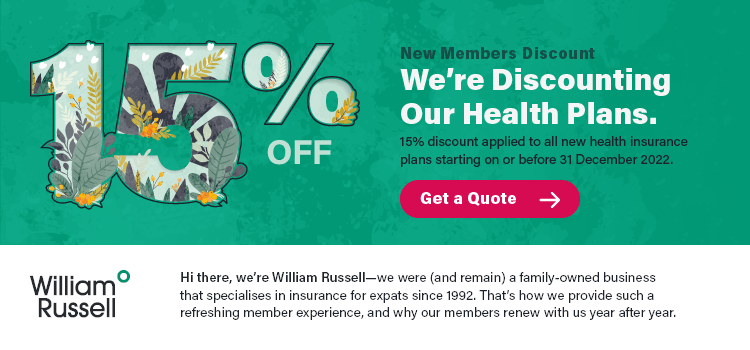 Advertisement
For private learners, it will be about $300 SGD to rent a car, $80 SGD for the warm-up, and $35 SGD to use the circuit that day.
After passing your PDT, proceed to the counter and pay $50 SGD for your license registration. Within 1-2 weeks, you will receive your Qualified Driver License (QDL) in the mail.
Costs
Getting a driver license in Singapore as a new driver does not come cheap. You can expect to pay a total of $1,900 SGD – $2,500 SGD at a driving school and anywhere between $1,300 – $1,800 with a private instructor to obtain your driver's license.
The cost will vary depending on how many practical lessons you need and whether you need any retakes.
For those converting to a Singapore license, the total cost is around $70 SGD.
All fees collected at the driving center must be paid with a credit card or NETS. Check out our guide for popular expat credit card options and how to apply for one in Singapore.
Learn More:
Renewal
Driver's licenses in Singapore expire every five years for foreigners, unless you hold a Permanent Resident (PR). Since December 2019, you can now renew their QDL online via the Singapore Police website here.
The steps vary slightly between those who have a Singpass account and those who do not. You should renew your license at least a month before it expires. No tests are needed but you will need to prepare the same required documents listed above.
Replacements
In the case of a lost or damaged driver's license, you can also apply for a replacement online via the same link as renewals. There is no penalty for losing your license but you will need to prepare the required documents and pay the $25 SGD application fee.
Please note that the Traffic Police will no longer accept applications in person for renewals or replacements at the driving centers.
Converting your Foreign Driving License to Singapore License
To save time and cost, the best way to get a Singapore license is to convert it from your foreign license. All you will need is to provide the required documents listed above and pass the Basic Theory Test within your first year in Singapore.
Since Covid, you must now schedule a visit to the driving center to register for your BTT date. Appointments can be made through the driving center's website.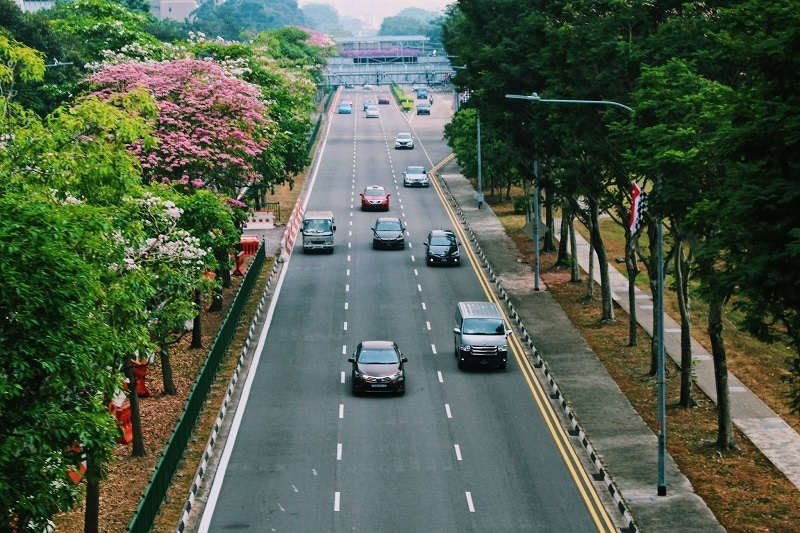 After passing the BTT, you must go to the Traffic Police Headquarters in Paya Lebar to convert your license.The average wait time is about two hours, so you could go to a nearby restaurant or the cafeteria for lunch. When you arrive at the counter, you will fill out a quick form and pay using only NETS. You will be given a receipt which allows you to drive until your real one arrives in the mail.
International Driving Permit (IDP)
You can get an International Driving Permit or License (IDP) with your QDL. It is issued by the Automobile Association of Singapore (AAS). The process is simple and can be done either online or walk-in at any of the three AAS locations in Singapore: AA Centre, GB Point, or Broadway Plaza.
It costs $20 SGD to apply and is available within an hour if you walk-in. If you apply online, there is an extra $5.50 postage fee and delivery can take up to 10 days.
You will need to bring your Singapore driving license and FIN card.
Singaporean Driving Rules
If you are thinking about learning to drive in Singapore, here are some basic Singaporean driving rules that may be different from your home:
Singapore drives on the left side of the road, similar to the UK.
The right lane is the fast lane.
Speed limits are 50 km/h on roads and 70 km/h on expressways.
If you are new to Singapore, check out our other articles on settling in or finding work.
Learn More:
Motorcycle License
Even though motorcycles aren't as common in Singapore as they are in other SEA countries, they are still a good way to get around the city. They can help you avoid traffic and are cheaper than cars.
The process is quite similar to getting a driver's license. If you already have an existing foreign motorbike license, you can easily convert it to a Singaporean one.
Procedure and Tests
You will need to apply for a Class 2B license to ride a motorcycle up to 200cc in Singapore. After a year of holding a Class 2B license, you can apply for a Class 2A license that allows you to ride bikes up to 400cc. After another year, you can then apply for a Class 2 license that allows you to ride any bike.
If you are new and want to learn how to ride a motorcycle, your only option is to enroll in one of the driving schools. Unfortunately, there are no private instructors for learning to ride a bike legally. You will need to take theory lessons and about 14 practical riding lessons before being allowed to register for the test.
If you already hold a foreign license, you will just need to take the Basic Theory Test and bring the same required documents listed above for a driver license application to any of the driving centers.
For new applicants, you will need to pass the Basic Theory Test, Riding Theory Test, and Practical Test before receiving your license. To prepare for the exams, you can take mock tests at the driving center.
Costs
The total costs associated with getting your motorcycle Class 2B license is approximately $700- $1,000 SGD including course fee, test fees, and license registration fees.
For those converting licenses, it's about $70 SGD.
Now, on to You
The information in this article is valid as of November 2022. It is possible that new rules will be put into place in the future. It is best to check the websites of the Singapore Police and the driving centers for the most up-to-date regulations.