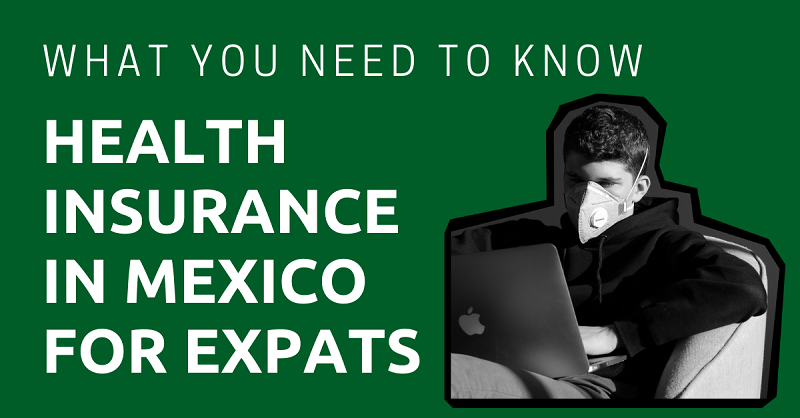 One of the most important things you need to decide on before you move to Mexico is getting health insurance.
It tends to involve a lot of complex terms and conditions that you will have to understand.
As an expat in Mexico, you will have a lot of health insurance options to choose from, each with different pros and cons.
In this article, we are going to break down all available health insurance options for expats in Mexico, as well as cover relevant topics including insurance terms, the country's healthcare system, and how to choose the right plan.
If you want to get health insurance right away, you check out Cigna Global. It's comprehensive, flexible and suitable for all types of expats in Mexico.
This article will take approximately 35 minutes to read. Don't have the time right now? No worries. You can email the ad-free version of the article to yourself and read it later!
Do You Need Health Insurance in Mexico?
Expats in Mexico get health insurance for different reasons.
The first and foremost reason is that they want to get immediate access to quality healthcare services in case they get sick.
Although the quality of healthcare in Mexico is good, there's no guarantee that you'll have easy access to a good healthcare facility unless you pay out of pocket or use private health insurance.
For example, when obtaining healthcare services via the Mexican Institute of Social Security (Spanish: Instituto Mexicano del Seguro Social, or IMSS), you need to go to a specific local clinic that is assigned to you. If your assigned clinic cannot treat you, you will be referred to a specialist elsewhere or to a bigger hospital in Mexico.
With private health insurance, you can visit a modern hospital right away and see a doctor of your choice. The waiting time is also much shorter.
Second, hospitals in Mexico require an upfront payment. Unless you have health insurance, you may have to pay the hospital first before getting treatment. Otherwise, a hospital might not treat you.
This can result in a serious problem in a life-or-death situation — every minute counts!
In addition, if you do not have enough money to pay the hospital after receiving treatment, they might not allow you to leave the hospital premises.
Third, health insurance helps you manage your health-related expenses. With health insurance, you know how much you need to pay per year, in advance. If you suddenly have a serious illness or accident, an insurance company will pay for it, so you don't incur huge costs.
Fourth, health insurance gives you peace of mind. When you get sick, you know that you can visit a top-tier hospital right away and have the insurance company pay for it. Visiting a hospital immediately often results in faster recovery.
Therefore, it is recommended to get health insurance while staying in Mexico. Although Mexico has a new universal health coverage called INSABI, it is still unstable and seems to be getting worse because of the COVID-19 pandemic. 
At the very least, you should get IMSS or private insurance that covers in-patient treatment.
Learn more about insurance options for expats in Mexico by reading this article further.
How Does It Work?
When it comes to getting health insurance in Mexico, expats generally have three options: INSABI, IMSS, and private health insurance. Some refer to these options as a three-tier system.
The low tier is INSABI or the Instituo de Salud para el Bienestar. It is the new universal health insurance program in Mexico that gives everyone access to public healthcare at no cost.
The middle tier is IMSS or Instituto Mexicano del Seguro Social. It is a social security program that allows individuals to contribute small monthly payments to the healthcare system to get access to public healthcare services.
The high tier is private insurance which gives you easy access to private healthcare services.
Health insurance systems in Mexico have their own networks of hospitals, doctors, and medication providers. When you have an insurance company paying for your medical expenses, you are required to go only to specific hospitals as determined by your plan.
With private insurance, you're allowed to choose a doctor and a hospital, but you may need to pay out of pocket first and make a reimbursement claim later on.
Let's take a closer look at each option.
INSABI
The Instituto de Salud para el Bienestar or INSABI is a new universal health coverage in Mexico released in January 2020. INSABI is a government agency which means "The Institute of Health for Well-being" in English. 
It is a health reform program in Mexico that completely replaced Seguro Popular, the country's previous public health insurance scheme, which gave free public healthcare to everyone in Mexico who is not insured by social security.
As a national health system, INSABI is directly funded by taxes, similar to public health insurance in Canada.
INSABI provides free health coverage for preventative healthcare, health promotion, disease prevention, and outpatient care for common illnesses.
You no longer have to be a Mexican citizen to use INSABI. This means everyone in Mexico, including expats and even tourists, can use it as long as they don't have another type of insurance.
To use it, you can go to public medical facilities, including CESSA, IMSS Bienestar medical units, UNEMES, and general hospitals.
While the idea behind INSABI is commendable, the program itself is relatively new and still has many problems.
The most common problem is the shortage in medications for cancer patients. According to a report by Mexican News Daily, many patients still need to pay for medication and hospital fees out of their pocket. 
The medication shortage problem is expected to continue, and it's hard to know how many problems will arise after this because, as mentioned, the program is new. 
In addition to the medication shortage problem, getting care through the program involves long wait times. It can take weeks or even months to successfully book an appointment for a simple case.
This means you may have to show up at the hospital early in the morning, that is, before 7:00 am. Depending on how crowded the hospital is on any given day, it's likely that you might not get treatment at all and be forced to come back the following day.
Since the program aims to help Mexican citizens who do not have social security, it can be particularly challenging for expats like you to use it, especially if you don't speak Spanish.
Therefore, it's better to check other types of insurance or even pay out of your pocket rather than use INSABI, unless you really have to.
Pros
Users receive free medical care, supplies, and medicine with no bars or limits as there is no longer any need to enroll in the program – simply submit a birth certificate or National Electoral Institute document.
The requirement of being a Mexican citizen has been omitted, as well as the requirement of having to pay fees.
The scope of your treatment will include a diagnosis, hospitalization, medication, surgery, and any necessary tests or scans.
Life-threatening diseases such as cancer or HIV are covered.
Since it is a new program, requirements to receive care are still very broad and liberal. It is possible for anyone who is a resident to qualify.
Cons
While INSABI promises to provide free healthcare on the first and second levels, there is a third level that is subject to fees if treatment is provided by the National and Federal Institutes of Health.
Since the program is so new, several components of the legislation surrounding INSABI have yet to be finalized.
As of now, there is too little data to assess the effectiveness of INSABI as a good healthcare program.
Read more: Is There Free Healthcare in Mexico?
IMSS
If you are working in Mexico and employed by a private Mexican employer, you are required to get social security from the Instituto Mexicano del Seguro Social (IMSS). 
Every month, your employer will deduct money from your salary to make a contribution to the program on your behalf.
IMSS will pay for things like medications, hospital expenses, doctor's fee, and surgery's fee, in full.
In addition to healthcare coverage, you also receive compensation when you are unable to work due to sickness or accident.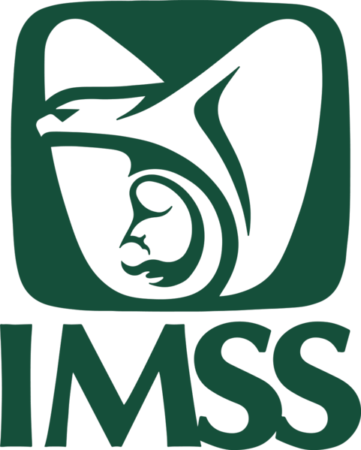 IMSS can give you full health coverage in cases where a doctor deems it necessary based on your condition.
You can also claim medications from local pharmacies affiliated with the IMSS program. However, not all medications are covered by the IMSS. Usually, generic medications for common illnesses are covered.
IMSS does not cover certain pre-existing conditions such as liver disease, heart disease, kidney failure, and other chronic diseases. You can visit the IMSS website for a full list of preexisting conditions. However, you might not be able to access this link unless you're in Mexico or use a VPN service to change your IP address.
Certain pre-existing conditions comes with a waiting period. For example, you can't claim maternity coverage unless you've already had IMSS for at least 10 months.
IMSS does not cover dental, and preventative medications.
After your application is approved, the IMSS will inform you which clinic you need to go to get medical care. You cannot choose a doctor and a clinic yourself.
Your healthcare coverage commences after the first day of the following month.
This is the usual procedure that need to be followed:
Go to a specific clinic to see a general practitioner.
If a general practitioner at that clinic is unable to treat you, they will refer you to a specialist at a different hospital.
For this reason, treatment quality tends to vary based on the clinic you go to and the doctor you meet with, which is especially true for those who live outside of Mexico City, Guadalajara, and Monterrey.
In other words, health coverage provided by the IMSS can be hit-or-miss. If your assigned clinic is great, then you can expect to receive great service. Or, you might be referred to a subpar healthcare provider, in which case, it may be better for you to have private health insurance and/or pay out of pocket.
Note that using IMSS presents two main obstacles for expats.
The first one is the language barrier. Although many doctors in Mexico can speak English, some hospital staff and IMSS employees cannot.
Unless you can speak Spanish, it's recommended to bring a friend with you who can speak Spanish well when visiting an IMSS-connected hospital facility or an IMSS office.
The second problem is the waiting time. In general, you should expect to wait around three months to get a surgery. And you may need to wait longer for a non-emergency surgery. 
Furthermore, if you get admitted to a hospital, you may need to bring your own amenities. The level of service simply does not compare to that of private hospitals.
This is why many people, both Mexicans and expats, opt to get private insurance on top of the IMSS in order to get access to better healthcare.
If you are a Mexican resident, either a temporary resident or permanent resident, you can apply voluntarily for the IMSS at the IMSS website or at the local IMSS office even if you do not work for a private Mexican company.
To apply, you need to show your personal documents such as passport, visa stamp, proof of address, photos, birth certificate, and marriage certificate (if applicable).
If your birth certificate or marriage certificate is in another language, you need to have it translated into Spanish and notarized.
Note that the application procedure is in Spanish, and IMSS can deny your application especially if you have certain preexisting conditions that are not covered by the IMSS.
In the first year of your coverage, you will only be covered for accidents, emergencies, and medications. The IMSS will start paying for a surgery after the second year of the coverage.
It's important to note that getting IMSS through employment will be prioritized over a voluntary application. It means your waiting time can be even longer if you get the IMSS voluntarily.
The cost of IMSS mainly depends on your age. You should expect to pay between $218 to $590 per year.
IMSS does not have a cap on age. This means that even if you are older than 80 years old, you can still apply for the IMSS as long as you have a valid long-term visa and do not have certain preexising conditions, as mentioned earlier.
The cost of IMSS will be evaluated and adjusted every February.
Mexico also has another social security system called the Institute for Social Security and Services for State Workers (ISSTE). However, it's available only to those who work with the Mexican government.
Pros
Social security protection is available not just for the insured who apply to and pay for the program – it also applies to their spouse, children under 25 years of age (if they're students), and any parents who live with the insured.
Medical coverage is available for curative or preventive issues. However, you need to have contributed to the IMSS for around four weeks before you can take advantage of such benefits.
Individuals from low-income backgrounds may receive free medical care in a clinic through the IMSS Solidaridad program.
Cons
If you're not fluent in Spanish, you could face a few challenges since all application procedures and information is available in Spanish only.
IMSS is not entirely free – you must enroll and pay fees to access the services.
Certain pre-existing conditions aren't covered. Such conditions include congenital diseases, chronic degenerative diseases, mental illness, HIV, malignant tumors, etc.
Pre-existing conditions such as the above disqualify you from enrolling in the IMSS insurance program.
It has long waiting periods, is poorly funded, and is inadequately organized to meet the needs of older citizens due to coverage limitations.
Read more: A Complete Overview of IMSS Health Insurance For Expats in Mexico.
Private Health Insurance
Private insurance is a popular option among expats for various reasons:
It gives you access to private hospitals.
It has much shorter waiting times.
You are allowed to choose a hospital and doctor.
You get access to English-speaking services throughout different processes.
With private insurance, you have two options: international insurance and local insurance.
International Insurance
International health insurance is also known as expat health insurance provided by international health insurance companies.
International insurance provides worldwide coverage, including in Mexico. There are also plans that come with regional coverage.
There are two benefits to having international health insurance that cannot be found in other types of health insurance.
You get health coverage in most countries all over the world. There are also plans that allow you to fly home and get treatment in your birth country.
You can keep using the plan even after you leave Mexico. So, any new chronic disease you may have during your stay in Mexico will not be considered a preexisting condition by your new insurer.
Because of these, international health insurance is the most popular choice among expats. Their plans' terms and conditions are also easier to understand.
Simply put, expat health insurance provides the best coverage, but it also is the most expensive option.
If you need help choosing an international health insurance plan, you can use a brokerage company such as International Citizens Insurance. They specialize in health insurance for expats.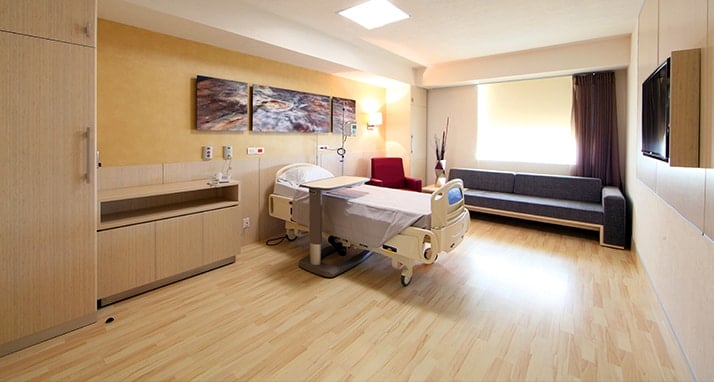 Many international companies also have a direct billing system set up with many hospitals in Mexico. This means you can visit these hospitals and have the insurance companies pay for your expenses.
When it comes to hospitalization, we recommend that you contact an insurance company first. Otherwise, you might have to pay an additional co-pay.
International health insurance plans come in flexible options. You can select the type of coverage you want based on your personal needs.
Every international insurance company typically comes with three to four available plans.
The basic plan comes with in-patient coverage
The middle plan comes with in-patient coverage, and out-patient coverage
The high-tier plan comes with in-patient coverage, out-patient coverage, and additional coverage such as dental, maternity, health check-up, and optical coverage
The high-tier plan also comes with a higher annual limit as well.
You can decrease your insurance premium through co-pay and deduction, which we will explain further later in the article.
There are various international insurance companies available. If you want to get a comprehensive health insurance plan, you can check out Cigna Global. Their international health insurance plan is one of the most popular plans for expats.
You can check our expat health insurance comparison page to find out more options.
Pros
It comes with international coverage where you can go to any hospital in the world and have your insurance pay for it.
It's possible to get coverage in your home country.
Round the clock assistance for your medical needs.
International healthcare plans are customizable. More often than not, you can pick and choose exactly what you need to be covered for and to what extent.
Little-to-no waiting periods compared to public healthcare.
Cons
Even if you don't have to spend a lot of money making sure you're covered, international health insurance can be more expensive than other healthcare options.
If you plan to travel regularly and move out of Mexico in the future, your best bet is to get international insurance.
Local Insurance
If you do not have immediate plans to move out of Mexico, you can check out private health insurance provided by local health insurance companies. 
It can be cheaper than international health insurance and gives you access to private hospitals in Mexico.
Similar to international insurance companies, private health insurance companies may have a direct billing system set up with certain hospitals in Mexico.
That means you don't need to pay out of your pocket as long as your hospital expense is covered under your plan and you visit a hospital within your insurance provider's network.
Please note that a prior authorization is still required for a major treatment.
In addition to the premium, you might need to pay a policy fee of $55 (MXN 1,000) per person.
When choosing local insurance, in additional to general insurance options such as annual limits, deductions, and co-pay, there are specific options you need to consider, namely:
State-wide or country-wide coverage – Do you want coverage only in your state or throughout Mexico?
Preferred type of hospital – What type of hospital do you want to visit?
Choice of tabulator (Tabulador Médico) – What tabulator do you choose?*
*Choosing a higher level of tabulator gives you access to more coverage limit and options for doctors in Mexico.
All of these options have a significant impact on your premium. The higher your coverage, the higher the premium you need to pay.
In addition, many private health insurance companies have a plan called "catastrophic", which only covers major medical treatments. For minor medical treatments, including OPD, you need to pay out of your pocket.
There are different local insurance plans available. Some plans are provided by international insurance companies that have local offices in Mexico such as AXA Mexico.
You can also look into local insurance companies such as GNP and Metlife.
Pros
The facilities arranged for by local insurance companies offer better services at the hospitals in Mexico.
Knowledge of local specialized procedures.
Accessible customer service – you can speak to agents in person, rather than over a phone call, which is especially reassuring for people who want to build familiarity and personal relations with someone face to face.
Insurance premiums are likely to be more cost-effective than international providers, though this does depend heavily on the insurance company.
Cons
Local insurance providers don't necessarily always offer global coverage. This is worrying if you're a frequent traveler and want guaranteed coverage for your treatments no matter which part of the world you're in.
Possible out-of-pocket costs may occur during severe medical emergencies with local health insurance policies – this is common because local underwriting services aren't always as top-notch as international ones.
Waiting periods are still a possible risk. Even with private insurance, before claiming benefits you have to endure waiting periods for certain conditions. This is to make sure individuals cannot make a large claim shortly after joining, followed by swift cancellation of membership.
Travel Insurance
Travel insurance is an option only for two groups of people:
Those who come to Mexico on a visitor's permit (FMM)
Those who stay in Mexico less than 180 days a year
While travel insurance comes with health coverage, it isn't as comprehensive as health insurance since it comes with emergency medical coverage only.
With an emergency medical coverage, you are eligible for health insurance coverage only in cases classified as an emergency. These can be any sickness or accident you may have while traveling.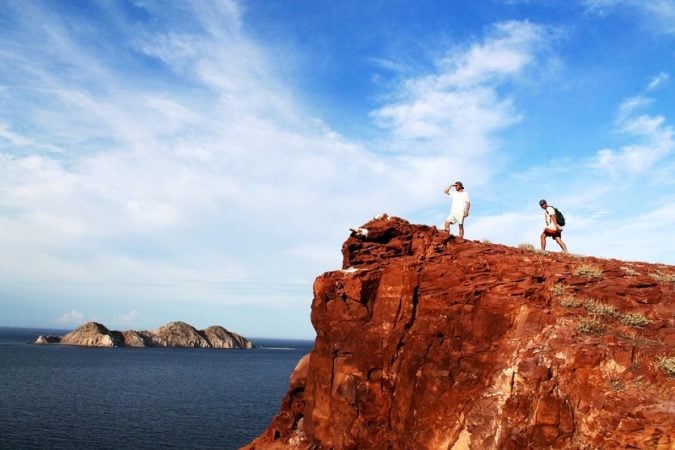 Should I Get Travel Insurance?
Travel insurance is mainly for travelers. If you want to live in Mexico, it's better to get a health insurance plan straightaway.
For example, if you have an accident or suddenly become sick while traveling in Mexico, the travel insurance company will pay for your medical treatment.
On the other hand, if you have a chronic disease such as cancer, the travel insurance company won't pay for its treatment.
In instances where your health condition is serious, the travel insurance company may decide to cover the costs of transferring you to a hospital in your home country.
Therefore, if you plan to stay in Mexico long-term, it's better to get health insurance rather than rely on travel insurance.
Can I Use Health Insurance From My Home Country in Mexico?
It depends on what kind of insurance you have. Public insurance such as Medicaid and Medicare cannot be used in Mexico. 
Public insurance from your country usually covers healthcare within your home country only.
On the other hand, if you already have private health insurance, you should check whether Mexico is included in its coverage area.
In sum, if you have international insurance, expat health insurance, or digital nomads health insurance, there's a high chance you will be covered while living in Mexico.
However, a plan from a private insurance company from your home country is unlikely to cover you while living in Mexico.
Does US Health Insurance Work in Mexico?
Let's take a look at options available to American expats in terms of U.S.-specific healthcare programs like Medicare and Medicaid and whether you can use them in Mexico.
Medicare
Medicare is available to U.S. citizens who are 65 years or older or to younger U.S. citizens with disabilities.
If you're wondering if Medicare is valid in Mexico, the short answer is no. However, there are some exceptions to this rule – with limitations.
Immediate exceptions to this rule are:
you're experiencing a life-threatening medical emergency, and a foreign hospital is closer than a U.S. hospital
a foreign hospital is better equipped to meet your needs and nearer to your house than a U.S. hospital
your American doctor has opted to admit you to a foreign hospital for the necessary treatment
you're in transit between the U.S. and Alaska, and your route runs temporarily through Canada
you're on a ship not more than six hours away from a U.S. port
While Mexico has a public healthcare system, the one way to take advantage of your Medicare benefits in the country is to use private health insurance as a supplement to your Medicare. You can do this by getting Medicare Advantage, also called Medicare Plan 3.
Medicare Advantage can take care of medical expenses abroad as it is sponsored by private insurance. You would need to enroll via a private insurance carrier, like Blue Cross, Aetna, or Humana.
Depending on who you enroll with and the specifics of your plan, your Medicare Advantage will cover medical emergencies even if you live in Mexico for most of the year.
However, keep in mind that coverage will be pretty limited and likely more expensive than other health insurance options.
Another option is to acquire a medical insurance evacuation plan, which will transport you to the closest U.S. hospital in the event of a medical emergency.
It's important to note that such a plan is only a supplement to your medical insurance policy and won't cover any treatment received in Mexico.
If you do this, any medical charges incurred in Mexico must be covered either by you or your private health insurance provider.
Medicaid
Medicaid is a joint state and federal-level program that offers health coverage to individuals with low income, limited resources, or disabilities.
The option to use your Medicaid – if you're covered by one – in a foreign country is non-existent.
Also, if you are on Medicaid, keep in mind your coverage could be suspended if you remain outside the U.S. for more than 30 to 60 days at a time.
Read more: Recommended Health Insurance Plans for US Expats in Mexico
Can I Buy Health Insurance in Mexico?
It's quite easy to apply for private health insurance in Mexico. You can do it online through a brokerage company or contact a health insurance company directly.
You just need to fill out their application form, which consists predominantly of questions related to your previous illnesses and other health-related concerns.
It's best to tell them the truth from the get-go.
Health insurance companies have a wide range of medical networks. They can easily perform a background check of your medical record.
Choosing the Best Health Insurance for Expats
With many health insurance options available for expats in Mexico, the choices can be overwhelming.
To choose the right plan, you need to decide based on the following factors:
Are you eligible for IMSS?
How much is your budget?
What do you expect from an insurance plan?
For example, if you are eligible for the IMSS and fine with your assigned clinic, IMSS should be sufficient.
If you want to choose your own doctor, get access to private hospitals, and only want coverage in Mexico, then you should choose private local insurance.
On the other hand, if you need international coverage and want to keep the same plan after moving out of Mexico, you should go with international insurance.
Once you decide what type of health insurance to get, you can then choose a health insurance plan and an insurance company.
For this, you might want to get in touch with a brokerage company. By using their service, you can compare plans from different insurance companies at once. You can also ask for their recommendation based on your budget and requirements.
The brokerage company can also help you make a claim on your behalf.
If you want to use a brokerage company, you can check out International Citizens Insurance.
It is not recommended to rely solely on INSABI since the program is mainly for Mexicans, not expats.
As previously mentioned, most hospitals in Mexico require an upfront payment. And without health insurance, you might not get treatment.
Insurance Terms
There are certain insurance terms you need to know before buying any health insurance.
You can check out these terms by reading the fine print.
Coverage Limits
Coverage limit is the highest amount that the insurance company will pay for your medical expenses per year. It's the very first number you should take a look at before getting any private insurance plan.
Since the cost of healthcare in Mexico is quite affordable, the annual coverage limits you need can be around $1,000,000, which is usually the minimum coverage limit in an international health plan.
However, if you want your health insurance to cover hospital treatment in your home country, you might need a higher coverage limit.
For example, if you want to get health coverage in the US, or if you want to get coverage in the US, the annual coverage limit you need should be at least $2,000,000.
Please note that private insurance plans may have separate limits on optional coverage such as out-patient treatment, dental, optical, check-up, and maternity.
For example, they may have a cap for health check-ups at $300 a year, although the plan comes with a $1,000,000 limit.
Area of Coverage
In general, public insurance covers health expenses only when you go to a specific clinic or hospital in Mexico.
For local private insurance, the area of coverage can be a specific region or the entire country.
When it comes to international insurance, most plans come with worldwide coverage, excluding the United States. If you want to get coverage in the US, your premium will likely increase significantly.
Waiting Period
The waiting period is the amount of time you need to wait until the insurance company pays.
For example, IMSS comes with a one-year waiting period for surgeries. That entails waiting for a full year before they pay back the money you paid for your surgery.
Most private insurance companies have a waiting period of seven to eight months for maternity coverage.
Some insurance companies may have a 14-day waiting period for COVID-19.
Some budget insurance companies may have a 30-day waiting period for all types of hospital expenses except for an accident.
Exclusion
Exclusion pertains to certain conditions that the insurance company won't cover.
The biggest exclusion is pre-existing conditions. In general, it's a disease you already have prior to applying for a health insurance plan.
For example, suppose you had been diagnosed with COVID-19 when you applied for health insurance. In that case, COVID-19 will be considered a preexisting condition, and the insurance company will not pay for any of your COVID-19 related expenses.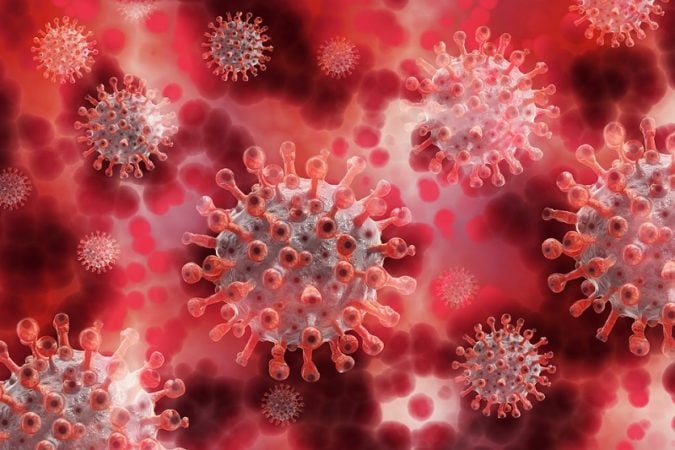 However, when you are fully recovered from COVID-19, the insurance company might no longer consider it a preexisting condition when you renew your plan.
In a few circumstances, health insurance companies may cover your preexisting conditions, but in return, you'll need to pay a higher premium.
An insurance company will ask for preexisting conditions during the application process. If you lie to them, it's highly likely that they will find out later on and cancel your plan.
Other common exclusions apply under the following circumstances:
Drug- and alcohol-related injuries
Disasters
Terrorism
Acts of war
Prior Authorization
All insurance companies require you to contact them for authorization prior to getting medical treatment.
This doesn't usually apply in cases involving common illnesses that don't incur high medical expenses.
There are three main benefits of contacting an insurance company to get prior authorization before visiting a hospital:
It guarantees that the insurance company will pay for your medical expenses.
The insurance company may pay a hospital directly even if the hospital is outside of their medical network.
The insurance company can offer suggestions on which hospital you should go and which doctor you should consult.
If you don't get authorization before receiving medical treatment, there's a chance that the insurance company might not pay you.
Making a Claim
If you visit a hospital outside of the health insurance company's network, you might need to pay the hospital out of your pocket first and make a claim later on.
To make a claim, you need to send an insurance company a factura, which is a formal receipt for medical services and drugs in Mexico, and a doctor's certificate. Then, the insurance company should be able to reimburse you within a few days.
Age Limitation
If you are 65 or older, getting a private health insurance plan can be difficult.
Many insurance companies also won't accept new clients who are 60 years old or older.
Therefore, if you want to have private health insurance when you reach that age, you need to make sure that you have health insurance before you turn 60. Also, you need to take a look at the age cap.
Some insurance companies may have a cap at 75 years old, while other premium insurance companies, including Cigna Global, come with lifetime renewal guarantee.
Optional Coverage
When you buy private health insurance, you have the option to pay more in order to get optional coverage, including out-patient treatment, dental, optical, maternity, health check-up, and vaccination.
This additional coverage is totally optional.
Some people prefer to pay for these treatments out of their pocket since they're not expensive in Mexico, while others prefer to have a comprehensive plan from the get-go to ensure that their insurance provider pays for all of their medical expenses.
Cost
Cost or premium is the amount you need to pay insurance companies monthly, quarterly, or yearly.
If you get IMSS through employment, you must pay for your social security every month.
On the other hand, if you voluntarily get IMSS, then it's going to be paid on a yearly basis.
For private health insurance, you will usually get a discount when you pay it annually.
The amount of premium differs based on three factors:
Insurance company – well-known companies tend to cost more
Coverage – the higher coverage, the higher the cost
Age – the older you are, the higher amount of premium you need to pay
Therefore, instead of trying to find the cheapest plan out there, it's better to find a plan that's suitable for your budget and needs.
If you get IMSS, you should expect to pay between 8,200 to 19,700 pesos or $445 to $1,072 USD a year. In case you decide to get private health insurance, either a local plan or an international plan, it can cost you anywhere between $2,000 USD to $6,000 USD a year.
Although it is more costly, getting a health insurance plan from well-known companies is much better. You can rest assured that these companies will pay for your expenses and won't cancel your plan when you make claims frequently.
Deductible and Copay
Deductible and copay are essential factors in decreasing your insurance premium.
The deductible is the amount you need to pay out of pocket before the insurance company pays, while the copay is the percentage you need to pay for that claim.
For example, if your plan comes with a $1,000 deductible and 10% copay, and you need to make a claim for treatment worth $10,000, you'll need to pay the $1,000 deductible first and 10% of the remaining amount, which is $900.
In this case, you need to pay an insurance company $1,900 for a $10,000 claim.
Deductible and copay can help save a lot of money, especially for retirees.
General Healthcare System
To help you decide which insurance you should get, you need to know some important information about the healthcare system in Mexico.
Hospitals
Overall, the quality of hospitals in Mexico is good. The medical facilities in some hospitals in Mexico might even be better than those in the United States.
A lot of doctors in Mexico can speak English. In fact, many of them studied medicine in the United States or other English-speaking countries. Many of the hospitals' staff are also well-trained.
Although prices are generally more affordable than in the U.S., they may still be expensive in private hospitals and clinics. The U.S. Embassy and Consulates in Mexico even said that modern private hospitals in Mexico could be more expensive than those in the United States.
In addition, if you are not a Mexican resident, you need to pay more than Mexican residents.
Hospitals in Mexico can be broadly categorized into three levels.
The first one is a public clinic for common sicknesses and medications. The second level is public and private hospitals that can provide basic health coverage. The third and highest level is modern facilities that offer treatment for complex medical cases.
The quality of treatment between public and private hospitals isn't that much different, except that private hospitals have much shorter wait times.
Public hospitals in Mexico are often crowded. Plus, if you are not able to speak Spanish, visiting a public hospital in Mexico can be a challenge. Although most Mexican doctors can speak English, not all hospital employees can.
Many of Mexico's modern hospitals can be found in Mexico City, Guadalajara, and Monterrey.
If you live outside of these three cities, it can be hard to find a hospital that can treat complicated cases.
Read more on Hospitals in Mexico: An Expat's Guide and The Complete Guide to Mexico's Healthcare System for Expats.
Upfront Payment
Most hospitals in Mexico require an upfront payment in the form of a deposit to make sure that you are able to pay for hospital expenses.
It is recommended to make an upfront payment using either a credit card or a health insurance card.
If you do not have a health insurance card with you, you should have at least $3,000 available on your credit card.
Calling for Ambulance
Call 911 for an emergency service. Or, you can call a private ambulance service directly.
Trekmedics.org has a long list of private ambulance services throughout Mexico.
When using an ambulance service, you should tell them directly which hospital you want to go.
Because of the system that requires an upfront payment in Mexican hospitals, it's a good idea to always have an insurance card with you so you can get attended to immediately.
Pharmacy
Unless you're buying restricted medications, e.g., strong painkillers or narcotic medications, you can buy medications in Mexican pharmacies without a prescription. You can even buy them online.
In fact, many U.S. citizens come to the Mexican border in order to buy inexpensive meds from Mexico's pharmacies.
However, you should buy from reputable pharmacies only to make sure that the medications you buy have passed quality standards.
Now, on to You
We hope that this article provides everything you need to know about health insurance in Mexico.
If you reached this point in the article, we trust that you'd be able to make a sound decision regarding which type of insurance to get.
Remember that it's important to always read the fine print and get advice from an insurance expert before buying any plan. Choosing health insurance is a complicated matter, and most policies are subject to change all the time.