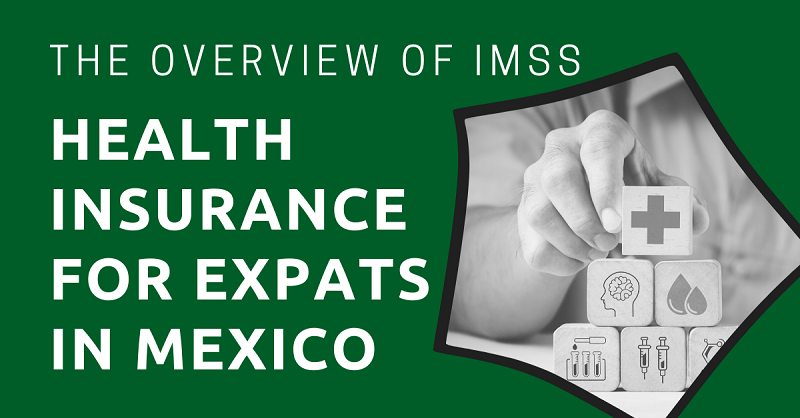 Moving to another country is a daunting enough experience. If you're an expat trying to understand the bureaucracy of healthcare, figuring out insurance can be just as frustrating, if not more so.
Knowing some key information about Mexican health insurance will make your move to Mexico easier and make you less frustrated about getting healthcare in the country. Here's an overview of everything you need to know about the IMSS program in Mexico, including costs, services, and quality of care.
This article will take approximately 20 minutes to read. Don't have the time right now? No worries. You can email the ad-free version of the article to yourself and read it later!
What is IMSS?
The Mexican Social Security Institute (IMSS) is a public healthcare program established in 1943 to address the health crisis in Mexico at the time. Because it is public healthcare, the program is funded by the federal government, employee tax payrolls, and individual contributions.
Services Provided
IMSS offers the following services and benefits:
Coverage for accidents and emergencies
Surgeries
Prescribed medicines
A portion of your salary if you're unable to work
No co-payments needed
However, these benefits are only available for people who are eligible for the program, and sometimes, locals receive priority over expats.
Who Can Qualify?
There are two groups of people who qualify for IMSS. The first are people who legally reside in Mexico and are formally employed. If you are formally employed in Mexico, you should be automatically enrolled in the program, as a small portion of your salary gets deducted to pay for it.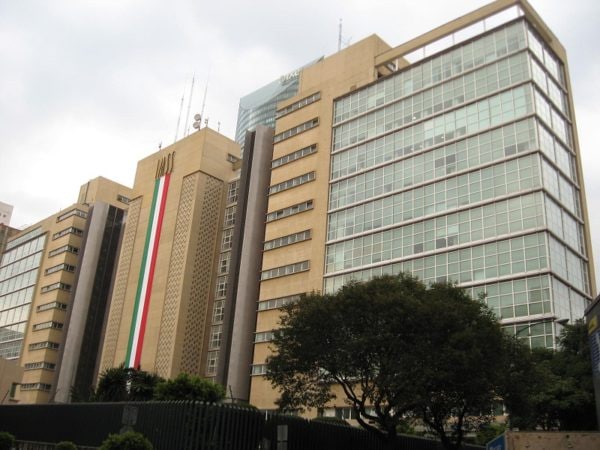 Your employer is legally required to enroll you in the IMSS even though you are an expat. This also applies to employees who have their own private medical insurance. Employers are legally required to enroll for IMSS on their employees' behalf.
The second group of people who are eligible are those who individually contribute to the program by paying an annual fee. These are individuals who are self-employed or foreigners who have legal residency status, formerly known as FM3/FM2. Visitors in Mexico do not qualify for the IMSS unless they have a legal resident permit.
How to Enroll
The enrollment procedure can be tedious, so it might help to ask a Spanish-speaking friend to accompany you when enrolling. That way, you avoid any communication issues due to language barriers.
There are two ways to enroll for the IMSS.
Employer Enrollment
If you are employed by a Mexican employer, it is your employer's responsibility to apply on your behalf. This means that they will have to complete all the paperwork, submit all the documents, and make the deductions from your salary for you.
This is the most stress-free way of enrolling; needless to say, you need to be employed first.
Voluntary Enrollment
If you are self-employed or if you are a foreigner with a legal residency status, then you will have to complete the application yourself. This is a popular option for retirees in Mexico. While IMSS might not be as convenient and comprehensive as private health insurance, it's much more affordable for retirees.
Again, it is very helpful to have a native Spanish-speaking friend or family member assist you in this process.
Enrollment Process
When enrolling for the IMSS, you must have your personal documents like birth certificate or marriage certificate notarized and translated into Spanish.
People who are applying by themselves, including expats, must follow these processes.
Step one: Apply online or at your local IMSS office
You can start the application online through the official website. While the website can be translated into English, a rudimentary understanding of Spanish will still be needed. You will also still be required to visit the local IMSS office in person to submit your papers.
The other method is to start the application in person at your local IMSS office. They will provide you with the application forms to fill out.
Step two: Make a payment
When you go to your local IMSS office, you will need to pay for the first year's premium. The receipt will have to be submitted with all your documents.
Step three: Submit all documents
You must bring all the necessary documents to the IMSS office. These include:
Valid official identification – can be a passport
Unique Population Registry Code (CURP – Clave Única de Registro de Población) – your Mexican social security number
Proof of payment of the anticipated annuity
Certified copy of applicant's birth certificate – must be notarized and translated into Spanish
Certified copy of your marriage certificate (if applicable) – must be notarized and translated into Spanish
Proof of address
IMSS application – you can submit this online, but print out a form and bring a copy when appearing in person at the IMSS office
Medical questionnaire provided by the IMSS
Two recent passport-size pictures
Cost of Enrollment
If your employer applied on your behalf, then the annual fees for IMSS enrollment will be deducted from your monthly salary in small installments, like taxes.
The actual amount you will pay depends on your age, but for one adult, the annual fee ranges from 8,200 to 19,700 pesos per year, which is roughly $450 to US$1,085 or 370 to 885 pounds. This amount is still roughly 25-30% cheaper than medical insurance in many first-world countries.
And in the United States, where healthcare is notoriously more expensive, the IMSS annual fees are as much as 85-95% cheaper than the national average of US$8,000. In fact, many people come to Mexico for medical treatment due to the low costs.
If you are paying for your own IMSS enrollment, your coverage will start on the first day of the following month after your initial payment. Check out how much IMSS insurance costs if you're paying for your enrollment, depending on your age:
| | |
| --- | --- |
| AGE RANGE (YEARS) | COST (IN PESOS) |
| 0-19 | 8,200 |
| 20-29 | 10,200 |
| 30-39 | 10,950 |
| 40–49 | 12,700 |
| 50-59 | 13,150 |
| 60-69 | 18,300 |
| 70-79 | 19,050 |
| ABOVE 80 YEARS | 19,700 |
You can see from the table above that the older the member, the higher the fees.
Preexisting Conditions
While the cost of IMSS is minimal, there is one downside to this public healthcare program: there are a number of preexisting conditions that are not covered, which can even prevent you from being eligible to enroll in the program.
Here are some of the preexisting conditions that may prevent you from enrolling into IMSS:
Congenital diseases
Malignant tumors
Chronic degenerative diseases like Parkinson's or Alzheimer's, and may include advanced degenerative cases of arthritis
Chronic renal failure
Addictions
Hoarding conditions
Mental illness
HIV
Keep in mind that should you develop any of the above conditions after your enrollment, you may still be covered if you've passed the waiting period, which can be up to two years for certain conditions.
However, there are certain preexisting conditions that will not prohibit you from enrolling but will instead be covered on deferment.
This means that you should expect long wait times for treatments. Alternatively, you can seek treatment through INSABI, which covers pre existing conditions like HIV. However, they may only cover a portion, sometimes only 50%.
Check out the IMSS website to know what conditions are excluded and what are on deferment and their waiting times.
Quality of Care
One of the deciding factors for choosing whether or not to enroll in IMSS comes down to the quality of care. Here, I will discuss what to expect when receiving care under the IMSS program.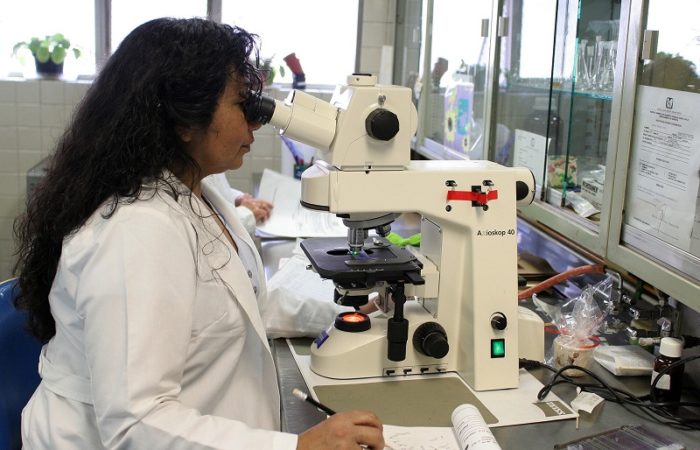 The quality of care varies for different clinics in different areas, as well as based on whether you're enrolled voluntarily or through your employer. Some people may have good experiences while others might have bad ones. It all depends on a number of factors that I will outline here.
Quality of Healthcare
The doctors in the IMSS program are well-trained and very capable. So this is not something you would need to worry about. Rather, it is external factors that could influence the quality of care that you would receive from the IMSS doctors.
For example, language barriers could hamper the quality of experience as well as the clinic's level of busyness. So if the clinic is very busy and the doctors are rushing to see all their patients, the level of quality might be affected.
In addition, with IMSS, you will be assigned a specific public clinic or hospital that you can visit. This can be hit-or-miss since the quality of healthcare facilities tend to be varied. In case you're assigned a hospital in the city center, it's likely guaranteed to have fully equipped medical facilities and competent staff.
Pharmacies
The pharmacies under IMSS are different from those across the world in that they have their own in-house doctors available for consultations. This is generally for simple consultations only, like blood pressure tests, stitches, and vaccines, at a minimal cost. This service will save you from having to stand in long lines and taking a trip to the doctor.
After your doctor at an IMSS clinic writes you a prescription, you will collect your prescribed medications at no additional cost. Some medications may not be available at a particular IMSS pharmacy, or they are not provided under IMSS, which means you'll have to pay for them yourself.
There is certainly no shortage of pharmacies in Mexico. What's great is that they tend to stay open pretty late at night, with some open till at least 10 pm or midnight.
English as a Language Barrier
For expats like you, the language barrier will heavily influence the quality of care you receive. While most medical practitioners in Mexico can speak English, they might not be fluent.
And in clinics in smaller towns, most doctors barely speak any English at all. And while the medical practitioners may speak some English, the administration staff in the clinics or hospitals may not, which can complicate matters if you need to sort out any issue.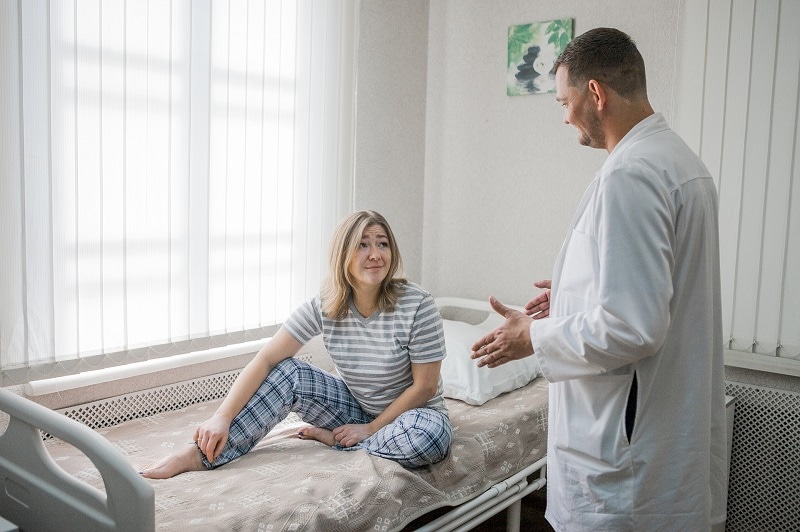 Doctors that barely speak English can also pose potential problems for you, as this can affect how you interact with them and how you receive your treatment. So ask someone who can speak Spanish to go with you to your appointments to help translate or look at buying private medical insurance. This way, you're more or less assured you won't encounter communication issues.
Shortages of Medical Equipment and Nurses
It is quite common for public clinics and hospitals on the IMSS program to have shortages of medical equipment and even nurses. This is because of the sheer volume of patients that need treatment as well as due to the program being publicly funded.
Mexico has a massive population, and the public infrastructure for healthcare hasn't caught up quite yet.
Simply put, the funds just aren't enough. There have been cases where a patient's family or friends have even had to bring supplies like bedding or cutlery to the hospital.
In most hospitals, there is a severe shortage of nurses, so loved ones are expected to tend to the patient. They will need to change the patient's bedding, bring their own food, and feed them.
They will basically need to do everything that a nurse would do. It is accepted nationwide that IMSS hospitals do not provide night nurses; it is the family's responsibility.
Another problem you might encounter through the IMSS system is ambulance shortages. There are just not enough public ambulances to carry out their duties. Often, if you call 911, you will find yourself in a situation where multiple private ambulances show up at your location, all fighting for your business. Because they are a private company, you will be expected to pay. Some might even ask you to make payment upfront before they take you to the hospital.
Many foreigners find this to be a big culture shock. However, private hospitals do offer full services like 24/7 nurses. But keep in mind that you will have to pay fees out of pocket if you don't have private medical insurance.
Waiting Times
When you are enrolled in the IMSS program, the one thing you must be prepared for is long waiting times. So if you're someone who likes things to go smoothly in an orderly manner, private medical insurance would be the best choice for you.
For example, when visiting a general practitioner for a check-up at an IMSS facility, you will be expected to use a drop-in schedule. In other words, you would arrive in the morning and wait your turn for the doctor to see you. People often begin to line up early in the morning, and sometimes, if the line is too long, you might be asked to come back the next day.
The average wait time is around 90 minutes.
Unfortunately, urgent care is not much faster. Some people may wait for up to an entire day, depending on the nature of the care needed. Obviously, if you are in need of urgent life-saving care, there won't be that long of a wait.
The average wait times for elective surgeries are around 12 to 15 weeks, and for diagnostic procedures, around 11 weeks. In some cases, people have waited months for their elective surgeries.
Surgeries that have a wait list of one year are:
Surgery for gynecological conditions, except malignant neoplasms of the uterus
Sinus and nose surgery
Tonsillectomy and adenoidectomy
Hernia surgery
The waiting period for orthopedic surgeries is up to a staggering two years.
Waiting times also vary depending on the location. In the bigger cities, wait times may be a bit shorter as there are more staff and resources, whereas wait times in the rural areas are typically longer.
Best Public Hospitals
In the event of an emergency, it is important to know which hospitals you can go to as an IMSS patient. Your first point of contact will be your GP and assigned clinic. When you are enrolled with IMSS, they will assign a GP and local clinic to you.
Your GP should be the one to refer you to a specialist if needed.
Documents to bring with you to the hospital:
Passport
CURP (Unique Population Registry Code)
Depending on what service you need, some hospitals may ask for co-payment upfront or the medical condition may not be covered at all. So always be prepared to make a payment.
Here are some of the best public hospitals under the IMSS system in Mexico.
Centro Médico Nacional Siglo XXI
Located in Cuauhtémoc in Mexico City, this publicly funded hospital has great reviews and is known for specializing in oncology, cardiology, and pediatrics. They have modern facilities with over 800 beds for patients, making this hospital the best IMSS hospital in Mexico.
IMSS Regional General Hospital No. 46
This hospital is located in Guadalajara and is considered one of the best hospitals in Mexico, alongside several other IMSS hospitals. The hospital has a team of highly qualified and experienced medical professionals dedicated to providing the best possible care to their patients.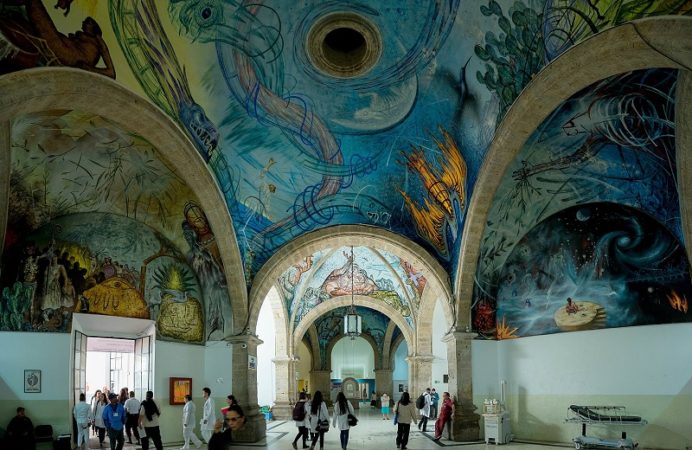 La Raza National Medical Center
Located in North Mexico City, this hospital boasts 740 beds and is a pioneer in multiple specializations like pancreas, heart, and kidney transplants. They also performed the first successful adrenal gland autotransplantation in Latin America for the treatment of Parkinson's.
This hospital is also internationally known for its bone marrow transplant center.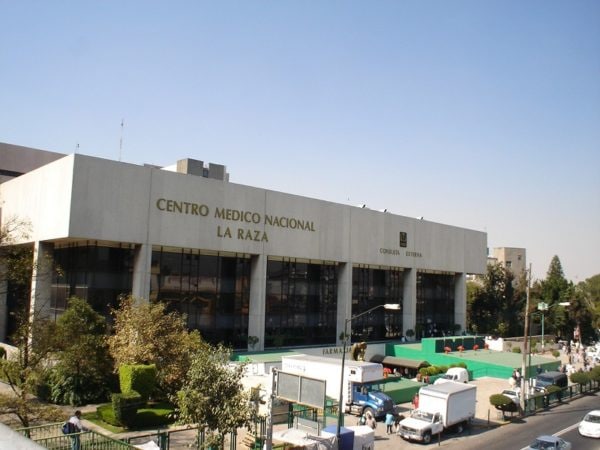 Vicente Guerrero Regional General Hospital (Guerrero)
Located in Acapulco, this general hospital has won multiple certificates for its excellent pediatric care. In fact, in 2004, they received recognition as a "Hospital Friend of the Child and the Mother". From 1999 to 2005, the hospital participated in the IMSS Quality Award Contest and won awards. According to online reviews, the level and quality of medical care found at this hospital is excellent.
These are just a few of the best-rated public hospitals. A handy tip is to join Facebook groups for expats in your area and look for hospital recommendations there. This will help you choose a hospital suited for your specific needs. Oftentimes, word of mouth is the best method of referral.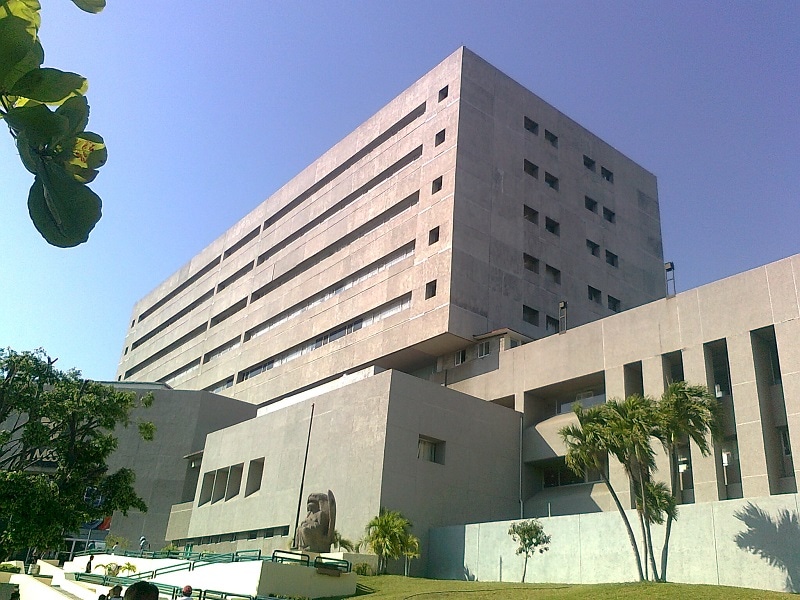 IMSS vs INSABI
While doing your research on medical insurance in Mexico, you may have come across the term INSABI.
Like IMSS, INSABI (Instituto de Salud para el Bienestar) is also a public healthcare system and is a favorite among expats. Established in 2020, the system provides medical insurance for people who are not covered by IMSS.
However, it's worth noting that INSABI is due to be replaced by the IMSS-Bienestar program. Implementation has already started in 2023.
Unlike IMSS, which is funded by the taxes of the Mexican people, INSABI is funded through private companies, government resources, and NPOs.
While INSABI may be an alternative to IMSS, there are a couple of differences between the two systems that may be a deal breaker.
Healthcare
IMSS
INSABI
Cost of Enrollment
1. Age-dependent
2. Starts from 6,200 pesos
No cost
Enrollment Criteria for Expats
1. Be employed
2. Have legal residency status
1. Be a permanent Mexican resident
2. Location of residence is an influencing factor; the poorer communities get preference over middle- and upper-class areas
Diseases covered
1. Accidents
2. Primary healthcare is completely covered
3. Emergencies
4. Medications
5. No co-payments needed
1. Accidents
2.Primary healthcare like GP or specialists; specialized care is not fully covered
3. Co-payments often needed
English services
Services available in English
No services in English
One of the biggest differences between the two programs is that if you are enrolled in IMSS and have to take off work due to illness, IMSS will pay you a percentage of your salary for up to 52 weeks. There are no benefits like this in the INSABI program, nor do they provide services in English, which is something most expats will need to keep in mind.
IMSS vs Private Healthcare
Most expats who live in Mexico or who are retired choose private medical insurance so that they have access to private hospitals and are guarenteed an English-speaking doctor. While private hospitals in Mexico are more expensive, the quality of care is better.
One key difference between hospitals on the IMSS system and private ones is that private hospitals have a better supply of medical equipment and nurses. In IMSS hospitals, there are nurse shortages, so it is up to the families of the patients to provide care and supplies like food, bedding, and clothing.
There is also a large difference in wait times between IMSS hospitals and private hospitals. While you may end up waiting up to two days to see a general practitioner on the IMSS system, in the private sector, you can make an appointment to see the doctor without waiting in lines all day.
Another major concern for expats living in Mexico is the availability of English-speaking healthcare practitioners. The private sector has more internationally trained doctors who are fluent in English as well as their administrative staff, so the entire process will go smoothly even if you don't speak Spanish. Due to all of these reasons, private hospitals tend to be more popular with expats.
Now, On To You
As an expat in Mexico, you have at least three choices when it comes health insurance to suit your needs and budget. IMSS, specifically, is a great option for English-speaking expats who don't mind waiting for treatment but want to spend less on doctor visits and medications.
But just know that with whichever option you choose, public or private, you will receive top-quality Mexican healthcare.
Read more: