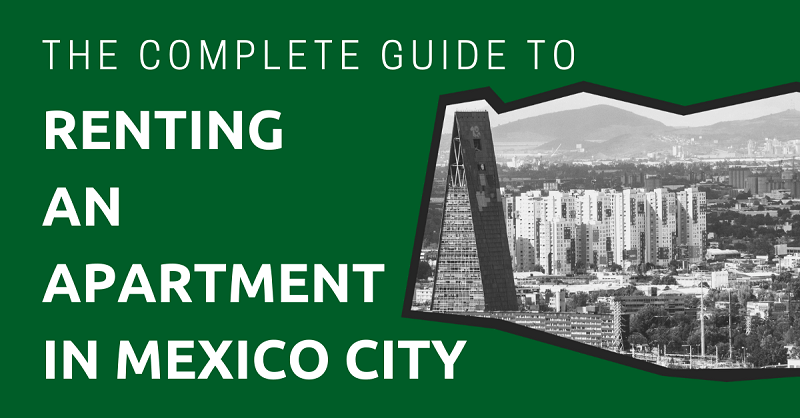 Mexico City is a vast city, and it is the most populated in North America. Moving here without first finding out as much as you can about the rental process is like trying to find your favorite box of cereal in the supermarket after being blindfolded at the entrance.
So, if you're planning on renting in Mexico City, then the information in this article will show you where to look, what to watch out for, and what to expect, because the renting process here is very unique.
But that shouldn't deter you from starting, so let's jump right in.
This article will take approximately 23 minutes to read. Don't have the time right now? No worries. You can email the ad-free version of the article to yourself and read it later!
What to Keep in Mind When Looking for a Rental in Mexico City
Before we get into the dos and don'ts of renting an apartment in Mexico City, let's take a look at what to consider when looking for a rental in Mexico's capital city.
Language Barriers
People speak many languages in Mexico City alongside the various local dialects. However, Spanish is the official language here and in the country of Mexico.
That said, you should learn the basics of Spanish to help you with everyday life.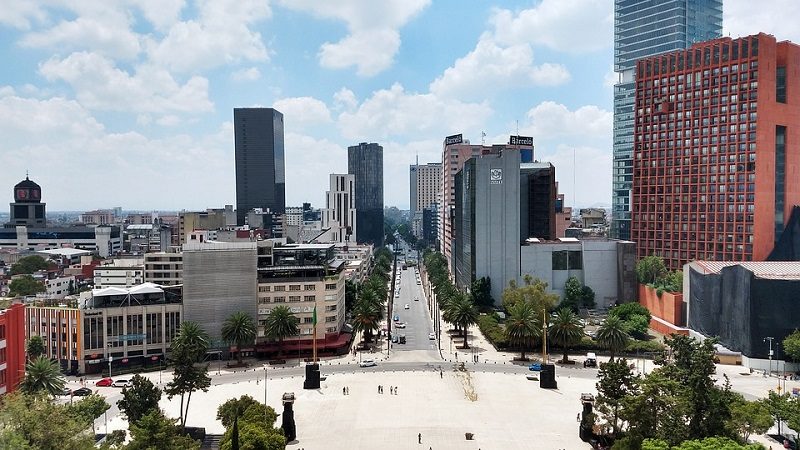 However, you'll still find a considerable number of people who can speak and understand English. In fact, most real estate agents and homeowners take it upon themselves to learn beginner level English for this reason.
Not all agents can speak fluent English though.
So, you should learn and understand Spanish to the degree that allows you to communicate with agents in the city.
Or better yet, you can bring a Spanish-speaking friend or local translator to help you find a suitable apartment for rent in Mexico City. However, hiring a translator may increase your expenses — but it's an excellent idea if you can afford it.
Related articles:
Acronyms and Meanings
When looking for a place to rent in Mexico City, you'll come across commonly-used acronyms. Agents and homeowners across the city use these acronyms in their rental listings, so they're good to know.
Therefore, knowing these acronyms goes a long way with your house or apartment hunt in Mexico City.
The most common acronyms are:
½ bath = toilet and sink only
a/c = air conditioned
avail = available
br = bedroom
bkyd = backyard
bsmt = basement
dup = duplex
dep = deposit
eff = efficiency unit, commonly referred to as a studio apartment
elec = electricity
elev = elevator
fmr = first month rent
landlord = the homeowner
lmr = last month rent
mo = monthly
pvt bath = private bathroom
tenant = the person renting the apartment
yd = yard
Climate
Mexico City boasts a tropical climate that spans two major seasons every year. The rainy season spans from June through October and the dry season generally runs between November and May.
Hence, the temperature in Mexico generally falls between 43 degrees Fahrenheit to 81 degrees Fahrenheit all through the year, with humidity that averages 70 percent per year.
The average temperature during winter is in the high fifties to low sixties, but it often increases a few degrees during summer into the high sixties
The climate along the mountainous areas of Mexico is usually colder, with freezing temperatures during the winter seasons. But the afternoons are warmer than the much colder conditions experienced in the night and early hours of winter days.
Traffic
Statistics show that Mexico City is among the most traffic-congested cities globally, so when driving around the capital, expect it to take an additional 66 percent of the estimated travel time your app is showing.
This is highly expected, though, considering more than 9 million people live and work in the city. That said, you should add that extra 66 percent travel time into your travel plans as you move around Mexico City.
When it comes to looking for a place to rent, you might want to consider searching online first, and only going to a place once you know that it suits your wants and needs.
If you think you're going to have to drive regularly in Mexico City, rent a place where the traffic isn't heavy all the time. Or you can rent a place that is near a Mexico City Metro station.
Nightlife
Mexico City enjoys one of the best nightlife scenes across North America. The city is always busy during the day, but at night it offers a lot of fun activities that you can indulge in.
However, this impressive nightlife comes at a cost that you may not find too appealing. Apartments in areas with a lot of nightlife are often more expensive. Moreover, the areas are noisy and the cost of living is high.
Therefore, as much as you wouldn't like to miss out on the nighttime activities in Mexico City, it would be much more pocket-friendly to find an apartment two or three streets away from these high-trafficked areas.
Religion and Culture
Mexico is one of the most culturally rich countries of the world. And although Mexico City has experienced a lot of significant developments, the cultural traits still remain.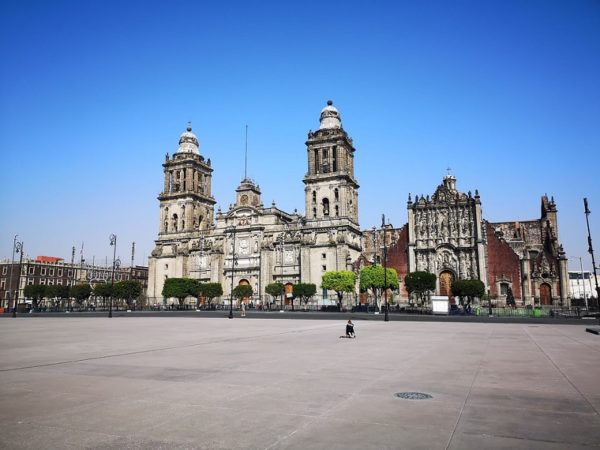 In fact, the city's rich cultural heritage has been attributed to the mixture of indigenous and Spanish traditions, along with its food, music, and other cultural elements.
Moreover, the beautiful scenery that graces the streets of Mexico City is a result of the old mixing with the new.
This means that you're bound to enjoy your stay in the city, but you may encounter some difficulties with some rigid agents and homeowners if you are unaware of the regular dos and don'ts.
This applies to religion as well, as it can affect your house hunt. For example, searching for an apartment on Sundays may prove to be futile, as many agents and homeowners are practicing Catholic Christians, and they will attend church on that day.
Location
Mexico City is in the heart of the country, and it boasts a lot of exciting places to visit.
However, renting and apartment in such areas may turn out to be very expensive, while market areas and places with clubs may be too noisy to settle in alone or with family.
Places like Roma, Condesa, and Polanco have been identified as the best neighborhoods across the capital because of their blend of excitement and relaxation.
Roma has a lot of co-working space and cozy cafes, making it a popular neighborhood for digital nomads. Many young business professionals prefer to stay in Condensa because it's a stylish area with many trendy apartments.
If you prefer to stay in a business and hi-end shopping area, you can check out Polanco. The area offers fine dining restaurants, shopping streets, business centers, and so on. But the price tag of this area is among the highest in Mexico City.
Types of Long-Term Rentals
There are several types of rental available in Mexico City, and they come in all sorts of styles and prices ranges. Let's look at the most popular.
Flats
Flats are independent units that are part of a larger building but are self-contained and often self-serving.
They often contain a private front door entrance, kitchen, and bathroom. Flats are generally the most affordable type of housing in Mexico City.
For this reason, they're good choices for smaller families who don't want to overstretch their budget while house hunting.
That said, flats are often mistaken for apartments, but while the names may seem interchangeable in some places, there are actual differences between the two.
Flats are self-contained abodes that contain several rooms within the building; apartments, however, can be a bit more luxurious and have multiple floors.
The different types of flats that you'll come across in Mexico City include:
Purpose-built flats: flats intended to be built as flats right from the start. You'll find several buildings like this along the streets of Mexico City.
Converted flats: old buildings separated to form individual flats.
Studio flats: a single room that is partially self-contained. These flats have everything except bathrooms, and sections of the room are partitioned by furniture or half walls.
Flats are one of the most common rentals in Mexico City, and you can find excellent furnished or unfurnished flats at affordable rates.
Prices for a one-bedroom apartment in Mexico City are about MXN12,288 per month, while a three-bedroom flat goes for about MXN24,257 per month.
Read more: An Expat's Guide to Finding Long-Term Rentals in Mexico
Luxury Apartments
Luxury apartments in Mexico City are built for comfort and convenience. Be wary though, as some agents in the city use the term "luxury apartment" to rent out regular apartments at higher prices.
That said, you'll be able to tell when you walk into an authentic luxury apartment. They often come with extra amenities like a doorman, a gym, a yoga studio, and pool — among others.
Although prices for luxury apartments may be a tad high, you're getting real value for your money. For instance, here are some features you generally get with luxury apartments in Mexico City.
garage
air conditioning
Jacuzzi
gym
pool
balcony
fireplace
wine cellar
sauna
tennis court
steam room
Considering these extra features, you now know why the price tags are higher than usual. Similarly, the more features present in an apartment, the more expensive they will be — but the more comfortable they will provide as well.
Typically, these apartments can cost between MXN39,000 to MXN55,000 per month.
Finding Apartments for Rent in Mexico City
Searching for an apartment anywhere in the world isn't always easy, especially when trying to find one that suits your taste and style. Finding an apartment in Mexico City could be just as challenging.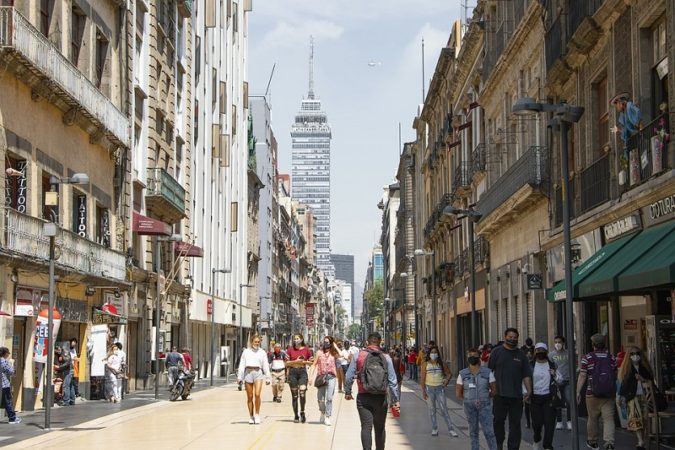 The fact is, you'll face some competition from others for quality apartments. And if you don't know how to apartment hunt in Mexico City, you'll end up having to settle for a lot less than you planned for.
Let's look at some of the steps involved in finding an apartment for rent in Mexico City. Here are four tips to help speed up your search.
Begin your search as early as possible and you'll increase your chances of finding a suitable apartment. Start searching for an apartment at least two months before you move here.
Make your search easier by employing real estate agents or using real estate websites.
Avoid falling for online scams and fake agents. Online scams are becoming rampant today, and you could fall victim if you're not too careful. However, you can avoid these scams by making sure your agent is well known and has positive reviews.
Post what you're looking for on social media platforms. You can use Facebook real estate groups that focus on Mexico City to help, such as: Mexico City Housing, Rooms, Apartments, Sublets, Baja Norte Rentals, Mexico City Digital Nomads, and Mexico Area Property Rentals and Sales
Before kicking off your house hunt, you'll have to select a search method since it is almost impossible to find an apartment in Mexico City directly from a homeowner.
So, here are two of the most popular methods for finding a place to rent in Mexico's capital city.
Real Estate Agents
Real estate agents in Mexico City work similarly to real estate brokers and realtors elsewhere in the world.
Employing the services of a real estate agent when looking for an apartment in Mexico City can prove to be very beneficial, as they don't only help you find an apartment, they can also negotiate rental prices on your behalf.
Moreover, although in some cases real estate agents may charge fees, those fees are often worth it. With that, here are the pros and cons of using a real estate agent during your house hunt.
Pros
You don't have to pay a real estate agent. Contrary to the opinion that real estate agents are expressive, they are free for you most of the time, as homeowners often pay their finder's fee.
Real estate agents help you negotiate. Therefore, it doesn't matter if you're an excellent or lousy negotiator because your real estate agent will handle it for you.
They have access to properties. Real agents often have keys to buildings and apartments that you want to rent.
Experience. Unless your real estate agent is a first-timer, he or she is bound to know many things about Mexico City's rental market and the worst and best places to rent. That experience will only benefit you.
Cons
An agent functions as a middle man between you and the homeowner. Therefore, you depend on the agent for information from the owner. This means that you are automatically left out of any information that the agent does not pass to you.
Trust issues: if your agent is not transparent enough, trust issues may start to develop between you and the agent.
An agent may already be representing other people before your approach. This automatically means that your demand for an apartment will not be the priority, and it will not be handled as such.
If you are having trouble finding a real estate agent to assist in your search for an apartment, you can check listings of real estate agents in Mexico City on houzz.com and angloinfo.com.
Real Estate Websites
Real estate websites are sometimes considered an upgrade to real estate agents, but the truth is that they're each unique in their own ways — and they both function effectively.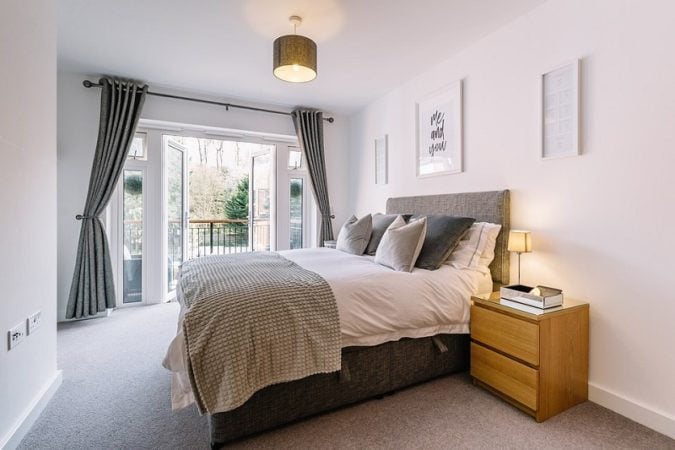 However, real estate websites give potential clients the chance to negotiate with owners online. During your apartment hunt in Mexico City, you can take advantage of this opportunity.
Most properties listed on various real estate websites were put there by the property owners themselves. So, if you eventually find a place that interests you, you can contact the owner directly on that website without needing a middle person.
However, never pay a deposit on a place until you first look at it in person. This way, you can inspect the apartment and know what you're paying for.
Here are six real estate websites that you can use during your apartment search in Mexico City:
Pros
Using real estate websites is less stressful because you can do it from the comfort of your current home or local coffee shop.
Real estate websites are faster because they show you more in less time.
Apartment listings on real estate websites often involve details about the apartment, including the location, design, features, and images from all angles.
Real estate websites give you valuable information about the area you wish to move into in Mexico City.
Cons
The photos and description of the apartments tend to be overly positive.
Key information about the property is sometimes left off of real estate websites.
Some photos are digitally altered to make the apartment look better than it is in person.
Important Legal Issues
Understanding the processes involved in renting an apartment in Mexico City will make renting easier for you and ensure you remain within your legal rights.
Leases
In Mexico City, leases must contain your full name(s) and the names of the homeowner as well. The apartment's location, description, and usage terms should also be written in the contract. Then, the duration of the lease should follow.
Although homeowners or their representatives write leases, it can be prepared by anyone — but it is subject to agreement and confirmation by all parties.
Moreover, it's not compulsory for a lawyer to be present for a lease to be made, but the presence of a lawyer can provide legal backing and will ensure the lease is well drafted.
It is also vital that the lease be written in a language that both parties understand. And if both parties do not share a common language, it's within their rights to bring interpreters along.
Rental Periods
A full rental period runs for 12 months in Mexico City. But leases can be made for multiple years, depending on the agreement in place between the tenant and the homeowner.
You can renew your lease using the same terms and agreement after the previous lease expires on the occasion that a new lease is not needed by either party.
However, a minimum of 30 days' notice must be provided, during which the receiving party is allowed to go through the proposed terms and consider their options.
The lease can be terminated if the two parties involved agree, depending on the clause present in the lease. But each party can decide against renewing the lease when it ends.
Deposits
When you sign a lease, you usually have to leave a deposit fund as well. The deposit is a one-month payment. It is usually paid together with your first month's rent.
You are advised to investigate the apartment for damages before making any deposits. However, you can still report any damages you find afterward, but it must be within 30 days of signing the lease.
And if you have concrete evidence to back your claim, you are entitled to get a full refund of the deposit you paid to the homeowner within 30 days of confirmation too.
Any party that goes against the terms and conditions agreed in the lease can be sued and punished according to the agreed principles.
You are also advised to collect a receipt after payment, along with a copy of the lease for future reference.
Each party also has certain primary obligations to the other, and they are expected to work by these obligations in order not to breach the lease.
As a tenant, you are expected to:
Take good care of the property and ensure proper maintenance.
Pay your rent within the time frame and under the conditions of the lease.
Pay up any balances owed within 30 days of the designated date of payment.
Notify the homeowner before making any alterations to the property.
Similarly, the homeowner has specific roles to play to ensure that the tenant is comfortable and that the lease is preserved.
The homeowner is expected to:
Make sure the property is well equipped and up to standard.
Take charge of major repairs and pay for property improvements.
Assume responsibility for hidden defects in the property.
Payback any balance owed to the tenant within the speculated period of repayment.
Related Expenses
The expenses involved in renting an apartment often don't with rent. It extends to certain utilities as well.
Although some apartments such as luxury apartments already have these expenses included in the rent, your apartment may demand that you sort and settle these bills yourself, depending on the initial agreement with the homeowner.
Here are the utilities you'll most likely pay in Mexico City:
electricity
water
internet
gas
telephone
These are basic utilities, and they can cost up to an estimated total of MXN2,000 per month. However, you can ask the homeowner to include these utilities in your rent, and it will often be less expensive this way. 
Read more: Cost of Living in Mexico: How Much You Really Need Per Month
Short-Term Rentals in Mexico City
Your intentions for moving to Mexico City may not involve a long-term stay or a permanent one at that, so let's take a look at some short-term apartment options available in Mexico City.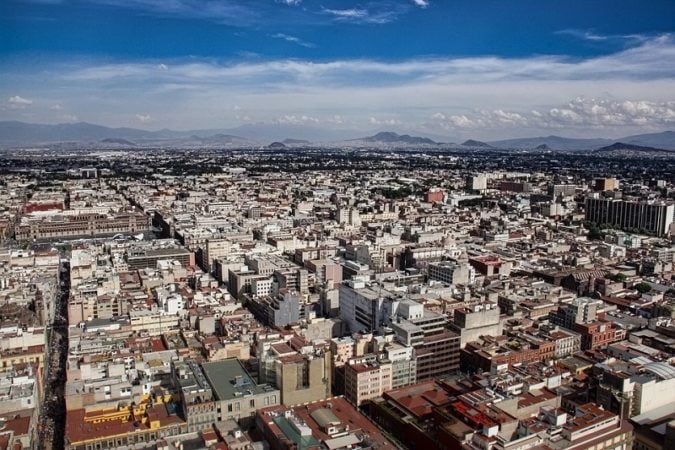 Short-term rentals typically last less than six months per lease. And although there are no specific rules that determine the exact period of short-term rentals, this option is often measured by weeks and months, depending on the agreement in place with the homeowner.
People that pick this option are mostly after the flexibility it offers, and a short-term rental is your best bet if you desire these features.
Similarly, a short-term rental may be the most appropriate if you're uncertain of how long your stay in Mexico City will last.
Types of Short-Term Rentals
Options that offer variety are always very enticing, and short-term rentals are no different. There are three main types of short-term rentals offered in Mexico City.
Vacation Apartments
This type of rental often includes beach houses, chalets, condo-hotels, and cabins situated in leisure and seasonal locations.
The reason they call these places "homes" is because they include facilities like a kitchen, separate living areas, and laundry rooms.
Urban Rentals
This is a typical apartment with a short-term rental option. While some homeowners do set aside an entire building for short-term rentals, others only offer flexible terms that can accommodate a short-term lease.
Nevertheless, you can enjoy your visit to Mexico City while staying in these short-term rental apartments.
Shared Apartments
This is a residential short-term rental option that usually involves you staying in an extra space in an apartment while the real residents of the house are still present in the apartment.
It is just as the name implies, and the apartment is often located in residential areas.
Advantages of Short-Term Rentals
Short-term rentals can be just the perfect apartment option for you if your stay in Mexico City is not likely to be for an extended period.
You can also use this option if you do not wish to dwell in one location throughout your stay in the capital city.
That said, here are the most significant benefits of renting short-term apartments.
They are great for vacation rentals as they offer you just the amount of time you need for your stay.
The flexible nature of short-term rentals allows for an amendment in the contract at any time, as long as both parties involved agree.
Most short-term rentals are already fully furnished and do not require much modification before you move in. It also means that you can move in and out quickly, within short notice. This mean you can move in immediately without having to ship your belongings to Mexico.
Since you are only paying for a specific period and can renew the contract afterward, you don't have to bear the burden of heavy payments at once.
Disadvantages of Short-Term Rentals
Short-term rentals are not always as rosy as the advantages above suggest, and there are some setbacks that you must consider before opting for a short-term rental in Mexico City. They are as follows.
Short-term rentals may seem cheaper because of the little amount of money you have to pay each month. But when you compare them to long-term rentals, you'll see they're much more expensive.
The homeowner can alter certain agreements at any time, including the rental price.
Short-term rental leases can also be terminated at any time and with very short notice.
Finding Short-Term Rentals
The methods involved in finding a short-term rental in Mexico City are not very different from those of finding a long-term rental.
You can use agents as well as websites, but it's important to note that not all real estate websites have short-term rental options.
Anyplace and Airbnb are two websites you can use to find short-term rentals in Mexico City.
Now, on to You
Mexico City is a big city with lots of opportunities and plenty of places to explore. And the sooner you settle in, the sooner you can start to enjoy your stay in the capital city.
However, your ability to settle in quickly largely depends on your ability to find a suitable apartment. With that said, we hope this article made the process much more easier for you.
Read more: