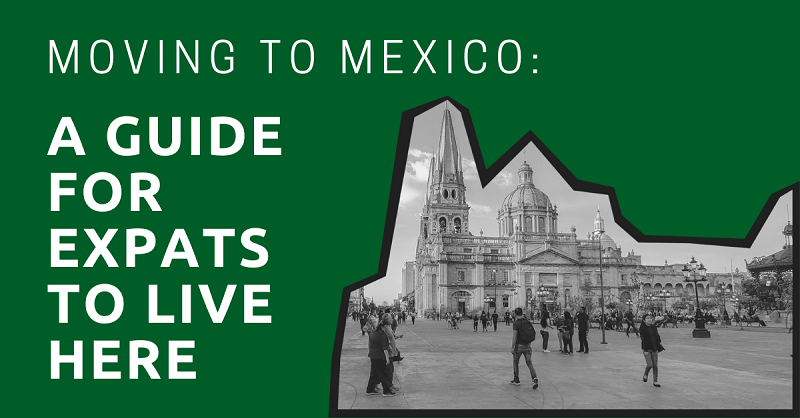 If you want to move to Mexico, there are some basics you need to know before landing in the country.
This article, then, will guide you through all the essential information you need to know, from finding a place to live to finding a job to securing the right visa — plus everything in between.
Before we jump into the pressing details, let's answer one of the most asked questions about Mexico.
This article will take approximately 31 minutes to read. Don't have the time right now? No worries. You can email the ad-free version of the article to yourself and read it later!
Is it Safe to Live in Mexico?
Mexico is the third-largest country in Latin America and home to more than 127 million people. Mexico is also a polarized country, mixed with very wealthy and very poor people.
Also, there are areas that are safe to live and areas that aren't that safe. The United States Travel Advisory website has a good breakdown on which areas are safe to live in and which are not.
That said, areas popular with expats are safe to live in.
However, regardless of the area you choose, you should take several precautions in your daily routine to remain safe. These are the primary "keep yourself safe" recommendations you'll hear from locals and other expats living in Mexico.
1. Make friends with your neighbors and listen to their recommendations.
2. Stay aware of what is happening around your neighborhood.
3. Do not walk alone at night in unfamiliar neighborhoods.
So, despite what the news constantly tells us, Mexico is a safe place to live.
Visas
There are two visas that allow you to live in Mexico long-term.
temporary resident visa
permanent resident visa
Let's look at each one more closely.
Temporary Resident Visa
This kind of visa is for people who are interested in living in Mexico for longer than 180 days but less than four years for any of the following reasons:
to study
to work
to perform scientific research in jurisdictional waters
to join family (you must prove a familial bond with a Mexican citizen, temporary resident visa holder, or temporary student resident visa holder)
to invest in real estate in Mexican territory
to invest in general
The temporary visa is renewable and allows you to live in Mexico for one to two years.
A student visa is for anyone who needs to study in Mexico for more than 180 days, including exchange programs.
To qualify, you'll need to prove economic solvency and hold an acceptance letter from an academic institution.
A working visa is the most common temporary resident visa in Mexico. To get a work visa, you need to get an offer of employment from your Mexican employer.
After this, the steps to get a work visa are as follows:
1. The employer must issue a letter to you, the employee. This job offer will have to include the details of the position: activities, salary, and length of the contract.
2. Submit an application for a work permit to the National Migration Institute (INM). You can do it online.
3. The employer should also provide a proof of registry, which certifies that the employer is allowed by the Mexican authorities to hire foreigners.
Once a decision has been made by the INM, you can submit your other documents, such as your passport and your academic certificates.
The process to apply for other types of temporary resident visas is generally the same. You can do it from your home country at the Mexican consular or embassy, or in Mexico.
Mexico also has a visa for digital nomads, listed under the temporary resident visa. The main requirement is a proof of income of over USD1,036 for six months. However, with this visa, you are not allowed with work in Mexico, and your income needs to come from abroad.
Permanent Resident Visa
If you want to live in Mexico indefinitely, you can apply for a permanent resident visa. This is also the next step for temporary resident visa holders to extend their stay in Mexico.
You are a candidate to apply for a permanent resident visa if any of the following situations applies to you:
You lived in Mexico for at least four consecutive years under a temporary resident visa.
You are retired or collect a pension.
You have a family bound relationship with a Mexican citizen or a permanent resident visa holder. This includes a spouse, common-law, minor kids, step kids, or parents.
Once having a permanent resident visa you can work without a Mexican work visa.
Read more
Where to Live in Mexico?
Mexico is a vast country with a variety of ecosystems and industries. Mexicans migrate from one state to another, searching for job opportunities that best fit their professional skills.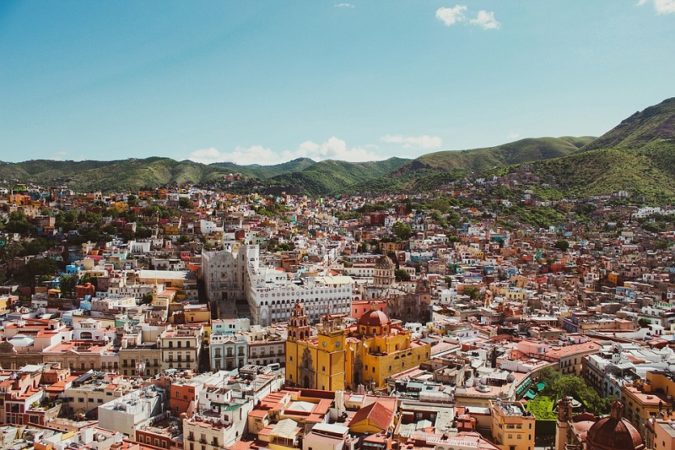 With that said, if you're looking to work in Mexico, you might want to do the same.
For example, if you work in the tourism industry, you can live in Quintana Roo, where Cancun and Playa del Carmen are.
If you're more interested in the automotive industry, you should consider Puebla, Guadalajara, Zacatecas, and the country's northern states, home to the major automotive manufacturers in Mexico.
As I mentioned before, Mexico is a polarized country, not only in economies and lifestyle but also infrastructure. In this case, you also have to decide if you want to live in a metropolis or a village.
Some expats prefer villages to big cities.
In the past, it was tricky for expats to relocate to small towns. Nowadays, some villages have local communities of expats that have decided to stay in Mexico and live a chill and hippie lifestyle.
Here are some of them:
Tepoztlán, Morelos
Mazunte, Oaxaca
San Cristobal de las Casas, Chiapas
Puerto Progreso, Yucatán
Cholula, Puebla
Moreover, most big cities in Mexico have a balance between village and metropolis lifestyles.
One advantage to living in a city is that you'll find a more open-minded and diverse population. This means that it could be easier for you to make friends with other expats.
Also, it will be easier to find people who can understand English — or your native language.
If you're looking forward to living in a big city, you should consider the following growing cities.
Mexico City
Guadalajara, Jalisco
Monterrey, Nuevo Leon
Tijuana, Baja California
Please note that Mexico is a broad and diverse country. Even though Spanish is the official language, some people in rural communities may speak a native language.
Mexico is divided by northern, central, and southern states. Keep in mind that each region has a different lifestyle based on the weather and its closeness to the ocean.
You can expect different diets and traditions from one zone to another as well. You can also expect people from the northern states to eat steak every weekend, while in the south, people may eat fish every day.
Cost of Living
Mexico's cost of living is very affordable.
As I mentioned before, Mexico is a polarized country. Therefore, there are many options for housing, depending on the amenities and zone you choose.
Your expenses could be anywhere from USD1,000 to USD1,500 per month if you're single with no kids. If you're a couple, USD1,500 to USD2,000 per month would be perfect for a comfortable lifestyle anywhere in Mexico. This budget will cover housing, utilities, food, and recreational expenses.
If you're thinking on relocating to Mexico with your kids, add 35 percent for each child to the budgets above.
Housing
Before signing a lease, assure which utilities are included in the rent. For example, gas, electric, and water.
For a single room in a shared house expect to pay USD60 to USD100 for rent with all utilities, including wifi and laundry.
Dryers are not often found in a typical Mexican house. Because of the warm weather, people hang their laundry in the sun to dry. You can also drop your clothes off at a laundry service or do it yourself at a laundromat.
Moreover, for one- or two-bedroom apartments you might pay between USD200 to USD360 per month. However, you may be responsible for paying the gas, electric, water, and wifi.
If you need more space, a three- or more bedroom two-level house can be found for USD500 and up per month. Depending on your needs, you can also rent a house in a complex, which might be more expensive because of the services and amenities such as surveillance and private yards.
Read more:
Water
The tap water in Mexico is not safe for drinking, so you're better off buying drinking water. For this, you have two options:
You can sign up for a water delivery service. The company will come to your house once or twice a week and take your empty water jugs and leave you with filled ones. This costs between USD2 and USD3 per jug.
You bring your jug to a local purifier and refill it with drinkable water. This is about 30 percent cheaper than the option listed above.
Moving to Mexico
Mexico has more than 30 international airports, but the main airports are AICM in Mexico City and CUN in Cancun.
There are plenty of direct flights to Mexico from European countries, mainly from Spain, but also from France, Germany, and the U.K.
If you're coming from a South American country, the flight route to get to Mexico may include a stopover in Colombia or Panama.
Another common route to arrive in Mexico is through a flight operated by American Airlines. This tends to be cheaper, although passing through the U.S. may require you to get a transit visa.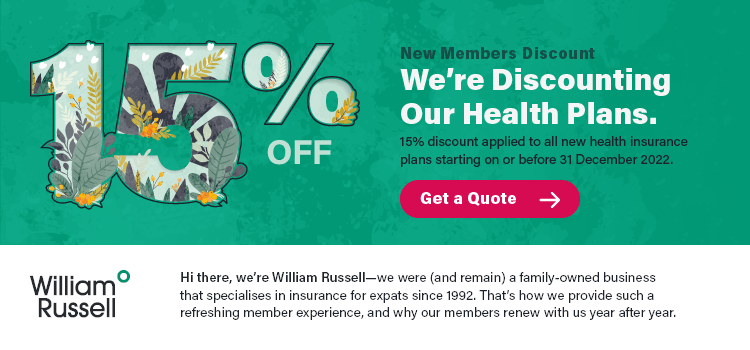 Advertisement
Wherever you're coming from, you can book a flight to Mexico from Expedia.
Before arriving in the country, however, make sure you have your documentation in order. That said, here's the migratory form you must fill out.
Depending on where you're going to live, you may have to take a domestic flight or a bus to get to your new home in Mexico.
Both international airports — CDMX and Cancun — offer affordable domestic flights and buses that will get you to your final destination. Volaris and Viva Aerobus are two airlines that provide low-cost domestic flights.
It's also easy to ship your household goods to Mexico. Read our shipping to Mexico article for more information.
Which Documents Should You Bring to Mexico When Moving There?
Administrative affairs in Mexico are quite complex and strict when it comes to the documents you need. Knowing this, you should bring with you all original documents, not just a copy.
Additionally, all the official documents you submit for any visa application must be legalized by the Mexican embassy or via an Apostille.
Besides your passport, you may also need other official documents for future procedures. Assuming that you want to apply for a permanent residence and a work visa, study in Mexico, or get a driver's license, you may need the following:
birth certificate
diplomas and certificates
acceptance letter from an academic institution
work contract
proof of income
proof of financial solvency
driver's license
property deed
You should always bring the originals with you plus a photocopy. Again: the Mexican administration can be very square-minded and strict.
As for travel vaccines, here's a list of vaccines that locals and foreigners should have when in Mexico.
Check if you're missing one of these vaccines before traveling: Hepatitis A, Hepatitis B, Malaria, Typhoid, Dengue, and Zika.
Should I Learn Spanish before Arriving in Mexico?
The short answer is yes. Speaking Spanish is fundamental to having a social life in Mexico.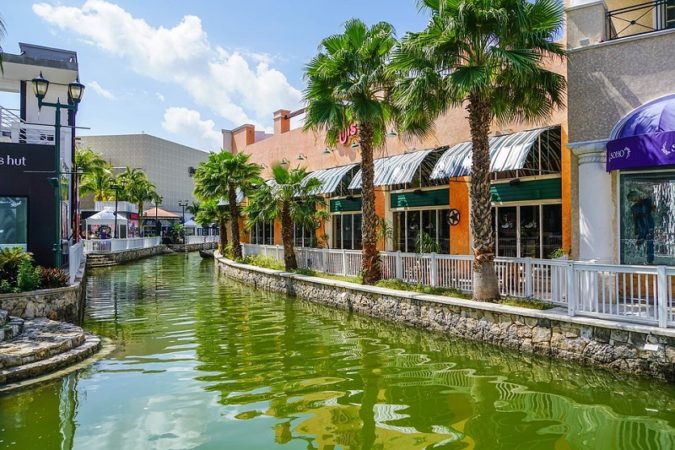 Learning English is a well-encouraged skill in Mexico. However, not may people will feel confident conversing in English. Most people who speak English as a foreign language are young, around 30 years old, on average.
Some people in villages may not speak Spanish as a first language. In Mexico, there are 68 indigenous languages. This is the main reason why I highly suggest you settle down in a big city.
Learning Spanish once you move to Mexico is easy. Your Mexican friends will support and encourage you to learn Spanish. Mexicans are very proud of their culture and are usually willing to share it with you.
You can also learn Spanish online from your home country.
Read more:
Where to Look for a Home?
Nowadays, it's easy to find a home in Mexico online. If you have Facebook, enter the following (no quotes) into the search bar:
"casas o departamentos en renta + your preferred location"
There are a few points you should know to avoid scams.
Never give money as a deposit before visiting the place.
Signing a lease is highly recommended. This way, you know your rights as a tenant.
If you don't have Facebook, here are a few websites that you can look on:
Also, if you're already in Mexico you can walk around your hotel or Airbnb and see if there are any houses for rent. Signs that say SE RENTA followed by a phone number are what you're looking for.
You can also try out your Spanish and ask locals if they know any houses, apartments, or rooms that are for rent.
When renting out an entire apartment or house, you'll have to sign a lease for an agreed length and have a Mexican co-signer, or aval.
If the property is damaged while you rent it, and you don't or can't pay for repairs, the aval will be responsible.
If you don't have a Mexican relative or close friend to ask for this favor, the landlord may ask you to leave twice the amount of the deposit cost.
Every owner and agency has its own procedures and rules on how this is managed.
Finding Work
As previously mentioned, there are zones in Mexico that focus on one industry or another. You can check each area's leading industry sector to decide on where to live if you also want to work in Mexico.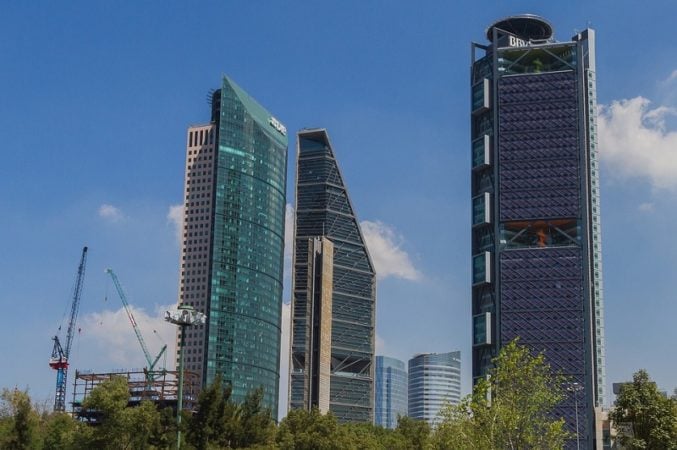 According to law, a Mexican company should be made up of at least 90 percent Mexicans and 10 percent foreigners.
However, if a company can't find a Mexican who meets the requirements that the position demands, they'll be able to look for foreign candidates who have the required credentials.
To be eligible for a work permit, you have two options:
enter Mexico with a job offer
once in Mexico, get a work permit
In order to apply for a work permit, you need to have a job offer from a Mexican company that is up to date with its tax obligations.
The employer must complete the work visa process and Foreigner's Employer Certificate, which should be presented to the INM with a letter of employment that describes the work activities and salary.
A common job for expats is a language teacher. Schools often hire native speakers to teach at language centers, private schools, and universities.
Some schools and universities have classes imparted in English. Here you will not be asked to teach the verb to be but a specialized subject like biology, business, or math.
Other popular industries for expats are tourism, hospitality, and telecommunications, where foreign languages are a great asset.
Mexico has branches of multiple multinational companies that may need native foreign speakers to communicate with international partners. Some companies include: Volkswagen, Finsa, Pepsico, Whirlpool, and Huawei.
Speaking Spanish might increase your chances of finding a job in Mexico, regardless if you're going to be an English teacher or not, especially for communicating with colleagues and supervisors.
Mexican culture takes the first impression seriously. If you successfully get a face-to-face interview, dress professionally.
Here is a list of platforms where you can find job offers:
Include a phone number on your resume, and if you have WhatsApp, let your potential employers know they can reach you there.
If you're already in Mexico, let the company know and include a local phone number. In other cases, you can buy an online phone number — Skype has good deals.
You can absolutely work as a freelancer and digital nomad through several online platforms too. Note that all residents in Mexico must pay income taxes regardless of their nationality. Look for professional information, as sometimes a tax credit may apply to avoid a double taxation if you're paying foreign taxes.
Read more:
Opening a Bank Account
It is possible to open a bank account as an expat in Mexico. There is a wide variety of national and international banks to choose from.
However, when choosing a bank, think about how compatible it is with the bank in your home country.
Here is a list of the most popular banks in Mexico:
Opening a bank account in Mexico is easy, and it wouldn't take long. But as a foreigner, you may not be able to open an account online.
Some banks may charge a fee for account management or require a minimum transaction number each month.
Here are the basic requirements and documents for opening a bank account in Mexico:
live in Mexico
have a valid Mexican cellphone number
bring an official ID, such as your passport
hold a residency card or a Multiple Immigration Form (FMM)
bring a utility bill dated within the last three months (this could be a receipt from the electric, water, or phone company)
Also, if you open a bank account in Mexico to receive your weekly or monthly salary, ask the bank for a payroll account, called cuenta de nómina in Spanish.
Apart from the requirements and documents above, you may also bring with you a signed letter or contract from the company you work for.
If you take a few days to open a bank account upon your arrival in Mexico, you can get money from an ATM.
The banks listed above may allow you to get pesos from your foreign account. However, transaction fees may apply from your foreign bank and the ATM.
Read more: How To Open a Bank Account in Mexico
Taxes
The tax information you need to know depends on your specific situation, but here's what you should know as an expat in Mexico.
In Mexico, everybody pays taxes for almost any goods and services. On your receipt, you'll see a value-added tax (IVA).
The percentage of IVA will vary according to the Mexican state you're in, but it goes from 11 percent to 16 percent.
The price you see on the goods at the supermarket and shops is the final sale price — it already includes the applicable taxes.
As for personal taxes, you report your income to the Servicio de Administración Tributario (SAT). This is the government body in charge of collecting federal taxes.
Depending on your total earnings per year, you'll pay a tax rate anywhere from 0 percent to 30 percent.
MXN0 – MXN125,900 pesos — exempt
Up to MXN1,000,000 pesos – 15 percent
MXN1,000,000 and above pesos – 30 percent
In Mexico, all residents pay taxes from any worldwide income regardless of their nationality. But if you paid foreign taxes on a foreign source of income, you will receive a tax credit.
The same goes any for any income earned abroad in order to eliminate double taxation.
Note that the SAT could classify you as a resident if you spend less than 183 days in Mexico. SAT also believes Mexico is your "center of vital interests," so you'll have taxation obligations.
The same also holds true if over 50 percent of your total income is made from Mexican sources.
Mexico is divided into states and municipalities that have their own tax regulations. That said, taxes tend to differ in each area, so you may want to hire an accountant.
Read more: Mexico Income Tax for US Expats: Do You Need to Pay?
Education
Mexico provides free basic education from kindergarten to high school.
If you're a parent, you can sign your kids into a public school. Just visit the website of the school for enrollment procedures.
Secretaría de Educación Pública (SEP) is the institution that handles public education in Mexico, from kindergarten up to high school.
Some public universities are also aligned with SEP's calendar and guidelines.
Private schools are widespread in Mexico. You can find a school that fits your budget. Villages, though, may not have the same options as big cities.
You might pay anywhere from USD130 to USD500 per month, per child, for primary education.
Every state in Mexico has its own public university too. You can find one on this list of the best public universities.
All universities have specific requirements, but be ready to present your documents, as you may need them.
Lastly, tuition fees for foreigners could be up to 60 percent more expensive than for locals.
Healthcare
Healthcare in Mexico is of good quality and affordable. There are hospitals and dental clinics available throughout the country.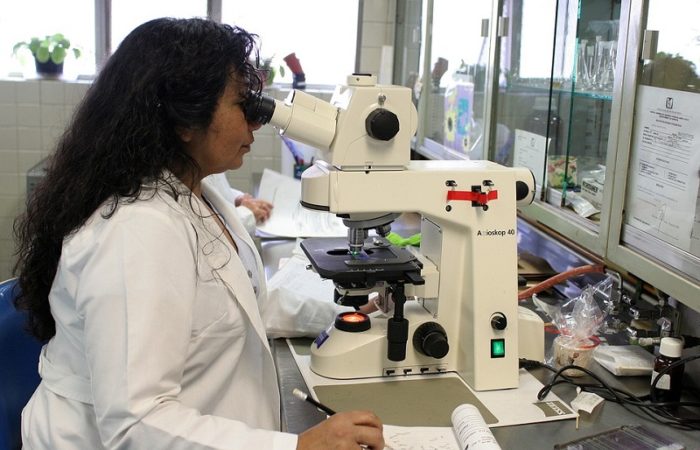 Employers must provide employees with an affiliation to the social insurance service. Your employer may guide you through this process.
You will be asked to provide your documents and pick a dedicated health clinic to get your Número de Seguro Social (NSS).
The documents you will need are:
valid passport
current migration document
birth certificate apostle, translated into Spanish
This medical service offers primary health care and affordable surgery that you may need to improve the quality of your life.
It will also cover your parents, your spouse, and kids if they live in Mexico. Consult this website for more details.
However, if you're not planning to have a job in Mexico because you will be self-employed, study, or retire, there are several options for you.
Regardless of having NSS, many Mexicans and expats get private health insurance because of the shorter wait times and quality service.
Private health insurance also offers a diverse choice of healthcare providers.
Although, prices will depend on the service, urgency, and specialty of the clinic and the doctor.
Read more:
Pharmacy Medical Services
Some pharmacies in Mexico offer medical appointments and simple checkups. I recommend this service for non-urgent injuries. For example, an upset stomach or headache.
A consultation at these pharmacies ranges from USD3 to USD8.
These pharmacies also offer medical certificates. Plus, you can have a quick and affordable blood pressure and glucose test done there.
Pharmacy chains that may offer this service are:
Specialized Clinic and Doctors
You can visit doctors who have their consulting offices or who belong to a specialized clinic.
The cost of this consultation depends on the doctor's experience and expertise. However, prices vary according to the location of a private doctor's office or hospital.
A consultation with a specialized doctor can go from USD45 to USD80. This cost also applies to dentists, nutritionists, and psychologists.
However, you can only get antibiotics if you show a prescription. If you need specific medication, you may have to ask your doctor for the active ingredients and the details of your illness so a Mexican doctor can evaluate your situation and proceed with your treatment.
Language
Before you arrive in Mexico, make sure you know the basics of Spanish. Mexico has an expansive territory where every region has its own accent and slang.
Understanding the basics of standard Spanish will make your relocation process easier as an expat in Mexico.
Some Mexican slang comes from popular national TV shows and classic movies. Learning Mexican Spanish through movies is recommended for also understanding the culture.
Utilities
Having a Mexican phone number will indeed help with settling down. Although you can communicate through WhatsApp, you may need a phone number to call shops, the embassy, and other government agencies.
There are a lot of phone companies that offer a wide variety of services and plans. These are the most prominent phone companies in Mexico:
The most significant advantage to using these three companies is that they offer calling and message services to the U.S. and Canada at no extra fee.
You can also get service under a prepaid plan.
On average, you can get unlimited data for social media, 2GB if internet, unlimited calls and SMS to any company in the U.S. and Canada for USD7 to USD12 per month.
If you get a VPN, it's going to cost you another USD6 per month.
For home, you have plenty of choices for internet, cable, and phone services. You can decide which services to pay for according to your needs.
Some popular providers in Mexico are:
The vast majority of providers offer plans with unlimited internet. What varies, however, is the price and speed.
You could pay USD25 to USD35 for unlimited internet of 50MB and one line of phone service with unlimited calls within Mexico.
Prices and packages are very competitive, but before signing up for a service, make sure the company has coverage in your area.
Also, some companies are still expanding their reach and may not have the infrastructure to connect new customers just yet.
For electricity, you'll use Comisión Federal de Electricidad (CFE).
A bill will arrive in your mailbox every month. Depending on your lease, you or the landlord will have to pay at either the supermarket, convenience store, or at one the CFE offices.
Most of the Mexican houses use LP gas for the kitchen, and some use natural gas. Rental homes usually come with gas tanks that have to be refilled or replaced every four to six months with LP gas.
In most cases, you will hear a van passing with loud music and someone saying, "el gas."
You'll hear this once or twice per week, and it will be your opportunity to exchange your empty gas tank for a filled one, or to fill your existing tank with LP gas.
Some people prefer calling an established company to refill their gas tanks. You can ask your landlord which option is better.
Social and Cultural Life
A few years ago in Mexico, it wasn't common to have expats as neighbors. Over the years, however, seeing expats in Mexico has become more the norm.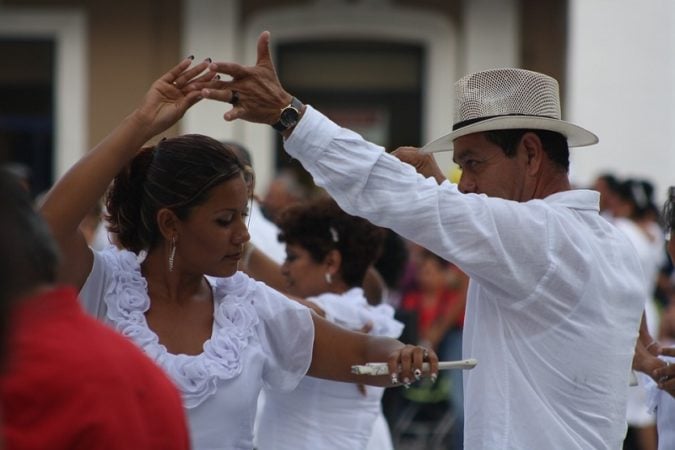 Mexicans show a welcoming attitude toward expats. For some cultures, this could be overwhelming.
That said, it could seem that Mexicans like to invade people's personal space. However, Mexicans are always open to the needs of expats and respect cultural values that aren't their own.
For example, when you're introduced to someone, expect a kiss on the cheek from the other person. This social rule applies for women meeting men and vice versa. In close relationships between men this can also exist.
In Mexican culture, the roles between men and women differ.
You will find some families that embrace a macho culture because they were taught that lifestyle is the correct one. On the other hand, Mexico is a country that is evolving into a modern society where women are becoming equal to men.
Mexicans are friendly and warm people. People are chatty with new people in the neighborhood, especially if you come from a foreign country. Mexicans are curious about other cultures. They may want to ask you about your family, your hometown, and why you moved overseas.
I had a black friend who once told me she felt uncomfortable going outside because people would stare at her. In Mexico, the black community is very small. So, my friend's good looks caught the attention of Mexicans passing along.
Please don't confuse this with racism. Within time, my friend found out people were just curious about her.
Some people would kindly ask to take a picture with her. She wasn't used to that type of attention. This situation is an example of when I say that Mexicans can be overwhelming and curious about other cultures.
Moreover, Mexican people use slang and colloquial expressions to speak in daily and informal scenarios. You may get confused, but they will be pleased to explain the meaning in that specific context if you immediately ask.
It is probable that once you get to know a Mexican person, they will soon invite you to a family gathering. They will stuff you with food because they want you to have the best experience ever and try authentic Mexican food.
Also, Mexicans don't always accept "no" for an answer. They will try to convince you to eat more food — be prepared.
Food
Mexican food is on the list of Intangible Cultural Heritage of Humanity. Mexican food is the result of two cuisines — local indigenous cultures and the heritage the Spanish and other European and Asian cultures brought during colonization.
Some Mexican dishes may taste like your own home cooked food.
However, the principal ingredients in Mexican cuisine are white corn (tortillas), tomatoes, green tomatoes, different chilies, and a diversity of spices.
Mexican food is greasy and spicy, which will probably make your stomach upset. You'll get used to it with time.
Survival tip: Don't trust a Mexican who tells you that this is not spicy. You will have a different spiciness tolerance. You better to try a tiny bite first to be safe.
Independence Day
Mexicans are very patriotic and proud of their culture and traditions. Hence, national days such as Independence Day and Revolution Day are essential. The same goes for Día de Muertos.
Note that Cinco de Mayo is not a holiday celebrated all around the country. And of course Cinco de Mayo is not Independence Day.
Just for context, Cinco de Mayo was when, in 1862, the Mexican army defeated the French army. The Cinco de Mayo battle is only remembered in Puebla, where the battle took place. A commemorative parade takes place every Cinco de Mayo in Puebla. Elsewhere in Mexico, it's a regular day.
Credit and Debit Cards
Credit and debit cards in Mexico can only be used in big and well-established businesses. In Mexico, having a credit or debit card is not reliable. Carrying some cash is always best.
In Mexico, the use of coins and bills is still the norm. Having at least MXN300 in your wallet will help when shopping at a local market, paying for parking, supporting an entrepreneur, having some street food, or making photocopies.
Timeline
If I had to move to Mexico again, I would start planning one year in advance because I have no kids, pets, or real estate property to take care of back home.
The time you need to plan your move to Mexico will depend on these factors, plus the time it takes to find a job that suits your expectations.
Before relocating to Mexico, I would suggest you consider visiting for a short time and seeking a place to live.
Here is an estimated timeline that I would take.
12 Months Out
Start learning Spanish. If you already speak some Spanish, join conversation groups to improve your skills.
Translate your documents. Foreign public documents must be translated, notarized, and legalized.
Six Months Out:
Get prices for airline tickets and search for the most convenient route to travel to Mexico from your current location.
Decide where in Mexico you are going to settle down — northern, central, or southern. Based on this information, you can start looking for a job in your preferred area.
Start sending your resume and cover letter to perspective employers.
Three Months Out:
Buy your airline tickets and research how to arrive at your final destination. After arriving at the airport, you may need to take a domestic flight or a bus.
Book a hotel where you're going to stay until you get a permanent address.
You can get into Facebook groups to look for accommodations. Or get into real estate websites to check houses for rent. Check the options and average prices, so when you're in your destination in Mexico, you know what to expect.
One Month Out:
Now, on to You
Having said all this, it's now your turn to start a new life in Mexico.
The country is a welcoming place for expats. So, you'll feel comfortable in most places throughout Mexico — especially in big cities.
But where you choose to live will depend on your wants and needs and whether your retired or not.
Hopefully, this article has set you on the right path when it comes to moving to Mexico.
Related articles: