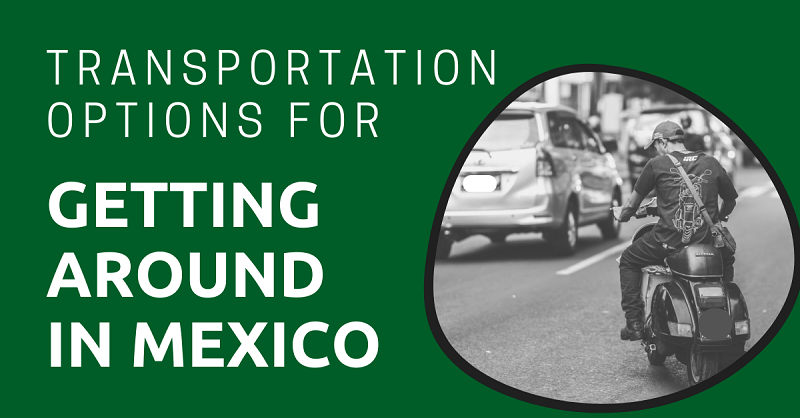 Mexico has an extensive transportation system that can be pretty overwhelming for those who are new to navigating it. In this article, I will provide a comprehensive breakdown of the different transportation options in Mexico. This will include insights into the metro systems, bus networks, taxi services, and cycling opportunities.
Metro
Every one of Mexico's three largest cities — Mexico City, Guadalajara, and Monterrey — features its own metro system. For newcomers to the country, gaining some insight into the particulars of each city's metro network can be valuable.
Mexico City Metro (CDMX)
The Mexico City Metro is the city's primary mode of transportation, providing quick and affordable commuting options since its inauguration in 1969. It has since become one of the world's largest subway systems, with 12 lines stretching over 200 kilometers, connecting a myriad of neighborhoods and landmarks in the city. The CDMX metro gets more than 4.5 million riders daily, nearly as many as the London Tube!
But don't let these figures intimidate you; navigating the system is relatively easy. Stations can be identified by colorful icons related to the area's history or geography, helping you remember your stops visually.
The metro is not only the fastest way to navigate Mexico City but also the most economical. A flat fare of 5 pesos (US$0.29) covers any journey length. The affordable metro fares play a role in maintaining the country's relatively low cost of living.
You can purchase a metro card for 15 pesos (US$0.75). These cards are also valid for EcoBici and Metrobus.
It is worth noting that the crowds on the CDMX Metro may be overwhelming during rush hours, but during off-peak times and weekends, you should be able to find a seat fairly easily.
Admittedly, the CDMX Metro is a bit lacking in terms of cleanliness, especially during peak hours.
The Metro runs daily till 12 a.m., commencing at 5 a.m. on weekdays, 6 a.m. on Saturdays, and 7 a.m. on Sundays and holidays. Be aware that while trains generally arrive every few minutes, it is not uncommon for trains to be delayed during peak hours.
Is it Safe?
Incidents like pickpocketing do occur, but they are rare and comparable to incidents in other bustling global cities. With a bit of vigilance, the CDMX Metro can be a safe and practical mode of transport. There are even women-only carriages for added safety.
Top Tips for Using the Mexico City Metro System
Avoid peak hours: Weekdays 6:00 a.m. – 10:00 a.m. and 5:30 p.m. – 9:00 p.m.
Travel light: Don't carry valuable jewelry, heavy luggage, or large suitcases.
No pets allowed: Leave your pets at home.
Stay alert: Keep an eye on your belongings at all times.
Be prepared for crowds: Weekends are quieter, but Saturday mornings can still be busy.
Plan for delays: Allow extra time for occasional disruptions.
Know the map: Familiarize yourself with the metro system beforehand.
Get a metro card: Consider purchasing a rechargeable ticket for convenience.
Ask for help if needed: Metro staff and fellow passengers can assist you.
Use common sense: Follow basic safety precautions while using the metro.
Guadalajara Metro
The Sistema de Tren Eléctrico Urbano, Guadalajara's urban electric train system, covers a decent chunk of the metropolitan area. With 3 lines spanning 47.5 kilometers and hosting 48 stations, 18 of which are subterranean, it caters to the city's commuting needs.
There is also a fourth line currently under construction with planned completion in 2024.
The Guadalajara train station runs from 5 a.m. to 11 p.m., with trains coming every 5 or so minutes during peak hours. During off-peak hours, trains run more infrequently, usually somewhere between 6 to 9 minutes.
A single journey costs 9.5 pesos (US$0.56). Exact cash, smart cards, or 'transvales' tickets can be used. Transvales tickets are offered at a 50% discount for students and seniors.
The metro is designed to be accessible for individuals with disabilities, equipped with features such as escalators, Braille signs, and walking stick guides. Service animals for the visually impaired are also permitted.
While the Guadalajara metro might not be the most extensive system globally, its integration with the train and bus networks effectively caters to the needs of most residents.
Is it Safe?
Despite Guadalajara's high crime index, the metro is a relatively safe, clean, and efficient means of transport.
Monterrey Metro
Monterrey's Metro, officially known as Sistema de Transporte Colectivo Metrorrey or simply Metrorrey, spans the city from northwest to east (line 1), north to south (line 2), and northeast to south (line 3). There are only 3 lines and 40 stations, most of which are elevated. That said, there are 3 more train lines currently under construction that will significantly expand the Monterrey metro system. Currently, Metrorrey caters to over 100 million passengers annually.
A one-way journey costs a mere 6 pesos (approximately US$0.35). Multi-trip tickets, ranging from 15 to 85 trips, offer further discounts. Moreover, rides are free on Sundays.
Navigating Metrorrey is easy, thanks to its well-marked signs. The system operates from 5 a.m. until midnight, with an average frequency of 3.5 minutes during rush hours.
Is it Safe?
While commuting on the Metrorrey is relatively safe, maintaining vigilance and general street smarts is always advised.
Summary of the Metro Systems
Here's a table comparing the three metro systems in Mexico: Mexico City Metro, Guadalajara Metro, and Monterrey Metro.
| | | | |
| --- | --- | --- | --- |
| | Mexico City Metro | Guadalajara Metro | Monterrey Metro |
| Cities Served | Mexico City | Guadalajara | Monterrey |
| Number of Lines | 12 | 3 | 3 |
| Total Length (km) | 200 km | 47.5 km | 39.3 km |
| Number of Stations | 195 | 48 | 40 |
| Operating Hours | 5 a.m. – 12 a.m. | 5 a.m. – 11 p.m. | 5 a.m. – 12 a.m. |
| Frequency | Varies, every few minutes | Every 5 minutes (peak), 6-9 minutes (off-peak) | 3.5 minutes (peak) |
| Fare | 5 pesos ($0.29) | 9.5 pesos ($0.56) | 6 pesos ($0.35) |
| Accessibility | Women-only carriages, accessible stations | Disabled access features | Well-marked signs, elevated stations |
| Safety | Vigilance recommended | Relatively safe | Relatively safe |
| Cleanliness | Can be lacking during peak hours | Clean and efficient | Clean and efficient |
| Additional Services | Metro card for multiple modes of transport | Transfers to Macrobus, discounted tickets | Multi-trip tickets, free rides on Sundays |
Bus
Mexico's metro systems are the most convenient mode of transportation in the country, but the country's bus systems are the most extensive and are present in every city. Whether you're using it for city-based commuting or intercity travel, Mexico's bus services offer comprehensive coverage.
Urban Buses
There are more than 130 cities in Mexico with over 100,000 people, so it goes without saying that public transportation is important in this country. In Mexico's bustling cities, buses stand out as a popular mode of travel. Each city boasts a unique bus network, characterized by varying degrees of coverage and complexity.
For example, Mexico City provides the Passenger Transport Network, or RTP, and the Metrobús system. While the former resembles a typical bus service, the latter functions as a Bus Rapid Transit (BRT) system with exclusive lanes, allowing the bus to travel faster and more efficiently.
Monterrey has Ecovía and TransMetro services. Guadalajara boasts a broad city bus network named Sistema Integrado de Tren Ligero y Macrobus.
Other major Mexican cities such as Cancun, Puerto Vallarta, Tijuana, Puebla, and Oaxaca also have extensive bus systems.
Fares fluctuate depending on the city but generally remain reasonably priced, typically between 6 to 9 pesos (US$0.30-$0.45) per journey. Buses, although less clean than metros, are usually well-kept.
Intercity Buses
Mexico's intercity bus system connects different cities and states and is extensive and efficient. Taking the bus is one of the best ways to travel between different cities in Mexico. Since Mexico is a massive country, there is a considerable need for a good intercity travel system.
Several bus companies offer services, ranging from basic 'Second Class' to plush 'Executive Class' or 'First Class'.
Prominent bus companies include ADO, ETN, and Primera Plus. Buses are generally tidy, cozy, and often equipped with amenities like Wi-Fi, reclining seats, and in-bus entertainment. If you are from the USA, you'll be awestruck by the quality of intercity buses in Mexico compared to the dreaded American Greyhound buses.
Intercity bus rates vary based on distance and service level but are generally fair. A 'Second Class' trip for moderate distances, such as from Mexico City to Puebla, will cost roughly 200 to 400 pesos (US$10-US$20). For longer journeys like Mexico City to Monterrey, you'll pay around 800 to 1,000 pesos o(US$46-US$56).
Are Buses Safe in Mexico?
Buses in Mexico are generally safe for both intercity and metro travel. That said, there have been reports of bus robberies in gang-controlled regions and occasional pickpockets onboard buses. So, always guard your possessions when on public transport.
Airplanes
Mexico boasts a comprehensive and advanced network of over 100 airports, catering to both domestic and international travel. As Mexico is a vast country spanning nearly two million square kilometers, flying within Mexico is often a more convenient option when traveling long distances. For example, a bus from Mexico City to Monterrey may take 10 to 16 hours, while a flight takes less than two hours.
Domestic Flights in Mexico
Mexico City is, by far, the main central hub for airline travel in the country. Domestic air travel in Mexico is relatively affordable. Airlines now offer "unbundled pricing," in which additional services, such as baggage, seat assignment, and priority boarding, are sold separately. The average fare can range anywhere between US$50-US$200.
Mexican Airlines
Major domestic carriers in Mexico include Aeromexico, Viva Aerobus, Interjet, and Volaris. These airlines operate both domestic and international flights, providing a range of options for travelers.
In Mexico, the emergence of low-cost airlines such as Viva Aerobus and Volaris has revolutionized air travel by providing budget-friendly options to the general public. These airlines specialize in direct flights between different Mexican cities, making it easier and more economical to reach destinations that were previously only accessible through more expensive national carriers.
This increased competition has not only expanded the choices available to travelers but has also led to reduced fares on well-traveled routes served by both low-cost and major airlines. As a result, flying within Mexico has become more affordable and convenient for all types of travelers.
Planning Your Flights in Mexico
Aeromexico Contigo, as well as other low-cost and regional airlines, now primarily offer online ticket sales. I recommend checking your flights with Skyscanner to find the cheapest airlines and flight schedules and then purchasing your flight either directly with the airline or through a reputable third party.
When traveling through Mexican airports, passengers are required to pay an airport fee called TUA or Tarifa de Uso de Aeropuerto. This fee is subject to an annual increase. Expect to pay around US$26 for domestic flights and US$49 for international flights. Keep in mind these additional costs when budgeting for your airfare.
Airlines Serving Mexico
As previously mentioned, the most popular Mexican airlines are Aeromexico, Viva Aerobus, Interjet, and Volaris, as these airlines offer great value for domestic and some international flights.
There are also several major international carriers, such as American, United, Delta, British Airways, Air France, KLM, Lufthansa, and Iberia that offer daily flights to Mexico City and other key Mexican cities.
Airport Transfers
Upon arrival at any Mexican airport, you'll find various transportation options to get to the city center. Among them, authorized taxis stand out as a popular choice despite being a relatively expensive option.
If you prefer a hassle-free experience, consider prebooking an airport transfer service offering both standard and VIP options. These services ensure you get a comfortable journey to your destination in the city.
The most affordable option is to take public transportation, which only costs a few pesos and is most certainly cheaper than other options.
Additionally, airports like the Mexican City Airport have a bus station that allows you to easily reach cities such as Cuernavaca, Puebla, and Queretaro.
Taxis
There are plenty of taxis in Mexico. But when it comes to taxis in Mexico, keep the following points in mind to ensure your safety and prevent getting scammed:
Negotiating fares: Taxis in most parts of Mexico don't have meters. Before getting in, inform the driver of your destination and ask for the fare. If you don't speak Spanish, writing down the destination on a piece of paper can be helpful.
Safety precautions: Hailing taxis on the street may not always be safe in certain areas. It's recommended to ask your hotel receptionist to call a taxi for you or contact a reputable cab company directly. In many cities, options like Uber or Beat offer safer rides because of their upfront pricing.
Airport taxis: When arriving at an airport, avoid taking curbside taxis. Instead, head to the official taxi booths inside the airport or consider using ride-sharing services like Uber, which are regulated and are generally safe.
Ensuring safety: If you do hail a taxi on the street, check the vehicle's condition and make sure it doesn't have tinted windows. Look for a laminated document with the driver's photo and information displayed on the window. As added precaution, take a photo of this document and immediately share it with someone.
Colectivo taxis: Some taxis in Mexico operate as colectivos, which are similar to shared minibuses or local buses. These taxis have destinations marked on their windshields. While they are usually cheaper, it's important to follow the same safety precautions as when you're taking regular taxis.
Fare structure: Taxi rank cabs generally start with an initial fare of around 25 pesos (US$1.45) and charge an additional 4 pesos (US$0.25) for every 250 meters traveled (approximately 16 pesos or US$0.92 per kilometer). That said, many taxi drivers in Mexico do not use meters, so you will have to negotiate the price of the ride with the driver. This is why I always prefer using a rideshare app with a predetermined cost.
Driving
Driving a car in Mexico is straightforward, but the necessary documents vary based on whether you're driving your own vehicle or a rental.
Guidelines for Driving to Mexico
Take note of the following documents you will need to drive in Mexico:
ID: All foreigners should have their passports or passport cards with them while driving.
Driver's license: You will also need a driver's license or international driver's license (if your license is not printed in English). If you plan to stay in Mexico for more than two years, you'll need to get a Mexican driver's license eventually.
Mexican Tourist Card: All tourists or short-term visitors, or visitors who are staying less than 180 days, need an Official Entry Immigration Form (FMM). You can fill this out online before traveling, requiring only your passport and hotel details. Cancun is slowly removing this requirement.
Proof of insurance
Proof of vehicle registration
Car Rental
Renting a car in Mexico requires a valid driver's license, civil liability insurance proof, and a credit card for reservation and potential charges. Debit cards aren't accepted. The minimum age for renting is 25, with at least two years of driving experience. Some agencies may require a five-year license holding period.
Mexican Car Insurance
There's truth to the rumors about possible jail time for car accidents in Mexico. However, having Mexican insurance can minimize this risk. The basic required coverage is civil liability insurance, which protects you if you injure someone or damage their vehicle. You'll need to get this insurance from a specialized insurer.
Do not simply rely on your home country's insurance, as it will likely not provide coverage in Mexico — always double-check with your insurer.
How to Buy a Car in Mexico?
If you are living in Mexico, you are legally able to buy a car in the country. All you need to register a car under your name in Mexico is a CURP. Any Mexican resident will be given a CURP, which is essentially Mexico's version of a social security card.
How to Import Your Car to Mexico?
Got a nice car that you just aren't willing to leave behind when you make the move to Mexico? Don't worry, there are some relatively easy ways to import your vehicle. Importing a car in Mexico involves contacting a customs agent to assist you throughout the process.
The customs agent will help you to obtain the necessary documentation and pay the proper import tax on the vehicle.
How Much Does a Car Cost in Mexico?
| | | |
| --- | --- | --- |
| Car Information | Price (MXN) | Price (USD) |
| New Compact Car | Starting from 250,000 | Starting from $12,500 |
| Mid-Size Sedan (Popular Brands) | 350,000 to 450,000 | $17,500 to $22,500 |
| Car Rental (Economy) | Approximately 500/day | Approximately $30/day |
| Gasoline Price (per gallon) | 70 to 85 | $4 to $5 |
| Gasoline Price (per liter) | 22 | $1.29 |
| Mexican Car Insurance | Liability: 860 to 1,385 | Liability: $50 to $80 |
| | Full Coverage: 2,600 to 3,500 | Full Coverage: $150 to $200 |
Roads
When navigating the roads in Mexico, you'll generally come across roads that are in good condition, although some remote regions might pose a bit of a bumpy ride. The quirky feature of local driving is the abundance of "topes," or speed bumps, particularly around small towns. Just remember to take your time and enjoy the slower pace of life here.
There have been some unfortunate incidents on Mexican highways, so it's crucial to always prioritize safety. My top tip is to choose toll roads, known as "cuota," when possible. They're often safer than free roads, known as "libre."
Mexico's vast "cuota" system offers quicker, smoother travel compared to the "libre" roads, which often meander through quaint towns with fewer lanes.
| | |
| --- | --- |
| Area | Speed Limit |
| Urban Areas | 40 km/h |
| Open Roads | 80 km/h |
| Motorways/Highways | 100 – 110 km/h |
Cycling in Mexico
In Mexico, cyclists are warmly welcomed and often receive friendly gestures from drivers. However, it's important to exercise caution on the roads, especially highways, and remain alert in larger cities.
In particular, Mexico City has taken steps to prioritize cycling infrastructure, including the construction of protected cycle paths. The city's commitment to cycling can be seen through initiatives like the Ecobici shared bike system and the introduction of permanent bike lanes, such as the one on Avenida de los Insurgentes, which contributes to a positive transformation for cyclists in Mexico City.
While cycling in Mexico, the main challenge is navigating roads with trucks and limited shoulder space. By avoiding busy highways whenever possible, cyclists can have a safe and enjoyable experience.
Walking in Mexico
Walking in Mexico can be a delightful experience, filled with vibrant colors, street food aromas, and the sound of lively mariachi tunes. However, like in any country, caution is advised.
While many cities in Mexico are safe to walk in during the day, it's always wise to stay in well-lit areas and avoid isolated places, especially at night. As a pedestrian, be careful at crossings, as traffic can be unpredictable. Also, consider using an anti-theft backpack or bag to protect your valuables when walking around in Mexico. The golden rule is: Do not look rich and show flashy objects, especially if you are very obviously a foreigner. Also, NEVER carry large amounts of cash when walking around in Mexico.
Latest Guides on Transportation in Mexico