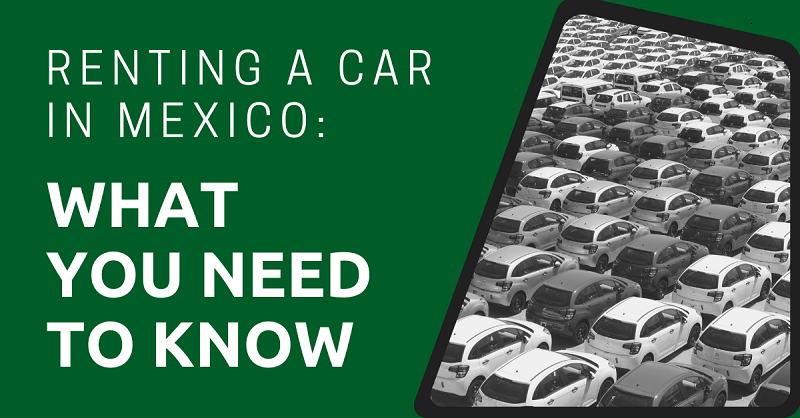 Renting a car in Mexico is the ideal choice for traveling at your preferred pace, immersing yourself in the local culture, and venturing off the well-trodden tourist paths. If you're considering renting a car for your upcoming trip to Mexico but don't know what options are available, this article will provide you with essential information about car rentals in the country.
I myself have rented cars in Mexico, and as the owner of a local car rental company, I know what to look out for when it comes to renting a car here. I suggest you forget all the horror stories about renting a car in Mexico and do your research, so you can be well-prepared and have a hassle-free time going around the country.
Here, I'll discuss car rental requirements, costs, the car rental process, major companies, and recommended cities for car rental. Additionally, I'll provide some tips to avoid falling victim to car rental scams. This leads us to our first question: Is it safe to rent a car in Mexico?
This article will take approximately 25 minutes to read. Don't have the time right now? No worries. You can email the ad-free version of the article to yourself and read it later!
Is It Safe to Rent a Car in Mexico?
Even though there are some areas where it is better not to drive, often referred to as "tierra caliente" ("hot land"), it is generally considered safe to rent a car in Mexico. In fact, it's an amazing way to discover the various regions of the country. Ultimately, accidents can happen anywhere in the world.
The first thing you need to know is that you can drive slow, as people probably won't get too upset when you drive a bit slower than everyone else on the road. Take the necessary precautions and know the different traffic regulations.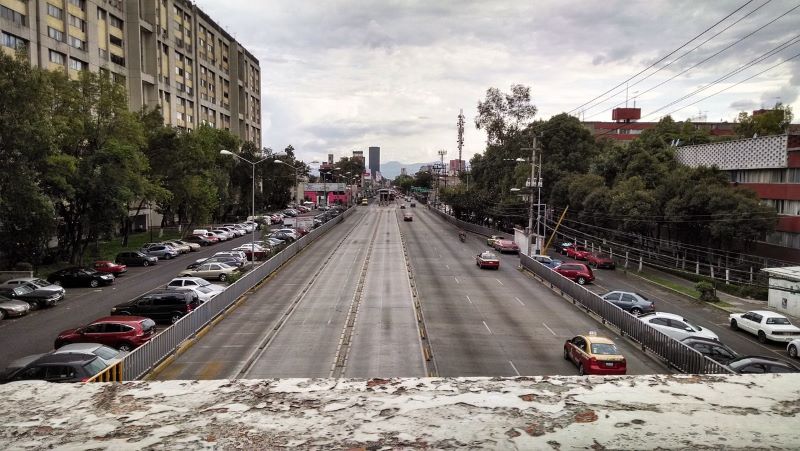 Fortunately, speed limits and road signs are easy to spot and to understand. You might get pulled over by the police or stopped at a checkpoint, but this is a standard procedure, and you should be back on the road shortly after the encounter. It's advisable to avoid driving at night, especially as many roads outside the city can be very dark and deserted.
You can find more tips and information about driving in Mexico in this in-depth guide, which will help you feel more confident behind the steering wheel should you decide to rent a car.
What are the Requirements to Rent a Car in Mexico?
Every car rental company has its own policies regarding car rental terms, rental agreement, and rental requirements. That said, all car rental companies will require to submit standard requirements, such as a valid passport and an FMM Mexican tourist card or a Mexico visa.
These documents will serve as proof of your legal status in Mexico. It is also necessary to have a valid insurance, which will come in handy in case of a road accident. If you have insurance, make sure to read the fine print of the agreement, which can be quite complex and may be written in Spanish.
If you have any doubts, don't hesitate to ask the rental agent for help or clarification before signing anything.
Passport and Driver's license
One of the primary requirements for renting a car in Mexico is presenting a valid passport and driver's license. It is not necessary to have a Mexican driver's license; you can rent a car with a valid license from anywhere in the world.
If your license is in Arabic, Chinese, or Japanese, you will need an International Driving Permit for translation purposes in addition to your original license.
Credit Card and Deposit Payment
Most car rental companies in Mexico require a credit card with the main driver's who's renting a car.
Some companies now also accept debit cards. Note that if you use your debit card, the company will deduct a certain amount from your card that can range from $500 up to $2,000 USD or more, and it won't be refunded until the vehicle is returned.
If you opt for local and smaller car rental companies, you may sometimes find the option to leave a cash deposit of about $500 to $1,000 USD or more, or to sign a promissory note. This can be convenient if you do not have a credit card. It's important to confirm in advance with the rental company whether presenting a credit card is a requirement during car pick-up. If it is and you don't have your credit card with you, you won't be able to get the car at the counter.
The Minimum Age Requirement
The age requirement for renting a car in Mexico is relatively high. For comparison, you can rent a car in Thailand if you are at least 23 years old. However, in Mexico, you must be at least 25 or 26 years old to meet the age requirement for car rental.
In addition, car rental companies in Mexico have the flexibility to set their own minimum age requirement for renting a car. However, the majority of companies typically set a minimum age of 25 or 26 years old for car rentals
This is why it's important to read the rental terms and conditions before renting a car. If you book online, you are often required to state your age in the booking system. If you are below 25 or 26 years old, you will not be allowed to rent the vehicle.
Some car rental companies do make exceptions for younger drivers, but you must be prepared to pay an additional fee if you wish to rent from them. These companies might permit individuals aged between 18 and 25 to rent a car, but an extra daily fee will be applied.
More often than not, however, those who are 25 years old and below won't be allowed to rent a car. Some car rental agencies even create policies that state that the driver (and any additional drivers) must have held a driver's license for a minimum period of time, usually between two and five years. That means that even if you're 25 years old, if you've only had your driver's license for a year, you won't be able to rent a car.
Car Insurance for Rental Cars
The mandatory car rental insurance in Mexico is Third Party Liability insurance, as required by Mexican law. Renting a car in Mexico without this insurance is not possible.
Even if you already have insurance coverage from your country through your credit card or another source, it is still mandatory to purchase the liability insurance when renting a car in Mexico. Avoiding this purchase would be a violation of the law. This insurance should ideally be included in the rental fee, although larger car rental companies might not always display this price publicly.
Upon reaching the counter, they will insist on an additional charge for this mandatory insurance that was not initially included in the quoted price, typically around $10 to $20 USD.
Ensure to carefully read the fine print when booking the vehicle.
The Third Party Liability insurance covers property damage to others and bodily injuries in the event of an accident. It's important to note that this coverage does not include damage to or theft of the rental car, or injuries to yourself or occupants of the vehicle. This insurance represents the bare minimum requirement according to Mexican Law.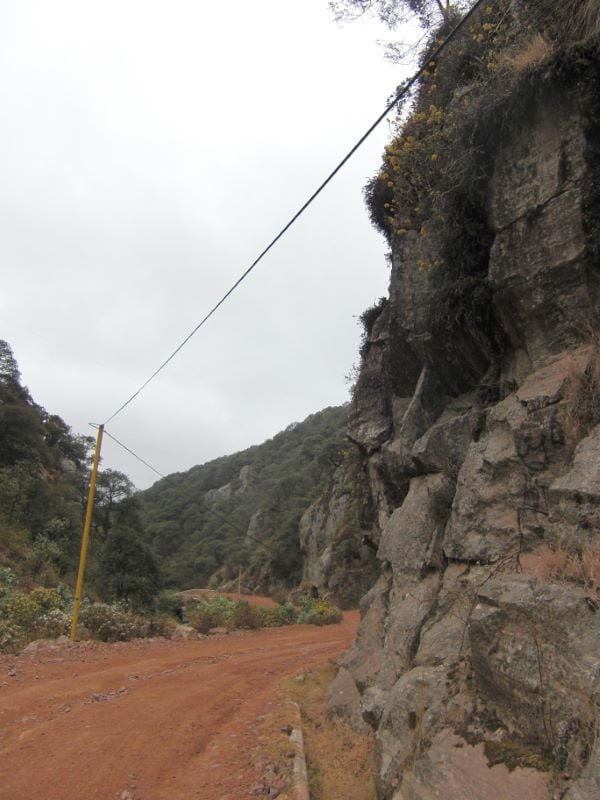 If you don't want to take any risk, you can opt to pay for the maximum coverage with a zero deductible.
This includes coverage for minor damage, theft, personal injury, and natural disasters, among other insurance provisions. The price of this insurance can range from $20 up to $80 USD or more per day, and it can be purchased from the car rental agency directly or via their website.
Some car rental companies advertise extremely low prices, but they intentionally exclude the mandatory Mexican liability insurance from these prices. In such cases, be prepared to pay an additional daily fee to rent the car.
If you have any doubts about the rental agreement/policy, make sure to ask the car rental agent upon picking up the car. Alternatively, you can contact them before booking the vehicle and inquire about what to expect, what is included, and what is excluded from the rental price.
Additional Insurance Products
Here's some more information about the additional insurance policies that you can purchase:
Collision Damage Waiver – you will have to pay a 10% deductible in case of damage or an accident with this coverage
Loss Damage Waiver – equals full coverage
Additional Liability Insurance – covers the medical expenses for the occupants of the vehicle in case of an accident; damages to third parties is extended with this coverage
If you want to know more, read our in-depth guide to car insurance in Mexico.
Why Doesn't Your Credit Card Insurance Cover You in Mexico?
Contrary to what most people believe, your credit card insurance won't be able to cover you in Mexico — at least not immediately in case of an accident. That's precisely why Mexican Law mandates, and consequently Mexican car rental companies enforce, the purchase of at least the Third Party Liability insurance.
The reason behind this is that in the event of an accident, insurance agents need to come to the site to assess the situation and draw conclusions on the spot.
If your insurance is from abroad, you won't be able to receive this necessary mandatory assistance in a timely manner. Consequently, you might end up in jail until matters are resolved. To avoid this situation and adhere to Mexican Law, purchasing at least the Third Party Liability insurance is mandatory.
How Much Does Car Rental Cost in Mexico?
Keep in mind that car rental prices have increased due to fluctuating currencies and high demand, primarily because Mexico is an immensely popular tourist destination. The costs also vary based on factors such as the time of year, duration of rental, and location of the rental, among other variables.
To give you an example: the average daily cost of a rental car at Cancun Airport starts at $30 USD for a 2- to 4-door hatchback, while in Mexico City, it starts from $35 USD.
It's quite possible that these prices do not include the mandatory insurance cost, requiring you to add an additional $10 to $20 USD per day. If you opt for comprehensive insurance coverage with zero deductible, be prepared to pay a considerably higher amount, ranging from $20 up to $80 USD or more.
Keep in mind that the initially quoted price (online) might not account for the Mexican sales tax, known as IVA. Double-check this when making your reservation. Additionally, pay attention to the mileage policy and confirm whether unlimited mileage is included or if you'll be charged per mile or kilometer.
Mexico is huge and distances can be quite far, so this is definitely something you should note. Some car rental companies might start with free mileage and charge per mile after a certain amount on the road.
Renting for a shorter duration can be more expensive compared to renting for a month. Rental companies typically use a pricing table with scaled rates for 3, 7, 14, 21, and 30 days, offering special discounts based on the rental term.
Additionally, it's essential to be mindful of any premiums that might be added when renting from the airport or a hotel. These fees can range between $10 to $25 USD or more, depending on the tourist zone.
Add-ons
Mexican car rental companies provide various add-ons that you can include in your rental, such as additional drivers, baby/child seats, or music players.
If the vehicle doesn't already have one, you might have the option to rent a GPS, which is a good idea if you don't want to rely solely on the GPS on your phone, especially as Mexico's SIM cards may not work reliably in rural areas.
Adding an additional driver
You can add an additional driver to the rental agreement, but you must provide the name of this person to be included in the agreement. Keep in mind that most car rental companies will charge an extra daily fee of $5 to $25 USD or more to authorize an additional driver for the car.
If you opt not to purchase this extra and an accident occurs while another person is driving your rental car, the insurance will become invalid. In that scenario, you would be responsible for covering the repair or replacement cost of the vehicle and any third-party damages.
How Do I Book a Rental Car in Mexico?
Booking a rental car in Mexico is fairly easy. Most car rental companies have an online booking system through which you can easily reserve a car. Go to their website, enter the destination, the dates you need the car for, your age, and your country of residence.
Another option is to contact the company via email or WhatsApp, or by calling them.
There are also comparison websites, such as discovercar.com where you can check which company offers the best deals.
But be aware of the small print and of the conditions that are actually included in the rent. Once the reservation is created, make sure that you take the booking confirmation with you upon car pick-up.
How to Pick Up a Rental car
If you are about to pick up your rental car, you need to bring along the following documents: your passport, driver's license, credit card, and car rental voucher or proof of reservation.
Most car rental companies will require you to go to the office to pick up the car, but some (especially local) companies will bring the car to your location. This convenience might come with an extra fee, but it could be worth avoiding the hassle of visiting their office.
At the time of pickup, all drivers must be present with the required documentation as mentioned earlier. Always request the emergency number of the company and add this number to your contact list.
Prepare Google Maps
It's also a good idea to download Google Maps or similar road maps before picking up the car so that you have GPS on board.
Security Deposit
It's ideal to use a credit card for the security deposit, and the amount depends on the type of insurance policy you've purchased. If you've opted for a policy with zero deductible and full coverage, no deposit will be charged.
Otherwise, the security deposit can amount to $3,000 USD or more. This amount will be temporarily blocked on your card and held until the car is returned to the rental agency.
Car Inspection
When inspecting the car, make sure to take photos and/or videos of any possible damage, even ones that seem insignificant or minor. Double-check underneath the car, as many roads have significant speed bumps that could cause damage to the vehicle.
This becomes particularly crucial when you haven't purchased full insurance coverage; being meticulous in capturing all details of the car during pick-up is highly advisable.
Scratches and other damages you may not have spotted upon picking up the car may be used against you when you drop-off the car. Additionally, check the amount of gasoline in the tank, as you will be required to return it with the same amount.
If you have any questions about operating the car, the right moment to ask them is during car pick-up. Ask questions about how to turn off the alarm and/or where to find the spare tire.
How to Drop Off a Rental Car
When dealing with major car rental companies and if you haven't purchased full coverage insurance, these companies can be meticulous and are known to charge for every new or previously unseen scratch during the car's initial inspection.
Make sure to fill the gas tank to avoid additional fees, and bring back the car to where you picked it up. Otherwise, you will be charged for dropping it off at another location.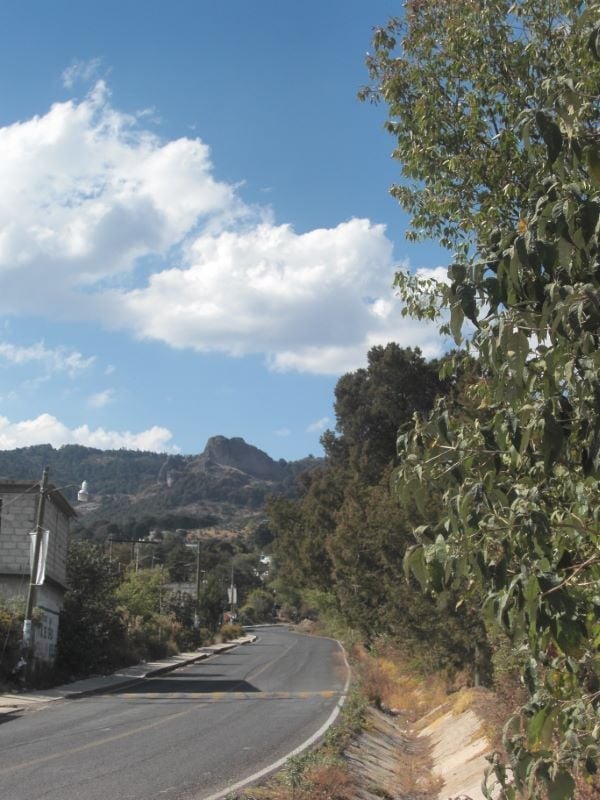 Tip: Inspect the car alongside the car rental agent. If needed, present any photographic or video evidence of preexisting damage to the agent to avoid unwarranted charges.
If the agent identifies any damage and you haven't purchased full insurance, the excess amount for the damage will be charged to your credit card.
What to Do in Case of an Accident
In case you get into an accident, you must call 911 or a local emergency service number to assist you. Don't forget to call the car rental company hotline number that you'll be given upon car pick-up.
Have all these numbers on speed dial so that you don't have to go searching for them if something untoward happens.
Best Car Rental Companies in Mexico
You will find that there are several internationally recognized car rental companies in Mexico. All of these companies provide similar makes and models as the local car rental companies. Typically, cars are categorized into types, including hatchback, sedan, SUV, mini-van, van, and pick-up.
You will notice that most companies have Chevrolet, Nissan, Kia, and Volkswagen in their fleet. In almost every major city, you will find offices of car rental companies such as Sixt, Alamo, Hertz, Europcar, National, Thrifty, and Avis.
If you prefer to support local businesses, there are plenty of local car rental companies available. However, because Mexico is a big country, these local companies may be operational in certain cities only.
One of the few exceptions is Mex Rent A Car, as they have their fleets in many parts of the country.
The main difference between a local car rental company and an international one largely concerns pricing.
Local companies will typically show you the exact price, inclusive of insurance and taxes, right away, whereas big companies may not display it upfront.
Furthermore, service is generally more personalized at local car rental companies. However, big car companies often offer a wider variety of available car choices.
Regardless of your choice, be sure to carefully read online reviews for the specific location you intend to rent from. You can also explore Facebook groups and other online forums to evaluate car rental companies.
How to Find the Best Car Deal?
Since there are numerous car rental companies in Mexico, the easiest way to find the best car deal is to use a booking site like discovercar.com where you can compare different car companies' services and prices and find the one that offers the best deal.
Before booking a car, check online reviews to make sure you're renting from a reputable company.
Renting a Car in Specific Cities in Mexico
You might be surprised, but almost every city in Mexico hosts at least one car rental company. In the cities mentioned below (and many others), you will find all the major car rental companies and more.
Don't forget to support the local economy as well and consider renting from a local car rental company.
Cancun
Cancun is undoubtedly the most frequented city for entering Mexico by plane, and a significant number of visitors choose to stay in the Quintana Roo and Yucatan area. If your plan is to indulge in an all-inclusive resort, renting a car might not be necessary. However, if you aspire to explore the Yucatan Peninsula, visit cenotes, haciendas, and towns like Merida, Tulum, or venture to Bacalar, you should certainly consider renting a car.
Car rental offices are available both in the city and the Cancun Hotel Zone. However, the most convenient approach is to pre-book a car before your arrival and pick it up at Cancun Airport.
Puerto Vallarta
Most visitors to Puerto Vallarta opt to stay in this vibrant beach town and comfortably explore on foot or by taxi, given its manageable size. However, if you have intentions of venturing out and exploring the city's surroundings, renting a car is an excellent choice.
You can rent a car from the city center or the airport, allowing you to drive to the trendy beach village of Sayulita and the tranquil beach towns along the Riviera Nayarit.
Tulum
As one of the most popular towns to visit in Mexico (it will even have its own international airport not too far in the future), Tulum is a destination where renting a car is highly advisable. While cycling between the town and the expansive beach is an option, there's so much to do and see that it's a shame not to explore the area.
Most of the rental companies are situated on the Tulum Beach Road in Boca Paila. With a car, you can easily visit the Sian Ka'an biosphere, nearby cenotes, or the ancient Mayan site, Coba.
Guadalajara
If you're planning a visit to Guadalajara, renting a car is a wise choice. The roads within the city and throughout the state of Jalisco are typically well-maintained and in good condition. Guadalajara International Airport is an excellent location for car rental, with all major car rental companies available.
If you missed that opportunity, inquire at your hotel for recommendations on reliable car rental services that are conveniently located near your accommodation.
Mexico City
Although renting a car in Mexico City is an option, driving around the city is not for the fainthearted. Traffic in Mexico's capital is exceedingly dense and intense, making it challenging to drive and find a parking spot. It's highly recommended to use Uber, taxis, the metro, buses, or bicycles to explore what this vast city has to offer. However, if you plan to venture into Mexico City's surroundings, renting a car is a good idea.
Go sightseeing to one of the neighboring cities, such as Queretaro, Pachuca, Puebla, or Cuernavaca, or visit ancient archeological sites such as Teotihuacan, Tula, or Cholula. Renting a car in Mexico City can be arranged at Terminal 1 and 2 of Mexico City Airport or in the touristy area of the city center.
Merida
The colonial town of Merida has become an increasingly popular tourist destination in recent years, and you can now find all major car rental companies in this beautiful town. Renting a car in this city is convenient as it is surrounded by rejuvenating cenotes, stunning haciendas, and numerous archaeological sites with Mayan ruins.
You can find most of the rental companies near the airport and in the city center.
Tijuana
Renting a car in Tijuana is by far the best way to explore this city that borders the U.S.A., and the state that it belongs to. Explore Baja California and drive all the way to Baja California Sur. You'll surely be treated to many breathtaking roads and views along the way.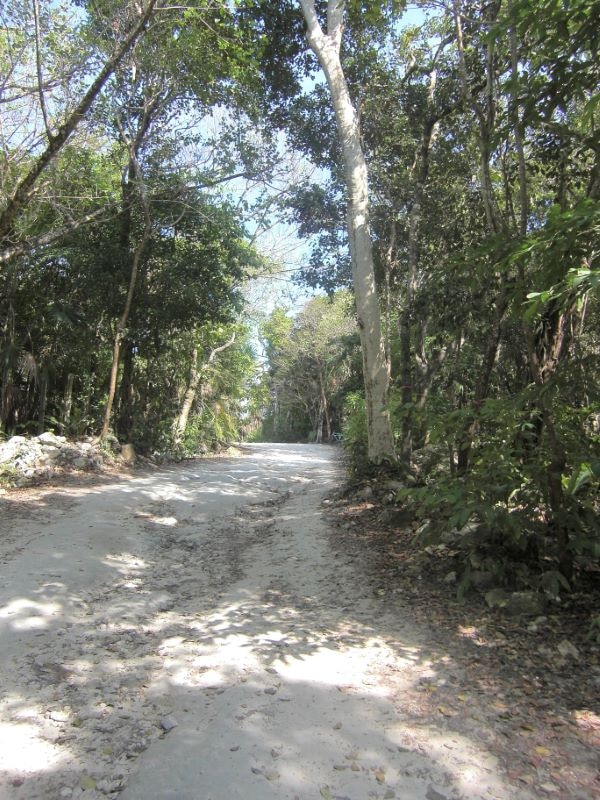 At the Tijuana Airport or in many locations throughout the city, you can find major car rental companies.
Oaxaca
Oaxaca is another prominent state in Mexico and a popular tourist destination. You can easily rent a car in the city of Oaxaca or at the airport. Alternatively, if you intend to stay on the coast, you can fly into Huatulco and rent a car from the airport.
It's important to note that while Oaxaca is a beautiful state, many of its mountain roads are narrow and winding, presenting a potential challenge for drivers.
How Can I Avoid Car Rental Scams?
Similar to any other place around the world, you can encounter car rental scams in Mexico. Often, this involves misleading advertising offering a seemingly incredible deal of $5 USD per day for car rental. However, when you go to pick up the car, you discover that no fees or insurance are included.
These are mandatory to secure the car, causing a significant increase in the total price. To avoid falling into this trap, you should carefully read the fine print or reach out to the rental agency, asking to clarify what is included and excluded in the quoted fee.
Heads-up: Quotes from rental companies usually do not include full insurance coverage, only the third party liability coverage. Keep in mind that the price will significantly increase if you purchase the full coverage.
Now, on to You
Still unsure if renting a car in Mexico would be highly beneficial for your trip? Consider your primary purpose for visiting the country. Are you planning to remain within a city that offers efficient public transportation, along with readily available taxis or Ubers? If so, renting a car may not be necessary.
This situation frequently applies to colonial towns and cities. The same holds true for Mexico City, being a vast metropolis best explored via the metro, (tourist) bus, or taxi.
However, if your plan is to explore a lot of Mexico and the countryside, or visit some ancient archeological sites, renting a car could be a good idea.
So, before making a decision, research your destination, search for rental car companies in the area, and ensure to carefully read the fine print during the booking process.
This way, you'll avoid any unwelcome surprises with extra charges when you arrive at the car rental counter for pick-up.
If you have been living in Mexico for a while you want to have a car on your own, check out this article on how to buy a car in Mexico.
Good luck!