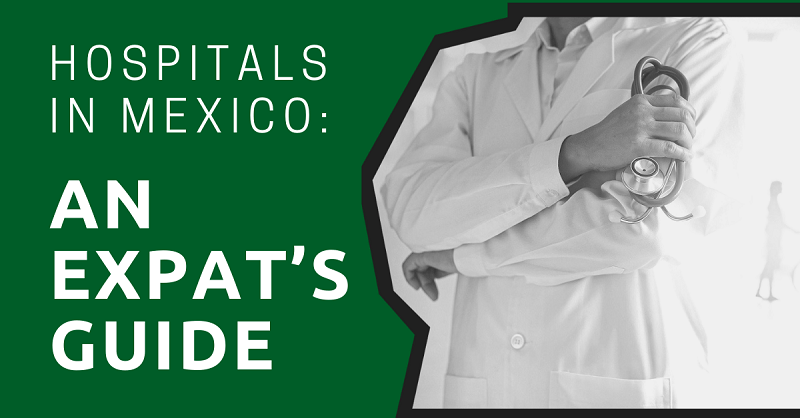 Hospitals are not something you may necessarily want to think about when you move to Mexico. However, the reality is that when you make your move here, you will want to find the best hospital for you and your family. After all, you never know when an emergency may arise.
Instead of scrambling at the last minute to find a hospital in your area, you can choose one beforehand that you know is reputable and that will provide you with the best care.
You'll find at least one first-class hospital in most major cities. Mexico City, Mexico's capital and biggest city, has the country's most technologically advanced private and public hospitals, and the other large cities, such as Guadalajara and Tijuana are not too far behind.
Around a third of the nation's more than 4,000 hospitals are operated by the government as public facilities providing low-cost or free care to participants in Mexico's three public healthcare programs, INSABI, IMSS, and ISSSTE. The other two-thirds are private, for-profit institutions with slightly better equipment, more diverse specialties, shorter wait times, and more luxurious quarters.
Ultimately, there is no right or wrong answer when it comes to finding a hospital in Mexico. In fact, Mexico boasts some of the best hospitals and medical care in the world. But of course, this doesn't mean personal preference doesn't come into play. For example, would you be happy to be treated in a public or private hospital?
To help you decide, in this article we'll discuss hospitals in Mexico, how to make an appointment, and even list some of the best ones in the country. We'll also take a look at how Mexican hospitals and doctors measure against international standards and learn which medical facilities offer the most advanced healthcare services.
This article will take approximately 44 minutes to read. Don't have the time right now? No worries. You can email the ad-free version of the article to yourself and read it later!
Types of Hospitals in Mexico
Mexico's government health authority, known as the Consejo de Salubridad General (CSG), is in charge of providing accreditation for every hospital in the country. In 2009, CSG began to adopt similar standards as the Joint Commission on Accreditation of Healthcare Organizations (JCAHO), the U.S.'s official hospital accreditation agency.
Today, all private and public hospitals in Mexico must be certified either directly by the international JCAHO branch, called JCI, or with CSG's new standardized regulations.
If you want to check the accreditation of a specific hospital, you can refer to the CSG's map of medical establishments in Mexico.
Certified hospitals and clinics are marked in green, while those that are still undergoing the certification process are marked in yellow. You can scroll around and zoom in or click on any tagged facility to see its specific details and location.
Public vs. Private Hospitals
One of the most important decisions you'll make when choosing a hospital is picking between a public or private healthcare facility.
There are over 4,000 hospitals all over Mexico. Around 70 percent of these hospitals are private with the remaining 30 percent being public. There are pros and cons to both types of hospitals, and which one you choose will be up to you, your needs, and your budget.
Public Hospitals
The Mexican government subsidizes healthcare, either partially or completely, for anyone in Mexico who needs it. The institutions behind Mexico's public hospital system are:
The Secretary of Health's Instituto de Salud para el Bienestar (INSABI) for anyone without formal employment
The Mexican Social Security Institute (IMSS) for anyone with a formal job
The Institute for Social Security and Services for State Workers (ISSSTE) for government employees
Besides the INSABI, IMSS and ISSSTE services, some states also provide additional free healthcare services within their borders.
Related reading The Complete Guide to Mexico's Healthcare System for Expats
INSABI
INSABI, Mexico's largest public hospital and healthcare system, runs over 800 hospitals across the country. It's meant to provide coverage for anyone in Mexico who is not formally employed and can't afford to subscribe voluntarily to IMSS.
At an INSABI clinic or hospital, anyone can receive primary and secondary care at no cost since it's funded mainly by taxes. You're technically not allowed to pick and choose which INSABI facility to visit, and you must first go to the INSABI primary care clinic (Centro de Salud) nearest you.
If the general physician at the Centro de Salud decides you need secondary care, they'll assign you an INSABI hospital to visit, usually also the one nearest your residence.
If you need in-patient care, INSABI hospitals generally have large rooms containing around six beds separated by slide curtains. You'll need to bring your own toiletries and other necessities such as soap, toilet paper, and towels. English is generally not spoken in such hospitals.
If you need tertiary care, your local INSABI clinic or hospital will assign you to one of the larger INSABI hospitals in Mexico City, Guadalajara, or Tijuana where treatment for major and long-term health problems is available for a comparatively modest fee.
To join the INSABI program, you only need to bring on your first visit either your CURP, birth certificate, or other official identification. Foreigners used to have to prove their residence status, but that requirement was discontinued in 2022.
The CURP is a unique government identification number given to all Mexican citizens at birth and to any foreigners who receive resident status, temporary or permanent, in Mexico. If you have a resident card, your CURP will be printed on the front.
To learn more, you can call the INSABI hotline for free at (800)-767-8527.
Read more: Is There Free Healthcare in Mexico?
IMSS
IMSS, Mexico's social security program covering employed people and their families as well as a few voluntary subscribers, runs nearly 300 hospitals in Mexico.
IMSS healthcare is paid for in part by a small deduction withheld from the employed person's salary and is partially subsidized by the employer and the federal government. There is also a voluntary participation process that anyone can subscribe to for a small annual fee.
After you've been subscribed for a minimum of four weeks, you'll be eligible to the IMSS program's coverage of primary, secondary and tertiary care, including major and long-term treatments, surgeries, and medication. If you have an accident or develop a condition that prevents you from working, IMSS will provide you with disability income for up to a year.
You can visit the IMSS website to see a list of pre-existing conditions that aren't covered or are subject to deferment.
In 2022, IMSS also began offering a completely free tier called IMSS-BIENESTAR, targeting mostly far-flung rural populations.
We've provided a link to a government directory of these remote IMSS-BIENESTAR facilities in our below section on The Best Public Hospitals.
Read more: A Complete Overview of IMSS Health Insurance For Expats in Mexico
ISSSTE
The ISSSTE is another public hospital system in Mexico. ISSSTE hospitals cater strictly to government employees, so I won't get into much detail here.
Public hospitals are not normally a top choice for many expats, especially if you need a particularly important or complicated surgery.
But this does not mean that public hospitals in Mexico are lackluster. In fact, many of the public hospital doctors and nurses are well-trained and highly regarded. The issue, rather, lies in the unfortunate reality of limited resources and equipment.
Public hospitals only make up around 1,000 of the hospitals throughout Mexico, so there is quite a shortage of them compared to private ones. Especially since most Mexicans opt for public healthcare rather than private. This often leads to long waits not only for emergency rooms but also specialized treatment.
However, the main advantage of choosing a public hospital is that for both temporary and permanent Mexican residents, treatment at these public hospitals will generally be free of charge.
As long as you have a social security number (CURP), you're covered by INSABI or IMSS – both of which are government schemes that part of Mexico's healthcare system.
If you do not qualify for free healthcare in Mexico, you can still expect more than fair prices to be treated at a public hospital. For this reason, public hospitals are a popular choice for expats who are on a budget and who have no health insurance in Mexico.
If this situation applies to you, a local public hospital would be the way to go.
Private Hospitals
Most expats and people who retire in Mexico choose to get treated at private hospitals. You not only have more private hospitals to choose from throughout the country, but you also get up-to-date medical equipment and resources not often found in public hospitals. Note that there are different levels of private hospitals in Mexico:
Single-room pharmacy clinics
Basic hospitals
Larger hospitals with wider ranges of specialties
Major specialty hospitals in Mexico City, Guadalajara, Tijuana, etc.
Even though public hospitals in Mexico normally have doctors and nurses that can speak English, you can be certain that private hospitals have English-speaking doctors often trained in the U.S. or Canada. Additionally, there is often the added perk of having other medical staff like receptionists that are fluent in English.
Many people may prefer to go to private hospitals as these tend to be more organized and efficient and have better-quality facilities and technology. What's more, the doctors and other healthcare professionals in private hospitals have better training in using advanced medical equipment and offer higher-quality medications.
The communication, medical equipment, and resources may seem like a dream, but all of this does come with a price.
Private hospitals in Mexico are much more expensive than public ones. However, as a matter of perspective, American expats usually come to find that even private hospitals in Mexico are not as expensive as hospitals in the U.S.
Additionally, private hospital stays are generally more comfortable with a higher standard of care. To receive care at or be admitted to any private hospital, you'll generally need to start by presenting a valid credit card or proof of your health insurance.
If you have insurance that can cover any treatments at a private hospital, this cost may not even be a consideration. But keep in mind that even if you do have insurance, private hospitals often require a credit card hold even before you are admitted.
Hospitals do this to make sure you can pay before they verify the level of coverage provided by your insurance.
Private Pharmacy Clinics
Mexico's single-room pharmacy clinics deserve a quick word.
You can find pharmacies basically on every other street corner, and most of them have a small clinic in the back with an in-house doctor. These are often a faster, cheaper option than an actual hospital if you wish to see a doctor for a minor ailment, such as a cold, rash, light stomach problem, etc.
Wait times for pharmacy clinics are usually null or very short, and the doctor will see you for free or for a small fee, usually around 50 pesos. If your ailment requires medication, they'll write you a prescription, which you can conveniently get from the pharmacy.
The pharmacy usually gives these doctors a commission for any medications they prescribe. If you need more attention than they can provide, they'll refer you to a hospital.
Doctors in Mexico
Medicine is one of the most globalized professions today. There are plenty of Mexican doctors who studied in the U.S. and other countries around the world. Thanks to Mexico's comparatively simple regulations and cheap costs, many international medical students also come to Mexico to complete their training.
Medical training programs in Mexico follow strict standards comparable to that of most developed countries. Would-be physicians must complete at least four years in medical school, at least one year working as an intern in a hospital, and one more year doing public service.
Once they pass the national medical exams, student doctors receive their medical license and are allowed to start practicing as a general physician or continue their studies in a specialty program.
Mexico offers a free university education to any of its young citizens who want it after graduating from high school, as long as they can pass public university entrance exams. About 85% of the doctors in Mexico are trained in public universities.
Many of these public universities, such as Mexico City's UNAM and IPN or Guadalajara's UDG, are rated higher by international university ranking platforms than their private counterparts.
After graduation, all medical students from public universities must then spend at least a full year providing social services to the public hospital system to repay society for the costs of their education. This system of sponsorship and service is what allows the Mexican government to offer free healthcare to underprivileged and remote communities.
If you visit a public hospital, you'll likely be treated by one of these recently graduated doctors performing their social service duty.
Thanks to this system, most Mexican doctors begin their careers completely or mostly free of student debt. This is one reason they charge a lot less for their services than in many first-world countries where the typical doctor begins their practice with hundreds of thousands of dollars of educational debt. Even the approximately 15% of Mexican doctors who attend Mexico's most expensive private medical universities only pay a fraction of the international average education costs per semester.
Because they experience less financial pressure, Mexican doctors are able to spend more time with their patients. Instead of rushing you out the door so the doctor can stay on schedule to meet their minimum required visits, they'll take time to listen to you and fully understand your predicament.
According to the Organization for Economic Cooperation and Development (OECD), the patient turnover rate of doctors in Mexico is one of the lowest in the world. Where the average doctor sees around seven patients per day, Mexican doctors show an average of about two consultations per day.
The considerably lower rate of medical litigation in Mexico also translates to friendlier interactions and outcomes. Few Mexican doctors have malpractice insurance, and few patients sue their doctors for malpractice.
Physicians don't feel the need to overwhelm their patients with questionable, expensive medical tests just to protect themselves proactively from future litigation. Doctors feel they can be more forthcoming and human with their patients rather than worrying about saying something that could be used against them in a lawsuit.
It's important to know that the vast majority of Mexican doctors don't even keep their patients' medical records. The responsibility falls on patients to keep track of and update their historical medical data.
Medical License
All practicing physicians must display their medical license in their office. Specialist doctors must display their general practitioner license as well as each of their specialty certifications. You can find out if your doctor's general or specialty certifications are valid by searching for their name on this government website containing a complete registry of professional licenses in Mexico.
Besides checking their medical license and board certifications, another way to find out if a given doctor is trustworthy is by checking their information on the website of the U.S. Embassy and Consulates in Mexico, which keeps a short list of Mexican doctors and other medical services, divided by city.
The list comes with a disclaimer that the included parties are not necessarily endorsed by the U.S. government. That means you'll need to do further due diligence, but it can be a good place to start.
Specialist Doctor
There are also various specialty medical boards, generally known as Consejos, that certify doctors who continue to update their education in various specialties by attending courses and conferences or conducting and publishing studies.
If you need a highly specialized medical professional and want to make sure they're as qualified as they claim, you can ask for their board certification and then double-check it on the board's website.
Many physicians won't be board-certified, but this isn't necessarily a mark against them. Mexico has plenty of highly experienced general practitioners who choose not to pursue medical board certification for one reason or another.
Unlike in many other countries, healthcare specialists in Mexico have no problem accepting patient walk-ins without a primary doctor referral.
When you need a specialist, you can ask your general physician to recommend one or you can find one on your own.
Around half of Mexico's medical specialists work part-time in a public hospital and part-time at a private practice. Doctors working in Mexico's public hospitals receive a government salary. Most doctors working in the private sector have solo practices or form small unofficial partnerships with other specialists.
Levels of Care
The first level for medical care in Mexico, as with most other countries, lies in the hands of the general practitioner, or GP. GPs can be found all throughout Mexico in hospitals and in clinics of their own.
If you have any medical concern that you're looking to raise, the first step would be to contact your GP. If you don't have one in Mexico, ask friends and family for recommendations or look for a reputable one online.
Once you make an appointment, the GP should be able to give you the best course of action. After seeing you, your GP either prescribes you medicine or refers you to a specialist.
Specialists in Mexico are the second level of care. There is a long list of specializations, including:
orthopedics
fertility
bariatric
gynecology
cosmetic
urology
It is not always necessary to see a GP before you see a specialist in Mexico, but it's recommended as you may not necessarily know who to see for your specific needs.
However, if you have no doubt that you need to see a urologist, then you can book an appointment without a referral.
You can find specialist doctors on websites such as Doctoralia or by contacting your local hospital.
Making an Appointment
If you need to go to a hospital for an emergency, you will, of course, be seen as soon as possible or be asked to wait. However, there are also instances when you would need to make an appointment to go to the hospital in Mexico.
The range of services hospitals offer mean that people go to hospitals for a variety of reasons. This can range from needing an x-ray to getting surgery.
Whatever the reason for making an appointment, the process is different depending on what hospital you choose. But most hospitals should follow a similar process. When you have to visit a hospital in Mexico, either private or public, you may not always need the following documents, but you should bring them just in case:
Your passport and visa document or residence card
Proof of your health insurance if you're insured
Any personal medical records you have
Your credit card
Read more: Health Insurance in Mexico for Expats: What You Need to Know
Public Hospital Appointments
In this day and age, it might be expected to have an online appointment booking system in place. But public hospitals in Mexico don't have these online systems yet — though hopefully that will change soon.
So, in order to make an appointment, contact the hospital.
You can find the hospital's contact number on Google or its website. You should still be able to make an appointment over the phone even if you don't speak Spanish.
An alternative to a phone call is to simply walk into the hospital to make an appointment at the reception.
Some public hospitals have an online contact form that can be used to make an appointment as well. However, the recommendation is to call as it's easier to ensure that the hospital has all of your details to make an appointment in one go.
INSABI
If you choose to use the public INSABI system and your health issue isn't an emergency, the proper way to start the care process is to visit your closest Centro de Salud with any one of these documents: your CURP, birth certificate, or other government-issued ID. As a foreigner, your visa document or residence card is not technically required, but you may want to have it on hand just in case.
You'll undergo a quick registration process, and then they'll give you your INSABI registration card and number. Keep these safe because any medical records they keep for you will be filed under this number. If you know your CURP number, you can also register with INSABI online ahead of time at this link.
After registering, you'll be assessed by the health personnel at the Centro de Salud. If they decide your issue needs a higher level of care, they'll give you an official referral to the correct place that will provide you the right level of care, whether that's an INSABI general hospital or a specialty hospital.
They should provide you with all the details and any paperwork you'll need to make a smooth transition to the appropriate level of care, but if you have any questions, you can ask them to clarify anything that may be unclear. If your test results show that you need tertiary care, you may have to travel to a major city where the most highly specialized INSABI hospitals are located.
If your health issue is an emergency, you can skip the Centro de Salud and go directly to your closest INSABI hospital with your CURP, birth certificate, or other ID.
We've compiled a list of government websites where you can find your nearest INSABI hospital or Centro de Salud, depending on your location, in the above section (The Best Public Hospitals).
IMSS
If you decide to use the public IMSS system, they'll assign you a local clinic and general physician when you sign up. This will be your official first point of contact with the IMSS system. You'll be able to receive regular checkups and address any health concerns or emergencies there.
If your employer will be providing you with IMSS coverage, follow their instructions to get registered and find out where your point of contact will be. If you want to sign up voluntarily, you can start the registration process at this link.
Private Hospital Appointments
If you decide to use the private healthcare system, you'll be able to choose the hospital you visit and the doctors you see. Mexico's economy practically runs on word of mouth, so if you don't already have a hospital or solo practice in mind, ask a few trusted people in your inner circle for recommendations.
Unlike public hospitals, almost all private hospitals have some kind of online booking system to make an appointment. They may ask you to provide a preferred appointment date and time or to choose an available one online.
Other private hospitals may simply ask for your contact details through an online form. Once you send your details, a receptionist calls you to make an appointment.
Alternatively, you can simply call reception at your chosen private hospital and speak with someone to make an appointment.
Walk-ins are also generally welcome, so don't be afraid to simply show up with your documents in hand.
Required Documents for Hospital Appointments
Whether you go to a public or private hospital, the documents required for your hospital appointment are the same.
The only difference is that for a public hospital, you need your CURP if you are eligible for free public healthcare.
Besides that, the required documents are as follows:
your passport
past medical records
private insurance details, if applicable
Follow-Up Appointments
When you're at your first hospital appointment, your doctor or nurse will let you know if you need to come back for any follow-up appointments.
In most cases, they help you make a follow-up appointment at that moment, so keep your calendar close in hand to let them know what days you're free.
On the day of the follow-up appointment, the hospital will already have your details in the system, so you just need to verify your who you are by showing them your ID.
Then, you should be good to go.
It's hard to make estimates of wait times in Mexico because of the country's informal relationship with time. Additionally, availability of healthcare varies from city to city.
Mexico City, for instance, has about two and a half available hospital beds for every 1,000 people. The state of Chiapas, on the other hand, only has about one available hospital bed for every 1,000 residents.
In the private hospital system, you'll probably be able to make an appointment to see a general physician on the same day or, at most, wait a couple of days. If you want to see a specialist who is in high demand, you might have to wait for a week.
The public hospital system offers services on a first-come, first-served basis. Outside of pandemics or other health emergencies, the smaller Centros de Salud and IMSS clinics usually have short or no lines and waiting periods for patients to receive primary care.
When you need a consultation with a specialist in a high-demand hospital, though, you may have to get in line starting from around 4:00-5:00 a.m. to get an appointment later that day.
On average, the waiting period for a diagnostic procedure in the public healthcare system is about 11 weeks, and the waiting period for a surgical procedure is about 14 weeks.
Hospital Waiting Times
It's hard to make estimates of wait times in Mexico because of the country's informal relationship with time. Additionally, availability of healthcare varies from city to city.
Mexico City, for instance, has about two and a half available hospital beds for every 1,000 people. The state of Chiapas, on the other hand, only has about one available hospital bed for every 1,000 residents.
Public hospitals have notoriously long waiting times. According to the Salud Publica de Mexico, the average waiting time for a surgical procedure at a public hospital in Mexico lies somewhere between 12 to 15 weeks. And the average waiting time for a diagnostic procedure is shorter at 11 weeks.
The public hospital system offers services on a first-come, first-served basis. Outside of pandemics or other health emergencies, the smaller Centros de Salud and IMSS clinics usually have short or no lines and waiting periods for patients to receive primary care.
When you need a consultation with a specialist in a high-demand hospital, though, you may have to get in line starting from around 4:00-5:00 a.m. to get an appointment later that day.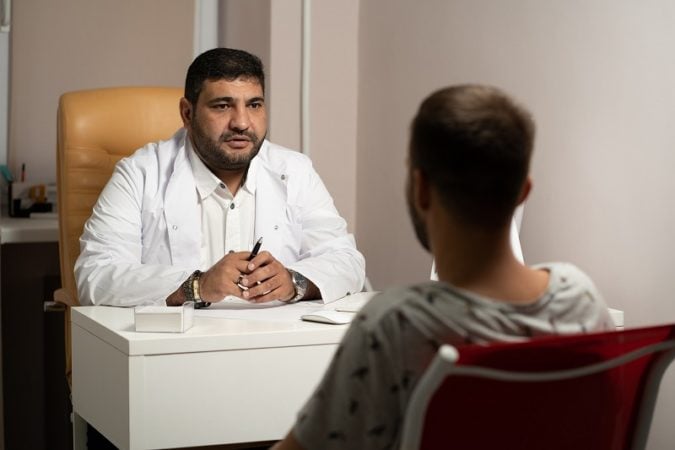 In terms of urgent care, patients in public hospitals can wait for most of the day before being seen by a doctor. So, in some cases, hospital staff may ask the patient to come back the next day.
Similarly to urgent care, an appointment to see a general practitioner is normally scheduled on a first-come, first-served basis. This means there are often patients waiting in front of a GP clinic from the early morning in order to see a doctor.
On the other hand, private hospitals have much shorter waiting times.
Most notably, in order to see a specialist, a patient at a private hospital can get an appointment within a few days. And for any surgical procedures, most patients will wait up to a couple of weeks after the initial consultation with the specialist.
In terms of GP appointments, private clinics and hospitals have a scheduling system in place. This means patients don't have to line up for hours to see the doctor. They can simply book a time that suits them.
Due to the stark differences in waiting times between public and private hospitals, most expats opt for private hospitals. After all, undergoing an important surgery weeks and months ahead might make all the difference.
Prices
Here's a price breakdown of general hospital services, and the cost differences between public and private hospitals.
Keep in mind that private hospitals have a wider price range, as the costs differ depending on which hospital you choose.
Doctor's Visits
A general medical consultation with a doctor at a public hospital in Mexico costs around MXN400 to MXN830, or US$20 to US$40
Expect to pay around MXN830 to MXN1030 pesos, or US$40 to US$50 at a private hospital.
Private Hospital Costs
Most private hospitals in Mexico will be upfront with you about the costs of their services.
You generally won't be blindsided with a massive bill at the end, like in some supposedly more developed countries. Still, for major treatments or procedures, you should always ask in advance for a written estimate of the costs, just to be safe.
If you need to stay in the hospital for a while, ask them to give you an itemized bill every day to avoid future complications.
Most private hospitals won't let you leave until you've paid all your pending bills. If you'll be undergoing an elective procedure, you'll be asked to pay up front.
If you don't have insurance, many private hospitals require a deposit ahead of time even for nonelective procedures.
This can be anywhere between $5,000 – $100,000 pesos. Some hospitals ask for an upfront deposit even if you have insurance and then refund your deposit once your insurance covers your costs.
Here are some out-of-pocket cost estimates for a few common medical procedures and services.
These may vary depending on the city and hospital. All prices are in MXN.
General consultation: $800 – $1,000
Specialist consultation: $1,000 – $1,500
Complete blood work: $1,000 – $1,600
X-ray: $200 – $600
Ultrasound: $1,000 – $1,500
MRI: $3,000 – $8,000
Hip replacement: $80,000 – $200,000
Bypass surgery: $500,000 – $1,000,000
Hysterectomy: $30,000 – $50,000
Gastric bypass surgery: $100,000 – $200,000
One day of in-patient care: $10,000 – $50,000
Public Hospital Costs
At INSABI hospitals, you'll get consultations and primary to secondary medical care at no cost and with very few questions.
If you need tertiary care at a public hospital and you can make a convincing case that you're underprivileged, you'll need to visit the hospital's social work area and present your case.
The social worker will consider your situation and compare it to their socioeconomic base rates to determine whether or not to bill you and if so, how much you'll need to pay.
The annual cost of voluntary participation in the IMSS system depends on how old you are. The rates go up a bit every year.
• Age 0 – 19: $6,850
• Age 20 – 29: $8,500
• Age 30 – 39: $9,150
• Age 40 – 49: $10,600
• Age 50 – 59: $11,000
• Age 60 – 69: $15,300
• Age 70 – 79: $15,900
• Age 80 and up: $16,450
Scans
To get an ultrasound in a public hospital, you'll pay around MXN520 to MXN720, or US$25 to US$35.
At a private hospital, an ultrasound costs between MXN1,000 to MXN1,500, or US$48 to US$73.
Hospital Rooms
For basic hospitalization in a public hospital room, the daily rate lies around MXN8,000 to MXN9,000, or US$385 to US$435.
On the other hand, private hospitals charge around MXN10,000 to MXN20,000 per day. That's around US$480 to US$965.
Surgeries
Surgery costs depend on what kind of surgery you need and how complicated it is. The actual cost of surgery at a public hospital is hard to pinpoint as it depends on the individual, but most general surgeries seem to lie between MXN22,000 to MXN35,000 pesos, or US$1,050 to US$1,700.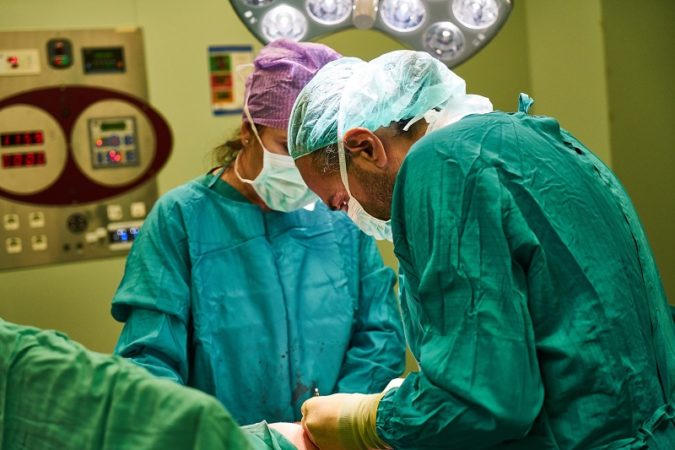 At a private hospital, a hysterectomy, for example, costs around MXN93,000 to MXN135,000, or US$4,500 to US$6,500.
Getting to a Hospital
There are different ways to get to a hospital and they depend on how urgent your medical needs are.
Of course, if you need to get to a hospital as soon as possible due to a cardiac arrest or another life-threatening emergency, your best bet would be to call 911.
Within a few minutes of the call, you should have an ambulance ready to take you from your home or apartment in Mexico to the nearest hospital to get you the urgent care you need.
More than likely, the ambulance that takes you to the hospital will be privately owned, so expect to be charged if you don't have insurance.
Another option if the situation is urgent but not life-threatening is to simply hop in a taxi or drive to the hospital.
If you're close enough to a hospital, this may even be a quicker option as you won't need to explain your situation to the 911 operator or wait for the ambulance to arrive.
On the other hand, if you're going to the hospital for a non-urgent appointment, there is no need to hurry there. In this situation, you can go with your usual method of transportation to get there.
Medication and Pharmacies
Most visits to the doctor end in a trip to the pharmacy to pick up a prescription. If you have seen a doctor in a hospital, you could even pick up the prescription at the hospital's pharmacy, saving you an extra trip on your road to recovery.
You won't have any trouble finding pharmacies in Mexico as they are on pretty much every corner. Most pharmacies close anywhere from 10pm to midnight, but there are pharmacies that stay open 24/7 for any late-night needs.
Furthermore, some pharmacies even provide a home delivery service.
Mexican pharmacies don't tend to stockpile medicines, so if you need to pick up a larger prescription, you may have to put an order through first and pick up the medication a few days later when it arrives.
A great advantage of Mexican pharmacies is that many of them, like Similares or Del Ahorro, have a doctor available in-house.
These consultorios are a great option if you have any small issues that you want to discuss with a doctor in order to get the right medication for it. They can even help with other issues like stitches and blood pressure checks all for just a couple of pesos – one of the perks of living in a country with such a low cost of living.
In terms of medical tourism, if you plan to bring prescription drugs back to your home country, you need to check with the regulations of your country.
On the other hand, if you plan to bring any prescription medications into Mexico, make sure to keep the medication in its original labeled containers along with the prescription. And a good rule of thumb is to not bring any more than 90 days worth of medication.
It's also worth noting that some medication that's not available over the counter in other countries may be available in Mexico. For example, Viagra (a prescription medicine in many countries) can be found over the counter at almost any pharmacy in Mexico.
Best Hospitals in Mexico
The best hospital in Mexico for you is going to depend on a number of factors, like insurance, location, type of treatment needed, and more. You should do your research to pick the best hospital for you.
To help you start your research, let's go over what are considered some of the best hospitals in Mexico due to outstanding service, top-notch facilities, and competent doctors.
But keep in mind that this is in no way a complete list, and just because a hospital is considered one of the best doesn't always mean that it's the best option for you.
Ultimately, the best hospital is the one that can treat you with the care you need and that is closest to you.
With that said, let's jump into the list, starting with public hospitals first.
Public Hospitals
If you use the public healthcare system, you generally won't be able to choose your doctor or hospital.
IMSS participants are assigned a specific clinic and general physician when they enroll.
INSABI participants must visit the Centro de Salud closest to where they live for general care or use the closest INSABI or IMSS-BIENESTAR hospital for emergencies.
Here are some links to help you find the INSABI hospital or Centro de Salud closest to you, depending on your city:
Here are the Mexican government's online directories where you can find the IMSS and IMSS-BIENESTAR hospitals closest to you:
Here are some of what are considered the best public hospitals in Mexico.
IMSS – Centro Médico Nacional Siglo XXI
The Centro Médico Nacional Siglo XXI is a public hospital under the IMSS scheme. It was built in 1961 and is administered by the Ministry of Health. It is located in Cuauhtémoc in Mexico City.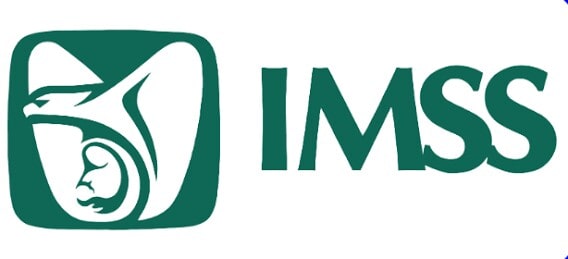 This hospital is known for its specializations in cardiology, pediatrics, and oncology. It boasts over 800 beds and modern facilities.
If you're covered by the IMSS scheme (that is, if you are employed by a Mexican company), this is a great public hospital choice in Mexico City.
Hospital Civil De Guadalajara Juan I. Menchaca
Hospital Civil De Guadalajara is a university hospital and boasts two hospital units. The first is the Fray Antonio Alcade Hospital and the newer campus is the Juan I. Menchaca Hospital.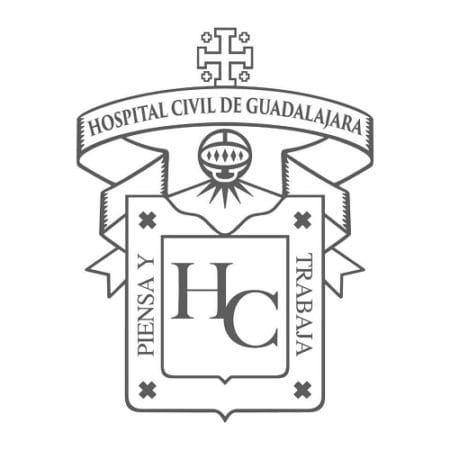 As the name suggests, they are both located in Guadalajara. And as university hospitals, they both serve as teaching hospitals for future medical professionals as well.
The Civil Hospitals of Guadalajara make sure that they are meeting the needs of their patients and provide quality care.
Private Hospitals
Most expats choose to go to a private hospital rather than a public one. For this reason, the list of the best private hospitals is much longer. Here are just some of the best private hospitals throughout Mexico.
Hospital Médica Sur
Médica Sur is located in Mexico City and is considered one of the most prestigious and famous medical centers in all of Mexico. In 2022, Medica Sur in Tlalpan was listed as one of Newsweek magazine's best hospitals in the world.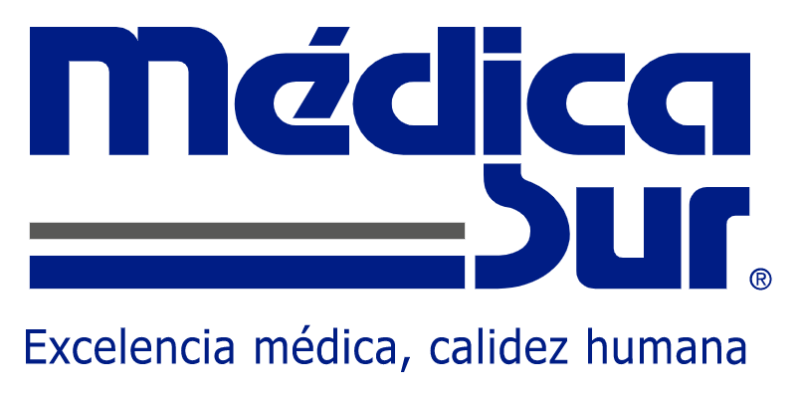 Médica Sur is JCI accredited and has almost 4,000 doctors, surgeons, and nurses that treat 15,000 patients every year.
This private hospital is known for neurology, orthopedics, cardiology, and oncology. It also offers medical tourism services, which makes it a popular choice for tourists as well as expats.
Its high-end technology and standards make the hospital one of the best in Mexico.
Telephone: +52-800-999-8743
Website: https://medicasur.com.mx
Centro Médico ABC
Centro Médico ABC is a private hospital also located in Mexico City. It has two campuses – one in Santa Fe and the other in Observatorio.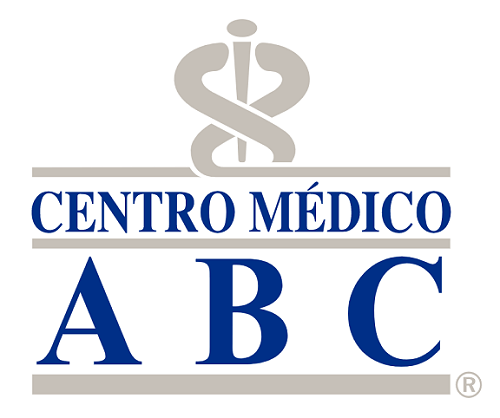 Both of these campuses have hundreds of internationally recognized doctors and professionals looking after thousands of patients.
This hospital uses the latest technology in a variety of different specialties, leading to each of the campuses getting the JCI certification.
It is internationally recognized as a health institution that has one of the highest standards of quality and safety in the world.
Hospital Ángeles
The Angeles Group has 25 hospitals under its name. Its hospitals work hard to ensure that patients are well looked after for any of their needs.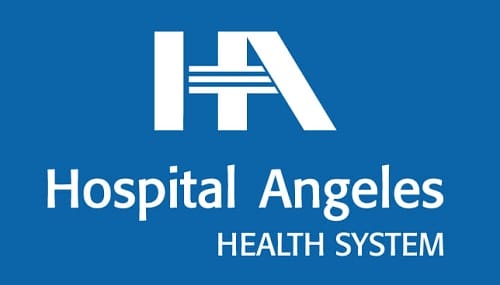 You can find a Hospital Ángeles throughout Mexico, in cities such as Tijuana, Puebla, and Mexico City.
The hospitals in this network are self-contained so patients don't have to leave for anything.
Besides the usual modern facilities available in most private hospitals, they also have gyms, cafeterias, and even libraries. Additionally, they are fully equipped to look after medical tourists.
Telephone: +52-664-635-1800
Website: https://hospitalesangeles.com/tijuana
Amerimed Cancun Hospital
Amerimed Hospital offers a wide range of routine and emergency services for its patients.

The JCI-certified hospital has doctors on call 24/7, so if you ever find yourself in need of a doctor in Cancun, you know this hospital has you covered. Their staff is also supported by the latest technology.
Moreover, it's recognized worldwide as a healthcare provider due to its quality of service and equipment available.
And they aim to continue to deserve this recognition by offering top-notch services to patients and families. They call themselves a "one-stop" service for all things medical, as they provide a range of services, from inpatient care to intensive care and more.
Telephone: +52-998-881-3400
Website: https://amerimedcancun.com
Hospiten
Cabo's Hospiten was originally part of the Amerimed hospital franchise. It was sold to new owners in 2014 and moved to a brand new building in 2018. Under new ownership, it continues to offer quality medical services, including emergency care, surgery, gynecology and obstetrics, as well as a complete pharmacy.
The facility has 18 luxurious private rooms, each with its own full bathroom and family waiting space.
Telephone: +52-624-145-6000
Website: https://hospiten.com/centros-y-hospitales/hospiten-cabo-san-lucas
BlueNet
Cabo's BlueNet Hospital takes pride in its compassionate, personalized medical care. The facility comes with state-of-the-art equipment and treatments, including its own operating room, intensive care unit, pharmacy, and an emergency room that's operational 24/7.
Telephone: +52-624-104-3911
Website: https://www.bluenethospitals.com
Hospital Español
Hospital Español is another private hospital located in Mexico City. It was founded in 1842 and the hospital hosts 400 beds throughout its 19 buildings.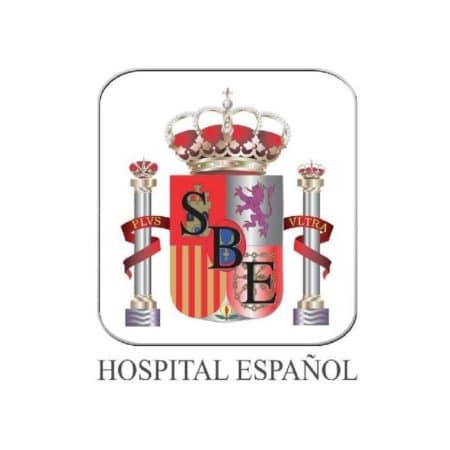 This hospital is a part of the Sociedad de Beneficiencia Española and boasts a wide range of over 30 specializations, including:
allergology
cardiology
geriatrics
gynecology
oncology
orthopedics
urology
Hospital Star Médica
Star Médica is a private hospital group founded in 2002. As its quite new, this hospital boasts modern facilities and equipment throughout its 15 hospitals in Mexico. It has locations in Mexico City, Chihuahua, Merida, Veracruz, and more.

Its hospitals offer services such as emergency care, surgery, ICU, NICU, laboratory, rehabilitation, cardiovascular care, and cardiology.
Moreover, its ultra-modern facilities include spacious hospital rooms and state-of-the-art equipment. And as a plus, since it's a hospital popular with expats, they'll be familiar with your needs.
Hospital Galenia
Hospital Galenia in Cancún, Quintana Roo, is probably one of Cancún's most well-known private hospitals, with expats and vacationers alike making it their preferred hospital. It is conveniently located right next door to the airport.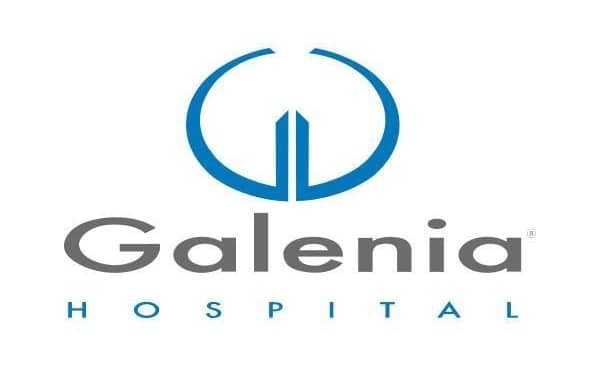 It offers multiple services, including:
general surgery
cardiology
urology
plastic surgery
brain surgery
Galenia is equipped with the latest technology and has a team of amazing medical professionals that support the patients in the quality of medical care it offers.
Telephone: +52-998-891-5200
Website: https://hospitalgalenia.com
San Javier
Guadalajara's Hospital San Javier has been providing healthcare for nearly 30 years. The hospital has more than 70 beds and works with over 3,000 physicians with a wide range of board-certified specialties, many of whom speak English.
It's famous for constantly innovating and upgrading its specialty services and has won a number of awards for its customer-first care and safe practices.
Telephone: +52-333-669-0222
Website: https://sanjavier.com.mx
Puerta de Hierro
Guadalajara's Centro Médico Puerta de Hierro focuses on tertiary care, with around 30 specialties, such as cardiology, neurology, and transplant services.
The hospital is part of the international Mayo Clinic Care Network, which means they have access to the network's medical databases, conferences, and electronic consultations.
The facilities are loaded with similar technology and amenities as you might find in a U.S. university hospital.
Telephone: +52-333-848-2100
Website: https://hospitalespuertadehierro.com
The American British Cowdray Medical Center, Santa Fe
Mexico City's Centro Médico ABC in Santa Fe is another one of Mexico's most outstanding JCI-accredited facilities that also made it in Newsweek's 2022 list of the World's Best Hospitals. At the time of its founding in 1886, it was Mexico's first private hospital.
Today, it has more than 1,400 practicing doctors in 40 different specialties, which include pediatrics, gynecology, obstetrics, and neuroscience.
Telephone: +52-551-103-1666
Website: https://centromedicoabc.com
Costamed
Playa del Carmen's Costamed is Mexico's latest hospital to achieve JCI accreditation. It has 19 hospital beds and 30 specialties, including angiology, dermatology, and general surgery.
Telephone: +52-987-872-9400
Website: https://www.costamed.com.mx/hospital/cozumel
San Javier
Puerto Vallarta's Hospital San Javier is affiliated with Guadalajara's innovative specialty hospital by the same name mentioned previously on this list. Their Vallarta facility includes 25 private rooms, an oncology unit, a gamma-knife neuro-radiosurgery center, and MRI scanning capabilities. They market themselves as a full-care unit that can provide patients most of the healthcare services they need without having to leave the campus.
Telephone: +52-322-226-1010
Website: https://sanjavier.com.mx/hospitals/san-javier-puerto-vallarta
Emergency Numbers
Please note that these emergency numbers are valid throughout Mexico. If you are traveling in a specific state or city, you may also find local emergency numbers that can be used in addition to these.
General Emergency: 911
Red Cross (Cruz Roja): 065
Fire Department (Bomberos): 068
Citizen Attention Center (CAAC): 072
Federal Police: 088
Highway Assistance: 074
Anti-Poison Center: 800 00 45 555
Women's Emergency Line: 800 911 25 11
Children's Emergency Line: 800 123 32 32
Consumer Protection Agency: 5568 8722 or 01 800 468 8722
Now, on to You
The Mexican hospital system can seem a bit complicated at first glance. But once you understand the differences between private and public facilities and how to get started with each, it's pretty easy to learn as you go.
The hospitals listed above are only a fraction of the best hospitals in Mexico. Mexico has some of the best hospitals in the world, which is only confirmed by the millions of medical tourists that come to the country every year for care.
Although not all hospitals may have state-of-the-art facilities or shiny new buildings, patient care remains consistent throughout the country. Doctors and nurses in Mexico care and take great pride in looking after their patients.
So, if you're an expat living in Mexico, you're in luck. No one wants to think about going to the hospital, but the reality is that accidents and illnesses do happen. And when they do, you'll be glad to know that you're in safe hands, whether you go to a public or private hospital.
Other helpful links: