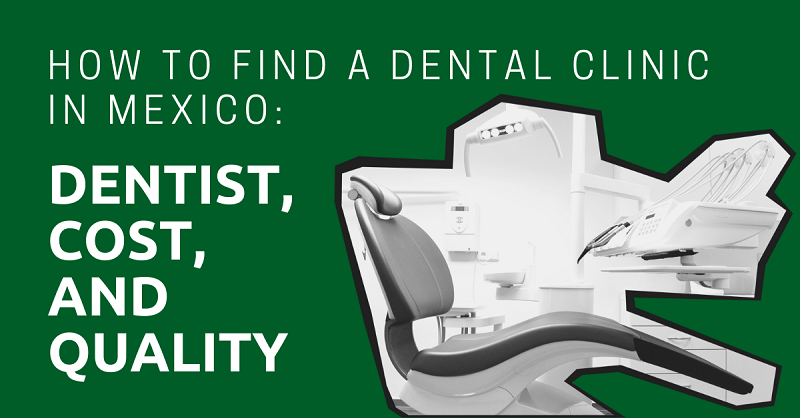 One of the best things about being an expat in Mexico is having access to the country's good healthcare services, which are much more affordable than in other developed countries like the U.S.
The quality of dental care in Mexico is excellent too, and there certainly are very good dentists here. But you may discover that as a foreigner, it can be difficult to find the right dentist or dental clinic for you and/or your family.
We hope this guide can help you find information about dental care services and dental clinics in Mexico.
This article will take approximately 21 minutes to read. Don't have the time right now? No worries. You can email the ad-free version of the article to yourself and read it later!
Overview
In Mexico, there are a lot of dental clinics, many of which employ English speaking staff who can answer queries from non-Spanish speaking foreigners. You can also visit the clinics' websites which contain a lot of useful information about their services.
Most dental clinics in Mexico provide general dental treatments, while some clinics only offer a limited range of specialized services. So before you choose a clinic, do some initial research on clinics to see if they have the required specialists and facilities, especially if you're getting a treatment for a complex case.
Note that many clinics will offer an initial consultation for free, so take that opportunity to get information about the procedures, their capability, costs, etc.
What Dental Clinics Are Available?
No matter where you live in Mexico, you're sure to find a dental clinic in your area. And if you live in large cities like Mexico City, Guadalajara, Pueblo, Los Cabos, and Playas de Rosarito, you can find clinics that cater specifically to expats.
These places often advertise in English-language publications aimed at foreigners and tend to offer reasonable rates for their services.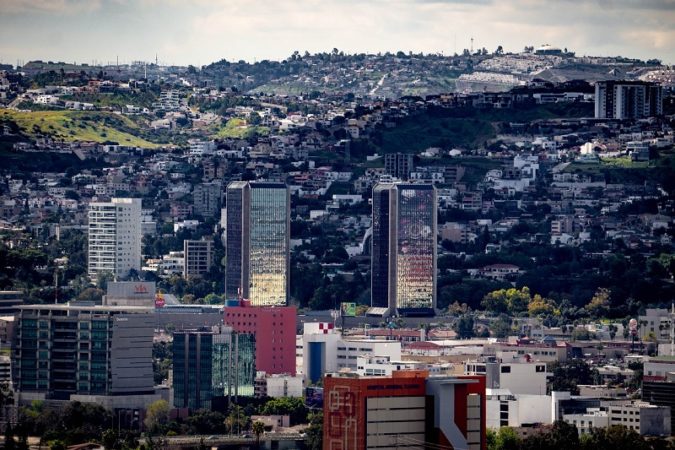 You can also find a lot of dental clinics in the large cities that are next to the U.S. border, especially in Tijuana and Rosarito Beach in Baja California and Los Algodones. Smaller concentrations are found in Cancun, Merida, and elsewhere throughout Mexico.
There are also dentists working at several resorts that cater specifically to tourists. However, most of these dentists do not speak English well, but they can still help you if your Spanish is good.
If you live further off-the-beaten path, especially if your home is situated in a rural area with few local residents, you might have difficulty finding quality dental care unless there are other foreign residents living nearby. In these instances, it can be worth asking around among your fellow expats—your neighbor may be able to recommend good dentists who are willing to take on patients without local references.
When beginning your search for a dentist in Mexico, be sure to check their qualifications against the work you may need done. Continue reading to learn more about the qualifications dentists go through in Mexico and the different type of dental services available:
Dentist Qualifications
Before booking a dentist in Mexico, you want to ensure your safety during your procedure by verifying your dentist's license. In order to be a certified dentist in Mexico, he/she must complete a 3-5 year program with a year of community service and pass the professional exam administered by a professional body called Colegio Nacional de Cirujanos Dentistas (CNCD).
Upon passing the exam, candidates must complete an additional five years of study at an accredited Mexican University before joining CMO (Colegio Mexicana de Odontologia).
To make sure you are consulting with a licensed dental professional in Mexico, you can verify their license through Mexican Government of Registered Professionals.
Facilities
Mexican dental clinics are just like any other dental clinic although many clinics look like they were designed in 1946 and never upgraded. The clinics are kept clean and most have all the modern equipment needed for any kind of procedure, including sterilization machines.
Mexican dental clinics are similar to U.S. dental offices in some aspects, but very different in others. Most clinics have a waiting room with a few chairs and a television playing some news channel or a movie on mute while some smaller ones offer no waiting area at all for privacy reasons. Once you arrive you will be greeted by one of their assistants who will take your medical history and then hand it off to your doctor.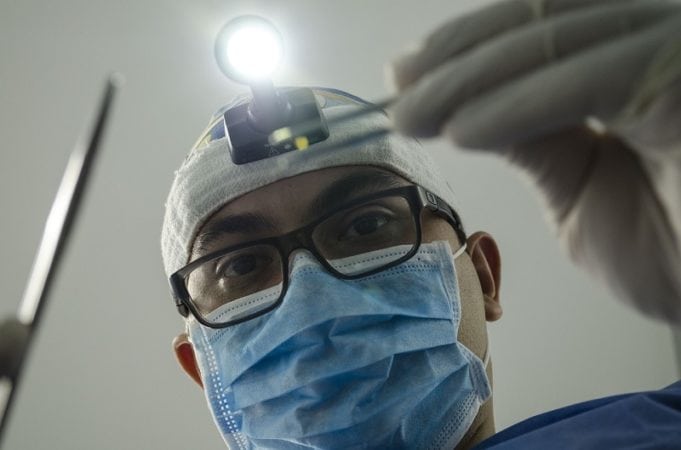 At that point, you can pick what kind of work needs done; most general dentists do fillings, crowns, root canals as well as other procedures such as whitening toothpaste application.
Dentists in Mexican clinics are not allowed to advertise. However, that doesn't mean that your trip to a Mexican dentist will be a hit-or-miss experience. If you don't have dental insurance, have no private health insurance, or are not covered by your spouse's plan, then you will be expected to pay for your dental treatments upfront at 100% of the cost.
If you are expecting any reimbursements from either medical aid or disability coverages, these are likely to take months, if not years, before any repayments are made so it is advisable to find alternative funding sources for treatment.
Types of Dentist
There are two types of dental professionals in Mexico: General Dentist and Specialized Dentist. General dentists mainly provide general dental treatment such as cleaning, removal, filling, and checkups. Some general dentists may also be able to offer whitening and braces. Specialists, on the other hand, specialize on certain areas such as cosmetic dentistry, dental implants, and root canals.
While both general and specialty dentists may have additional training in areas outside their primary specializations, they are generally not recognized as higher-level than someone with less advanced training in that area.
If you are unsure which specialty your chosen dentist practices, you can use Dental Departures to find other licensed dentists in Mexico to broaden your options. Here you can find dentists who offer general or specialized dental services in over 600 dental clinics throughout Mexico.
Read more: The Complete Guide to Getting Dental Implants in Mexico
Available Services
Dentists and dental professionals in Mexico offer a wide range of services. From routine cleanings to full mouth reconstructions, you can find high-quality care for your teeth and gums.
If you're on vacation in Cancun or Oaxaca but need some work done on your mouth, you can visit a dentist for simple procedures such as tooth filling or teeth whitening. Some dentists even do same-day crowns so that you don't have to wait long before enjoying your fun in paradise!
For more complex treatments like root canals, metal-free braces or tooth implants, however, it makes sense to look into specialist dentists who are trained specifically for these procedures. If you live in San Diego or Tijuana but are interested in getting treatment across the border near Juarez, there are many Mexican dentists who would be happy to see you at their clinic.
Most clinics will also accept international insurance. However, you should check with your insurance provider in advance to make sure that your dental treatment is covered.
Cost
While costs vary from region to region, expats should generally budget between USD $50 and $150 for basic procedures like filling cavities or crowns. If you need more complicated work done — such as implants, dental bridges, full-mouth dentures, etc. — you can expect to pay significantly more.
These prices may sound extremely low to American ears because of the lower cost of living in Mexico, but keep in mind that many medical services in Mexico are subsidized by public healthcare programs. In addition, these figures don't include diagnostic tests or treatments not covered by healthcare plans (for example: sealants, whitening).
Depending on your location, you can use U.S. dollars in dental clinics located in cities next to the U.S. borders such as Los Algodones. If you need a service that costs of lot of money, it is better to check with the dentist in advance about the accepted currency. Some might want to accept Mexican pesos instead, which can make things challenging depending on how much money you have at hand.
It is also worth mentioning that most of Mexico accepts VISA and MasterCard, but only a few accept American Express. Please note that when paying via a credit card, you may need to pay additional credit card fee and foreign transaction fees, which can be a 2%-3% addition to the dental cost's total amount.
In case of emergency, it might be worth asking some local friends who can help out with cash.
If you are traveling to Mexico, the other option is to buy travel insurance that comes with dental coverage for out-of-pocket costs, in addition to your home or expat policy.
While dental care is more affordable than other forms of health care, there are still instances where unexpected fees may arise that could affect your bottom line or your overall financial situation.
Expats who are planning on staying in Mexico should take certain precautionary measures before making any major investments into their oral health care, because sometimes even planned costs can have unforeseen consequences.
Just so you have an idea of what's available, here's a price comparison chart for dental procedures in Mexico. It covers prices for everything, from crowns and root canals to implants.
| | |
| --- | --- |
| Procedure | Price Range |
| Titanium Dental Implant | $650-$1,800 |
| All-on-4 dental implants (per arch) | $5,000-$12,000 |
| Root canal | $150-$400 |
| Porcelain Fused to Metal Crown | $300-$600 |
| Full Porcelain/Ceramic Crown | $300-$700 |
| Zirconia Crown | $450-$800 |
| Porcelain Veneers | $350-$700 |
| Full Denture / Arch (Permanent) | $965-$1,500 |
| Full or Partial Denture/Arch (Temporary) | $250-$500 |
| Snap-on Denture (2-4 implants) | $2,000-$7,500 |
Choosing a Dentist
If you're looking for a dentist in Mexico, then take some time and ask around. Talk to other expats who have been living in Mexico for an extended period of time and get recommendations from them. If you don't know anyone, there are several online forums where people discuss their dental experiences in different parts of Mexico.
You can also find them listed on your dental insurance company website so you'll know if they have any affiliates close by. Just remember to be cautious when seeking information online because not all sources are reliable or accurate.
Because there are so many different things to consider when choosing a dentist in Mexico, including location and hours of operation, it can be difficult for an individual to determine where they would like to go without some initial research.
You can find information through a website like dentaldepartures.com where, as previously mentioned, you can find almost 600 dental clinics in Mexico and read customers' reviews.
Dentists like Dr. Sanchez and Dr. Carranza are both popular choices for expats looking for dentists who speak English. If you're looking for someone more affordable, then dentists like Dr. Avilas and Dr. Cruz might be better options for you given their more affordable rates. However, as with all things related to money and quality of care in Mexico, it pays to shop around before settling on any particular dentist.
One person may find an inexpensive price for teeth whitening services at one clinic while another person may find equally good results at a different clinic but at triple the price.
Feel free to ask friends & colleagues about their experiences; everyone has an opinion when it comes to medical services, and finding someone whose opinions you can trust is often a huge help when choosing a dentist.
Recommended Dental Clinics in Mexico
When it comes to finding quality dental care, there are good dentists out there and at the same time, there are bad ones.
You want to make sure the clinic you choose is safe and provides quality service at an affordable price — here are the top five dental clinics in Mexico based on customer reviews:
Cancun Dental Specialists
If you live in Cancun, you might want to check out Dr. Gavaldon from Cancun Dental Specialists. She speaks very good English and is known for her quality care and professionalism. She provides cleanings, crowns, implants, and even cosmetic dentistry such as veneers and bridges.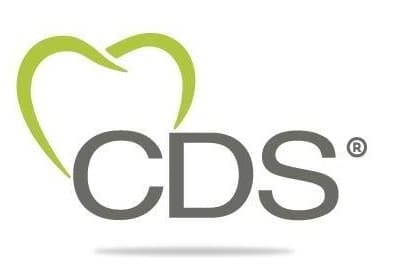 She has been in practice for over 15 years and provides services to expats living all over Playacar's region of Quintana Roo.
She also has a team of experienced dentists that can provide all types of dental works for anyone living in Cancun.
Dentaris
Dr. Joaquín Berrón, an owner of the dental clinic called Dentaris in Cancun, is a dentist based out of Cuernavaca, but Dr. Berrón also operates several dental clinics throughout Mexico City and surrounding areas. He's been practicing for more than 20 years, and his main focus has always been on quality care for patients from all over Latin America.

Dr. Berrón opened his first clinic in 1992 with just two dentists; today, he employs over 30 staff members at one central location where he performs surgeries for complicated procedures like implants. The personal touch still remains at each of Dr. Berrón's locations; every patient receives customized hand-drawn treatment plans (yes, really).
If you have a serious or painful condition that you want treated by an experienced professional, give Dr. Berrón a call — and don't forget about those handmade treatment plans!
Sani Dental Group
Sani Dental Group is a leading dental clinic in Mexico. Their main branch is located in Los Algodones, another popular location for U.S. citizens who want to make a quick trip across the Mexican-U.S. border to get dental treatment.

Dr. Hermes Davila is a recommended dentist here. He practices all aspects of General and Cosmetic Dentistry. He was trained at UCLA and has been practicing dentistry since 1979.
Over 30 years ago, he decided to open his own clinic in San Jose del Cabo, Baja California Sur so that he could provide medical treatment for expats living in Mexico. He is certified by both U.S. and Mexican dental boards.
Whether you need general dentistry work done, like fillings or teeth cleaning, or more complicated procedures like crowns or root canals, you can get them in Sani Dental Group.
Ramlanz Dental
Dr. Ramirez from Ramlanz Dental has been practicing dentistry for 23 years and is one of Guadalajara's most sought-after dentists. His expertise is restoring natural teeth using his own dental laboratories, which gives him complete control over his patients' dental restorations. He also performs implant surgeries, among many other services.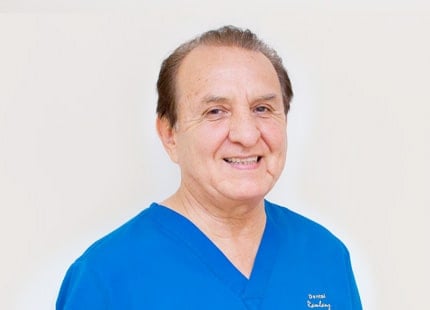 He studied at Universidad Iberoamericana in Mexico City and has since earned several distinctions from university programs that are affiliated with Pankey Institute of Advanced Dental Studies. However, he hasn't stopped learning; he spends half his time traveling abroad to study new techniques in dentistry.
Overall, Dr. Ramirez practices an evidence-based practice approach focused on diagnosing issues before providing solutions for his patients. He also loves working with people and cares deeply about each patient.
Dr. Juan Carlos Castellanos
If you're an expat and need dental work in Los Cabos and Manzanillo, you'll find Dr. Castellanos and his clinic highly rated and accredited by patients and peers. He's one of four dentists who accept U.S. insurance policies at his clinic, which also has branches in Los Cabos and Manzanillo.
Most customers get their full treatment for less than $1,000, including labor costs; unlike other clinics, he doesn't require prepayment upfront. The offices are easy to reach from San Jose del Cabo and Manzanillo. Expats looking for service quickly will appreciate that appointments can be booked through email and walk-ins accepted until 5:30 p.m., Monday through Friday.
Procedure to Getting Dental Care in Mexico
If you ever find yourself needing dental work while living or visiting Mexico, here is what you need to know about visiting dentists and their clinics. It's very simple and straightforward.
Once you have selected your clinic, schedule an appointment. In many cases, you can get information about available appointments without speaking with a staff member by calling during non-business hours. It's easier for staff members to answer calls when they don't have any other patients waiting on them.
If you get voicemail, leave a message explaining your situation and ask for a return call at a specific time of day when it's convenient for them. It's always best to schedule your dental appointment at least one week in advance.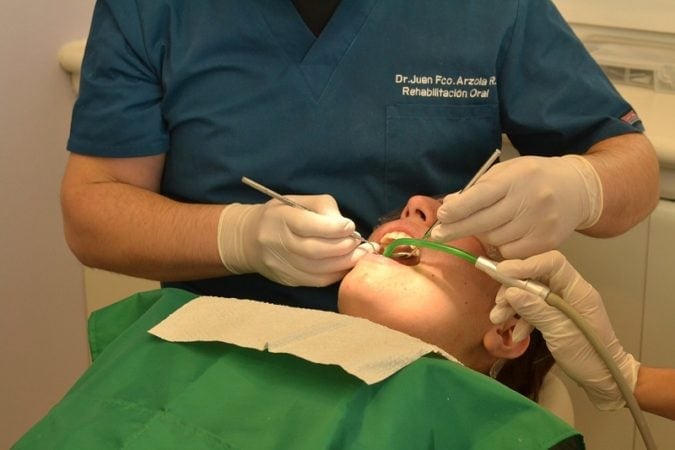 If you don't want to call, you can use a dental listing website to find a dental clinic of your preference, fill out the form, and book an appointment online.
Appointments are on a first-come, first-served basis, so even if you have an emergency situation, it may be difficult to get an appointment on short notice.
On the day of your appointment, you should show up on time with your passport ready and be sure to set aside enough time to answer all their questions about your medical history. If you have documents that show your medical history, such as X-ray films or scan results, it's better to bring them with you, as well.
The receptionist will call you back to one of their dental rooms where you are expected for X-rays, teeth cleaning, diagnosis, and treatment, if needed.
If you're visiting a clinic for the first time, an initial examination and consultation is usually free.
At most clinics, just walk in with your driver's license or passport and bring along some cash. Even if you don't have an appointment, most are very happy to see English-speaking patients.
Do I Need to Speak Spanish?
Just because you aren't fluent in Spanish doesn't mean you can't get great service at any clinic in Mexico.
That being said, do remember that they may not always speak perfect English, so be sure to explain yourself clearly.
Health Insurance Options
While you may have dental insurance at home, health insurance differs from country to country. In many cases, dental-specific coverage is unavailable but most expats will be covered under their medical policies. Be sure to check your policy with your insurance company prior to your move.
Expats residing legally in Mexico have three health insurance options in general: INSABI, IMSS, and private health insurance.
When it comes to dental coverage, getting private insurance is your only option. However, it doesn't mean that the insurance company will pay your dental treatment costs in full. There is usually a limit per year on the dental coverage. And it usually does not cover cosmetic dentistry such as teeth whitening.
Dental coverage mainly covers dental treatments that cannot be planned in advance and are deemed necessary by your dentist. For example, if you have broken teeth, your insurance will pay for the cost of restoring your teeth, including dental crown. On the other hand, if you plan to get dental implants, your insurance might not pay for it.
Many dental clinics in Mexico also accept U.S.-based dental insurance policies.
INSABI and IMSS are public health insurance in Mexico. While they are an affordable option, they don't come with dental coverage.
You can read our in-depth guide to health insurance in Mexico to find out more information on this topic.
Remember: many dentists in Mexico will be willing to work with your insurance provider from your home country. Still, there's a change your insurance might not cover certain treatments. This is something you might want to check with your insurance provider before you get dental treatment.
Now, on to You
Finding a dental clinic in Mexico requires doing some research and asking around. Online forums are an excellent resource, as is word of mouth from other expats or families living there. Ultimately, you'll want to find a clinic that's right for you — whether that means finding one that uses high-quality equipment, is close to where you live, or charges reasonable prices.
Whatever your concerns are with regards to quality of care, making sure you get answers to all of your questions before visiting a clinic will save you time and stress.
The most important thing to remember when planning your visit? Be proactive! And consult your dentist back home so he/she knows you're traveling.
As for dental tourism, there are excellent dental clinics that can help you with any dental needs, ranging from implants to full-mouth restorations. Many specialized treatments aren't available everywhere, but there are plenty of options out there, even if you have specific needs or preferences.
By doing some research ahead of time and then weighing your options once you get to town, you'll be on track to finding a reputable clinic that can offer exactly the type of treatment you need.