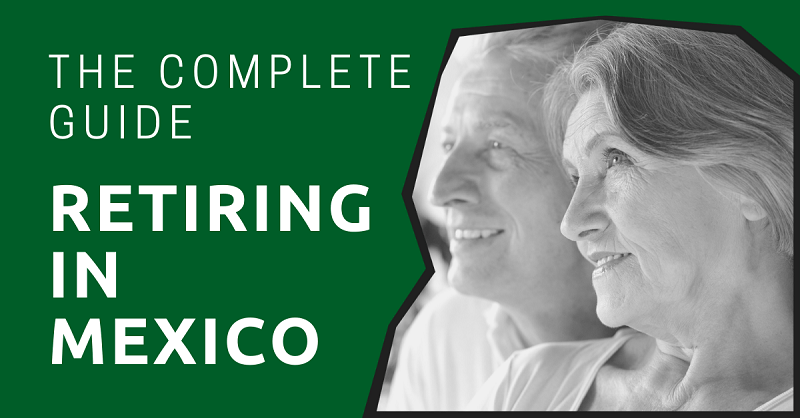 Are you looking to retire in Mexico?
Mexico is a popular country for retirees, especially those who are from the United States and Canada for many reasons.
The cost of living is low. Healthcare is good. People are nice.
However, retiring is a big issue. You can't just fly to Mexico and set up your new life there without having a plan.
This guide will help you come up with that plan. From picking a destination to adjusting to life in your new country, let's look at how to retire in Mexico the right way.
This article will take approximately 29 minutes to read. Don't have the time right now? No worries. You can email the ad-free version of the article to yourself and read it later!
Why Retire in Mexico?
Mexico is a popular retirement destination for many expats. In fact, Mexico is often listed as one of the top countries in the world to retire in.
Mexico has a great quality of life, a lot of natural beauty, and many places that have modern infrastructure.
With a variety of climates and landscapes to choose from, it's no wonder many people chose this country as their retirement destination.
Having said that, let's look a little closer at some of the reasons expats call this country home.
Cost of Living
Mexico can be up to 50 percent cheaper than living in other North American countries, depending on the region. 
Just like everywhere, real estate costs vary, but on average, an expat spend around $100,000 to buy a house here.
In general, money goes further in Mexico. You can pay a maid or a gardener for under US$7 an hour. 
Also, property taxes are next to nothing compared to many states in the U.S. However, if you come from Europe you may find that property taxes are more expensive for smaller properties — not for larger properties though.
Transportation, cable TV, water, cell phones, gas, internet, and healthcare are all cheaper in Mexico too.
Electricity could be more expensive depending on your air conditioner usage. Though, some expats have found that installing solar panels helped with reducing energy bills.
Healthcare
Healthcare in Mexico is very good. In some areas, both hospitals and dental clinics are excellent.
If you have an ongoing condition that requires regular healthcare, then you should definitely look into which cities are known for their facilities.
Many Mexican doctors and dentists have received some or all of their medical training in the U.S. Many Mexican doctors also visit the U.S. and Europe to keep up with the latest medical training.
Prescriptions are also cheaper in Mexico. Medications usually cost anywhere from 30 percent to 60 percent less than they do in the U.S., depending on the medication. Prescription medications in Mexico can be slightly cheaper than they are in many European countries as well.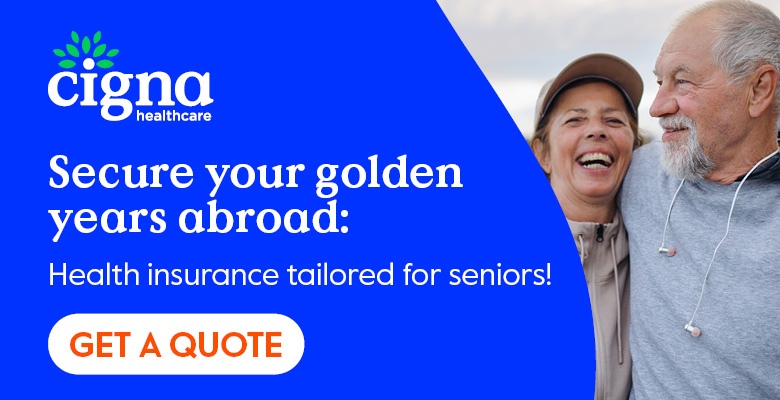 Advertisement
Read more:
Lifestyle
There are many things to do after you move to Mexico. 
In the coastal regions, you can find swimming, fishing, boating, snorkeling, scuba diving, kayaking, surfing, eco-tours, and jet ski rentals.
If you prefer a slower pace, there is nothing like sitting on a white-sand beach under an umbrella in a lounge chair with a good book. For nature lovers, there is plenty of sea and animal life to watch, including sea turtles, water birds, and dolphins.
Mexico has plenty of natural attractions away from the coasts too. There are some spectacular pine forests and mountains great for hiking and backpacking.
Cultural attractions are another great draw. You can visit the Mayan ruins or other architectural places of interest or visit areas teeming with indigenous culture.
Moreover, Mexico is among the top of the world for biodiversity. So, if you're interested in different plants, animals, birds, or aquatic life, then Mexico might be for you.
Many cities have museums, restaurants, music, shopping, and other entertainment.
Also, there are often expat communities where you can meet, make friends with, and plan activities with other people who have chosen to retire to Mexico as well.
Mexican cities usually have cheap and easy-to-navigate public transportation that is safe. If you prefer a taxi, they're inexpensive as well.
Close to Home Countries
Retirees who are looking to relocate to Mexico from other North American countries enjoy being comparatively close to their friends and family. That said, the U.S. and Canada are only a short flight away.
Also, it's much easier for your friends and family to visit you if you choose to move to Mexico instead of a country on another continent.
Low Crime
There are some people who believe some of the negative press about safety in Mexico. Many news sources focus on the drug cartels and crime rates.
However, when comparing crime rates, the U.S. ranks higher in many aspects of criminal activity when compared to Mexico.
Now that you know why Mexico is a great place to retire in, let's take a closer look at how to plan your retirement in the country.
Planning Your Retirement in Mexico
From securing the right visa to getting proper health insurance, this section will show some of the most important aspects of retiring in Mexico.
Mexican Retirement Visa
People can legally enter and stay in Mexico for up to 180 days with just a passport. Some people do this, stay 180 days, return to their home country, and then go back to Mexico for another 180 days.
However, if you're from the U.S. or Canada, it's better to get a permanent residency based on retirement. However, you should start the process while you're still in your home country at your Mexican consulate.
To apply for permanent residency based on retirement, you need to be of retirement age and show the following proof of income:
an average of monthly balance of US$85,000 during the past 12 months; or
proof of monthly income from your pension of at least US$2,200 during the past six months
Other than that, there are some minor requirements such as:
visa application on double-sided paper
your passport and copy of your photo page
proof of residence from your home country
There is an additional fee when you get your residency card of about US$250.
Also, please note that even retirees with permanent residency in Mexico are not allowed to vote (This is only available to Mexican citizenship). And, you cannot import a foreign-plated vehicle or own land on the beach or close to the border.
You can find all the requirements on the Mexican Consulate's website.
Although, the website is difficult to navigate even for those who speak Spanish. It won't give you any information unless you click on your nearest Consulate. If you don't speak Spanish, have Google Translate translate the page for you.
Taxes
Property taxes are usually collected at the beginning of each year and payment plans are rare.
However, property taxes in Mexico are a fraction of what they are in the U.S., so it should be manageable to pay. They can be as low as US$100 depending on the property and the region and rarely costs more than US$300.
For those of you from European nations, it's not a flat property tax, so you can expect to pay slightly more than you're used to for inexpensive properties, but significantly less for expensive ones.
There is a capital gains tax when you sell a property. There's also a 2 percent acquisition tax when you buy property.
There are income taxes in Mexico, but they only apply to people who earn an income in Mexico. If you're a retiree that isn't earning money from a job or business in Mexico, don't worry about paying income taxes.
There is also a value-added tax of 16 percent on goods and services.
Related article: Mexico Income Tax for US Expats: Do You Need to Pay?
Financial Management
Make sure if you have property in your previous country that you know what you're going to be doing with it.
Will you sell it? Will you rent it out? Who will take care of the property? These are all important things to figure out before you leave.
You will also have to figure out what to do with your belongings.
Will you drive down with them? Will you have them shipped? What about pets? Will they come on a plane with you? Will you be shipping the pets? Will you be rehoming them?
There are many questions that need to be answered before you can officially move to Mexico. And no one can answer these questions better than you.
There are people who sell everything in their home and move to Mexico too. Apartments in Mexico are usually furnished.
There are also those who decide to ship their household belongings to Mexico.
However, you should still keep your bank account in your home country active. This is not only for collecting your pension or investment income, but also to have money outside of the country should you want to leave.
Once you're in Mexico, you shouldn't have a problem opening up a bank account, assuming you have a permanent resident card.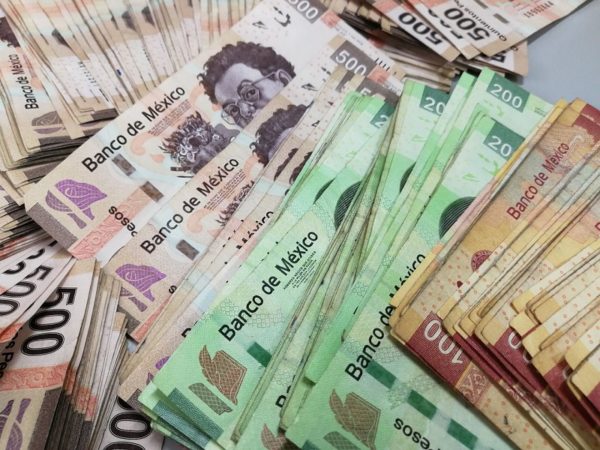 Most importantly, Mexico is a cash-based culture more so than the U.S., Canada, the U.K., and Scandinavian countries. Even most bills in Mexico are paid in cash.
Moreover, ATMs are not always easy to find and credit and debit cards are not always accepted.
So, make sure you have plenty of cash on hand and know where your nearest ATM is. Also, check to see what fees your home country bank charges for using the ATM in Mexico. Depending on your bank, there could be foreign exchange fees on top of out-of-network fees.
If you purchase property or a residence in Mexico, make sure to have a legal Mexican will filed by a Mexican attorney. This will prevent your heirs from a lengthy bureaucratic process later on.
Healthcare
The healthcare system in Mexico might seem different depending on where you come from.
Hospitals and other healthcare facilities are non-profit entities, which helps cut costs and re-shifts the focus on the well-being of the patient.
Healthcare is cheap, with doctor and dentist appointments costing between US$40 and US$50. Even more expensive things like MRIs, dental crowns, and dentures can usually be obtained for less than US$500.
Dental implants in Mexico are also two to three times cheaper than in the U.S. and other countries.
Because hospitals aren't operated to generate profit, things are run differently too.
Before entering, they are transparent about all costs and fees, so you'll know how much you have to pay when you leave. Also, many doctors speak English, but not all.
Mexican hospitals don't have much in the way of nursing staff. So, most bedside care and meals are expected to be provided by family and friends.
However, there are private hospitals that do offer nursing care that people from North American and European might expect.
Health Insurance
There are four options when it comes to health insurance in Mexico.
First, there is IMSS, which is the better of the two public insurance systems. Costs are based on age, increasing as you get older. Even so, it's around US$60 a month for someone who is 80 years old. If you have pre-existing conditions, you may not be eligible for IMSS.
Second, there is INSABI, an option for those with pre-existing conditions or for those who cannot pay the higher fees associated with IMSS. In order to get INSABI, you go to the INSABI facility with your residence card. There is no need to apply. However, the level of care for INSABI is more basic, whereas IMSS is a step up. 
Third, you can get private health insurance, which gives you much better coverage than other options. If you want to go this way, it's better to get health insurance before you turn 60 years old. The insurance should also come with a lifetime renewal guarantee.
Last, there is self-insuring. This means you forgo any insurance and pay out of pocket for all of your medical expenses. With the somewhat reasonable prices for medical care in Mexico, some people choose this option.
Keep in mind that public health insurance from your home country usually doesn't cover your medical treatment in Mexico.
Cost of Living
Having a budget and following it is important, especially if you're living off a limited income.
Mexico is cheaper to live in than the rest of North America, but it's always possible to overspend if you're not careful.
Housing costs vary greatly depending on the region. On average, you could rent a furnished two-bedroom for about US$750. Electricity could cost US$30 but varies greatly depending on air-conditioner use.
Water probably runs around US$15 a month. Gas, on the other hand, costs around US$30. Cable TV costs US$35, internet US$20, and cell phone US$10.
Healthcare, transportation, and entertainment vary by person, but in general, they're cheaper in Mexico than in the U.S.
It's also common, though not necessary, for people to have a maid and gardener come in a few times a week to maintain the house and property.
Also, some areas charge for garbage pickup, whereas others don't. That will probably also cost an additional US$130 a month.
All in all, depending on where you reside, you could live extremely comfortably for under US$2,000 a month.
Read more: Cost of Living in Mexico: How Much You Really Need Per Month
Plane Tickets
Plane tickets are slightly cheaper in Mexico.
Mexico's airports are among the busiest airports in the world. As with the rest of North America, tickets can vary in cost based on the destination, time of year, and how far in advance you pay for the flight.
Mexico City International Airport is the busiest airport in Mexico with over 100 destinations on three continents, making it an excellent departure point to visit cities worldwide.
Cancun International Airport has the highest volume of international travelers with flights available to over 30 countries. It's also a great choice for flying to one of the 21 destinations in Mexico as well.
Guadalajara International Airport has some of the cheapest flights to Hermosillo, Huatulco, and Monterrey. It's also a major hub for connecting flights to the U.S.
Licenciado Gustava Diaz Ordaz International Airport from Puerto Vallarta is another great airport for international flights. Its busiest international flights are to San Francisco, Los Angeles, and Houston. This airport also has flights to 13 Canadian cities during its peak season.
Settling Into Mexico
Let's take a look at key things you must take into consideration before settling down in Mexico.
Buying Versus Renting
The advantage of renting is that it gives you a chance to get to know an area before settling into it.
There are also people who prefer to not have to deal with the hassle and costs of maintaining a house and property.
Financially, it could cost a little more to rent a place than to buy it, but depending on your priorities, it may be worth it to you.
Other people prefer to own their own homes. Many people enjoy doing yard work and maintenance. Instead of giving money to a landlord every month, they would rather put money toward their own equity.
Also, owning your own home in Mexico means that you can make any changes you want to it. If you want to remove a wall, update the bathroom, or change the landscaping you can do it.
If you rent, you're pretty much stuck with what you have, unless you have a forgiving landlord.
Read more:
Condos Versus Houses
Owning a condo means less maintenance and upkeep than you would have to deal with in owning a house.
Otherwise, the benefits depend on the specific condo. Many condos have 24-hour security, which can be nice if you go away a lot. Some condos also offer other perks like pools, spas, onsite restaurants, and gyms.
Location is another incentive when it comes to buying a condo. Beachfront condos are much cheaper than beachfront houses and can make living in that area affordable.
There are also locations where expats are not allowed to own beachfront property, so a condo might be a good option in that case.
As for houses, they are more expensive than condos, but they often offer more privacy. However, depending on the location of the house, it may share a wall with a neighbor.
Owners of houses may enjoy the use of property that comes with the house, including gardening. Some retirees may even enjoy having a ranch and raising animals.
Houses are also available in many places that condos are not.
The downside of owning a home is the maintenance required. For example, if you live in a wet, humid climate, in Mexico you may find that roof repairs are a yearly event.
Cities Versus Villages
Cities offer a lot of urban experiences. They also tend to draw more retirees, so depending on the city, there may be a community of expats you can join.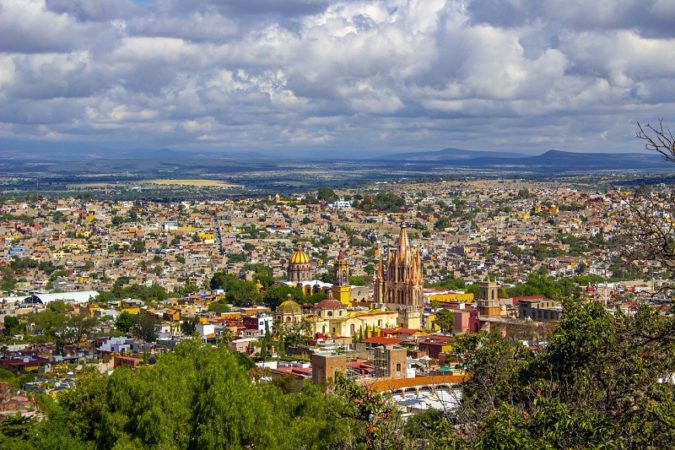 In cities, you can dine out, listen to live music, and shop. Access to healthcare and hospitals is much better in urban areas too.
Amenities such as electricity, telephone service, internet, and even clean drinking water can be found regularly in cities. Also, outages don't last nearly as long as they do in the more rural areas.
There can be areas in some cities where you can get away with speaking English. If you prefer a faster-paced, bustling atmosphere, city living might be for you.
Rural areas, on the other hand, often more inexpensive houses with more land and space. There is a more laid-back atmosphere in the country where people are generally friendlier.
If you're looking for a place with community events that you'll feel welcomed to participate in, you may prefer life in a village.
The roads and healthcare are not nearly as good as in cities. You might not have access to any healthcare other than a local clinic. Even for emergencies like a heart attack, it can be difficult to get to a hospital.
Oddly, village life can just be as noisy as that in cities. Church bells ring at several special occasions, often at odd hours. Locals can be loud in their celebrations and often enjoy setting off fireworks. There are also local merchants that drive by in trucks with loudspeakers advertising their goods or services. 
As for shopping, you can find international brand names in Mexico's cities, but in villages stores often run out of necessities like milk.
Recommended Places to Retire
The five cities with the top percentage of expat populations are:
Tijuana
Chapala
San Miguel De Allende
Mexicali
Ensenada
Each of those cities is made up of at least 3 percent or more of expats, with Tijuana topping the list with over 6 percent of the population being made up of expats.
Keep in mind that there are many other great places to settle in throughout Mexico, but this list gives you a starting point.
Chapala
Chapala is located in the central Mexico. It is known for Lake Chapala, which is one of the biggest lakes in Mexico.
Pros
nestled next to the largest and deepest freshwater lake in Mexico at 6,000 feet above sea level
famous for its Mariachi music, including musicians who play on buses
large expat population, especially in the nearby village of Ajijic
small enough to walk around
lake has boating and nice beaches
low humidity for nine months of the year
excellent medical facilities 45 minutes away
can get by without knowing much Spanish
Cons
people with heart and respiratory problems don't do well at the higher elevation
can get snow and some cooler temperatures in the winter
loud noises, fireworks, bells, animals, motorcycles, and music until 3 am
cobblestones, while picturesque, can be difficult to walk on if you're not used to it
not much of a nightlife, though this might be good for people who prefer when businesses close by 9 pm
not as clean as some people are used to; garbage is thrown out into the street and pack animals defecate in the streets as well
Ensenada
Ensenada is a port city in Mexico's Baja California known for wine and beaches.
Pros
popular cruise ship destination
boats a lot of exotic flora and fauna
popular among North American snowbirds who spend the cold months in this city
can be traveled easily by foot, car, or bike
public and private beaches
small mountain ranges for both great views and hiking
Cons
home to the great white sharks, fur seals, pumas, ocelots, roadrunners, and many more wild animals
some nights get really cool
housing costs can be more expensive than in other areas of Mexico
may be too busy and touristy for someone looking for quiet relaxation
Mexicali
Mexicali is the capital city of Baja California in northern Mexico. It is also borders the U.S., which make it easy to travel to and from there by car.
Pros
one of the highest standards of living in Mexico
highly educated population
cosmopolitan city with a large middle class
many businesses, museums, and art galleries
many Chinese restaurants due to a large Chinese expat population
easily traveled by foot or car
Cons
home to a large industrial park that provides a lot of semiconductor manufacturing
transit point for illegal immigration from Mexico to the U.S.
can get hot there (113 Fahrenheit) in the summers
summer monsoons in August
San Miguel De Allende
San Miguel De Allende is located in the east of Guanajuato. It's known for its cultural and historical sites.
Pros
UNESCO World Heritage site
the economy centers around tourists and foreign residents
well-preserved historic center
mild climate that is in the 70s Fahrenheit during the day and in the 50s Fahrenheit at night
thriving arts scene with theater, lectures, book clubs, and live music performances
a lot of great food — everything from street vendors to cuisines from around the world
great food and craft markets
Cons
original structures are required to maintain their historic, original appearance
robberies, vandalism, and pickpockets do occur, so be aware and be prepared
must only use marked taxis or Uber
Tijuana
Tijuana is a popular city for U.S. citizens because it is only half an hour drive from San Diego.
Pros
largest city on the Baja Peninsula
large percentage of former U.S. citizens call it home
areas where you can get by just speaking English
U.S. dollar is widely used and even accepted by locals
Cons
a fair amount of crime, with pickpocketing being a regular occurrence
common destination for illegal Mexican immigrants deported from the U.S.
unsafe red light district
mostly foggy beaches unsuitable for recreation
drug solicitors who try to sell you drugs and then inform the police
Tijuana used to have a reputation for violence and drugs. However, the Mexican government has been cracking down, so all that's left are some random renegades that still cause problems in some areas of the city.
Making a Life in Mexico
Once in Mexico, you can do many things here. Let's have a look at some of the more popular activities and how to thrive in the country.
Activities
There are a ton of activities that you can do in Mexico.
There are water and beach activities in the beach regions. Whether you prefer the excitement of watersports or the relaxation of enjoying a day at the beach, coastal regions offer a lot to do. There are also boating and whale watching excursions as well.
Almost all of the cities have museums, theaters, movies, bars, shopping, music, and art galleries.
There are often tours and public transportation for low fees.
Also, you'll find great restaurants in all of the major cities, though you can still buy good food from smaller areas and even street vendors.
Outside of the cities, there are many other activities.
There are picturesque churches to visit. For hikers, mountains offer backpacking and camping experiences.
In general, there are many areas where the scenery is breathtaking, such as mountains and waterfalls. There are also many indigenous ruins to visit and explore, including various pyramids.
Villages offer a quaint life filled with community events and people who say buenos dias to you on the street. Some villages are known for specific crafts, such as weaving, where you can go and purchase hand made goods.
Networking
There are many opportunities to network with expats in Mexico, sometimes before you even arrive in the country.
For example, you can join one of the Mexico expat groups on Facebook.
Even so, once you decide specifically where you're going to settle, you should look online for groups specific to your location. The members of the group often share tips to help you get to know your new home.
Learning Spanish
There are few areas in Mexico where you can really get by without knowing Spanish. These areas are touristy and tend to be more expensive.
If you want to learn Spanish, it's one of the easiest languages for English-speakers to learn. The pronunciation is straightforward and the consonants are similar to English.
There are many schools where you can learn Spanish in Mexico. In fact, your home country probably has plenty of places where you could learn before you come here. 
However, if you prefer to learn Spanish online on your own, there's plenty of resources.
If you're good with technology, Duolingo has a free app and Babbel is more extensive, but you will need to pay for it.
Whichever path you take, even learning the basics will be helpful if you intend to retire in Mexico.
Also, if you do learn Spanish, make sure you address everyone using usted instead of tu unless they're close friends or family members. Mexicans see it as a sign of respect, so make sure you follow the custom.
Read more:
Other Tips
Mexico can be similar to and different from your own culture. With that said, here are a few important things to know before you retire here.
You can buy most of the North American name brand food items in Mexico cities — for a price. However, there are some amazing fresh fruits and vegetables available at markets for a lot less money.
Visit the area you're looking to retire in during all of the seasons so you know what you're getting into. Maybe you'll need a heater in the winter or an air conditioner in the summer. Maybe there's an unbearable rainy season that you need to know about.
Look into all types of housing. There's a vast array of choices, so unless you've got your heart set on a ranch in the country or a condo in the city, explore your options.
Check what the medical care will be like where you're looking to retire. Some places have excellent care nearby. Whereas in other places, you'll need to travel to get medical care.
In some places where there is free parking, people will wash your car for you. It's considered polite to pay them. They usually charge MXN50 to MXN70.
It's considered polite to greet everyone with a buenos dias, whether you meet them on the street, in their business, or at their work desk.
Mexicans tend to be a little more lax about being on time for things.
Why Some Expats Struggle in Mexico
As nice as Mexico is, there are some people who struggle when retiring to Mexico. There's always a chance, however slight, that you may change your outlook on the country after you move here.
Two things that some expats struggle with are culture and climate.
Culture
Some people simply struggle with learning Spanish or get frustrated that they can't understand everybody.
Mexico is surprisingly diverse with a large indigenous population and 68 different languages.
While the laws state that Mexico is LGBTQ+-friendly, the Catholic culture does tend to look down upon transgenders and same-sex couples.
Sometimes, the noise is too much for some people, or they just miss their friends and family.
Climate
Some people just do not do well in certain climates.
The climate in Mexico varies, but many people are too fair-skinned to handle the more intense sun of Mexico, especially when compared to counties further north.
There are areas that may be too hot or too wet for some people. There are also several locations at high altitude, which can affect the health of people with heart or respiratory problems.
Having an Exit Plan
What if you become a resident of Mexico and you decide that Mexico is no longer right for you? There are many reasons this could happen.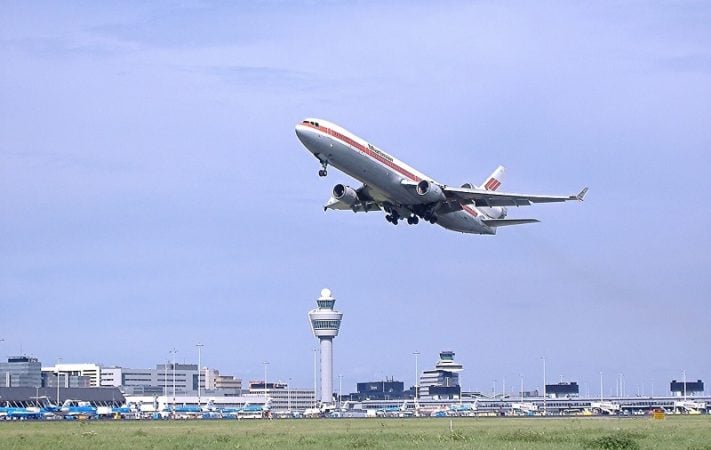 It's possible that changing costs, the death of a partner, a natural disaster, a family crisis, a significant health issue, or a change of mind urges you to leave Mexico.
First, you need to know what the residency requirements are for the country you're looking to move to (or move back to). Different countries have different requirements.
You should look at these before you leave, just in case you might decide to change your mind one day. There's no knowing what the future holds.
Upon leaving Mexico, make sure you cancel your Mexican health insurance plan, if you have one.
Take care of all of your financial obligations, such as what's going to happen to any property that you own and who's going to look after it. If you rented, make sure all of your obligations have been met.
You should also know that different areas of Mexico now have an exit tax. It's not much, around US$11 or less depending on the region.
Also, have a plan for getting your belongings from Mexico to wherever you'll move to next.
Now, on to You
All in all, Mexico is a great place to retire for a multitude of reasons, many of which this guide touched upon.
Definitely make sure you take the time to look into everything before you officially retire in Mexico, just to make sure you know what you're signing up for.