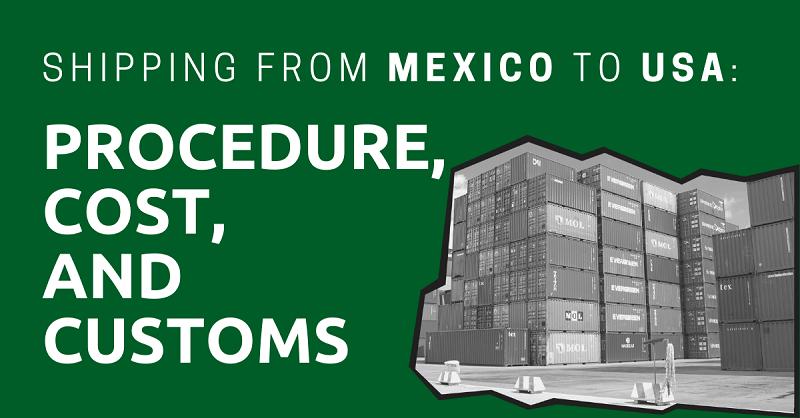 Whether you're shipping the belongings of your entire house or shipping a small package, sending goods from Mexico to the USA doesn't have to be challenging.
Before you know it, your items could be packed, sealed, and in transit without so much as a dented box. In order to make the process flow as smooth as possible, however, you're going to need a little insight.
With that said, this guide will help you pick a shipping company, file the correct paperwork, and estimate your costs – all while pointing out the common mistakes people tend to make when sending goods from Mexico to the USA.
If you want to save time and skip the lengthy read, fill out the form on our contact page and get five free quotes from international movers within 24 hours.
If you're looking to send items to Mexico, check out our guide to shipping to from the United States to Mexico.
This article will take approximately 18 minutes to read. Don't have the time right now? No worries. You can email the ad-free version of the article to yourself and read it later!
Paperwork
Below is a list of the basic documents you'll need when exporting goods from Mexico to the USA. But since each situation differs, ask the shipping company which documents you'll need and confirm who has to complete each form.
Some you will need to complete, and others the shipping company will need to complete. Either way, be sure to keep copies.
Also, follow the shipper's guidelines on the method and timing for submitting the paperwork and ask about translation services if needed.
U.S. Customs Invoice: Describes the type, quantity, and value of the contents
U.S. Commercial Invoice: Enables you to collect money for any goods being sold and facilitates customs clearance
Inward Cargo Manifest: Consists of an itemized list of goods usually prepared by the shipping company based on the shipper's input, acceptable as an electronic copy for Mexico-US border moves
Bill of Lading: Issued to you by your transportation company to acknowledge receipt of your shipment and to enable the company to process the shipment and invoice
United States-Mexico-Canada Free Trade Agreement Certificate of Origin: Required based on the new trade agreement, formerly the North American Free Trade Agreement (NAFTA)
Packing List: Delineation of items being shipped, including materials inside each crate; list should be available to U.S. Customs in case an inspection is needed
Customs Declaration (CBP 6059B): Declares items being shipped with values shown in U.S. dollars; sample for your reference
For freight shipments, you can download international shipping forms from the FedEx website.
How to Write a United States Mailing Address
In the USA, the address is established by the United States Postal Service (USPS). Here is a sample of an address in the USA, and below is an explanation of each line of the address:
Ms. Jane Lane
10 Main Street, Apt. 1A
San Francisco, CA 94102
USA
Name
You may use an honorific title in front of the name, but it's not necessary. In American English, the most common forms of respect include:
Mr. for men or boys
Ms. for women, Mrs. if married and using her husband's surname (last name)
Miss for young girls
If you're sending mail of a professional nature, you may want to use a title that signifies the individual's professional designation, such as Professor or Reverend. You can use the title of Dr. to address a medical doctor or an individual who holds a PhD (doctoral degree).
Street
The name of the street follows the house number. If there is an apartment (apt.), unit, or building number, that can go on the same line as the street address or on a line below the street address.
Some individuals and businesses prefer to have mail sent to a post office box (P.O. Box) rather than a home or office. In this case, a street address is optional but not required. The post office box number goes above the line for city, state, and zip code.
As an example, this would be written as: P.O. Box Number 1234.
City, State and Zip Code (Postal Code)
The city, state, and zip code go on the next line. For the state, use the two-letter abbreviation. In the above example, CA represents California. The USPS provides a list of abbreviations for U.S. states and territories.
The conventional zip code is a five-digit number. If unknown, refer to an online zip code finder. Entering a city and state in this tool will generate a zip code, but it's better to use a street address in your search because large U.S. cities often have multiple zip codes.
Perhaps you have a zip code that contains an additional four-digit code, for example 94102-1234. Though not required, it is a good idea to use the extended zip code if you have it because it helps the postal carrier identify the property more accurately.
Country
On the list line, write USA
Bulk Shipping from Mexico to the USA
Goods can be transported between the USA and Mexico by land, sea, air, or a combination of these methods.
If you want information about your USA port of entry, you can visit the official website of the Department of Homeland Security.
The site contains a port-of-entry map you can use to get information about each port.
Following are standard procedures for a shipment's transit from Mexico to the USA:
A shipping company in Mexico picks up the freight from the sender and transports it to a border city. Mexican port cities include Ensenada in Baja California and Veracruz facing the Gulf of Mexico.
On behalf of the sender, a Mexican customs agent officially presents the shipment to a U.S. customs agent, a required step for the shipment to leave the country legally.
On behalf of the USA party who will receive the cargo, the USA customs officer files the documents for customs clearance. This allows entry into the USA.
Once the goods are cleared by U.S. Customs and Border Protection (CBP), a third-party moving company ships your goods across the border and delivers the goods to the USA carrier's facility.
The USA moving company delivers the cargo to the designated party.
Preparing Shipments
If you're shipping bulk items like furniture and equipment from Mexico to the USA, hire a professional moving company.
As they will likely advise, it's generally in your best interest to let the transporter's crew do all the packing for you.
Not only will professional packing with the appropriate materials reduce the risk of damage, but items packed by the moving company are eligible for insurance coverage.
If you do pack anything yourself, PBO (packed by owner) will be notated on the paperwork. The mover may not take responsibility for damages to these items.
If goods you packed yourself are broken in transit and you submit an insurance claim, the insurance company can deny the claim.
If you're relocating, there are steps you can take to prepare even if you're not doing the packing. Before the moving surveyor takes an inventory of what is to be shipped, walk through your home and make lists of what can be discarded, sold, and donated.
The less you bring to your new home, the lower the shipping cost.
Container Shipping
If you're moving furniture and other household items, your moving crew will load your boxes into a steel container, which would be placed on a ship or train.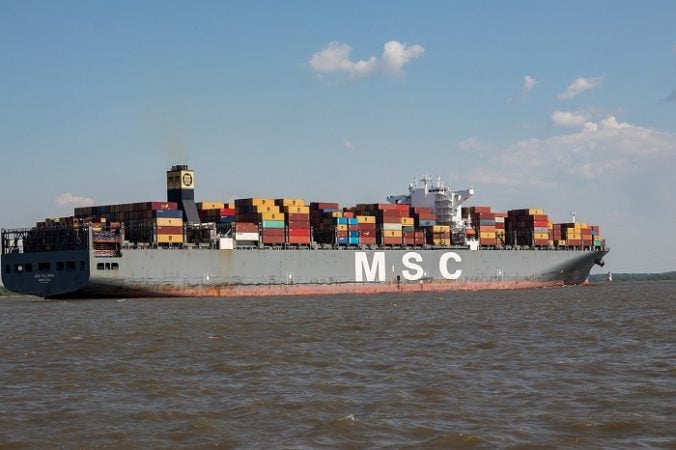 The most common container sizes are 40-foot and 20-foot. The size of your family and departure home will generally drive the volume of your load.
Although it's possible to ship by rail from Mexico to the United States, shipping by sea is still a popular option when it comes to bulk shipping.
When you contact a moving company, someone will be assigned to survey your goods, either in person or virtually.
Based on your estimated volume, the surveyor will evaluate which type of container you need and if you have enough goods to fill up the container. This is referred to as FCL or LCL:
FCL is a full-container load
LCL is less than a full-container load
If your volume will not fill up a container, you may opt for LCL, which is more cost effective for smaller moves. However, there are some benefits to FCL:
Charges for an FCL are typically a flat rate whereas LCL charges are based on volume.
Waiting time should be reduced with FCL because you're not sharing the container with other people.
An LCL requires additional handling, which increases the risk of damage in transit.
Freight Forwarders
Freight forwarders play an important role in international transit. This service provider oversees the flow of the cross-border shipment.
They also coordinate with the carriers, transfer agents, and customs officers. An effective freight forwarder works to ensure everything is in order, tracks progress, and keeps you informed of any roadblocks.
Your freight forwarder acts as your primary point of contact, serving as an intermediary between all relevant parties. Search for a freight forwarder you would like to work with.
A customs broker acts on your behalf to cover the customs clearance process. Ask your shipping company or freight forwarder for a list of names to help you locate an experienced professional.
You can also refer to the broker finder on the CBP website.
Costs
You may find this online freight calculator useful to get an idea of your cost for different modes of shipment.
As an example, here is a comparison of rates for a shipment worth US$15,000 transported from Veracruz, Mexico to San Francisco, California, USA.
| | |
| --- | --- |
| SHIPMENT MODE | ESTIMATED RATE |
| 40-foot full-container load | $2,480.60 – $2,741.72 |
| 40-foot full-truck load | $1,496.01 – $1,653.48 |
If you were to send an air shipment of 250 kilograms (about 550 pounds) from Veracruz to San Francisco, the estimated rate would be US$2,399.89 to US$2,652.51.
For personalized quotes from shipping companies, use this form.
Shipping Small Items
Logistics companies that can arrange your small-item shipments from Mexico to the USA include FedEx, United Parcel Service (UPS), and DHL.
For a side-by-side comparison of one-day delivery options, following are sample shipping rates to transport a 10-kilogram package (about 22 pounds) from Monterrey (Nuevo Leon), Mexico 64000 to San Francisco, California 94102, USA, valued at MX$2006.10 (US$100).
| | | |
| --- | --- | --- |
| SERVICE | ESTIMATED TRANSIT TIME | COST |
| FedEx International Priority | 1 day | $183.32 |
| UPS Worldwide Express Plus | 1 day | $179.48 |
| DHL Express Worldwide | 1 day | $159.93 |
Preparing Small Shipments
If you're shipping small items, check UPS guidelines for preparing your package. They will advise you on how to pack properly and how to measure your package. Here are some basic packing tips:
Buy new, sturdy boxes if you can. If you must reuse boxes, remember to remove old labels.
Use corrugated boxes because the parallel grooves and ridges add a layer of protection.
Arrange the items to avoid touch points with the box by enclosing each item in a cushion of foam or a recyclable material.
Use bubble sheets and loose-fill products.
Close the package with pressure-sensitive plastic, or use tape that is reinforced with nylon. The sealing material should be a minimum of 5.08 centimeters (2 inches) wide.
Complete the label, and affix it to the top of the package, being careful not to place the label over the taped seams.
This gives you a general idea of the container sizes you may need for your wrapped items:
| | | |
| --- | --- | --- |
| VOLUME | DIMENSIONS | TYPICAL CONTENTS |
| 1/2 cubic meter | 66.04 centimeters high by 106.68 centimeters by 73.66 centimeters | Dishes, pots and pans, linens, and toys |
| 2 cubic meters | 104.14 centimeters high by 139.7 centimeters by 137.16 centimeters | Small furniture like an end table, small chair, or small-to-medium sized television |
| 2 1/2 cubic meters | 129.54 centimeters high by 139.7 centimeters by 137.16 centimeters | Small furniture to include a baby crib disassembled |
FedEx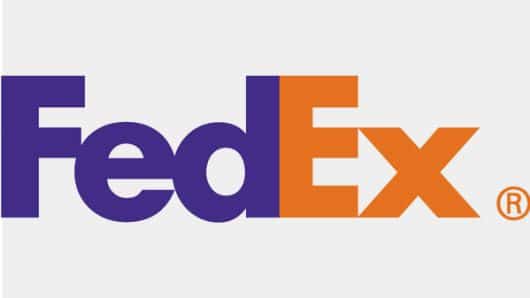 FedEx Freight de México partners with Auto Líneas América, S.A. de C.V. (ALA), based in Monterrey, Mexico. The company offers pickup and delivery to, from, and within Mexican borders.
FedEx provides detailed service descriptions and rates in an online brochure written in Spanish.
For small shipments, you can locate FedEx offices in Mexico using their online map.
To get a quick estimate for your package, use the rate calculator on the FedEx website. Following is an example:
| | | |
| --- | --- | --- |
| SERVICE | ESTIMATED TRANSIT TIME | COST |
| FedEx International First | 1 day (8 a.m. delivery) | $210.79 |
| FedEx International Priority | 1 day (10:30 a.m. delivery) | $183.32 |
| FedEx International Economy | 3 days | $156.39 |
UPS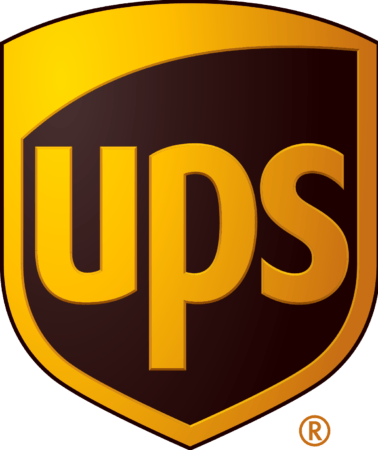 Using the UPS rate calculation tool, you can find these options:
| | | |
| --- | --- | --- |
| SERVICE | ESTIMATED TRANSIT TIME | COST |
| UPS Worldwide Express Plus | 1 day | $179.48 |
| UPS Worldwide Express | 1 day | $146.62 |
| UPS Express Saver | 1 day | $138.37 |
| UPS Worldwide Expedited | 2 days | $130.33 |
| UPS Standard | 9 days | $65.42 |
DHL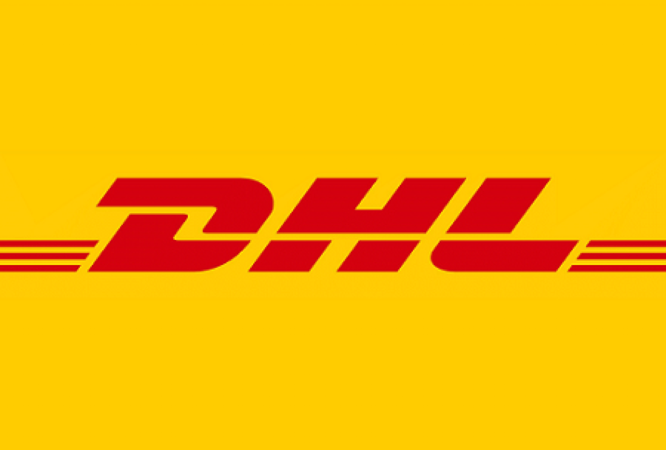 DHL offers express delivery services and international shipping. The least expensive option is DHL Express International.
To ship a 10-pound package from Mexico to the USA, you can expect a rate of US$83.17. The delivery time ranges from one to six business days.
Customs
In the USA, CBP is responsible for the management and control of the border, which includes customs, border security, immigration, and agricultural protection.
The CBP website contains useful information about restricted and prohibited items as well as duties.
Customs duties are taxes attached to products transported across international borders. The duty rate is a percentage of the article's value based on purchase price.
Customs officials refer to the Harmonized Tariff Schedule of the United States (HTSUS) to determine duties.
Your items must be declared, or revealed, to customs officials. Some of the documentation referenced in the paperwork section at the beginning of this article requires HTS codes. The coding helps customs authorities determine any duties you may owe.
Your customs broker can help you classify your goods to be sure you use the correct HTS codes.
Duties and Taxes
CBP provides the following general guidance on customs duties:
One liter of alcohol for personal use is duty-free.
If you buy items in a duty-free shop in the USA and send them to Mexico and then send them back to the USA, they are subject to customs duty upon return.
Accompanied household goods are duty-free if the items have been used for at least one year and are not intended for another person or for sale.
Personal effects more than one year old are usually duty free.
Duties are assessed on vehicles.
Household effects include furniture, floor coverings, artwork, dishes, glassware, silverware, stereo equipment, and linens.
Also included are items you use for a trade, such as professional books, tools, and instruments.
Customs officials consider photography equipment as part of personal effects. Other personal items include clothes, jewelry, portable radios, and vehicles.
Unaccompanied goods mailed or shipped to the USA are eligible for a duty-free exemption based on the recipient's residency as follows:
U.S. resident: US$800
Non-U.S. resident: US$100
Up to US$1,000 above the exemption is assessed duties at a flat rate of 3%. Customs duties must be paid in U.S. currency with a check made payable to U.S. Customs and Border Protection.
Some locations may allow credit card payments. If the amount due is $50 or less, you can pay by government check, money order, or traveler's check.
According to NAFTA, goods coming from Mexico are eligible for duty-free or reduced rates for items grown, manufactured or produced in Mexico.
The United States-Mexico-Canada Trade Act (USMCA), which replaced NAFTA in July 2020, states that all zero-tariff food and agricultural products under NAFTA remain at zero.
Prohibited and Restricted Items
CBP works with other U.S. agencies and in compliance with U.S. federal and state laws to establish prohibited and restricted items.
Following are examples, but these are not all-inclusive lists. On the CBP website, expand each item to read the parameters.
You may also contact the respective agencies for more information.
The following items are prohibited, meaning they are forbidden under U.S. law:
Dog and cat fur, according to the Dog and Cat Protection Act
Cars that fail to meet U.S. federal standards for fuel-emission, theft prevention, and safety as established by the U.S. Department of Transportation (DOT) and Environmental Protection Agency (EPA)
Bush meat (derived from African wildlife) and other foods that do not meet requirements set by the U.S. Food and Drug Administration (FDA)
Illegal substances, such as absinthe (toxic liqueur), drug paraphernalia, and Rohypnol, regulated by the FDA and the Department of the Treasury's Alcohol and Tobacco Tax and Trade Bureau
The following items are restricted. Some may require a license or permit for legal entry:
Alcohol, governed by state laws (Check the laws of the state where the goods are being delivered.)
Firearms, regulated by the Bureau of Alcohol, Tobacco, Firearms and Explosives (ATF)
Some fruits and vegetables, regulated by the U.S. Department of Agriculture-Animal and Plant Health Inspection Service (USDA-APHIS)
Pets, in compliance with the Centers for Disease Control and Prevention (CDC)
A permit is required for the following food to enter the USA from Mexico:
Stone fruit
Apples
Mangoes
Oranges
Guavas
Sopote
Cherimoya
Sweet limes
Avocados from Mexico are subject to inspection if they have been peeled or halved and if the seeds have been removed. To pass inspection, these avocados must be in a liquid form or vacuum-packed.
Common Mistakes
One of the mistakes people make when shipping from Mexico to the U.S. is not anticipating delays and consequential charges caused by incomplete paperwork, undeclared items, and inspections required for restricted items.
This is important because delays can result in additional fees being charged to you, such as port storage and container demurrage. Demurrage refers to the delay in unloading cargo.
If a freight carrier is forced to remain in possession of a container beyond the allotted time period, the carrier can charge you demurrage fees for the extended use of the container.
Charges can also be incurred for unclaimed shipments, so be sure to track your shipment and collect it as soon as possible.
If freight is unclaimed, CBP will arrange for the goods to be placed in a bonded warehouse or public storage facility. This generates storage, transportation, handling and demurrage fees.
If still unclaimed after six months, the goods will be put up for auction. For mailed packages, the United States Postal Service will return mail to the sender if not claimed within 30 days.
Now, On to You
At this point, you should fell confident about the shipment you plan to send from Mexico to the USA.
Use the tips and resources provided in this article to plan your approach, help you select a shipping company, and leverage their expertise.
The more prepared you are, the less likely it will be for you to encounter surprises, though every move is unique.
Related articles: