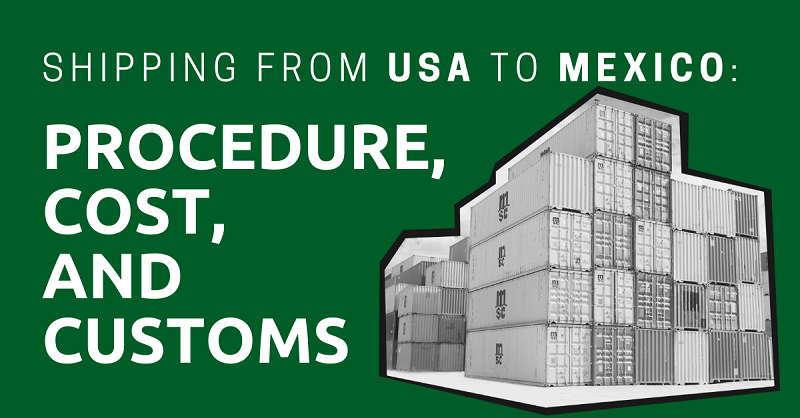 Sending goods from the USA to Mexico is easier when you prepare in advance. But in order to prepare in advance, you need the right information.
Unfortunately, the internet is loaded with misinformation and over-exaggerated tales of shipping experiences gone wrong.
Fortunately, we've put together this guide on shipping from the USA to Mexico to help dispel all the negative info floating around on the internet, so that you can safely and securely send your personal belongings or goods to Mexico without worry.
With that said, whether you're sending small items or shipping the contents of your home, this guide will help you prepare your package, pick a shipper, and fill out all the necessary paperwork.
If you want to save time and skip the lengthy read, fill out the form on our contact page and get five free quotes from international movers within 24 hours.
If you're looking to send items to the United States, check out our guide to shipping to from Mexico to the United States.
How To Write Mexican Addresses
To avoid delivery delays, write addresses in the format recognized by Correos de México, the Mexican Postal Service.
It's helpful if you write the address in all caps, leaving a five-eighths-inch perimeter around the envelope. This empty space is then available for any stamps that may be needed.
Here is a sample and explanation of a Mexican address:
SR. JUAN GOMEZ
MERCADO 900 – 2
COL. XOCHITL
77520 CANCUN, Q. ROO
MEXICO
Men are addressed as Sr. or Señor. For married women, use Sra. or Señora. If neither is appropriate, use the first and last name.
Unlike United States addresses, the street address in Mexico reflects the street name before the number of the property. This is followed by the floor and/or apartment number.
The third line is the neighborhood. The fourth line is the postal code followed by the city and province. The country is written last.
An online Mexico postal code lookup can be a useful aid if you need further help.
Preparing Packages
Before shipping your items, follow these guidelines from the UPS to ensure proper packing:
Start with a rigid box, checking to make sure the flaps are intact
If you're reusing a box, take off any labels, hazard notices or other markings not applicable to your contents
Wrap each item individually
Don't spare the cushioning material—use it appropriately
Wrap with packing tape designed for shipping
Refrain from using string or paper around your package
Carefully complete two address labels, double-checking that the delivery and return addresses are clear and accurate
Affix one address label to the outside of your package
Place the duplicate address label inside your package
FedEx also has a packing guide for single-box packages, single box packages filled with foam peanuts, and box-in-a-box packages.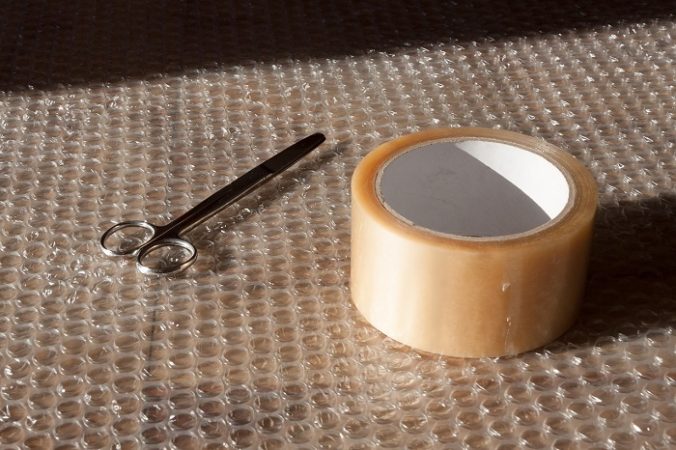 If you're shipping furniture, appliances, or vehicles, schedule an appointment with a professional moving company. Select a company experienced in shipping from the USA to Mexico. You may want to interview two or three movers. Always request and verify references.
The moving company will want to start by surveying your goods. This entails conducting a walk-through of your property and taking photos to assess the packing materials, time, and manpower needed.
In the past, it was standard procedure for a moving surveyor to visit your home. Now, many companies can do virtual surveys.
Filling Out Paperwork
The Mexican Customs Bureau requires five documents for shipments coming into Mexico from the USA.
You may have to submit additional documents on a case-by-case basis, which you can confirm with your freight forwarder or customs broker as explained below, but these are the most important:
Commercial Invoice (applies to products exported for sale)
Bill of Lading (carrier-issued document that acknowledges the lading has been received, also known as an Air Waybill when shipping by air)
Packing List (catalog of shipped items inclusive of descriptions and box numbers for each article on the list)
Certificate of Origin (proof of origin of the items)
Mexican Entry Form (tax receipt that verifies mandated taxes have been paid to the Mexican authorities)
The Commercial Invoice, Bill of Lading, and Packing List should arrive three days before the arrival of your shipment.
If you're moving from the USA to Mexico, here are some other documents you should prepare to present:
Resident card (official verification of resident status)
Proof of last entry date (possibly an airline ticket)
Proof of address (such as a recent utility bill)
Passport (proof of citizenship)
Letter of declaration (reflects your address in Mexico and a description of your shipment)
Letter of empowerment (authorization for customs broker to manage the transport)
Declaration of household goods (mandatory for permanent residents and citizens of Mexico, and may be requested for temporary residents)
Your designated carrier can supply you with the documents you need to complete. For example, FedEx provides instructions for an editable Bill of Lading form that you can fill out and download.
See the Labels and Documentation page to access other documents. Check with your carrier on procedures for submitting the documents. FedEx provides support through International Shipping Assist.
Export.gov provides samples of shipping documents but encourages shippers to use a freight forwarder to manage and filter the documentation as required.
Several documents are commonly used in exporting, but the ones required in a particular transaction depends on the requirements of the United States Government and the government of the importing country. Ask your freight forwarder if you need to have any documents translated into Spanish.
Bulk Shipping From the USA to Mexico
Transporting a large amount of goods is known as bulk shipping. The departure location and type and size of your shipment will determine the shipping method.
Break bulk refers to goods, such as wood or steel, transported as a unit. Break bulk may be shipped on a pallet, in bags, in a drum, or in crates. Project cargo is a term used to describe heavyduty, high-value pieces of equipment that may require the support of a crane or truck.
Containers are typically used for household goods. These are receptacles made of steel that are used to move rail and ocean shipments, described in more detail below.
Container Shipping
If you're moving the wall-to-wall contents of your home from the USA to Mexico, the moving crew will pack the goods and load them into containers. The standard dimension is 8′ x 8'6″. There are two standard container shipments:
FCL: Full container load
LCL: Less than container load
As the descriptions indicate, FCL or LCL will apply depending on how much of the container you fill. A full container is 40 feet long. Some carriers offer 20-foot containers. There may also be an option for a 40-foot high cube container, which is 8'x 9'6″.
Generally, a single person or couple would need 20 feet or less. A family of four or more may need the full 40 feet of space.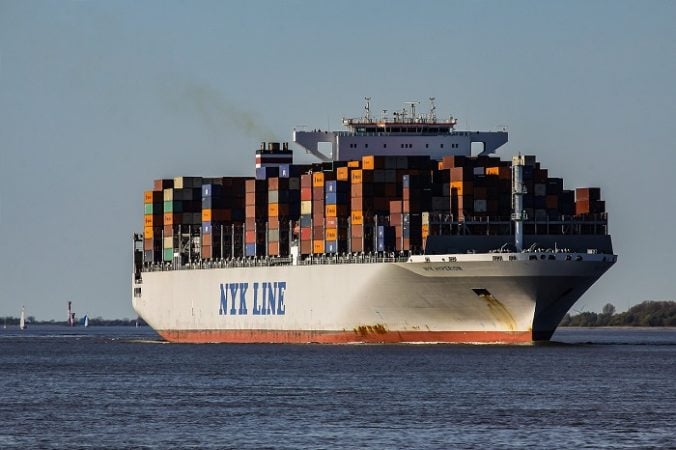 FCL will cost more but should arrive faster than LCL. The reason is that the shipper usually waits for a container to fill up before shipping.
So if you don't fill an entire container, your goods may wait in limbo while shipments of other customers are being packed and loaded into the same container until it reaches capacity. LCL is sometimes referred to as a shared container.
Freight Forwarders
Freight forwarders are experts in transporting cargo, transportation logistics, and regulatory compliance.
Freight forwarders don't actually move your goods but serve as a medium, coordinating and managing the complex execution of your international shipment.
Here are some of the things freight forwarders can do:
Negotiate with shipping carriers for the best transportation prices
Advise on the best shipping options and manage you booking
Arrange insurance for your freight
Counsel you on cross-border rules and regulations
Accept responsibility for the care of the shipment from departure to destination
In the case of cross-border shipments from the USA to Mexico, freight forwarders play a key role in the following steps:
Your US domestic transportation company moves your shipment within the USA to the US/Mexican border
Your shipment arrives at a shipping facility in proximity to the border where it is delivered to the freight forwarder
The freight forwarder prepares your shipment for crossing the border by inspecting the goods and ensuring all customs documentation have been completed
The freight forwarder arranges for a carrier to haul your shipment over the border, move it through customs, and deliver the cargo to the company responsible for final delivery
The Mexican carrier delivers your goods to you
Compare freight forwarders in Mexico, and check reviews before picking one that feels right to you.
A customs broker is also needed as part of this process, acting on your behalf to manage the clearance protocol. Check with your carrier or freight forwarder for guidance in connecting with a qualified customs broker.
Bulk Shipping Costs
Most large shipments moving from the USA to Mexico are transported by rail, road, or sea. Sometimes, more than one method is used. The cost of bulk shipping from the USA to Mexico varies with:
mode of shipment (train, truck, or ship)
departure and destination locations
type of goods, such as furniture or vehicles
volume, which drives the container size
value, which determines insurance needed
any additional charges, such as extra crating or parking permits
To give you an idea of the basic cost, let's say you have a household goods shipment valued at US$10,000 that you need to send to Veracruz, Mexico.
Here are some comparisons between a 20-foot container and a 20-foot truckload.
Containers (Rail or Sea)
From New York City: $1,216.95 – $1,345.05
From Miami: $917.86 – $1,014.48
Trucks
From New York City: $1,307.40 – $1,445.02
From Miami: $1,084.28 – $1,198.41
To get a ballpark figure for your shipment, you can fill out this form on our website to get tailored quotes from shipping companies.
The Mexican port of entry may also factor into the cost as well as the total transit time. The ports differ in the amount of time the cargo is held, known as storage-in-transit or SIT.
Here are the top five ports in Mexico, starting from the largest, along with the average SIT time:
Port of Manzanillo: 8 days
Port of Lazaro Cárdenas: 9 days
Port of Veracruz: 5 days
Port of Altamira: 9 days
Port of Ensenada: 8 days
The Port of Ensenada is located on the western side of the region known as Baja California. This port opens to three land routes that connect to major US highways from which most of the freight arrives and departs.
The main US border crossings are Tijuana, Mexicali, and Tecate.
Shipping Small Items
The most popular service providers for shipping small items from the USA to Mexico are:
Prices vary based on the carrier's shipping option you choose, the weight and/or dimensions of the package, and your departure and/or destination.
With tools like usgobuy.com and myus.com, you can quickly compare apples to apples.
For illustration purposes, the following estimates reflect the shipment of a 25 lb. package sent from the USA to Ensenada, Mexico:
| | | |
| --- | --- | --- |
| Service | ETA | Price USD |
| USPS Priority | 6-10 business days | $168.89 |
| DHL Express | 1-4 business days | $104.96 |
| FedEx Economy | 2-5 business days | $107.62 |
| UPS Worldwide Saver | 1-4 days | $110.99 |
See the individual sections below for more details. Online tools can help you determine the size and weight of your package.
USPS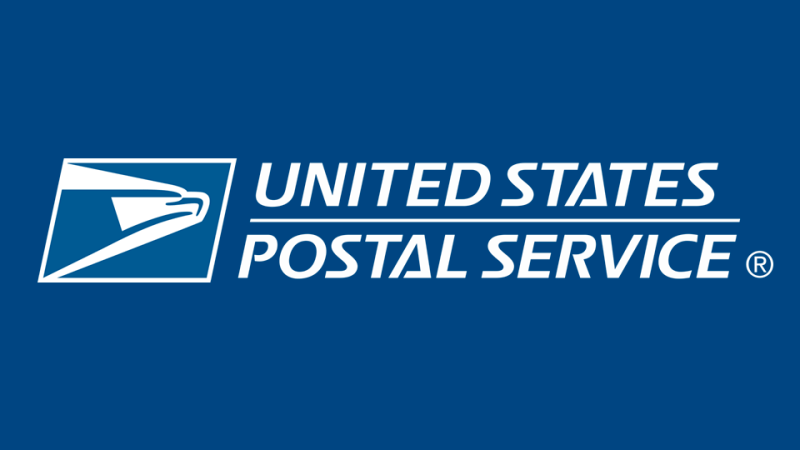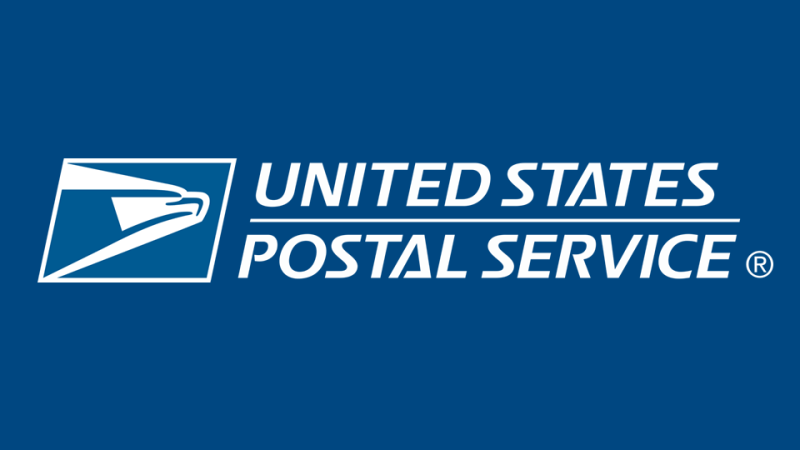 Listed below are USPS options with weight and value limits, where applicable, and transit times.
Global Express Guaranteed (GXG): Maximum weight 70 pounds with a maximum value of $2,499; one to three days
Priority Mail Express International: Maximum weight 70 pounds for a package and 4 pounds for a flat rate envelope; three to five days
Priority Mail International: Maximum weight 70 pounds for a package, 4 pounds for a small flat-rate box and up to 20 pounds for a medium or large flat-rate box; six to 10 days
First-Class Mail International: Maximum weight 3.5 ounces for letters and postcards, and 15.994 ounces for large envelopes with a maximum value of $400 in value; time varies
First-Class Package International Service: Maximum weight 4 pounds with a maximum value of $400; time varies
Airmail M-Bags: Maximum weight 66 pounds, a good option for printed material like magazines, books, and catalogs; time varies
An online tool is available for a side-by-side comparison. For a cost estimate, use the USPS retail postage price calculator.
In addition to the destination country of Mexico, you'll need to enter the value of your shipment and the date you plan to mail it.
DHL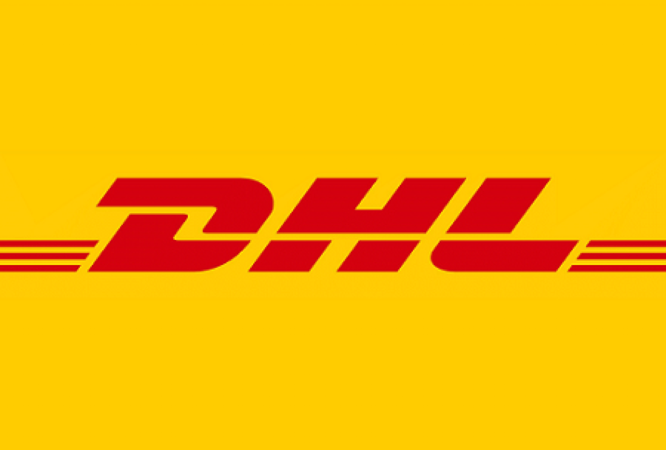 DHL offers three levels of document and parcel shipping from the USA to Mexico:
Express: Up to 154 lbs. with next possible business-day delivery
Parcel: Up to 44 lbs. delivered in six to 14 days
International: Up to 4.4 lbs. delivered in four to eight days
Whether you're shipping items as a private person or business, you can get a quick online quote for a one-time shipment from the USA to Mexico.
At the Get A Quote page, select the "Private Person" or "Business" tab.
Enter the departure and destination locations, and then enter the weight and dimensions of your shipment.
FedEx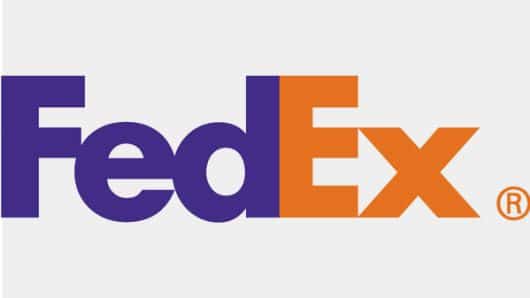 FedEx covers extensive service throughout Mexico. They can send your items to, from, and within Mexico.
The service includes end-to-end tracking so you can see where your goods are at any given time. Flat-rate boxes are available for weights of 10 kg. and 25 kg.
Popular FedEx international services along with transit times from the USA to Mexico are:
First: one business day
Priority: one business day
Priority Freight: one business day
Economy: two business days
Economy Freight: three business days
Another option is FedEx Freight Priority, a popular choice for cross-border moves with less-than-truckload (LTL) shipments. The estimated transit time is one to five-plus business days.
You can access the FXF 100 Series Rules Tariff document online to check the latest US/Mexico pricing.
UPS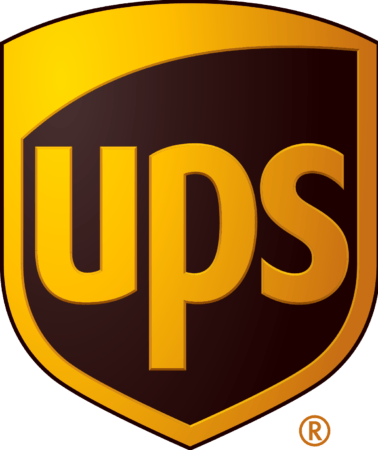 UPS offers the following Worldwide shipping options for the USA to Mexico:
Standard: three-plus-days door-to-door service; intended for shipments with no urgency
Saver: two-day door-to-door shipping; delivery by end of day
Express: two-day door-to-door shipping; delivery by 10:30 a.m.
Express Plus: two-day door-to-door shipping; delivery by 9 a.m.
Expedited: three-plus-days door-to-door shipping; delivery by end of day
Express Freight: two-day door-to-door shipping and two-day non-door-to-door option for shipments weighing more than 150 pounds transported on a pallet (low, portable platform); delivery by end of day
For a cost estimate of your shipment, go to the UPS online calculator.
Mexico Customs
To facilitate a smooth customs process, be aware of the Mexican duties, taxes, restrictions, and common mistakes.
Duties and Taxes
In July 2020, the United States-Mexico-Canada Agreement (USMCA) replaced the North American Free Trade Agreement (NAFTA). The agreement governs North American trade.
According to the International Trade Association Commercial Guide, if the USMCA rules of origin requirements are met, goods "definitively" imported into Mexico are no longer assessed the customs processing fee (CPF).
Here are taxes assessed for imported goods:
Cost, insurance, and freight (CIF) tax: 16%
Value-added tax (VAT): 11% if you transport items within the parameters of Mexico and the USA
Special production and services tax on alcohol, cigars, cigarettes, soda, junk food, and high-calorie food: 25% to 160%, varying by product
SAT is the tax administration service in Mexico.It states that if you cross the border into Mexico by land, you are granted a duty-free allowance up to $300 for merchandise in addition to your luggage.
If you enter the country by air or a port, the duty-free allowance is increased to $500. If you exceed the duty-free allowance, the general tax is 16% of the value exceeding the allowance.
Restricted and Prohibited Items
Some items are prohibited and others are restricted, meaning they're allowed with certain limitations. These lists may not be all-inclusive, so always double check with your shipper.
Restricted Items
Antiques/artwork
Medication restricted to personal use, requiring a clearly marked original container along with a prescription
Up to three liters of alcohol and six liters of wine, allowed only to adults at least 18 years old
Limited tobacco products, allowed only to adults at least 18 years old
Limited amount of devices for photography and videography
Limited amount of certain electronics, including cell phones, laptops, DVDS, etc.
Up to two microwave ovens with most other appliances limited to one
Prohibited Items
Ammunition and firearms
Illegal substances
Explosives
Pornography
Fruits, vegetables, and plants
Silver, gold, and precious metals and fossils
Oriental rugs
Spices
Liquids
Counterfeit items
Motorized vehicles with the exception of cars
Common Mistakes
According to the Mexican Customs Bureau, one of the most common mistakes people tend to make when shipping their items from the USA to Mexico is neglecting to provide all the required documentation.
Noncompliance with sanitary requirements and labeling is also an issue. You verify the complete set of import requirements with your shipper in advance of shipping.
Mexican customs brokers are the best prepared to clear your products/equipment through Mexican Customs.
Now, On to You
When it comes to shipping your items from the USA to Mexico, you want to be organized, hire professionals, and ensure the service you're using is suitable for the size of your shipment.
Following the tips in this guide will help you make all of the above possible and instill the confidence that your goods will be arrive in Mexico safe and sound.
Latest Guides on Moving to Mexico