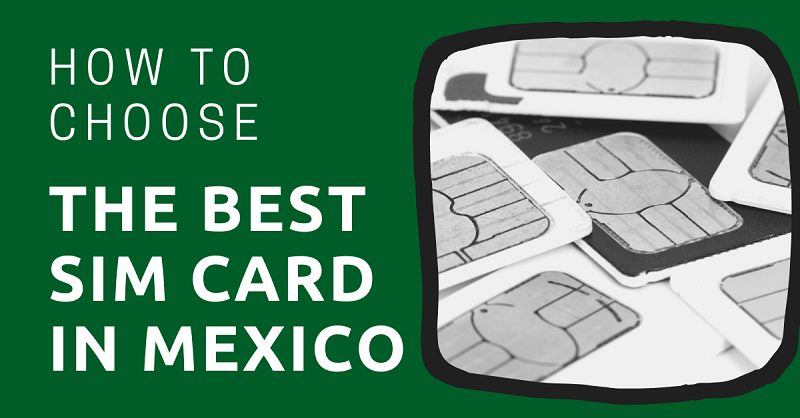 When you go to Mexico, one of the very first things you need to do is get a SIM card. Whether you are a tourist, or an expat relocating to the beautiful country, you will need to be able to start using your phone and devices as soon as you land. Luckily SIM cards are inexpensive in Mexico, so there's no reason to not get one and stay connected to the world.
If you are traveling, you'll need access to all of your travel apps for reservations, banking, and transportation. Not to mention those crucial social media updates!
Unfortunately, in Mexico, there just isn't good enough free public WiFi (yet), not even in airports. Because of this, you'll definitely need a SIM card with data to ensure you we left high and dry a when you need internet the most.
Before Getting a New SIM
There are two main things that you need to do in order to make sure that your phone will work properly with a Mexican SIM card.
Make sure your phone is unlocked
Know the correct SIM card size for your phone
If you have a very old phone, you may also want to check supported network frequency band. 
Phone & Internet Providers in Mexico
There are three main telecommunications providers in Mexico: Telcel, AT&T, and Movistar. Each of them has some pros and cons, so read ahead to decide which is best for you.
Telcel
Telcel is one of the biggest and most popular phone and internet providers in Mexico and an easy choice for newcomers to go to and grab a SIM card as soon as they step off the plane.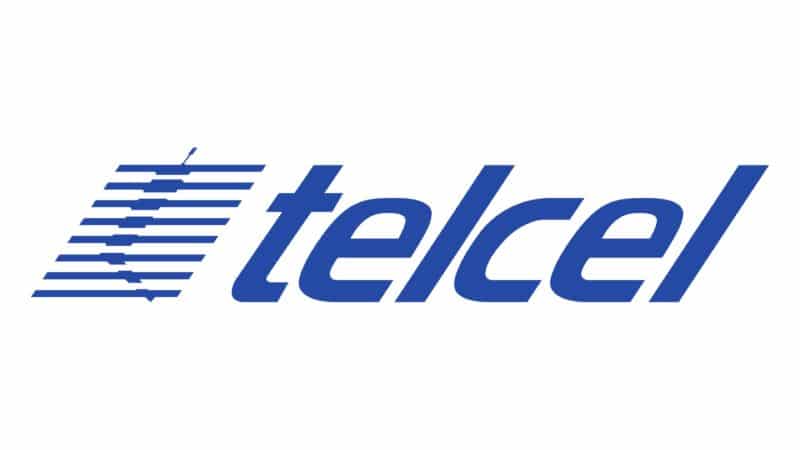 Telcel will have 4G coverage in many large cities throughout Mexico. 5G coverage area is somewhat limited to certain areas inside large cities like Mexico City or Merida.
If you find yourself in rural areas, you can expect 3G that might even drop to 2G in super hard-to-reach spots.
Learn More: Best Cities to Live In Mexico For Expats
When it comes to internet speeds with Telcel, they do tend to be faster than other providers thanks to their wide 4G coverage. Inside a city, you can expect an average speed at 50 MBPS for download and 20 MBPS for upload.
As Telcel is Mexico's largest cell phone service provider, their SIM card will get you the most broad coverage if you intend to travel a lot throughout the country. As a bonus, Telcel also often has free roaming in the U.S. and Canada, so you don't have to swap SIM cards if you travel to those countries from Mexico.
Telcel will usually include unlimited social media usage for Instagram, WhatsApp, Facebook, and Twitter. This means that being on these social networks won't count towards your data usage. You an also choose a plan with unlimited calling and texting if that is something you need.
AT&T
AT&T is another popular provider in Mexico. They have a pretty strong signal with 4G inside city areas. If you don't plan to travel to remote places often, the AT&T card might be your best option. Both Unefon and Nextel were recently bought by AT&T, so they're now a part of AT&T Mexico.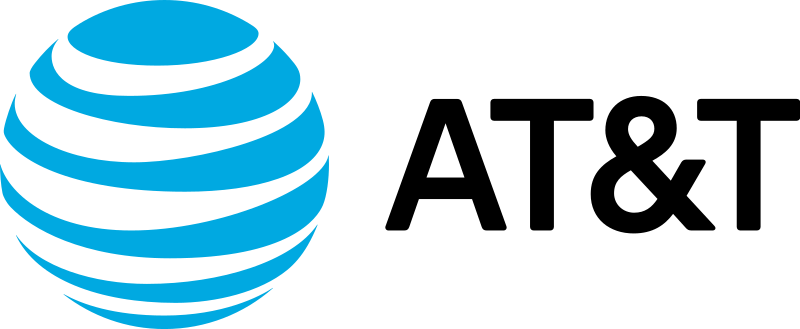 AT&T is often favored by digital nomads in Mexico for the extra gigabytes you can use for Spotify and watching videos. Most AT&T SIM cards have unlimited calls and texts, including free social media use and 1 GB extra for Spotify.
Learn More: The Complete Guide to Becoming a Digital Nomad in Mexico
Because AT&T is newer to Mexico than Telcel, it does have a slightly narrower coverage area. However, it still has good coverage in metropolitan areas. If you live in or around Puerto Escondido, AT&T actually has better coverage than Telcel.
Movistar
Movistar is the cheapest SIM card on offer in Mexico. But in this case, you get what you pay for. It does have a faster network, but it also suffers the weakest signal. They have good 4G and 4G+coverage but limited 5G coverage.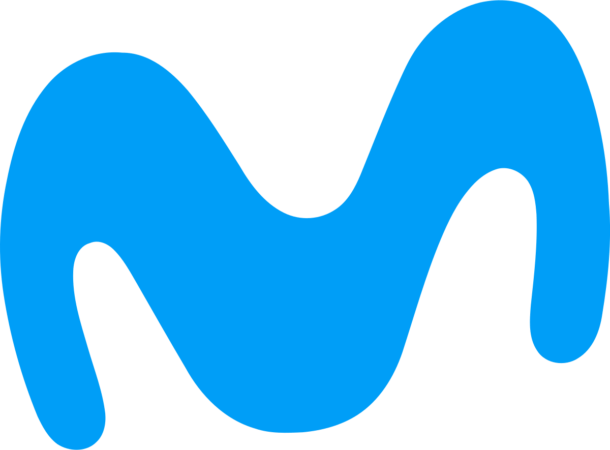 Despite the fact that Movistar is the most widely used provider in most Latin American countries in North and Central America, they actually have the worst coverage area. Movistar will serve you just fine if you stay in or around large cities. But if you spend a lot of time outside of metropolitan areas, you can expect a lot of dropped calls.
A Movistar Mexico SIM will not work in different countries, even those which also have Movistar as a carrier. They are on different systems. So if you plan to travel outside Mexico during your time there, this is not a great choice for you.
A Movistar SIM card includes unlimited Facebook, Twitter, and Whatsapp, plus unlimited calls and texts to any provider in Mexico, the USA, and Canada. It is popular because it is cheap, but it has its limitations.
Prepaid SIM Card
A prepaid SIM card in Mexico works the same as in most countries. When you buy it for the first time, it will come to basic package that may last a day to a month. After that, you will need to top up in order keep your SIM card active or it will expire.
If it expires, they may recycle the phone number you were using. It's also possible to contact your provider to reactivate your number again for a small fee after your sim card is expired.
Please note that if you don't use your sim card for a certain amount of time, it will be cancelled. For example, Telcel SIM cards are good for 180 days and AT&T SIM cards are good for 90 days without using them. So if you plan to take time away from Mexico and have a prepaid SIM, keep this in mind.
How to Get One
You can find prepaid SIMs in larger airports, Amazon, Oxxo, Walmart, and specialty retail stores for each brand of SIM card.
Plan Comparisons
Here's a quick plan comparison for all of the main SIM card providers at the moment. They are quite affordable because of the low cost of living in Mexico.
Learn More: How Much You Need to Live in Mexico as an Expat
Please note that prices are subject to change.
| | | | | | | | |
| --- | --- | --- | --- | --- | --- | --- | --- |
| Cost | Brand | GB of data | Extra GB for videos & Spotify | Unlimited calling and texting? | How many days is it valid for? | Includes free social media? | Registration fee? |
| 10 pesos | Telcel (Amigo) | 0.05 GB | no | yes | 1 day | no | no |
| 20 pesos | Telcel (Amigo) | 0.1 GB | no | yes | 2 days | No, but it includes 200 MB for it | no |
| 30 pesos | Telcel (Amigo) | 0.16 GB | no | yes | 3 days | No, but it includes 300 MB for it | no |
| 50 pesos | Telcel (Amigo) | 0.4 GB | no | yes | 7 days | No, but it includes 750 MB for it | no |
| 80 pesos | Telcel (Amigo) | 0.5 GB | no | yes | 13 days | No, but it includes 1 GB for it | no |
| 100 pesos | AT&T | 1.5 GB | 2.5 GB | yes | 14 days | yes | no |
| 100 pesos | Movistar | 1.5 GB | no | yes | 14 days | yes | 0-60 pesos |
| 100 pesos | Telcel (Amigo) | 1.2 GB | no | yes | 17 days | yes | no |
| 150 pesos | AT&T | 2.3 GB | 3.8 GB | yes | 25 days | yes | no |
| 150 pesos | Movistar | 2 GB | no | yes | 28 days | yes | 0-60 pesos |
| 150 pesos | Telcel (Amigo) | 2 GB | no | yes | 26 days | yes | no |
| 200 pesos | AT&T | 3 GB | 5 GB | yes | 30 days | yes | no |
| 200 pesos | Movistar | 3 GB | no | yes | 28 days | yes | 0-60 pesos |
| 200 pesos | Telcel (Amigo) | 3 GB | no | yes | 30 days | yes | no |
| 300 pesos | Telcel (Amigo) | 5 GB | no | yes | 33 days | yes | no |
| 500 pesos | Telcel (Amigo) | 10 GB | no | yes | 33 days | yes | no |
How to Top-Up My Mexican SIM Card
If you ever want to add more time or data to your SIM card, you will need to top it up. The easiest way is to top up using your bank application with your phone provider's app.
Alternatively, you go to an Oxxo (a Mexican chain of convenience stores) and tell them the data plan that you want, hand them some cash, and you will instantly receive an activation text message once it's done.
If you can't find an Oxxo near you, you can go to a BBVA, Bancomer, or Santander ATMs. Just choose "recargas" and the ATM machine will tell you the steps you need to complete the transaction.
Postpaid Sim Card
If you have a temporary visa, it's better to get a postpaid sim card because it's easier to manage.
How to Get One
Visit the website or the official retailer for the brand of SIM card you are interested in buying. You will be required to show proof of your temporary (or permanent) residence and possibly references. For example, Telcel requires a temporary residence card and references from three Mexican landline owners.
They aren't always a better deal though, you should shop around for benefits. If you compare the prepaid with the postpaid plans, you might actually get more bang for your pesos if you get the prepaid SIM card.
For example, with a 200 peso prepaid card, you can get 3GB of data plus unlimited calls and texting. With a 200 peso post-paid card, you only get 2GB of data for 28-30 days.
Please note that if your phone is locked or incompatible with their SIM card, you may need to buy a new phone.
Plan Comparisons
Here's a quick look at a basic package of all popular sim card providers.
| | | | | | | |
| --- | --- | --- | --- | --- | --- | --- |
| Cost | Brand | GB of data | Unlimited calling and texting | Includes free social media? | Contract? | Billing period |
| 200 pesos | AT&T | 2 GB | yes | yes | no | 30 days |
| 200 pesos | Movistar | 2 GB | yes | yes | no | 30 days |
| 200 pesos | Telcel | 2 GB | yes | yes | no | 30 days |
| 200 pesos | Virgin Mobile | 2 GB | yes | yes | no | 30 days |
Paying for Your Postpaid SIM Card
You can set up your account to be renewed automatically or you can do it on your own every 30 days.
If you don't renew it, you will be charged a certain number of pesos per minute or pesos per MB, as the case may be.
Unlimited Data SIM Card
Unlimited data is extremely difficult to find in Mexican mobile phone plans. The only provider in Mexico that currently sells SIM cards with unlimited data, also known as unlimited internet is AT&T.
AT&T has plans that offer unlimited calling, texting, and data, but not all three at once in a monthly plan.
You can get an AT&T SIM card for 100 pesos for 10 days of unlimited calling, texting, and data. There is also a 150 peso version for 15 days.
TelCel has many plans that offer unlimited calling and texting, but none offer unlimited data. You can look at the charts above for what they offer.
Verizon has a monthly plan with unlimited calling, texting, and data, but you will need a 4G world device. If you use over a half a GB in data in one day, your speeds will be slowed to 2G.
There are some great T-Mobile and Movistar monthly cell phone plans, but none come with unlimited data.
Tourist SIM Card
For tourists, you can get any SIM card from any provider that's most convenient for you. They are all very similar for short-term use. Just keep in mind coverage areas and limitations of carriers mentioned above.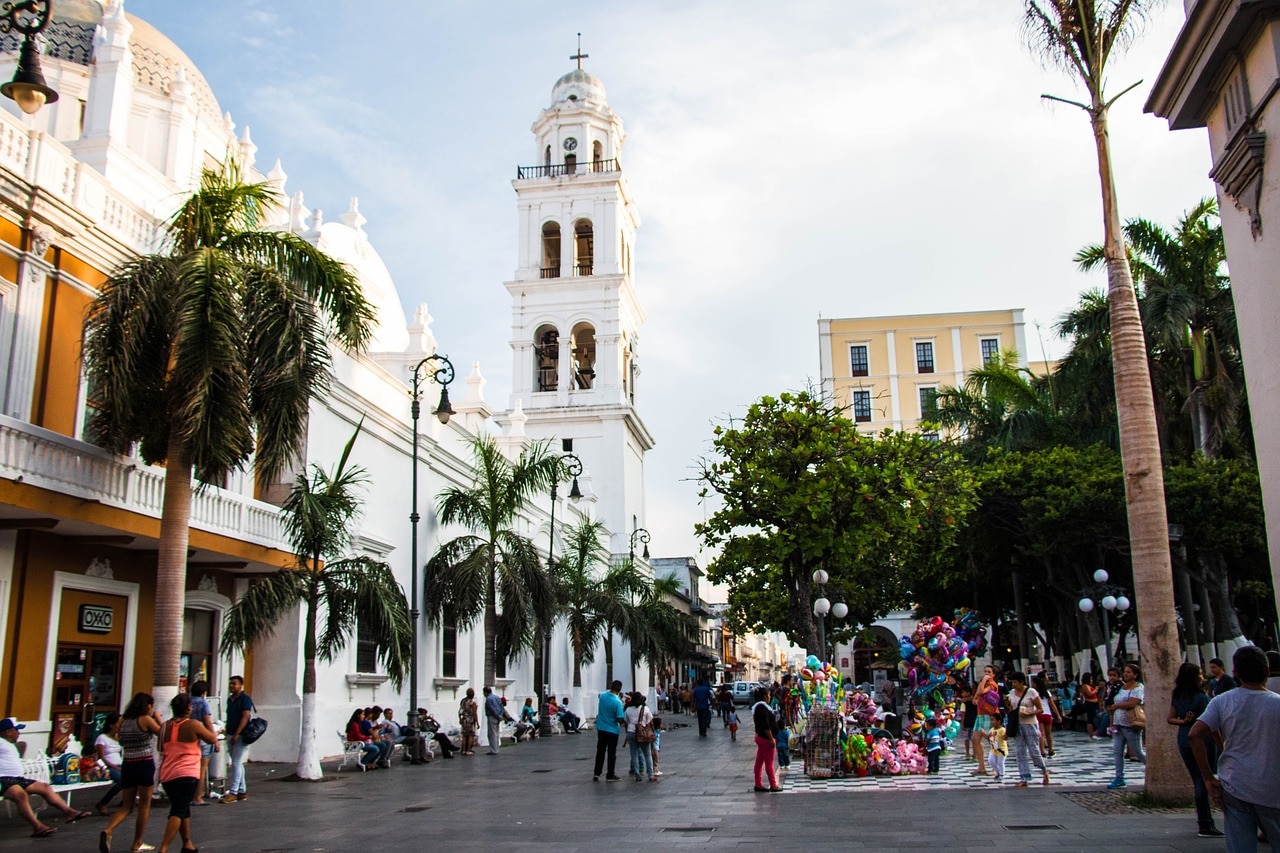 Pick a SIM from the provider that has appropriate number of days of your stay. If you plan to travel to many remote areas, Telcel should be your first choice since they have the best coverage area in Mexico. If you want to save money, you can buy them at a convenience store in the city instead of at the airport.
Where to Buy SIM Cards in Mexico
There are many places you can buy a SIM card in Mexico. Remember that in Mexico, SIM cards are called "chips".
Amazon
A lot of people recommend buying a Mexican SIM card from Amazon before you enter the country. This makes sense because you will already have a SIM card to put in your phone on the plane before you even land.
However, it doesn't always work out perfectly. Because Amazon has a number of different (sometimes dodgy) sellers, some of the SIM cards don't always work on arrival.
This is also not the cheapest way to get a SIM card that works in Mexico, it's going to be cheaper to get a SIM card on arrival.
Airport
You can wait to buy your SIM card until you're in Mexico when you arrive at the airport. A lot of the larger airports sell SIM cards. However, you can expect to pay 25% more than you would elsewhere in Mexico.
There is a chance airport stores might not have your choice of SIM cards available or the right size for your phone.
Also remember that depending on flight times, you might arrive after the stores at the airport are closed. Each store and each airport will have different closing hours.
For example, stores in the Cancun International Airport tend to close around 8pm. The Mexico City International Airport has stores that close anywhere from 6:30pm-11:30pm.
OXXO
OXXO is a convenience store that can be found widely in Mexico. You can find one on almost every street. This is the most common place for expats to buy and top up their SIM cards in Mexico. It's also the cheapest.
They sell several brands of SIM cards, but they're usually behind the counter. You'll need to know the brand of the SIM card and the amount of data you want on it.
The service staff can help you put it in and will walk you through the activation process, even if you only know a little Spanish, it is pretty straightforward. If you don't speak Spanish, and you are nervous about getting the right SIM, take a friend translator.
Walmart
Even though Walmart is all over Mexico, they are not as common as Oxxo. One good thing about getting a SIM card at Walmart is that there's more of a likelihood that someone there will speak English.
SIM cards at Walmart in Mexico are cheaper than if you were to buy them through Amazon or at the airport, and just a few dollars more expensive than at Oxxo.
Official Retail Stores
You can find official stores for Telcel, AT&T, and Movistar in both main cities and big towns. They can also be found in tourist areas and shopping centers.
Even though these are official stores, Oxxos and Walmarts are more convenient, unless you happen to live near one of these official retailers. Official stores are mainly for those who are on a postpaid package.
eSIM
If your phone supports an eSIM, this is another good option. But this option might only be available to those who travel to Mexico for a limited of time. This is because SIM card providers in Mexico have strict requirements when it comes to buying an eSIM.
For example, you can't buy one online. You need to be a Mexico resident by having at least a temporary resident visa. And you may need to buy a phone from the provider.
You might need to get an eSIM from an international provider. But they have a short validity period.
The longest period we can see at the moment is provided by Holafly, where you get unlimited data for up to 90 days for $99 USD. A cheaper alternative is airalo. It costs only $8 USD for their 7-day plan. But it comes with limited data at 1GB only.
Now, on to You
Mexico has a variety of telecommunications providers with SIMs available at a great price. Now that you know what the options are, you can decide whether Telcel, AT&T, or Movistar is the best choice for you.
Check to make sure your phone is unlocked and what size SIM card you will need. Then decide if it's worth it to buy one from Amazon before you travel, to get one at the airport, or if the cheaper prices at Walmart and Oxxo are worth the hassle of not having a working cell phone for a few hours when you first arrive.
Please note: the rates of various SIM cards and plans are correct at the time of this writing but subject to change. 
Related article: How to Choose and Install Satellite Internet in Mexico