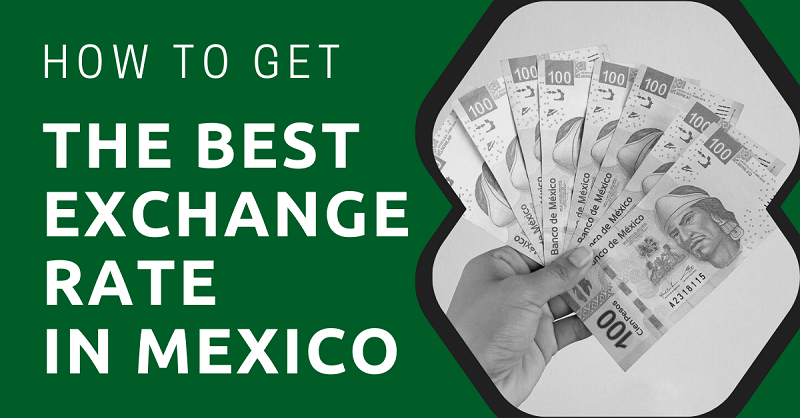 When traveling or moving to Mexico, one of the first things you will need to do after arriving is find a way to exchange money or get some local currency. It may be tempting to exchange some money at the airport or use the first ATM you see, but you won't get the best exchange rate doing this and may get charged hefty transaction fees.
Arriving in Mexico with the proper knowledge for exchanging currencies will save you money and help you avoid falling for common tourist traps.
In this article, you will find everything you need to know about how to get the best exchange rate in Mexico, the best methods for exchanging money, and other helpful tips about exchanging currency in Mexico.
This article will take approximately 20 minutes to read. Don't have the time right now? No worries. You can email the ad-free version of the article to yourself and read it later!
Money Exchange Cap Law
In 2010, Mexico passed a law prohibiting the amount of US dollars foreigners could exchange for pesos per month in an effort to fight financial crimes and money laundering. The current limit is USD 1,500 for exchange in banks and official currency exchange establishments.
This restriction only applies to US dollars. There is no money exchange cap for other currencies.
If you wish to exchange money in Mexico, it is also worth noting that you will need to bring your passport so that the financial institutions can track the amount of money you are exchanging per month.
Where to Exchange Money in Mexico?
There are many options for exchanging money in Mexico, but not all methods will give you the best rates. Let's go over some of the popular options and review whether they are good options or not.
Banks
Finding the best way to exchange money in a foreign country can be daunting, but generally, banks are a good place to start because they offer the best rates, the exchange is instant, and the process is safe and easy.
You don't need to open a bank account to exchange money here. The best bank to visit in Mexico to exchange your foreign currency and get reasonable rates is Banco de Mexico, also known as Bank of Mexico.
The Bank of Mexico is situated in central Mexico City and is Mexico's national bank and also happens to be the largest in the country, which is why many people choose to exchange foreign currency here.
Some of the other best banks to exchange money in Mexico are:
Generally, banks in Mexico offer the best exchange rates, although you should be aware that you may be expected to pay a small fee when you exchange money.
The fee is usually only around 1.2% of the amount of the transaction.
Please note that this is the fee only for exchanging money in the form of cash at the bank and does not include any transfer fee for sending money to Mexico.
Currency Exchange Offices
Currency exchange offices, also known as "casas de cambio", are one of the most convenient places to exchange money in Mexico.
This is because they have longer opening hours than banks, are not as busy as banks, and are just about everywhere in Mexico. Some will charge small fees for exchanging money, but most casas de cambio make their money by marking up the exchange rate, at around 2% on average.
You will not get as good of an exchange rate at a casa de cambio as at a bank, but they are more convenient, and if you choose the right business, the fee may be minuscule.
Here are some reputable casa de cambio locations:
Make sure you are well informed about the official exchange rate (you can find this with a quick google search) before hunting for a good casa de cambio.
This will allow you to choose the company with the best rate.
Credit Cards
Credit cards are the easiest way to exchange money — and it doesn't even involve trading bills. To use it for a transaction, you simply need to swipe, and the credit card company handles everything.
Just make sure to inform your credit card company that you will be out of the country. Otherwise, they may suspect fraud and freeze your account when you use your card overseas.
To get the best exchange rate using a credit card, ensure your card does not charge international transaction fees. You can check with your card provider to learn more.
Usually, credit card companies will offer travel cards for customers with high credit scores. These cards will not charge an international transaction fee, so you can use your card freely while you travel or live abroad.
However, you should also note that while there may not be a transaction fee, there will likely still be a 1-3% markup on the exchange rate.
One downside of using a credit card is that you will likely pay hefty fees to withdraw money from the ATM. The fee can be as low as USD 5 but it can get much higher depending on how much you withdraw.
Travel credit cards may also come with travel rewards. Credit card companies will give you points for every dollar you spend, and you can then use these points to purchase flights, hotels, rental cars, etc.
ATMs
There is no shortage of ATMs in Mexico. You'll find them on just about every block. So finding an ATM should not be your biggest worry. Instead, you should have knowledge of which ATMs to use and which ones to avoid.
Using an ATM in Mexico is pretty straightforward; most ATMs have English instructions. Also, most Mexican ATMs do not charge a usage fee.
But some will charge a small usage fee of 30-50 pesos (USD 1.5-2.5).
When using an ATM in Mexico, the exchange rate comes down to your home bank. Most debit cards charge a 1-3% mark up on international transactions, and some will charge a transaction fee on top of that.
It is worth looking into a travel card such as Revolut or Wise if you want to get the best rates.
Before you arrive in Mexico, it is also a good idea to check with your local bank to see if they have a currency partnership with a Mexican bank. This way, you will get the best exchange rate when withdrawing money.
If the ATM asks if you want to accept their exchange rate, always decline and choose your bank's exchange rate instead. 99% of the time, your bank's exchange rate will be better than the ATMs. This is a trap that POS terminals and ATMs set for international travelers.
Here are some of the best ATMs to use in Mexico:
BBVA Bancomer
Scotiabank (partnered with Bank of America)
Intercom
Santander
Inbursa
Banorte
Blanco
Banco de Bajio
Generally speaking, using any of these recommended ATMs will give you decent exchange rates without high withdrawal fees.
Here are some ways to spot the ATMs you should avoid exchanging money from:
ATMs that have no names or banks associated with them. This means they are privately owned and do not belong to any bank. These ATMs will charge high withdrawal fees.
ATMs in touristy areas. Even if the ATMs are from a well-known bank, they will likely charge higher fees than those outside the main touristy areas. It is also safer to avoid these ATMs because there have been reports of ATMs being tampered with in touristy areas.
Western Union
Many travelers and expats are often relieved to learn that not only does Western Union work in Mexico, but that there are also branches throughout the country.
Western Union gives customers two options for exchanging money in Mexico: online or by visiting a branch closest to you. However, Western Union charges relatively high fees — between 2-5% depending on the currency you are exchanging, the day of the week, and the time of day.

This is why I would only recommend using Western Union as a last resort, that is, if you are unable to exchange funds in a more cost-effective way.
Western Union states that their exchange rates change at least seven times a day, so be sure to check throughout the day if you're not happy with their rate at any given moment.
Cryptocurrency
Certain crypto platforms, such as Coinbase and Crypto.com, have released crypto debit cards that can be used to exchange money. In addition, many locations in Mexico are also introducing crypto exchange booths as a method of money exchange.
It is interesting to note that in Mexico, cryptocurrency is not a legal currency, but many vendors and residents use this payment method.
I recommend only relying on this exchange method as a last resort.
Exchanging Money Online
Many people have resorted to exchanging currency online in recent years as it is quick, convenient, and often provides the best rates.
Check out these apps for exchanging money online.
PayPal
PayPal is one of the most popular and oldest payment gateways online, and it is constantly improving its currency exchange platform. Because PayPal allows users to have balances in multiple currencies, it is another option for exchanging money online.

You just need to be aware that although exchanging money using PayPal is easy, the exchange rate may not be as good as what you may be offered at other sources, like banks.
PayPal also charges conversion fees, which range from 2–4.5%, depending on which currency you are converting to pesos.
Revolut
The Revolut financial app was created in 2015, and it is another excellent method of exchanging money online. The Revolut app is very user-friendly and makes it easy to exchange money.
Revolut offers conversion of money into over 28 different currencies, including Mexican pesos. Furthermore, they charge no conversion fees for up to USD 1,000 per month, and the fee after that is only 0.5% of the amount exchanged, which is fairly low compared to regular banks.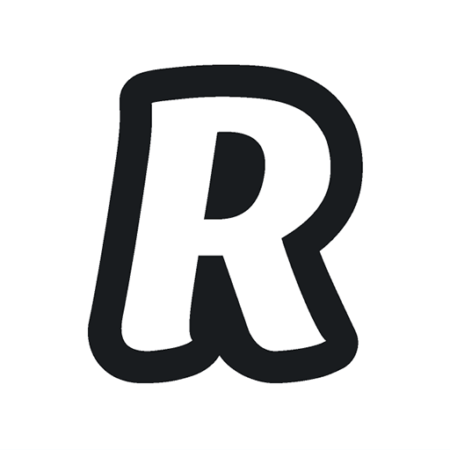 Revolut offers its clients travel cards that can hold up to 10 different currencies. What's even more remarkable about having one of these cards is that they do not charge any fees for ATM withdrawals of up to USD 1,200 per month, after which the fee is only 2%.
The biggest draw for Revolut is that there is no exchange rate markup, so you won't find any hidden fees with this app.
Revolut also offers subscription-based memberships that come with unlimited transactions, ATM withdrawals, travel insurance, and more.
Wise
Formerly known as Transferwise, Wise is an app that charges one of the lowest fees for transferring money abroad. Using Wise for money exchange is a good idea because it is simple and easy to do so on their mobile app.

Wise is a great app to use for money transfers. However, one drawback is that you can only exchange money up to 15 times during a 24-hour period, so be sure to withdraw all you need in one go.
You can check out Wise's real-time money converter to see what the current exchange rate is for pesos. 
Read our Wise review to learn more.
Xoom
Xoom is a money exchange service owned by PayPal. One of the options Xoom users have is the ability to exchange their current balance into the currency of their choice and transfer that money to multiple banks across Mexico, where you can then pick up the cash.
Unfortunately, the exchange rates offered by Xoom are not as good as those provided by Revolut or Wise, but it is still a good option that offers reasonable rates.
What is the Best Way to Exchange Money in Mexico?
Out of all the methods mentioned above, the most ideal way to exchange money in Mexico is to use Revolut. This is because they offer a travel card that you can use in Mexico with no international purchase fees (up to USD 1,000 of spending), and you can use the card for cash withdrawals at an ATM with no fees (up to USD 1,200).
Wise comes in at a very close second.
Exchanging money online is the most popular option nowadays, purely because of the convenience and speed. But perhaps the most remarkable thing about using this type of method is that you can do all the banking on your smartphone.
If using an online exchange app like Revolut or Wise is not an option for you, exchanging cash at a bank or using your travel credit card are the next best options.
Is it Cheaper to Exchange Money in Mexico?
Having a small amount of pesos before arriving in Mexico is a good idea to avoid high transaction fees at airport casas de cambio or ATMs.
However, you should avoid exchanging large amounts of cash before arriving in Mexico because you will not likely get the best rates.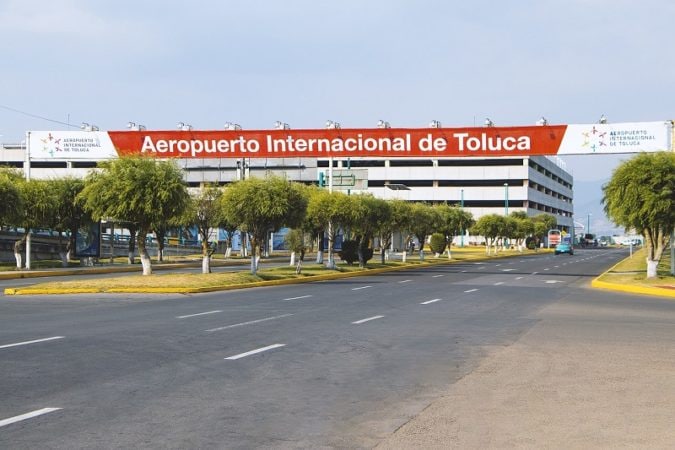 You will generally get better exchange rates in Mexico on stronger currencies such as USD, EUR, GBP, AUD, or CAD. However, if you plan to exchange a weaker, less stable currency, you may want to consider exchanging it for USD or EUR first before entering Mexico and then exchanging it to pesos when you arrive.
Top Tips for Getting the Best Exchange Rates in Mexico
Here are several things to be aware of that will help ensure you get the best exchange rate.
Avoid Airport ATMs
Anybody who regularly travels will tell you to avoid using the ATM at the airport at all costs. While it may seem super convenient to use the ATM at the airport, it should only be used in emergency situations.
The exchange rates offered at these ATMs are considerably worse than anywhere else and come with high transaction fees. To avoid having to use an airport ATM, exchange currency before you arrive or find a taxi service to the nearest bank that accepts card payments.
Avoid ATMs That Are Not Associated With Banks
Bankless ATMs with no names are not operated by banks or reputable institutions. Nine out of ten times, these ATMs do not give good exchange rates and are a scam that many tourists fall for.
Avoid Airport Exchange Offices
You will find money exchange offices inside the airport, usually near the international arrivals for tourists to use. But it is best to avoid these offices as they, too, offer a much poorer exchange rate with high transaction fees.
Generally, any service in an airport, although designed to be convenient, is actually the most expensive option with the poorest exchange rates. Just avoid them if you can!
Avoid Hotel Money Exchanging
You'll find that the hotel you are staying at might offer money exchange services for their guests, and while this may be a convenient option, it is best to avoid using them.
Often, hotels have worse exchange rates and higher transaction fees than other options. They argue that convenience makes up for the price as you can use them if you're in a pinch to exchange money. Otherwise, just visit the nearest ATM.
Remain Knowledgeable About The Current Exchange Rate
One good way of ensuring you always get the best exchange rate in Mexico is by always knowing the current rate. You may find that vendors will try to lowball you when exchanging currency.
An easy way of staying abreast of fluctuating exchange rates is by downloading currency converter apps or doing a quick Google search.
Here are some of the best currency converter apps:
Decline The ATM Exchange Rate
Many people do not realize that they do not have to accept the exchange rate the ATM offers them when withdrawing money. These ATM exchange rates are usually much worse and come with high withdrawal fees. Sometimes, the high currency exchange rate and withdrawal fee can add up to 15% of the amount you're withdrawing.
When the notification pops up on the ATM screen, simply press the decline button to continue exchanging money using the exchange rate given by your local bank back home.
Exchange Money In The Morning
If you want to get savvy with foreign currency exchange, many experts in the finance industry will advise that you only exchange money at certain times during the day.
In Mexico, you will want to exchange your money in the morning before lunch time to get the best exchange rate, as this is when the financial markets are open, and the latest news and economic updates are received.
Avoid Exchanging Money On Weekends
If you can, avoid exchanging money from Friday evening to Monday mornings, as this is when you may get the lowest exchange rates in Mexico. This is because the money markets close during the weekend. So while you can still exchange money, the rates will not be the best.
Many financial institutions and apps "worsen" the exchange rate drastically on the weekends to counteract any fluctuations in the money market while it is closed. Therefore, if you are not in a hurry and whenever possible, you should wait for Monday morning to exchange your money in Mexico.
Know Your Mexican Money
Knowing the basics about the Mexican currency will ensure you do not get scammed out of a good exchange rate on the street. You may encounter a street vendor who will offer to exchange your money for you, which often happens for those who are carrying American dollars in cash.
These vendors may offer the lowest rates, and some may assume you do not know what denominations you should be given and will not give you the full amount. By understanding what bills and coins make up the Mexican currency, you will be sure you're not getting ripped off.
Should You Bring Cash With You To Mexico?
You may be thinking, why not just withdraw a large sum of Mexican pesos from your local bank before arriving in Mexico? Yes, it is much easier to just bring cash with you, but it is highly recommended that you only carry a small amount to avoid the unfortunate event of being robbed.
You should bring a small amount of cash with you to Mexico to pay for transport to your hotel or the nearest money exchange place. Carrying cash with you is also a good idea if you run into problems with your bank account or your card stops working.
In Mexico, it is not safe for tourists or even expats to carry around large amounts of cash, so if you must bring cash, only carry a small amount.
Now, on to You
You should now be familiar with the best places in Mexico to get the best exchange rate when you convert your money. There are a myriad of options to choose from, and while exchanging money online is often how you can get the best exchange rate, using your home bank card or credit card are decent options as well. There are even ways to get a good exchange rate through more traditional methods, such as exchanging cash and via Western Union (though they will not normally give you the best results)!
The most important thing is that you know your money. Keeping the above tips in mind, you should be able to get the best exchange rate in Mexico using your preferred method.
You may also want to read: