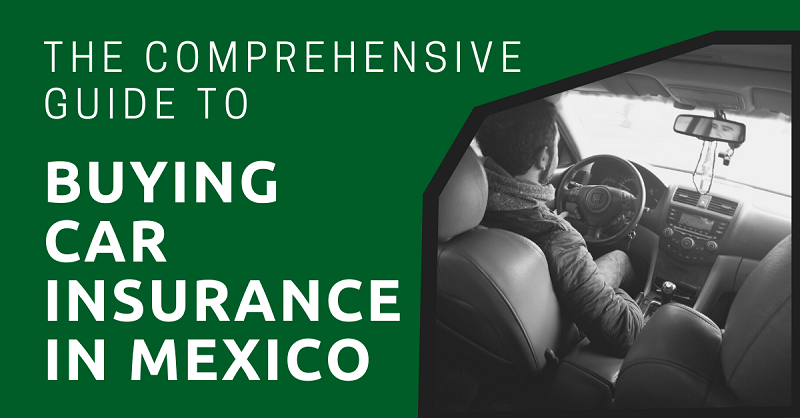 Insuring your car in Mexico is not that different from insuring your car in other countries. That is, you pay a certain premium and you get a certain amount of coverage in return.
What is different, however, are the laws surrounding insurance, driving, and accidents in Mexico — all of which you need to know to get the right insurance.
This makes buying car insurance quite confusing for expats who don't know the latest laws.
This guide, however, will simplify your entire car insurance buying process, so you know you'll be covered — and not jailed — should you get into an accident in Mexico.
This article will take approximately 17 minutes to read. Don't have the time right now? No worries. You can email the ad-free version of the article to yourself and read it later!
Do You Need Car Insurance to Drive in Mexico?
Even though some people think you can drive in Mexico without insurance, that's not the case. Mexican law requires some kind of insurance when you own or drive a car manufactured after the year 2011.  
The minimum coverage you need to drive legally in the country is third-party liability insurance, which covers damage done by you to others. With this insurance, you and your car are not insured, however, making this the most basic form of car insurance in the country.
Your insurance also has to come from a Mexican insurance company. Any insurance companies from abroad cannot cover you while driving in Mexico.
This has to do with Mexican accident laws, as all insurance companies involved are obligated to go to the scene where the accident happened. The people involved cannot leave that scene until all documents are signed and accounted for.
Having said that, what happens if you drive without insurance?
Well, if you happen to get into a car accident and you do not have car insurance, you will have to pay for all damages out of pocket. Most people can't do this, and they end up spending time in jail. The amount you'd have to pay varies from state to state.
Most of the time, it'll be over US$100,000, so being insured is well worth it.
Just like states and provinces in the U.S. and Canada, each state in Mexico has its own laws about vehicle confiscation and fines.
Before driving in any Mexican state, check local laws so you know what kind and how much insurance coverage you need.  
Knowing that car insurance is mandatory in Mexico, let's look at what car insurance generally covers in the country.
Third-Party Liability Insurance
The most basic form of Mexican car insurance is the third-party liability. As of the January 1, 2019, the Law in Mexico states that all vehicles traveling on federal highways must have at least third-party liability insurance.
In the event that an accident happens, any damage you cause to a third-party will be covered.
Usually, this liability amount ranges anywhere between US$100,000 and US$250,000. If it's feasible, it's always best to buy the maximum amount of liability coverage the insurance company offers.
Third-party liability insurance in Mexico costs around US$300 per year, depending on your car and the state where it's registered, among other things.
This is because Mexico's Federal Liability Law states that the insurance company has to pay the Mexican state's minimum wage, multiplied by MXN5,000 and any other expenses, such as funeral costs in the event of deaths.
Additional Coverage
Keep in mind that if you purchase third-party liability insurance, you won't be covered for any personal damages or medical expenses that may result from an accident.
Luckily, Mexican car insurance companies offer add-ons to give you more coverage than third-party liability insurance does. And, you only have to pay for the add-on you select.
However, what most people do is buy full coverage. In fact, we recommend that you buy full coverage, so you don't have to worry about anything in the event of an accident.
That said, let's look at some of the add-ons you can buy along with your third-party liability insurance.
Medical Payments Insurance
This covers you and any passengers in your car for medical expenses up to a certain amount. You can get this add-on if your health insurance in Mexico doesn't cover you for car accidents.
Physical Damage Insurance
When your vehicle is damaged by events such as vandalism, floods, falling objects, car accidents, or fires, the policy will cover the damage. Insurance policies will specify if and for how much you'll be compensated for damages or theft.
Roadside Assistance Insurance
If you need to change a flat tire, call a tow truck, or a jump-start your battery, this car insurance add-on will cover you.
Legal Assistance Insurance
Most insurance companies in Mexico offer legal assistance as add-ons with their policies. So, in the event that you accrue any legal fees or need to pay a bail bond due to a car accident, you'll be covered.
Lump-Sum Liability Insurance
Lump-sum liability insurance is the amount a Mexican insurance company pays out for car damage or bodily injury that arises from a car accident. Usually, there are two amounts stated in a car insurance policy — one for the amount per accident and one for the amount per person.
Medical Evacuation Insurance
If you find yourself severely injured after a car accident, this insurance add-on covers you for transportation to a suitable hospital.
Full Coverage
Many insurance companies offer full coverage policies. Most of the time, this gets you all the extensions listed above, plus no-fault coverage. No-fault coverage protects you from all the damage caused if an at-fault, uninsured driver hits you.
The only thing you need to keep in mind when you opt for full coverage insurance is the deductible and coverage amount for medical expenses.
Exclusions
Each car insurance policy in Mexico has an exclusion section built into it. Most of the time, these sections state that there are circumstances under which the policy isn't valid and when you won't be able to use your insurance.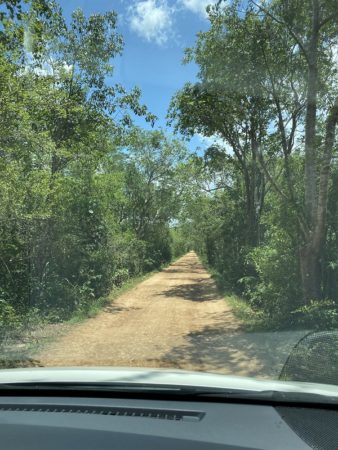 Examples of such are situations when the driver has no valid driver's license, when a car breaks down due to mechanical problems, or when the driver is drunk.
Keep in mind that most insurance companies only offer coverage for partial theft or vandalism when you purchase special coverage for your car. In these cases, you will always have to pay a deductible.
In addition, Mexico is a huge country with a lot of dirt roads. However, many of them are seen as municipal roads, and because of that, insurance companies cover any accidents that happen there. If you go off-roading, however, and the dirt road leads to nowhere, you won't be covered.
How Much Does Car Insurance in Mexico Cost?
The cost of Mexican car insurance depends on many factors. In addition to coverage, the geographical area where the car is registered impacts the cost, too.
In places such as Mexico City, insurance cost are higher than that of a car registered in a quiet beach town in Yucatan. Other factors that impact the cost could be your age; your sex; the type, model, and brand of the vehicle; the type of insurance; and your payment method.
Usually, Mexican car insurance for a car worth US$15,000 ranges anywhere between US$300 and US$800 per year. At US$300, you'll only be able to get third-party liability insurance.
Anything higher than that will include additional coverage, which you'll pay roughly US$800 per year for. Sometimes, insurance companies offer packages and semi-annual or annual payment options.
How Deductibles Work
The deductible is the amount you have to pay for repairs if your vehicle is damaged, declared a total-loss, or is stolen. It's the amount that the insurance company deducts from the value of the car before paying the amount to you or a third-party.
Usually, the rule is this: the higher the deductible of a premium, the lower the yearly cost of the premium.
This also works the other way around. Each policy has its own deductible, which usually ranges between 5 percent and 20 percent of the total value of the car.
Mexican Car Insurance Companies
There are many insurance companies to choose from in Mexico.
In this section, we'll divide them up based on how expensive they are. Keep in mind that the amount you end up paying will depend on many factors.
The most expensive insurance companies are:
More economical insurance companies are:
Be aware, though, because when a policy is less expensive, the deductible is usually going to be higher.
The advantage of choosing insurance from a bigger company is that agents can get to you in about 45 minutes. Two of these companies are Qualitas and Mapfre.
Other such as GNP, AXA, Zurich, HDI Seguros, El Águila, and Seguros Banorte are also considered high standard.
The more expensive insurance companies offer greater value for the premium. And, because Mexico is big, smaller insurance companies might find it difficult to get an agent to the scene of an accident.
It's important that you choose wisely and read the fine print and disclaimers before you buy insurance. Make comparisons and choose the one that's best for you.
Finding the Best Car Insurance in Mexico
If you own a car in Mexico and are about to insure it, you have plenty of companies to choose from.
Before choosing one, it's best to ask the following questions:
What am I covered for if my car is damaged and needs repairs?
If my car is stolen, will it be covered totally or partially?
Will my medical expenses and those of the passenger(s) — if any — be covered in an accident?
Will I be covered for legal help?
Once you know the answers to these questions, you can move on to the next section.
Buying Insurance: Agent or Company?
It's possible to buy car insurance directly from an insurance company. However, it may be harder to figure out what is stated in the quotes and policies.
Moreover, if you have to follow up on an accident, you'll find yourself dealing with a lot of admin. Therefore, many people opt to buy insurance through a qualified agent.
This can be someone who specializes in one insurance brand or who covers multiple brands. Most of the time, agents also offer insurance packages. For instance, you'd get health, car, and home insurance with the same insurance company.
Hiring an insurance agent is common in Mexico. You can find them through the insurance company of your preference with a simple search online.
You could also ask Facebook Expat Groups for insurance agents in your area; for sure there will be people who can recommend good agents.
You don't have to pay agents either. They get commission from the insurance company.
The advantage of hiring an agent is that, if something happens, you can contact this person and he or she will help you with all the paperwork during and after an accident. They can also thoroughly explain the policy to you and answer all your questions.
Insuring Your Car in Mexico
We recommend you get various quotes from different Mexican insurance companies before you decide who to insure your car through.
The terms and prices of the premium can vary, so it's important to ask detailed questions to the agents and read the fine print at the bottom of each quote.
To get a quote, you'll have to prove the following:
the vehicle you want to insure is registered in Mexico or was legally imported
the vehicle is for personal or commercial use and weighs a maximum of 3.5 tons
You'll have to provide some more information to the insurance company to be able to buy insurance.
They need to know what type of insurance you're going for and how you want to pay. Normally, you can pay by debit or credit card, and all at once or in payments. There may be a difference in costs depending on payment methods.
Other things the insurance company will ask you for are:
tarjeta de circulacion — the circulation card that provides all the information about the car's owner, type, and license plate number
After that, you pay for the insurance and your car is insured.
Accidents
If you find yourself in the unfortunate situation of a car accident, it's crucial to report it immediately. You do this by calling 911 and asking for the police to come and create a report.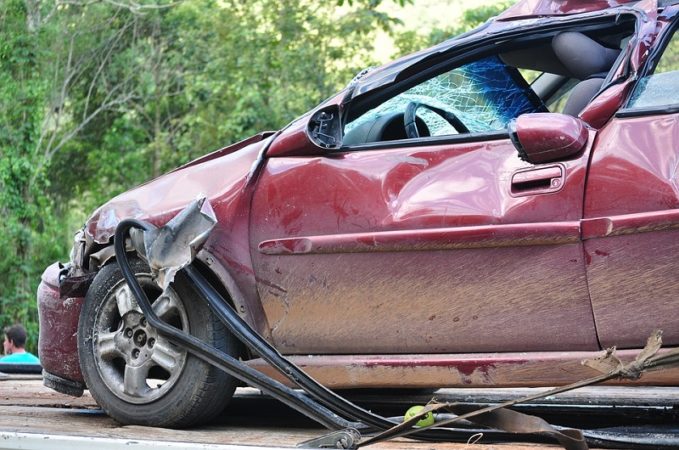 You should also call your insurance company through the toll-free emergency number they provide. Make sure to carry this information with you or in the vehicle at all times.
It's crucial that you don't agree on any settlements, or sign any documents from the other party or police until your insurance agent has arrived.
You may be signing something that won't benefit you and will exclude you from being covered by your own insurance. Once the agent is at the crime scene (Mexican Law regards car accidents as crimes), you testify and help to complete the documents.
The biggest difference between car insurance in Mexico and in countries is what happens when an accident takes place. In the U.S. for instance, sometimes people (with or without help of the police) exchange insurance information and continue their travels.
In Mexico, you have to stay at the place of the accident until the agent and police are there. Besides, in some cases it may take a while before is stated who is at fault. And in such cases, the judge has the last word.
How to File a Claim
A lot of paperwork has to be filed and completed where the accident happened.
Mexican insurance companies and their clients have to comply with this paperwork to make use of the insurance policy. You need this paperwork to file a claim.
After the accident and once you're back home, you might have to provide some additional documents that might not have been in the car, such as copies of vehicle registration cards or a copy of the official invoice, before your car can be repaired.
After purchasing car insurance, the agent will provide you with all the information, names, and phone numbers of those that you'll have to call in case of an emergency or to file a claim.
What Happens if You Cause an Accident?
At the scene of the accident, there has to be a police officer and someone from the insurance company of all parties involved.
The person who is at fault during an accident is the one who will have to pay for the damage. Once the insurance agent is at the scene, and the type of premium is shown, you can likely go home after documents are signed.
Your chances of not ending up in jail in the meantime increase when you have an extended insurance policy, beyond just the third-party liability.
That's because often, this extended coverage comes with a bail bond and legal assistance. Sometimes, just having the right insurance means you won't end up behind bars.
Car Insurance for US- and Canadian-Imported Cars in Mexico
Some expats ship or import their U.S. or Canadian-bought car to Mexico to use it as their personal car.
This is definitely possible, but you really have to pay attention to the insurance of the car. The car insurance that you buy in the U.S. or Canada won't cover your car while in Mexico.
In some cases, the insurance you already have might cover a certain radius hear the border. But if you go any further than that, it doesn't.
You can pay an extra premium to extend the insurance at your current insurance company, who may offer you a deal with a Mexican insurance company.
If not, then get your own Mexican car insurance following the steps above described in this guide.
Now, on to You
Summarizing all the above, the most important thing to realize is that it's mandatory to get your car insured with third-party liability insurance.
However, if it's feasible, we recommend getting add-ons and go for full insurance coverage. This way, you know that every expense accrued in an accident will be covered.