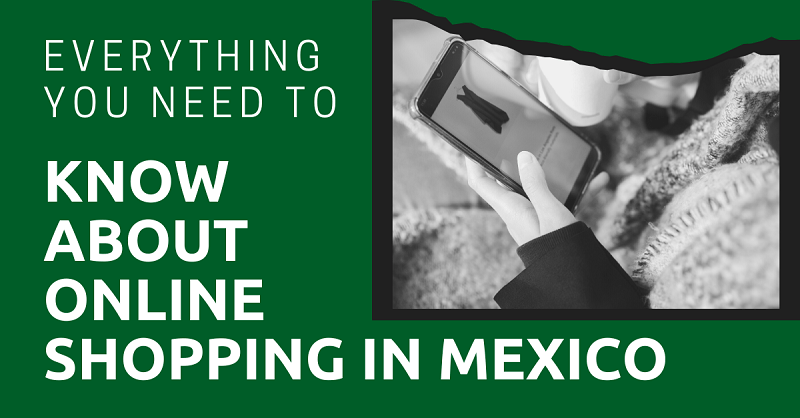 In Mexico, with its year-round hot climate, the last thing you want is to be burdened with lugging around groceries or shopping bags. Fortunately, there's plenty of stores that provide a convenient online shopping experience.
Online shopping isn't just about meeting your day-to-day needs; it's a platform where you can also purchase larger items, such as furniture and décor for your new home.
Fortunately, an increasing number of stores in Mexico are creating an online shopping platform. This means you have a diverse selection to choose from, including both local stores and renowned international brands. In this article, we provide a comprehensive list of tips and store recommendations to help you start your online shopping journey right after you land.
This article will take approximately 19 minutes to read. Don't have the time right now? No worries. You can email the ad-free version of the article to yourself and read it later!
Tips for Online Shopping in Mexico
Here are some tips to consider when online shopping in Mexico:
Use a Mexican Debit or Credit Card
It's best to make purchases online using a Mexican credit or debit card, as some websites may decline foreign cards. Even if the website accepts foreign cards, you may end up losing money due to unfavorable currency exchange rates. Thus, it's advisable to make purchases using Mexican pesos to ensure you get the most value out of your shopping experience. 
If you're concerned about your card's security, you can consider using VPN to add an extra layer of protection to your transactions. 
Pay Duties and Taxes Before Delivery
If you're purchasing items from another country, you may have to pay duties and taxes to receive your package. To expedite the process and prevent your package from being held up in customs, consider paying your duties and taxes right when you place your order. This way, you avoid any unexpected expenses, as these fees can accumulate and catch you off guard.
Double-Check Your Address 
If you're new in Mexico, double-check the address you're providing the seller before you complete your order. This is the address structure that the postal service in Mexico recognizes:
Line 1: Street type, street name, and house number
Line 2: Neighborhood and municipality
Line 3: Postal code, city, state
Line 4: Country
Stores may also request referencias y ubicabión (references and location) to make it easier to find your location. Here, you can note which streets your house is between and any other identifiers, such as landmarks near you or the color of your building.
Ensure Someone Is Home to Receive the Delivery 
Different companies have varying delivery procedures; some may leave packages at your door, while others require a signature. It's important to ensure someone is at home when you're anticipating a delivery. In Mexico, delivery drivers usually reach out via call or text to confirm your availability before making the delivery.
If you have a busy schedule, you can have your package sent to a punto de entrega (delivery point). Not all companies offer this delivery service, but major brands like Amazon Mexico do. 
Translate the Webpage
If you don't read Spanish, you may need to translate web pages to read product descriptions. Many websites provide a translation feature, typically located in the top right corner of their webpage. 
If you visit an online store that doesn't, you can install the Google Translate plugin to your web browser. Then, Google will automatically translate webpages for you, or you can prompt it to do so.
Best Stores for Online Grocery Shopping in Mexico
Here are some of the best online grocery stores you can visit:
Sam's Club
If you've lived in the United States, you've likely heard of Sam's Club. It's a membership-only retail warehouse where you can buy a variety of items, including groceries, appliances, electronics, furniture, and much more. 

You need a membership to shop at Sam's Club, but if you already have one from America, you can use it in Mexico. If you don't have a membership yet, you can easily register for one online.
A classic membership is only 500 pesos for a year, and a PLUS membership is 1,100 pesos. The PLUS membership comes with many benefits, including a 2% annual reward on all purchases and unlimited free shipping on orders of 999 pesos or more.
Sam's Club has its own brand called Member's Mark, where I discovered a wide variety of affordable snacks and frozen ready-made meals. They were perfect for a quick microwave fix after a long day at the beach.
Costco
Another membership-only retail warehouse store in Mexico is Costco. Costco, with its extensive international presence, remains a popular choice for many individuals when they arrive in Mexico because it offers a familiar shopping experience.

If you don't have a membership yet, you can choose between a Golden membership for 500 pesos a year and a Golden Executive membership for 1,100 pesos a year. The Golden Executive membership gives you a 2% reward on your annual purchases.
Both memberships offer free delivery on grocery orders of 1,500 pesos. If you don't meet this minimum, the delivery fee is 50 pesos per item. 
I had a Costco membership from Canada, and I was easily able to use it to continue to shop at Costco in Mexico. I noticed that the prices for meat were more affordable at Costco compared to other grocery stores, so I made it a practice to buy chicken, pork, and other groceries exclusively from there.
Chedraui
When I lived in Tulum, I loved going to the grocery store Chedraui, especially because it was across the street from my building. I later moved to Playa del Carmen, and Chedraui was no longer walking distance from me.

I decided to use their online shopping service to get access to products I loved. Here, you can buy basic grocery items, pharmacy items, alcohol, and pet supplies.
Chedraui often offers attractive sales and promotions, which are easier to see when you're shopping online. However, my one drawback from shopping with Chedraui online was encountering issues with missing items in my orders.
Each time I ordered, some items I purchased weren't available, so I would get a refund for such items. It was typically heavier items, such as water bottles and soda, that delivery drivers probably didn't want to carry. The refunds were immediate, so it wasn't too inconvenient. Keep this in mind if you want to purchase something you need immediately. 
Best Food Delivery Services in Mexico
Going out to eat in Mexico is fun, but sometimes, you just want to stay in and order delivery. Here are some of the best food delivery services in Mexico:
Rappi
The main food delivery app in Mexico is called Rappi. It's popular across Latin America, so you may have heard about it if you've been to countries like Colombia, Costa Rica, or Argentina.

You can find many local restaurants and well-known fast-food restaurants like McDonald's and Burger King on Rappi. Some stores also offer grocery delivery on the app, like Chedraui and Walmart.
Each restaurant and store sets their own delivery fee, typically based on how far away you are. You can also see the estimated delivery time before you order, so if you're hungry, choose a restaurant nearby.
Rappi typically offers promotions to new users, such as two weeks of free delivery, so take advantage of these offers.
Once you complete an order and your delivery driver is nearby, you'll receive a code to give them to confirm you're the right recipient. When waiting for a delivery, I would prepare by learning how to say the numbers in Spanish in case the driver didn't speak English. Alternatively, you can simply display the code on your phone.
Although Uber isn't available in Mexico, some regions have Uber Eats. I wasn't able to use it in Tulum, which led me to discover Rappi. However, it was available in Playa del Carmen. Since it's not available everywhere in Mexico, it doesn't have as much selection as Rappi.
Uber Eats is seamlessly connected to Uber, so if you already have an account, you can use it in Mexico.
Similar to Rappi, each restaurant on Uber Eats sets its own delivery fee and estimated delivery time. You can, however, purchase an Uber One Membership for 70 pesos a month to get free delivery at participating restaurants. You'll also get 5% off the service fees. 
Best Stores for Online Furniture and Décor Shopping
If you've just moved to a new house or apartment, you'll likely want to purchase new furniture and décor to customize your new space. Shopping for these bigger items online and having them delivered straight to your door makes the decorating process much easier. Here are some of the best stores to buy furniture and décor online: 
Coppel
Coppel, a nationwide department store, is one of the largest companies in Mexico. The brand has been around since the 1940s, so it's beloved by many Mexicans. 

You can buy a variety of products here, such as furniture, décor, clothing, electronics, toys, appliances, and beauty supplies.
The store is known for its affordable furniture, though it's not the most high-quality option. So, if you're not planning on staying in Mexico forever, shopping at Coppel can help you save money on big-ticket items.
You can even visit Coppel stores to test out different furniture and imagine how it would fit in your space before ordering it online. Coppel has daily offers and online exclusives on their website and app, so make sure you check to see whether the items you need are on sale. 
Home Depot
If you live in North America, you've likely heard of Home Depot before because it's the world's largest home improvement retailer. They have 2,300 stores across the United States, Canada, and Mexico.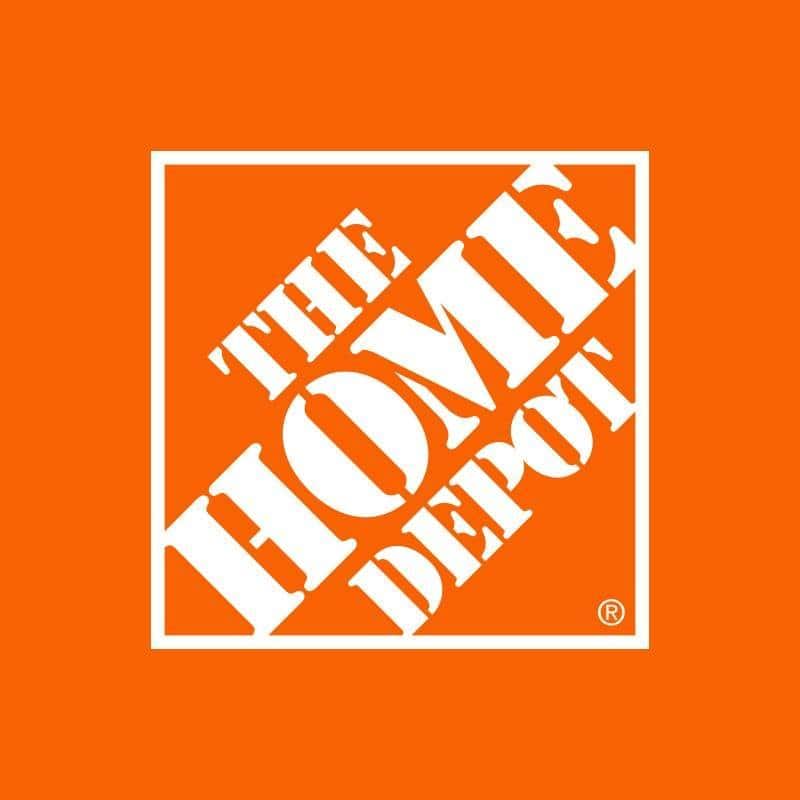 They offer a wide range of home improvement supplies, such as tools, construction materials, paint, furniture, flooring, appliances, lighting, and seasonal decorations. This makes Home Depot a great place to shop to furnish, decorate, or even redo your new home. 
You can get free shipping on all online purchases over 699 pesos. Home Depot provides payment plans, allowing you to spread the cost of expensive items over a few months, making it more manageable.
Sears
Although most Sears stores have closed down in the United States and Canada, the brand is still thriving in Mexico, as it operates independently here.

Sears Mexico is known for having more high-quality products than other department stores, so if you want long-lasting furniture, this is the best place to buy it. You'll just have to pay more for the quality. 
You can find products like furniture, décor, glassware, mattresses, bedding, clothing, and gourmet foods at Sears, both online and in stores. Interestingly, the online store has a bigger selection of products. 
Best Stores for Online Clothing Shopping
If you arrive in Mexico and realize your wardrobe doesn't suit the warm climate, don't worry. Here are some clothing stores that offer online shopping in Mexico:
Shein
Shein is one of the most popular online fashion retailers in the world. It's known for its low prices, so it's a great place to get a new summer wardrobe for Mexico.

You can find clothes for anyone — women, men, and children — on Shein and enjoy free standard shipping on orders over 99 pesos. 
Shein constantly has sales and promotions, especially at the end of a season, so you rarely need to pay full price for anything.
Shipping can be long, as everything ships from China, but you can pay for express delivery if you want your order delivered quickly. Just keep in mind that you'll likely have to pay duty fees on top of your order's total price.
Liverpool
If you want to shop for clothing at a Mexican store, try Liverpool. It's a mid-to-high-end department store with 136 stores across Mexico.

Liverpool primarily sells clothing, but you can also find cosmetics, electronics, furniture, shoes, and jewelry here.
Since it's a mid-to-high-end store, you may want to shop in person for the experience, but Liverpool offers free shipping on all orders, so it's hard to pass up the convenience. If you don't like any of the clothing items you purchase, you can easily return them in-store or by mail.
El Palacio de Hierro
Another Mexican department store you can shop at for clothing is El Palacio de Hierro. It's an upscale department store chain that first opened in Mexico City in the 1850s.
Similar to Liverpool, you can primarily find clothing for men, women, and children here, but you can also purchase shoes, beauty supplies, electronics, and seasonal decorations.
If you want to buy brand-named clothing online from companies like Gucci, Louis Vuitton, or Prada, El Palacio de Hierro is your best option in Mexico.
Best Stores for Miscellaneous Online Shopping
If you're just in the mood to shop, these stores have everything you could possibly need. Here are some of the best places to find miscellaneous items online:
Amazon Mexico
One company that everyone's heard of is Amazon. Well, if you love using Amazon back home, you can continue using it in Mexico.
Amazon Mexico offers products similar to those available in Amazon United States and Canada, although Mexico's selection isn't as wide. 

You can find most types of products on Amazon Mexico, like electronics, appliances, office supplies, food, and sports equipment.
If you shop a lot, you can get an Amazon Prime membership to enjoy free shipping on all eligible orders with no minimum purchase. This also gives you access to shows and movies on the Amazon Prime streaming platform. The membership costs 899 pesos a year or 99 pesos monthly.
Mercado Libre
Mercado Libre is often called the Amazon of Mexico because if Amazon doesn't have it, Mercado Libre probably will. The website is available across Latin America in countries like Brazil, Chile, Costa Rica, and Panama. Many Latin Americans actually prefer it to Amazon.

You can find anything on Mercado Libre, like food, electronics, appliances, and sportswear. 
Mercado Libre also offers monthly payment options on pricier products you can't pay for right away. Enjoy free shipping on orders over 299 pesos.
Walmart
One of my favorite stores to visit in Mexico is Walmart, even though we have plenty of Walmart stores back home in Canada. The selection in Mexico is much better, with interesting snacks, houseware, and drinks you can't find in other countries. 

You can order items directly from Walmart's website or use Rappi, the food-delivery app mentioned earlier. Walmart offers express delivery, so you can get anything — food, drinks, pet supplies, and even first-aid items — almost immediately. 
There are even online exclusives, so you won't be missing out on anything by not visiting the physical store.
Linio
Linio isn't actually a store; it's an online marketplace. It's the most popular marketplace in Mexico, Colombia, Chile, and Peru, with over 270 million users on the platform.

Once you sign up, you can view products people from all over Mexico have for sale. Each seller offers postal and express shipping; just choose and pay based on your preferred method. 
The primary categories on Linio are home goods, electronics, fashion, health and beauty, and kids and babies, making it easy to furnish your new home without going over your budget. 
When you leave Mexico, you can sell some of your bigger items on Linio to fund your move.