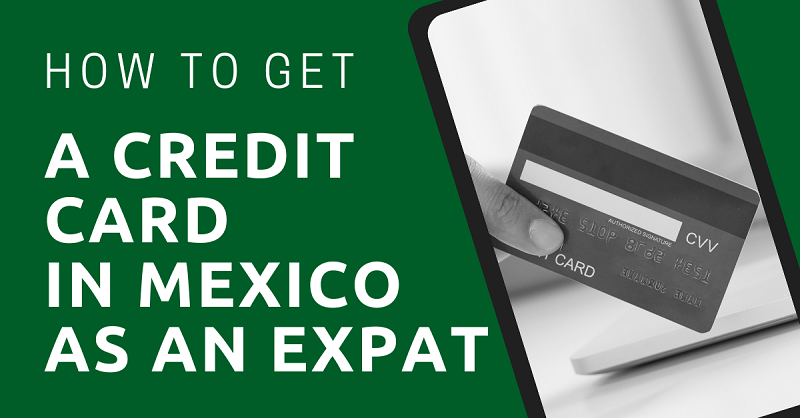 In Mexico, while cash payments are still common for many transactions, having a local credit card can provide significant benefits. For one, you can get discounts or cash back benefits with your purchases.
In addition, many banks offer installment payment options to pay for goods and services over a couple of months without huge interests (some banks may even offer 0% interest on installment purchases). But note that such payment options may only be offered to those who pay their monthly bills on time.
However, to get a credit card in Mexico, you have to meet several requirements. But once you've successfully applied for one, you'll be reaping plenty of benefits.
This article will delve into the benefits of having a credit card and the steps to obtain one. We also provide some examples of popular Mexican banks where you can apply for a credit card.
This article will take approximately 20 minutes to read. Don't have the time right now? No worries. You can email the ad-free version of the article to yourself and read it later!
Benefits of Having a Credit Card
The benefits, freebies, and promotional offers you'll be getting whenever you use a credit card largely depends on the issuing bank and the type of credit card.
Take note: even if you do have a credit card, there are certain transactions where you can only use cash, such as when you're driving on toll roads and have to pay toll fees and when buying goods from convenience stores, markets, and even gas stations that don't accept card payments.
No Foreign Transaction Surcharges
When you make a payment using a Mexican credit card, you won't have to pay foreign transaction fees that you would normally have to pay when using a foreign (i.e., non-Mexican) credit card.
A local credit card is undoubtedly useful if you are a frequent visitor or a long-term resident in Mexico.
Interest-free Payment
When you pay using a credit card in Mexico, there are interest-free payment options available when you pay using a Mexican card at local stores that have partnerships with certain banks.
These payment options can vary, offering 3, 6, or 12 months of interest-free payments.
Note, however, that fees are high when you miss a payment, and you will also incur penalty charges if you do not pay on time.
The interest rates of Mexican credit cards, with an average of 41.78%, are high compared to cards issued in Europe, Canada, and the US. In fact, Mexican credit card interest rates are more than triple the credit card interest rates in the US.
Online Shopping
Just like in other parts of the world, online shopping is a popular choice in Mexico. While many shops offer the option to pay with a debit card, credit cards are also widely accepted and often come with interest-free payment terms.
In big Mexican cities such as Mexico City, Monterrey, Guadalajara, and Merida, you can order groceries and food online using your credit card.
You should be careful, though, when using a credit card to make online purchases in Mexico, as not all websites are secure. Consider using a VPN for added security.
Cash Back
Another advantage of paying with a credit card is that you can earn points, which, in some cases, have cash equivalents in the form of a cash back system.
Credit cards granted by department stores such as Costco or The Home Depot often offer cash back rewards, which can be used within the same store to purchase products. Usually, you get 1 to 2% cash back on your purchases. Use your credit card for most of your expenses and it might just help lower your living cost in Mexico.
Freebies
Discounts obtained with a Mexican credit card are typically linked to loyalty programs that reward customers with benefits like 2×1 tickets at the cinema, complimentary coffee, or other special offers.
These types of offers are commonly available through bank-issued credit cards, but they can also be included in department store credit cards, such as those offered by Liverpool, Sears, Costco, Coppel, or The Home Depot.
Requirements
There are general requirements when applying for a credit card in Mexico, but some banks might ask for additional requirements.
Here are some of the general requirements most banks ask for.
Age
While most banks do not explicitly state age requirements, it is likely that many of them require applicants to be of a certain age to qualify for a credit card.
Minimum Income
Banks will typically have financial requirements that applicants must meet to qualify for a credit card, such as showing a minimum monthly income through a salary slip or bank statements.
Each bank sets its own minimum income requirements, which usually fall within the range of $5,000 to $7,000 Mexican pesos per month for credit card applications. Higher-tier cards may require a higher minimum income.
Visa Status
You can't apply for a credit card in Mexico with a tourist visa. All banks will require you to have at least a temporary resident visa.
Credibility
Big heads up: In Mexico, you need to have a bank account and establish financial credibility over a certain period before you can apply for a credit card. The length of this period varies from one bank to another, as it is at the bank's discretion to decide.
Usually, this period ranges between six months to a year or even longer. The reason for this requirement is to demonstrate credibility to the bank by showing a consistent fixed income through the account and the ability to manage credit card payments effectively.
Once you have a bank account, it's advisable to link it to payments for monthly services like TV or internet connections or telephone bills. This helps build credibility with the bank.
Another effective method to establish credibility is by obtaining in-store cards at retailers like Coppel or Liverpool. These cards are often granted instantly and contribute to building your credit history. And in most cases, these cards can be used to enjoy discounts and promotional offers at the store.
If you are a banking client of any specific Mexican bank, you can visit their branch and inquire about your eligibility for a credit card.
Proof of Address
To qualify for a credit card, you need to prove to the bank that you live in Mexico by showing a proof of address, which can be a utility bill issued within the past three months.
Alternatively, if such proof of address is not in your name, you can use a rental agreement or a phone line contract instead.
Required Document
Here's a list of documents you need when applying for a credit card in Mexico:
Passport and residency card that shows your residency status in the country and your age
Work permit and salary slips, which are proof that you receive monthly income deposited to your account
A bank statement showing account activity within the last six months to one year, depending on the bank
Proof of address
Make sure to bring with you at least three copies of these required documents, so you don't have to come back to complete the process.
Application Process
To apply for a card, you can apply at the bank directly, or fill out a form online. If you choose the latter, a bank employee will call you.
Once your card is approved, it will take the bank two weeks up to a month to deliver the card or to your address, or have it ready for pick up at the bank.
As mentioned earlier, having a credit history in Mexico is essential for a successful credit card application.
Additionally, before signing up for a credit card, the bank or provider will inquire if they report your payments to the credit bureau, allowing you to build a credit score. Likewise, if you fail to make timely payments, your credit score will decrease, making it challenging to obtain credit elsewhere in the near future. You can check your credit score at Mexico's official credit bureau, Buró de Crédito.
Credit Card Providers
There are several financial institutions in Mexico where you can apply for a credit card, such as Citibanamex, BBVA Mexico Bancomer, and HSBC Mexico, as well as non-banks, such as Liverpool, Sears, or Coppel.
When selecting a credit card to apply for, take into account the promotions and rewards programs, card protection features, and customer service offered by credit card issuers. You should also consider the costo anual total (CAT), or the total annual cost of the card. CAT pertains to interest rates, opening and startup fees, insurance premiums, annual commission fees, and other applicable fees.
Keep in mind that the annual interest fee can escalate to as much as 50 to 80 percent of your debt if you fail to make timely payments.
Best Credit Cards in Mexico
There are many places where you can get a credit card, but currently, the best credit cards in Mexico can be obtained through any of the following options.
Here, you can find examples of credit cards available at different banks. Please note that fees and income requirements are subject to change at any time, so it's essential to inquire with the bank for the most up-to-date requirements.
Citibanamex
Income requirement: $7,000 pesos per month
CAT: 78.4%
Fee: $145 pesos per month, waived if you use the card every month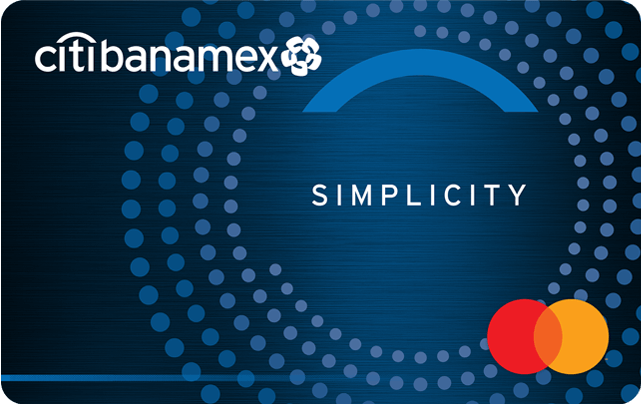 Citibanamex, one of Mexico's largest banks, is an excellent option for expats seeking a secure credit card. Moreover, it offers rewards points, making it an attractive choice for those looking to earn rewards on their purchases.
This bank provides a range of credit cards, including Citibanamex Simplicity, where the annual fee is waived if the card is used at least once a month. This card is considered safer than many others because it doesn't have a CVV code printed on the plastic. Instead, you get a digital CVV code via Citibanamex Movil, their mobile platform.
It's one of the few cards in Mexico that comes with an annual fee waiver when used for purchases of at least $1 peso per month. Otherwise, you will be charged a monthly fee of $145 pesos.
The bank's average CAT is 78.4% before taxes. Citibanamex also offers a card called Puntos Premia, which let you earn points with every spend.
BBVA Mexico Bancomer
Income requirement: $6,000 pesos per month
CAT: 66.6%
Fee: $699 pesos per year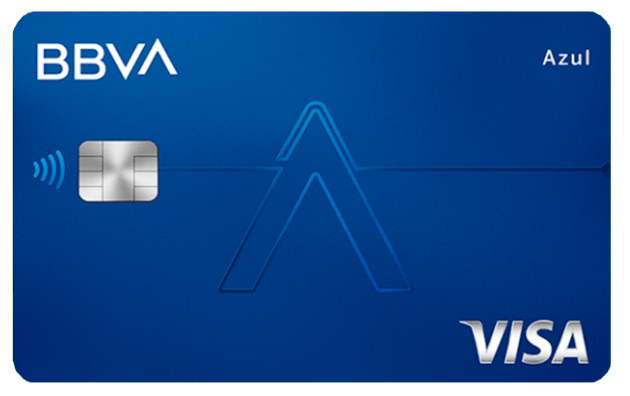 BBVA Mexico Bancomer, another major bank in Mexico, offers credit cards that are highly suitable for expats due to the option to accumulate points called "Puntos BBVA." Additionally, many businesses in Mexico provide special offers when you use this card, making it even more appealing for expats.
One example of a credit card at this bank is the Blue Card or Tarjeta Azul BBVA, with an average annual CAT of 66.6% before taxes and an annual interest rate of 47.57%
Banorte
Income requirement: $7,000 pesos per month
CAT: 94%
Fee: $1,020 pesos per year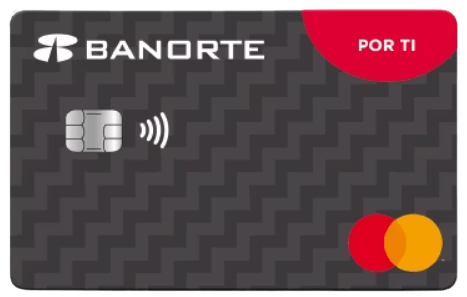 Banorte is another bank that offers excellent credit cards. They provide perks like monthly cinema tickets for Cinepolis or discounts at stores when you use your credit card. Additionally, their Banorte Por Ti card offers up to 2% cash back on all your purchases.
Note, however, that their interest rate is higher compared to most other cards.
Banorte's credit card has an average CAT score of 94.0% before taxes, and the annual interest rate is 62.98%. Annually, the card costs $1,020 pesos before taxes.
Banco Santander Mexico
Income requirement: $7,500 pesos per month
CAT: 81.3%
Fee: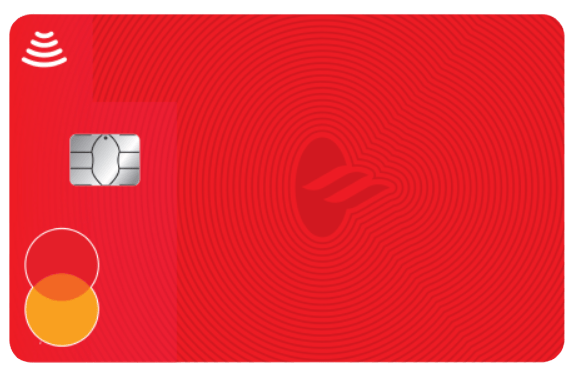 One of the fantastic features of Banco Santander Mexico's card, LikeU, is that it doesn't have a yearly commission fee and can be used at any time. This makes it a convenient and cost-effective option for cardholders.
It's a basic card that doesn't come with many benefits, making it suitable for those who prefer a no-frills credit card without an annual fee. It's a straightforward and practical option for individuals seeking simplicity in their credit card usage.
The CAT for this card is 81.3% and interest rate 61.22%.
All of Santander's credit cards require a minimum monthly income of $7,500 pesos.
HSBC Mexico
Income requirement: $5,000 pesos per month
CAT: 43.8%
Fee: $879 pesos per year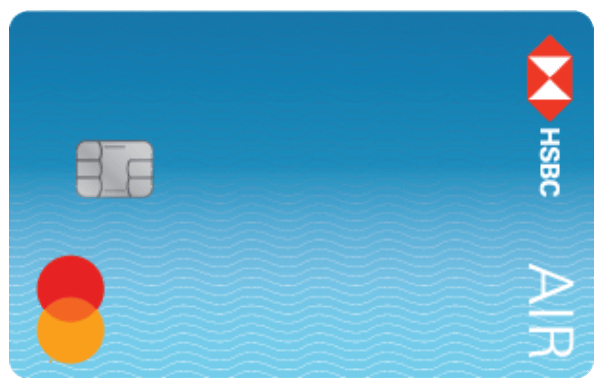 HSBC offers a variety of interesting credit cards, including HSBC AIR. This card stands out with an interest rate of only 36.90%, which is significantly lower compared to other cards.
Moreover, it provides an added benefit for most expats with automatic payment options of three months without interest when making purchases over $3,000 pesos. This feature can be especially advantageous for those looking to manage larger expenses effectively.
For this card, you need a minimum monthly income of $5,000 pesos, which is among the lowest income requirement we have seen on the market. The card will cost you $879 pesos per year, with a CAT percentage of 43.8% before taxes.
HSBC offers seven different credit cards, each of which has different benefits and costs.
Choosing a Credit Card
When making your choice among the various options, make sure to consider all the factors mentioned earlier, especially the loyalty programs and interest rates associated with each option.
Most banks offer different types of credit cards, each with varying memberships such as standard or classic, gold, platinum, and more.
In Mexico, the most commonly available credit cards are Visa, Mastercard, and Carnet, which are widely accepted and can be used for various transactions.
Limits
The available limit on your credit card typically relies on factors such as your monthly income, past bank account status, credit score, and the specific criteria set by the bank. There is no guaranteed formula for obtaining a credit limit increase as it varies from one bank to another.
For instance, with an income of $7,500 pesos per month, you might qualify for a credit limit of $5,000. However, higher monthly incomes may lead to higher credit limits. Some credit cards may have limits as high as $200,000 or even more, depending on individual circumstances and the bank's policies.
If certain factors, such as income or credit score, improve, you may become eligible for a credit limit increase. You can proactively request a limit increase, but it's also common for banks to approach you with an offer.
If you're interested in the increase, you'll typically need to complete a form and provide supporting documents such as salary slips, identification, proof of address, residency, and bank statements. These documents help the bank assess your financial stability before approving the limit increase
Interest
The downside of Mexican credit cards lies in their relatively high interest rates compared to those in other countries. Since 1996, banks are required to disclose the annual and total cost of a loan or credit card, represented by the CAT.
Now, displaying the CAT prominently is mandatory, ensuring that clients are fully aware of the costs involved. Different cards can have varying interest rates, with an average of 41.78%. It's crucial to check this information before making a decision. To avoid incurring steep interests, you must remember to always pay on time.
Paying for Your Card
Each of the banks mentioned in this article provides a banking app, offering a convenient way to pay off your credit card. You can also make payments in person at the bank branch, an ATM, or at department stores like Liverpool.
Additionally, most banks offer automated payments where the balance is deducted from your bank account each month.
When it comes to paying your credit card, remember that each bank and card may have a different due date for payment. To avoid steep interest fees, schedule your payments accordingly and keep a calendar to stay organized.
Waiving Credit Card Fees
Many people, especially expats, are often surprised to find that most Mexican credit cards come with non-waivable fees.
Fortunately, most banks offer at least one credit card option where fees can be omitted. To waive the fees on such a card, it is usually necessary to use it for at least one purchase each month. By doing so, you can enjoy the benefits of fee-free credit card usage.
Comparison websites
The world of credit cards in Mexico can be overwhelming, given the abundance of options available. It's natural to feel uncertain about which card is best suited for your financial situation. When you visit a bank, they will often try to promote credit cards that benefit their interests.
To avoid any undue pressure, it's essential to have a clear idea of what you want from the card before stepping into the bank of your choice or exploring credit card options. This way, you can make an informed decision that aligns with your needs and financial goals.
You can check out comparison websites, such as Comparabien, Kardmatch, and Banxico, which provide a comprehensive list of various Mexican credit cards, allowing you to easily compare their features, benefits, and terms side by side.
Prepaid Credit Cards
In Mexico, certain banks provide secured credit cards that, in reality, function more like prepaid cards with rewards programs.
Despite being marketed as credit cards, they are not traditional credit cards. Anyone can obtain one by depositing money to the card before use. These secured cards can be beneficial for individuals who don't qualify for a regular credit card yet, as they allow you to make purchases at stores and gas stations while still earning rewards.
Alternatives
If you do not qualify for a credit card yet, here are some alternative payment options you can consider in the meantime.
Debit Card
An alternative to a credit card in Mexico is a Mexican debit card, which is relatively easy to apply for, especially for expats or immigrants with temporary or permanent residency.
However, it's crucial to be aware that debit cards carry more risks than credit cards, as any fraudulent activity could lead to an immediate loss of funds from your account.
To mitigate risks, it's advisable to maintain a low balance in the debit account that you frequently use. This way, you can ensure that your money is safeguarded in case of any unauthorized transactions or potential security breaches.
ATM
ATMs are widespread in many locations throughout Mexico, including even small villages. However, it's essential to be prepared for the possibility that an ATM might be out of service or out of money. Always carry some cash and plan accordingly for your needs.
ATMs can commonly be found at bank branches, supermarkets, malls, grocery stores, and larger tourism facilities and hotels, making it convenient for travelers to access cash during their stay.
Counter Services
Mexican society is becoming increasingly receptive to counter services, such as grocery and restaurant delivery, that offer the convenience of having products brought to your doorstep. Many of these services allow customers to place orders and use their cards for payment during the ordering process.
Additionally, some apps even offer the flexibility of cash payment upon delivery for those who prefer to pay in person.
Online Banking
Mexico is very much open to online banking, and every bank that allows you to open an account and eventually apply for a credit card will have an online banking system. Through this system, you can check your account and transfer money. Additionally, most banks offer a well-elaborated app that you can use for the same purposes.
Using a Foreign Card Card in Mexico
If you use a foreign card in Mexico, you will always encounter transaction fees. To mitigate these fees, you can opt-out of currency conversion when withdrawing cash. Withdrawal fees with a foreign card at banks like Santander, Banorte, Scotiabank, and BBVA are relatively low, ranging between 25 and 30 pesos.
To avoid unnecessary fees, you can check if your foreign bank has a partnership with a Mexican bank.
For instance, Bank of America and Scotiabank have such a partnership. However, one drawback of using a foreign card in Mexico is the difficulty in obtaining a card replacement, as the Mexican postal service may take a long time and may not always be reliable in delivering mail.
Now, on to you
Now that you're aware of how to apply for a credit card in Mexico, you can explore the multitude of options available. Before you go credit card shopping, here's one last tip: Once you have an actual card, it's essential to regularly check your account for any unusual activity.
Whether you already have a Mexican credit card or are seeking an additional one, we'd love to hear from you! Feel free to share your tips or experiences in the comments. Your insights could be valuable to others in navigating the world of credit cards in Mexico.