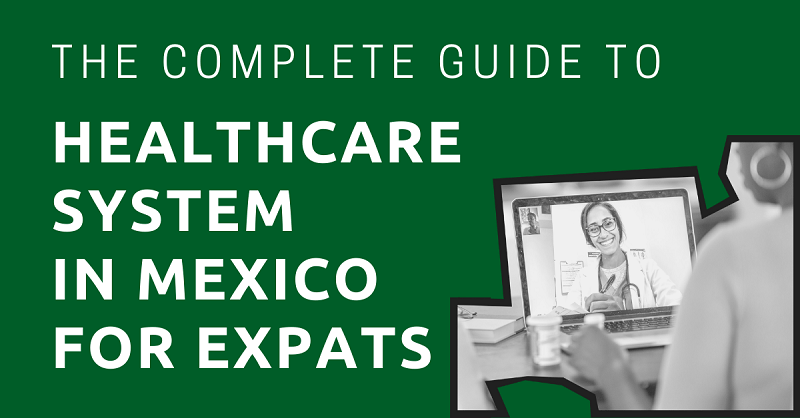 When you move to Mexico, it is important to get a handle on healthcare.
Even if you are in perfect health at the moment, you never know what may happen. Accidents occur, and even if you don't take a tumble down the stairs, you will inevitably need to visit a doctor or a dentist for a checkup at some point.
Mexico has an impressive healthcare system, consisting of both public and private sectors. But this system can be pretty difficult to navigate when you first move to Mexico.
This guide covers everything you need to know about the public healthcare system in Mexico so that you can make an informed decision on whether to use it or opt for private insurance.
Mexico Public Healthcare System
The Instituto de Salud para el Bienestar (INSABI) is Mexico's free public healthcare system.
There is no need to sign up for this service; you are automatically enrolled to receive medical services at no cost if you are a resident of Mexico.
It's an excellent service, especially for those who can't afford to pay for healthcare out of pocket.
That being said, there are flaws with the INSABI system as not all illnesses and medication are covered (more on this below).
The other main types of public health insurance available in Mexico are the Instituto Mexicano del Seguro Social (IMSS) and the Instituto de Seguridad y Servicios Sociales de los Trabajadores (ISSSTE).
If you are employed in Mexico, you are eligible for IMSS coverage. However, if you are self-employed, you can also enroll in the scheme by paying the system directly.
ISSSTE is another healthcare system that assists federal workers with medical care, old age, disability, and end-of-life care.
Having two levels of public healthcare means that if you lose your job, even if you lose IMSS privileges, you are still covered under the INSABI scheme. So, you can rest assured that as long as you are a resident of Mexico, there is a healthcare plan that will cover you.
Who is Covered by Mexican Public Healthcare?
Of course, Mexican natives are covered by both INSABI/ISSSTE and IMSS, depending on their employment status. But what about expats?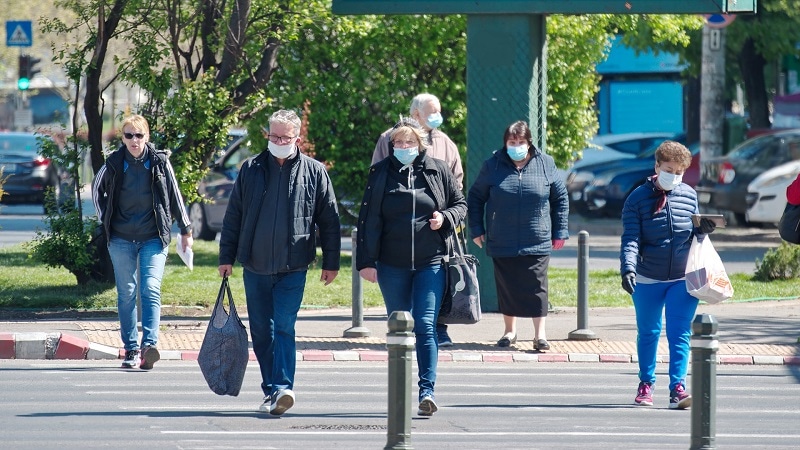 Your immigration status determines what options, if any, are available to you as an expat in Mexico.
If you are staying in Mexico on a tourist visa, then you won't qualify for public healthcare. In this case, you should get travel insurance to cover any potential accidents.
On the other hand, if you are on a temporary or permanent resident visa, you are eligible to receive free healthcare.
INSABI
INSABI is a relatively new healthcare system in Mexico that was formed in 2020 as a replacement for Seguro Popular, which was Mexico's universal healthcare plan from 2004. Any Mexican nationals, as well as temporary or permanent residents in Mexico, are eligible for INSABI. There is no enrollment necessary.
In order to take advantage of this service, you simply need your CURP (Clave Única de Registro de Población) and your visa.
A CURP is a code to identify Mexican citizens and residents and is unique to each individual. It is essentially Mexico's social security number.
IMSS
If you are formally employed in Mexico, you should already be signed up for IMSS. Your employer completes all of the paperwork and makes the salary deductions for you. So, as long as you have a job in Mexico, you are covered by the IMSS system.
Instead of this system being covered fully by the government, you will automatically contribute a portion of your salary each month to the IMSS.
To receive IMSS benefits, you need to be enrolled and contribute to the scheme for at least four weeks. After this period, you are covered for any medical expenses the scheme covers.
It's worth noting that there are waiting periods for some treatments, and not all conditions are covered. For surgeries, there is a waiting period of one year.
If you are a legal resident of Mexico and not employed in the country, you can still sign up for IMSS by making voluntary contributions to the program.
You can do this by visiting your local IMSS office and filling out a few forms. If you don't speak Spanish, having a translator come with you to the appointment is helpful.
But remember, even if you choose not to opt for IMSS, you are still covered by INSABI.
IMSS-Bienestar
IMSS-Bienestar is another public healthcare program in Mexico that has been active since 1979 and has primarily treated rural communities in the country. In 2022, the federal government announced a plan to expand IMSS-Bienestar with plans for it to eventually replace the INSABI system as the main public healthcare system.
That said, the implementation plan is unclear, and while some sources state that it may begin in 2023, it may be several years until the expansion happens.
What Does Public Healthcare Cover in Mexico?
Free healthcare sounds like a dream, but it doesn't come without its restrictions.
People often assume that INSABI hospitals cover all medical treatments, but the reality is that these hospitals often do not fully cover certain treatments for cancer, heart attacks, diabetes, major surgeries, and other long-term treatments.
Unfortunately, there is no complete list of what INSABI covers and doesn't cover, as it depends on each individual case. However, in most cases, many end up paying around 50 percent of the cost for major treatments. Again, this is not an actual figure, as the coverage depends on each individual situation.
INSABI, in particular, is a new service that only came into effect in January 2020. So there are some kinks that are still being straightened out as the government tries to provide this service to those in need.
The INSABI service is advertised to cover the following (although it may not cover all of the fees):
primary care (general practitioner)
secondary care (specialists)
tertiary care (specialized treatments)
prescribed medication and supplies for treatment
all conditions are covered with no exceptions, no pre-existing conditions are excluding including life-threatening diseases like cancer and HIV.
With IMSS, on the other hand, users get access to slightly more healthcare, but it still does not cover eye care, dental, infertility treatments, medical evacuation from Mexico, or any elective surgeries such as plastic or weight loss surgery.
Another thing to note is that IMSS does not cover pre-existing conditions such as cancer, addictions, mental illness, or HIV.
If you have any pre-existing conditions, you either need to rely on INSABI or opt for private healthcare.
IMSS covers the following (however, it may not cover all fees):
accidents and emergencies
surgeries
prescribed medicine
a part of your salary if you can't work
The free healthcare that comes in the form of INSABI and IMSS provides wonderful coverage and great benefits.
But for expats, it is generally recommended to invest in private healthcare so that you aren't fully relying on the public system, which is not without its faults. Another problem with both INSABI and IMSS is there is a very limited number of English-speaking medical professionals in the country. So, if you do not speak Spanish, you should opt for private insurance, which will likely have English-speaking doctors and staff.
When it comes to your health, communication is important, and you don't want to leave any room for misunderstandings due to a language barrier.
How Does Healthcare Work in Mexico?
Mexico has its own healthcare system, but it's important to know exactly what this means for individuals.
For example, tourists usually have a completely different experience when dealing with Mexican healthcare than residents.
So, how does Mexican healthcare work in these different circumstances? Let's look at how these systems play out for tourists in Mexico with a medical emergency, for expats who work in Mexico, or for residents or retirees.
Healthcare as a Tourist
Tourists coming to Mexico should buy travel insurance before crossing the border.
Even if you are not coming to Mexico specifically to see a doctor, it is much cheaper to buy insurance in the unfortunate event that something happens.
If you find yourself at the doctor's office in Mexico, expect to be asked for proof of insurance and a credit card before you are seen.
You may even be asked to pay before you are seen. In order to avoid being overcharged, it is recommended to have health insurance that lasts the duration of your trip in Mexico.
That said, Mexican healthcare is much cheaper in general than many other places around the world.
For example, for Americans, even if you pay out-of-pocket, you can save up to 75 percent on medical costs than if you were treated in the United States.
This is why many Americans cross the border to receive care in Mexico, as healthcare and insurance in the US is much more expensive.
Medical Emergency
Even if you are careful, you never know what health emergencies may pop up.
It's not uncommon for someone to break a leg or get a concussion. In these cases, you'll need to the emergency room in Mexico.
More often than not, you are asked to pay upfront or to hand over credit card details to leave on hold before you can be seen.
If you are not fluent in Spanish, bring a Spanish-speaking friend with you if possible in order to avoid any potential language barriers.
If you need an ambulance, call 911.
But don't panic. If you are from the USA like me, you may be used to extremely high ambulance and emergency room costs. In Mexico, however, tourists will pay between 25-200 dollars for an emergency room visit and up to 200 dollars for an ambulance ride. In the US, an emergency room visit is around 2,000 dollars, and an ambulance ride is around 1,200 dollars.
Healthcare Through Work
If you are employed by a Mexican company, they are legally required to enroll you in the IMSS healthcare program.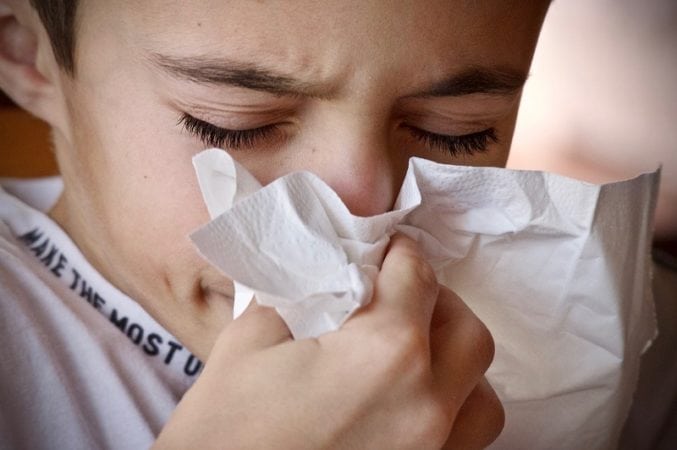 There is nothing you need to do. As long as you are employed, you are part of the program. A portion of your salary is automatically deducted for IMSS coverage.
However, you can't enroll if you have any pre-existing health conditions. There is also a long waiting period of one year for most surgeries. However, almost everything else is covered by IMSS.
It is worth noting that individuals who are enrolled in IMSS through an employer get priority treatment over those who enroll voluntarily by paying a monthly fee.
For this reason, if you are a retiree or working for yourself, it is probably a better idea to opt for private insurance if you can afford it.
Healthcare as a Resident
Residents are fully covered by public healthcare in Mexico.
If you are working, you are covered by IMSS, and if you are not, you are covered by INSABI. But due to the higher quality of staff and equipment, many expats choose to get private health insurance in Mexico.
Do Expats Need Health Insurance in Mexico?
Although it is generally recommended for expats to invest in health insurance in Mexico, there are both advantages and disadvantages to public healthcare. As I've mentioned above, I would recommend expats who don't speak Spanish and can afford private health insurance to invest in it, as you will have a better experience overall.
But let's weigh the pros and cons of public and private healthcare so that you can decide for yourself which system to go for.
Pros and Cons of Public Healthcare in Mexico
There are both positives and negatives that come with the public healthcare system in Mexico. We'll cover them below.
Pros
First, it's affordable. In fact, for many, it's free. If you go for INSABI, you don't have to pay at all. On the other hand, you pay a small fee, depending on your age, if you opt for IMSS. But regardless of whether you pay or not, the cost is minuscule compared to most other countries (especially the USA).
Second, while an English-speaking doctor is not guaranteed, many Mexican doctors undertake some of their training in the US and have a level of English. So, if you don't speak Spanish, it won't normally be too difficult to communicate with them. However, don't be surprised if you have trouble finding a doctor with a solid command of English in Mexico (especially outside of major cities).
Cons
First, the quality of care you get depends on which hospital you go to, so it's not very balanced. You can find the best care in the big cities.
Second, although they are advertised as free, the reality is that those who go with INSABI and IMSS often need to pay for medicine and supplies out of pocket.
Third, as in many public healthcare systems around the world, waiting periods are to be expected, so be prepared to wait in long lines when you go to INSABI or IMSS hospitals.
Fourth, as mentioned above, some doctors speak English in the public healthcare system, but you will have a much better chance of finding an English-speaking doctor with a private healthcare provider.
Expats that have access to INSABI or IMSS services don't necessarily need to get health insurance in Mexico. However, if you would prefer to have access to better facilities, with no wait times, and your choice of doctor, private health insurance may be for you.
Read our in-depth guide to health insurance in Mexico to find out more information.
Wait Times for Public and Private Healthcare
One of the main differences between public and private healthcare in Mexico is the wait time. As a country with well over 100 million people, you can imagine that public hospitals are full of patients. Public healthcare is notorious for having long wait times. So, for this reason, many expats opt to pay for private insurance.
Wait times for the public sector depend on the area and the type of care needed. When it comes to urgent care, some patients can wait for much of the day and may even be asked to come back another day. Appointment times for surgeries can take weeks and even months in some instances.
According to research published in the Salud Publica de Mexico, the average wait time for public healthcare for a surgical procedure lies between 12 to 15 weeks. The average waiting time for diagnostic procedures is around 11 weeks.
On the other hand, general practitioner appointments are done on a drop-in scheduling system, much like urgent care. Therefore, in order to see a general practitioner, some patients line up from early in the morning and may be asked to come back another day if the hospital is busy.
Wait times with private healthcare are minuscule compared to the public system. However, even with the private system, you may still have to wait a day or two to see a doctor.
And if you need to see a specialist, most patients get in within a week. For surgical procedures, expect wait times of a couple of weeks or even days after the initial consultation.
Some private insurance even offers urgent same-day appointments.
Find out more: Hospitals in Mexico: An Expat's Guide
How to Find an English-Speaking Doctor in Mexico
You can easily find doctors all over Mexico, but if you don't speak Spanish, your options will be a bit more limited.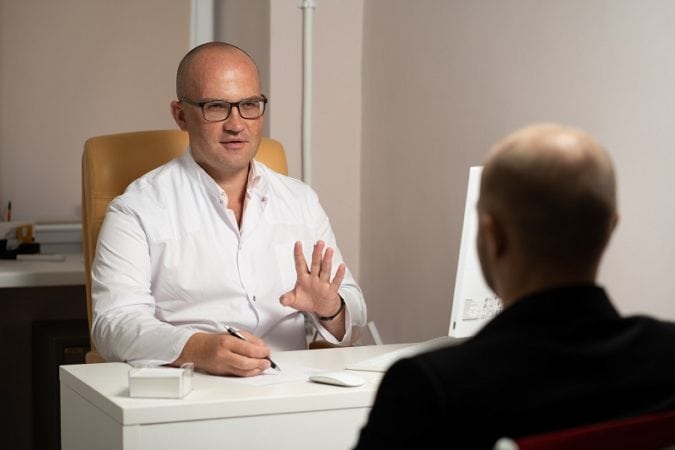 Of course, you can always go to a Spanish-speaking doctor with a translator, but most people (myself included) feel more comfortable ensuring nothing gets lost in translation.
If you are looking for an English-speaking doctor in Mexico, there are a few options.
The first is to find one through a referral. Ask your friends or family in Mexico if they have any recommendations.
Chances are, if they have been in Mexico longer than you, they already have an English-speaking doctor they visit.
The second option is to ask on an expat forum or Facebook group. This is what I did when I lived in Mexico; Facebook groups can be a huge help with many different factors when moving to a new place. There are many groups online that expats use to make friends and ask questions that other expats can answer.
Here are some of my top recommendations for Expat Facebook groups in Mexico:

You can also simply go on Facebook and type Expats in___ (insert city you live in), and there is likely an expat group with 10s of thousands of members ready to advise you!
If you don't feel like creating a new post asking about English-speaking doctors, there are usually similar questions asked that you can search for in the group.
The third option is to do some research. You can either search Google for "English-speaking doctors in my area" or use a resource like Doctoralia, which many in Mexico use to find doctors. If using the latter, you can easily filter for doctors that speak English.
Mexico's Healthcare Costs
If you are a Mexican resident, even if you choose not to pay for private health insurance, you are covered by INSABI or IMSS. These programs are touted to provide free healthcare to Mexican residents, but the reality is that they may not fully cover the costs.
But whether your public or private insurance covers the costs of your healthcare or not, it is good to have an idea about what each of the most popular medical services cost in Mexico. If you find yourself in Mexico with no insurance as a tourist, this is all the more important to know.
Doctor's Visits
Whether you have run out of your prescription or find yourself worrying about a new mole, general practitioners are normally the go-to for most ailments.
A doctor's visit in Mexico costs around MXN400, which is around US$20.
Emergency Room Visits
The cost of emergency room visits depends on what services you need. But for basic services, expect to pay around MXN400 US$20. This can reach up to thousands of pesos if you need more care.
Hospitals in Mexico ask for deposits before you are actually seen by the doctor. Also, they keep your credit card on hold and may charge a deposit of up to MXN25,000 or US$1,220.
A good rule of thumb for emergency rooms, if you are not covered by insurance, is to have around US$2,000 on hand. However, you will rarely need to pay this much out of pocket.
Ambulances
Although there are free, public ambulances run by the Red Cross in Mexico, there are unfortunately not enough of them.
When you call 911, you normally have a couple different private ambulances arrive to compete for your business.
As expected, these ambulances are not free and ask for payment on arrival. Expect to pay up to around MXN3,700 or US$200 for private ambulances.
Medication
The cost of medicine in Mexico depends on what you get.
For example, it costs around US$15.87 for 30 tablets of Lipitor in Mexico, whereas it costs around US$452.80 in the U.S.
It is worth noting that although you may need a prescription for some medicines in Mexico, you can buy many items over the counter.
Physical Therapy
For a physical therapy session in Mexico, most therapists charge around MXN500-1,500 or US$27-$83 per session.
Lab Work
Getting labs done in Mexico costs around MXN400 to MXN2,000, depending on what you need. That's around US$22 to US$110.
MRI
An MRI in Mexico can cost between MXN 5,500 to 9,000, depending on the situation. That is around US$300 to US$500. In the USA, an MRI can cost more than ten times as much!
Giving Birth
The cost of giving birth in Mexico depends on the hospital. It also depends on whether it is a natural birth or C-section and whether it is an easy or difficult birth.
Costs are variable depending on the situation, but giving birth ranges from MXN15,000 to MXN50,000, or US$830 to US$2,750.
Surgeries
Surgeries can be as simple as getting stitches to as complicated as a gastric bypass. Costs vary significantly according to what you get.
A gastric bypass in Mexico costs around MXN100,000 (US$5,500). In the U.S., the surgery would set you back around US$20,000 to US$25,000.
Dentistry
Many expats and tourists choose to get dental work done in Mexico due to the fairer prices. The actual cost depends on what you get done.
For example, a teeth cleaning costs around MXN500 to MXN1,200 (US$24 to US$58), and getting a crown fitted costs between MXN3,500 to MXN10,000 (US$170 to US$485).
Dental implants in Mexico also cost half as much as in the U.S.
Medical Evacuation
In some instances, a medical evacuation may be necessary. If not already covered by your insurance, expect to pay US$25,000 and up to US$60,000 to be flown back to the U.S. or Canada for treatment.
Now, on to You
Healthcare is a basic necessity that is important to figure out in any country you move to.
Mexico has an extensive public healthcare network through the INSABI and IMSS programs. Despite this, many expats choose to pay for private insurance to cut down on wait times.
Whether you decide to go the public or private route is completely up to your own personal preferences.
However, whatever you choose, you can rest assured that Mexico has a myriad of amazing doctors and great facilities. They can take care of you when you most need it.
Latest Guides on Health in Mexico