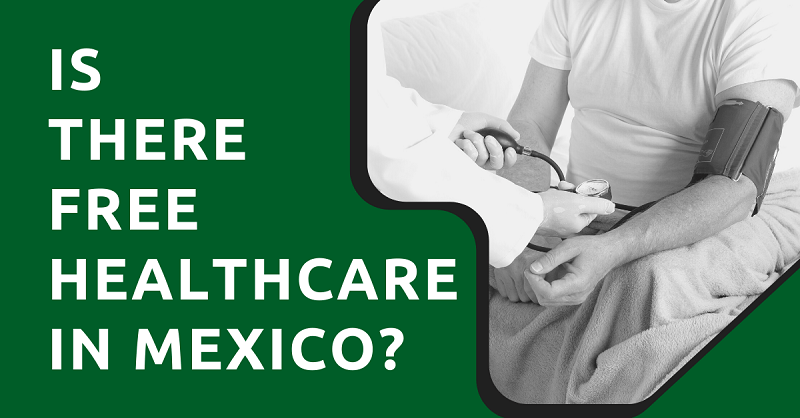 In Mexico, healthcare is provided to all Mexican citizens at no cost. This benefit also applies to expats who have permanent residential status. According to the Mexican constitution, all citizens are entitled to have access to free healthcare provided through publicly funded programs like INSABI.
In this article, I will explain what INSABI is, how to enroll in it, what benefits are covered, and what quality of care you can expect.
This article will take approximately 13 minutes to read. Don't have the time right now? No worries. You can email the ad-free version of the article to yourself and read it later!
What is INSABI?
INSABI, or Instituto Nacional de Salud para el Bienestar, is a free healthcare program for Mexican citizens who have no social security. It replaced another healthcare program known as Seguro Popular in 2020. 
Unlike the other public healthcare option, IMSS, INSABI is not funded by Mexican taxes but by government resources, NPOs, and donations from private companies. Items that get donated are things like toilet paper, bedding, towels, medicinal supplies, and even supplies like food and water.
Services Provided
In Mexico, there are three levels of care:
Level one: Prevention and health promotion
This level of care covers things like disease prevention and outpatient consultations. These basic services are mainly offered at local community clinics and focus more on preventive care measures rather than treatment.
Level two: Basic health services and hospitalization
This level of care includes basic healthcare services like doctor visits, medical clinics, examinations, and diagnoses of basic diseases like the common cold and pain. This level of care also includes hospitalization for simple and/or general surgeries like childbirth.
Level three: Highly specialized care
In this level of care, the focus is on specialized medicine. This means that diseases or procedures that require highly modern and specialized technology are covered. These typically cover specialties like traumatology, cardiology, neurology, and many others.
It is important to note that while INSABI does technically offer coverage for all three levels, free INSABI coverage is offered for level one and level two services only.
Who Can Qualify?
According to the official INSABI website, any person — including retirees who have permanent Mexican residency status — is automatically eligible for this service. Citizens who have no social security, are unemployed, or don't qualify for IMSS are also eligible.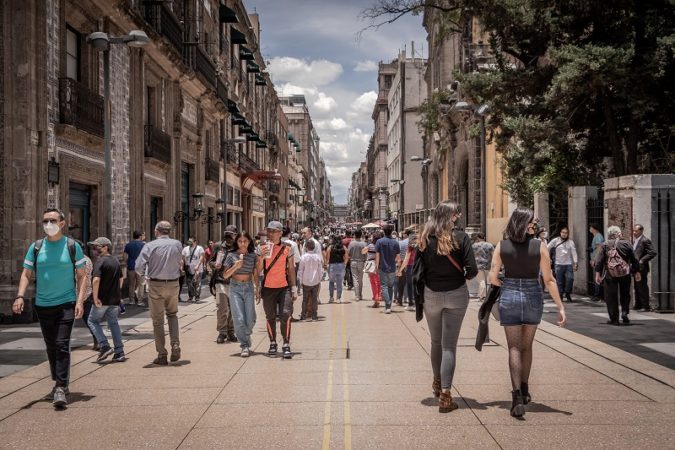 Because INSABI offers free medical insurance to people who are typically down on their luck, the location of the citizens is taken into account. Lower-income, poverty-stricken, and rural areas are the first priority.
Citizens from middle- to upper-class neighborhoods are encouraged to enroll in public health insurance like IMSS or even private insurance.
How Does It Work?
To receive INSABI healthcare coverage, you will be assigned a specific INSABI level one care clinic. The first step in receiving medical care through INSABI is to visit your designated healthcare clinic. Remember to bring all your documents.
There, you will be assessed and treated if the required care is simple enough. Note that the queues in these clinics can be very long, so it's a good idea to arrive early in the morning.
If the health clinic determines that you will need further care, they will write you a referral and direct you to the hospital that will cover your procedure and care. This falls under level two healthcare. Without a referral from your designated clinic, INSABI will not cover your medication or your stay in the hospital.
If you need a higher level of care, like specialist visits, you will get a referral; however, INSABI will not cover your treatment.
Depending on your financial circumstances and if the medical treatment is considered life-saving, INSABI may cover a small portion of the fees (usually around 20%).
How to Enroll
Unlike other public healthcare insurance in Mexico, INSABI doesn't require you to physically enroll and pay fees. Service is completely free if you require care under level one and two.
Some people, however, prefer to be proactive and find out which clinic they can get coverage. To find out, call INSABI directly at (800) 767 8527.
To receive medical attention for the first time through INSABI, you have to go to your designated clinic and present the following documents:
CURP (Clave Única de Registro de Población)
Proof of residence (comprobante de domicilio)
Letter of proof that you are not enrolled through IMSS
Letter of proof that you are enrolled through ISSSTE
There is no underwriting process either, so care is covered instantly and there are typically no waiting periods.
What is Covered?
As previously mentioned, INSABI covers level one and two services. These are services like doctor visits, basic medication, and general hospitalization.
Here is a list of basic conditions covered:
Preventive measures
Basic level one medications
Clinical diagnosis
Hospitalization
Surgery
Analysis studies
Unlike in IMSS, life-threatening conditions like HIV treatments or cancer treatments are also covered, although you might be expected to pay via co-payments.
Conditions that are not covered or are partially covered:
Cancers
Mental health-related illnesses
Heart attacks
Diabetes
Cardiovascular failures
Hepatitis-C
Major level three surgeries
Long-term treatments
Specialized medications
Some of these conditions may require the patient to pay between 40-60% of the associated costs.
There is no set list of conditions provided; it all depends upon the patient's case, and the decision ultimately falls on the administrators at INSABI.
Preexisting Conditions
Public healthcare provider IMSS does not offer coverage to patients with certain preexisting conditions, nor do they let them enroll in the program.
By contrast, INSABI does not exclude anyone with preexisting conditions, making it a good, free healthcare alternative.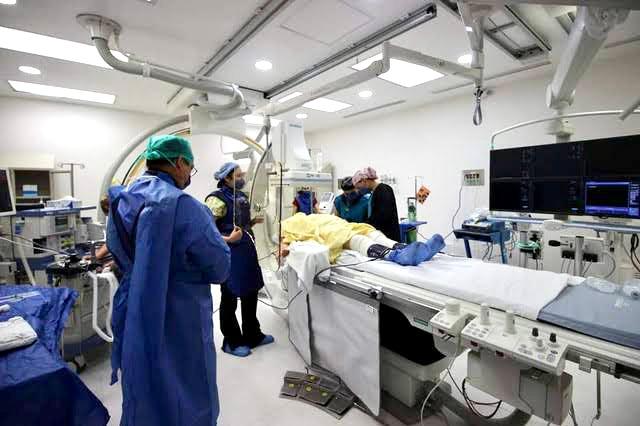 But there is a catch: while INSABI may not have an exclusion list for preexisting conditions, they will not cover or fully cover the condition if it falls under the level three category of care. Furthermore, patients may experience longer wait times to get treatment.
This is unfortunately very common with those receiving care through INSABI.
Quality of Care
The official INSABI website states that they aim to provide universal quality of care across Mexico, meaning that no one is treated differently just because they're receiving care through public insurance. But in reality, this isn't always the case.
On the whole, care through INSABI is at a good standard, but there are a number of factors that can influence what quality of care you can expect.
For instance, because INSABI does not provide coverage for private hospitals (only public), nurses are not available 24/7. Usually, the patient's friends and/or family have to provide care, including feeding, bathing, and changing clothes or bedding.
There are generally no toiletries supplied either, so you may need to bring your own toilet paper, soap, and towels to the hospital.
Because INSABI does not offer access to private hospitals, patients enrolled in the program cannot opt for private rooms. Instead, patients share a ward with a curtain separating each bed. Another factor that may affect the quality of care you will receive is the language barrier. INSABI does not offer its services in English.
The doctors in public hospitals are excellent. Unfortunately, they are stretched thin and so are supplies. This can cause delays in emergency situations. There are some cases in which patients wait a whole day for medical emergencies.
Ultimately, the quality of care one receives through INSABI is good enough for free healthcare, but outside factors can influence the quality of care you may receive. And this experience may differ for each patient.
Other Public Healthcare Systems in Mexico
There is such a high demand for free or affordable healthcare in Mexico that citizens have two other options that they can choose from besides INSABI.
Option 1: IMSS
IMSS, or the Mexican Social Security Institute, is another program offering free Mexican public healthcare. The program was established in 1943 to address the health crisis in Mexico at the time.
Because the program is public healthcare, it is funded by the federal government, minimal employee tax payrolls, and individual contributions. People who are legally employed in Mexico are automatically enrolled in IMSS through their work.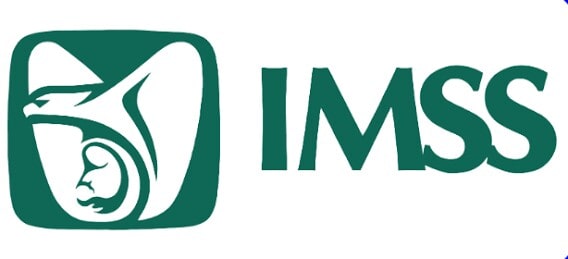 Unlike INSABI, patients need to register directly with IMSS and pay an enrollment fee. IMSS differs slightly from INSABI in that they also pay you a portion of your salary if you are on extended sick leave, offering social security. IMSS also offers better coverage with a lot less co-payments for patients.
However, IMSS has a lengthy list of preexisting conditions that can prevent patients from enrolling in the first place, making INSABI a better option for the elderly in particular.
Option 2: ISSSTE
Founded in 1959, ISSSTE, or the Mexican Institute for Social Security and Services for State Workers, is a federal government agency that provides healthcare and social security services to federal government workers only. These services include disability, pension, housing, death services, and even a salary protection service.

Unlike IMSS and INSABI, ISSSTE uses private facilities; state workers have their own facilities separate from the public. According to the ISSSTE website, the agency provides healthcare coverage for government workers on all three levels, unlike INSABI and IMSS.
To reiterate, this is not available to the public and is only for government workers in Mexico.
IMSS-Bienestar
As of 2022, the Mexican government has announced that the IMSS-Bienestar program is to replace the INSABI program in 2023. The IMSS-Bienestar program was established in 1979 to provide healthcare services to the underprivileged and underserved communities, including those who lack the ability to pay taxes.
With a current presence in more than half the states already, the program will continue to expand further through agreements made between the federal government and the states. While this transition was supposed to be finished in the first quarter of 2023, the process is still underway.
Universal Healthcare vs. Private Healthcare
Sometimes, public, or universal, healthcare does not provide coverage for certain conditions or medications, so private healthcare is the next best option. While public healthcare is free or incurs minimal fees, private healthcare is a bit more expensive.
It is estimated that around 2% of Mexican citizens have private healthcare insurance.
I will outline the differences in each category.
Options
Public (Universal) Healthcare
Private Healthcare
Enrollment Fees
INSABI: No enrollment needed nor any fees.
IMSS: Minimal amount deducted from workers' monthly salary. For unemployed members, a fee must be made upfront, starting from 6,200 pesos to 14,850 pesos.
Fees for private healthcare are much higher. Fees for a comprehensive plan are around 38,000 per year.
To get a better idea of costs, you can request a quote from a provider of your choice.
Services Covered
INSABI: Only covers conditions that fall under level one and level two. Does not fully cover level three services.
IMSS: Only covers conditions that fall under level one and level two. Does not fully cover level three services.
Private healthcare hospitals provide care for all three levels of care. Depending on the insurer, you may be able to find workarounds on limits on preexisting conditions.
Highly specialized medical care and surgeries are covered.(Note that each provider has different terms and conditions regarding coverage)
Waiting Periods
INSABI: Due to restraints on public healthcare facilities, emergencies can have waiting periods of one day, while other types of surgery may require waiting periods of several weeks or months.
IMSS: Long waiting periods are to be expected when it comes to doctor's appointments and hospital visits.
Private healthcare allows patients to book appointments with a doctor with no waiting periods.
Private hospitals generally don't have as long of waiting periods as public hospitals do. Emergencies are tended to right away.
Quality of Care
Both INSABI and IMSS battle with medical supplies and staff shortages under the public healthcare system. These shortages can affect the quality of care, marked by a shortage of nurses, insufficient food, long waiting times, and overcrowded wards.
Private hospitals and clinics receive more funding, so there is no shortage of staff and supplies, leading to better quality of care.
Now, On To You
To answer the question, is there free healthcare in Mexico?
Yes, there is, through government funded programs like INSABI and IMSS. While they are free, they do have limits on what is covered and which hospitals you can go. Moreover, you can expect lower quality of care than you might want and long waiting periods. In addition, more serious or specialized conditions are not covered, or are partially covered, so you'll have to pay the balance.
Depending on the quality of care you are looking for, your budget, and what you want to get out of your health plan, it might be best to consider paying for private healthcare.
Read more:
Read more: