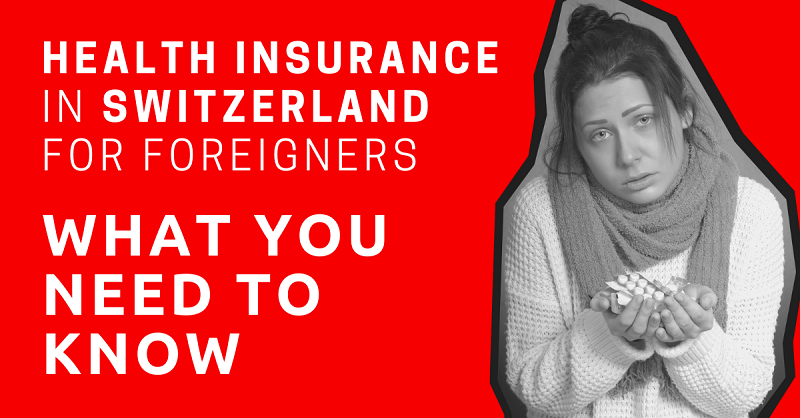 Switzerland is one of the most expensive countries you can live in and often claims three of the 10 most expensive cities in the world on Forbes' list.
Health insurance in the country isn't cheap either. However, in relation to the benefits it is still very reasonable because the mandatory Swiss health insurance system is not profit-oriented.
Moreover, Swiss medical facilities and services are some of the best you will find in the world. You will be in good hands should you ever need medical attention — and the insurance premium you pay will be worth it.
Having said that, this guide will introduce you to Switzerland's health insurance system and show you how to pick the best policy for your needs — whether staying in the country long term or just looking for a short visit.
This article will take approximately 25 minutes to read. Don't have the time right now? No worries. You can email the ad-free version of the article to yourself and read it later!
Do You Need Health Insurance in Switzerland?
Now a bit of a bad news – Switzerland has one of the most restrictive regulations about mandatory universal medical insurances in the world.
If you live or work in Switzerland then you have to have the compulsory Swiss medical insurance through a provider in your canton (province or state in Switzerland), and usually they can't reject someone because of age or pre-existing conditions.
Also, it doesn't matter if you work as an employee or if you are a freelancer, have been self-employed, own a company — anyone has to have one of the available compulsory Swiss health insurance plans, even students with exceptions.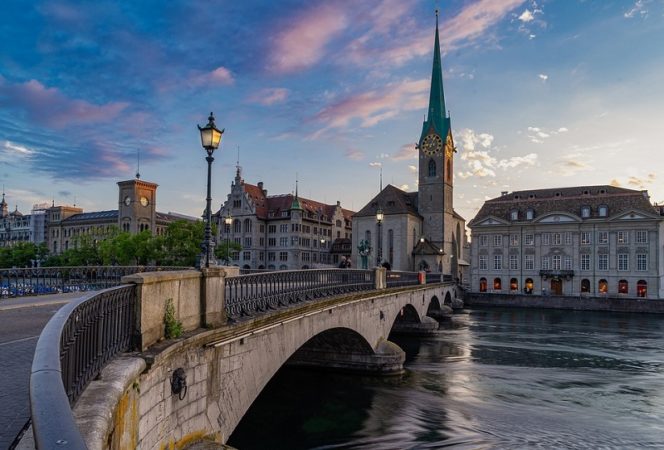 The universal health insurance is based on a Swiss law.
The purpose of the law is to ensure equally high quality health care for everyone, even though the premium rates can vary significantly from canton to canton and insurer to insurer.
But when taking out any additional options, comparing your choices can save you a fair amount.
If you move to Switzerland for employment then your insurance will start automatically on your first day of work.
In case you move to Switzerland for reasons other than work, then you have to enroll into one of the available Swiss medical insurance options within three months.
The insurance starts backdated with the first day a Swiss residency has been established.
Should you not comply and apply for the insurance later, a premium loading will be charged and the Swiss government will find out eventually.
Exceptions
Exceptions of enrolling into the compulsory health insurance can be made, but very rarely and have to be granted by the Swiss insurance regulation authorities.
There are some reasons for exceptions. One is for people working and of at least 55 years or older.
However, those who fall under this category also need to have private medical insurance in place, which not only has to be better than the compulsory health insurance in Switzerland, but also would be a huge burden for the covered person when cancelled due to pre-existing conditions.
For people not from the E.U. moving to Switzerland not because of work, but just to live there, an exception can be made as well.
Under this circumstance an existing health insurance has to be in place with at least the same benefits as the compulsory health insurance in Switzerland (basically a medical insurance for covering inpatient, outpatient, maternity and routine checkups, and vaccination treatments in case of sickness or after an accident) and the existing insurance has to cover Switzerland.
Moreover, retirees who have compulsory health insurance through another country, which covers Switzerland as well and the insurance coverage is at least the same level as through the Swiss health insurance, an exception of the compulsory health insurances can be made.
Above are just some examples. Further information about exceptions can be found under the official Swiss health insurance website.
But for all cases, an existing health insurance needs to be in place, otherwise the applicant won't be exempt from the compulsory Swiss health insurance.
Also, applications of exceptions have to be sent to the local cantons.
Compulsory Insurance Explained
How does the Swiss health insurance work and what coverage can you expect?
Compulsory insurance in Switzerland is often called basic health insurance or mandatory health insurance.
You can get compulsory insurance from one of over 50 licensed insurance companies in Switzerland.
The compulsory health insurance is set by the Swiss government and the benefits are the same at all companies.
However, additional benefits can be purchased for an additional premium and are offered by basically all of the 50 health insurance providers.
A full list of all insurers can be found at the Swiss Authorities online website. Please note that it's only available in German, French, and Italian.
There are no differences in coverage between all insurers, because the benefit schedule is set by the government.
The only difference might be service — some insurers are stronger in certain cantons than others and some insurer only offer online service, rather than actual offices near by.
Coverage
The mandatory health insurance covers any medical treatments related to sicknesses. It doesn't have any exclusions or waiting periods.
In case of an accident, medical costs are covered through the accident insurance, which is separate from the health insurance system but also mandatory.
The accident insurance will also be automatically enrolled through any employment.
However, if employment is not the reason for the purchase of the Swiss insurance and therefore someone is not covered for accidents, then accidents have to be covered under the mandatory health insurance.
In this case, the premium will be slightly higher (approx 10 percent to 20 percent) to add the accidental health insurance part (more about the Accident Insurance later on).
Any of the basic mandatory health insurance plans in Switzerland include benefits for inpatient, outpatient, medicine, maternity and well-being. Dental on the other hand is only covered after accidents or if related to any covered sickness.
Also, all basic health insurance plans have a compulsory annual deductible and co-payment.
Deductible / Excess (Franchise) and Co-payment
The annual compulsory minimum deductible is CHF300 for adults and in addition to a co-payment of 10 percent applies up to a annual maximum out of pocket of CHF700 (CHF350 for kids).
This means one could end up paying CHF1,000 in addition to the insurance premium.
However, it is possible to choose a higher annual deductible in order to lower the insurance premium – options are:
CHF500
CHF1,000
CHF1,500
CHF2,000
CHF2,500
For any treatments related to maternity, care co-pays and deductibles are waived. For medicine, on the other hand, the copay could even be higher than 10 percent, especially for original drugs.
Also, for any hospital overnight stay an additional excess of CHF15 per night will be charged for adults (no additional costs for kids), but there are other insurance options available to cover those costs as well.
And remember, deductibles are often called franchise.
Inpatient
Any medically necessary cost will be covered in a hospital (spital) that is on the list of your local canton.
Should there be no appropriate hospital for your case in your region, then costs will be covered in full at a hospital within Switzerland that is capable of dealing with the condition.
However, the basic insurance covers costs only within a ward room, even though ward rooms in Switzerland aren't as bad as they might be in other countries.
This means that if you want to get a private room or a semi-private room, you need to get private insurance or pay for it yourself.
Generally, it is possible to receive treatment in any other listed hospital in Switzerland outside of one's canton.
However, in that case, prices might be cut to the expected cost that would have been in the residence canton. Any additional costs need to be covered out of pocket by the insured person.
Outpatient
Generally, all medically necessary treatments by a registered medical practitioner in Switzerland will be covered by any mandatory Swiss health insurance. If not, then the doctor has the obligation to inform the patient about it.
Moreover, most medically necessary prescribed supporting treatments such as physiotherapy, speech therapy or other therapies, home nursing, or even consultants for diet, diabetes, or psychology will be covered as well.
Same for things like acupuncture, traditional Chinese medicine, or even medical homeopathy.
Also, any tests, analysis, x-rays, or MRIs will be covered as well if prescribed and medically necessary.
Medicine and Prescriptions
Again, anything prescribed by a doctor will be covered, and medicine will be too. However, only drugs that are listed on the "medicine list (spezialitätenliste)" will be paid.
Also, if a doctor prescribes a drug and doesn't say it has to be the original, then you may get a generic medicament with the same active pharmaceutical ingredients.
Dental Treatments
As mentioned, dental is not covered under the mandatory Swiss health insurance plans, but there are additional options available as add-ons.
Under basic insurance, however, only dental related severe illnesses of the mouth will be covered.
Also, accident related dental work will be covered, if no other insurance (such as accident insurance for example) has priority.
Should any other severe disease cause issues that makes dental work necessary, then this will be covered as well.
Well-Being, Checkups, and Vaccinations
Covered are a variety of health examinations to prevent any sever illnesses, including cancer screenings. Which checkups are covered may vary from insurer to insurer.
Aside from that, vaccinations are covered according to the Swiss Inoculation Plan.
Maternity
Maternity is fully covered without deductibles or co-payments.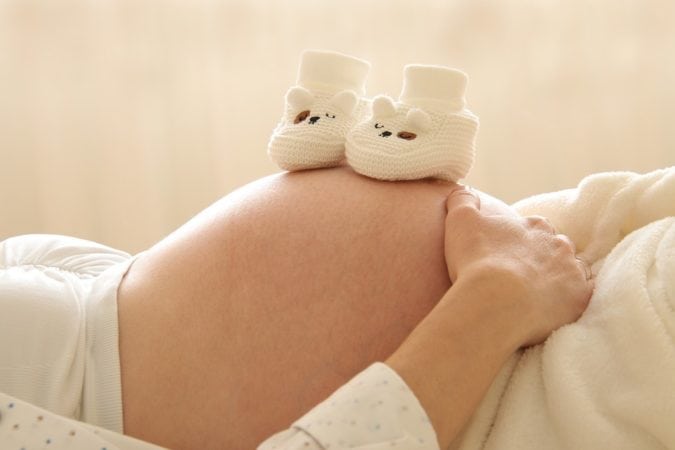 However, the delivery has to be in a hospital or birthing center within the registered canton's hospital list as explained in the Inpatient section.
Included in the insurance are pre- and postnatal treatments, antenatal classes, pre- and postnatal care through a licensed midwife, and newborn care within the hospital.
Medical Aids and Appliances
Under this section falls glasses or even contact lenses, which are covered for children up to CHF180 per year.
If medically necessary, because of any illness-related need of glasses, then this also applies to adults.
What's more, any other medically necessary appliances are covered as well, if a doctor prescribes them.
Home Nursing
Home nursing and treatment in a nursing facility are covered partially if medically necessary and caused by illness or after a surgery.
For prescribed treatments in a licensed health resort CHF10 per day will be paid up to a maximum of 21 days per year.
Should there be any additional medical treatments necessary in such health resort, then this will be covered separately.
Emergency Transport and Rescue
For any emergency transportation within Switzerland, including rescue from a mountain, only half of the costs will be covered by any of the basic health insurance plans and only up to a maximum of CHF5,000.
Therefore, it is advisable to consider an additional, more comprehensive emergency assistance insurance.
Medical Treatment Outside Switzerland
Basic insurance also comes with health coverage outside Switzerland.
Within EU
With the European Health Insurance Card, anyone is covered fully with the same benefits as described above when traveling for leisure or business.
Usually, treatments will be settled directly between the clinic and the insurer for any medical costs occurred within the E.U., but on rare occasions it can also happen that one needs to pay and make a claim.
Everyone usually receives the E.U. Health Insurance Card automatically when enrolled into the mandatory Swiss healthcare system.
However, it is not possible to travel for the purpose of getting treatment in a different country, unless the insurer has agreed to it.
Outside EU
Anyone insured in Switzerland is also insured worldwide, but not at a very good coverage.
Outpatient emergencies are covered up to 200 percent of what would have been the expected costs in Switzerland, but hospitalizations are only covered up to 90 percent of the expected costs, which would occur in Switzerland.
Also, emergency transportation outside the E.U. is only covered up to CHF1,000 annually. Therefore, it is highly recommended to have an additional travel medical insurance in place when traveling outside the E.U.
Claims
Under the compulsory Swiss health insurance system, everything covered will be billed directly to the insurer if it is within Switzerland and treatments are received in a clinic within the network.
However, it is always advisable to check with the insurer upfront if it is not an emergency.
Premiums
Unlike Germany, basic health insurance premiums aren't based on income. Instead, it depends on age, canton, and insurer.
If you are over 26 years old, you should expect to pay over 200CHF a month for basic health insurance. Then, the premium will go up around 0.4 percent per year.
It is possible to choose some special types of basic health insurance to reduce your premium:
Franchise (annual deductibles/excess): As explained above several options are available, but not all insurers offer all options and reducing to zero is not an option
HMO (Health Maintenance Organization): Is an option where an insured person has to go to one of the HMO clinics first (except for emergencies). If a specialist is needed, then a referral will be made in-house first within the HMO network before referred to a specialist externally if necessary. It's important to check first how far away the next HMO clinic is before choosing this option.
General Practitioner Centered Model: Its basically an option where the insured gives up the right of free choice of doctors and has to go to one particular general practitioner within the canton first before he or she might be referred to a specialist (except for emergencies).
Foregoing counseling by phone: Before visiting a doctor, some insurers offer this kind of special model, where an insured person has to call a medical counseling first (except for emergencies), in order to get appropriate help and send to the right doctor if necessary.
Bonus Insurance: This health insurance type offers up to 45 percent discount after five years. The insurance premium will be reduced each year step by step if no claims have been made. However, the starting premium the first year will be 10 percent higher than the standard premium and there is no choice of any of the franchise options (it's based on the standard CHF300 annual deductibles).
The government website has an online quoting tool to give you an idea on how much you need to pay for basic health insurance. Please note that it's only available in German, French, and Italian.
Add-Ons
Which add-ons or complementary insurances are available to enhance the mandatory "basic" health insurance?
Add-ons or complementary insurances in Switzerland work like any other private insurance elsewhere. An insurer can deny cover due to age or medical history, or charge additional premiums because of pre-existing conditions.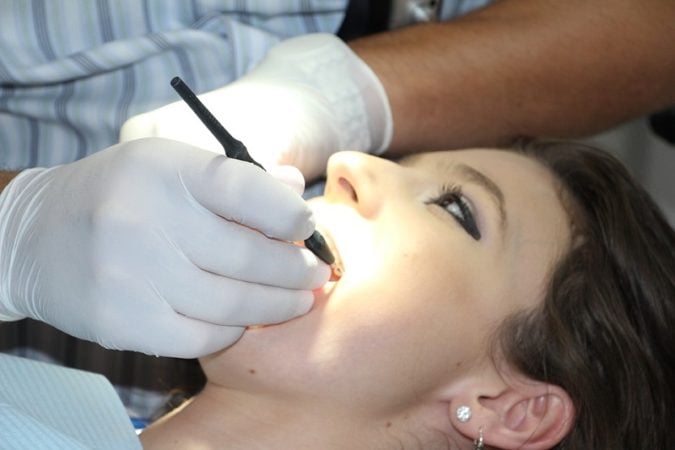 However, for many of the standard benefits within the basic Swiss health insurance plan, it makes sense to consider an add-on (like cover when traveling outside the E.U., dental, or better medication plan).
Available options are at most providers:
Dental and Vision add-on: covers dental work as well as glasses/contact lenses if prescribed, which are not covered under the normal basic Swiss health insurance plans.
Spital plus add-on: this add-on allows a free choice of hospitals in Switzerland, rather than being limited to the hospitals within your canton.
Free choice of doctor for hospitalizations: allows patients to choose any doctor when hospitalized.
Comfort package: instead of regular (ward) room coverage when hospitalized, a patient can choose to be insured for private or semi-private rooms and this not only within Switzerland, but also in Europe or globally.
Alternative treatments: not all treatments are covered within the basic Swiss health insurance plan. This add-on fills the gap.
Medication: drugs that aren't listed on the spezialitätenliste might be covered with add-ons
Psychotherapy: treatments by medical psychologist are not covered by the basic insurance, but through an add-on.
Household helper: a special insurance might cover a helper at home if medically necessary, for example after a severe illness or accident with a disability.
Rest cure/health resort: an additional insurance might cover additional services during recovery, which is usually not covered under basic insurance.
Travel add-on: as explained above, travel medical insurance is especially important when traveling outside of Europe frequently, because the basic insurance provides only limited coverage.
Emergency assistance and transportation: such insurance covers the part that the basic insurance does not within Switzerland and globally. Considering that the rescue plan under the basic insurance is very limited, this add-on might be the most important one.
For any of the add-ons/complementary insurances, which can also be packages with combined add-ons, it is usually necessary to fill out a health declaration.
Based on the medical history, an insurer can deny coverage because those plans do not fall under the government regulations for excepting everyone but are private and profit oriented insurances.
Also, for some of these plans, waiting periods apply. For example, if selecting a semi-private room option then it is not unusual to have 12 months waiting period if related to maternity.
Private International Medical Insurance
Even if you are enrolled into a Swiss plan, there is no law which forbids you to hold additional international medical insurance. Some people call this supplementary insurance.
Of course, some people may say that it doesn't make much sense to pay for additional premiums, but for some circumstances, it might.
Private insurance gives you access to a wider range of hospitals and doctors. With basic health insurance, however, you are limited to specific hospitals and doctors.
Private insurance also covers the cost of a private room.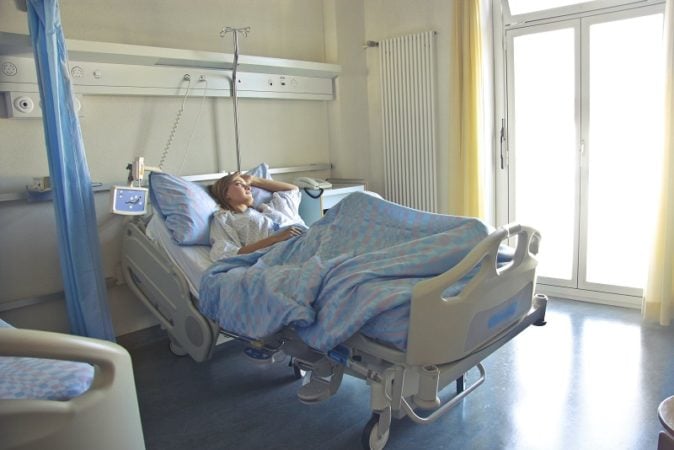 In addition, if it is unclear that you might moving to another country in couple of months, then keeping your existing insurance plan is probably the better choice.
Reapplying is always risky in terms of pre-existing conditions (also conditions may occur during your stay in Switzerland) or in general for people over a certain age.
Such policies can always be cancelled when you are sure where you're going to stay.
Speaking of pre-existing conditions, if it is certain that you will leave the country of cheese and mountains at some point, and you have pre-existing conditions that are covered by an existing policy, then you better keep the plan.
In most cases, it is possible to downgrade an existing policy for the time-being, or add higher deductibles or copays so that the additional premium isn't too much to bear.
Travel Insurance
Anyone traveling to Switzerland for up to three months can be covered through travel medical insurance, and actually has to be.
A very affordable solution is offered for example by ASC – Europax Travel Insurance.
If you travel to Switzerland longer than three months then you still can be covered through a travel medical insurance, but keep in mind that any resident has to be enrolled into a compulsory health insurance plan.
This is because someone traveling to Switzerland for more than three months might become a resident.
Affordable options for travelers staying over three months can also be found under the ASC website.
Accidental Medical Insurance
An employer has to take out accidental medical insurance for occupational risk and non-occupational risk (leisure time) for their employees if they are working at least eight hours a week (UVG).
Any employee working less than that amount is covered for occupational risks only.
Also, self-employed or any other type of non-employed person has to take out compulsory accident medical insurance, usually in addition to the mandatory basic Swiss health insurance.
If employed, then it doesn't matter if an accident happens through work or during some off time activities, any insured person will receive a daily compensation allowance through the UVG of up to 80 percent of their wages after the third day of missed work.
Usually the compensation will be paid until the person has recovered or receives a pension because of the accident (Invalidity Pension).
However, anyone covered for accidents through the mandatory health insurance, rather than under any employers accidental medical insurance plan, won't get the wages compensation part.
Also, even though the medical treatment benefits are generally the same, under the employers UVG insurance, employees do not have to bear the deductibles if treatments are necessary because of an accident.
Moreover, during sick leave caused by an accident, an employer may not cancel the employment contract.
Health Insurance for International Students
Even when studying, Swiss health insurance is compulsory, but there are some exceptions.
Also some insurers in Switzerland offer special student plans with reduced premiums.
Students from an EU country
If an E.U. student is holding an E.U. Health Insurance Card or can prove a private medical insurance from their home country, then an exception might be granted.
However, this does not apply if the student works in Switzerland apart from studying, because the exception can only be made for students without income.
Students from a non-EU country
Any student from a non-E.U. country who does not hold the E.U. Health Insurance Card needs to have a Swiss medical insurance plan.
If a student has a private medical insurance in place from his or her home country, then an exception might be made, but very rarely and it needs additional reasons.
However, there are special student medical insurance options, for example:
Nevertheless, if you get one of the student health insurance packages, which are generally much cheaper than the compulsory Swiss insurance, then don't forget to apply for your exception of the compulsory insurance, because there is no automated exception in place.
You need to apply for the exception yourself.
Also, all student plans are private medical plans, which means that insurers can deny coverage due to high risk (in case of pre-existing conditions for example).
For such cases, any student can still take out any of the compulsory plans.
Cross-Border Employment and Commuters
On a side note, anyone living in a country bordered by Switzerland but employed in Switzerland can choose to be insured through the Swiss system or the country of residence.
Obviously this makes sense if the commute isn't too long each day and the areas is close to the border.
Finding the Right Insurance Plan
As mentioned, there are over 50 insurance companies available in Switzerland providing not only compulsory basic medical insurances, but also many additional options.
Probably the best way of getting at least a first overview is using the official platform. Unfortunately it is only available in German, French, or Italian.
Apart from that, many of the local insurance brokers can help you find the right insurer and insurance plan. An overview of many brokers can be found in this English directory.
Some examples with English service are:
It is important to know your budget and which additional benefits the insurance should have, or if perhaps the basic plan is enough (in most cases it is).
Also, you may ask the broker is the service provided by the insurers your are considering are available in your canton.
More Helpful Information
There are additional resources you might need while staying in Switzerland.
Alpine Rescue Service
Switzerland is famous for its beautiful mountain scenery and is even more famous for it's ski pistes, hiking trails, as well as astonishing mountains.
However, those activities can be very dangerous, especially skiing of pistes or climbing mountains.
What happens if something goes wrong?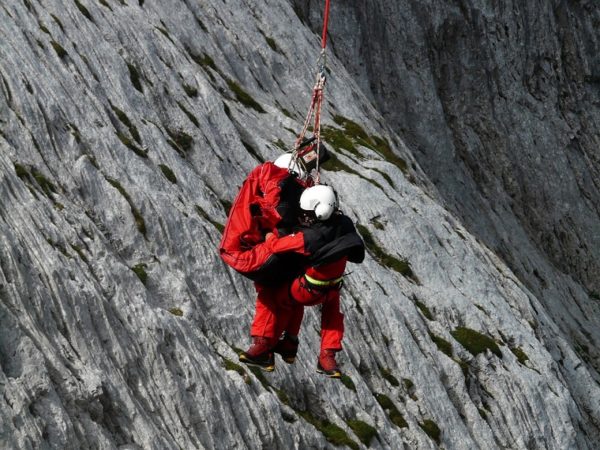 In Switzerland, the Alpine Rescue Service is very organized and experienced and they will do everything they can to rescue someone in need.
However, the costs of such need to be paid by the person being rescued.
No worries, they will not charge you right away on the mountain through your credit card before taking you in to the hospital, but you will be billed before you leave the hospital.
Such rescue service is covered under the basic health insurance with a very low limit as explained above, but the costs can be as high as CHF100,000 or more if it is a difficult situation (on average rescue missions are more in the range of CHF5,000 for normal "easy" situations).
Know Your Rights
Sometimes, dealing with insurance companies can be troublesome and frustrating.
Therefore, it is important to know where to go if any argument with your Swiss insurer about the coverage starts to become difficult or any difficulties occur as patient:
Patient Protection: help in case of malpractice or with general questions as a patient.
Ombudsman: advice and mediation in case of issues with an insurer.
Objection: should your insurer reject a claim, but you think it should be paid, then you may object directly at your insurer within 30 days and you can seek help at the Ombudsman.
Remonstrance: in case the insurer rejects the objection, then a complaint against that decision can be made at the local canton court within 30 days.
Now, on to You
Even though health insurance is mandatory in Switzerland, you still need to decide what kind of benefit level and what additional benefits your insurance should contain.
Also, do you want to go through the trouble of checking all available options in your canton yourself, or seek help from a local broker? Ask yourself this question when searching for insurance.
With that said, don't let those questions trouble you too much, because at the end of the day you will be insured with great coverage for medical facility of high standards while having an amazing time in a friendly and awesome country.