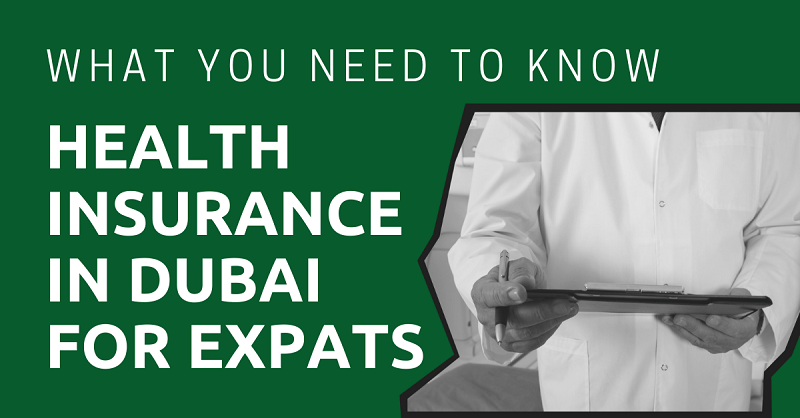 If you are moving to Dubai, one of the most important things you need to consider is getting a health insurance.
Health insurance is an important matter, especially if you are moving to a country like the United Arab Emirates which has a unique health system.
Healthcare facilities in the UAE are top-notch. You can even get VIP services in many hospitals here, although these services can be quite expensive.
This is why it's important to have health insurance while in the country — everyone in Dubai is required to have one.
In this article, we are going to cover everything you need to know about health insurance as an expat in Dubai, including options, coverage, exclusions, insurance terms, and how to get the right plan for you and your family.
In case you just want to find out which insurance to get in Dubai, it's expat health insurance. You can find out your option from our comparison page.
This article will take approximately 32 minutes to read. Don't have the time right now? No worries. You can email the ad-free version of the article to yourself and read it later!
Do You Need Health Insurance in the UAE?
If you want to move to the United Arab Emirates as an expat, you need to have health insurance — it's required by law.
You must have proof of health insurance when applying for any type of resident visa in the UAE, and you should have health insurance throughout the duration of your stay in the country. Those who are found to be uninsured will be fined an amount of around US$ 140 a month, which can be even more expensive than the cost of an insurance premium.
The good news is that you only need to get public health insurance, also known as a health card, which only costs AED 500 (US$ 50) per year.
Alternatively, you can get any form of private insurance that meets the minimum requirements of the UAE Ministry of Health and Prevention.
We will talk more about these insurance options later on.
Important Facts on the UAE Healthcare System
To fully understand health insurance in the United Arab Emirates, you need to learn some important information about the the country's healthcare system first.
Emirates
There are seven emirates in the UAE: Abu Dhabi, Dubai, Sharjah, Ajman, Umm Al Quwain, Ras Al Khaimah, and Fujairah.
The two most important emirates are Abu Dhabi, the biggest emirate and the major oil producer, and Dubai, the commercial center.
Each emirate has its own ruler and government agencies that oversee their healthcare system.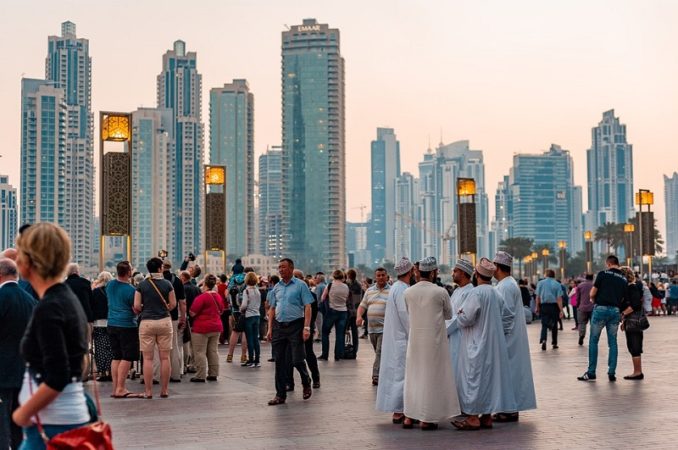 The healthcare system in Dubai is managed by the Dubai Health Authority (DHA), while in Abu Dhabi, it's managed by the Abu Dhabi Department of Health.
Each emirate also has its own public insurance program and network of hospitals. They may have different requirements for mandatory insurance. Healthcare costs also vary among emirates. That means your insurance may provide coverage only under a certain emirate.
Hospitals
The United Arab Emirates is a popular medical tourism destination, particularly Dubai. The UAE is actually one of the very first countries in the world to offer a free COVID-19 vaccine for tourists.
Healthcare facilities and doctors' expertise are comparable to that of countries like the United Kingdom and Germany.
However, the average cost per doctor visit is also high. You should expect to pay around AED 270 (US$ 70) per visit at a private hospital in Dubai.
The cost of getting a heart surgery in Dubai can be three times higher than in Thailand.
Note that in the UAE, there are twice as many private hospitals than public hospitals. This can be attributed to the country's high expat population, and many expats prefer to go to private hospitals because of shorter wait times and English-speaking doctors. UAE has, in fact, the world's highest percentage of expats, accounting for 80% of its entire population.
Public hospitals mainly cater to UAE citizens who can get free healthcare services. Anyone who prefers to visit a public hospital will need to have a health card, a form of public insurance.
Doctors
Many families in the UAE usually consult one family doctor to take care of their entire family, from children to the elderly. The concept is similar to the family doctor system in the UK and Canada.
Instead of seeing a general practitioner, it is generally preferred to visit a specialist doctor right away. Many people also prefer to choose a doctor.
You can find a list of doctors based on their expertise and hospitals, and book an appointment online at many government websites, including the Ministry of Health and Prevention and Dubai Healthcare City.
Alternatively, you can contact your insurance provider and ask for their recommendation.
Health Card
The United Arab Emirates has a unique public insurance system in which services provided to UAE citizens and expats vary greatly.
While UAE citizens get free healthcare coverage, expats need to pay the hospital every time they use their health card. Premiums paid by expats are higher than what citizens pay, and social security is only available to citizens.

The public insurance system in the UAE comes in the form of a health card. Each emirate has its own health card program, and health cards for expats and UAE citizens have different names.
For example, the health card for expats in Dubai is called the DHA card, while for citizens, it's called SAADA.
Coverage
A health card for expats offers many types of health coverage — excluding dental, vision, and ear care — but it requires you to visit the government healthcare facilities that are recognized by your program. You'll still need to pay for medical treatment, but the fees are much lower than what you'll pay if you visit a private hospital.
If you go to a government hospital using a health card, you'll pay around US$ 12 for a general doctor visit; at a private hospital, you'll pay US$ 70 for the same service.
In addition, a health card gives you free vaccination, making it a popular option for expats who have kids in Dubai.
Consider that you cannot visit a government hospital without a health card, some people (especially government hospital staff) might tell you that doing so doesn't offer any benefit except the free vaccination.
Note that you can only use a health card 10 times a year.
Options
In Dubai, there are two available health card options for expats: DHA card and MOHAP card.
DHA card, managed by the Dubai Health Authority, gives you access to four government hospitals in Dubai, including Rashid Hospital, Latifa Hospital, Dubai Hospital, Hatta Hospital, and other health centers in Dubai.
If you move to a new emirate, you'll need to get a new health card in that emirate.
MOHAP, which is managed by the Ministry of Health and Prevention, gives you access to health centers in all emirates except Abu Dhabi.
Costs
MOHAP costs AED 500 per year for all ages. It is slightly more expensive than the DHA card, which costs AED 300 per year for people older than 18 years. It's AED 100 per year for 0-9 years old and AED 200 per year for 10-17 years old.
Validity
Health cards for expats are valid for one year. It can be renewed online or directly at the health center three months before it expires.
Application
Expats in Dubai can apply for a health card. You can apply online at the DHA website for the DHA card or the MOHAP website for the MOHAP card.
Alternatively, you can apply directly at the health center that is under that health card network, which can give you your health card within the day.
Here's a list of documents you need when applying for a health card.
A recent passport photo with white background
A copy of your passport, including the information page and visa page
Proof of residence, such as rental contract, utility bill, or property ownership contract
For those who have a partner and/or child, a marriage certificate and their birth certificate are required.
MOHAP provides a list of steps you can follow to apply for the health card online.
Pros and Cons
The biggest advantage of having a health card is low costs. The cost of premium per year can even be lower than the cost of premium for a private health insurance plan.
It also covers preexisting conditions, which are usually not covered by international private insurance.
The disadvantage is that you will be limited to visiting government hospitals. This may entail having to experience longer wait times and seeing a doctor who may not be an English speaker.
In addition, if you get hospitalized, you'll have to take a shared room. You will need to pay out of pocket every time you use a health card, and you are allowed only 10 transactions per year.
Do You Need It?
If you're getting health insurance only for visa purposes, getting a health card is the most affordable option. In fact, it's common for many expats to get a health card even if they already have private insurance so that they can get additional coverage for conditions (e.g., preexisting conditions) that are excluded from their private insurance plan.
A majority of expats also get a health card for their kids mainly to get the free vaccination benefit.
Private Insurance
In Dubai, having private health insurance is essential, and a majority of expats in Dubai have one.
It's more flexible and has better coverage compared to public insurance. As mentioned earlier, a health card only allows you to visit government hospitals. Although government hospitals charge lower than private hospitals, the cost of in-patient treatment is still high. Plus, you would still have to pay out of pocket despite having public insurance.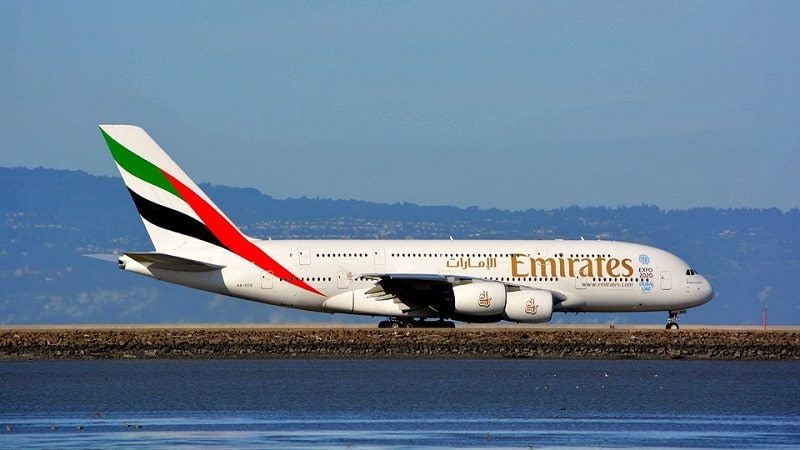 With private insurance, you can access any private facility of your choice. And depending on your insurance plan, healthcare costs for certain treatments can be paid in full.
Expats in Dubai also prefer to go to private hospitals for the following reasons:
Shorter wait times
English speaking doctors
The number of private hospitals in Dubai is twice as high as public hospitals; therefore, it's more convenient to go to private hospitals
There are three general types of private health insurance available to expats in Dubai: mandatory insurance, international insurance, and local insurance.
Mandatory Insurance
If you are employed in Dubai, your employer is legally required to provide you with health insurance.
Although the Dubai Health Authority encourages employers to provide health insurance to employees' dependents, this is usually not the case in Dubai. If your family lives with you, chances are, you'll need to buy a separate health insurance for them.
Simply put, everyone living in the UAE needs to be insured. For this reason, family health insurance is big business in the country.
If you live in Abu Dhabi, your employer needs to provide insurance to you, your spouse, and to up to three of your children below 18 years old.
On the other hand, if you move to Sharjah and other emirates, you need to buy health insurance yourself.
The mandatory insurance provided by your employer usually comes with the following coverage:
An annual limit of AED 150,000 (US$ 40,000)
In-patient treatment, mainly shared rooms
Out-patient treatment
Maternity coverage up to AED 7,000 for normal delivery and 10,000 AED for C-section, with 10% copay
AED 1,500 limit on medications (not all medications are covered)
Waiting period of 6 months for preexisting conditions
Limited choice of hospitals
20% copay, capped at AED 500 per transaction and AED 1,000 per year
Coverage only in Dubai
It's the lowest plan available for private insurance in the UAE. Overall, the coverage is adequate but not comprehensive.
The best thing about mandatory insurance is the coverage for preexisting conditions. Although it comes with a 6-month waiting period, coverage for preexisting conditions isn't something that's commonly offered by international insurance providers — unless you pay more.
Still, the coverage limit is not enough. For example, the average cost of a baby delivery package in a private hospital in Dubai is AED 15,000, excluding prenatal care.
This means that if you solely rely on the mandatory insurance, you would need to pay at least AED 8,500 out of pocket since the maternity coverage comes with AED 7,000 only and you will be responsible for 10% copay, capped at AED 500.
The annual limit of 150,000 AED is usually enough unless you are diagnosed with a serious health condition that involves surgery and hospitalization for many days.
This is why many Emiratis prefer to fly to get treatment in other countries such as Thailand. Although they're paying the cost of a flight, the total cost would still be lower even if they get a treatment at a premium private hospital in Bangkok.
Unless an emergency medical treatment is required, the mandatory insurance usually pays only for visits at a hospital in Dubai.
International Insurance
If you want more coverage than what the employee-sponsored mandatory insurance provides, you may want to check out international insurance. It comes with better coverage, but it's also more expensive.
International insurance is also a popular option among self-employed individuals, entrepreneurs, and expats who want insurance with international coverage for themselves and their families.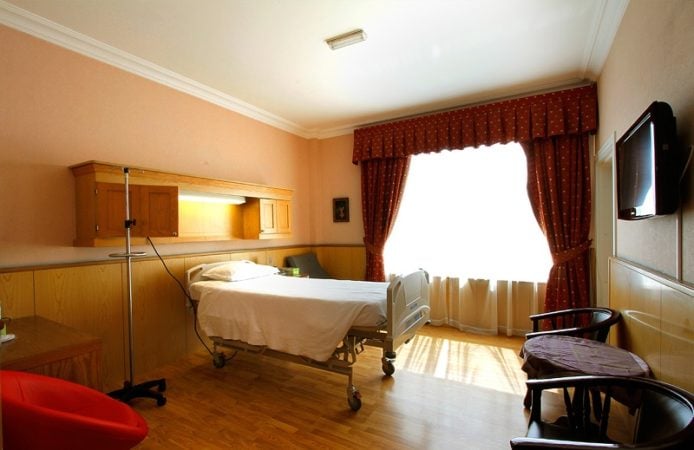 International insurance is often called expat insurance. As the name suggests, this type of insurance is designed specially for expats. Many international insurance plans usually comes with:
International coverage, including in your home country
A high amount of annual limit starting with US$ 1,000,000; some plans may come with unlimited coverage
In-patient treatment, including a private room
Option to visit any hospital of your choice
Option to keep the plan even after you've moved to a new country
International coverage is one of the great things about international health insurance. It allows you to fly back to your home country where you can get treated in a familiar environment, which is very useful for any treatment that requires a long-term recovery.
However, most international insurance plans do not provide coverage in the United States unless you upgrade your plan.
Moreover, the coverage limit of international insurance is far higher than that of mandatory insurance, and you are allowed to stay in a private room. You can also visit any hospital of your choice, not only in Dubai, but also when you travel abroad.
It's also easier to understand international insurance. Plans are quite straightforward. When you need help, you can talk to their agents at any time of the day in English or in other popular languages such as Spanish, French, and German.
Note, however, that international insurance usually does not cover preexisting conditions. This means you won't be covered for any chronic or serious disease that you currently have unless you've completely recovered from it for at least six months.
Actually, preexisting conditions are usually not covered by any type of private health insurance all around the world. The United Arab Emirates is a rare exception.
Therefore, if you don't plan to stay permanently in Dubai, you might want to consider international insurance from the get go. This way, you will be covered for any sickness you might have during your stay in Dubai before it becomes an illness that's categorized as a preexisting condition.
Price is the biggest advantage of international insurance. Depending on your age, health condition, and plan option, you should expect to pay US$ 100-500 per month for international insurance.
There are several international insurance providers available.
Cigna Global is considered a premium international insurance provider because of their comprehensive plans, customer service, and vast networks of trusted hospitals, with over 1.35 millions hospitals throughout the world. You can also contact their doctors, usually within 24 hours, with the global telehealth service.
This is why many people claim that you can't go wrong with Cigna. But there's a downside: their plans can be more expensive than other international insurance.
If you want a plan that comes with unlimited coverage, you can check out William Russell. They also work with a local insurance company, Dubai Insurance Company, to provide you with better support in dealing with local hospitals in Dubai.
However, their global hospital network is still significantly lesser than Cigna's.
If you are from the United States, you may want to check out GeoBlue, one of the very few insurance providers that can provide coverage while you're staying in the United States. It's affiliated with the Blue Cross Network.
If you want an affordable health insurance plan with a high deductible, check out IMG.
Alternatively, you can talk to International Citizen, an international health insurance brokerage company, to compare many different global insurance plans and ask for their recommendation based on your needs.
Local Insurance
In addition to international health insurance, you can get health insurance from private health insurance companies in the United Arab Emirates. They offer plans to both locals and expats.
Health insurance plans from these local providers are aligned with the mandatory health insurance plan. Coverage for all plans come with a minimum of AED 150,000 limit with a 6-month waiting period on preexisting conditions. But by upgrading these plans, you can increase the annual limit or remove the waiting period on preexisting conditions.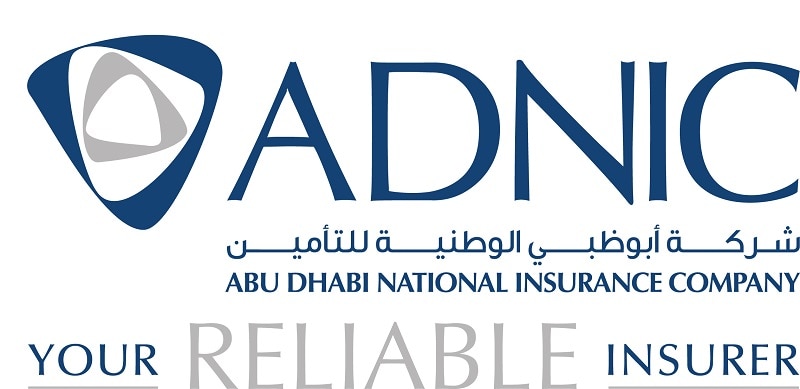 For example, the highest plan offered by ADNIC, an Abu Dhabi-based insurance company, comes with an annual limit of AED 5,000,000 and includes coverage for preexisting conditions.
With Daman Health, you can get international coverage similar to international insurance.
Some insurance providers such as MedLife offer add-on insurance packages to cover specific types of illnesses such as cancer.
With private health insurance plans, there are a lot of details to note. For example, some plans may allow you to visit a hospital for in-patient treatment only. For out-patient treatment, you are allowed to visit a clinic only.
Local insurance plans also usually come with 10%-20% copay.
Local private insurance is better than international in terms of preexisting conditions coverage. At the very least, you get a AED 150,000 limit on preexisting conditions. They will also have a direct billing system set up with almost every hospital in the United Arab Emirates.
This means you won't have to pay out of your pocket and make a claim later.
On the other hand, it can even be more expensive than international insurance if you want international coverage and a similar amount of annual limit.
The network of hospitals is also much smaller. Their plans are also more complicated than international insurance. And insurance agents might not be able to speak English well.
The Essential Benefits Plan (EBP)
The essential benefits plan is a private health insurance plan for low-income workers who make less than AED 4,000 (US$ 1,100) a month.
The plan is a collaboration between the UAE government and private insurance companies in Dubai to provide basic health insurance coverage with a very affordable premium at AED 725 (US$ 198) a year.
Although this plan is not available to expats, it gives you a very good idea of what you will get from a basic private health insurance plan in Dubai.
It can be said that coverage from the Essential Benefits Plan is the standard of the basic insurance coverage provided by private insurers in Dubai. It's the most affordable plan in the market that provides the minimum coverage requirement mandated by the Dubai Health Authority.
The EBP coverage is the same as the mandatory insurance, so many employers get this plan for their employees in order to pass the minimum insurance requirement.
Choosing Private Insurance
Every health insurance plan is different. You can't choose based on price alone.
In this section, we'll take a look at all the important factors when buying health insurance.
Coverage
Coverage is one of the most important factors in buying health insurance. It pertains to what you will get from buying this health insurance plan.
Annual Limit
The annual limit is the maximum amount that the insurance company will pay you per year.
Generally, the annual limit of an international health insurance plan starts at US$ 1,000,000, which should be enough to cover any sickness you may have in a one-year period, while the annual limit of a local private health insurance plan is much lower at AED 150,000 per year.
Note that there is no annual limit for public insurance in Dubai, although you still need to pay out of pocket for certain medical fees and medications.
Area of Coverage
With international insurance, you can visit any hospital in the world, including in your home country, and have your insurance pay for it.
However, it doesn't usually include the U.S. unless you upgrade your plan.
Also, there's a specific number of days you need to be out of your home country in order to get coverage there. It can be anywhere from three to six months depending on your plan.
With public insurance and basic local private insurance plans, you will only get coverage in Dubai and you won't be covered if you visit hospitals in other emirates unless it's for an emergency case.
In-patient Coverage
All health insurance plans come with in-patient coverage. It means that the insurance company will pay for all medical costs when you get hospitalized, including doctor's fees, medications, hospital fees, tests, surgery, and rooms.
With a premium insurance plan, in-patient coverage includes stays in a private room while in a basic plan, coverage is for stays in a shared room only.
In addition, premium plans will cover the expenses of the person who accompanies and stays with you to care for you. It also covers the cost of home nursing and rehabilitation for up to 30 days.
Out-patient Coverage
While all local insurance plans come with out-patient coverage, it's usually only available as additional coverage in international insurance.
Depending on your plans, there may be a limit to the number of times you can use out-patient services per year.
In addition, prior authorization is usually required for medical tests unless it's a medical emergency.
Medication
There is a limit of AED 1,500 on medications per year for basic local plans. Medications covered by the local insurance plans are also limited. You will only receive medications approved by the Ministry of Health and Prevention.
International plans give you more choices of medications.
Please note that medication coverage is mainly for prescribed medication. You cannot buy without a prescription and make a claim for it.
Maternity
Maternity coverage includes prenatal care, baby delivery, and postnatal care.
There is usually a limit on the number of times you can visit a doctor for maternity-related treatment as well as a separate limit on the maternity coverage.
For example, basic local plans come with a AED 7,000 (US$ 1,900) limit per normal delivery, while the international plan comes with a US$ 7,000 limit.
There is usually a waiting period of six to ten months for maternity coverage.
When giving birth in Dubai and other emirates, you are required by law to present a marriage certificate.
Dental
Dental coverage isn't included in insurance plans (unless it's a high-end local insurance plan) except for medical emergencies.
International insurance plans provide full coverage for dental treatment caused by accidents.
For dental treatments that are restorative and preventative in nature and routine check ups, there is a separate annual limit starting at US$ 1,250. A higher-tier plan gives you more annual limits.
It's important to have dental coverage in Dubai because dental treatments are expensive. A single tooth removal can cost you US$ 300, which is three times the cost of a similar treatment in countries like Thailand and Costa Rica.
Optical
Optical coverage is not provided in local insurance plans unless it's a high-end plan.
International insurance usually offers optical coverage as an additional coverage. It comes with an annual limit starting at US$ 100.
Medical Evacuation
Local insurance plans mainly cover the cost of ground medical evacuation within the UAE only, while international plans cover both ground and air medical evacuation within and outside of the UAE.
Emergency
In Dubai, although the cost of treatment for medical emergencies is free in both private and government hospitals, it's only to cover costs for stabilizing your condition. You'll still need to pay out of your pocket for other treatment costs in case you don't have insurance.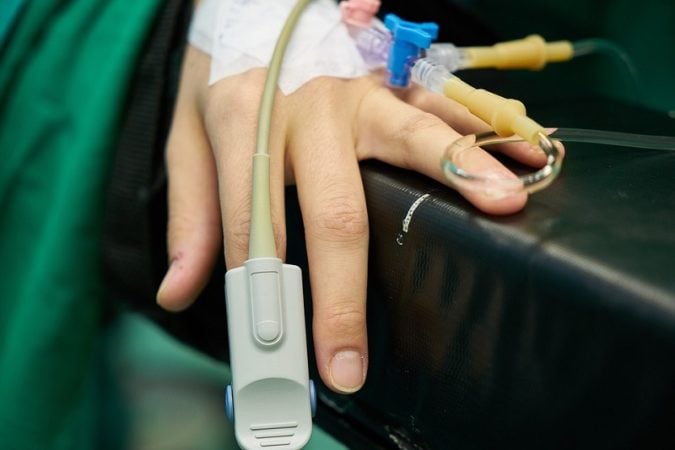 Both local private insurance and international insurance cover medical emergencies in full as long as they're within the annual limits.
Exclusion
Getting health insurance doesn't mean getting full coverage for treatments for all conditions. There are certain exclusions you need to be aware of.
Preexisting Conditions
Preexisting conditions refer to all sicknesses that you already have prior to applying for a health insurance plan. Preexisting conditions are the most common exclusion in health insurance plans.
For example, if you have tonsillitis and need to have surgery, you cannot purchase health insurance in order to have the insurance company pay for the surgery cost.
On the other hand, preexisting conditions might be covered by the insurance company if you have completely healed from it for at least 9–12 months. Or, an insurance company may ask you to pay a higher premium in order to cover your preexisting conditions.
However, the law requires all health insurance plans issued by local insurers to cover preexisting conditions.
But there's a waiting period of six months before you can claim for any preexisting condition. Local insurers also cap the annual coverage limits of the preexisting condition at AED 150,000, which is the minimum amount of coverage required by UAE laws.
Waiting Period
Waiting period is the length of time you need to wait before the insurance company pays. This differs across insurers and types of plans.
The longest waiting period is for maternity care and preexisting conditions coverage.
For maternity care, you need to have had the health insurance plan for at least 6–10 months before you can make a claim for it.
For preexisting conditions, you need to wait for six months.
Some budget insurance plans may have a waiting period of one month for all types of coverage.
Other Common Exclusions
The insurance company won't pay if your condition is caused by you drinking alcohol and getting into an accident. Take note: Dubai has strict laws on alcohol consumption. You can only drink at private places or licensed restaurants and bars.
The insurance company also won't pay for self-inflicted injuries, sicknesses caused by smoking, cosmetic treatments, or claims for treatments from non-licensed medical practitioners.
You can find a full list of exclusions in the fine print.
Network of Hospitals
Having health insurance doesn't mean that you can visit any hospital and expect the insurance company to pay for your health expenses directly.
Instead, you need to go to the hospital that the insurance company is affiliated with. This is why it's best to choose an insurance company that has a wide range of hospitals within their network, especially if you plan to visit hospitals outside of Dubai.
Please note that if you go with local plans, you might be able to visit a clinic only for out-patient treatments.
Doctor Recommendation
This is another perk of choosing an insurance company with a wide range of networks.
They are able to recommend you to a doctor and a hospital that specializes in your medical case. Some providers such as Cigna Global offer a tele-medical service that offers free diagnosis given by their doctors over the phone.
Prior Authorization
Contacting the insurance company for a prior authorization to get treatment is a good practice.
This helps ensure that the insurance company will pay for your treatment without you being surprised later on by exclusions that you may not be aware of.
By contacting the insurance company first, they can recommend a doctor and hospital to you as well as pay for your treatment directly.
Plan
Each insurance company has at least three plans available.
It usually goes like this:
The lowest plan comes with basic coverage for in-patient treatment.
The middle-tier plan comes with additional coverage on out-patient treatment, a higher limit, and also allows you to stay in a private room in case of hospitalization.
The highest-tier plan comes with coverage for all health-related expenses, including dental and optical. The annual limit can even be unlimited.
Many insurance companies also offer a family plan. If you buy health insurance for your family members under the same plan, you will get a discount of 5%-15%.
Payment
Let's take a look at the payment options when buying health insurance.
Terms
Paying on a per-month or per-year basis are the most common terms of payment. You might also be able to pay on a per-quarter basis.
Some insurance companies may give you a discount when you pay per year.
Copay
You can decrease your insurance premium through copay. It's about how much you need to pay out of your pocket when claiming the insurance. Depending on your plan and package, it can be anywhere between 5%–40%.
The insurance company may also set a cap on the maximum amount of copay that you need to pay.
For example, with the standard basic local private insurance plan, there is a copay of 20% on all coverage. The maximum copay you need to pay per treatment is AED 500.
Most local insurance plans have 10%–20% copay for all types of coverage.
Deductible
Another way to decrease your insurance premium is via a deductible, which refers to the amount you need to pay out of your pocket before the insurance company pays you.
For example, if your plan comes with US$ 2,500 deductible, it means you need to pay $2,500 out of your pocket first. Then, the insurance company will pay for the rest of the treatment cost as long as it's under your plan limit.
Where to Buy Health Insurance
You can buy insurance from either an insurance broker or insurance company in Dubai. They offer the same plans at same prices.
An advantage of buying from a broker is that you can compare plans from different insurers at once. Since each insurance provider has its own pros and cons, talking to a reliable broker gives you a good idea of which insurance plan to choose and is right for you.
You won't need to pay a broker fee since they make a profit purely based on commissions.
If you want to buy insurance this way, you can start by talking with International Citizens. They are a brokerage company that specializes in health insurance for expats.
If you know the insurance plan well enough, you can buy directly from the insurance company.
Nowadays, both brokerage and insurance companies have a website where you can get a quote just by typing in your information.
If you are okay with the terms, you can complete the application form which requires your personal information as well as medical history. It is recommended to answer everything truthfully; otherwise, the insurance company can reject or cancel your plan.
After that, you can pay for the premium and get your health insurance from anywhere in the world.
So, Which Insurance Should I Get?
With many health insurance options available in Dubai, you might be wondering which health insurance you should get.
Actually, there is no absolute answer on that. Each health insurance option has its own pros and cons.
To summarize:
Public health insurance is very affordable in Dubai. But it mainly allows you to be treated only in a public hospital, which is cheaper than a private hospital.
If you are working in Dubai, you should already have mandatory insurance. The coverage is okay at some point, but it allows you to visit certain clinics or hospitals in Dubai only. Plus, the coverage limit might not be sufficient for serious diseases.
If you plan to live in Dubai for a very long time, it's a good idea to get a local private insurance plan. The coverage on preexisting conditions is hard to find on other plans. But you should still be careful; read the fine print to make sure you don't miss the small details.
If you want to have a comprehensive insurance plan, you should get international insurance. The overall coverage is better than other options. And you can still keep the same plan even after you've moved out of Dubai.
Now, on to You
We hope this article answers all your questions regarding health insurance in Dubai.
Please note that we are not an insurance broker or a representative of any insurance company. The article is written based on in-depth research on the topic.
We also recommend you to carefully read the insurance fine print before purchasing any plan to make sure you get the plan with the coverage you need.
If you're not sure which plan to get, consider Cigna Global. It's one of the most popular health insurance options in Dubai and for expats everywhere in the world.