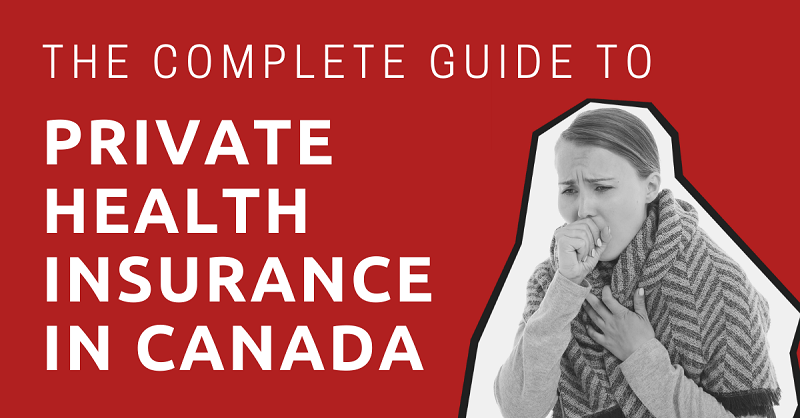 Wondering about healthcare and health insurance in Canada? Depending on your entry status, you may be eligible for coverage under Canada's publicly funded healthcare system, Medicare.
All Canadians are covered by the country's Medicare system but there are a variety of private plans out there if you don't happen to be eligible, or if you're interested in supplementing your public insurance with a private plan that covers aspects of healthcare not covered by Medicare.
Access to healthcare is an absolute necessity for maintaining good quality of life. Without proper access and good services, people are likely to have poorer overall health and lead unhealthier lives.
An unhealthy populace has negative costs, both monetary and societal, for the communities that make up a nation.
As a developed nation, Canada decided that it needs a robust healthcare system to ensure its citizens lead healthy and productive lives. The country has a respectable worldwide ranking in healthcare but there is always room for improvement.
Here we'll take a look at Medicare and private insurance so that it's easy for you to navigate the system, and by the end of the guide you'll have an idea of what plan works for you.
As an expat in Canada, international insurance known as expat health insurance is usually recommended. Check out our comparison page for your option.
This article will take approximately 32 minutes to read. Don't have the time right now? No worries. You can email the ad-free version of the article to yourself and read it later!
Should I Get Health Insurance in Canada?
It is recommended to get health insurance in Canada since the cost of healthcare can be much higher than what you'd normally expect.
Without health insurance, a single night at a hospital could cost you $3,000 – $4,000 on average, which can be even more expensive than the cost of health insurance payments for an entire year.
With health insurance, you can control your healthcare budget. It also gives you peace of mind, knowing that if you get sick or have an accident, your insurance company will pay for your medical expenses.
Is Health Insurance in Canada Good?
Canadians are proud of their healthcare system and its egalitarian ideals. Rich or poor have basically equal access to the free publicly funded healthcare system, Medicare, as long as they are citizens or residents of Canada.
What Types of Health Insurance Does Canada Have?
There are four main types of health insurance in Canada:
Public insurance
Private local insurance
International insurance
Travel insurance
Public insurance offers free healthcare to those who are insured. Eligibility and coverage differ among provinces. To be eligible for public insurance in Canada, you need to be physically present in Canada for over 183 days.
Private local insurance is for anyone who prefers an upgrade over the public insurance. It includes additional coverage on private rooms, vision, dental, and prescriptions, as well as shorter wait times.
Anyone can avail of international insurance. It is recommended for expats who regularly travel abroad or plan to move out of Canada eventually.
As the name suggests, travel insurance is for anyone traveling. It's ideal for those who plan to stay in Canada temporarily, such as tourists or working holiday visa holders.
However, the health coverage integrated with travel insurance offers limited coverage compared to other insurance types and only provides emergency coverage.
Private Health Insurance
Alongside its extensive public Medicare system, Canada also has private insurance available for its residents.
As an expat, you may not be eligible for Medicare based on your residency status and may need to shop around the market for private insurance that suits you.
Even if you are eligible for Medicare, there are many procedures and services not covered and you can purchase extended private health insurance to fill in the gaps. Let's take an in-depth look at private health insurance in this section.
Why Do You Need It?
Private insurance in Canada comes in a number of different forms and you can pick and choose based on your situation or preference.
Since public insurance in Canada is good, many people wonder why they need to purchase private health insurance.
Let's take a look.
Wait Time
One of the more controversial aspects of Canadian health care is the wait times. It's a sensitive political issue that divides Canadians, and often attracts Americans to the debate who compare it to their own health care system.
In Canada, as appointments with specialist doctors are only possible by referral through a General Practitioner (GP), patients are required to wait their turn until they are ready to see a specialist.
If you need to see a specialist, first you need to go to your family doctor who will evaluate the severity of your condition and subsequently refer you to the specialist.
Next, the referral will be received by the specialist doctor and you will be given a date for your first appointment. The specialist will then see you on the appointed date and address your medical concerns.
If your health issue can't be resolved by that meeting, the specialist may request further tests (blood tests, MRI, X-ray) and further consultation before they decide if a surgery is necessary. Once the specialist decides surgery is required, you'll be given a date when you can actually have the surgery.
Finally, you have the surgery.
This entire process takes some time and depends on a number of factors such as the hospital where the specialist operates, the priority level of the patient's condition, the type of medical condition the specialist is seeing, and more. Every patient's wait times will be different as all these factors mean their situation is unique.
If you want to know what your wait times will look like, here's some government resources you can check out broken down by province:
Prescription Drugs
Most Canadians and residents have access to prescription drugs through a combination of public and private plans. The federal government mandates that prescription drugs administered in Canadian hospitals be free for patients.
Outside of that, the provincial and territorial governments manage their own publicly-funded drug plans.
These public plans vary in many ways. What is covered, who is covered, what the plans pay, and more. That's where the private sector comes in.
Many private insurance companies offer coverage for prescription drugs, especially in combination with other health plans. Not only that, employee group benefits often include coverage for prescription drugs as well so make sure to see what your employer covers.
With private insurance plans already offering coverage for prescription drugs, the difference really comes down to what drugs are covered, what annual and lifetime maximums are, type and percentage of reimbursement, deductibles, and how much your premiums are.
You'll get coverage for drugs prescribed by a physician, dentist, or psychiatrist, drugs that are medically necessary, and drugs have a Drug Identification Number known as DIN.
You may be able to get coverage for new drugs recently approved for public uses (drugs recently out of clinical trials), smoking cessation aids, contraceptives, fertility drugs, and other such "life style" drugs, brand name drugs if there is an equivalent generic drug, and medical marijuana under employee benefits and under certain circumstances.
What you won't get coverage for are over-the-counter drugs that aren't prescribed, drugs administered in a hospital as these are covered by provincial health plans, and prescription drugs that don't have a DIN.
Annual maximums can vary greatly based on company and health plans. Some companies offer around $400 to $2,000, with more expensive plans offering coverage for drugs up to $100,000 a year.
Worldwide Coverage
If you opt for an international health insurance plan, you are able to get worldwide coverage allowing you to access healthcare services anywhere in the world.
This is especially useful if you prefer to fly back to your home country for certain types of treatment and recover in a familar environment with your friends and families around.
GeoBlue Xplorer plan is a really good option in this regard for US Citizens.
For other nationalities, check out Cigna Global, IMG, and Aetna.


More Comprehensive Coverage
Medicare covers most basic health needs but there are a number of services not covered. Dental care, optometry, and more services are covered either by private insurance or paid for out-of-pocket and we'll go into greater detail on these services later in the article.
This health care package is basically supplementing your existing Medicare insurance with private insurance to extend your coverage.
Wating for Medicare
Once you've made the move to Canada and are settling down in one of the provinces, you may need to wait a few months before you're eligible for the province or territory's health insurance plan.
During this time it's recommended you sign up for private insurance until you're enrolled in Medicare.
Control Your Health Expense Budget
If you're not eligible for Medicare, you're going to need to buy private insurance to keep your health costs down – otherwise you're in danger of paying exorbitant out-of-pocket fees. Make sure you consult our section on private health insurance companies and what they offer to find the right fit for you.
You might also receive private insurance through your employer, who may have deals with private insurance companies to cover their employees.
Coverage
Now your coverage will depend on what sort of private insurance you're getting and what the insurance company offers.
As there is a lot of variety in what most companies provide as coverage, you'll find that the best way to find specific information is by following the links we have provided to each company's website.
Typically though, you'll want to look at what medical services are provided for, reimbursement percentages, deductibles, premiums, exclusions, and annual and lifetime maximums.
Lifetime and yearly maximums in Canadian plans are usually divided up into categories. So your maximums for emergency care, dental, prescription drugs, vision care, medical equipment, orthodontics, and more will be seperate. They will also have different limits based on what your premiums are and how much the insurance company is willing to insure up to.
The average household monthly premiums for private insurance in Canada is around $333. Obviously this fluctuates based on a host of factors and you can find insurance plans with lower premiums.
Whether you're receiving benefits from your employer in the form of extended insurance, purchasing extended health insurance yourself, or you're in need of private insurance because you're not yet eligible for Medicare, take a look at this list of covered services:
Critical Illness Coverage
Eye Exams
Dental Care
Disability Income
Physiotherapy
Prescription Eyewear
Prescription Medication
Hearing Aids
Hospital Stays
Medical Equipment
Mental Health Support Services
Ambulance Services
Paramedical Services
Speech Therapy Services
Travel Insurance
Prosthetic Services
Life Insurance
In general, what you can expect to have covered by extended insurance from your employer or if you obtain it yourself will most likely cover these health services.
Again, which of these services do end up being covered will largely depend on the plan you have access to.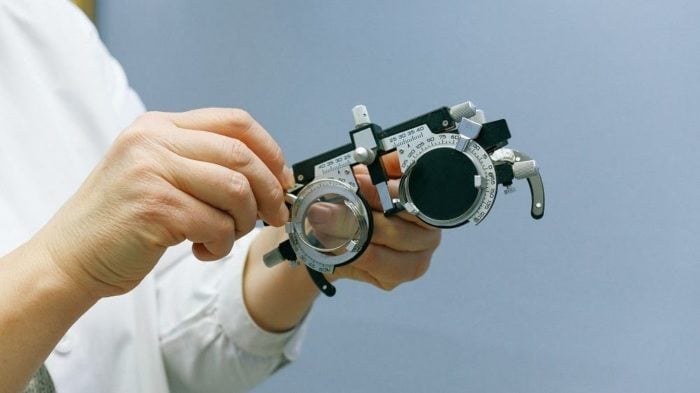 Exclusions
Make sure to take a good look at any exclusions that you'll find in your insurance policy. Different companies and policies will have different exclusions and these can vary greatly.
In general, you'll find certain exclusions tend to be common across companies and insurance plans. For example, services that cover pre-existing conditions will be excluded from coverage. On top of that, coverage for smoking cesstion aids, suicide or attempted suicide, war and terrorism, driving under the influence of alcohols, drugs, and toxic substances, and sports injuries are usually not covered.
There are a whole host of other conditions not covered as well, but they will be specific to your plan so make sure to read the fine print.
Pre-existing Conditions
In Canada, Medicare doesn't discriminate based on pre-existing conditions. Everyone who is eligible for their province's health insurance and who has pre-existing conditions is covered regardless.
This however does not apply to private insurance in Canada. If you have a pre-existing condition, you must let the insurer know when you're filling out the questionnaire. Not doing so is considered fraud.
Don't despair however, you can still get private insurance even if you have a pre-existing condition. Either you may pay higher insurance premiums, or receive a plan that covers illnesses and injuries that aren't related to your pre-existing condition.
Also be aware of what does and doesn't constitute a pre-existing condition. It's generally defined as a health or medical condition for which you've experienced one of the following prior to your effective date:
You experienced symptoms
You received medical attention
You were hospitalised
You were prescribed and/or took medicine
You had a medical or surgical procedure.
Conditions like AIDS, cerebral palsy, Alzheimer's disease or dementia, kidney disease, liver disease, and many more fall under the pre-existing condition label. If you have some recurring or chronic health issues, check out Sunlife's page on pre-existing conditions for a good partial list of conditions.
There are a number of available options; simply get in touch with a private insurance company of your choosing and discuss the plan for you with one of their agents.
Private Insurance Companies
Once you're sure you need or want private insurance, it's time to pick the ideal plan for you.
You have two options for private insurance, local plans and international plans.
International plans are more suitable for expats in general.
First, you can keep it with you after you move to a new country. This is useful because of pre-exising condition exclusion.
If you happen to have any serious or chronic disease during the insurance coverage, the insurance will still cover you.
However, when you buy a new plan, chances are that they will consider it as a pre-existing condition and won't cover for it.
The second reason is that international plans come with international coverage. You have an option to fly back to your home country and get treated there.
Local insurance, on the other hand, is more suitable for those who are planning to live permanently in Canada.
There's a number of ways to look for insurance in Canada. If you would like to get international insurance, you can compare international health insurance plans and get quotes from different international plans at once.
Let's take a look at the major insurance companies.
International Insurance


Cigna Global is one of the biggest insurance companies in the world. They have 24/7 live support and are partnered with millions of hospitals worldwide. Plans offered by Cigna Global are comprehensive and come with lots of options. You can choose one based on your preference.

GeoBlue is a very good option for US Citizens who are living in Canada. They have plans that are especially designed for US citizens who are living abroad. They also have the largest network of medical facilities in the US.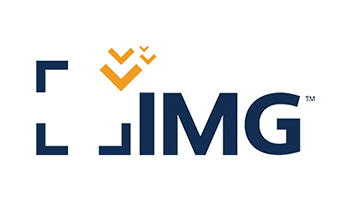 IMG offers budget plans for those who need health insurance mainly for medical emergencies. Their plans tend to have a lower premium than other international insurance providers, but also come with lower coverage limits as well.

Aetna provides various options for expats who are living abroad, including Canada.
Local Insurance

Manulife is Canada's largest and North America's second largest insurance company and provides a number of different packages for health, life, and travel insurance. They have options for prescription drugs, dental care, vision care, and more, which you can mix and match through their website.

Sunlife is another major Canadian insurance provider that provides health, life, and travel insurance packages. Their website keeps things simple and easy to understand and you can get in touch with an advisor through their website if you need additional help.
GreatWest Life Assurance offers a range of different health and life insurance options that you can add on to. Access their website to find a plan that would suit you.
Blue Cross offers travel and health insurance across Canada. Simply access their website, choose your province, and select from the options they've provided.
You can also find insurance options through GMS Health Insurance, ScotiaLife Financial, State Farm, and TD Insurance.
There are more options available if you're looking to shop around for better quotes or more suitable plans, so definitely check out these rate comparison sites:
Physical Therapy
There are a number of types of physical therapy that are available for residents of Canada. Services such as physiotherapy, massage therapy, chiropractic therapy, and osteopathic manipulative therapy fall under this category.
These services aren't covered by the provincial insurance plans so you'll need to get either private insurance or pay out of pocket to use them. You can also use the group benefits provided by your employer to access these therapy services if they're covered.
Physical therapy is insured in general up to $250 a year by the major insurance companies.
Sports Medicine
Sports medicine clinics offer a long list of different therapy options for athletes and nonathletes. Some have services like yogatherapy, acupuncture, nutrition, and more available to their patients.
The different provinces have a patchwork of coverage, partial coverage, conditional coverage, and noncoverage options for these services.
For example, Ontario will cover physiotherapy if you meet a number of conditions, otherwise you'll have to use private insurance, group benefits, or pay yourself.
If you have a sports-related injury and are looking to get an evaluation, a sports medicine doctor is the place to go.
Depending on your province, the service may be covered by your provincial plan, OHIP for example, and/or you may need a referral from your GP. From there, you and your sports medicine doctor can decide on the best option for you in terms of therapy, if any is required or not.
How to Buy Health Insurance
If you've settled on a private insurance provider for yourself and/or family, then it's a fairly straightforward process from there.
You could simply access an insurer's website and register with them for quotes and plans tailored to you. Since so much is done online these days, insurance companies have made it easy to get a lot of information and start registering without even having to speak with a customer representative.
However, if you need to speak to a representative to discuss your options, you can easily get in touch with one.
You should also be upfront about your medical history and possible pre-existing conditions when filling out the insurer's questionnaire. Not doing so is fraud and you can end up in a lot of legal trouble and even be uninsurable.
Plan Comparison
Health insurance can be complicated. To compare insurance plans, it is recommended to talk to a reliable broker.
If you're opting for international insurance, you can talk to International Citizens Insurance, a US-based insurance brokerage firm that specialize in insurance plans for expats.
Although you can compare plans yourself using a comparison website such as nowcompare.com, it's generally not recommended unless you are highly knowledgeable about health insurance.
These health insurance comparison websites usually only focus on the number of coverage limits and premiums without showing you in detail what you will be entitled to.
Travel Insurance
If you're visiting Canada, chances are you're going to be needing travel insurance if you're not adequately covered in some way or other. Out-of-pocket coverage can be very expensive in Canada, especially for medical emergencies, so let's pick the right travel insurance for your needs.
Travel Insurance maximums are around $1 million to $5 million based on the insurance plan and company. They come with a number of conditions and requirements so make sure to read the fine print on whatever plan you end up purchasing.
Check out our article on how to pick the best travel insurance for Canada to find the insurance that would be perfect for your needs.
Dental Insurance
Dental care in Canada is not included in the Canada Health Act and as such most Canadians get their oral care done through private means. Some employers offer it to their employees through group benefits, or you can search for a private plan that suits you.
Usually when you're applying for private health insurance in Canada, the plans either already include dental insurance or give you the choice to choose your level of coverage. You could even choose to completely exclude dental insurance or choose only dental coverage based on your needs.
Depending on what level of dental coverage you opt for, a dental plan by itself can cost from around $50 to around $150 per month approximately. These plans cover exams, fillings, x-rays, oral surgery, and a host of other medical services related to oral care.
Many insurance plans have different maximums for each type of dental service. Accidental dental services are insured to around $2000 dollars. There are also separate maximums for dental services like preventive, restorative, and orthodontics that range from $400 to $1500.
Whether it's full coverage or a pick-and-choose option, there's a large number of insurance providers in Canada that provide dental care if you're looking to get some yourself. Simply consult with one of the private insurance companies or rate comparison sites we've provided to see their specific rates.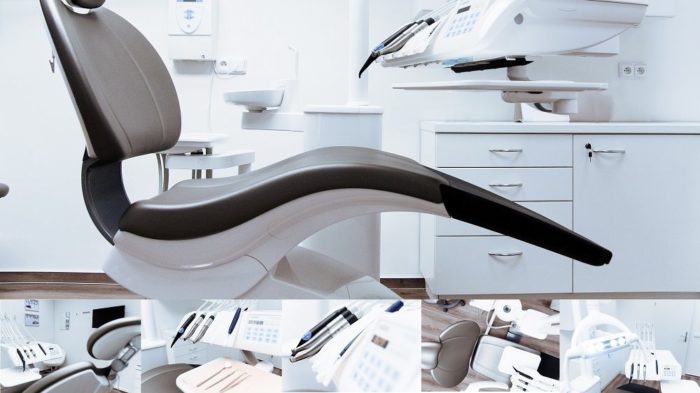 Vision Care Insurance
Vision care is just like dental insurance in that it is not covered by Medicare, except in some limited forms and situations by provincial governments.
To really get access to vision care services like eye exams, elective vision corrective surgery, and more, you need to be insured privately or through group benefits.
Again, only situations considered medically necessary like injury or trauma to the eye or related area, eye disease, risk to the eyes because of diabetes, among a number of other cases would have a chance of being covered, and this would also depend on the province's coverage. You'll need to speak to your doctor to find out if an eye procedure you're getting is covered.
In cases not considered medically necessary, coverage will fall under private insurance plans. Usually vision care is bundled with a private insurance plan with levels of vision care varying according to how much coverage you'd like and are willing to pay for.
Though you can find a few places offering vision care by itself like Ontario Blue Cross for $21.28 monthly, the normal route is insurance companies like Sunlife or Manulife, for example, offering it as part of their regular coverage plans. They'll offer tiered plans that adjust the level of vision coverage which correspondingly adjusts the cost of the plan.
Maximums for vision care are around $150 to $250 every 2 years and more depending on plan and company. There's also maximums for eye exams of around $50 every 2 years. There's also coverage for eyeglasses and deductibles for breakage and repair.
Certain procedures and services won't be covered even by private health insurance, not to mention public health insurance. For example, cosmetic vision related procedures or obtaining industrial safety goggles wouldn't be covered by private insurance.
If you're not insured and you need access to a service or product that falls under vision care, you're going to end up paying out-of-pocket.
Head back to our private insurance companies' section and take a look at the companies and sites we've listed as many of them offer vision care insurance.
What is the Best Insurance Plan?
The best insurance plan depends on your status in Canada.
Now if you're not a permanent resident of Canada, you may not be eligible for Medicare and will have to get covered in some other way. And even as a permanent resident, you have to go through a waiting period before you get coverage.
We'll take a look at the different visitors and newcomers to Canada and evaluate the options available to you.
Permanent Resident
If you are a Permanent resident, then you qualify for Medicare as long as you meet your province's residency requirements. Once you get your health card, you have access to the same health coverage as Canadian citizens. Services and items not covered by Medicare can always be supplemented through private insurance or group benefits.
During that waiting period where you are not yet eligible for your province's plan, it is highly recommended you get privately insured to be safe.
Visitor
If you're coming as a visitor or tourist to Canada, you will not be covered by Canada's free public Medicare. You can still access the many health care services provided by the country but you'll need to pay out-of-pocket, or preferably have some form of travel insurance to cover any emergencies that might arise.
You can check out World Nomads as they offer affordable travel insurance plans for Canada through their Standard and Explorer Plans. Standard is what you're more likely to get if you're planning to stick to the cities, but if you're planning on venturing out to the wild side of Canada – skiing, hiking, snowboarding and more out in the countryside – then you'll want their Explorer Plan.
On our page Travel Insurance in Canada, check out our sections "Travel Insurance Companies Based on Activities" and "Provincial Travel Insurance Companies" for information on specific plans and companies that we recommend you get as a tourist to Canada.
In summation, make sure you have some form of coverage, especially one suited to the activities you intend to pursue while you are in Canada. Paying off large medical bills isn't what you want to take away from a vacation to idyllic Canada.
Temporary Worker
If you are in Canada on a temporary work permit, then you can be covered by Medicare. You're eligible for your province's health insurance plan once you meet certain residency requirements.
Before that, you'll need to get some private insurance, until you're covered by the public system.
If you're in a low wage position or under the Agricultural Stream, then it is your employer who must provide you with health insurance.
Check back on our sections on Eligibility and Private Insurance Companies for more details.
Many businesses in Canada also offer benefits packages for their employees as a way of attracting and keeping talent. This often comes in the form of health, life, dental, and other forms of extended private insurance.
Companies provide it for a number of reasons and you should take a close look at the options your employer or prospective employers are offering.
The plans vary widely in scope, type, setup, and more, so take advantage of these perks if your employer has made them available.
To note as well, make sure you are informed about how much these premiums cost as employers may also require employees to pay a portion of the costs.
International Student
Obtaining health insurance is mandatory for international students who are enrolled in Canadian colleges and universities. Things however vary from province to province. Some provinces offer coverage through their public plans to students while others do not. If you are not covered by the province you are studying in, then the institution you are studying at will be expected to have some form of coverage plan in place for you.
If you're staying in Alberta, British Columbia, Manitoba, New Brunswick, Newfoundland and Labrador, Northwest Territories, Nova Scotia, or Saskatchewan, then you're eligible for the provincial plan as long as you meet certain residency and study permit requirements.
Ontario, Prince Edward Island, and Yukon do not offer coverage through their provincial plans. Quebec also does not offer coverage except for certain exemptions.
Check out CanadaVisa's page on student health insurance for some more detailed info.
New Immigrant
If you are a new immigrant in Canada, you are not yet eligible for Medicare.
A good option is to get visitor insurance, which is similar to travel insurance in that you only get emergency health coverage.
Emergency health coverage means the insurance company won't pay for chronic diseases such as cancer.
Many local insurance companies offer visitor plans for new immigrants. Another option is to get travel insurance.
Expats
If you are an expat in Canada, getting international insurance is generally a good option because it can cover healthcare expenses in your home country and when you move to a new country.
If you are on a budget, Medicare is also a good option. However, it's only available to residents.
Non-Resident
If you are a non-resident in Canada, you generally have two options: international insurance or visitor plans from local insurance companies.
Getting international insurance is ideal if you plan to eventually move out of Canada or frequently travel abroad, which means your healthcare expenses will be covered regardless of your location.
A visitor plan, on the other hand, is cheaper but has limited coverage in Canada. It also provides emergency health coverage only.
Working Holiday
If you are on a working holiday visa, you need to have insurance throughout your stay in Canada as required by the government. The insurance should have health and repatriation coverage.
Travel insurance is an ideal option for a working holiday visa holder. It fulfils the government's requirements and comes with optional coverage on extreme sports such as hiking and skiing, which you may wish to do while in the country.
You can check out World Nomads to get information regarding all the coverage you might need as a working holiday visa holder.
Please note that the maximum period of coverage you can get per policy for most travel insurance plans is one year. If you are holding a two-year visa, you need to buy two policies to cover the duration of your stay in Canada.
How Much Does Health Insurance Cost per Month in Canada?
If you have public insurance, the cost of health insurance will be paid indirectly through your tax. On average, 10% of your income will go to public insurance.
The cost of private insurance varies based on your chosen plan. Local private insurance can cost around $100-$200 a month, while international insurance costs around $200-$300 a month.
Are Health Insurance Premiums Tax Deductible in Canada?
Yes, private insurance premium is tax deductible in Canada as long as it falls under the medical expenses category as defined by Canada Revenue Agency.
In addition to your personal insurance, premiums for your family are also eligible for tax deductions.
However, it's recommended to verify with the Revenue Agency or insurance broker whether your insurance premium is tax deductible.
Can I Opt Out of My Employer's Health Insurance?
If your employer provides you with health insurance, it is possible to opt out of the group plan that gives you additional health coverage.
You can talk directly to your employer about what you need to do to opt out of the plan. You can do it over the phone.
However, do not be confused between public insurance and the supplementary insurance provided by your employer.
If you work in Canada, you might be required to contribute indirectly to public insurance in the form of tax.
Is Health Insurance Worth Buying?
Because of the high cost of healthcare in Canada, it's worth getting health insurance in Canada.
As mentioned in a previous section, staying at a hospital for one night can be more expensive than the cost of insurance payments for a year.
Does US Health Insurance Work in Canada?
Unfortunately, most US health insurance plans — including Medicaid and Medicare — offer domestic coverage only.
That means, if you need to get healthcare coverage, you would have to fly back to the United States.
However, some insurance plans may come with international coverage, which may include Canada. In any case, you should check with your insurance provider to be sure.
Exceptions apply in international insurance, also called expat insurance. If it offers coverage in the US, there's a high probability that it will provide coverage in Canada as well.
Now, on to you
Getting health insurance and coverage can be a daunting task, especially when you have to navigate the complex federal, provincial, and private web of plans, eligibility requirements, and more.
Make sure to get coverage through the public system if you can as it is very helpful to have in Canada. Otherwise, be sure to read the sections on private insurance and medical insurance plans for newcomers and visitors to make the best decision for your health.