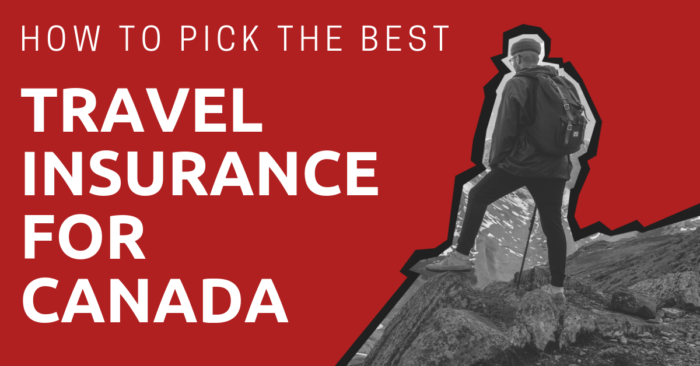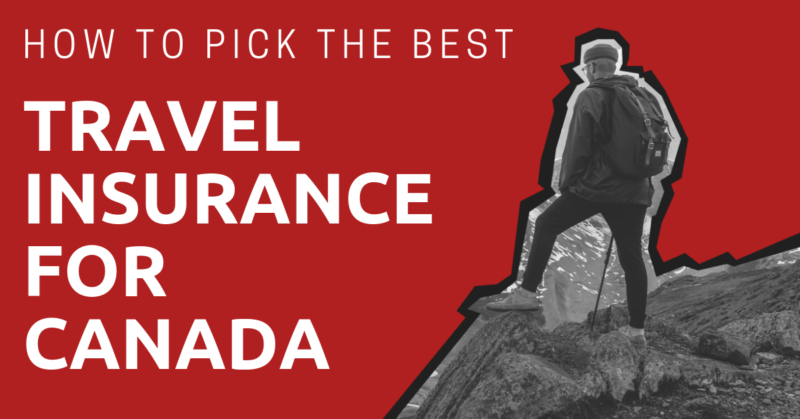 Do you need travel insurance if you're traveling to Canada?
While the healthcare system is good and the country is quite safe, a good travel insurance policy covers you for more than medical emergencies or theft during your travels.
Travel insurance is a safeguard and just as important, if not more so, as booking hotel and flight deals.
While you may never need to use your travel insurance while in Canada, accidents happen, trips are cut short, or the seemingly friendly fellow traveler or local can rob you.
Let's talk about some of the pros and cons of travel insurance, companies to consider, and what to look for before you make your purchase.
If you're ready to buy travel insurance for your trip to Canada, check out World Nomads Standard and Explorer plans.
Their Standard plan gets you the perfect coverage for trips around major Canadian cities. Their Explorer plan covers you for the more extreme activities you might find yourself doing out in the countryside.
This article will take approximately 23 minutes to read. Don't have the time right now? No worries. You can email the ad-free version of the article to yourself and read it later!
Existing Travel Insurance Coverage
Before delving into the various travel insurance providers and plans for Canada, it's important to understand your current insurance coverage.
Health Insurance
To find out if you have exiting coverage, ask yourself these three questions:
Does your health insurance plan cover you while you're traveling?
Will it remain in effect if you're a student or on a working holiday in another country?
Does your home country have a health insurance agreement with Canada or a province in Canada? (If you're from France and planning to live in Quebec, then the answer is yes.)
Many health insurance plans have a clause regarding the amount of time you spend in your home country to be eligible to retain your coverage.
This includes the health insurance plan from Germany.
This section of your policy should also tell you how long you are covered by your current plan once you arrive in Canada.
If you can't find the information, call your provider. Ask them about the length of coverage as well as the services that are available to you under your current policy while you're in Canada.
If you already relocate to Canada, check out health insurance plan. They may cover every medical coverage you need.
Credit Cards
Most credit card companies offer a card with travel insurance benefits, some of which include car rental coverage as well.
While it may be tempting to think that the coverage your credit company offers is sufficient, take time to research the coverage offered as well as the claims process.
A recent article posted by Elliot Advocacy talks about the difficulty one man experienced when his rental car plunged into the sea while on holiday, and is a good example of what can happen when you don't make sure you have adequate coverage.
Read the terms and conditions carefully. Ask yourself:
How long will your credit card provide coverage?
What type of documentation will they require when you file a claim?
Do you need to call them first to start the coverage?
Are there countries which are exempt in terms of coverage?
For example, the HSBC World Elite MasterCard offers 31-day emergency travel insurance, but it may not be valid in countries with political unrest and is exempt for travel in Cuba.
Why You Need Travel Insurance for Canada
A first-world country known for good healthcare and friendly locals, Canada is not without its dangers.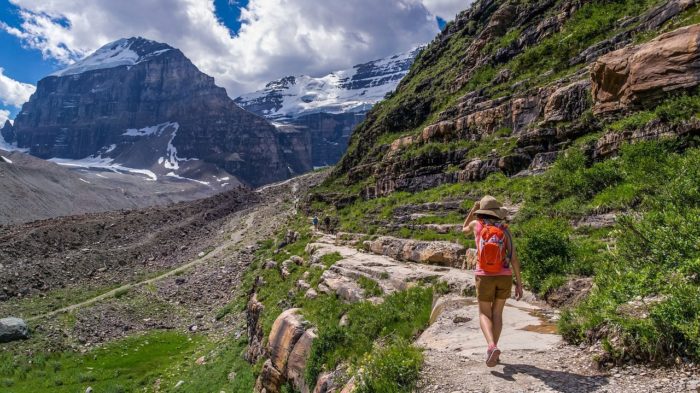 From extreme activities to mundane accidents, here are some reasons why you want to buy travel insurance for your time in Canada.
Outdoor Activities
Fat biking, hiking, mountain biking, skiing, snowboarding, and canoeing or kayaking are all popular outdoor activities.
You risk injuries associated with falls or crashes.
Extreme Sports
Mountain climbing, axe-throwing, heli-skiing, swimming with beluga and humpback whales, whitewater rafting, skydiving, ice climbing, and ice canoeing are some of the extreme sports you may participate in.
You're at a higher risk of serious injuries due to falls and collisions.
Wildlife Encounters
Depending on where you hike, camp, or bike in Canada, you may encounter wildlife.
You may come across brown, grizzly, or polar bears, which can be fatal. Cougars and mountain lions can also be a problem if they feel threatened.
Moose, elk, and deer are generally calm, but if they feel threatened they kick, which can break bones.
Traffic Accidents
Roads are relatively safe in Canada, but there are always overly aggressive and distracted drivers. On some highways, long-haul truck drivers are some of the worst, especially in winter.
From minor fender benders to sliding on icy roads and hydroplaning on wet roads, minor or serious injuries are possible.
Winter Accidents
Canada can experience as much as six months of winter conditions. Icy roads when driving can be a problem, and winter sports like ice climbing and ice canoeing are a high risk for injury.
You also risk falling when walking on a sidewalk or street, especially in cities like Montreal and Quebec City where there are a lot of steep hills.
Skin Infections
Flora and insects can be problem, depending on where you travel. Black fly and horsefly bites can be horribly itchy, mosquitoes are always a problem in summer, poison ivy is prevalent in most wooded areas, and tick bites can lead to Lyme disease.
In winter, frostbite and hypothermia can occur if you're not dressed properly.
Theft
While the risk of being robbed on the street is relatively low in Canada, there is always risk of theft when staying in hostels or at bus or train stations.
Travel Insurance Companies Based on Activities
Starting your research with popular travel insurance companies gives you a good sense of the costs and types of coverage available.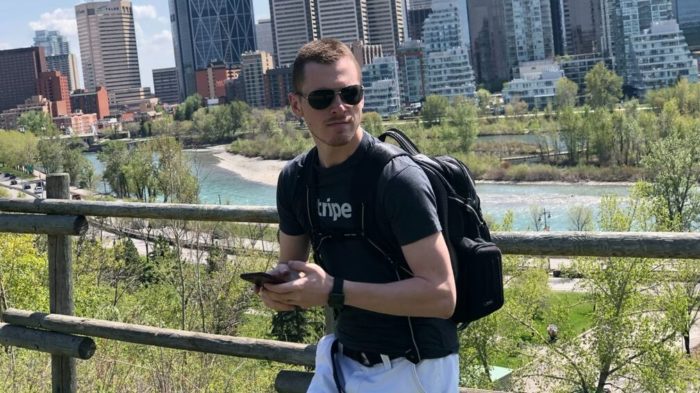 Using this information as a base, you can then research smaller travel insurance companies to find the best travel insurance for Canada.
Prior to your research, the first step is to figure out the type of activities you'll be doing during your time in Canada, as this helps you determine the type of travel insurance coverage you may need.
Ask yourself:
Will you be skiing or snowboarding in the mountains?
Are you planning to take a lot of road trips or try your hand at becoming a bull rider?
Maybe you'll be staying somewhere remote or with large hills and icy winter conditions.
Let's say you're a 24 year-old from the USA planning to spend six months in Canada. Here are some travel insurance options based on a few of the scenarios mentioned above.
Hiking and Camping, Skiing, or Snowboarding
Western Canada is one of the best places for backcountry hiking and camping, skiing, snowboarding, and several other extreme sports.
If you're athletic and planning to spend most of your time in British Columbia and western Alberta, then the likelihood of doing the above is quite high.
As such, buying travel insurance from a company such as World Nomads is your best option.

World Nomads covers roughly 200 activities for US residents. Activities such as backcountry camping and hiking are covered under their Standard plan.
A Standard plan for six months costs about $485 USD and covers:
emergency accident and sickness for $100,000
emergency dental for $750
emergency medical evacuation and repatriation for $300,000
non-medical emergency evacuation for $25,000
trip cancellation costs for $2,500
trip interruption costs for $2,500
trip delay for $500
theft or damaged bags for $1,000
Heli-Skiing, Heli-Boarding, and Ice Climbing
A tad more extreme, these activities require World Nomad's Explorer plan. Heli-skiing or heli-boarding is typically done in the Canadian Rocky Mountains.
Ice climbing can be done in the Rockies, as well as in the province of Quebec.
An Explorer plan for six month will cost about $695 USD and covers:
emergency accident and sickness for $100,000
emergency dental for $750
emergency medical evacuation and repatriation for $500,000
non-medical emergency evacuation for $25,000
trip cancellation costs for $10,000
trip interruption costs for $10,000
trip delay for $1,500
theft or damaged bags for $3,000
coverage for standard and explorer activities
Working Holiday in Remote Areas
Visiting Canada on a working holiday visa is a popular option. Many choose to work in hotels during the holiday seasons in destinations such as Banff, Waterton Lakes National Park, Whistler, and Lake Louise.
Others choose remote work in Northern Alberta or into the Yukon or Northwest Territories. Most of these jobs are in the oil industry, and camps can be quite remote.
In this case, IMG is the travel insurance company for you.
The Patriot Platinum International plan costs about $423 USD for six months and includes:
plan maximum of 8,000,000 with $0 deductible
hospital indemnity of $250 / day for up to 10 days
intensive care for up to the maximum limit
emergency medical evacuation for up to the maximum limit
remote transportation for $5,000
identity theft for up to $500
lost luggage for up to $500
trip interruptions for up to $10,000
personal liability for $25,000
Vacationing to Toronto, Montreal, Quebec City, and More
A city vacation is a wonderful way to experience the multitude of cultures in Canada. If you're walking around all day, eating yummy food, and taking part in some nightlife, there's relatively low risk involved.
As such, a more basic travel insurance policy is fine.
Medical insurance with Manulife is a good option. A Canadian insurance company, Manulife offers a Travel Insurance for Visitors plan which includes the following:
emergency medical for up to $150,000
travel accident insurance (loss of sight, limb of life) for up to $50,000
add-on trip interruption coverage for up to $1,500
The above coverage includes physician and ambulance services, prescription drugs, and hospitalization.
Backpacking Across Canada on a Budget
Canada is a vast and beautiful country. Whether you choose to backpack your way across the country, or decide to backpack in a specific region (West, Prairies, East) it is possible to experience Canada on a budget.
In this instance, Travelex travel insurance is a good budget insurance. They offer the following:
trip cancellation for 100% of insured trip cost
trip interruption for 150% of insured trip cost
trip delay for $750 ($250/day)
missed connections for $750
baggage and personal items for $1,000
baggage delay for $200
emergency medical and dental for $50,000 ($500 dental limit)
emergency medical evacuation and repatriation for $500,000
accidental death and dismemberment for $25,000
Provincial Travel Insurance Companies
Many insurance companies in Canada offer a "Visitors to Canada" plan that covers emergency medical expenses. Here are some options.
Manulife Insurance: Plan includes physician and ambulance services, hospitalization and prescription drugs. You'll be covered for up to $150,000 in emergency medical care, side trips home (under 30 days in duration), and travel accident insurance up to $50,000.
The Cover Me Visitors to Canada plan offers coverage for physician services, ambulance services, hospitalization, prescription drugs, diagnostics, chiropractors and physiotherapy, travel accidents, and trips outside Canada.
Coverage of $15,000 for six months costs about $397.80. If you top out the coverage to $150,000, the cost is about $831.60 for six months.
Trip interruption coverage of up to $1,5000 is available as an add-on.
Ontario Blue Cross: Plan provides emergency medical coverage for $50,000, $100,000 or $150,000 and includes hospitalization, emergency return home, emergency dental, and trip break.
RBC Insurance: There are three plans available, with emergency medical and dental coverage ranging from $50,000 to $250,000 and valid for up to 365 days. Some plans have a $50 deductible.
Sun Life Financial: Plan is underwritten by RSA, and includes $15,000 to $300,00 in emergency medical coverage for a duration of up to 365 days. Also includes coverage for temporary visits to your country of origin, hospitalization, and repatriation.
The Visitors to Canada plan offers coverage of $15,000 to $300,000. The plan covers emergency medical expenses and covers some pre-existing conditions.
A six-month plan with coverage of $15,000 costs about $460. If you max it out, the cost ends up being around $1,168.20.
When Should You Buy Travel Insurance?
While you can buy travel insurance at anytime, buying within 14 days of your first trip deposit is advisable as this can sometimes include bonus features, such as coverage for some pre-existing medical conditions.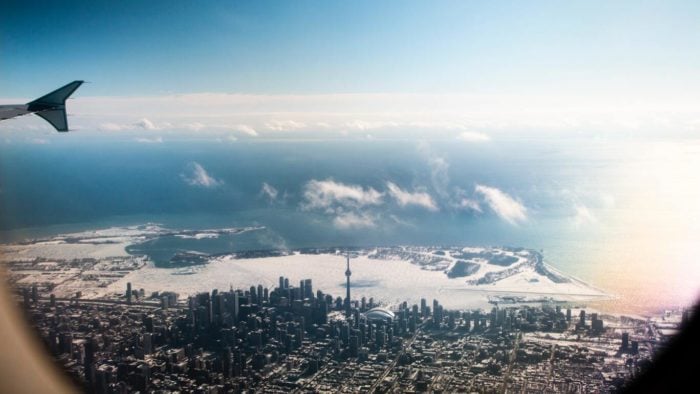 But it's best to start your research a few months in advance.
Before starting your research, sit down and figure out the type of activities you may want to participate in while you're in Canada.
If you're planning to visit western Canada, perhaps you'll want to go mountain climbing, heli-skiing, snowboarding, backcountry hiking, or surfing. Perhaps you'll be going east and swimming with humpback whales or ice climbing.
Canada is a vast country with stunning landscapes and a cornucopia of activities. Get a sense of what you would like to experience, and keep those activities in mind as you do your insurance research.
Travel Insurance Plans Explained
Always read the fine print before purchasing travel insurance. It's tedious, but it's the best way to make a well-informed decision.
Once you've selected the right plan, read the fine print again and get to know the ins and outs of your plan. If necessary, highlight important sections for quick reference in an emergency.
Many complaints regarding travel insurance plans could be resolved if the person in question read the fine print before buying their plan, and following the rules within the policy.
Insurance companies are a contract. Know your rights and protection.
Before buying travel insurance, it's important to know the following:
restrictions
coverage
exclusions
conditions
paperwork
Restrictions
Most travel insurance policies have age restrictions and are valid for people 70 years of age and younger. Some policies, like that offered by Blue Cross, have a maximum age of 79 years.
Similar to Thailand travel insurance, many travel insurance company websites are quite helpful, it's best to contact them to clarify their age restrictions, as well as your eligibility based on your country of residence.
It's also helpful to ask if there any further restrictions that you need to be aware of before making your decision.
Coverage
Medical insurance is the most important aspect of a travel insurance policy. Healthcare in Canada can be expensive, especially prescription drugs, if you don't have insurance.
Emergency medical coverage varies quite a bit from plan to plan. If you can't find all of the answers, contact the insurance company directly and ask.
If you're traveling with valuables or sporting equipment, make sure those items are covered. Coverage may be offered as an add-on.
Let's look at a breakdown of standard coverage.
Emergency Medical Coverage
As mentioned above, medical costs can add up quickly depending on the level of care you need.
Emergency medical coverage usually includes hospitalization and prescription drugs. Coverage of $150,000 is a good baseline for low risk travel in Canada.
If you'll be doing extreme sports, coverage of at least $1,000,000 is ideal. Think about the cost of an airlift or emergency evacuation to your country of origin. Those costs add up quickly.
If you don't have insurance, it's also a challenge to send this huge amount of money to Canada quickly when you need it.
Think of where you'll be traveling in Canada, how remote you'll be, and which activities you'll be doing.
Sicknesses
This is generally covered under emergency medical and covers costs for doctor visits, tests, and prescription drugs.
Delays
Trip delays can add up quickly and airlines aren't always keen to give vouchers for hotels, food, and transportation.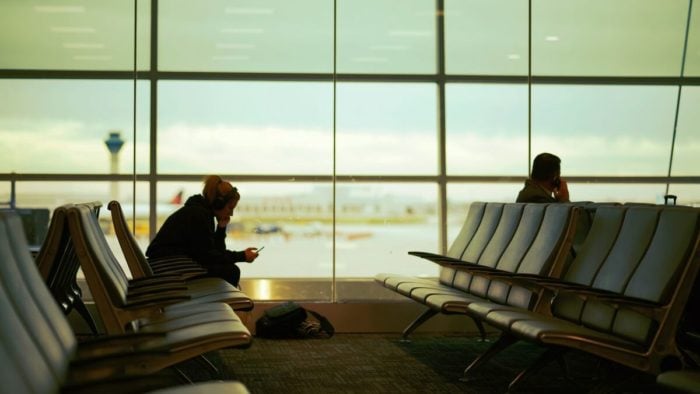 Travel insurance companies such as World Nomads offer coverage for $500 on a Standard plan and $1,500 on the Explorer plan.
Some plans only cover the end route to or from Canada, so if you have multiple flights and the first one is delayed, your policy may not cover the expenses.
Emergency Dental Care
Dental costs in Canada are quite expensive, and while this coverage helps, if you need an emergency root canal while on vacation you'll find yourself paying out of pocket as well.
Coverage ranges from $300 to $750 which may be enough to fill or pull a tooth.
If you need a 10-day course of antibiotics, you're looking at about $25 for a prescription.
Trip Interruptions
Flight cancellations, natural disasters, and sudden sicknesses can be a huge pain and quite expensive when you're about to embark on a trip.
Some policies also cover interruptions and cancellations of pre-paid tours and activities you booked in Canada.
It's important to know the extent of your coverage and the documentation required to make a claim should you need to so do.
The pre-paid tour company G Adventures offers their own travel insurance that covers cancellations, emergency medical, and your sports equipment.
World Nomads covers you for $2,500 and includes sickness, accidental injury, death of a family member, and a natural disaster at home or in Canada while you're traveling.
If you're unsure, contact the insurance company and ask for specific information on what they cover and the process involved, should you need to make a claim.
Property Damage and Theft
If you're traveling with a laptop, expensive camera, or even a smartphone, make sure your policy includes protection against damage or theft.
Most policies require information on the value of the items you want to insure, so keep all receipts.
Some plans may require photos as well when it comes to making a claim. It's also a good practice to make a note of model numbers and IMEI numbers on smartphones and keep them in a safe place.
Most policies cover about $500, but you can be covered for as much as $2,000.
Ask which devices are covered on the plan before buying.
In some cases lost or stolen passports and credit cards may also be covered.
Exclusions
Here is a list of general travel insurance exclusions.
Car Rentals
Canada is a vast drop-dead gorgeous country and road trips are one of the best ways to experience the country. But not all travel insurance plans include car rental insurance.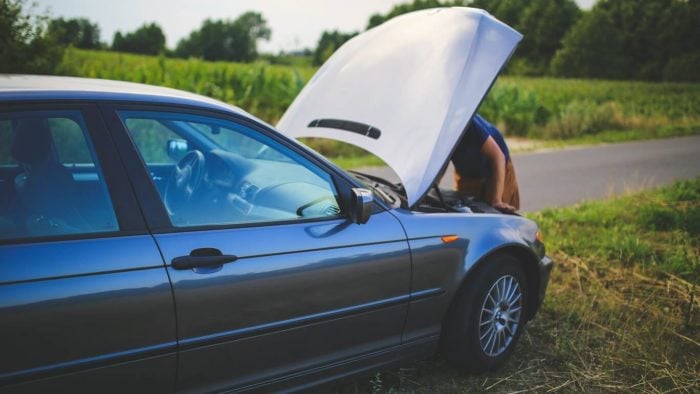 In some instances, you can add car rental insurance and car rental collision to your policy. Coverage ranges from $500 to $5,000 depending on your insurance company.
The Explorer plan with World Nomads, however, includes collision damage for up to $35,000, which is ideal if you end up totaling your rental car.
While you're credit card may have car rental insurance coverage, it can be difficult to make claims.
Contact the credit card company and the travel insurance company and compare the coverage offered and their claims policies. It may be less of a hassle to use the travel insurance company.
Drugs and Alcohol
Similar to travel insurance in Thailand, most policies won't cover you if you injure yourself while drunk or taking drugs.
Canada's laws on the consumption and sale of illegal drugs is quite strict, and you may find yourself in jail if you're caught doing either.
While it's now legal to purchase marijuana in Canada from licensed vendors, smoking weed should be treated with the same respect as drinking alcohol.
Injury due to being impaired by either drugs or alcohol can void your policy.
Sports
In most cases travel insurance policies won't cover injuries incurred by sports, especially extreme sports.
If you're planning to participate in sports like skiing, snowboarding, fat biking, heli-skiing, or surfing, then you want sports coverage.
World Nomads is one of the best travel insurance companies for sport and adventure coverage, with about 200 activities covered.
Sports coverage includes the following.
skiing and snowboarding
heli-skiing or heli-boarding
backcountry hiking and camping
fat biking
ice climbing
bull riding
surfing
deep sea fishing
cliff jumping
cycle touring
Some companies offer a sports equipment add-on which covers damage.
Conditions
This is one of the most important parts of your travel insurance policy. Before you buy your travel insurance policy, read the conditions and make sure you understand them. If you have questions, contact them to clarify.
Cancellations
Some policies reimburse you for 100% of a pre-paid trip if it's cancelled due to extreme weather or unforeseen events.
But if you simply don't feel like going you may not be covered unless your policy includes cancellations for any reason.
Pre-Existing Conditions
Most travel insurance policies include coverage for pre-existing conditions if the policy is purchased with 15 days of making your first trip deposit, or as an add-on.
Not all pre-existing conditions are covered, so it is imperative that you clarify which ones are covered and what the insurance company considers a pre-existing condition.
The definition of this can vary from company to company.
Medical Evacuations
Depending on your planned activities in Canada, medical evacuation coverage may be a very important part of your policy.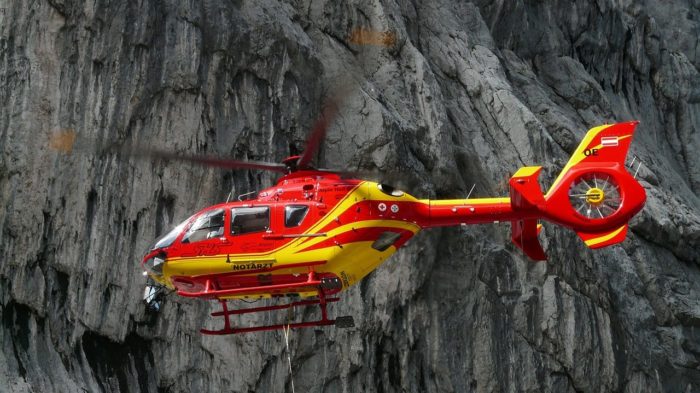 Read the fine print. Ask yourself:
Will you be covered if you're camping in the backcountry and fall and need to be airlifted?
What about natural disasters like raging forest fires and extreme floods?
World Nomads, for instance, offers a base $500,000 in coverage which can disappear quickly if you're being airlifted, treated at a local hospital, and then repatriated home.
Paperwork
Proper paperwork is a lifesaver when dealing with travel insurance companies. Once you purchase your policy, make digital copies. Keep one in a safe place on your tablet, phone ,or laptop, and give one to a trusted friend or family member.
It's also good to take a paper copy with you should you find yourself in a situation where you can't access your digital copy.
Make copies of all receipts and documents of things you plan to claim. Store a digital copy as a back-up.
It's also a good idea to document incidents, steps you have taken, responses by the various parties, and document dates and times.
If possible, take photos.
The person who handles your claim won't know a thing about your case. The more proof you have, the better your chances of getting your claim.
Making Travel Insurance Claims
Every insurance company has their own claims process which must be strictly adhered to in order to get coverage.
If reading and understanding the fine print is confusing, call the insurance company before buying a policy and ask them to explain their claims process.
Think of the worst case scenario and ensure they explain exactly what you need to do and in what order to be covered.
Making a claim incorrectly can cost hundreds, and sometimes thousands, of dollars.
Now, on to You
That completes our guide to travel insurance for Canada. If you're ready to buy travel insurance for your trip, check out World Nomads Standard and Explorer plans.

Their Standard plan gets you the perfect coverage for trips around major Canadian cities. Their Explorer plan covers you for the more extreme activities you might find yourself doing out in the countryside.