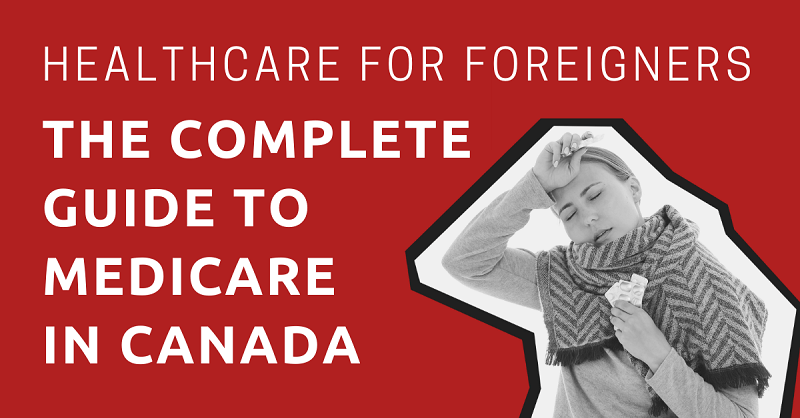 In the 1950s and 1960s, Canadian healthcare was expanded and regulated by the passage of Acts of Parliament that ensured universal coverage for citizens all across the provinces and territories of Canada.
Canada does not in fact have a single healthcare system, but instead has 13 provincial and territorial health insurance plans that are administered on that level with legally binding guidelines set by the federal government.
Funding for Medicare is provided for by the federal government, which transfers its general revenues to the provinces and territories.
Let's take a look at Canada's public insurance, Medicare, in detail in this section so you know if you're covered and what you're covered for, plus a host of other essential information.
This article will take approximately 16 minutes to read. Don't have the time right now? No worries. You can email the ad-free version of the article to yourself and read it later!
Can Foreigners Get Healthcare in Canada?
As a newcomer to Canada, you're probably wondering if you're eligible for Canadian healthcare. Anyone who is a resident of a province in Canada is considered an insured person. The Canadian Health Act defines a resident as: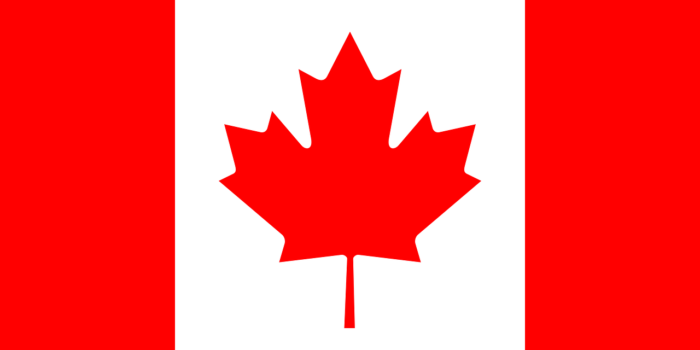 "a person lawfully entitled to be or to remain in Canada who makes his home and is ordinarily present in the province, but does not include a tourist, a transient or a visitor to the province."
As long as you meet the basic requirement of your place of residence being a province or territory, then you are eligible for that province or territory's health insurance plan. However, it is important to note that the provinces also have their own rules such as minimum residence requirements and physical presence requirements.
Minimum residence requirements are limited by the Canadian Health Act to three months and most provinces require residents to be physically present in the province 183 days of the year, and provide evidence of their intent to return.
How Does It Work?
Across Canada, once you are eligible for Medicare, you'll have to register with your provincial or territory's insurance plan that provides coverage for medically necessary services and a host of other procedures.
Although there are a lot of commonalities across provincial and territorial lines, each plan differs in how services are offered. Some provinces even provide a level of coverage for elective medical procedure.
Typically, what's covered is services like visits to the family doctor, walk-in clinics, emergency care, urgent care, visits to specialists, hospital stays, prescription drugs while in hospital, diagnostic tests, bloodwork, radiation therapy, cancer support services, and some more.
On top of these generally provided services, each province and territory has a list of covered medical services. Take a look at the following list for a more in-depth look at your province or territory's insurance coverage:
Services Not Covered by Medicare
Now that we've looked at what is covered by Medicare, let's now focus on services not covered by Medicare. As noted above, if your procedure or doctor's visit is medically necessary then it's likely covered, however there are a number of services provided by hospitals and physicians that do not meet that standard.
Provincial and territorial health insurance plans will not insure those services, and so you may either be charged for these services yourself or you may purchase private extended health insurance that provides coverage.
In general, the services you may be charged for include preferred hospital accommodation (unless prescribed), private duty nursing services, provision of telephones and televisions, prescription renewals by telephone, provision of medical certificates required for work, school, insurance, and fitness clubs, testimony in court, and cosmetic services.
You're also not covered for dental care, vision care, limb prostheses, wheelchairs, prescription medication, podiatry, and chiropractics. Ambulance service is also not generally fully covered and based on your province, you'll be paying very different rates.
For a more in-depth look at each province and territory, make sure to consult the list we've compiled that provides links to pages on what is and isn't covered:
Provincial Health Plans
With each province providing its own plan, you'll need to ensure you're eligible and registered according to their criteria. Let's break things down province by province in this section.
Ontario OHIP
OHIP (Ontario Health Insurance Plan) is Ontario's health insurance plan and what you'll be covered under if you're a resident of Ontario.
It covers appointments with a family doctor, visits to walk-in clinics and some other health care providers, visits to an emergency room, and medical tests and surgeries. Basically essential health services. For more info, check out the Ontario website on coverage.
To be eligible for OHIP, here are the following requirements you must meet plus one additional requirement:
Be physically in Ontario for 153 days in any 12-month period
Be physically in Ontario for at least 153 days of the first 183 days immediately after you began living in the province
Make Ontario your primary home
Here's a link to the Ontario OHIP page where you will find a list of the extra requirements of which you'll need to meet just the one to be eligible for OHIP. 
The page also contains other supplemental information that you should definitely take a look at.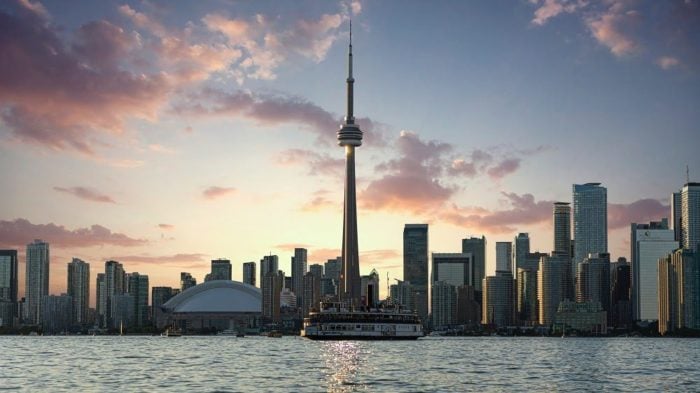 Alberta AHCIP
AHCIP (Alberta Health Care Insurance Plan) is Alberta's health care plan for its residents.
It covers many medically necessary physician services as well as partially covers some others. Here's a link to the Alberta provincial government's list of medically covered services so you can see in greater detail what is and isn't covered.
There are a number of requirements you need to meet to be eligible for AHCIP:
You must be legally entitled to be or to remain in Canada and make your permanent residence in Alberta.
You must be committed to being physically present in Albert for at least 183 days in a 12-month period.
Not claiming residency or obtaining benefits under a claim of residency in another province, territory, or country.
Any other person deemed by the regulations to be a resident or temporary resident, not including a tourist, transient, or visitor to Alberta.
Here's a link to the Alberta health insurance eligibility page if you need more information.
Quebec RAMQ
RAMQ (Régie de l'assurance maladie du Québec) is Quebec's health insurance plan for residents within its borders.
The plan covers medically necessary services as well as accessory costs just like in Ontario and Alberta. Here's the government website containing a list of covered and not covered services if you'd like to take a closer look.
Here's who is eligible for health insurance in Canada:
Persons born in Quebec
Persons from another Canadian province taking up residence in Quebec
Persons from another country taking up residence in Quebec
Persons from another country staying in Quebec temporarily
For more information, take a look at the Quebec government's eligibility page.
British Columbia MSP
MSP (Medical Services Plan) is British Columbia's single payer health insurance plan and though slightly different, it's made a move to being more in line with its fellow Canadian provinces.
It covers medically necessary services just like the other provinces and here's the BC government website on what is covered and not covered.
To be eligible, you need to fall under one of four categories and meet the requirements of those categories:
Residents
Dependents
First Nations' residents
Other individuals in BC
Here's a link to the BC Government's eligibility requirements.
Now here's what makes British Columbia different. Once you apply for MSP and are enrolled in the system, you're required to pay an MSP monthly premium.
BC is currently the only province that has this system in place but will soon eliminate the system on January 1, 2020.
Atlantic Provinces
The Atlantic provinces refers to Newfoundland and Labrador, Prince Edward Island, Nova Scotia, and New Brunswick.
The health insurance in each of these provinces follows the model of the other provinces already mentioned above and here's links to each of the provincial government's websites on health care:
Prairie Provinces
Saskatchewan and Manitoba – including Alberta – are known collectively as the Prairies of Canada.
Take a look at Saskatchewan and Manitoba's health care systems by following these links that provide information from each provincial government's website.
Territories
Canada has three territories, Yukon, Nunavut, and Northwest Territories.
They also provide health care for their residents much like their provincial counterparts. Here's a few links to get you started.
Obtaining Your Health Card
So if you're eligible for Canadian Medicare and meet the residency requirements set out by your home province, you can start receiving Medicare health services once you've obtained a health card.
Make sure you apply for a health card as soon as you're eligible as you don't want to be stuck paying hefty fees for using health care services without coverage.
To obtain your health card, you'll need to apply with your province at a relevant provincial services centre.
For example, in Ontario you need to bring the required documentation over to a Service Ontario centre and your new health card will be mailed to your address. The same applies to all the other provinces.
The different provinces require slightly different documents but in general they'll require two or three pieces of identification that confirm your status and that show you live in the province. You'll also need to bring in a filled out health insurance coverage form.
Here are links to each provincial and territorial government's page on application for health insurance coverage and health card:
Additional Service
Once you're obtained your health insurance card and fall under your province or territory's health insurance plan, there's a number of services below that you can and should take advantage of.
These services are covered by Medicare and you simply need to make sure you bring a valid health card with you.
If you're not eligible for Medicare, don't worry, as these services are also available for people with private insurance or out-of-pocket, the latter of which we don't recommend doing.
Emergency procedures can end up costing an arm and a leg if you're not insured so absolutely make sure you have some form of coverage.
Family Doctor
Family doctor or family GPs (General Practitioners) are doctors who provide general care services in Canada. They provide basic care, treat patients when they're sick, and encourage preventative care.
When settling into Canada, especially a new area, it's vitally important you look for a family doctor to tend to you and your family's health concerns. These doctors will be your primary caregivers and are responsible for check-ups, immunizations, and more.
Once you've found one you're happy with, they are likely to be your family GP for as long as you are satisfied with their care.
To get you started, here's a few options and steps you can take to find the right doctor for you.
Ask someone you know, a friend or family member, about a good family GP in the area accepting new patients.
Contact an Immigrant-serving organization.
Contact a community health centre in your area for available doctors.
If you're in Ontario for example, you can use Health Care Connect to find a local doctor accepting new patients. You must be registered with OHIP to use this service. For other provinces, check out these links:
Access your province's College of Physicians and Surgeons Directory to find doctors in your area. 
Specialists and Referrals
If you're suffering from health concerns like serious heart issues, cancer, etc, your family GP might not be best equipped to handle your situation.
For health issues like this that require more in-depth knowledge, family doctors will then refer you to a specialist to address your concerns. You need that referral to be able to see a specialist doctor.
This brings us to one of the unintentionally defining features of Canadian Medicare which we'll discuss in the next section.
Walk-in Clinic
Walk-in clinics dot the Canadian landscape and at some point you may find yourself in need of using their services.
If you don't have a family doctor, or do but they're unavailable, walk-in clinics serve as a good choice for medical care. You normally won't need an appointment to see the nurse or doctor at the clinic, simply walk in.
They're the place to go for assessment and treatment of illnesses and injuries like cuts, bruises, minor infections, etc. Generally non-urgent situations.
Make sure to bring your health card If you have one as the service is free.
Urgent Care Centre
Urgent Care Centres provide treatment for urgent, but non-life-threatening illnesses or injuries like infections, broken bones, cuts, earaches, etc. through emergency-trained doctors.
They provide diagnosis of injuries, and services and treatments like casts, stitches, X-ray, laboratory work, and eye care.
Bring your health card with you if you have one as this service is free.
Emergency Care
Now if your condition is severe or life-threatening, you should immediately visit the emergency room to have your condition examined by a nurse or doctor.
Otherwise, ERs see patients for a host of different conditions but the order you will be seen in will depend on the severity of your injury.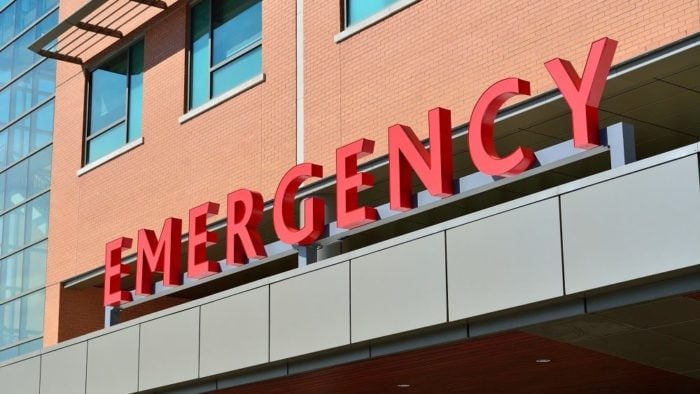 ERs are always staffed 24 hours a day, 365 days a year so you can access their services no matter the time of the day.
You'll have to wait your turn and based on what's happening in the ER, it may take a while. Here's a few resources that track ER wait times:
Again, bring your health card with you if you have one as the service will be free.
Ambulance
If you are in need of an ambulance, simply dial 9-1-1 to access their services.
Be aware though that getting an ambulance is generally not free. Although the provincial government pays for the service, a portion of the costs are borne by patients.
Ambulance fees vary based on province, with each province pricing patients differently on a number of factors such as whether they are residents of the province, their age, location, etc.
Here's a listing of each province's price structure: