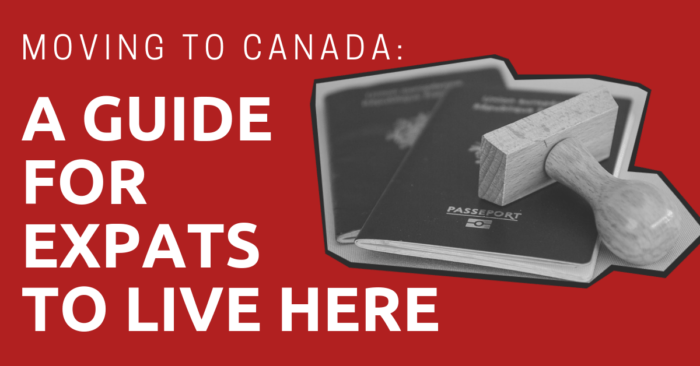 For people around the world looking to make a fresh start in a new country, Canada is one of the world's most sought after locations to immigrate to.
A fifth of the country's population is foreign born and there are people from all walks of life calling the Great White North home.
This article will lay out some crucial information required for the move and I'll start by providing a quick overview before we dive deeper.
This article will take approximately 40 minutes to read. Don't have the time right now? No worries. You can email the ad-free version of the article to yourself and read it later!
Overview
We'll be organizing the article into three main parts that group similar topics together to make it easier to navigate while providing a framework around which to better understand how to tackle the move to Canada.
The first part will be a checklist of affairs you'll need to take care of before you're even able to move to Canada. Immigrating or moving to Canada can be done in a variety of different ways and this section will lay out those options.
Based on your personal and professional situation, you may be eligible for a certain type of visa or permanent residence. It's vitally important to be aware of this and any documentation you need before beginning the process.
Next let's discuss the act of relocating to Canada. Since the first step has been taken care of and you're ready to come over, we'll discuss what you need to prepare for your arrival in Canada.
Finally, we will focus on everyday life in Canada in this section. From your very first days to the long term. Topics like work, school, housing, etc. will be touched on so you can get an idea of what life in Canada will look like. There will also be a subsection on Canadian culture, its commitment to multiculturalism, English and French as the dual national languages, and social life.
The article as a whole will contain useful links that will help ensure your immigration journey is a successful one. Having the proper documentation and being armed with the right information can be the difference between long delays and unnecessary extra expenses on one hand, and a smooth ride on the other.
Unless otherwise stated, all dollar amounts listed in this piece are in Canadian Dollars (CAD).
Checklist
We'll go over a general to-do list of what to do before coming to Canada in this section.
Cost of Living
Canadian cities rank among some of the best places in the world to live with affordable options across the board in both major cities and small towns. The cost of rent, transportation, and food varies based on location, so let's take a look at the national average followed by a closer look at the most popular destinations.
We'll also mention annual average household spending to give you an idea of what your total costs will be if you're coming as a family, and also list expenses that apply to both individuals and families.
On average in Canada, monthly rent is $1,265 for a 1-bedroom apartment in the city centre, $1,028 for a 1-bedroom outside the city centre. $2,038 for a 3-bedroom apartment in the city centre, and $1,657 for a 3-bedroom apartment outside the city centre. Food on average comes to $394 a month.
Your monthly/yearly transportation costs will come down to your preferred method of getting around. Owning and operating a car is in the vicinity of $8,500 – $13,000 yearly ($708 – $1083 monthly) with the total being made up of the cost of purchasing a vehicle, license and registration fees, and monthly insurance, plus extra expenses on top like gas, maintenance, and tires. Public transportation will cost less with a monthly bus pass on average being $91. It's hard to beat the convenience of a car in Canada though, and it remains the preferred method of commute and travel for the great majority of Canadians.
In Ontario, home to Canada's largest city Toronto, average annual household spending came to $90,312 with the cost of shelter being around $20,000, transportation around $13,000, and food around $8,700.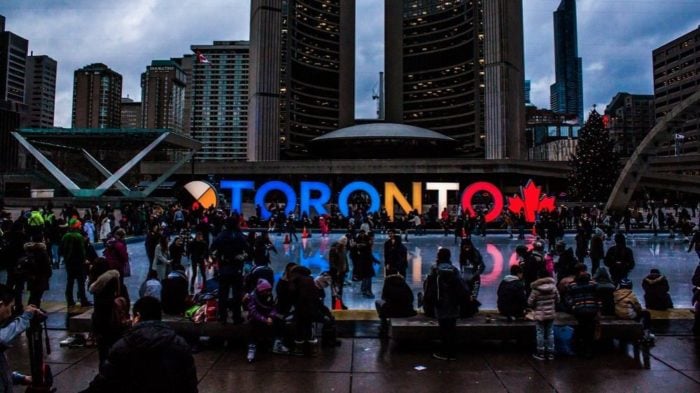 Quebec is more affordable with average annual household spending at $70,853 per year. Shelter comes to around $13,700, transportation close to $10,000, and food over $8,000.
British Columbia, where the city of Vancouver is located, is closer to Ontario with average annual household spending at $85,845. Shelter comes to $20,000, transportation $12,000, and food over $9,000.
The other provinces and territories vary around here. If you want to go into greater detail, here's Statistics Canada's page on Canadian annual household spending with data broken down by region and province.
Living as a single young person in Toronto while staying frugal can cost up to $51,270 before taxes ($4,272.5/mo), while Vancouver comes at a slightly lower $43,732 before taxes ($3,644/mo). Average household spending is a much higher figure and if you're making that much then you'll be pretty comfortable but these are the minimums required to live a basic life in the cities.
Here's a breakdown of what your expenses might be in Canada in general.
All costs are based on time of writing.
Visa
To be able to stay in Canada as a foreign national, there are different options available that can be divided into two overarching programs. There is either the temporary stay visa option, or permanent residence visa which can be a path to future Canadian citizenship.
In Canada, it's important to know that normal expats are permanent residents who have settled in Canada and will be eligible for citizenship once they complete their residency requirements, three years in Canada out of a five year period.
Temporary resident visa holders (temporary stay) are just visitors who can stay for a while but will have to leave at some point unless they obtain permanent resident status.
To start off, check your visa eligibility on the government website. There are multiple different options so look under the heading that suits you and check if you are eligible through their system. Once you've prepared an application, you can then apply at the Canadian Embassy in your home country or a country you are a legal resident of.
Temporary Visa
Temporary stay visas are a good choice if you plan to be here in Canada for a short while before committing to staying long term or permanently. You can choose between visit visas or Electronic Travel Authorization (ETA), temporary work permits, and study permits.
Visit visas and eTAs last around 6 months, are extendable up to a year, and you're not allowed to study or work. You apply for one or the other based on a number of factors. Use this government website to find out which one you need to take.
Study permits aren't visas but allow you to then apply for a temporary visa. They last until your study program ends plus an extra 90 days that allows you time to leave Canada or apply to extend your stay.
The other way to stay in Canada is the temporary work visa, a combination of temporary resident visa and work permit. It allows you to stay for 6 months and is extendable up to 4 years. Beyond that, you need to change to permanent residence.
You can be eligible in multiple ways, for example if you have a job offer from an employer who has applied for a Labour Market Impact Assessment (LMIA) from Employment and Social Development Canada (ESDC). If the ESDC accepts then you can enter the country on this visa.
The most common temporary visa entries are for study and work. First you need a work permit or a study permit, and then you're eligible for a temporary residence visa in conjunction with your permit.
Super visas are available to parents and grandparents so they may visit their children or grandchildren for 2 years and is multiple entry for a period of 10 years.
Here's the Government website on visit visas.
Permanent Residence
For permanent residence, the immigration process is much longer and more thorough, so preparation will be key. If you've made up your mind and are sure that you want to take the plunge, here's some of our tips.
Before setting about applying for your visa, it's important to first be aware of which one you qualify for. Your personal situation affects which route suits your needs and whether your application will be accepted or not.
Take the time to really look for what would work for you. It can be quite a long process taking anywhere from a few months to years, based on permanent residence type and country of origin, for an application to go through the system and get approval so if the embassy or consulate returns your application, you'll have to start over from the beginning again.
The goal of the Canadian government when it comes to immigration is to select new immigrants who will have a net positive effect on the economy. One of the aims of your application is to show the Immigration, Refugees and Citizenship Canada (IRCC) – the department responsible for immigration to Canada – that you'll be an asset to the country.
There are five major categories for permanent residence, Express Entry Category, Business Immigration, Family Class Immigration, Canadian Experience Class, and Provincial Nominee Programs. Each one also has multiple avenues based on a variety of different factors.
Express entry is a program that proactively selects and gives permanent residence to applicants who can fill jobs where there is a lack of available skilled Canadian workers.
Business Immigration is aimed at people who want to and have the ability to do business in Canada. It has three sub-categories for investors, entrepreneurs, and self employed persons.
Family class immigration aims to unify families and gives permanent residence to people related to a Canadian citizen, person registered in Canada as an Indian under the Canadian Indian Act, or a permanent resident of Canada. This applies to a spouse, common-law partner, conjugal partner, dependent child, adopted children, parents, and grandparents.
Canadian experience class is a program that is there to help temporary foreign workers and foreign students apply their work and education towards transitioning from temporary residence to permanent residence.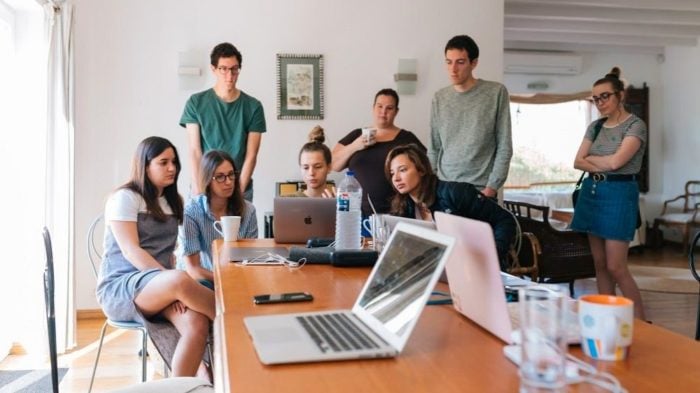 The Provincial Nominee Program is there to provide a speedy immigration process for people nominated by provincial governments. Successful applicants to a provincial nominee program take their nomination and then apply to IIRC for permanent residence.
Take a look on Visa Guide for a more in depth list of different options and one that might suit you best.
Points System and Express Entry
Canada evaluates prospective permanent residents based on a points system known as the Comprehensive Ranking System (CRS) that is part of the Express Entry system. It's a highly competitive system where candidates are ranked against one another and the most suitable for immigration into Canada are selected.
It's aimed at people looking for work in Canada and gives them the option of applying through this system into three programs, Federal Skilled Worker (FSW) program, Federal Skilled Trades (FST) program, and Canadian Experience Class (CEC) program.
Each program will score skilled workers on a number of different factors and those assigned points will go towards deciding whether you can apply for permanent residence.
The program you should apply for will be based on what your career is, your level of experience, and a number of other criteria. The government website has a number of handy tools available to help you determine which one to choose and we've provided some links above to help get you started.
Immigration Lawyer
With so many options, routes, and requirements, it can be easy to get overwhelmed by the entire process. That's where immigration lawyers come in. With a wealth of experience and knowledge about the ins and outs of immigration law, their expertise navigating the complex systems can be the difference between acceptance and rejection by Canada.
Hiring an immigration lawyer isn't actually necessary and can run you a few hundred to a few thousand dollars based on the firm or the service you intend to use, but they can help streamline the entire process and ensure all your documentation is in order. If it's something you can afford, the peace of mind is worth it.
Make sure you do your research on the immigration lawyer you decide to go with. Whoever you choose should be authorized to handle immigration cases and be experienced.
For more info, here's the government website on immigration lawyers and here's another one that serves as a checklist.
Here's a government resource for finding out if your immigration lawyer is authorized to represent immigrants.
Where to Live
With that done, we'll take a look now at some cities and provinces that are popular destinations for many new arrivals to Canada.
Canada is the second largest country in the world by total area and has 10 provinces and 3 territories. The ten provinces are Ontario, Quebec, British Columbia, Alberta, Saskatchewan, Manitoba, Nova Scotia, New Brunswick, Newfoundland and Labrador, and Prince Edward Island. The three territories are Northwest Territories, Nunavut, and Yukon.
Of these locations, immigrants are most likely to settle in Ontario, Quebec, Alberta, and British Columbia. These four popular destinations have well established immigrant communities and are home to Canada's biggest cities.
If you're not tied down anywhere because of work, it would be a good idea to travel around to see which city or province suits you.
Toronto
Toronto is Canada's most populous city and is a centre for business, social activities, arts, sports, and more. It's a popular destination for tourists, immigrants, and anyone from out of town looking to enjoy the weekend.
There's tons of job opportunities, as it's quite the booming city, but it's definitely a busy place with loads of traffic. That said, it's got great food with most of the world's great cuisines well represented, loads of different leisure activities, and much much more to keep you occupied.
It is an expensive city with rent and monthly expenses adding up to around $3,500 but if you find a job that pays well enough to live here comfortably, a yearly salary of $50,000 minimum, it's definitely worth exploring as a city to settle down in.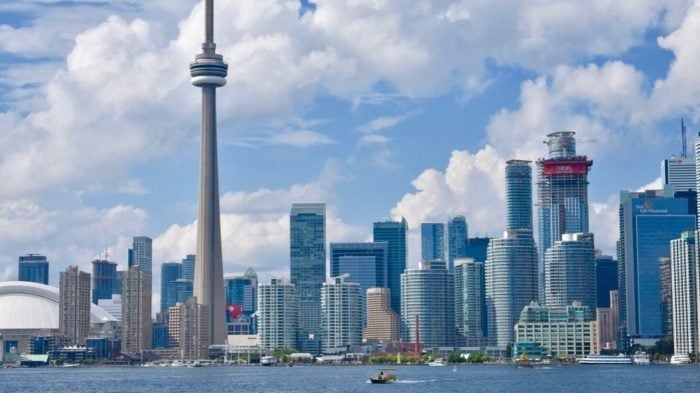 Ontario
As Canada's most populous province, Ontario is home not just to Toronto, but also to Ottawa – the capital of Canada – as well as Hamilton, Kitchener, Mississauga, and London amongst a number of other large urban centres.
There are plenty of job opportunities in most of these cities as Ontario is Canada's money maker province. The southern part of Ontario, with its comparatively milder winters, is more heavily populated than the north, and is the more likely destination for most immigrants.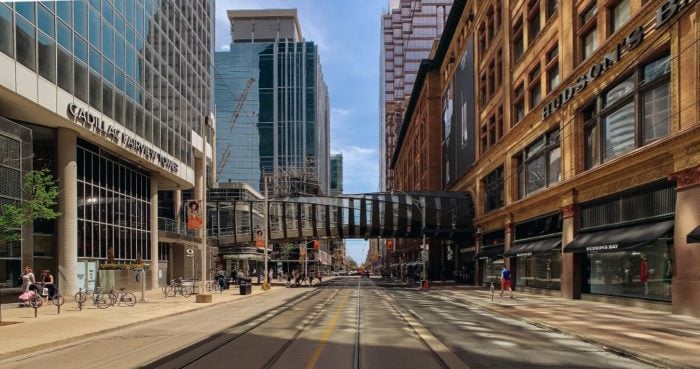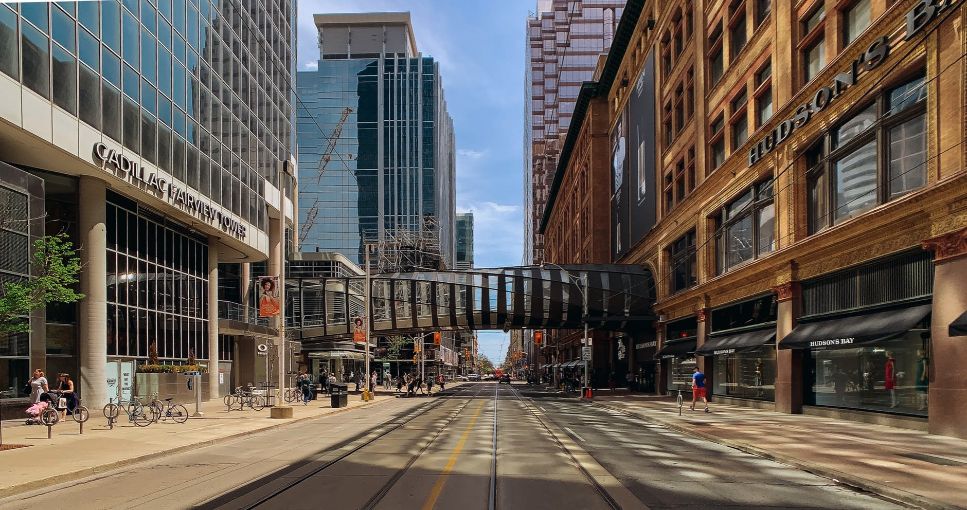 Nova Scotia
Nova Scotia is one of Canada's Maritime provinces looking out on the Atlantic Ocean. The two major centres in the province are the Provincial capital city of Halifax and Cape Breton which is an island of its own. The province has beautiful coastlines and islands everywhere with winters and summers that aren't as extreme as mainland Canada.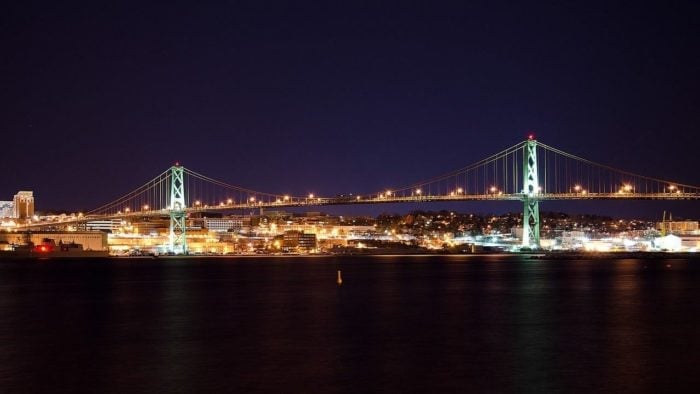 Vancouver
Vancouver, in British Columbia, is one of Canada's most well known cities. It's also one of Canada's two most expensive cities and a major urban and economic centre. It's a beautiful place with moderate temperatures year round. An interesting tidbit about the city is its popularity as a filming location for big Hollywood film studios.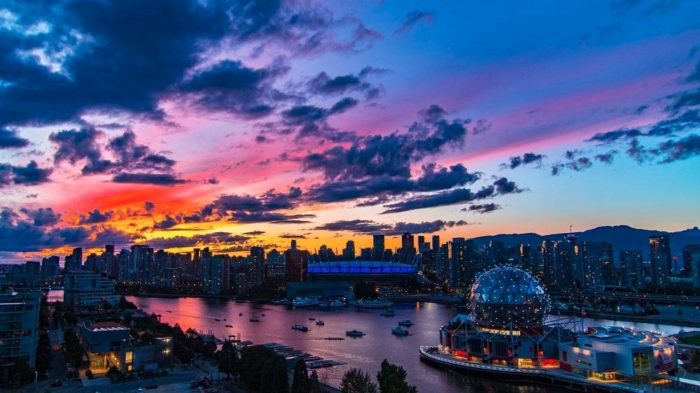 Other
Canada has a host of other welcoming and potential new homes for immigrants.
Quebec is Canada's only predominantly French speaking province. Its major cities are Montreal and Quebec City, where the winters can be extreme but they're also great places to settle down. Rent and prices are a lot more affordable and the cities are full of fun activities with Montreal hosting many world famous festivals and events.
The province of Alberta is home to Calgary and Edmonton and is another great option for new immigrants. The prairie province borders B.C. and has some of the most extreme winters among the southern provinces.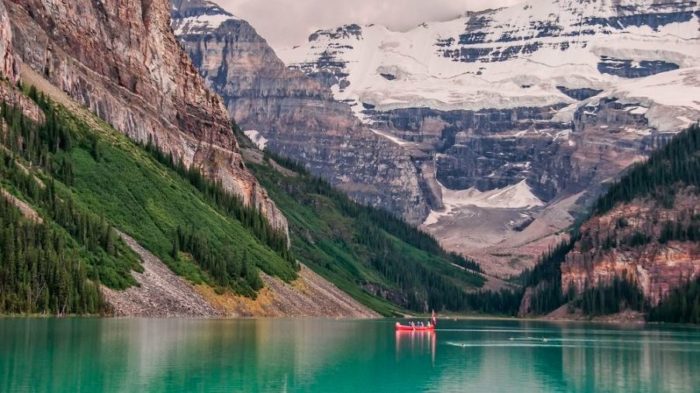 The other two prairie provinces, Saskatchewan and Manitoba, round out the other major locations to move to in Canada.
There's also Newfoundland and Labrador, New Brunswick, Prince Edward Island, Nunavut, Yukon, and the Northwest Territories as potential options.
Relocating to Canada
The hard work of getting your visa/permanent residence is done and now you're ready to arrive in Canada. Let's look at what steps you can take to make the arrival process as smooth as possible.
Booking Flights
Booking flights is easy in this day and age with Expedia offering dozens of flight options that you can compare to find the best one for you. The major Canadian cities all have international airports, and domestic flights keep the expansive country connected.
You can fly Air Canada, which is the country's national flag carrier, or choose other international carriers that offer service in Canada at competitive prices.
There's also Air Transat, Porter, and WestJet – Canadian carriers that offer low cost flights within Canada and internationally.
Travel between far flung provinces in Canada can take days with a car and there are places that aren't accessible by driving, especially during the harsh winters. That's why flying is the only realistic option in many circumstances.
Importing Pets
You can bring your pets with you to Canada but keep in mind that Canada's winters often run the gamut from very cold to extreme. The Canadian government also has a list of regulations and procedures in place to protect the local ecosystem.
Check out the guidelines posted by the Canadian Food Inspection Agency and the Government of Canada Customs page for a full rundown on what steps you need to take before you're allowed to bring your pet across the border.
Bringing Necessities
As a developed country, everyday items are readily available in Canada through regular shopping methods. Canada is also home to people from diverse cultural backgrounds who've set up businesses specialising in providing ethnic products not found in ordinary markets. There are stores, restaurants, and markets dedicated to selling imported items from all over; a measurable benefit of being a country with a deep multicultural heritage.
When arriving in Canada, especially in the winter months, make sure you have winter clothes packed in your flight luggage. Canada's weather can be extremely cold, especially for newcomers, and it's better not to risk being exposed to it as soon as you step out of the airport.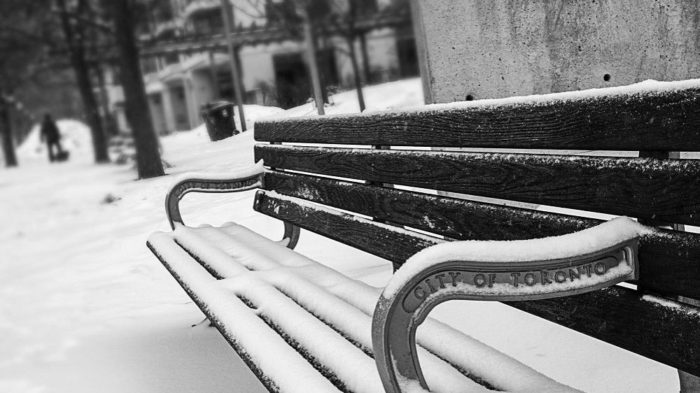 Make sure you also have some Canadian money on you. Almost all stores and shops accept debit and credit cards but it's just better to be on the safe side. Take a look at our article on sending money into Canadian for the best rates.
Important Documents
Upon arrival at a Canadian port of entry, most likely an airport, you'll be expected to present certain documentation at immigration. What documents you need will depend on what entry authorization you're entering under.
Landing in canada for the first time as a permanent resident means you have to present a set of documents to the border services officer, otherwise you may be turned back to your country at your own expense.
You'll need your passport, a confirmation of permanent residence (COPR) and/or permanent resident visa, and proof of funds on most entry types.
For temporary visa holders, make sure you have your valid visitor visa and travel document i.e. passport. For eTA holders, you don't need to print out any special documents and just need your passport.
For arrival on certain different entry types, you'll need a few more documents. For example, if you're entering on a study permit here are the documents you'll need:
Your passport
A letter of introduction sent to you by the visa office
A copy of a valid letter of acceptance from your school
Proof of funds during your stay in Canada
Letters of reference or other documents the visa office told you to bring
A valid eTA or visitor visa.
If you come in via International Experience Canada (IEC) then you need:
Your passport
Port of Entry (POE) Letter
Proof of funds,
Proof of health insurance
A ticket of your departure from Canada or enough funds to purchase a ticket
Copies of the documents you provided in your work permit application.
We'll list some government resources on what you need for your arrival to Canada based on your visa type as there are quite a few variations. If you can't find the link to your specific visa type entry requirements here, simply search for them on the government website that we have linked.
Cost of Moving
Canada takes up the Northernmost parts of North America and, besides it's border with the USA, is relatively far from most other countries around the world. Flights from Western Europe take 7 to 9 hours on average, and the farther out you go the longer it takes.
With that in mind, the cost of moving will depend entirely on factors like distance and country of origin, volume and type of goods, and services you plan to use such as packing and storage.
Moving from the US to Canada is the most straightforward cross border move in comparison to countries across the Atlantic or Pacific Oceans. There are a number of moving companies that specialize in international moves as they're familiar with the process.
Mayflower, Atlas Van Lines, United, and Allied Van Lines are the most reputable brands out there for moving between the US and Canada. You can access their websites to get a free quote from them or fill out this handy form on our website that lets you compare quotes across countries and companies.
Settling in
Now it's time to make the most of your move and build a life here in Canada.
Looking for a Home
First things first, you need a home. There are properties renting or up for sale everywhere in the country.
If you're planning on buying property, be aware that Canada has been on a housing boom since 2003 with concern that the country is in the midst of a bubble. With that in mind, Canada has been generally good at managing bubbles and its economy in comparison to the boom and bust cycle of its neighbor down south, the US.
First up, there's Realtor.ca which lists properties available for sale. They have a handy map based system and you can look all over the parts of Canada where their services extend.
Then there's RE/MAX which is one of the largest real estate companies in Canada and America.
A lot of people here are involved in real estate as it's responsible for half of Canada's GDP growth. You'll have plenty of realtor options even outside the major companies.
Finding a place to rent is easy in Canada with plenty of websites that list rent options all across the country. Here are some of the most popular sites:
Remember to compare prices and check reviews before deciding on a place to stay.
Finally, take a look at this handy guide from the Canadian government on renting your first apartment in Canada.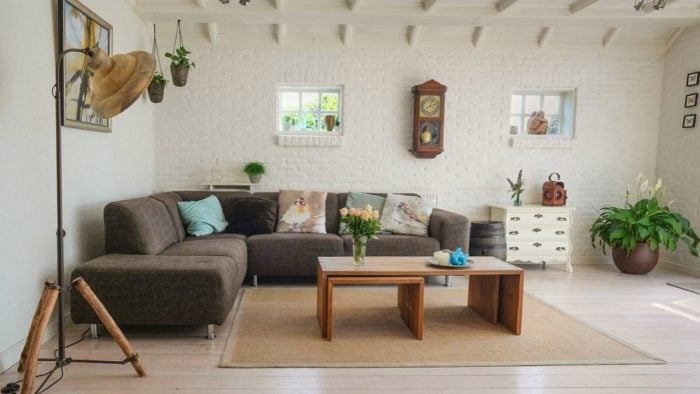 Finding Work
Based on how you immigrated to Canada, you may already have a job. Coming in as a skilled worker or through express entry means you already have something lined up.
Certain occupations are in high demand, with the Canada giving greater preference to applicants in those fields when they apply through the express entry system. For example, if you have applied for immigration through technology and engineering occupations, which falls under natural and applied sciences, you're highly likely to receive an immigration invitation from the Canadian government.
Other popular vocations include professional occupations in business and finance like auditors and accountants, specialized middle management occupations like financial managers and engineering managers, administrative and financial supervisors and administrative occupations such as finance office supervisors and human resources officers, and many others.
Check out Immigration.ca's comprehensive list of the most in demand jobs in Canada.
If you've entered through another visa system and don't already have a job set up, there are many avenues to finding work in Canada.
You could simply go online and search through job postings on various websites. Here's a quick list of some of the most popular ones:
You could also get in touch with professional headhunters and recruiters to help find you employment like Randstad.
Opening a Bank Account
Opening a bank account in Canada is a must. Canadian banks are among the safest in the world and opening an account is an easy process.
The five major banks are Royal Bank of Canada (RBC), Toronto-Dominion Bank (TD), Bank of Nova Scotia (Scotiabank), Bank of Montreal (BMO), and Canadian Imperial Bank of Commerce (CIBC).
There are also a number of second tier Canadian banks available that provide banking services as well.
Here's identification you'll need on you as a newcomer to Canada when opening an account:
A Canadian driver's license.
A Certificate of Canadian Citizenship.
A Certification of Naturalization, in the form of a paper document or card but not a commemorative issue.
A Permanent Resident card or Citizenship and Immigration Canada Form IMM 1000 or IMM 1442.
A foreign passport and an employee card with a photograph are also acceptable pieces of secondary identification.
Just step into the financial institution of your choice with the correct identification and discuss what services would work best for you.
Taxation
Taxation in Canada is handled by the Canadian Revenue Agency (CRA). If you work and live in Canada, you must pay your taxes.
Canada uses a self-assessment system where you complete a tax return to report your income, and then either pay whatever taxes you owe or receive a refund. You must make sure to complete it before the deadline on April 30 every year, unless you're self-employed then it's June 15, or else you'll end up paying interest.
Here are Canada's tax brackets for the year 2019 according to the CRA:
15 percent on the first $47,630 of taxable income,plus
20.5 percent on the next $47,629 of taxable income (on the portion of taxable income over $47,630 up to $95,259),plus
26 percent on the next $52,408 of taxable income (on the portion of taxable income over $95,259 up to $147,667),plus
29 percent on the next $62,704 of taxable income (on the portion of taxable income over $147,667 up to $210,371), plus
33 percent of taxable income over $210,371
Basically, your income is taxed at different rates based on how much you're making. Say you're making $!00,000 a year, you're taxed at 15% on the initial $47,630 which amounts to $7,144.50.
The next portion of your income from $47,630 to $95,259 is taxed at 20.5 percent resulting in $9,763.94. FInally, the bit from $95,259 to $100,000 is taxed at 26 percent giving the government $1,232.66. In total, you'd end up paying $18,141.10 in personal income taxes.
The CRA changes rates periodically so make sure to check their website on tax brackets.
Check here for the Canadian government website on income tax.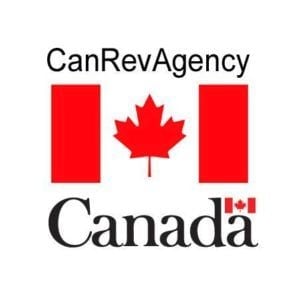 SimpleTax is the website I use to do my own taxes. Simply input your income, employment, and any other pertinent information and the website will generate a return for you. You may be eligible for certain tax breaks, refunds, etc. and the website will guide you through the whole process in an easy, step-by-step manner.
Canada also has a value added tax system in place so you'll be paying taxes on any goods and services you buy. This system is separated into a federal rate and a provincial rate that is determined by each province. The provinces also have their own rules and regulations on how these taxes are organized.
First there is the Goods and Services Tax (GST) set by the federal government which applies everywhere in the country and is set at 5 percent. Then there is the Provincial Sales Tax (PST) which is set by the provinces of British Columbia, Saskatchewan, Manitoba (they call it Retail Sales Tax or RST here), and Quebec; who call theirs Quebec Sales Tax (QST).
Finally we have the Harmonized Sales Tax that blends the provincial and federal rate into one rate and is used in Ontario, New Brunswick, Newfoundland and Labrador, Nova Scotia, and Prince Edward Island. Alberta, Yukon, Northwest Territories, and Nunavut do not impose their own taxes.
Here's a chart of the rates you'll see by province.
| | |
| --- | --- |
| Province or Territory | Total Tax Rate |
| Alberta | 5 percent |
| British Columbia | 12 percent |
| Manitoba | 13 percent |
| New Brunswick | 15 percent |
| Newfoundland and Labrador | 15 percent |
| Northwest Territories | 5 percent |
| Nova Scotia | 15 percent |
| Nunavut | 5 percent |
| Ontario | 13 percent |
| Prince Edward Island | 15 percent |
| Quebec | 14.975 percent |
| Saskatchewan | 11 percent |
| Yukon | 5 percent |
Taxation can be quite high in Canada relative to other countries but it's used to pay for many of the great public services and facilities available to the Canadian public. It's all a part of the social safety net that makes Canada an attractive place to immigrate to.
Schooling
Canada has a robust system of primary, secondary, and tertiary educational opportunities available to anyone living here. Let's discuss enrolling your children into primary or secondary schools, or enrolling yourself/your family into university and college.
If you are bringing children to Canada, they are required by law to attend school so you'll need to find one nearby. It's up to you whether it's free public school, paid private school, at-home education, or an English or French school.
Whatever choice you make, you're going to want to do your research. Most Canadian schools are well funded and as long as children take advantage of the opportunities available, they're guaranteed an excellent education.
If you're interested in continued schooling for yourself or your children, once they're old enough to think about college, Canada has many excellent universities and colleges all over the country. Whether it's taking courses, doing a co-op, getting a master's degree or PhD, etc. you'll find something that will suit you and your family's needs.
As a permanent resident of Canada, you may also be eligible for student aid provided by the Government of Canada and your province of residence. For example, Ontario residents can apply for Ontario Student Assistance Program (OSAP).
Here's a couple of government websites to start you off:
Healthcare in Canada
Canada uses a publicly funded universal healthcare system that is available to all citizens and permanent residents. Every province provides their own system and insurance plan that must meet federal standards, but they are otherwise free to organise delivery and management of those healthcare systems to their residents as they see fit.
Travel insurance is not enough. You'll need to apply for a health insurance card from your province to access basic healthcare services. Anything not covered by universal healthcare can be covered through private healthcare plans or paid for out of pocket.
Here's the government's website on universal healthcare with useful links to the provincial and territorial ministries of health. Consult the website for the relevant ministry of health and make sure to promptly apply for a health card.
Healthy lifestyle options
With its proximity to America, a lot of what's either popular or profitable in its neighbour ends up being sold in Canada.
This is especially true of foodstuffs and brands that contain trans fat and high fructose corn syrup, and tend to be highly processed. It's a large part of the reason why Canada has been seeing its obesity levels rise.
For all that, there has been a pushback with Canadian consumers who've been looking for healthier options when it comes to their food choices. You'll find markets, stores, and restaurants touting healthy labels that appeal to the health conscious Canadian public.
When you move to Canada, definitely take advantage of all these healthier options. It's slightly more expensive but maintaining a healthy lifestyle should outweigh that extra expense.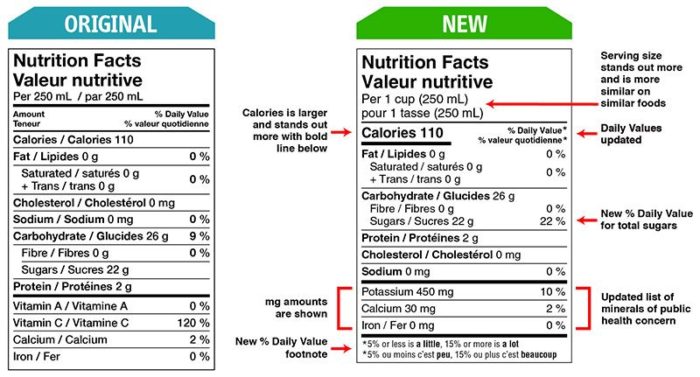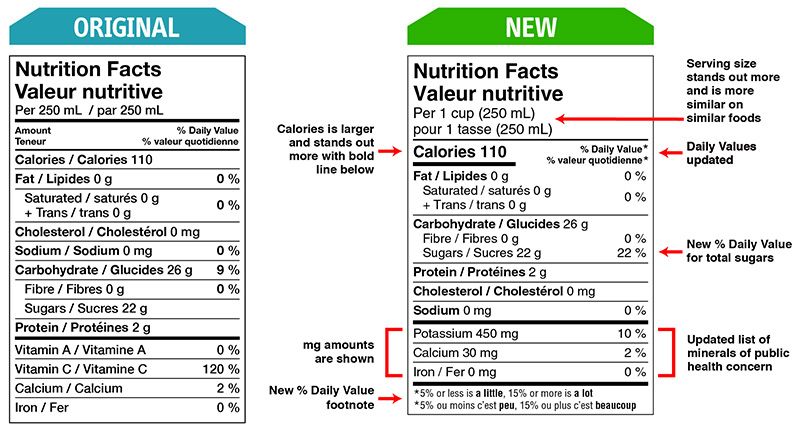 You'll also find a lot of opportunities to stay fit and active with free activities provided by the local community and government to memberships at clubs and gyms. The choices are endless in the larger cities and towns.
What can be rough is trying to stay active and healthy in the winter. The snow and cold weather decreases any motivation to step outside the house. We also feel hungrier in winter so it's a good idea to keep track of how much we're exercising and eating. Its a smart choice being proactive.
Government Service Centres
Every province and territory in Canada is responsible for running a service centre that provides its residents with essential services.
Here you can apply for a driver's license, vehicle registration, health insurance card, and many other services.
Simply type in 'service' followed by the name of the province or territory you're in on Google to find the official government websites.
Canadian Winter
One of the most difficult things for newcomers to Canada to get used to is the severity of Canadian winters. The changing of seasons brings with it a host of challenges and required adjustments to daily life.
Make sure you're properly dressed for the weather. Winters here are no joke. Temperatures can drop to anywhere from -10 to -40°C and you need to be layered up properly to stave off the cold.
You'll need a thick winter jacket made specifically to resist subzero temperatures. Something that also serves to protect from the wind chill, which is often much worse than the actual cold. Layer up underneath with lighter jackets or sweaters and then a shirt. How much you layer up will depend on the weather but err on the side of caution. You don't want to be stuck outside without proper protection.
Wear trousers and jeans that cover your entire lower half. You could layer up underneath that with tights for women or long johns for men. Invest in a good pair of snow boots as they'll protect your feet from the cold and can keep you from slipping on a patch of ice. Beanies, scarves, gloves, and anything else that protects exposed skin is a must.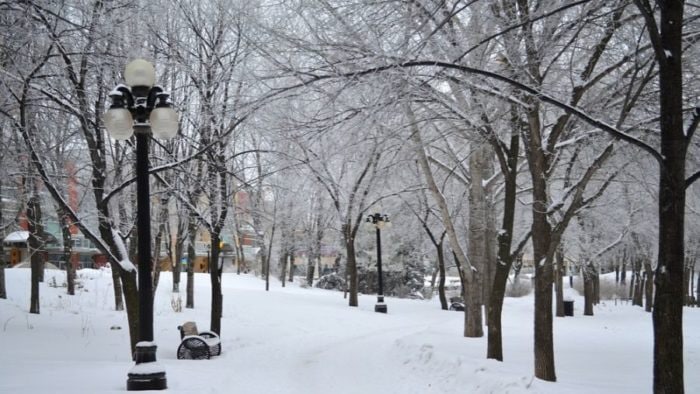 There's an entire industry dedicated to fashionable dress choices for men and women for the winter so take advantage of that if you're fashion conscious.
Depending on where you live, you may have to shovel snow off your driveway or sidewalk in front of your house.
If you have a car, you're going to have to make sure to remove any snow and ice that gets on the windshield and windows. You'll also need to switch out your tires based on the season. Winter tires for the winter, and all-season tires for the rest of the year.
Beyond the basics, be aware that the winter can be dangerous and potentially fatal. Here's a link to the government website on staying safe during winter.
Utilities
Once you've found a place, you're going to want to set up phone and internet. Bell, Rogers, and Telus are the big three of Canada with a number of smaller companies vying for attention
Bell offers everything from monthly internet and TV bundles to individual phone and internet plans. Their internet plans start at $49.95/mo, this is aimed at light users, to their more regular internet plans between $74.95/mo and $119.95/mo. They have TV and internet bundles between $104.90/mo and 194.90/mo and you can even add a home phone at extra cost.
They provide cell phone coverage plans in five tiers, Bring your own device plans, Smartphone plans, Premium plans, Premium Plus plans, and Premium Ultra plans. Each plan has variations based on how much data you plan to use and what phone you plan to get. Expect to pay anywhere between $75 and $175 monthly. Also note that you can choose from a range of phones they offer like iPhone, Samsung, Blackberry, etc.
Telus has internet plans that range from $65 to $150 based on a variety of different factors like upload speed, download speed, and monthly data limit. They also have cell phone plans that include unlimited nationwide calls, text, and photo and video messaging. The plans start from $70 and go on up to $125. Differences in the plans come down to convenience or purpose. They have plans that are aimed at keeping things simple side by side with plans for people who travel between the US and Canada. They even have plans tailor made for people who use a ton of data on the go.
The company also has plans where they include some of the best phones on the market like the latest iPhones, Samsung phones, Blackberry phones and more where all you have to do is pay a monthly rate.
Rogers offers three internet packages from $89.99/mo to $109.99/mo and another $49.99/mo basic package. There are also a number of cell phone plans that mix and match talk, text, and data ranging from $25 to $125 based on what you end up getting. The company also offers phones at monthly rates just like the other two companies.
You can check out their internet, phone, and cell phone plans in more detail through the links we've posted and pick whatever suits you best.
Living in Canada
Adjusting to life in Canada is a lot easier than many other countries for a variety of reasons.
English is a first language for the majority of Canadians and is one of the two languages of government and business in the country. If you're reading this article then you won't have any language troubles if you've moved to the predominantly English speaking parts of Canada.
If you've moved to Quebec, the French speaking part of Canada, then learning French isn't a must to get by but is highly recommended. Street signs, shop signs, menus, etc are mostly in French. On top of that, most dual English and French language speakers are concentrated in Montreal so you may encounter some trouble if you're outside the main city centres. However, you'll always find someone to communicate with.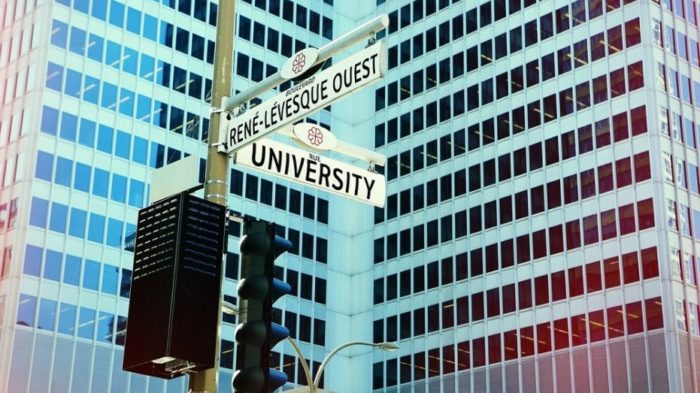 The government also tries to make the move easier for immigrants. It provides services in many different languages and tries to keep the process of bureaucracy generally quite streamlined.
Canada is a constitutional monarchy with a Westminster-style parliamentary democracy system. Members of Parliament are elected to the House of Commons and Senators are appointed by the Prime Minister to the Senate. The provinces also have their own democratic systems for electing premiers and members of provincial parliament.
Only citizens can vote so if you become a citizen, go ahead and cast your ballot in federal, provincial, and municipal elections.
Culturally, Canada shares a lot in common with other western nations. Especially it's neighbour down south, the US. On top of that, Canada is a proudly multicultural society with people from all over the world calling it home. People from everywhere can find a nostalgic slice of their old countries here.
Timeline
It takes time for applications to be processed and decisions to be returned. This processing time is also based on where you applied from, what type of application you're sending in, and a number of other factors. It can be a few months to years.
Once you've received your permanent residence visa or other entry visa, you have to use it before it expires. So you have to make sure you've planned ahead and have wrapped up affairs at home before making the move.
By now you should have already decided where you're going to be living in Canada. Home, workplace, children's school, etc. should already be planned out.
With 1–2 months left before you make the trip, here's some final tasks to take care of:
Buy your plane tickets in advance as soon as you get positive confirmation from the Canadian government about your application.
Ship belongings you need to Canada.
Submit resignation letter at work.
Sell any cars.
Once everything's done and you're on your way, enjoy the trip. You've made it. Take the time to acclimate yourself to your new home country once you arrive cause you've earned it.
Now, on to You
The aim of this guide has been to help you make informed decisions about immigrating to Canada. Hopefully, we've answered your most pressing questions and given you a blueprint around which to structure how you end up moving.
We understand how tricky and tiring the whole process can sometimes be so if you have any questions, please feel free to leave a comment below and we'll get back to you asap.
Finally,
Welcome to Canada!