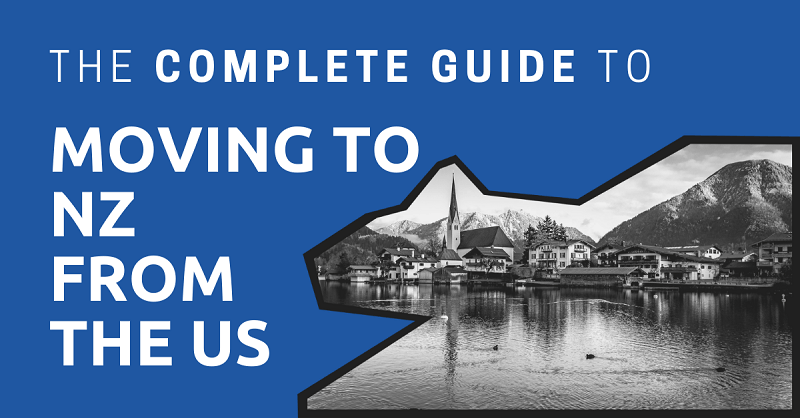 New Zealand is a country with some of the most unique sights in the world. Moreover, this amazing land is separated into two main islands, each boasting stunning scenery.
From the volcanic hot pools in Rotorua to the towering snow-tipped peaks of the Southern Alps, it's no wonder so many people see New Zealand as an attractive place to expatriate to.
I had the pleasure of expatriating here about a year and a half ago. If you're considering a move across the pacific, this guide will familiarize you with the process.
This article will take approximately 30 minutes to read. Don't have the time right now? No worries. You can email the ad-free version of the article to yourself and read it later!
Why Americans Move to New Zealand
There are countless reasons to move to New Zealand.
Many Americans will notice that there are more job opportunities with better pay and benefits here.
There is also high demand for workers in many different fields, which generally means that the pay is higher.
New Zealand's two largest cities are said to have some of the best quality of life in the world.
You'll be pleased to find public services like subsidized healthcare, interest-free student loans, and four weeks of mandatory annual leave here as well.
Is New Zealand Safe?
New Zealand is one of the safest countries in the world. Violent crime is so rare here that most police officers don't even carry guns.
In 2019, the country experienced its first mass shooting in which 51 people were killed at a mosque in Christchurch. The country's response was swift and strict, and since then barely any gun violence has been reported.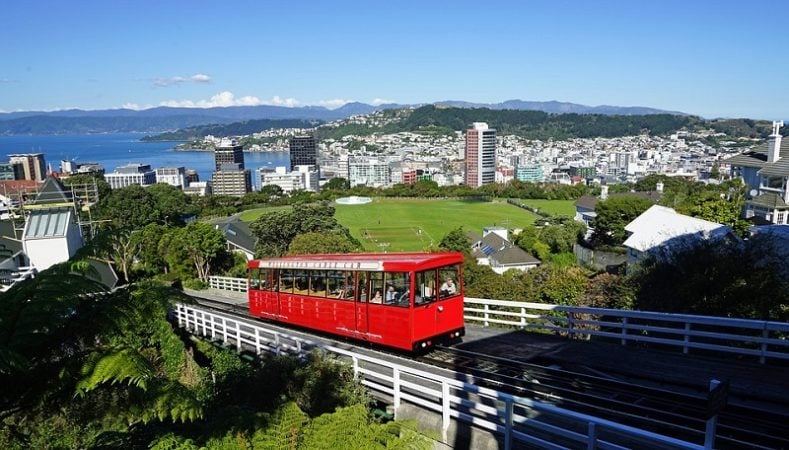 New Zealand doesn't have a single native venomous species or any overtly dangerous animals.
While you will find tons of snakes, crocodiles, and sharks in Australia, in New Zealand you'll instead find flightless parrots and penguins.
Cost of Living
Although the New Zealand dollar is only worth about 70 percent of the US Dollar, the cost of living here is quite a bit higher.
I've already mentioned the housing costs, but most things in New Zealand will be pricier than in the U.S.
The average monthly salary in New Zealand is around US$3,200 a month, though that number varies depending on the industry you're in.
Due to New Zealand's remote location and lack of production infrastructure, the country needs to import most goods. The effect of this is higher price tags on many things.
Although New Zealand has a high cost of living, the minimum wage reflects that, and the government tries to raise the minimum wage to offset the cost of living.
The current minimum wage is around US$17 an hour, but in cities like Auckland or Wellington, you're likely to make more than that.
The following section breaks down the different costs of living.
Electronics
If you need a new cell phone or computer, I recommend buying one in the U.S. before you move.
The cost of a new iPhone or Samsung Galaxy in New Zealand can be up to 20 percent more expensive than in the U.S.
For example, a brand new MacBook Pro costs US$1,300 in the U.S., whereas a new MacBook will set you back about US$1,600 if you buy it in New Zealand.
Clothing
The same formula applies to name brand clothing and shoes.
Shopping for clothing will be quite a bit pricier here if you want the name brand stuff.
But you can always buy the cheaper, local brands of New Zealand, which will balance the price out.
Vehicles
Vehicles in New Zealand may not be as affordable as they are in the U.S., but they're not overly expensive.
I recommend buying a used car instead of purchasing a new one. You can easily find a decent pre-loved car for around US$6,000.
And depending on the make and model, you can buy a new car for a comparable price to what you'd find in the U.S. as well.
Popular car imports in New Zealand are Toyota, Honda, Subaru, Suzuki, and Kia.
It's also worth mentioning that you'll be able to drive in New Zealand with your U.S. license for one year without having to get an international driver's license.
However, it is also very easy to get a New Zealand driver's license. You simply need to go to AA or VTNZ, show them your U.S. license, pay a fee, and they will send you a New Zealand driver's license by mail.
Gas
While vehicles themselves won't have a scary price tag, gasoline prices will make you think twice about taking the car out for a spin.
Similar to many countries around the world, gas prices in NZ are more than double the U.S. average price per gallon.
The average price per gallon of gasoline in New Zealand is US$7 while diesel is around US$5.
Food
Since New Zealand is an island far away from pretty much everything, the price of produce can be a bit mind boggling at times.
New Zealand is a seasonal place when it comes to produce, so a pro-tip to saving money when grocery shopping is to meal plan around what vegetables are in season.
You can buy avocados for as little as 25 cents apiece in the summertime, but in the winter they will cost you US$3 each.
In the fall and winter you can find pumpkin, squash, sweet potato (called kumara in New Zealand), and leeks for quite cheap.
Something that I recommend is getting fruit and vegetables at the local veggie farmer's markets. You can find great bargains that will save you lots of money in the long run.
The veggie markets are located centrally in most New Zealand cities and usually open on the weekends.
How to Get a Visa
One of the first steps to take when moving to New Zealand is finding the appropriate visa.
As an American, you can enter the country on a tourist visa called an Electronic Travel Authority (ETA).
The ETA allows you to stay in New Zealand for three months, but you will not be able to do things like work or open a bank account.
At the moment, Americans can only enter New Zealand on a critical purpose working visa, due to COVID-19 travel restrictions.
However, there is light at the end of the tunnel as the New Zealand government has recently announced plans to slowly open the border in 2022 to vaccinated travelers who have already landed visas.
Here are a few options for U.S. citizens who wish to live and work in New Zealand.
Working Holiday Visa
If you are under 31 and your main reason for moving here is to see the country and travel, the working holiday might be the best option for you.
The working holiday visa allows you to stay in New Zealand for up to twelve months, apply for temporary jobs, and even study for up to six months.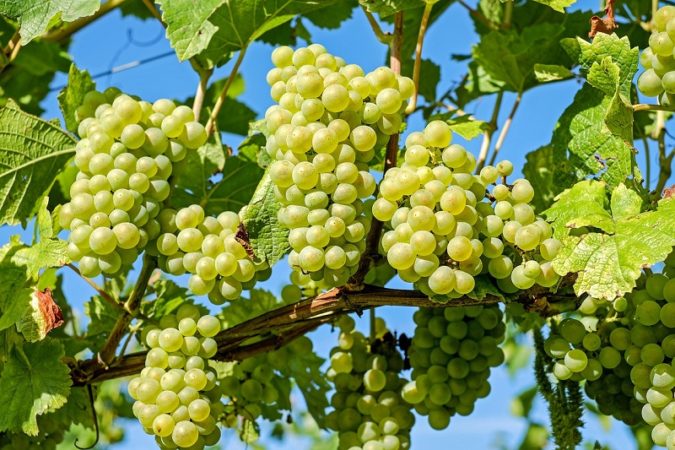 One of the main benefits is that you can easily have the visa extended for another year if you do some regional farm work for three months.
The working holiday visa only costs about US$25, making it one of the cheapest and easiest visa options.
As a plus, it only takes around one month for the application to be processed.
For this visa, you must prove you have enough funds to support yourself and buy a return flight. You also may need a health check or chest x-ray.
New Zealand offers working holiday visa schemes to over 40 countries. This is why there was a large international community in the country on these short-term visas before the borders were shut in response to COVID-19.
Essential Skills Work Visa
If you already have a job offer in New Zealand or you're planning on finding a more permanent job opportunity before immigrating, then you should get the essential skills work visa.
The application for this visa has a few more requirements than the working holiday visa, but it will allow you to stay in New Zealand for up to three years.
After this time, you'll need to apply for another work visa in order to stay in New Zealand.
The essential skills work visa requires you to have a job offer at the time you apply, and the job must pay above the New Zealand average wage.
You will often have to prove some sort of qualification. This can include an apprenticeship, college degree, or genuine proof of experience in that field.
To qualify for the essential skills work visa, your employer either needs to prove that they are unable to fill the position with a New Zealander, or the job must fall under the skill shortage list.
An amazing benefit of this visa is that you do not have to pay a processing fee. And, as long as an employer is sponsoring you, the cost of the application is free.
Student Visa
If you're planning to come to New Zealand to study in tertiary education, then a student visa is where you should look.
In order to qualify for a student visa, you should first be accepted into a program and have enough funds to pay for it and support yourself during the entire course.
You'll also be allowed to work part-time while on a student visa, or up to 20 hours per week.
New Zealand Residency
By far the hardest but most permanent option is to get a residence class visa.
Qualifying for New Zealand residency can be a tricky and time-consuming process, but it will allow you to stay in the country indefinitely and reap certain benefits such as Kiwisaver — New Zealand's 401K — and national healthcare.
To qualify for residency, you must fall within one or two categories. You either need to have a New Zealand or resident spouse or partner, or you must be a skilled migrant or entrepreneur who qualifies to apply for a residency visa.
The skilled migrant residency visa can take up to 27 months to be processed and costs around US$380 for an expression of interest and about US$2,500 for the application fee.
The partnership residency visa can take around 18 months to process and costs around US$1,000 for the application.
Both of these options require quite a lot of evidence and information to be successful. But if accepted, you will be on track to become a New Zealand citizen in five years.
Partnership Visa
If you've been offered a work visa or resident class visa, you'll be able to sponsor your spouse or partner to obtain a partnership visa under the same class as your own visa.
The main requirement for partners is that you have to have been living together for over one year — no marriage required.
You'll also be able to bring your children to New Zealand when you expatriate. The best way to do this is to apply for student visas for your dependent children.
Where to Live in New Zealand
It may come as a big surprise just how small New Zealand is.
This island nation boasts a population of just over five million people and there are really only three main cities.
Depending on what you're looking for, there are quite a few options for places to live, but here's a list of some of the top destinations for American expats.
Auckland
Auckland is the largest city in New Zealand by a landslide, with about one-third of the total population calling it home.
When coming into the country, you'll most likely enter via the Auckland Airport.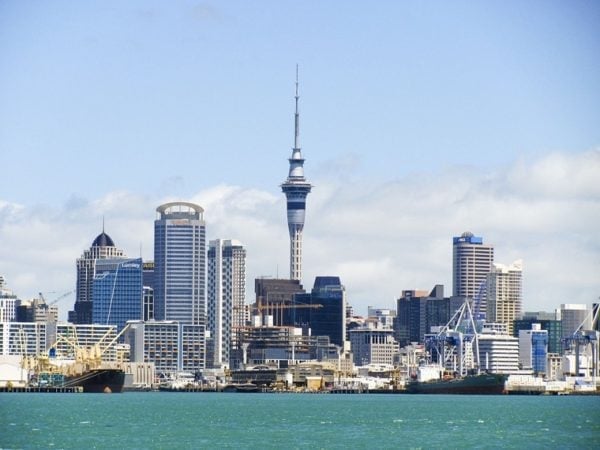 Auckland has more job opportunities than anywhere else in the country, and it's a great place to find jobs in industries such as business and construction.
If you're looking for a big city vibe, then Auckland is the best place for you to live.
Aucklanders also enjoy some of the best beaches in the country. It definitely helps that it is located just a couple of hours away from great vacation spots such as Coromandel, Rotorua, and Taupo.
Some downsides to life in Auckland are the high cost of living (the most expensive city in the country) and sub-par public transportation, leading to bad traffic at peak hours.
Wellington
New Zealand's capital city of Wellington is located at the southern tip of the North Island and is surrounded by beautiful bays and mountains.
It's a much smaller and more compact city than Auckland. And it's much easier to walk or take public transport in.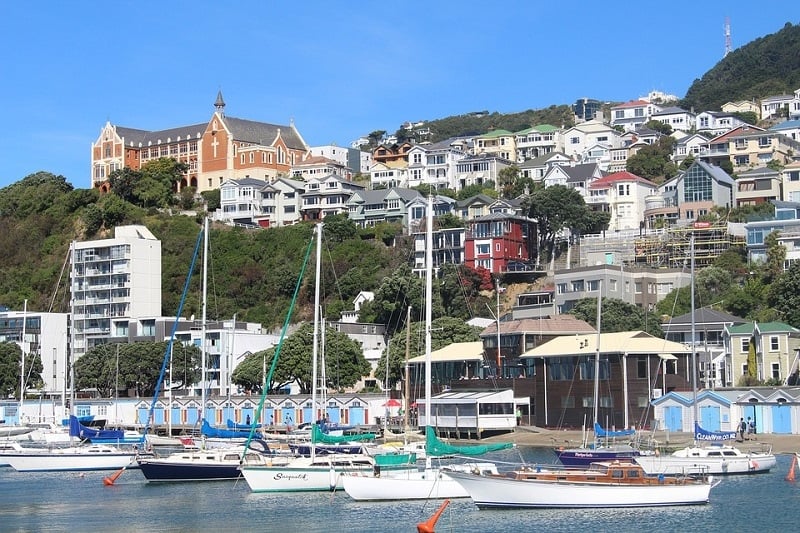 Wellington is an attractive city to live in due to its lively nightlife, amazing food culture, and great quality of life.
It's also the city of choice for many young people in particular, as it's home to Victoria University.
On the flip side, Wellington is notorious for having some of the worst weather in the country.
The city is nicknamed Windy Welly because wind speeds often reach up to 85 MPH.
I live in Wellington, and as much as I do love the city, you never quite get used to the weather.
However, as the popular New Zealand saying goes: "You can't beat Wellington on a good day."
Christchurch
Christchurch is the largest city on the South Island.
It's located about two hours from the Southern Alps, making the city a great location for nature or winter sports lovers.
There are many job opportunities in Christchurch for those in construction, electrical, or other trades.
This is in part due to the devastating 2011 earthquake that destroyed many of the buildings in the city.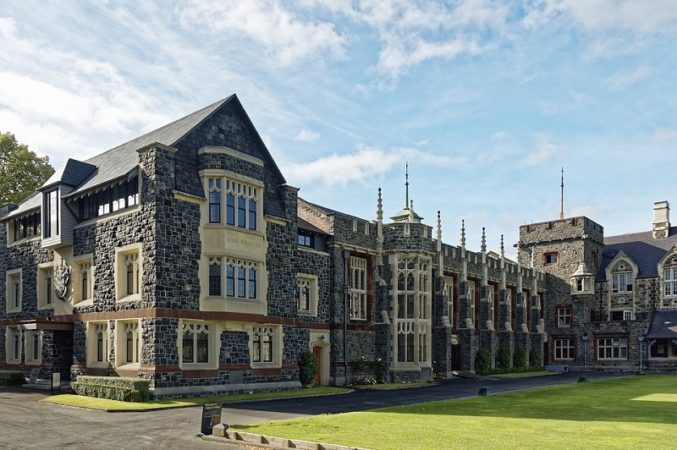 Christchurch is a much more affordable city to live in, with the median cost of living sitting at around 20 percent less than Auckland.
The city also has a warmer and drier climate than both Auckland and Wellington, so you'll get to enjoy some sunny, summer days.
A few downsides of moving to Christchurch are the general lack of a city center compared to other cities.
Due to the 2011 earthquake, Christchurch is in a massive rebuild, meaning there is lots of construction throughout the city.
Queenstown
Queenstown is the adventure capital of New Zealand. Here, you can do anything from skydiving to whitewater rafting and even mountain climbing.
Queenstown is located in the middle of the South Island right against the Southern Alps, so in the wintertime, it offers access to some of the best skiing and snowboarding in the Southern Hemisphere.
You will also be pleasantly surprised by how good the nightlife is in this little town.
The biggest job industry in Queenstown is tourism, so if you're planning to work in hospitality or tourism, this would be a great city to move to.
Due to it essentially being a resort town, the cost of living in Queenstown is higher than most of the rest of New Zealand.
Rent can be extremely expensive in the main city, but you can find cheaper places to live outside of the city center.
If you're looking for more of a metropolitan appeal, keep in mind that the population of Queenstown is only about 15,000, so you may miss the big city vibe while living here.
Booking Flights
New Zealand is a really long flight away from most places in the world.
A direct flight from Los Angeles, for instance, takes a whopping 14 hours. So, preparation is key when planning your long haul across the Pacific.
Check that your airline provides complimentary food and beverages. It's also useful to have some in-flight entertainment.
The most common direct flights from North America to New Zealand are from Los Angeles to Auckland; Vancouver to Auckland; Chicago to Auckland; Houston to Auckland; and Honolulu to Auckland.
Almost all long-haul flights will fly into Auckland, but if your final destination is elsewhere, you don't need to worry.
Cheap domestic airlines like Air New Zealand and Jetstar fly daily to all the major airports in the country.
How to Ship Your Belongings to New Zealand
It's easy to find furniture and basic household amenities in New Zealand, so it's fine if you don't bring everything you own with you.
IKEA is even making its debut in New Zealand next year.
In the end, the most cost-effective way of bringing your stuff into the country is by first downsizing and then bringing only what fits in your suitcases.
Depending on the situation, you may need to ship some belongings over when you make the move.
If you need to ship vehicles or large furniture, the most common method is by shipping containers.
Companies like New Zealand Movers specialize in overseas moving and will make your life easier when it comes to getting your stuff across the Pacific.
These companies will charge a hefty price, though, (US$1,000 to US$10,000) depending on how much stuff you send.
Setting Up Your Life
I moved to New Zealand with my Kiwi partner, so I had an idea of what to expect. But that is not the case for many expats.
There are a lot of things to learn about the culture and way of life in order to make this country your home.
Let's look at some of them.
Finding a Job
New Zealand has a much less competitive job market at the moment than the U.S.
Depending on your expertise and qualifications, there will be many opportunities in this country for expats.
Even with a temporary work visa, I was able to land a job working for the Ministry of Health.
The best industries for Americans living in New Zealand are:
construction/trades
healthcare
software development
hospitality
If you want to have a job lined up for you when you arrive, check out Seek or Trademe before you leave.
Post-COVID, it's common for employers to conduct interviews over Skype, Zoom, or Microsoft Teams.
The other option is to find a job after you arrive. This may seem like a riskier method, but if you're looking for jobs in any industry with shortages, you'll find a job before you know it.
Finding a House or Apartment
There are plenty of options for housing when you move to New Zealand, whether you're looking to buy a house, rent a whole apartment, or live with roommates — flatmates as they're called in New Zealand.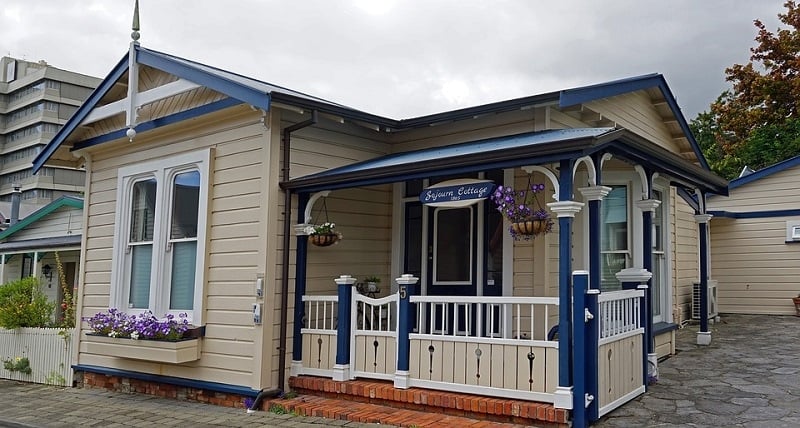 Something to keep in mind when moving to New Zealand is that the housing standards are not as good as it is in the U.S.
In general, houses will be older, smaller, and less insulated, so it's common for Americans to be surprised by this.
From my own experience, I recommend going to view your potential new home in person before signing a lease.
House prices and rental costs have increased rapidly over the past few years, but the government is working on this by building more housing.
If you're planning to buy a house, you can expect to pay anywhere between US$500,000 and US$800,000 for a three-bedroom house.
If renting, the average price would be around US$375 per week for a three-bedroom house (salaries and bills are usually paid weekly in the country).
This is why the most common thing for people to do to save money in New Zealand is to live with flatmates.
The best way to find a room with flatmates is on Trademe or Facebook groups. Expect to pay between US$150 and US$290 per week for a room.
For those on a tighter budget, an option would be to volunteer at a hostel in exchange for a free bed and meals.
This is a great way to save more money while in New Zealand, and you will meet tons of great people in the process.
Health Care Options
One of the amazing benefits of living in New Zealand is access to subsidized healthcare.
As long as your current visa is a work visa and permits you to live in New Zealand for a minimum of two years, you'll qualify for publicly funded healthcare.
Even if your visa is for less than two years, you'll still qualify for some of the healthcare benefits like Accident Compensation Corporation (ACC).
ACC is a scheme that covers anybody in New Zealand who has been injured in an accident. This compensation can include medical fees and payment for lost wages.
Other benefits of publicly funded healthcare in New Zealand include free or subsidized:
prescriptions
hospital care
GP visits
maternity care
fertility and sexual health services
ambulance rides
Publicly funded healthcare may not cover some costs at private practices or specialists.
Moreover, there can be long wait lists for publicly funded treatments unless it is critical.
For this reason, although health insurance can be a good option to ensure the best care, it is not always necessary.
Although there are many health insurance options to choose from, by far the most popular option in New Zealand is Southern Cross, which offers travel and pet insurance as well.
Southern Cross is offered for free or at a discounted monthly cost by many employers in New Zealand.
Opening a Bank Account
One of the first things you will need to do when arriving in New Zealand is open a bank account.
In order to open a bank account, you will need to have a visa that allows you to stay in the country for longer than six months.
Then choose the bank you want to open an account with, supply them with the information needed, and they'll send you a debit card in the mail.
The most popular banks in the country are:
Paying Taxes
When you first arrive in New Zealand, you need to think about getting an IRD number as soon as possible if you expect to start working.
The IRD is essentially the country's version of the IRS, and they handle any tax-related issues in the country.
Any money you make while you are living in New Zealand will be taxed.
Something that I found really handy about the IRD is that taxes are automatically calculated through a system called PAYE (pay as you earn).
And at the end of the tax year (April 1st) you won't need to do anything, since you likely have already been paying the right amount of tax.
The tax brackets work a bit differently than in the U.S. Here is a breakdown of the percentages to expect for your individual tax bracket depending on your annual salary:
NZ$14,000 and under: 10.5 percent
Anything over NZ$14,000 and up to NZ$48,000: 17.5 percent
Anything over NZ$48,000 and up to NZ$70,000: 30 percent
All other income over NZ$70,000: 33 percent
Unfortunately, as an American, you're still required to file taxes in the U.S. every year, even if you live abroad.
This is something that I wish someone had told me sooner because it is quite a confusing process.
Most expats will not end up owing the IRS any money at the end of the tax year, but in order to avoid getting double-taxed, you will need to apply for something called a foreign earned income exclusion.
This is the most popular way for expats to avoid paying taxes in two countries.
For this exclusion, you will also need to prove that you were present in New Zealand for at least 330 days of the calendar year.
Settling In
Let's take a look at the things you should consider to settling into New Zealand.
Culture
New Zealand is an extremely multicultural country with a rich history.
The country was originally settled by Polynesians known as the Maori. The two main islands were some of the last places on earth settled by humans.
Because of this, New Zealand has some amazing biodiversity, with hundreds of unique native bird species.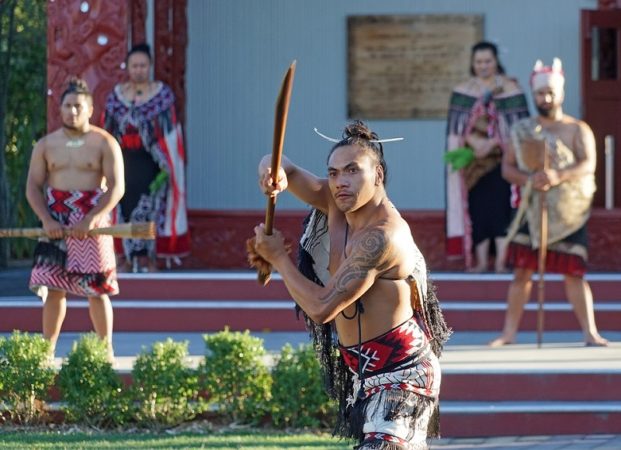 New Zealand is a blend of Maori, British, and other cultures.
You'll find many street signs in the Maori language, and Maori art and customs are integrated into New Zealand society.
The country was colonized by the British in the 1800s, so there is European influence as well.
Classic British foods like meat pie, fish and chips, and Sunday roast are found everywhere in New Zealand.
And in recent years, New Zealand has seen a surge in expats from Asian countries, resulting in a big boom in diversity.
Something that I love about New Zealanders is their relatively chill attitude. After experiencing the hustle and bustle of the U.S., it feels like a vacation living here.
New Zealand has a good work-life balance too, and people are just generally kind. Wherever you go in this country, you are greeted with a smile. And if you ever need help with anything, there will always be someone happy to lend a hand.
Activities
It would be a difficult task to run out of things to do in New Zealand. The country is a hot spot for outdoor activities and adventure sports.
In fact, it's one of the few countries where you can go skiing and surfing on the same day.
You can also find other outdoor activities like hiking, rock climbing, mountain biking, caving, bungee jumping, and more.
If adventure sports aren't your cup of tea, not to worry. There are tons of other great things to do such as:
wine tasting in Waiheke Island, Malborough, or Martinborough
relaxing in the natural hot springs near Taupo or Rotorua
exploring Lord of the Rings filming locations
spotting whales, dolphins, and other marine life on a tour
Nightlife and Socializing
Alcohol in New Zealand is expensive, but don't let that stop you from experiencing the fun nightlife.
In the summer, there are many festivals across the country like Bay Dreams, Homegrown, and Rhythm and Vines.
In major cities, you'll have a wide range of great bars and clubs to choose from. If you are in Wellington, check out Courtney place. In Auckland, head to K' Road.
When I first moved to New Zealand, I struggled with connecting to people. Something I found was that most locals have established friend groups, so many expats have trouble making new friends.
If you're having a similar struggle, I highly recommend joining Facebook groups or getting involved in activities or sports.
Through these groups and clubs, I have made good friends that really solidify my love for New Zealand.
Slang
It can take a bit of time to get used to the Kiwi accent, as New Zealanders tend to speak faster and enunciate less.
Throw in the fact that New Zealanders have their own slang and it can feel at times that they're speaking a completely different language.
It is often said that the Kiwi accent is similar to the Australian accent, but don't let the Kiwis hear you say that.
Here are some words and phrases to help you when you move here:
Kia ora. This is one of the most common greetings you will hear in New Zealand. Kia ora comes from the Te Reo Maori language and means "wish life and health upon someone." It can be used in many different ways, but it is mostly used to say hello.
Togs. A slang word for swimwear and can refer to a bikini or swim trunks.
Jandals. The Kiwi word for flip-flops.
Sweet as. When you hear someone say "sweet as," you may be expecting another word to complete the sentence, but that is actually the end of the phrase. The saying means something like "that is great" or "awesome."
Chur. A word that is used interchangeably and usually means thank you.
Yarn. This is a colloquial way to say conversation. For example, you can say: "I was having a yarn with Sam about his plans next year."
Yeah nah. This phrase is proof of just how polite New Zealanders are. When they do not necessarily agree with a statement, they may say "yeah nah," meaning "no" or "not really."
Dairy. A corner store or gas station where you can buy things like cigarettes, milk, snacks, or lottery tickets.
Challenges as Americans in New Zealand
Moving to a new place will always come with its challenges, whether cultural differences, language differences, or just feeling alone at times.
One of the main things that I struggled with when moving to New Zealand was the general lack of people.
Coming from a big city with a larger population than all of New Zealand combined, it came as quite a shock to me when I moved here.
I moved to Wellington, which is New Zealand's second-biggest city, but it really felt like a small town to me.
To put it into perspective, you can drive through the entire city in about 15 to 20 minutes.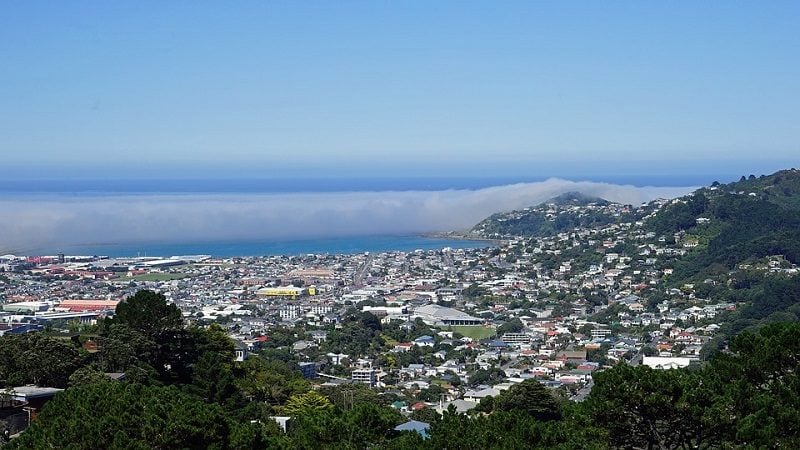 Another challenge I faced was being so far from home. I am very close with my family, so being away from them has been hard.
I have lived in a few different countries, but New Zealand is the furthest away and the most expensive plane ticket from home.
The flight can take almost an entire day to reach the U.S., and the time difference is about 18 hours.
Luckily, we live in the computer age and communication overseas has never been easier.
Something else you might find difficult is driving on the left side of the road. This can take some time to get used to, both when crossing the street and getting behind the wheel for the first time.
Moreover, the entire country sits under a massive hole in the ozone layer. Even cloudy days are dangerous, as the harmful UV rays will penetrate the clouds and damage your skin.
Since skin cancer is a concern in New Zealand, sunscreen is an everyday necessity.
Now, on to You
With amazing scenery, kind people, and rich culture, New Zealand is no doubt one of the most spectacular countries in the world.
Many Americans will travel here as tourists and fall in love with the country. It's also a relatively easy place to expatriate to, despite the distance.
If you're looking to make the jump and move to New Zealand, take the opportunity.
Even if you don't end up staying here long term, you'll have an amazing experiencing exploring nature, eating great food, and making lifelong friends.
You won't find a place like New Zealand anywhere else in the world.