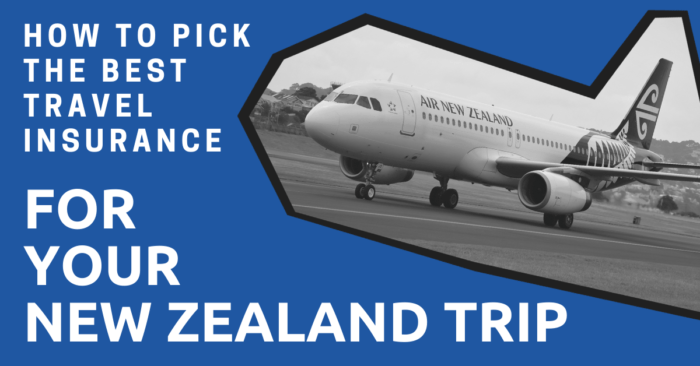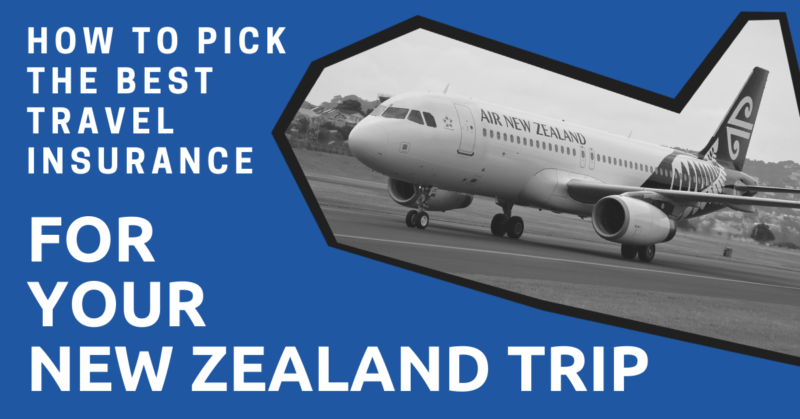 Do you want to know the best travel insurance to get before traveling to New Zealand?
New Zealand is the perfect place for an adrenaline junkie. It has an array of action-packed activities for tourists to get their blood pumping. Whether it's bungee jumping, white water rafting, paragliding, or even jet boating, New Zealand has your adventurous spirit covered.
Nevertheless, before you go, you need to make sure your health is covered too. Your fun-filled trip can quickly turn sour if you have to pay hefty hospital bills.
You can't plan everything in life, but you can plan to avoid spending thousands on hospital expenses or replacing stolen goods, by purchasing travel insurance.
For a reasonable price, you can protect yourself from financial risk, and enjoy the rest of your trip with peace of mind.
To be honest, I never used to think about travel insurance, I figured I was healthy and quite risk-averse, so the likelihood of me needing it was slim. Also, I thought travel insurance would be really expensive and I couldn't afford it.
Turns out, I was wrong on both counts. Although I was careful, I encountered several injuries and mishaps during my stay in New Zealand, which cost me a lot of money. As a result, I did some research and took out travel insurance for the rest of my stay in NZ. It saved me thousands of dollars and I can't stress the importance of it enough.
If you can't afford travel insurance, then you can't afford to travel. It is as simple as that. Some basic policies can cost as little as $100, so you can factor it into your travel budget.
Something to note is you can't use travel insurance in your country of residence. So if you are planning to purchase insurance for travel within your country of residence, you should buy domestic travel insurance. More on this later on in the article.
This article will take approximately 36 minutes to read. Don't have the time right now? No worries. You can email the ad-free version of the article to yourself and read it later!
Summary of Post
If you are planning a trip to New Zealand and want to explore all the exciting activities and breath-taking wonders it has to offer, you should get the World Nomads Explorer Plan.
The plan covers you for a range of unexpected mishaps such as flight delays, theft, and property damage, but also more adventurous activities like rafting, bungee jumping, and paragliding.
If you are visiting New Zealand just to relax and enjoy its beautiful views, but don't intend to embark on anything adventurous, then the World Nomad's Standard Plan will do.
If you need Pregnancy insurance, Allianz covers you for up to 23 weeks of pregnancy, and if you need insurance for Seniors, Good To Go Insurance offers travel insurance with no upper age limit. Finally, if you are looking for Domestic insurance, 1 Cover will provide coverage for your domestic pursuits within New Zealand.
But first things first.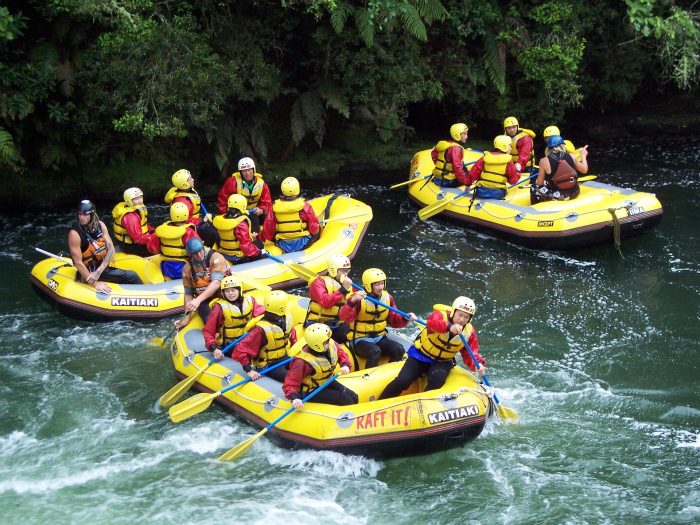 Is Travel Insurance Necessary in New Zealand?
New Zealand is a hub for adventurous activities. Perhaps it could be due to its extensive mountain range and innovative yet brave people, but Kiwis seem determined to help you step outside your comfort zone and experience as much excitement as possible.
To counter some of the inevitable injuries resulting from these activities, New Zealand has an Accident Compensation Corporation 'ACC', which covers personal injury for everyone in New Zealand, whether a citizen, resident or visitor. This means if you are injured in an accident in New Zealand, ACC may pay some of your costs.
The ACC applies regardless of if you are at fault, but this means you can't sue for any costs related to an injury or its negative effects.
The ACC covers any injuries, ranging from sprains to permanent disability. Nevertheless, the ACC does not cover general illness, diseases, infections, or age-related health conditions, non-work related gradual process injuries or mental injury.
Overall, New Zealand is a safe place to travel in and crime rates are low. Having said that, you still need to keep your wits about you. Also, New Zealand sits on the edge of two tectonic plates, so it is prone to natural disasters.
Here are some reasons why you need to get travel insurance in New Zealand:
Why You Should Get Travel Insurance for Your Trip to New Zealand
Outdoor Adventures
There are an array of outdoor adventures for you to enjoy, and some are riskier than others. There are mountains to hike and bike, skydiving, paragliding, skiing, and the list goes on.
Inevitably, sometimes things go wrong, so it's important to cover yourself for these eventualities. For example, I did a bungee jump in New Zealand and suffered from severe whiplash on my back.
Earthquakes and Volcanoes
New Zealand sits on the edge of two tectonic plates – the Australian and the Pacific plates. This means that when the plates slowly move and push against each other, it can create substantial movements of the earth, resulting in earthquakes and volcanoes.
The recent volcano eruption in White Island in 2019 and the devastating earthquake in Christchurch in 2011, are timely reminders of the importance of having travel insurance before traveling to New Zealand.
Road Accidents
New Zealand has many wide-open roads with stunning views. Anyone can drive in New Zealand with an international driver's permit, car insurance is not mandatory, and it is also a popular tourist destination. This means many non-experienced drivers end up driving, which may lead to road accidents resulting in fatalities.
You could be the most cautious driver in the world, but there is no guarantee that other drivers will be as prudent or experienced.
Theft
Although not as common as other countries, theft does take place. Many tourists have experienced their cars being broken into and their personal belongings stolen after a day's excursion.
Bushfires
New Zealand is prone to bushfires in the summer season. Houses have been destroyed and there has been a report of at least one death.
Landslides
A knock-on effect of the earthquakes is landslides that take place. This can delay all your travel plans. For example, I missed a flight from Christchurch as I ended up getting stuck in Kaikoura due to landslides on the road.
Health Problems
Since many tourists attempt hiking, skiing, and biking, this leads to a high level of overworked muscles and a multitude of health problems. This is only natural if you are embarking on active pursuits, something New Zealand is famous for.
Before we move on to recommend different travel insurance options, it is necessary first to explore if you are already covered for your upcoming trip to New Zealand.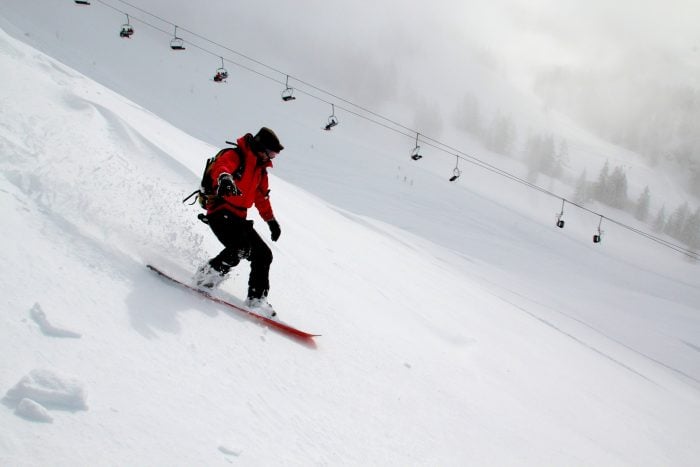 Do You Already Have Travel Insurance?
Before you purchase travel insurance, it's worth checking if your existing health insurance plan or credit card company have you covered.
Your Existing Health Insurance
If you currently have health insurance in your own country, find out if it covers you for international travel.
Something to check would be what they cover and what they exclude. Some may offer basic coverage, so it pays to ask what your health insurance covers and excludes.
Your Credit Card Company
Different credit card companies offer travel insurance for international travel, it all depends on the credit card you use.
If you paid for your trip with your credit card, you may be able to top-up to get some coverage.
For example, Standard Chartered Bank offers you Travel Accident Insurance Coverage when you pay for your airline tickets in full.
Also, American Express travel insurance costs roughly $157 and provides $5000 in Luggage, Travel Documents, and Money Benefits, and $250 in delay benefits.
The website doesn't specify what the medical benefits are, so you need to call their reps to find out if you are interested in getting travel insurance with them.
If your credit card provides you with travel insurance, it is prudent to call them at least one month before your trip to advise them of your departure date, the duration of your travels, and other details they require to insure your trip.
Something to also bear in mind is, your credit card may cover you for certain expenses and not others. For example, they may cover you for serious accidents but not for theft. It all depends on the coverage. So, it is important to check with your credit card company exactly what they cover you for.
Essentially, credit card coverage isn't as comprehensive or effective as full travel insurance.
How much does travel insurance cost?
There is no one fixed cost for travel insurance as the price of a plan will vary according to several factors. In general, you should expect your travel insurance plan to vary anywhere between 4% to 10% of your total trip cost.
For example, if your pre-purchased trip costs $7000, travel insurance policies will range between $280 -$700, depending on a few factors such as :
Type of coverage
Age of travelers
Duration of travel
Nationality
Number of travelers
Location of travel
Policy maximum
The type of coverage required will affect the price of a travel insurance policy. A basic plan will naturally cost less than one that covers you for additional factors, such as hiking in high altitudes or medical evacuation. The more benefits you require, the higher the price.
The age of a traveler can be considered one of the most significant factors affecting travel insurance. The reason for this is, the older the traveler, the higher the risk. Thus, a traveler over 65 can expect to pay a higher travel insurance rate than a 21-year-old traveler.
If you are traveling with children, you may be able to add them to your plan at no additional cost or a lower rate, depending on the insurance company.
The duration of travel will also affect the cost of travel insurance because, the longer your travels, the more days you need coverage and the higher the risk of something going wrong.
Your nationality will also affect the price of travel insurance because certain insurance companies will only insure their own residents. In line with this, the price of travel insurance will be tailored to each market. For example, due to the fact that wages are lower in Malaysia compared to Switzerland, the price of travel insurance will be cheaper in Malaysia for Malayian residents and more expensive in Switzerland for Swiss residents.
The number of travelers will affect the price as the likelihood of something going wrong and needing to claim on the insurance will increase, if the number of travelers increases.
Finally, where you are traveling will also affect the cost of travel insurance. If you are traveling to a high-risk country that is war torn, there is a higher likelihood of injury happening, as opposed to traveling to a safe country like New Zealand.
Policy maximum refers to the maximum amount an insurance company will pay out in coverage and benefits. There are different levels and if the maximum you want to claim is $60,000 instead of $20,000, you can expect your insurance plan to cost more.
The cost of travel insurance will vary between different companies, as the coverage they offer will also differ. For example, one insurance company may offer coverage for hazardous activities, whereas another may exclude it. It all depends on different factors.
Travel Insurance Options
There are a myriad of travel insurance options for New Zealand, depending on how long you will be in New Zealand and what you will be doing on your trip.
Below are a few policies and their rough prices, but it may vary according to your needs and the factors mentioned above. The prices below came from inputting information for a person traveling from Alabama, USA to New Zealand, aged 32.
World Nomads
World Nomads is a firm favorite of mine, as I have used them myself multiple times on my travels, ranging between one month to one year.

Although it's not the cheapest travel insurance in the market, the coverage amount is higher than other providers.
I had a look at the World Nomads website and one month's coverage was $99.95 for the Standard Plan and $176.91 for the Explorer Plan.
The main difference between these two plans is that the Explorer Plan covers you for more activities and sports.
Also, the Explorer Plan includes $500,000 in emergency evacuation coverage while the Standard Plan offers $300,000.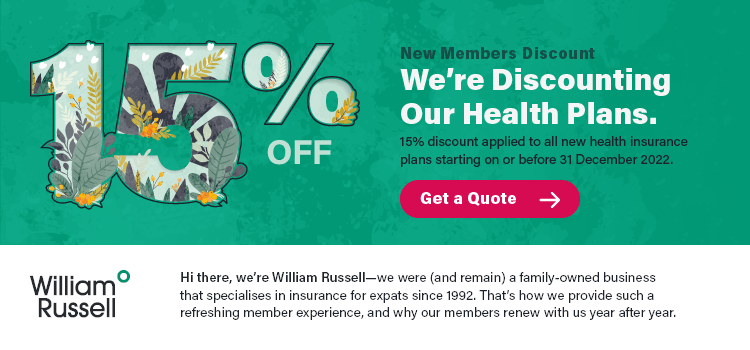 Advertisement
In addition to this, The Explorer Plan also offers higher coverage for many other situations, for example, if your trip is interrupted: $10,000 vs $2,500.
The Explorer Package is particularly good, as it covers you for a wide range of adventurous activities such as bouldering, bungee jumping, camping in high altitudes in the mountains, cave diving, and paragliding just to name a few.
The great thing about using World Nomads is you can extend your coverage in the event you change your plans and you can specify the different countries you want to visit in your insurance plan.
World Nomads is well-known and respected amongst travelers, as the travel insurance provided offers more coverage than most providers and they are one of the most flexible providers.
The Explorer Package for a six-month trip to New Zealand would be $610 and it would cover you for:
$500,000 in emergency evacuation
$100,000 in medical expenses
$3,000 in baggage and personal effects
To find out more, check out our full review of World Nomads.
ACS
ACS has two types of travel insurance plans, one for trips within the European Union and one for trips anywhere in the world.

ACS offers $10,000 in accidental death insurance and $40,000 in permanent disability insurance and roughly $200,000 in medical coverage. They also offer dental coverage and cover for surgery and hospitalization without a deductible or waiting period.
If your personal belongings or luggage are damaged, lost, or stolen, ACS covers you for up to $1,500.
In addition to this, if you cause accidental damage to others during your trip, they cover up to $5.1 million for personal injury costs.
If you are interested in this plan you can get travel insurance through ACS here.
Safety Wing
Another nomad friendly insurance is Safety Wing. Safety Wing's travel & medical insurance plan costs just $37 for every 4 weeks. They provide $1000 in emergency dental coverage, $3,000 of lost luggage coverage, and a $250,000 maximum limit.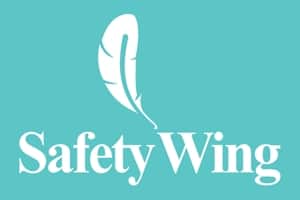 You can sign up at home or when you're already traveling. The monthly fee is rolling, so you don't have to sign up for a fixed number of months, you just keep it running while you travel or live overseas.
Also, visits to your home country are covered – you can use your medical coverage for 30 days in your home country. So, if something happens to you while you are home then you are covered too.
Safety Wing excludes high-risk sports activities, pre-existing diseases or injuries, and cancer treatment.
The bad part? All of their plans come with a $250 deductible.
Travelex
Travelex has been recommended by an expert on Forbes, which ranked travel insurance providers according to ease of claim and their customer service. 

Under the Travelex Basic Protection insurance, they cover 100% of the insured trip cost for cancellation and interruptions, and a maximum of $500 ($250 per day) for trip delays. Baggage and personal effects are covered for up to $500, and $100 for baggage delays.
Travelex also covers $15,000 for emergency medical and dental expenses, with $500 being the sublimit. They also cover $100,000 for emergency medical evacuation and repatriation.
Seven Corners
Seven Corners has a Roundtrip Basic insurance policy that offers you basic travel insurance for $420 for up to 90 days. 


You are covered for emergency accident and sickness medical expenses of up to $10,000 and emergency medical evacuation/repatriation of up to $100,000.
You can get covered for pre-existing conditions if you purchase the Roundtrip Choice for $499. Moreover, lost, stolen, or damaged baggage is covered up to $500 for their Roundtrip economy option.
Allianz Travel Insurance
Allianz Travel has a good reputation for working fast on claims, resolving most complaints quickly and to a customer's satisfaction.

Allianz Travel's Basic plan gets you $10,000 for medical emergencies, $500 in coverage for lost or damaged bags, and $6,000 for trip cancellation and interruptions. They also offer $200 for baggage delays.
The great thing about Allianz is they cover children under 17 for free if they travel with a parent or grandparent. Also, you can get coverage for pre-existing conditions if you purchase an add-on. So for example, let's say you have an existing illness or injury , you can declare it and ask them to take it into account so your claim won't be negated later on.
Tick Travel Insurance
Tick Travel Insurance provides coverage if you are an Australian traveling to NZ. Their Basic plan at $39.68 includes unlimited medical expenses, and $2000 for baggage, but does not cover electronics, valuables, baggage delay, or cancelled trips.

You can upgrade to the standard plan of $70.44 if you need your electronics, valuables, and passport documents covered too.
You can also get a compensation of up to $5,200 for loss of income , a hospital cash allowance of $1,500, and you can also opt for winter sports coverage of $1,250.
Travel Insurance Plans Explained
When you buy travel insurance there are a few factors you need to bear in mind, as each will affect the price of an insurance policy.
Restrictions
Coverage
Exclusions
Conditions
Add-ons
Restrictions
Each travel insurance will have its own restrictions. For example, some will not insure you if you are over 70, or others won't cover you for pre-existing illnesses.
Furthermore, certain travel insurance companies may restrict coverage to certain countries. For example, when I traveled through the Balkans, Croatia was covered, but Bosnia was considered a higher risk, so it wasn't covered.
When purchasing travel insurance, make sure you ask about any restrictions and how it will impact your trip. The last thing you need after an accident is to find out you aren't covered by your insurance company.
Coverage
What your insurance covers is the most important part of your insurance policy. You need to know what exactly your travel insurance is covering you for, so you don't waste your money buying a policy that doesn't suit your needs.
This is incredibly important if you travel to New Zealand and embark on any adventurous activities. You need to ensure your travel insurance covers you for these types of high-risk sports.
As a general rule, a typical travel insurance policy covers you for.:
Delayed flights
Property damage
Stolen bags
Injuries
Health problems
Delayed Flights
Delayed flights are a common occurrence and can have a knock-on effect on your other flights. Not only are they inconvenient, but they can also result in unexpected costs, such as having to pay for a taxi to different airports or an overnight stay in a hotel.
When you are buying insurance for your trip to New Zealand, make sure you check to see if it covers you for flight delays and any costs associated with the delay. Even if the delay is due to the fault of the airline, especially if you are flying a budget carrier, it is likely they will deny responsibility and refuse to reimburse you for the additional costs incurred.
Generally, a single trip insurance policy will cover you for your flight from New Zealand. If you take out multi-trip insurance, it will cover you for any delays and expenses incurred while you are covered by the policy.
As a general rule, to be reimbursed by your insurance provider, the flight must be delayed by a minimum number of hours. This will be specified in the terms and conditions. Generally, it's between six to 12 hours.
One of the many reasons we recommend World Nomads is because they cover you if your flight is delayed by more than 3 hours, which is more generous than the average provider.
Furthermore , they also refund any trip arrangements that are unused due to the delay and are non-refundable. For example, when my flight was delayed to Queenstown in NZ and I missed a tour to see glow-worms in Te Anau, I was refunded the price of the tour by World Nomads.
The fine print in your travel insurance will also specify exactly how much you are covered per day. For example, the Allianz Insurance Basic coverage plan will cover any reasonable additional purchase of essential items during your trip if your baggage is delayed or misdirected by a common carrier for 24 hours or more for up to an amount of $200. Receipts for emergency purchases are required. Also , a minimum 12-hour delay is required.
When you are claiming for costs associated with a delayed flight, put together all the flight details and request a written confirmation from the airline that the flight was delayed. Once you have this, you can start your claim with your insurance company.
Property Damage
If you are taking out travel insurance for your trip to New Zealand, make sure you choose the policy that covers you for any damage to your property while you are there.
The reason for this is that you may break any of your valuable goods (I broke my Go Pro while skiing) or airlines may mishandle your bags.
It is common for travel insurance policies to cover the damage costs of your property up to a limit. The more they are willing to pay out, the higher the premium of the insurance policy.
For example, under the ACS Globe Partner insurance policy, you are covered for up to $1500 if your personal belongings or luggage is damaged, lost, or stolen. However, you must check their exclusions, as it is noted that jewels and fragile goods like laptops and passports are excluded from the coverage.
Please note that if you lose your passport, file a police report and head to your embassy in New Zealand for a temporary replacement.
If you have lost your wallet and bank cards, some banks allow you to withdraw emergency cash from your bank account with a passport, so speak to your bank and understand their policies beforehand.
Theft of Your Bags
New Zealand has low crime rates but theft does happen from time to time, especially in the main cities like Auckland and Wellington. So, if your bags are stolen during the trip, your travel insurance should cover you.
Nevertheless, it is also dependent on how reckless you were with your bags. If you left your bags unattended at a café while you went for a smoke outside, the insurance company may argue you were being careless and refuse to cover your costs.
Before you purchase your travel insurance, you need to ask your provider exactly what they require for you to make a claim and reimburse you.
Some may ask for proof of purchase such as a receipt, which may be difficult as it could have been discarded years ago. There is no point in paying for insurance only to find out you aren't covered.
It is also prudent to ask how much they will cover for the theft of your bags. If your bag is stolen, head to the nearest police station and make a report within 24 hours of the theft. Many travel insurance companies put a limit on the pay-out of valuable items like laptops and cameras.
For example, Seven Corners have a limit of $500 for their Economy option, $1500 for their Roundtrip Choice option and $2500 for their Elite option. In general, the limits of pay-out for personal items range between $350 to $650.
Whether you decide to take on a higher limit for theft insurance depends on how many valuable goods you will bring on your trip. If you have a lot of expensive electronic goods, it may be worth it, but if you only have a backpack with clothes, then perhaps the cost of replacing your stolen items will be less than the cost of an insurance plan.
Injuries
You are likely to spend time in the great outdoors during your trip to New Zealand, and you may take part in adventurous activities.
The great news is, New Zealand has ACC, so any injuries resulting from an accident will be covered. For example, when I did a ski jump and fractured my back, I needed to be airlifted off the ski field.
The ACC paid for my helicopter costs, medical costs, and 80% of my salary when I was off work. It's an amazing system. The healthcare in NZ is fantastic and you will receive top-notch care for your injuries.
In the event ACC doesn't cover all your injuries, then the Travel Guard Basic plan covers $15,000 of your medical expenses, but that will increase to $100,00 if you upgrade to their Deluxe plan.
Sickness
As a whole, your travel insurance should cover you for unexpected illnesses such as food poisoning, or if you fall ill during your trip.
If it isn't the result of an accident, then the ACC won't cover the costs, so you will need travel insurance to pay for any expenses relating to your illness. Especially if you need to be medically evacuated, as costs for this can go up to $30,000 per evacuation.
Safety Wing covers up to a to $100,000 lifetime maximum for medical evacuation and World Nomads covers $500,000 in emergency evacuation.
Exclusions
Before you take out insurance for your trip to New Zealand, it is necessary to be clear about what they do and don't cover.
There are a few general items they exclude such as :
Drugs and Alcohol
Alcohol in New Zealand is expensive but the South Island of New Zealand produces some of the best wine in the world, and if you want to, you can also get your hands on drugs. Meth is a popular drug used.
Most insurance providers will deny you coverage if you are injured while you are drunk or high. So bear this in mind before you go cycling after a day of wine-tasting in a vineyard.
A friend of mine was injured doing just this and wasn't covered as he was intoxicated when the injury took place.
High-risk Sports
New Zealand has many high-risk sports. It has many wide-open roads which are perfect for motorbiking, and it also has several adventurous activities which may not be covered by your insurance provider.
So it is important to check whether your insurance covers any of the activities you plan to embark on before you begin.
Some insurance companies allow you to add on coverage as an extra. For example, the World Nomad Explorer plan policy covers two hundred different activities.
Check this list to see what type of coverage you need.
It is also important for you to have any necessary license required if you want to claim for any accidents resulting from high-risk activities. For example, if you go motorbiking but don't have a motorbike license, then you won't be covered.
Sexually Transmitted Diseases
New Zealand has many sex clinics that offer condoms and treatment for STDs. Some are free and some will charge a minimal fee.
As a general rule, travel insurance companies don't cover STDs, however, if you contract one as a result of a crime, i.e. being stabbed with an infected needle, or rape, you may be covered.
As soon as an event like this happens, go to the police and then the hospital. Although it is incredibly traumatic, if you can, the sooner you gather evidence after the event, the better.
Terrorism
Terrorism was never an issue in New Zealand until 2018, when the horrific shooting that took place in Christchurch shook the world. In response, the New Zealand government agreed to cover the costs of the victims' families.
Before this, insurance plans didn't cover terrorism, but some amended their policies after this event. Whether you will be covered is all dependent on the insurance providers, so it's important to talk to them beforehand.
Keep an eye out for government guidelines on whether any events are taking place and if high-risk activities may happen. Your insurance providers may not cover you if you ignore this advice.
Conditions
Every travel insurance provider will have conditions that will affect the policy and whether you can claim or are covered.
Here are a few common conditions :
Pre-Existing Conditions
Some insurance policies may not cover pre-existing conditions you have. For example, if you have asthma and have an asthma attack while hiking, your travel insurance provider may not cover any costs arising out of this medical problem, as it is a pre-existing condition.
There are insurance providers that cover pre-existing conditions such as All Clear, which specializes in insurance for pre-existing medical conditions. Please note that All Clear is only available for UK citizens.
Cancellations
If your trip is canceled due to an unforeseen event or an emergency, your travel insurance should cover your prepaid travel costs.
However, some insurance companies are more particular than others, and some may not cover you if they view the cancellation as avoidable.
It all depends on the policy and the more flexible they are with cancellation, the more expensive the premium of the policy will be.
Add-ons
If you have specific requirements that need to be covered, then you can purchase add-ons. For example, you can buy an add-on for winter activities or an add-on for damages incurred while renting a car in New Zealand.
You can also purchase an add-on for hiking in high altitudes in the New Zealand mountains, which is riskier, and some basic policies won't cover you above a certain height. In addition to this, you can also add on other people involved, so if your family member will be driving a rental car, for example, it would be prudent to add them on to your insurance.
Pregnancy Travel Insurance
Pregnancy can be exciting, but there are a myriad of complications associated with pregnancy and childbirth which could happen if you are planning to travel while pregnant.
Complications could include emergency caesareans, premature birth, DVT, and miscarriages just to name a few. So, it is important to understand whether your complication will be covered by your insurance provider.
Generally, insurers don't treat pregnancy as a medical condition, and in most cases, you do not have to mention that you are pregnant when you apply for coverage.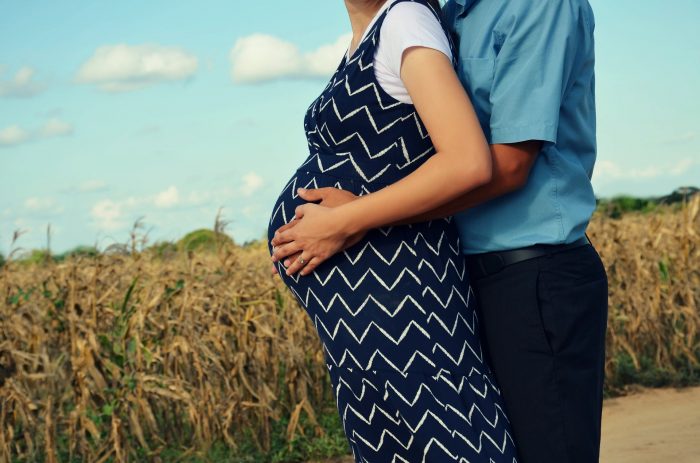 However, your policy is unlikely to pay for the cost of a routine birth if you give birth overseas. Also, there may be exclusions for certain complications, and you may only be covered for complications within the first 40 weeks and denied coverage after. It varies from provider to provider.
Here is a list of providers and what they cover. You can see that some are more comprehensive than others. For example, Allianz has coverage for up to 23 weeks whereas American Express covers you for up to 24 weeks. All Clear covers you for up to 36 weeks of pregnancy but this insurance plan is restricted to UK citizens.
It is also important to double-check airline rules and requirements if you are traveling while pregnant.
Each airline has its own restrictions regarding pregnant women. Most will say you can't fly if you're past 37 weeks and if you are past 28 weeks, you may need a doctor's letter confirming you are fit to travel.
Travel Insurance for Seniors
Most travel insurance policies will exclude coverage for senior travelers, which is ironic, as senior travelers generally have more health issues than younger travellers, and thus travel insurance is particularly valuable for the elderly.
Being older means you are probably more susceptible to illnesses during your travels, and you may have alsodeveloped injuries over the years that could hinder you during your trip.
There are insurance policies out there that cater specifically to senior citizens. A few examples of this are :
It is important to declare any pre-existing conditions and illnesses you have before you agree to pay any insurance premiums.
Domestic Travel Insurance
You may have moved to NZ and decided it is going to be your base for the next couple of years. But disasters can strike anywhere at any time, even in your own backyard. You may want to go skiing in Queenstown, explore the many walking trails or beaches, or go biking in the mountains – there is so much in New Zealand to do!
Whatever adventure you choose, it's a good idea to make sure your trip is covered.
It works similarly to other travel insurance plans but instead of just covering you for your travels abroad, you are insured for domestic activities within New Zealand.
Here is a list of domestic insurance providers :
Coverage for domestic travel insurance can include family emergencies, gadget protection, travel delays, vehicle rental excess, and more.

How to Make a Claim
So, you did all your homework and took out an insurance policy before your travels, but what happens when you actually need to claim and get reimbursed?
Here are a few steps you should take if you need to make a claim:
Read the Policy Terms and Conditions
Ideally, you should have done this before you bought the policy, but if you haven't already, it's time to read through it carefully to determine if there is anything that will exclude you from being able to claim.
An example of this could be when I tried to claim for damage to my laptop in New Zealand. It turned out the insurance provider didn't cover laptop damage. If I had read the fine print beforehand, I would have found a provider that covers laptop damage.
Obtain Prior Authorization
In the event you are going to spend any money to resolve an unexpected event, where possible, obtain authorization before you incur any costs. An example of this could be if you need to take a taxi to a connecting flight at a different airport as a result of a flight cancellation, or if you want to book a helicopter to get you medically evacuated. Always check first.
Gather Info and Evidence
You increase the likelihood and speed of your claim being approved if you collate all the necessary information that is needed to make a claim.
Examples of this could be receipts for medical or other expenses incurred, police reports, and confirmation of flight delays from an airline.
Download Forms
To make a claim, you will need to fill in an array of forms. Some insurance providers have more than others. Download the necessary forms and if you can't find them, call the insurance company. It is worth calling the insurance company regardless, to double-check you have input all the necessary information to ensure there are no delays to your reimbursement.
Send in the Claim
Once you have all the necessary information, you can submit a claim, but prepare to wait a while to get your money back. The insurance company will take the time to verify the information provided and process the claim.
If and when they decide to reimburse you, they will do so via check or bank deposit into your bank account, so make sure you include your bank account information in your claim.
Emergency Contacts:
| | |
| --- | --- |
| Emergency Contact | Phone number |
| Tourist Police | 111 |
| Police | 111 |
| Ambulance and Rescue | 111 |
| Fire | 111 |
| Crime | 111 |
| Australian Embassy in New Zealand | 64 (0) 9921 8800 |
| Canadian Embassy in New Zealand | 64 (0) 9309 8516 |
| American Embassy in New Zealand | 64 (0) 9 303 2724 |
Traveling to New Zealand is a real adventure. Whether you like adventurous activities or you just plan to relax and enjoy the views, be sure to cover any eventuality, so you aren't stung with unexpected costs on your trip.
Most insurance providers will offer a basic plan that covers the main benefits, but if you have a specialized high-risk activity you plan to embark on or if you have pre-existing conditions, you need to buy additional add-ons and inform your insurance provider beforehand so you won't be denied coverage at a later stage.
Some say that since the ACC exists in New Zealand, it is not necessary to get travel insurance. Nevertheless, the ACC will only cover accident-related injuries and not any costs relating to property damage or sickness.
Healthcare in New Zealand is fantastic but it can also be pricey, so make sure you cover yourself and any eventuality that may happen so you can have peace of mind and enjoy your trip!