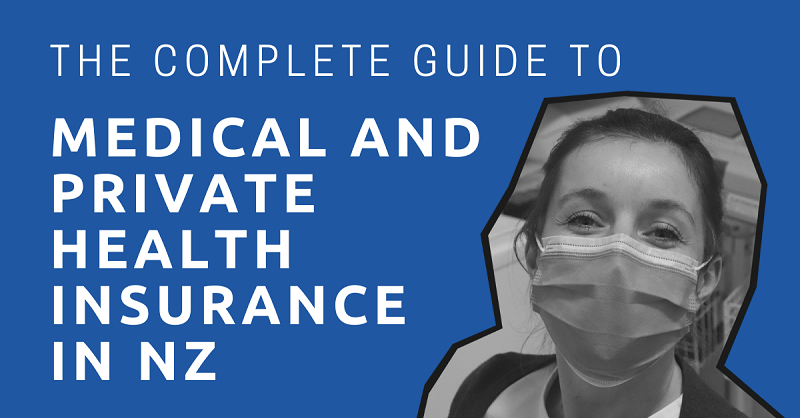 Should I get health insurance in New Zealand?
This is one of the very first questions expats often ask themselves after moving into the land of Kiwis.
It's a tricky question.
Although New Zealand is a safe country with a good healthcare system, having health insurance still does come with many benefits.
In this article, we are going to breakdown all of the insurance options you have in New Zealand, including their coverage, exclusions, and limitations.
After you read this article, you should know whether or not you should get insurance for yourself, including which plan to get.
This article will take approximately 40 minutes to read. Don't have the time right now? No worries. You can email the ad-free version of the article to yourself and read it later!
Do You Need Health Insurance in New Zealand?
Famed for its rugged beauty and breathtaking landscape, it's no wonder New Zealand became the main cinematic setting for the timeless epic, Lord of the Rings. The fast-flowing rivers, the mountainous trails, and the panoramic skyline simply beckon the adventurer in you.
It's perhaps one of the reasons you move out here. Nevertheless, before you comfortably settle down and start to plan your first white-water rafting expedition, here's one major thing you need to get sorted – your health insurance.
Although New Zealand is a first-world country with top quality living conditions and healthcare, you should not take it for granted.
Here are several reasons why you should sign up for a health insurance plan.
Infectious Disease
NZ waterways are rife with giardia parasites, no matter how clear the streams and lakes might appear to you. The parasites can stick to swimmers in rivers and lakes, so try not to swallow the water, let alone drink untreated water from these sources.
Symptoms of giardiasis consist of diarrhea, vomiting, stomach cramps, abdominal bloating and wind. No fun at all.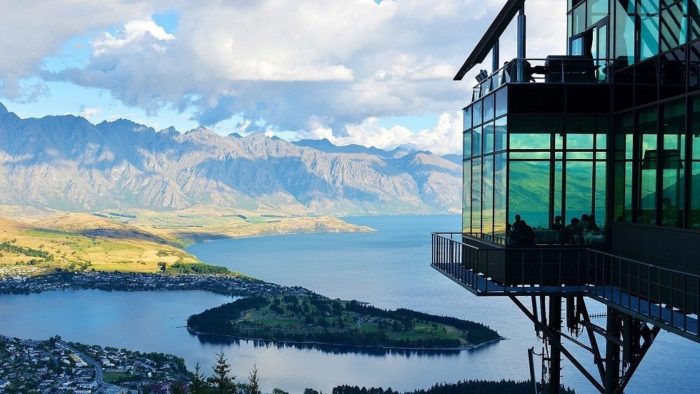 Common Diseases
Although New Zealand has a well-reputed public healthcare system and ACC coverage, health problems common to first-world countries and environmental hazards should not be taken lightly.
Ischemic heart disease and stroke are the top two killer diseases in the world. This is hardly a surprise, as these diseases are common in industrialized nations, even more so with the kind of lifestyle adopted by most people today.
This by no means signifies the likelihood of you getting the same diseases. Nevertheless, it's wise to get yourself covered for these kinds of eventualities.
You also don't want to be paying hefty medical bills from unforeseen circumstances and illnesses, as these can be covered by health insurance.
Then, there's the usual sexually-transmitted infections, just like any other country. So, just be sure to take necessary precautions.
Hypothermia
Hypothermia is a common occurrence during winter time. Hiking at an altitude with strong winds in the mountains can also cause hypothermia. Onsets include the inability to perform movements involving small muscles (like tying a shoelace), shivering, and the four ugly 'umbles' (fumbles, mumbles, grumbles, stumbles) leading to a dangerous drop in body temperature.
Skin Cancer
New Zealand is wonderfully sunny. So, it is exposed to higher amounts of UV rays, which unfortunately increases the prevalence of sunburn and skin cancer.
Protect yourself by applying sunscreen on your bare skin and wearing UV-blocking sunglasses when you go out.
Financial Control
Most people may not know this, but the reason to get health insurance is not to only protect your health, but to protect your finances (incurred from your health expenses). Indeed, some of you may claim that your medical expenditures are quite low. Nevertheless, you could potentially be burdened with growing costs resulting from critical illnesses or unforeseen mishaps that you may encounter along the way.
This is where health insurance comes in – to safeguard you against huge and devastating medical charges that may be incurred and to gain control of your finances.
Insurance Options
In reality, there are many insurance options ranging from public insurance to international health insurance, as well as those provided by employers.
Let's go granular on these options.
Public Healthcare
The public healthcare system of New Zealand is one of the best in the world. Around 40 public hospitals are available across the country in cities and larger towns. Free medical services involve standard medical tests.
These include children's immunizations and prescription medication for children under six years years of age, providing peace of mind to parents.
However, the free or heavily-subsidized hospital care is only available to citizens, permanent residents, and work visa holders valid for two years or more. Expats don't automatically qualify for the free treatment. Instead, you have to pay the full cost of the treatment.
You need to register with a GP to gain access to the New Zealand healthcare system. First you need to research the practices in your area to find the most suitable GP for your medical needs. There is no restriction as to which doctor an expat has to register with.
The major disadvantage of public healthcare for expats is that not everything is eligible for it. It also comes with a long waiting list for non-emergency treatment. The average waiting time in 2016 was 304 days.
If you have a private health insurance plan, you have the freedom to choose any suitable private healthcare provider, and get attended to within a much shorter time frame.
You have a wide array of private healthcare options to choose from depending on your location and medical needs.
There are over 40 private hospitals across New Zealand specializing in general practices, surgery, geriatric, maternity, and mental health.
Without private health insurance, many people are hesitant to visit these private medical facilities, due to the possibility that their prices might be significantly over their budget.
Primary Health Organization (PHO)
It works to your advantage if your GP is part of a Primary Health Organization (PHO). PHOs are district-funded healthcare initiatives meant to provide cheaper public healthcare. Join a PHO when you register with a GP, as it takes up to three months to process an application.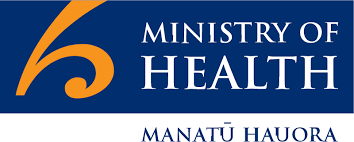 Enrollment forms are available at GPs that are part of a PHO network, just ask your GP receptionist. You need to fill out personal details such as name, date of birth, address, and ethnicity. Your entered data are subject to the Privacy Act 1993 and Health Information Privacy Code 1994, so your privacy is protected.
With a PHO membership, you should be able to access inpatient and outpatient treatments, family doctor consultations, and prescriptions at subsidized costs.
There are also Care Plus services, designed to support people with high healthcare needs stemming from chronic conditions, acute medical or mental health needs, or terminal illnesses. Your eligibility is subject to the assessment made by a doctor or nurse from your appointed GP.
Bear in mind that if you have to seek medical attention at another healthcare provider (if you've been away and contract an illness), you may be charged the full cost of the visit.
The Accident Compensation Corporation (ACC)
Through ACC, everyone in New Zealand – citizens, residents, expats and tourists alike, get free medical care from accident-related injuries. Even if the injured person causes the accident, they can still get coverage from ACC.
Having said that, do note that ACC doesn't cover illnesses and conditions resulting from age or mental issues. For example, you can claim from ACC if you're involved in a car crash, have sustained an injury, and can't go to work. But, you can't claim from ACC if you've eaten food that has gone bad, suffer from food poisoning, and can't go to work.
If you suffer from an injury, go to a healthcare provider. Upon assessing your condition, they will make a claim to ACC on your behalf. If the injury is covered, ACC will reimburse part of the fees to you. You will be notified within a week, sometimes less, if you provide them with your mobile number or email address.
If the injury is not covered, they will inform you too, along with the reasons why.
International Private Health Insurance
Although the public insurance in New Zealand is good, many people opt to go for private insurance, since they want to get immediate treatment without having to be on a waiting list, which can take many months or even years.
Private insurance also gives you access to a large network of private hospitals and medical facilities in New Zealand. Many people are unable to pay for the cost of private medical service without insurance.
When it comes to private insurance, expats have two options between local insurance and international insurance.
International private health insurance tends to be more suitable for expats due to its wider coverage and fewer imposed restrictions, as well as having plans more tailor-made for them.
They can fly to their home country and get treatment in a familiar surrounding for major treatment, and keep their plan when moving out of New Zealand.
Here are some of the well-known ones.
Cigna
Cigna has been offering health insurance and related services for more than 200 years. For NZ expats, it offers 3 packages – Silver, Gold, and Platinum. All packages provide lifetime coverage.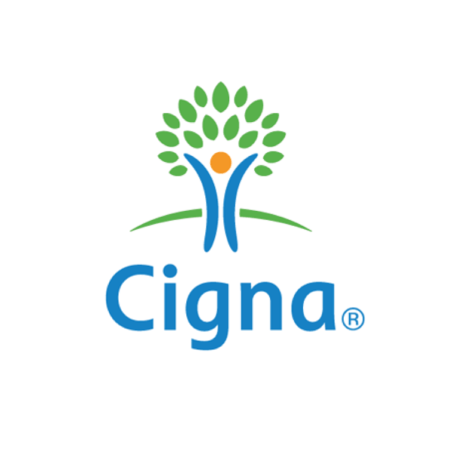 The cheapest base plan consisting of core inpatient treatment, surgeon and consultation fees, as well as cancer care has a limit of $1,000,000 annually, more than enough for the most expensive heart bypass surgery.
This core package also covers transplant procedures, kidney dialysis, diagnostic procedures, and prosthetics. These may be useful due to prevailing health problems common in New Zealand, just like any other first-world country.
The Platinum package, which is the priciest of all, has an unlimited annual coverage.
Insurance plans provided by Cigna are very comprehensive. However, they can be more expensive than other providers as well.
The plans are modular in design so you can pick and choose benefits to suit your needs. The modules are related to outpatient visits, health and wellbeing, vision and dental, and medical evacuation.
For the outpatient module, adult vaccinations, child immunisations, and annual eye and hearing tests are included. Pre-natal and post-natal care are only available in the Gold and Platinum packages, with the pre-condition that the mother has been a policy beneficiary for at least 12 months or more.
The health and wellbeing module also covers routine health check-ups and screening for a few types of cancer such as prostate, breast, and bowel.
For more information about Cigna, you can read our review here.
IMG
Established in January 1990 in Indianapolis, IMG has been providing multiple innovative insurance and reinsurance programs.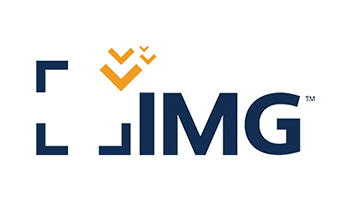 It has four packages to choose from – Bronze, Silver, Gold, and Platinum. The most affordable plan has a lifetime maximum limit of $1,000,000 per individual, while the most expensive plan is $8,000,000 per individual.
All plans allow deductibles and deductible-carry-forward. A deductible-carry-forward enables the carry over of medical charges from the last three months of the current year to next year's deductible. After that deductible is paid, IMG will cover the remaining cost up to the insurance policy limits.
Outpatient costs, hospital emergency, room and board, ICU, CAT scans, MRI, endoscopy, surgery, and chemotherapy are covered by all plans, but are subject to deductible and coinsurance.
Cover for maternity, dental, and vision is provided under the Platinum package.
Only the Bronze package excludes coverage for pre-existing conditions. Other packages include them if the applicant can give evidence of prior comprehensive coverage and no significant break in between.
Two eligible dependent children from the age of 14 days to 9 years are automatically enrolled in the plan at no additional cost for the first year, provided that both parents are covered under the plan.
IMG also has optional coverage for Global Term Life Insurance, Accidental Death & Dismemberment, Terrorism (for Platinum), Sports (for Gold and Platinum) and Dental and Vision (for Bronze, Silver and Gold).
GeoBlue
Also known as Blue Cross International Insurance, it started in 1997.
Unlike previously featured international insurers, GeoBlue is only available to US citizens. But they are a good option especially for those who plan to fly back to the US regularly.

Their expat health insurance, GeoBlue Xplorer, consists of two plans – Essential and Premier. Both plans have an unlimited lifetime maximum and a $250,000 maximum benefit for emergency medical evacuation. Both plans offer the same coverage of inpatient and outpatient services, including physician office visits for infants and children, ambulatory and therapeutic services, prescription drugs, and medical evacuation and repatriation.
Other benefits available under these plans are home healthcare, skilled nursing facilities, hospice care, as well as non-exclusions for extreme sports.
The Xplorer Premier plan differs in that it covers stays within the US up to a total of 9 months for each policy period, subject to some deductible and coinsurance percentages.
Xplorer Essential is more suitable for US citizens who do not plan to return to the US in the near future.
Do note that the policy doesn't automatically renew itself. You must confirm your new policy rate first upon notification of your new plan rate 30 days prior to the policy expiration date.
Aetna
Aetna was established in the USA back in 1853. It specializes in consumer-directed health insurance and related services.

It has 2 plans for expats – MHP for American citizens and Pioneer for non-American citizens.
MHP has 2 packages – Classic and Exclusive. Both plans have an annual maximum coverage of $4,000,000, again more than enough to cover the most expensive surgery.
The Exclusive package fully covers inpatient and day patient care, certain diagnostic procedures, emergency dental, medical evacuation, outpatient care, and preventive care, while the Classic package only covers 80% for each of those treatments. There is also a coinsurance plan associated with the Classic package where the limit is $1000.
As for Pioneer, it has four packages – 1750, 2500, 4000, and 5000. The cheapest package has annual maximum coverage of $1,750,000, while Pioneer 5000, the most expensive package, has annual maximum coverage of $5,000,000.
All Pioneer plans provide coverage for inpatient and daycare treatment, parent accommodation, outpatient post-hospitalization treatment, rehabilitation, cancer care, surgical procedures, and medical evacuation.
Pioneer 2500, 4000, and 5000 provide coverage for physiotherapy and complementary medicine, psychiatric treatment, prosthetic and orthotic supplies, congenital abnormalities, and organ transplants, among others.
Annual deductibles can be applied to Pioneer 1750, while outpatient coinsurance percentages (up to a maximum of $5,000) can only be applied to Pioneer 2500, 4000 and 5000.
Local Private Health Insurance
Local private health insurance companies are NZ-owned. You can go local, but there are conditions you have to satisfy first, such as having a permanent resident visa.
Furthermore, some of them only provide coverage for a limited period of time for expats. On the upside, local insurers tend to have a wider and better-connected network of healthcare providers.
Here are some of the popular ones.
Southern Cross
Southern Cross is a non-profit organization and is New Zealand's largest non-public healthcare organization.

Its most basic plan (HealthEssentials) has limited coverage on day-to-day treatments, consisting of GP consultations, physiotherapy, chiropractor visits, acupuncture, vision, and dental. This is one example of a minor insurance plan that was mentioned previously.
Its entry level package (Wellbeing Starter) serves to address crucial and large concerns like cancer and cardiac surgery. The package can cover surgical procedures up to $500,000 per year, with $100,000 per year for cardiac surgery.
It also provides benefits for post-op support such as home nursing, speech and language therapy, and physiotherapy. This package does not cover day-to-day treatment, which is almost similar to a major insurance plan. You have the option to add a HealthEssentials plan into this package.
Its standard, comprehensive, and premium packages (Wellbeing One, Wellbeing Two, and UltraCare respectively) have unlimited coverage for surgical procedures and limited coverage for diagnostic imaging and tests, consultation, and post-op support.
Day-to-day treatment, vision, and dental coverage are available via add-on modules for WellBeing One and Two. While UltraCare already provides coverage for several types of day-to-day treatments.
You're qualified to apply for the health insurance package if you have a permanent resident visa and are entitled to the publicly funded health and disability services as determined by the Ministry of Health. If you don't meet any of these criteria, you can apply for its travel insurance packages instead.
Refer to this page for more details about Southern Cross health insurance for expats.
Accuro
Accuro is also a not-for-profit organization, providing health insurance since 1971. It has a specialized package for expats who plan to stay in NZ for less than 2 years, called SmartStay.

The Hospital and Surgical base plan has coverage of $150,000 per claim of general and oral surgery, major diagnostic procedures like CT and MRI scans (limits differ for each procedure), and $65,000 of private and public hospital admissions per year. There's also coverage for treatment outside NZ which is $25,000 per year.
Other benefits include speech language therapy and physiotherapy as part of post-op treatment following related surgery.
There are three additional plans that you can add to the base plan – Specialist, GP, and Day-to-Day. The Specialist plan is the most popular, enabling access to diagnostic tests and specialist consultations. The GP plan is recommended if you often see a doctor, especially for prescriptions. It also covers lab tests ordered by your doctor. Meanwhile, the Day-to-Day plan covers everyday costs for appointments with doctors, dentists, opticians, or natural therapists.
The plan is also designed to complement ACC, where Accuro provides a top-up to cover the difference between ACC coverage and actual costs of personal injury due to accidents.
This page offers more details about Accuro's health insurance plans for expats.
Social Security
Social security contributions are not made mandatory for New Zealand employers and employees. Instead, employees and the self-employed are required to contribute to the Accident Compensation Corporation (ACC) scheme, which provides reimbursement in the event of an accident either at work or elsewhere.
In short, NZ nationals, residents, and foreign workers are covered by social security, but they must contribute to the ACC scheme.
Social security benefits encompass old age, disability, survivors, sickness and maternity, work injury, unemployment, and family allowances. Benefits are paid out only after a minimum period of residence. For example, state pension is given only after you've lived in New Zealand for 10 years minimum, while unemployment benefits are available to those who have stayed for 2 years minimum.
This is different from public healthcare amenities which serve to address your immediate health concerns.
Group Insurance
Group insurance is normally part of the benefits offered by employers to their employees. It provides substantial savings compared with individual plans, due to the spread of risk across several people in a group. Group rates may still vary depending on certain criteria, such as smokers/non-smokers, pre-existing medical conditions, etc.
Travel Insurance
Travel insurance provides health insurance coverage to a lesser extent for those going overseas for a single trip or within a shorter time period. It also protects against non-medical risks, such as lost luggage and trip cancellation, that are normally associated with travel.
Travel insurance comes with health coverage but is only available to those who just moved to New Zealand. The maximum coverage period can be up to six months depending on your nationality.
You can read more in our comprehensive guide to travel insurance in NZ.
Insurance Plans Explained
You may be tempted to just choose an insurance policy based on its monthly premium, the number of illnesses it covers, and the coverage limits, but those criteria are not enough.
You may end up with a nasty surprise if you neglect doing thorough research on other aspects. The following list explains important factors you need to consider before deciding on a suitable insurance package.
These types of health insurance are available under local and international insurance packages through different customized plans, covering either inpatient treatment (major), outpatient (minor), or both (comprehensive).
Types of Health Insurance
Coverage is the amount of risk or liability that is covered for an individual or entity through insurance services. In terms of health insurance, it refers to the medical expenses up to the maximum amount covered.
Let's go through three types of health insurance plans to give you a better idea of the coverage.
You should note that many insurance providers do not use the exact terms minor, major, and comprehensive.
Minor
Minor health insurance plans give you coverage for day-to-day medical treatment like doctor's appointments and prescription fees. This type of plan provides little to no coverage for more significant major surgeries or procedures.
Major
A major plan differs from a minor one in that it provides coverage for elective non-emergency surgeries, major treatment, and specialist visits, but does not cover day-to-day medical expenses.
Comprehensive
A comprehensive health insurance plan is essentially a combination of both minor and major coverage – day-to-day medical treatment plus major surgical procedures.
Cost
Cost is one of the most important factors when choosing a health insurance package. Nevertheless, the terms used relating to cost can be confusing. Let's walk you through these terms.
Payment terms
You have the option of monthly, quarterly, or yearly payments for your insurance premiums using your debit or credit card. It is advisable to directly opt for a yearly payment as most insurers will impose significant surcharges for monthly and quarterly payments.
Deductible
Deductible is the policy amount you pay out-of-pocket first before your health insurer covers the rest of the medical expenses. You are required to pay this amount directly to the hospital or clinic where you seek treatment.
For example, if your plan is subject to a deductible of $500, and your hospitalization bill runs up to $1500, you will have to pay $500 of the total medical expenses. The remaining balance of $1000 will be paid by the health insurance company.
Generally, insurance plans with higher deductibles have lower monthly premiums, as the insurer has less responsibility for the insured's overall coverage.
Just be sure to keep your receipts for the hospital visits so that you can track your deductible and alert your insurer once it passes the limit and coverage from them has to kick in.
A good rule to determine your maximum amount of deductible is by keeping it to no more than 5% of your gross annual income.
Coinsurance
Coinsurance is the percentage of the bill you have to pay after you meet your deductible. It's an agreement between you and your insurer to pay a specified percentage of the medical costs.
For example, you have maxed out your deductible from your last hospital visit. Your current hospitalisation bill comes to $1000. If your coinsurance agreement is 70%-30%, you then pay $300, while the remaining $700 will be borne by your insurer.
There is an out-of-pocket maximum associated with this agreement. Basically, it's the ceiling amount you have to pay from the coinsurance percentage. If your percentage exceeds this out-of-pocket maximum, your health insurance company will cover the outstanding balance.
Copay
Copays are flat fees payable by you. You and your insurer may have a copay agreement for doctor's visits and prescription charges.
For example, your policy stipulates $30 copay for doctor's visits. So, you pay $30 for each visit to a doctor out-of-pocket.
Medical Inflation
There are concerns over rising insurance premiums yearly. Apparently, it's not just senior citizens who are affected, but also people from younger age groups. The increase is in the range of 9% to 11% each year. This is due to medical inflation, or simply put, the rising cost in medical care.
So, you need to account for a yearly increase in your premium. Talk to your potential insurer to get a feeling as to what percentage of increase you'll be looking at.
Age Groups
Health insurance premiums in New Zealand are rated by attained age. The associated age bands are either single-year or 5-year until reaching a certain age. Then, the community-rated age band kicks in, which charges the same premium for all within the age category.
You can compare your current rate with those 10-15 years older than you to get an indication of what kind of increase in premiums you should expect as your age advances.
Exclusions
All insurance policies have exclusions. Some may only cover certain illnesses and not others. I have encountered some insurers who cover critical illnesses, but upon further scrutiny, do not cover women's critical illnesses. Let's go through the list of exclusions.
Common exclusions
HIV/AIDS and related medical conditions
Fertility treatment
Cosmetic treatment
Self-inflicted injuries
Gender reassignment surgery
Illness caused or contributed by drug or substance abuse
Senile illnesses or dementia
Any sexually-transmitted disease
Pre-existing conditions
In most cases, pre-existing medical conditions are excluded from coverage. In situations where these are covered, you need to first show evidence of prior comprehensive health insurance and no break in coverage. The insurer's underwriters will determine whether they are able to include the medical condition by checking your past medical history and performing risk assessments based on your age, gender, and lifestyle.
Also, the health insurer is likely to quote a higher premium should they agree to cover your pre-existing medical conditions. However, some of these may be permanently excluded, such as:
Cancer
Cardiovascular conditions
Back conditions
Hip or knee conditions
Extreme sports
It's no secret that a lot of expats move to New Zealand to take up myriad adventurous activities that this country has to offer. And you might be one of them!
But do take note that injuries and conditions caused by the following adrenaline-rush activities are usually not covered by health insurance:
Cliff jumping
Professional sports
Motorsports and racing
Shooting
Expeditions to inaccessible, remote, or previously unexplored places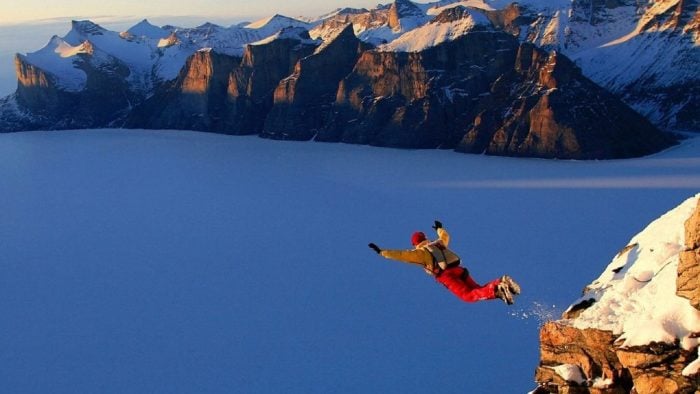 Cancellations or Non-Extensions
You need to check in the fine print whether the insurance company can reserve the right to cancel your insurance plan or choose not to renew it. Check whether your plan is subject to a yearly renewal and whether it's easy for them to refrain from renewing the terms with you. This usually happens if you start to file numerous costly claims and become expensive for them to keep.
Coverage Limits
How exactly do you figure out the most suitable overall plan limit? The rule of thumb is to find out the most expensive surgery in New Zealand. Not surprisingly, it's the heart valve replacement surgery, which can cost you up to $78,400. So, you should probably get an insurance package with that amount of annual coverage limit.
If your children are also part of the package, you might want to factor in common surgeries related to them. In this part of the world, tonsil removal and grommet surgery are prevalent as most children are prone to tonsil and ear infections. Tonsil removal can run up to $6,300 while grommet surgery cost is $2,600.
Then, there are also the benefits and procedure-specific limits you need to consider. Let's examine them one by one.
Overall Plan Limits
Generally, health insurance plans have two kinds of overall plan limits – annual limits and lifetime limits.
Annual limits are the maximum allowed medical expenses you can reach in a given policy year, as long as the policy is active. Most international companies like Cigna and Aetna (international) offer plans with annual limits.
Lifetime limits are the ceiling value of medical expenses you can reach for the duration of your enrolment in an insurance plan. IMG is one of the international insurance companies that offers lifetime limits in their plans.
Higher-end insurance plans normally have unlimited annual cover. As reassuring and convenient as that may seem, don't forget that the premiums will put an ugly dent in your wallet.
Benefits Limits
Benefits limits usually refer to inpatient treatment cost limits. These typically include room and board, operations, ICU, surgical fees, anaesthetics fees, and hospital bills.
Be aware that benefits limits are different from overall plan limits.
For example, your overall plan limit can be $100,000, but if your insurer limits your inpatient treatment to $30,000, you will have to pay the difference should your hospital bills exceed $30,000. Furthermore, do check whether this coverage includes pre- and post-op care as well as follow-up visits. They may be offered as add-ons.
Most insurers pre-package inpatient treatment into the base plan, while the rest such as outpatient, vision, and dental are additional/optional benefits.
Accuro has inpatient treatment limits through their hospital medical admission plan.
Procedure-Specific Limits
There are limits imposed by insurance companies for specific procedures. Here's a list of some of those procedures.
Organ Transplants
Some insurers provide coverage for transplants involving organs, bone marrow, and stem cells. Some even include anti-rejection medicines following the transplants.
Check with your potential insurer whether there is a coverage limit for this kind of procedure.
GeoBlue provides limited coverage for organ transplants for its beneficiaries.
Maternity
Maternity coverage, which includes routine childbirth procedures and post-natal care, usually comes with the condition that the mother has to have been a policy beneficiary for at least 10 months.
As this is something that we can only control to a certain extent, check first with your prospective insurer if the coverage of dependents includes maternity care.
Some insurers may offer maternity coverage as a separate add-on to your existing package with deductible options.
Cigna and GeoBlue provide maternity coverage with the condition that the mother has been a beneficiary for at least 12 months.
Prosthetics
Diabetes and vascular diseases appear to be the main reasons for amputation in New Zealand, necessitating further internal or external prosthetic procedures.
Most insurance companies define this as a specific procedure with imposed limits. Other insurers stipulate that if the costs incurred are related to certain medical conditions that they cover, then the coverage will be according to those specified limits.
Accuro, Southern Cross and Cigna provide prosthetics coverage.
Age Restrictions
The older you are, the more you have to pay for premiums. This is expected, as most bodily processes decline with age, causing more health complications and sickness, thus requiring more time in healthcare.
Most insurers do not accept applicants who are 60 years and above, but there are some who still accept those below 65 years of age.
Certain conditions associated with old age, such as arthritis, glaucoma, and osteoporosis as declared in the medical questionnaire, can be covered under outpatient treatment costs.
When looking for a suitable health insurance package, watch out for any specified maximum age. It usually comes with cheap premiums. As there is no way of knowing how long we will live, it's better to get a plan with lifetime coverage.
Optional Coverage Choices
You can opt for additional coverage depending on your needs. You should also take into consideration your foreseeable needs as you grow older. These are called add-ons or modules. Of course, you'll need to pay a higher premium with these add-ons.
Some insurers offer deductible options to keep the premium low. Otherwise, you can always opt out and fully pay for them.
Let's take a look at these optional add-ons.
Outpatient Department
Outpatient department (OPD) coverage involves medical treatments that don't require an overnight stay in hospital. These normally include prescribed outpatient drugs and dressings. Check with your prospective insurer to determine anything else included under their OPD coverage that you may need, such as pre-natal and post-natal outpatient care, physiotherapy, and routine health check-ups.
For example, if you or your spouse is pregnant, it's extremely useful to have pre-natal outpatient care as part of the coverage. Pregnancy is a costly endeavor. Periodic visits to the gynaecologist could set you back by $240 per 30-minute session.
The same goes with long-term outpatient care such as cancer, kidney failure, and diabetes.
If you have these conditions, you might want to consider having OPD coverage rather than paying out-of-pocket for every hospital visit.
Dental and Vision
Dental and Vision are always categorized as an optional coverage. Some insurers only cover dental and not vision.
The dental and vision package generally covers preventative, routine and major dental treatments, as well as eye examinations and costs for spectacles and lenses.
Medical Evacuation
A medical evacuation (Medevac) can result in unforeseen expenses running up to the hundreds of thousands. This happens when you need urgent medical attention but the local hospital facilities do not have the right equipment or expertise. The nearest hospital with adequate medical care is hours away and your life depends on the ability to get the said medical care quickly.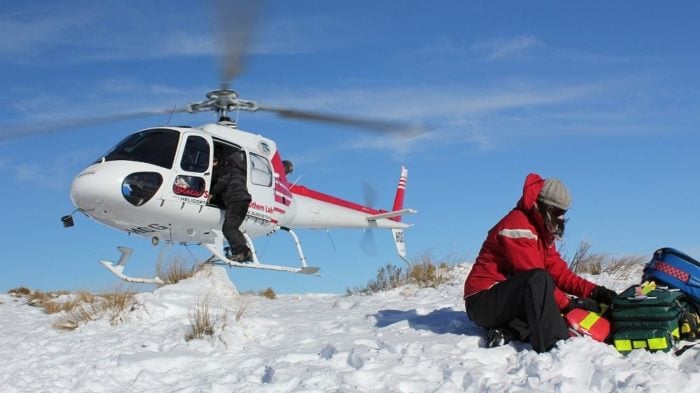 For example, you may be in Wellington when you suffer a spinal injury which needs immediate access to Christchurch's specialist spinal unit. A plane with intensive care facilities is needed to transport you to Christchurch. The Emergency Medical Evacuation benefit can cover this cost and saves you money.
The benefit may even pay to transport you back to your home country (repatriation) in situations where hospitals in New Zealand do not have the necessary equipment and expertise to treat you expediently.
COVID-19
In light of the recent COVID-19 situation, it's wise to check with your prospective insurer about what kind of coverage you'll be getting. As the situation is dire and constantly evolving, insurers could also be revising the coverage relating to this pandemic.
Most insurers have claimed that COVID-19 has no impact on their insurance offerings as pandemics are generally covered. In any case, COVID-19 patients needing urgent, acute care get priority attention and free treatment in NZ's public hospitals.
Family Members
If you are moving to New Zealand with your family, it's only logical to ensure they have health insurance coverage too. Your spouse and children can be classified as dependents under your health insurance plan.
In some plans, unmarried domestic partners are also accepted as dependents. The age limits of children qualified to be dependents vary. Some insurers set the age limit as 18 while some others even set it up to 26 years of age. So, be sure to check up on this.
Your dependents will generally have similar types of coverage as yours. In terms of pre-natal visits, child immunisations, and treatment specific to children and mother, check with your prospective insurer to see whether they are covered by your plan or if you will have to purchase separate add-ons.
In order to qualify for maternity benefits, most insurance companies stipulate that the mother has to be covered under the policy for at least 10 months. The coverage includes childbirth, post-natal care, routine parent and baby treatments, as well as maternity complications (e.g. miscarriage and ectopic pregnancy).
To get immediate coverage after birth, a newborn needs to be added to the policy first.
Other Terms and Conditions
There may be terms and conditions in a health insurance agreement that may not work to your advantage. You still need to do your reading of the fine print involved. No doubt it is time-consuming, but worth the peace of mind you'll get once you have the confidence that you've chosen the most suitable plan and insurer.
At any rate, you can always contact your prospective insurer to get things clarified before making any decision.
Comparison Website
Now that you know what to look for in a health insurance plan, as well as the available insurance companies, you may want to delve further into your options.
Reading from various resources online can sometimes be cumbersome, and may leave you even more confused as there are so many insurers to choose from. So, what's an expat to do?
Thankfully, there's a website that does all the comparisons between multiple insurance companies for you. You only need to enter parameters such as duration of coverage, area of coverage, nationality, date of birth ,and dependents.
The website will proceed to find insurance packages along with quotes that closely match your requirements.
This essentially means that you'll only have to do further research on shortlisted insurers and their offered policies.
Unless you know insurance well, it is still recommended to talk to an insurance broker before buying a plan. Information you find on these websites focuses on numbers, without showing those important factors that we discussed in previous sections.
International Citizens Insurance is a good website to start with if you want to go the international insurance route. You can get quotes from various international plans at once and be able to ask their brokers for a recommendation based on your requirements and situation.
If you want to compare plans alone based on numbers, you can use these websites: LifeDirect, glimp, and InsureMe.
Paperwork
When dealing with insurance, you need to take into consideration the amount of paperwork involved. The following are four common areas in which you need to file paperwork:
Insurance Applications
When applying for insurance, you are required to fill out the application form. Many companies have online forms, but you are expected to print them out and sign them before sending them back.
You need to fill out details about yourself, work information, dependent information, as well as your health history. If you lie about past illness, you risk voiding the coverage.
Some may ask if other insurers have rejected your application. If you think you might be rejected, apply for all of them at once so you don't have to declare that your application has been refused by another insurer.
Prior Authorizations
Some insurance providers require prior authorization before you can get hospital care for any non-urgent treatment. This may include the more expensive outpatient treatments such as MRIs.
Expect a 2-3 day wait time due to the back and forth between your insurer and the hospital before the insurance comes through.
For urgent cases, get in touch with your insurer as soon as possible.
If you are unclear which hospital services require prior authorizations, it's best to check directly with your insurer.
Making Claims
Most insurers now enable you to submit claims online. Just be sure to attach the necessary documentation for the claims to be approved, such as receipts and doctor's reports. There are cases where you are required to pay first, even though the treatment is covered by your insurance plan. Again, it's important to have the documentation in place along with your claims paperwork in order for you to be reimbursed appropriately without any delay.
Denials of Claims
There are instances where claims can be denied by insurance companies.
There could be many reasons for this, which include: the treatment is deemed medically unnecessary, your coverage does not include that particular treatment, and the treatment is due to pre-existing conditions that are not covered in the first place.
The best way to avoid these nasty surprises is by checking with your insurer first before proceeding with any treatment, especially if it's something major or out of the ordinary.
Welcome Pack
Upon the successful application of your health insurance followed by your agreement to join, the insurer will send you a welcome package. It usually consists of the policy documents, ID card, and in some instances, login credentials to access the health insurance app.
You'll get the soft-copy form of the policy documents, but you can still arrange to have the physical copy mailed to you. Make sure to go through the contents of the document to confirm that all your agreed coverages are in it.
You can print out your ID card (if it's in soft-copy form), and show it during your next hospital visit. Do note that the ID card is not used for payment. It's only a means for the healthcare providers to identify you. The ID card normally has all the contact numbers you'll need printed on it.
The health insurance app has functionality such as online claim filing and submission, coverage checks for you and your dependents, and a list of healthcare facilities and professionals near you.
Choosing the Right Plan
By now you may have realized that there is no one-size-fits-all insurance plan. You have to decide based on your current and foreseeable health conditions, as well as other factors like your budget, pre-existing conditions, and dependents.
Comprehensive coverage would be your best bet, as it includes both day-to-day outpatient treatments and major surgical procedures. If budget is a concern, then look for the best major coverage that covers critical illnesses such as cancer care.
With the comparison website mentioned previously, you will receive a shortlist of insurance companies where each company provides a side-by-side comparison of their offered plans and quotes. It also has a nice feature where you can select the combination of a deductible amount and/or a coinsurance percentage.
The system will proceed to re-calculate the updated monthly premium based on the new amount and percentage. Of course, this is only available for plans that have deductible and coinsurance options.
Their agent will also get in touch with you to follow up and attend to any questions you may have. This way, you will obtain a clearer picture as to which insurance plan suits you best.
Now, on to You
Now that you have all this info at your disposal, it's time to take the first step. Start doing your research, make appointments with a few insurance agents, talk to other expats about the plans they chose.
Nothing beats the peace of mind of securing health insurance that you can always fall back on upon moving to this wonderful country. Go ahead, plan that white-water rafting trip you've been dreaming about!