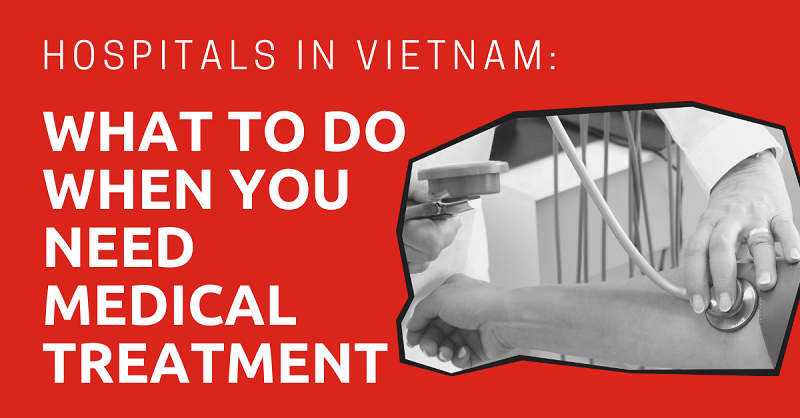 You can live a life free of accidents, but you can't run from sickness. Sooner or later, you're going get sick and have to see a doctor.
Supposing that you're an expat living in Vietnam, illness is even more likely. The country's tropical climate might mess with your body, and it may take some time before you get used to it.
Therefore, it's good to know the basics of how to visit a hospital in Vietnam without worrying about language barriers, cultural differences, or bureaucratic hassles.
With that in mind, this guide will show you the options you have available in Vietnam for receiving medical care, how to schedule an appointment, and what you can expect when you visit one of the country's private or public hospitals.
This article will take approximately 20 minutes to read. Don't have the time right now? No worries. You can email the ad-free version of the article to yourself and read it later!
Treatment Quality
In recent years, Vietnam has made substantial progress in medical treatment. While the country isn't exactly the rising star of the medical world, it provides reasonable health care to Vietnamese people and expats alike.
Naturally, you'll have an easier time finding good hospitals in big cities than in rural areas.
If you live in Vietnam's major metropolises such as Hanoi, Ho Chi Minh City, Da Nang, and the like, you'll have no difficulties finding hospitals that can treat all kinds of illness—no matter how serious.
Moreover, provincial hospitals are of a lower standard but their quality is improving.
Public hospitals are the main pillar of Vietnam's healthcare. They're divided into three levels with great disparities.
For instance, top-tier hospitals provide excellent care while those at the lower end aren't as good (more on that later).
During the past decade, private clinics with state-of-the-art facilities and professional staff have been opening while international healthcare companies have made inroads into Vietnam.
That trend enhances the diversity of options and increases the overall treatment quality.
As a sign of rising quality, medical tourism is taking shape in Vietnam, attracting patients even from countries with advanced healthcare networks.
Also, Vietnamese doctors have achieved international recognition in several fields like fertility treatment, endoscopic surgery, and dental care.
They provide their customers with services that are as good as those in the West but charge a fraction of the costs.
Quality of Doctors
Like in any other country, it's extremely challenging and demanding to become a doctor in Vietnam.
Prestigious medical schools only take in the best students who will have to undergo nine to 10 years of extensive training before they can work as certified doctors.
A number of doctors even go on to receive further education abroad. This ensures confidence in the quality of doctors.
However, in Vietnam there exists a second pathway to becoming a doctor, a more controversial pathway that is.
Students from the physician assistant program lasting only three years can work for some time before returning to medical school and studying for four more years to be recognized as doctors.
Their quality is open to question, but the good news is that you're unlikely to encounter them in big hospitals.
An important thing to remember is that doctors in Vietnam have mastered a large number of complicated techniques and cures for rare diseases.
While being a tiring year for the global medical community, 2020 marked a milestone for the Vietnamese healthcare network as doctors from Ho Chi Minh City successfully separated a pair of conjoined twins in an incredibly complex surgery.
The operation caused a massive social media vibe and was hailed as a great achievement.
A surgery of this scale would have required foreign assistance in the past, but now, Vietnamese doctors are in control of every aspect.
If they can deal with rare, dangerous birth defects, they can deal with anything.
Hospital Types
Types of hospital in Vietnam are very similar to Thailand. They can be separated into three groups:
Government hospitals
Premium clinics provided by government hospitals
Private and international hospitals
They also have similar advantages and disadvantages as their counterparts in Thailand.
Public hospitals provide quality treatment but are hard to navigate, have long wait times, and you need to be able to speak Vietnamese.
Premium clinics have a shorter wait times but are also more expensive.
Private hospitals are a popular option since they're much more convenient—but they also charge more.
Let's look at each one a bit more closely.
Government Hospitals
Public hospitals in Vietnam are divided into three levels:
Central level
Provincial level
District level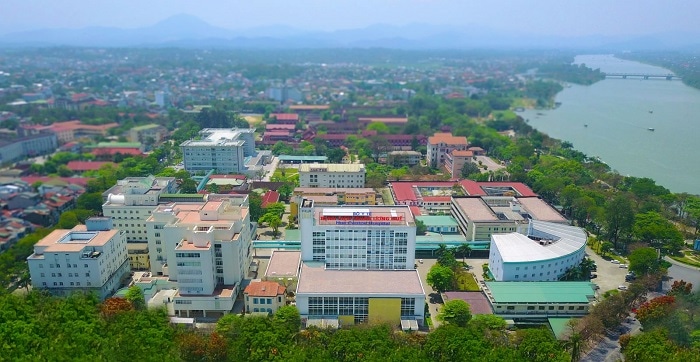 Central level hospitals are distributed across Vietnam's big cities. They have excellent doctors who are well-versed in treating serious conditions.
Some household names in Northern Vietnam are Bach Mai Hospital (Hanoi's largest hospital), K Hospital (Hanoi, Vietnam's largest cancer hospital), and Viet Duc Hospital (Hanoi, Vietnam's largest center of surgery).
Hue Central Hospital is the largest hospital in Central Vietnam and it's also the first Western hospital, while Cho Ray Hospital is the largest hospital in Ho Chi Minh City.
Central hospitals have units dedicated to treating foreign patients, with English-speaking staff on hand.
Due to their quality, they may have very long wait times. Still, they charge much more reasonable fees than other types of hospitals in the country.
Provincial and district hospitals provide care of lower quality, having inferior facilities and less experienced doctors.
Because of that, people go to these places for checkups or treatment of minor illness.
Also, district hospitals are usually reluctant to admit foreign patients unless it's an emergency.
A popular description of public hospitals in Vietnam circulating around the internet says that they're overcrowded and underfunded.
But since the 2018 hospital autonomy reforms came into effect, things have changed for the better at district hospitals.
They have drastically improved patient satisfaction and treatment quality by increasing the resources that hospitals have.
At government hospitals, there's still a long way to go, but things have been changing for the better.
Premium Services From Government Hospitals
Big public hospitals in Vietnam offer premium healthcare services outside of compulsory health insurance coverage.
Patients opting for those services ("khám dịch vụ" in Vietnamese) are admitted more quickly, examined more comprehensively and given better medications.
Of course, they pay much higher fees out of their own pockets.
Still, the costs of premium services are still cheaper than what private hospitals offer.
They are the popular choice for the Vietnamese middle class.
Premium services come with higher satisfaction, but during the rush hour or times when hospital capabilities are strained, their quality may suffer.
They're the largest source of income for many public hospitals that welcome hard cash from foreign customers.
Private and International Hospitals
As expected, private and international hospitals in Vietnam provide superb and expensive healthcare services.
They're usually geared towards expats who live in Vietnam and wealthy Vietnamese, and they employ foreign specialists or overseas-trained Vietnamese doctors.
Hospitals of this kind have short wait times and high customer satisfaction rates because they're commercial enterprises.
Also, language barriers aren't a problem as you're taken care by Western doctors or at least Vietnamese doctors fluent in English.
Treatment at private and international hospitals is as enjoyable as visiting a hospital could be.
The downside is that services at private and hospitals could be five to 10 times as expensive as those at public hospitals.
The top name in the field is probably Vinmec, which has opened many clinics across Vietnam.
It's also among the players that spearheaded Vietnam's nascent medical tourism.
Other great destinations are Hanoi French Hospital, International SOS Clinic (Hanoi), Hoan My Medical Corporation (many clinics across Vietnam), Raffles Medical Clinic (many branches across Vietnam), Franco-Vietnamese Hospital (Hanoi and Ho Chi Minh City), Columbia Asia International Hospital (Ho Chi Minh City).
Now that you know the three main places you can get treated in Vietnam, let's look at the pros and cons of visiting a hospital in the country.
Pros and Cons
Let's take a look at the pros and cons of hospitals in Vietnam, in general.
Pros
From an expat's point of view, the best thing about hospitals in Vietnam is probably the close distance.
If you live in Vietnam, visiting a local hospital is great to save some traveling time.
Just imagine how tiring and troubling it is to fly all the way to Bangkok, Singapore, or other destinations for treatment.
Affordability is the next strong point.
Even private hospitals, though expensive by Vietnamese standards, still offer very reasonable prices compared to the colossal costs of clinics in the West.
For example, the average cost of inpatient care per day at U.S. hopitals is around US$2,000.
Meanwhile, a VIP room at a Vietnamese private hospital is between US$150 and US$300 per day—andpublic hospitals have rooms at much lower prices.
Another example: a heart valve replacement costs US$3,500 to US$6,000 in Vietnam, but a similar operation in the U.S. will cause a assive dent of at US$170,000.
Also, universal healthcare is a thing in Vietnam.
All workers—expats included—on permanent contracts of more than three months are required to participate.
This ensures that you've always got some coverage.
Cons
Public hospitals in Vietnam have several drawbacks that many expat complain about.
Among them are long wait times, overcrowding, lack of English-speaking staff, and poor customer service.
To be fair, the 2018 reforms have raised the overall quality, though expats may still find public hospitals inadequate to their needs.
But if you go to central hospitals, you're more likely to meet English-speaking doctors and receive good healthcare.
Another downside: the English version of many public hospitals' websites has quite poor content and doesn't offer much help.
Well-known private hospitals reliably provide excellent care. But like other countries, there are many hospitals putting profits above anything else.
They employ cheaply-paid and poorly-trained doctors. They cash in on the assumption that private hospitals are for the rich.
Therefore, if you plan to visit a private hospital, doing some research would be useful.
Another concern is that while many doctors are competent, you may encounter medical-assistants-turned-doctors, whose quality even Vietnamese patients don't trust.
They usually work at provincial and district hospitals and there is no visible way to tell them apart from conventional doctors.
Such a system probably doesn't exist in developed nations.
You'll want to avoid these doctors at all costs, but in order to do that, you'll need to know how to find reputable ones, which you'll find out in the next section.
Finding Hospitals
No one wants to get ill and visit a hospital, especially in a foreign country, but if you have to, it's important to make the visit quick and simple.
The first step is to find a hospital near you. To get a few word-of-mouth recommendations, ask your friends or colleagues.
Otherwise, you can Google certain phrases like "hospitals near me" and Google Maps will show you a list of nearby hospitals.
Bear in mind that expensive private clinics are always the top results while public hospitals are somewhere near the bottom.
If you don't want to search for hospitals on your own, we've given you a list of popular hospitals in Vietnam's biggest cities and provinces.
Hanoi
Vinmec International Hospital
Address: 458 Minh Khai Street, Hai Ba Trung District, Vinh Tuy, Hanoi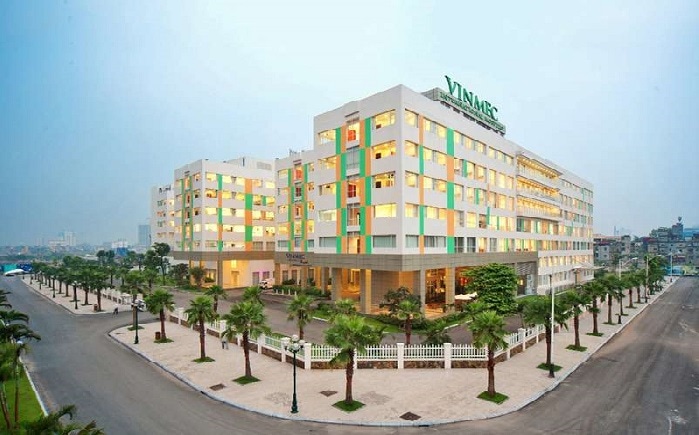 Da Nang
Hoan My Da Nang Hospital
Address: 161 Nguyen Van Linh Street, Thanh Khe District, Da Nang City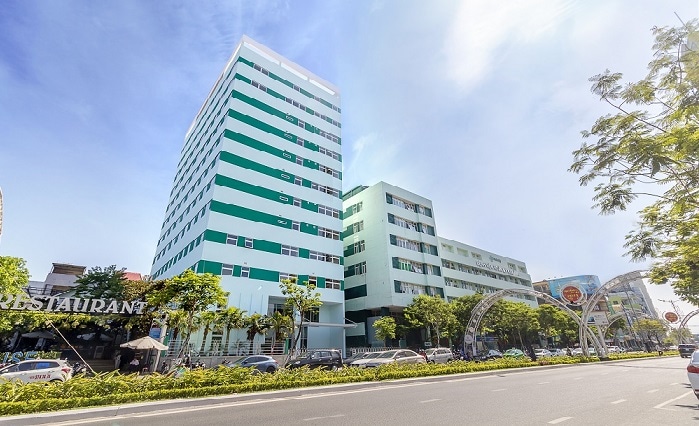 Hoi An
Hoi An Medical Services
Address: 503 Hai Ba Trung Street, Cam Pho, Hoi An, Quang Nam
Nha Trang
VK Hospital
Address: 34/4 Nguyen Thien Thuat, Nha Trang, Khanh Hoa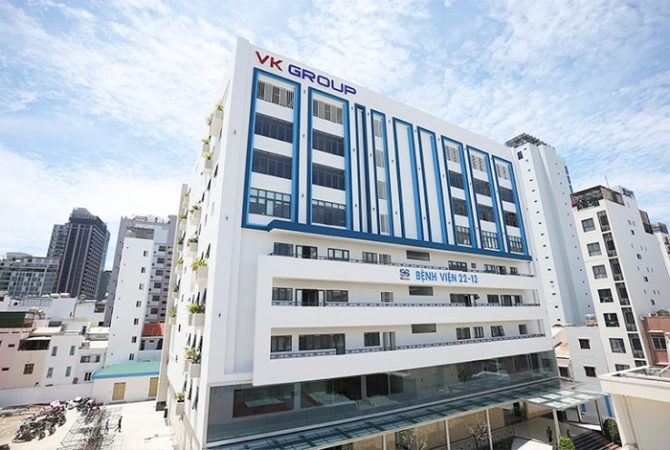 Da Lat
Hoan My General Hospital
Address: Mimosa Street, Ward 10, Da Lat
Telephone: +84 263 3577 633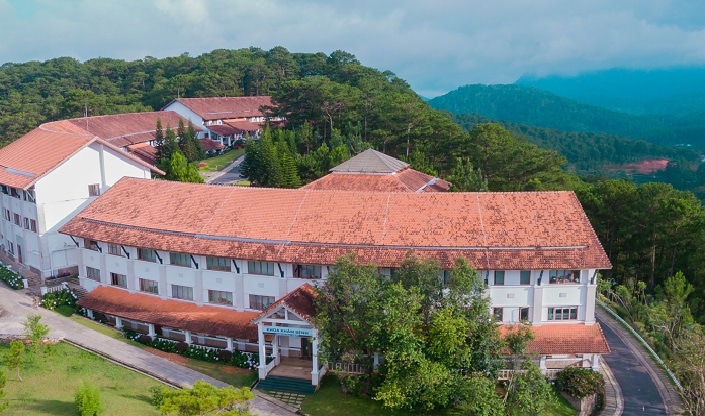 Ho Chi Minh City
Franco-Vietnamese Hospital
Address: 6, Nguyen Luong Bang Street, Saigon South (Phu My Hung), District 7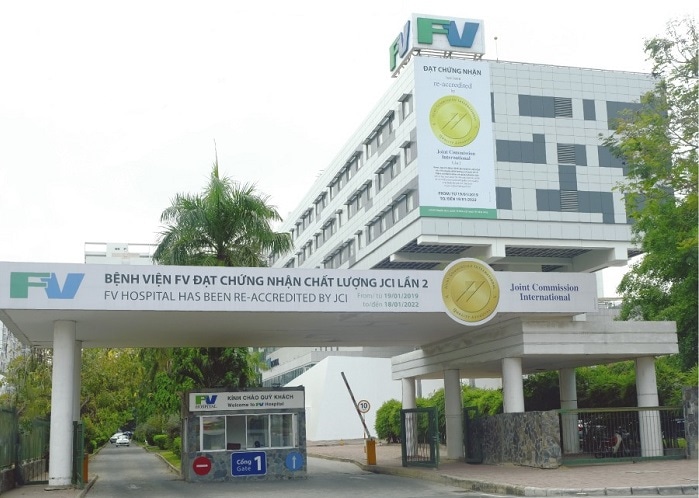 Can Tho
Can Tho Central General Hospital
Address: 315 Nguyen Van Linh Street, An Khanh Ward, Ninh Kieu Ward, Can Tho
Telephone: +84 292 3820 271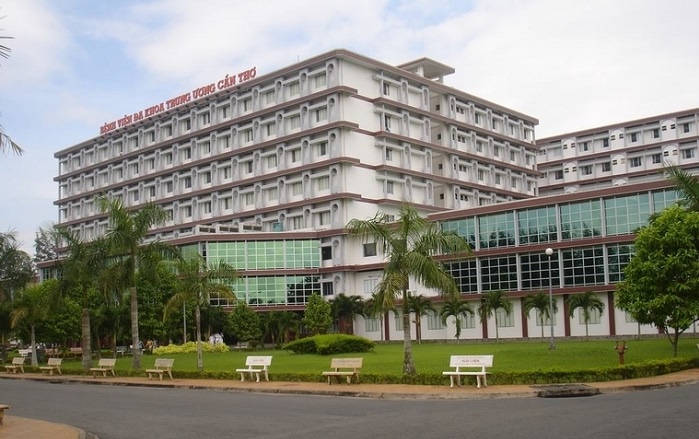 Visiting Hospitals
When it's time to actually visit a hospital in Vietnam, there could be some differences for locals and expats depending on the type of hospital.
If you plan to choose a public hospital, go with a bilingual Vietnamese friend in case you find the doctors' English skills insufficient.
Similar to visiting a dentist, always bring your passport with you, regardless of whether your hospital is private of public.
It's essential to the registration process even if you have a follow-up or an appointment made online.
Making Appointments (Optional)
For public clinics in Vietnam—even big central hospitals—you don't have to make appointments.
All you need to do is to walk in, go to the receptionist's desk, and register yourself.
As such, the websites of many public hospitals don't support the function of making appointments online.
On the contrary, most private hospitals let you make appointments and even choose a doctor or specialist.
The latter is a privilege that is almost unheard of in pubic hospitals.
You just need to enter your personal information, the date and time for your appointment, along with your special request (if any).
The standard time for the hospital to send a response to you varies, usually 12 to 24 hours.
Arriving at the Hospital
Depending on \where you live, traveling to the hospital could be either a relaxing trip or a stressful experience plagued by traffic jams.
If you live in one of Vietnam's metropolises such as HCM City or Hanoi, you should plan your visit with plenty of time to spare.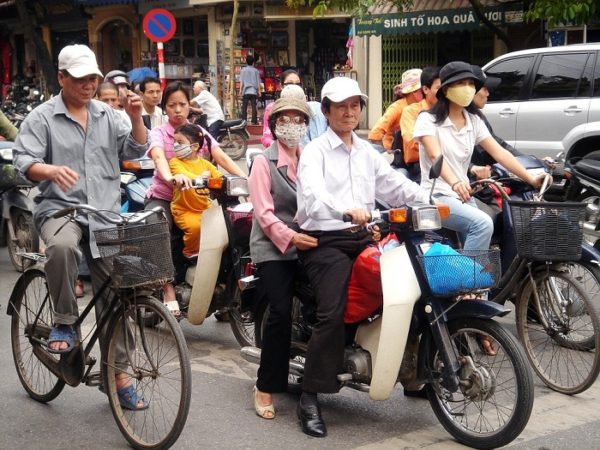 In less-populated cities like Da Lat or Hoi An, you can move around more easily and quickly.
If you're going to visit a well-known central hospital, arrive as early as possible in the morning or the afternoon to get a queue number.
Otherwise, you can wait for hours to see a doctor.
But if you're going to use the costly premium services, wait times can be cut considerably short.
If you've made an appointment at a private hospital, get there 30 to 45 minutes before your appointment time.
There aren't many forms of public transportation in Vietnam. At the moment, the only option are buses, but they aren't exactly speedy.
Private vehicles, especially not-so-bulky motorbikes, will help you travel faster and navigate traffic more smoothly.
You can take the traditional motorbike taxi (or "xe ôm" in Vietnamese) or use ride-sharing apps like GrabBike or GoViet (Gojek).
Registering
At public hospitals, it can take some time to register.
First, you need to walk to the registration desk, take a queue number, then sit on the bench and patiently wait for your turn.
There are always several big LED boards overhead displaying whose turn it is.
When it's yours, go to the desk, hand over your passport, your health record ("sổ khám bệnh" in Vietnamese), and health insurance card (if any).
If you don't have a health record, you can buy one on the spot.
If this is your first visit to the hospital, the receptionist will ask you to fill in a few forms.
This—along with your medical history—will be stored in the hospital's computers so that next time, you only have to hand in your health record.
After you're done registering, tell the receptionist which department you wish to go to.
The receptionist will give you a queue number for that department and the directions on how to get there.
Reception will keep your health insurance card until your visit is over.
If you're unsure about your condition, the receptionist will decide it for you or you will be directed to see a general practitioner.
If you decide to use premium services, the receptionist will collect the fees, then direct you to the department of your choice.
You still have to wait for your queue number after this step, but if you have health insurance, you'll be moved along much more quickly.
Assuming that you're very old or visibly pregnant, the receptionist may choose to process your application right away.
At big hospitals where the queues are long, Vietnamese patients may be approached by individuals who claim to have ties to the hospital's bosses, and for a price, help them get in more quickly.
There have been no reports of foreigners being targeted by this scam, but if you are, don't trust them.
At private hospitals, the process is very much the same, except that the waiting time is way shorter.
If you have an appointment, the receptionist will verify it and then guide you through the steps to see the doctor.
Seeing a Doctor and Receiving Medication
Some hospitals can be very large, so feel free to ask for directions from the staff.
After making your way to the department of your choice, hand in your health records to the nurse in charge of data entry, and wait for your turn.
Each department consists of many rooms, each with a doctor.
Again, keep your eyes on the overhead LED boards. When your number is called, go to the room to see the doctor.
At public hospitals, the standard process is something like this. The doctor will first ask about your symptoms and perform some simple techniques, like checking your pulse or observing your throat.
If you only have a mild illness, they will stop here and give you medication.
For more complicated cases, you'll be sent to other departments to take relevant tests.
Again, once you're in another department, take a queue number and wait your turn.
If you're using premium services, you'll have to pay for each service you use before you see a doctor.
Once you've come back for the test results, the doctor will study them and come up with a conclusive diagnosis.
Normally, they'll give you the prescription and ask you to come in for a follow-up.
Then you get back your health record, return to the registration desk to get your health insurance card, and pay any costs not covered by your health insurance.
Now you can go to the hospital's pharmacy to pick up your medications before going home.
For private hospitals, the process is somewhat similar, but you'll have more time to talk to the doctor.
Getting Admitted
In serious cases, the doctor will ask you to stay in the hospital.
You'll then be presented with room options, ranging from private rooms to shared rooms (2 to 5 beds) or even "communal" rooms (more than 10 beds).
In a public hospital, you can sign up for VIP services and stay in a comfortable room.
If not, you may end up in a room with less amenities and creature comforts.
Moreover, if you stay at a private hospital, there are various expensive options for you to choose from.
We've mentioned health insurance throughout this article, so let's take a quick look at how that works in Vietnam.
Health Insurance
Vietnam's compulsory health insurance program covers 80 percent of treatment costs in most cases.
It applies to all public hospitals and private hospitals affiliated with Vietnam's Social Security.
If you get treated by a hospital that isn't part of the Social Security network, you'll have to pay for treatment costs out of your pocket first and get refunds later.
If you have \a private or international health insurance plan, check carefully before visiting a public hospital.
Many public hospitals don't work with independent insurance providers. On the other hand, many private hospitals do.
Now, On To You
You've learned almost everything there is to know about visiting hospitals in Vietnam.
With that said, hopefully, this knowledge helps you the next time you need to make an appointment and see a doctor at a hospital in the country.