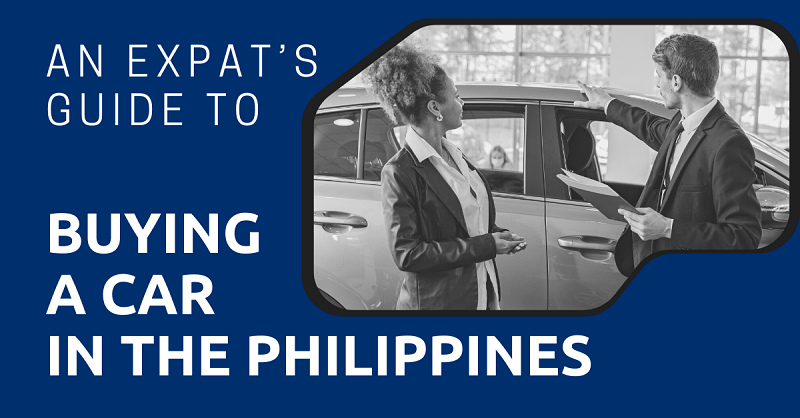 There is nothing quite like the freedom of having your own vehicle to get you places, whether that is on two or four wheels. If you are able, the ability to get around and go places that you need to without being dependent on someone else is a really huge quality-of-life consideration.
Despite the horror stories you may hear about driving around in the Philippines (and especially Metro Manila), my wife and I have safely and independently driven here as expats for years. The Philippines is a right-side drive country and, yes, Manila can be a bit hectic. But with patience, you will find owning and driving a car makes things a lot more simple in a place where public transportation is tricky at times to figure out or rely on.
This article will take approximately 17 minutes to read. Don't have the time right now? No worries. You can email the ad-free version of the article to yourself and read it later!
Reasons for Buying a Car
There are plenty of reasons why you should consider buying a car in the Philippines. And these are just some of them:
Shorter Travel Time
Speak to people who commute to work or to doctor's appointments via public transportation in Manila (or even Metro Cebu). You will hear stories about having to get up at 4:00 a.m. for a three-hour, multiple stops, and change over just to get to the office by 8 or 9:00 a.m.
This doesn't even begin to factor in that you would have to figure out which UV shuttle, jeepney, or bus to take and when to switch to the next one.
The distance from where my family and I live to where I work is just over 10 kilometers. Via my beloved second-hand 2001 BMW 325i, it takes me just over 1 hour to get to the office at around 6:30 a.m.
Sometimes, if there is a wreck, construction, or bad flooding, that can swell to two hours or more, but 8 times out of 10, it's just over an hour. That same commute via public transportation would easily take 2 to 3 hours on a normal day and 4 hours or so on peak times. Drive around Manila on a Friday afternoon and you will see long lines of literally hundreds of people waiting for public transportation.
Traveling with Family
And, if you have a family with you, have you ever tried to wrestle with a cranky child on public transportation? I admire the parents who do it regularly because it can truly test your patience!
Safety During a Pandemic
This doesn't even begin to factor in the safety considerations with COVID-19 still being present in the world.
Public transportation in large cities in the Philippines is often very crowded and social distancing isn't even an option. Certainly, millions of people have no other choice but to utilize these modes of transport, and I admire their resiliency, but having a vehicle will not only improve your quality of life, but it also gives you an additional layer of safety from being exposed to COVID, smog, and other harmful things.
Choosing a Car
Now that you've decided to look for a car, what is the right vehicle for you? In the Philippines, you can find any major brand that you likely were accustomed to in your country of origin.
By Brand
Of course, Toyotas are extremely popular because of their reliability and access to cheap parts. They also aren't very difficult to work on and don't require a lot of specialized mechanic training unless you get into some of the more advanced models.
But you will easily spot a lot of Fords, Suzukis, Subarus, BMWs, and many more that you will recognize.
Take note that maintenance on European brands can get expensive so some people choose to take shortcuts or not do the appropriate maintenance (this isn't a problem unique to the Philippines).
New vs Used Car
The trickiest question is whether to buy a new car or a second-hand vehicle. When you buy a new vehicle, you often get excellent warranties from the factory and you know the vehicle's maintenance and driving history. That is a huge advantage, but it also comes with a notably higher cost and you also have to bear the slap of most of the vehicle's front-end value depreciation (remember, the car instantly loses resale value the minute you drive it away from the dealership).
Another benefit to buying a new vehicle if you don't want to fool too much with fixing things and maintenance is that you may be able to pre-purchase a maintenance package for a couple of years and up to a set amount of kilometers.
On the other hand, you can buy a used, second-hand vehicle for much less money. The tradeoff is that you don't know its history and how well it has been maintained. In the Philippines, some of the roads, like EDSA, can be really tough on vehicles and their suspension.
I have owned three different vehicles in the Philippines and they have all been older, second-hand machines.
The first one I bought for less than ₱150,000 (around US$3,000) was a 2001 Nissan Cefiro on a private sale on Facebook Marketplace. The paint had been faded by the strong Philippine sun, but after a small bit of work and some air conditioning restoration, the Cefiro ran fantastic and I ultimately sold it to a coworker who proudly drives it to this day.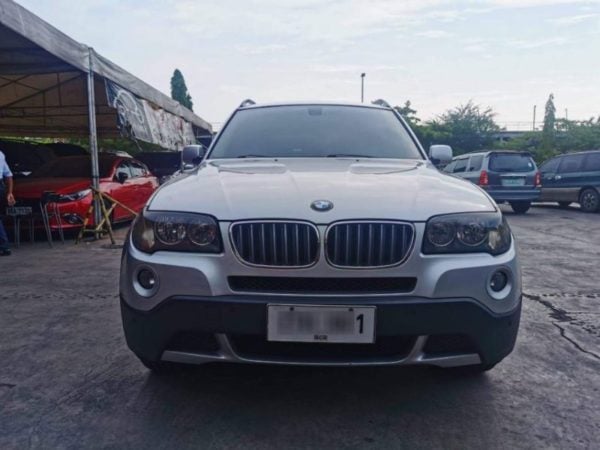 I have purchased two other vehicles since, both older, used BMWs. One of which I found on Facebook Marketplace at a second-hand car lot, All Cars Manila, and the other I bought with the help of my BMW mechanic shop owner, Christian Maramara from OC Auto (a shop that specializes in servicing and working on BMWs).
I was able to get great deals on all three vehicles because I bought them second-hand. The obvious tradeoff is that I do have to have things fixed on them more than I would on a new vehicle. Whether that tradeoff is worth it to you really depends on your individual comfortability and financial situation.
The Buying Process
The good thing is that the buying process itself (not to be confused with the financing) is relatively simple. Take note that it is tricky to get vehicle financing from Philippine financial institutions if you are a foreigner who is not married to a Philippine citizen.
Negotiate Like a Local
You can negotiate on pricing like you would anywhere else and, once agreed on, it is pretty straightforward as long as you make sure to check on a few things.
Of course, you can save money and pay cash (a more safe option that is effectively the same is a bank-to-bank transfer). Paying straight up for a vehicle will give you the most negotiating power and is absolutely the easiest way for an expat to buy a car.
You will likely find that you have more negotiating room on second-hand vehicles, but you can also do a bit of wiggling on new vehicles as well. The key is to compare what other dealerships in the area are selling the same vehicle for and use that to try and get a lower and more reasonable price.
However, unlike in the US, paying cash for a vehicle won't give you the additional bargaining leverage. The reason is that many dealerships make a fairly decent profit in the Philippines on the interest from installments as opposed to the overall price of the vehicle. Of course, like with anything else, this is not a hard rule and you can find dealerships that prefer "straight sales", but it is something you should be aware of.
Additionally, don't leave anything on the proverbial table! While you may have to do your research and come with documentation to get a lower price on a new vehicle, you can also negotiate for additional accessories or other freebies. Most new vehicles come with window tinting, but I would especially double-check that it is included or already done as the Philippine sun can be brutal on a hot day!
Bring an ID
Whether new or used, all you need to buy a vehicle is a valid form of ID (most often a passport for foreigners, but it is extremely easy to convert a valid foreign driver's license in the Philippines), the finances handled, and the seller, whether a dealership or private, should have a bill of sale ready to go.
Both the seller and the buyer should come prepared with a copy of their ID. The copy should be signed by the person whose ID is copied three times (a legal signature requirement in the Philippines).
To get the registration transferred over, you will need a couple of copies of this so, to be safe, I recommend getting five copies of every item – the bill of sale and the IDs with accompanying signatures. The seller can keep one copy for their records and the buyer will have four copies just to be sure!
Check OR/CR
If buying second hand, prior to turning over the money or signing anything, I recommend making sure the Original Receipt (OR) and Certificate of Registration (CR), which you will often see in listings or conversations as OR/CR is in the name of the seller.
Buying and selling vehicles in the Philippines on "open deeds" is quite common, but I don't recommend doing it unless you have vetted all the paperwork and owners well. It can become a real struggle to get ownership transferred with these open bills of sale and there are enough good vehicles where the paperwork is current that I don't think is worth the hassle in most situations.
Additionally, you want to make sure the CR, which is the registration that needs to be renewed yearly, is up-to-date, or else you may end up shouldering late registration fees to get the vehicle's paperwork straightened out.
Bring Along a Trusted Mechanic
I also recommend making friends with a trusted mechanic who knows and works on the brand of car you are looking to drive. This person can be referred to you by a group or someone you know.
Pay that person to go with you to look at vehicles so that a proper inspection can be done and so that the vehicle's onboard computer can be read to make sure that codes haven't been deceptively cleared out and that there are no major and obvious problems that may be hiding under the surface.
No one in the Philippines will find it offensive if you politely say that you are bringing a mechanic friend to do an inspection when you go to look at a vehicle.
Transferring the Ownership
Transferring the registration and paperwork for the car is oftentimes the most difficult part of the whole process. However, it doesn't have to be a total nightmare if you have made sure all the paperwork is complete and you go to the Land Transportation Office (LTO) with a measure of patience because they are busy and the processes can take a long while.
Once the sale is complete and you have the documents mentioned above, you can go to the LTO to have the OR/CR transferred into your name.
To transfer or register a car, you will need to get the vehicle identification number and engine block number captured on an LTO stencil form. You will also need proof of car insurance or, at a minimum, third-party liability insurance.
All of these things, conveniently, can be located in or immediately around almost all LTO branch offices which is very handy and LTO staff are friendly and willing to point you in the right direction if you are patient and polite.
It is much easier to transfer or register a vehicle at its "home" LTO branch, officially known as either the originating district office or the transacting district office. This will be displayed on the seller's OR/CR you received.
It used to be that you need to travel back to a vehicle's home LTO branch to avail of LTO services. Nonetheless, the modernization and computerization of LTO services have made this once very difficult process actually quite accessible and easy now. If you don't live near this office, or it is inconvenient to get to that branch, you can pay ₱100 (about US$2.00) for a change of venue to a branch that is more convenient for you.
Beware of Fixers
Two important things for consideration here, one which is food for thought and another which is a warning. First, if you buy a new car or a second-hand car from a used vehicle lot (or even a mechanic shop), they will often take care of the transfer of ownership for you as part of the deal.
In my opinion, this is totally worth paying a little more than what you could get for a similar vehicle from a private person because it saves you from having to deal with the process at the LTO.
Second, and here comes the warning, if anyone at the LTO offers to do the process for you quickly for additional money, they are probably a "fixer" and I highly recommend you don't engage with their services.
The LTO has done a lot of work to get rid of fixers in many areas and the processes, while sometimes long, are not impossible and are relatively cheap to accomplish.
Utilizing fixers promotes corruption and oftentimes the documents you receive are not valid, so you don't even get what you are paying for. Don't utilize fixers.
The LTO has a fairly good and functional website that can answer any questions about registration.
A great link to get you started is here.
Where to Find Cars
One of the most fun parts of car buying for me is the hunt for the right vehicle (because spending money is not my favorite part).
Car Dealerships
For a new vehicle, you can find one much as you do anywhere else in the world as the Philippines has very nice dealerships which maintain Facebook pages with their offerings. But what if you are looking for a second-hand vehicle?
Social Media
I have had tremendously good luck on Facebook Marketplace. I have bought two incredibly good, solid vehicles off Marketplace – one from a private seller and another from a used car lot, as mentioned above. The third one I bought through my BMW mechanic. So, Facebook Marketplace and word-of-mouth are two excellent places to start.
Car Selling Sites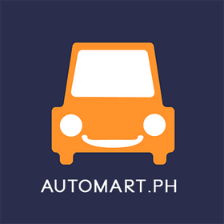 Additionally, there are car listing websites similar to those in other places around the world. AutoMart.ph did an excellent Top 15 websites for car buying in the Philippines blog post.
Other Add-ons
Remember when I said to make friends with a mechanic who knows the brand of car you want to drive? This is where that will come back into play. When your vehicle needs work done, you want to take it to someone you know you can trust, who will do the work correctly, and who will charge you a fair price.
This is especially true if you decide to buy a European car because they have unique service and parts demand that many of the Japanese and American brands (and others as well) don't.
This is where knowing OC Auto in Manila has come in really helpful for me and my family because they specialize in working on BMWs but are much cheaper than the BMW dealership service department.
Make sure that you do some research into the annual costs to maintain the vehicle and keep up with the preventative maintenance schedules. Set aside a little money for any immediate work that needs to be done to the vehicle or for any maintenance that you can't definitively verify (i.e. if there is no proven indication of when the last oil change was, you should plan to immediately have that done, so you know).
Always remember that you will have additional costs on top of the agreed-upon cost of the vehicle. Third-party liability insurance is required in the Philippines by law, although there are compelling reasons for comprehensive insurance. Additionally, you will have the fees associated with transferring ownership of the vehicle which, luckily, are typically under ₱1,000 (or US$20).
If you take care of a vehicle, it will often take care of you. On the other hand, as my grandfather used to say, "If you drive it like a race car, it will probably break down like one… and cost you just as much."
Now on to You
Don't let some people's stories about how crazy driving in the Philippines scare you away.
With a sense of adventure and a lot of patience, you can drive here and enjoy getting around. Hopefully, you now know where you will start hunting for your car, what documents to look for, and how to get it set up in your name. With that, you will have a great tool for your resiliency and independence.
And owning and driving a car is a great way to see some of the incredibly beautiful sights that the Philippines has to offer. I hope you have a good time looking for your next ride and, as always, never forget to carry an umbrella and tuloy kayo sa Pilipinas (welcome to the Philippines)!