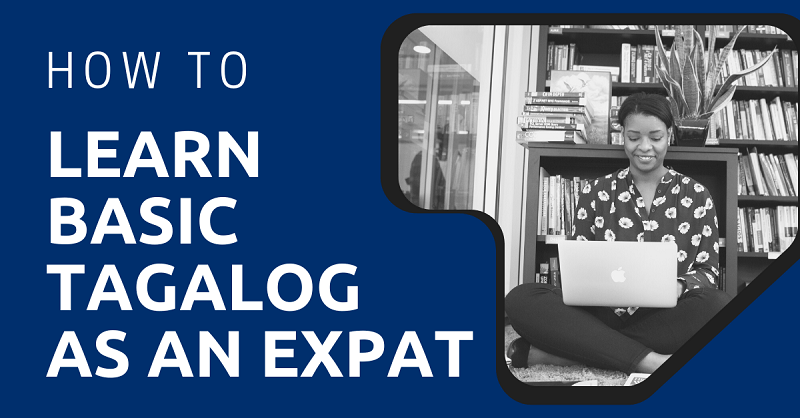 One of the many aspects of expat living that many have struggled with is the language barrier. However, if you have learned the language — even just the most basic vocabulary and phrases — that's already half the barrier down.
Learning the local language is highly beneficial for your stay in the Philippines for numerous purposes, for leisure like traveling to exotic tourist attractions, making local Filipino friends, or bargaining for goods in the local bazaar and markets.
Your daily necessities become smooth sailing, like the ease of communication for important matters, such as conversing with healthcare workers when you are in the hospital, bank transactions, processing your visa, as well as asking for directions if you happen to get lost.
Although the Philippines is generally an English-speaking country, having a good command of the Tagalog language lets you appreciate the culture more, and adapting to the local life becomes easier.
In this article, we will help you by pointing you in the right direction where you can learn basic Tagalog and also providing you with some pointers on what you can do in your own time.
This article will take approximately 29 minutes to read. Don't have the time right now? No worries. You can email the ad-free version of the article to yourself and read it later!
Evolution of the Tagalog Language
Tagalog is spoken by approximately 82 million Filipinos — that's 20% of the total Philippine population — while the second most widely used language is English. Both Tagalog and English are recognized as official languages in the Philippines. 
Tagalog has various dialects, and this becomes very distinct when venturing out into the different provinces. So, it is interesting to pay attention to the different ways that people say the same words.
Native Tagalog speakers in the Philippines naturally adopt the Tagalog language as a first language including the Tagalog dialect of their place of birth. And when they start school, they learn English and any other suitable language for communication.
Tagalog, however, is not the only native language spoken in the Philippine Islands. In addition to their mother tongue dialect, other regions outside of Metro Manila have their own regional major languages including Cebuano and Maguindanao. 
Baybayin
Baybayin was the alphabet that was used to speak and write Tagalog before the Spanish colonization of the Philippines. Latin letters were introduced into the Filipino culture and the Tagalog language sometime in the 17th century. The Latin characters then replaced the Baybayin characters.
A-BA-KA-DA
The 'A-BA-KA-DA' alphabet, with 20 letters, was developed and compiled in the early 19th century. This became the official Tagalog Alphabet to represent how the Tagalog language sounds in conversation.
Modern Filipino Alphabet
The Modern Filipino Alphabet, with 28 letters, was formed by adding 8 new consonants to the 20 letters of the A-BA-KA-DA alphabet.
You will learn the Tagalog language using the Modern Filipino Alphabet. Tagalog is where the Filipino language was derived from, but have evolved to also include some Spanish and English words.
Why Learn Tagalog?
You can learn Tagalog for different reasons, but in this case, it is for the reason of moving to the Philippines as a foreign expat, to work, live, and retire.
Courtesy
When planning a move to the Philippines to work or retire, it will be a respectful option to learn the basic words and phrases, especially if you are thinking of integrating yourself into the culture and when you are venturing out into the provinces because that is where the Tagalog culture is kept pristine.
Ease of Communication
Learning Tagalog makes conversing with locals easier and if you are thinking of making friends to know more about Filipino culture and for local travel, learning Tagalog is a great place to start.
Appreciation of the Filipino People and Culture
When you learn the Tagalog language, even if just the basic words and phrases for casual conversation, it opens up your perspective to appreciate the Filipino people and culture.
How Did I Do It?
As a young foreigner in the Philippines, I started learning Tagalog in school while studying because it was a requirement in local high schools and colleges. Then I continued my Tagalog education through friends and the media like movies and the news.
Interest in Learning the Tagalog Language
Personally, I started with an interest to learn Tagalog for conversation with friends and for ease of communication with others.
And it was an opportunity for me to experience life in another language, which opened a door to the possibility of getting to know another culture.
Tutorial Classes From Tagalog Language Teachers
I first started learning the Tagalog language through one-on-one tutorial classes with my Filipino Language teacher in a local high school. Then I continued to learn in college (where I requested a Beginners course) with a group of other students, in a classroom setting.
Tagalog-English Dictionary
I bought myself a Tagalog-English Dictionary to translate the words that came up in conversations and to learn new words in general. It was a bit difficult at first, but with practice, I got used to it.
Learning From Friends and Family
Conversing with my Filipino friends and their families was a great way to hone my conversational skills in Tagalog. Conversing with children and the elderly, especially, gave me a bit more motivation to learn and converse with an age group that is not my own.
Listening to them speak as well was a great way to learn the Tagalog language. When I listened to them speak words, especially with emotion in the sentences, it is easier to remember the words, and how to structure the words in sentences when I speak Tagalog.
Speaking Tagalog in Conversations
This is a good way that I learned to shake off the newness and the awkward feeling of speaking a new language. I speak Tagalog in conversations when I'm with friends, and also when I'm out alone like using public transportation and buying things in the market.
Watching Tagalog Films and the News on Television
Watching movies and the news on television helped me with listening to people converse. I watched and listened to the way that they formed sentences with emotions, which helped me a lot.
How Can You Do It?
You can learn Tagalog by starting with an interest to learn the language and then going from there. With all the available resources through advancements in technology, finding tutors and classes to take either online or in person is easy.
Getting a Filipino Tutor
You can find a tutor for one on one lessons, this for me personally was the best way to learn the basics of Tagalog as I could converse freely and casually.
Enrolling in a Filipino Class
Enrolling in a Tagalog language class and a structured course is great to get you started with the basics of Tagalog, as it will get you all the way through from beginner to native speaker levels.
English-Tagalog Dictionary
Buying an English-Tagalog dictionary is great for when you need to translate words. Better to get a Tagalog dictionary when you are still in your home country so that you will be familiar with some of the basic words as soon as you arrive in the Philippines.
You can purchase a copy physically at any National Bookstore branch and online through the National Book Store website.
Tagalog Lessons For Beginners
Learning a different language is exciting, as students go in with the intent of learning Tagalog, as well as appreciating a whole different culture that comes with it. This makes it easier and faster to learn.
Learning Tagalog Online
The increase in interest in studying and learning foreign languages, with no exception of the Tagalog language, gives multiple online learning application options for beginner students.
Prices for Tagalog online classes start at ₱235 (around US$4) to about ₱235 (around US$14.95) per month depending on your needs.
You can use a Tagalog dictionary online which is an online community and immersion resource for Tagalog language learners, for translating words as well as to learn Tagalog from teachers and peers that are available on the site. The lessons are free of charge, and there is an option for paid one-on-one tutors or group classes.
Filipinopod101

Filipinopod101 is a great online application to begin studying and learning Tagalog 101 through thousands of short video and audio lessons.
Price: Starting ₱235 (around US$4) per month
Pros:
Wide variety of lessons to choose from
The lessons are easy to download
Cons:
The wide variety of choices can get confusing, especially for beginners
Too much English chitchat
Pimsleur Tagalog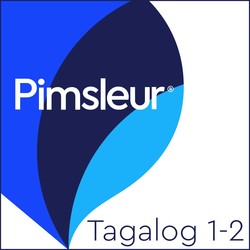 Pimsleur Tagalog is a foundational Tagalog course, with all its courses in audio recordings, and conversations between native Tagalog speakers.
Price: Starts at US$150 for Level 1 Premium which includes 16 hours of lessons.
Free 7-day trial
Pros:
Learn through repetitive words from native speakers
Actively learning how to respond in conversations
Uses formal language
Cons:
Not for learning higher levels of Tagalog
Limited Vocabulary
The social scenarios are outdated
Transparent Language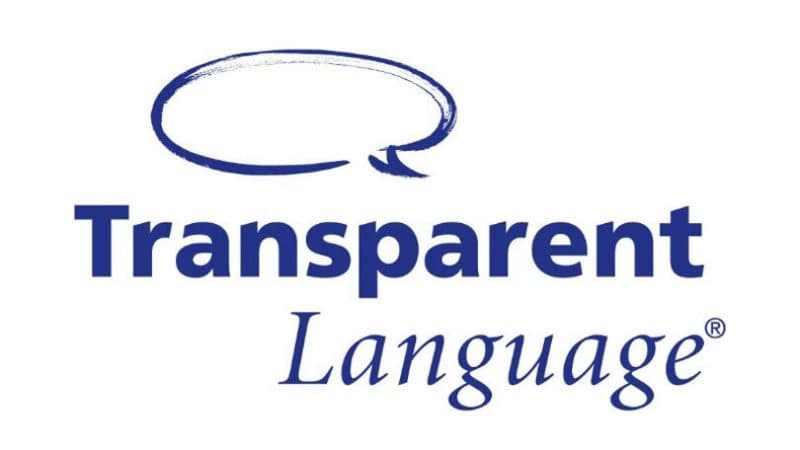 Transparent Language has voice recording technology as well as a system that supports your learning needs with beginner alphabet, professional-level lessons, skill-based practice, and beyond.
Pros:
Tagalog course has in-depth coverage
Spoken Tagalog is 100% natural speed
Cons:
No built-in voice recognition to compare with a native speaker
Outdated navigation system
uTalk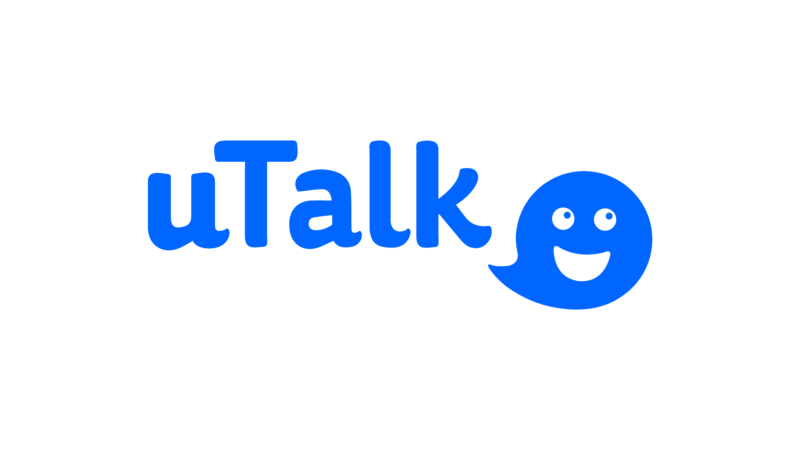 uTalk is a flashcard app to learn words and phrases with native speaker audio recordings and picture associations to facilitate your classes.
Price: Starts at US$5.99 per language monthly
Pros:
Native speaker audio is authentic
High language combination potential
Cons:
UI system is sloppy
Wide-ranging approach that is not suitable for specific languages
Glossika Tagalog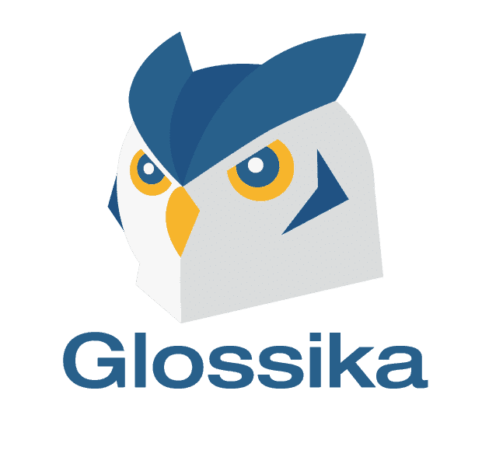 Glossika Tagalog uses audio technology and heavily focuses on the repetition of words. Listening to sequential sentences at a natural speed and repeating them.
Price: Starts at US$13.33 per month
Pros:
Heavy repetition of words makes you effectively remember
Uses audio technology at a natural speed
Cons:
Maybe a difficult concept to grasp for beginners
Price is expensive
Using Online Filipino Tutor
Another great way to learn Tagalog is to find an online tutor. This is a cool way to learn Tagalog from anywhere you are, as long as you have an internet connection and a smartphone or a laptop.
Choosing the right online tutor for yourself is important because they have to be able to meet your Tagalog learning needs.
There are a few sites online where you can find tutors. All the tutoring sites have pros and cons, so you can browse through each if you are curious to learn more about each one.
For the reason of the structured search of tutors, I narrowed down the site search to the website Preply.
Preply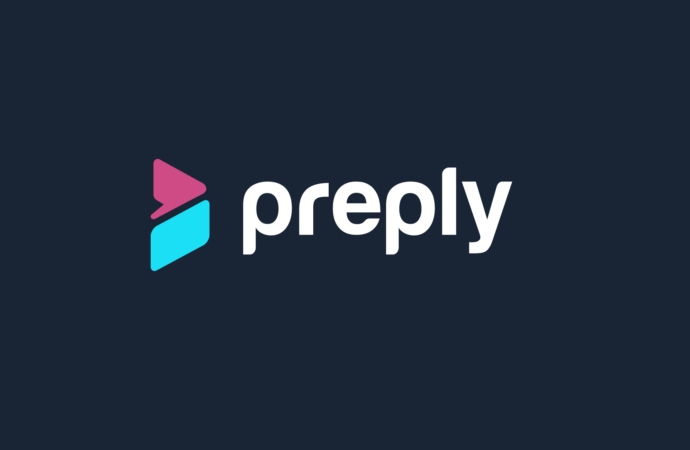 Preply is an online website for Filipino tutors offering private Tagalog lessons; the site has 122 tutors to choose from, with a list of Tagalog tutors and their profiles, where you can see what lessons they offer, and the prices of their lessons.
Price: Varies according to your budget
Read about how Preply verifies their tutors
How to choose an ideal tutor plus more
If you are not satisfied with your tutor, you get a free replacement until you are 100% satisfied
Enrolling in Filipino Language Courses
There are a few ways and venues you can enroll in Filipino language courses and learn whenever you need.
Udemy

Udemy offers a variety of video courses for the Filipino language. There are video courses that you can pay for to learn Tagalog. These include lessons from just one teacher and from a community of teachers. The video courses provide interactive learning for a fun learning environment.
If you are not happy with any course you get a 30-day money-back guarantee.
Videos Courses Include:
And you will be introduced to other major regional languages in the Philippines that are taught on Udemy as well, such as Cebuano.
Universities and Colleges in the Philippines
All universities and colleges in the Philippines offer Filipino language classes that you can enroll in to learn Tagalog.
The classes however are not for foreign beginners who are interested in learning Tagalog, as it is a continuation of the high school curriculum.
Nonetheless, you can inquire about beginner classes at the admin office or through the school's online website.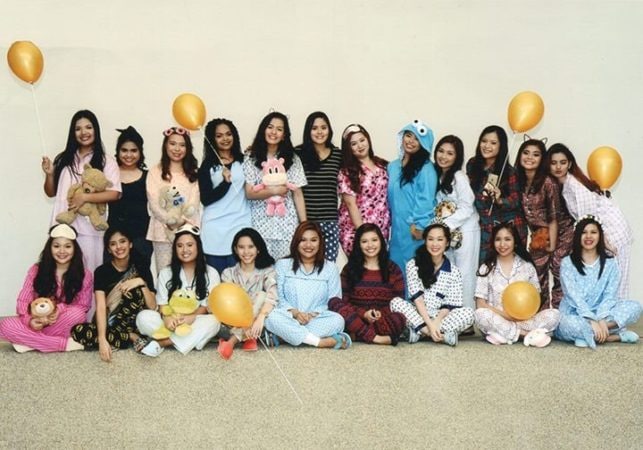 If you are a student in a university or college, you can request a Filipino tutor for a one-on-one session or with a group if you have other coursemates who are interested to take the Filipino language beginners course.
Price: Given at enrolment with a schedule every semester
School Year: Starts in August and ends in July (Can change depending on the Commission on Higher Education) but you can enroll for classes during the vacation period.
If you are a foreigner thinking of living in the Philippines solely for the purpose of studying, you can apply for a student visa (9f) at the Bureau of Philippine Immigration or at the Philippine Embassy in your home country.
Other types of Visa's that you can use for studying:
Work Visa
Resident Visa
Dependent Visa (If you have a parent who has a work visa or a retirement visa)
Local Pre-School to High Schools in the Philippines
Local schools in the Philippines have a Filipino language class as part of their curriculum, which is continued in universities and colleges.
Personally, I requested a one-one-tutor for beginner classes, as a foreign beginner in the Filipino language.
International Universities and Colleges in Foreign Countries
You can enroll and learn Filipino language courses through a couple of international universities. They offer full beginner lessons for students to learn the basics of Tagalog as well as fulfill course requirements.
The University of Arizona: College of Humanities
The University of Arizona offers courses on Languages, and there is a full course on the Filipino language in their Critical Languages Program. It provides you with a Tagalog language course and also a background in Filipino culture.
Levels vary depending on the students' needs. You can inquire for further details about the course on their website.
Critical Language Program: Tagalog Course
Mode of attendance: Online and on-campus
School year: Fall and spring; some other languages may be available during the summer
Price: To be given upon enrollment
There is also a Critical Languages Minor course that you can enroll in which gives you:
Flexibility to learn multiple languages
100 levels of language classes to fulfill your second language proficiency requirement
Fulfillment of your second language minor requirement
The University of London: SOAS Language Centre
The SOAS Language Centre provides a thorough introduction to Filipino (Tagalog); Beginner 1, Beginner 2, and Beginner 3, which includes:
Grammar and vocabulary
Cultural contexts of the language
Basic knowledge of the Filipino language
Basic awareness of the culture, and society where the language is spoken
The structure of the beginner Filipino course starts from learning basic Tagalog words until you can speak in conversational Tagalog, and enjoy activities like watching a movie in Tagalog.
Filipino Beginners Tagalog Course
Mode of attendance: Online and on-campus
School year: Announced yearly on their website
Duration: 3 terms, 10 weeks per term, and 20 hours of blended learning
Price: Fees per term of 10 weeks
Material: Elementary Tagalog: Mag-Tagalog Tayo
Reading Tagalog Language Books
Reading Tagalog language books is a great way to familiarize yourself with the Tagalog language and expand your vocabulary. For beginners, starting out with stories written in Tagalog, and Tagalog language books will help.
You can go to a National Bookstore near you or purchase a copy of the books you need through the National Bookstore website.
Price: Books price starts at ₱445 (around US$7.56)
Taking Private Tagalog Classes
Private Tagalog classes give you more space to learn the language with just you and your Tagalog teacher. This is a comfortable and casual way to learn Tagalog.
You could start learning the basics and speaking conversational Tagalog in no time.
Amazingtalker.com

Amazingtalker.com is a good website to find private Tagalog teachers.
The Amazingtalker website is well structured and can be utilized in finding the right private Tagalog teacher for your needs. You can browse through their Tagalog website homepage for information.
Price: Starts at ₱649 (around US$11.02) to ₱885 (around US$15.03) per lesson
A short introduction
Lessons for kids and adults
Basic Tagalog, Fundamental Tagalog, and Business Tagalog
AI matching system to get you in touch with the best teacher for you
Takelessons.com
On takelessons.com, you can find teachers for private one-on-one lessons as well as group lessons. Check their website homepage to get information about the teachers.
Price: Anywhere between ₱1,060.38 (around US$18) and ₱3,534.60 (around US$60) per hour; on average ₱2,415.31 (around US$41) per hour
Offers lessons for all ages
Curriculum includes beginner, intermediate, and advanced levels
Superprof.com

Superprof.com has thousands of tutors you can choose from on their website. Simply type 'Tagalog' on the homepage website and a list of teacher profiles will appear.
Price: ₱883.65 (around US$15) per hour
Website is easy to use and navigate
Tutoroo

Tutoroo has tutors for private Tagalog classes online and offline, with the lessons custom-made for your needs. The website homepage has tutor profiles easy for browsing through.
Price: Starts at ₱500 (around US$8.49) per hour
Teachers are native Tagalog speakers
The website homepage is easy to navigate
Apprentus

On Apprentus.com, you can learn Tagalog at home or in their studio. Their website has tutor profiles with descriptions where you can choose the right tutor for you.
Price: Starts at ₱406 (around US$6.90) per hour
Multiple tutors that you can choose from
Website is easy to navigate
Teachereriza.com

Teachereriza.com is a website for conversational Tagalog learning where you can learn Tagalog from Teacher Eriza, and the classes are conducted online using Zoom or Skype.
Price: One-on-one lessons are at ₱890 or US$17 per hour; In-person private lessons are at ₱1,500 or US$28 per hour; Online group lessons start at ₱590 or US$12 per student per hour; In-person group lessons start at ₱1,100 or US$22 per student per hour.
Learn Tagalog as quickly as possible
Goal of preparing students for the real world
Learning with Friends
Learning with friends is the easiest and the most natural way to learn Tagalog. You can converse one on one with a friend, and ask them to translate words that you don't understand. This can help build your confidence when speaking with other native speakers.
Listening to and conversing with a group of friends is a fun and interactive way to learn Tagalog as well. You can listen to them speak to help build your vocabulary and sentence structure, which helps you build your speaking skills.
Joining in on activities like watching Tagalog movies with your friends either at home or at a movie theatre also helps your Tagalog listening and speaking skills. Actors in movies express a wide range of emotions, which can have a huge impact on you remembering the Tagalog words that are used.
Learning with Apps
Learning Tagalog through downloaded apps makes Tagalog, fun, easy, and fast to learn. If you'd like to learn at your own pace or just loves to learn on the go, this is the perfect option for you.
There are lots of app options for you to choose from. For your convenience, they are downloadable on Apple App Store, Google Play, and Huawei App Gallery.
Rosetta Stone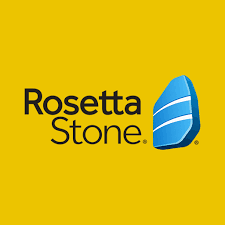 Price: Starting at ₱470.70 (around US$7.99) per month
Available online and offline
Bite-sized lessons
30-day money-back guaranteed
The Rosetta Stone app has 3 plans that you can subscribe to 3 months, Lifetime Subscription, and 12 months. You have three options for learning: For Individuals, For Enterprises, and For Schools.
The online app has sound technology for a fully immersive learning environment for long-lasting learning, and leading speech technology to perfect your accent.
Mondly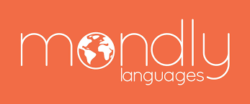 Price: Starting at ₱245.19 (around US$4.32) per month
Normal plan and premium plan
Available online
Bite-sized lessons
Mondly is an online app with an effective website homepage design, where you can browse through all the available lesson options and decide which one is best suited for your Tagalog lesson needs.
They have daily lesson plans that you can start from, as well as choose from lesson options such as grammar, colors, or numbers.
Drops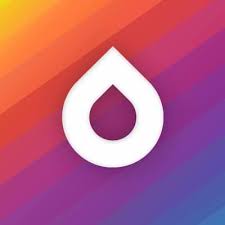 Price: US$2.91 per month
Available online and downloaded
Drops is a game-based learning app. The short and engaging games make this app super fun to learn Tagalog. It became popular fast because playing games to learn a language does not seem like a chore.
Drops, has a companion app, Scripts, which is used for written character-based learning.
Drops also offers a companion app for kids to learning languages, Droplets
Italki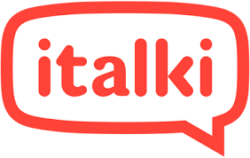 Price: Starting at ₱294.55 (around $5)
Online and downloaded
The Italki app website has a profile of tutors that you can choose from to learn Tagalog. There are multiple ways to learn and you can discuss with your tutor of choice for a tailor-made experience, as well as practice for free with millions of language learners all over the world.
Mango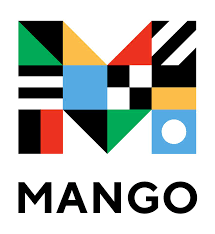 Price: Starts at US$7.99 (around ₱470.70) per month
Try for free
Online and downloaded
Mango online has an easy-to-navigate website homepage to browse, including lessons and subscribing to the Adventures in Language series to elevate your knowledge of linguistics.
And you can learn through a language learning methodology that is proven effective, by building your vocabulary, grammar, punctuation, culture, and comprehension and retention.
There are tabs in the homepage linking to stories told about experiences with language and different cultures.
Clozemaster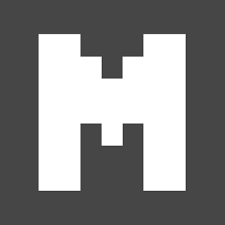 Price: Start learning for free
Pro subscribers get advanced features and stats
Online and downloaded
Clozemaster is a gaming language learning app through mass exposure to vocabulary in context and measurable assessments.
Other Methods
Games
Another fun way of learning Tagalog is through games like crossword puzzles, Scrabble, and any other games that let you use your five senses to figure out a word or how to structure a sentence.
Immersive Living with the Locals
This is kind of an extreme way of learning Tagalog, but if you have the time and are up for a little adventure with the locals, this is a great way to immerse yourself in learning Tagalog.
Caution: This is only if you have rapport and friendships that won't put you and anyone else in danger of any kind.
YouTube
There are Youtube channels where you can search and learn Tagalog for free.
Local Filipino movies on YouTube are in the Tagalog language as well, so you can watch and learn the language, and the Filipino culture as well.
Watching cooking videos by local Filipino YouTubers is also a fun way to learn Tagalog.
Best Way to Learn Tagalog
Daily practice is the best way to learn Tagalog. Surround yourself with the language as much as possible. Watch Tagalog movies, listen to Tagalog music, and try to engage in conversations with native speakers. Immerse yourself in the language to get a feel for its sounds and rhythm.
Speaking is crucial for language acquisition. And even if you haven't moved to the Philippines yet, you can find language exchange partners online or participate in language groups to practice speaking Tagalog.
Start with essential phrases and vocabulary that you can use in everyday situations. Greetings, asking for directions, ordering food, and introducing yourself are good starting points. Regular practice is crucial for language learning. Dedicate time each day to studying, practicing, and using Tagalog.
Practice reading Tagalog texts and writing in the language. You can start with simple children's books, news articles, and online forums. Writing can help reinforce your understanding of grammar and vocabulary.
Finally, visiting the Philippines will provide you with an immersive experience. Being surrounded by native speakers and the local environment can significantly enhance your Tagalog skills.
Now, on to You
Learning how to speak Tagalog is easy and fun when you go into the experience of learning another language and completing it with growth and fulfillment.
There is no correct or one way of learning the Tagalog language. And there are multiple options out there that you can find and choose to learn from.
Fast growth in technology gives you all the tools and applications at your fingertips to get you through learning the Tagalog language as fast as you possibly can.
Websites such as Amazingtalker.com can set you up with teachers for private lessons.
If you are more of a person who learns through games, apps like Clozemaster will be perfect for you.
And if you are an old-school learner who wants to learn straight from a foreign university, The University of Arizona: College of Humanities critical languages program is a great course to take.
Good luck with your Tagalog language lessons!