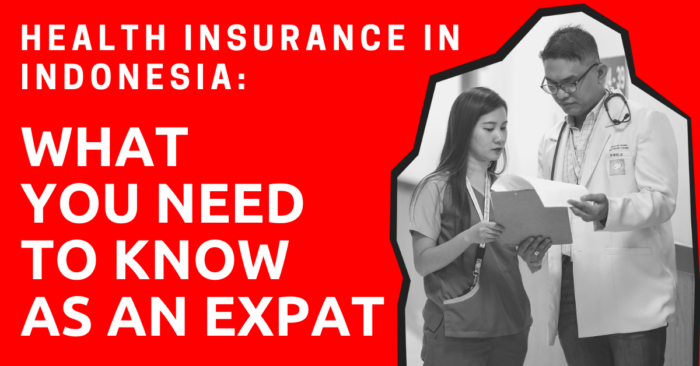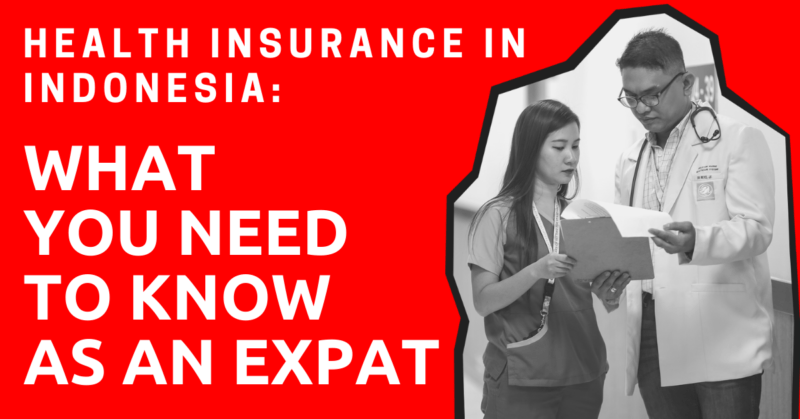 "Do I really need health insurance when living in Indonesia?"
This is one of the most asked questions we get from our readers.
Well, the short answer is it depends on your expectations.
The long answer? Read this article and find out everything you need to know about health insurance before getting health insurance as an expat.
We list the various insurance options you have, including their pros, cons, coverage, exclusions, and application procedures.
You can also check out our expat health insurance comparison to find out popular health insurance options for expats.
This article will take approximately 34 minutes to read. Don't have the time right now? No worries. You can email the ad-free version of the article to yourself and read it later!
Do You Need Health Insurance
The cost of healthcare in Indonesia is cheap. Even at private international hospitals that are considered expensive, they would only charge you about $50 USD for a consultation fee.
That price can be much lower when you go to clinics or public hospitals.
Since healthcare is cheap, you may be wondering why you would need health insurance when you can just pay the medical costs yourself.
The benefit of buying health insurance in Indonesia isn't only about getting low-cost health coverage, in some cases it's simply about getting treatment at all when you're ill.
Some hospitals in Indonesia may refuse to treat you for various reasons.
For example, they may claim that they are fully occupied, considering that Indonesia lacks medical facilities.
The ratio of doctors to patients in Indonesia is 16 doctors for every 100,000 people, while the WHO recommendation is 1 doctor per 600 people.
Other than that, they may have a hidden policy of "no cash, no treatment", which can result in serious situations such as the one described by a user on the LonelyPlanet forum:
"Some Indonesian friends' baby became very ill one night. I don't know what the illness was but treatment was expensive and they did not have insurance nor enough cash (or credit card) to pay in advance. No money, no treatment. They tried a second hospital, same problem. By the time they reached the 3rd one their baby died."
Having health insurance means that you won't need to have any second thoughts of going to the best possible private hospitals in Indonesia, which are much less crowded.
And the hospitals have fewer reasons to reject you since they know that the insurance will pay for your treatment.
With insurance, you can also save significant amounts of money in certain cases. Although general medical expenses in Indonesia are quite cheap, costs can quickly escalate when you have more serious health issues.
For example, one unlucky Australian expat needed to pay $50,000 AUD (~$34,000 USD) to a hospital in Bali after having an unexpected cardiac arrest. The hospital wanted full payment before releasing him.
In addition, he needed to pay another $45,000 AUD to get sent home via medevac.
So, buying insurance isn't always about saving money for common illnesses. It's more about saving your life and your life savings when something unexpected happens.
Indonesia General Health Information
There are a few points about health care that you should know since it's directly related to health insurance.
Let's take a look.
Medical Facilities
Indonesia is big and crowded. It's so big that it takes more than 40% of the entire area in Southeast Asia. It's also the world's largest island country, consisting of 18,307 islands.
In addition, Indonesia is the fourth most populated country in the world, with an estimated population of 267,670,543 in 2018.
Because of how vast and populated it is, Indonesia has many problems with medical facilities.
The first problem is that there is a huge difference between hospitals in cities and those in rural areas.
If you live in Jakarta or Bali, you can find hospitals with international standards there, such as Siloam Hospital, Pondok Indah Hospital, and BIMC.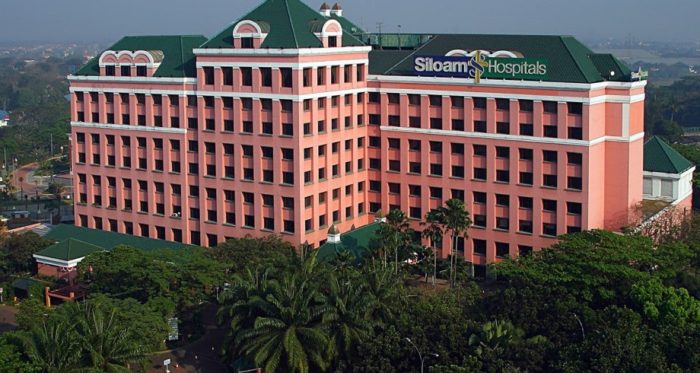 But if you live in rural areas, your only option might be community health centers or clinics with a few doctors that speak limited English.
The second problem is that hospitals in Indonesia can be overcrowded, especially for hospitals that partner with BPJS, the public health insurance program in Indonesia.
Combined with the shortage of medical staff and you may need to spend your whole day at the hospital just to see the doctor for a few minutes.
You should also note that medical standards in Indonesia still cannot compare to nearby countries such as Malaysia, Singapore, and Thailand.
If you happen to have cardiac disease, a brain tumor, cancer, or other major illnesses, it's better for you to fly out and get treatment in other countries.
Even Indonesians themselves do that. 600,000 Indonesians went to Malaysia in 2017 to get medical treatments.
Room Level
There are various types of rooms available in Indonesia.
In addition to the standard shared rooms and private rooms, there are VIP and higher levels available. VVIP is usually the highest level.
But some hospitals might have a higher type depending on how fancy that hospital is.
Different hospitals have different names for different room types, with VIP and VVIP being the two most common.
Higher-level room types don't only provide more facilities and privacy. Food, hygiene, and medical services are also better and faster as well.
These rooms cost more. And the higher cost is not only for the room. Some hospitals may have different doctor fees based on the room type. Higher levels are more expensive.
You should also keep in mind that hospital charges differ between Indonesians, expats with KITAS – a temporary stay permit, and expat without KITAS.
For example, Siloam Hospital charges 950,000 Rph per night for locals in VIP rooms. But expats with KITAS need to pay 1,425,000 Rph a night.
If you don't have KITAS, then, it's going to be 1,900,000 Rph a night.
Which Factors Should I Consider Before Buying Insurance?
Buying health insurance isn't as complicated as you think it would be if you know where to look.
In this section, we are going to show you all the important factors you should focus on before buying health insurance.
More information on these factors can be found later in the article in their own specific sections.
You should keep in mind that the main purpose of buying health insurance isn't about saving money. It's more about the ability to manage your own health expenses without going bankrupt when something unexpected happens.
Coverage
Many people make the mistake when buying health insurance of focusing on premiums alone or seeing how much they need to pay and then buying the cheapest plan available.
However, when you buy health insurance, it's better to look at the coverage you get.
There are two main points to consider about coverage:
The first one is the coverage limit or the maximum amount the insurance will pay per year/sickness/procedure.
You can check the coverage limit you need by looking at the cost of treatment for serious diseases such as cancer, brain tumors, and heart disease at the hospital you feel most comfortable going to.
Then, take a look at how much you need to pay per night for VIP rooms and above.
This should give you an idea about how much coverage you need.
In case you are not confident in Indonesian hospitals, you can take a look at the most expensive treatment at a hospital in another country.
In many cases, a $500,000-USD coverage limit is enough, even for heart surgery in a premium hospital in Thailand.
The second point is what kind of treatment is covered by the insurance. For example, does it cover the cost of medical evacuation? How about maternity and dental, or alternative treatments?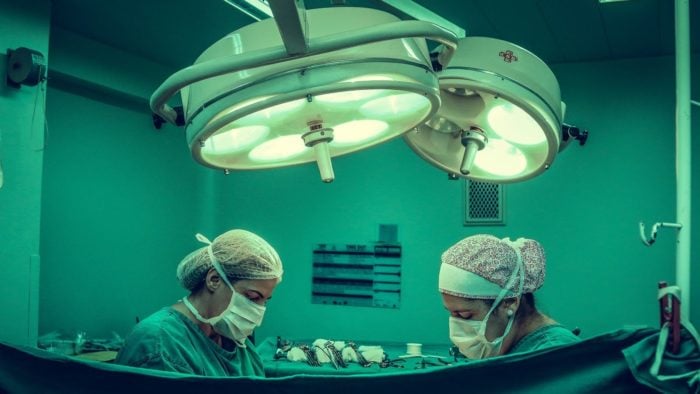 Exclusion
All insurance plans come with a list of exclusions. These are things that the insurance company won't pay for if you fall into one of these lists.
For example, if you have diabetes before applying for insurance, it's likely that the insurance company won't pay for any treatments related to diabetes.
Some insurance companies may not pay for casualties, or deaths caused by natural disasters.
Read the fine-print. All exclusions are laid out in detail.
Credibility
Insurance is a business of trust.
When you buy health insurance, you need to make sure that the insurance company will pay for your medical expenses. They need to have both good financial stability and a good reputation.
Therefore, it's better to buy insurance from a reputable company. If you have never heard of them before, do your homework, look at their website, and read reviews.
Private Insurance
Private insurance comes in when you don't want to only rely on BPJS, public insurance offered by the Indonesian Government alone.
Many people, both locals and expats alike, decide to purchase private health insurance on top of public insurance.
The main purpose is to have private insurance companies pay the remaining amount that isn't covered by BPJS.
Some may even ignore BPJS and focus on their private insurance alone, so that they can go to any hospital they want with full health coverage and a more comfortable experience.
Options
There are many private insurance companies in Indonesia.
Offshore Insurance
Offshore insurance is more popular among expats. It's often easier to understand than local insurance and comes with better coverage.
Unlike local insurance, offshore health insurance comes with full health coverage for a majority of treatments, including COVID19, surgery, hospitalization, and scans.
If you get admitted, instead of breaking down the treatment costs and finding out your coverage limits on each procedure, the insurance company just pays you the entire cost of treatment as long as it's under the annual limits.
Annual limits for normally start at $500,000 USD per year (~6.7 billions Rp).
The amount is enough even for cardiac surgery, which is one of the most expensive medical treatments.
And the coverage isn't only for Indonesia.
With offshore insurance, you should be able to fly to other countries in Southeast Asia and be covered for hospital visits there.
However, if you are older than 55 years old, the insurance premium might be very expensive.
Thailand and Malaysia are two popular destinations that are covered by offshore insurance. They are close to Indonesia and come with better medical facilities.
Please note that offshore insurance tends to exclude Singapore, since the medical treatment there is much more expensive than other countries in this region.
You also have an option for medical evacuation, which can be a life saver, especially when you live outside of Jakarta and Bali.
Claim procedures are the main con of offshore insurance. They differ between insurance companies.
In many cases, you need to pay for medical treatment first, send the receipt and medical certificate to an insurance agent, and get the reimbursement later.
The offshore insurance agent can also settle the bill directly with the hospital. But you need to contact them first and get approval.
There are many international health insurance option. Check our expat health insurance comparison page to find out more.
If you do not want to go wrong with international health insurance, Cigna Global is recommended. They are a reputable insurance company with comprehensive health insurance plans. However, their premiums might be more expensive than other insurance providers.
You can also check out ACS. Their Health in Asia plan is one of the most comprehensive and competitive plans in the market for the price.
It covers all countries in Southeast Asia except for Singapore.
In case of emergencies, you also get worldwide health coverage. You can read our review to find out more about them.
Since there are many offshore insurance plans out there, a good way to get a suitable plan is through a website such as International Citizens Insurance.

Advertisement
After filling out your information, you will get free quotes from health insurance brokers. Then, you can ask for their advice for a suitable plan based on your needs.
Local Insurance
Although there are many local insurance companies offering health insurance plans, the main problem is that their plans are more suitable for locals rather than expats.
For example, you might only be able to find their information in Bahasa Indonesian. If you cannot speak Bahasa Indonesia language, it becomes very hard to find information.
And most of us don't want to learn the language online just to find local insurance.
This can be the case even with international insurance companies that have their own local offices in Indonesia, such as Allianz and Prudential.
In addition, local health insurance plans tend to come in a bundle. It's hard to get a standalone local health insurance plan without getting life insurance or additional investment packages.
Another disadvantage of local plans is that you can only go to hospitals in Indonesia.
While medical facilities in Indonesia are good for general healthcare, it can be a better idea to fly to other countries such as Malaysia and Thailand when you have serious health conditions.
You should be aware of coverage limits of local health insurance plans. They may come with 6 billion Indonesia Rupiah annual limits (~440,000 USD), but cap at 18,000,000 Rupiah (1,320 USD) for a small surgery.
When choosing local health insurance plans, you may have an option to "co-share" from 0% to 20%.
For example, if the plan comes with co-share 20%, it means that you need to pay 20% of the expenses out of pocket, while the insurance company handles the rest.
Doing so, the premium is going to be cheaper than co-share 0%.
A great thing about local insurance is their cashless system. If you go to a hospital that's partnered with your insurance company, you won't need to pay anything. The insurance will handle all the costs.
Many insurance companies also offer a no-claim bonus. They give you a discount of 5% to 20% if you haven't made any claims that year.
Here's a list of notable local insurance companies in Indonesia:
AIG
Allianz
Chubb
Prudential
Great Eastern
Travel Insurance
Travel insurance is another option you have when living in Indonesia. It can be cheaper than regular health insurance and comes with health coverage.
However, as the name suggests, travel insurance aims to provide insurance to travellers. You can't keep using it forever.
Travel insurance coverage periods depend on your nationality. If you are a US citizen, you can only buy travel insurance for 180 days. If you are from the UK or Australia, you can buy it for a year.
In addition to the coverage period, the major difference between travel insurance and other private insurance is that when you have critical health conditions, travel insurance may patch you up, fly you to your home country, and let social insurance in your home country handle the rest.
So, travel insurance is good when you need to stay in Indonesia for a short period of time. If you plan to move in Indonesia for many years, it's better to get regular health insurance.
Area of Coverage
As an expat in Indonesia, it can be important to get health coverage outside of Indonesia.
When you talk to locals, a majority of them would say that it's better to fly to Malaysia, Thailand, or Singapore for medical treatment.
Why is that?
It's about medical standards, facilities, and wait time. Hospitals in Indonesia still cannot compare to hospitals in those countries.
As expats, we have an additional problem with the language barrier.
Let's say that hospitals in Indonesia are still good for common illnesses. But when you have something serious, it's better to get treatment elsewhere.
At the very least, your insurance plan should cover Malaysia and Thailand as well.
This is why a lot of expats prefer offshore insurance. They can fly and get medical treatment in other countries, including their home country.
Coverage Limit
Coverage limit is the maximum amount that the insurance company will pay you.
For health insurance in Indonesia, the coverage limit mainly comes into two forms.
Annual Limit
Annual limit is the maximum amount the insurance company will pay on that year for all claims.
With an annual limit, the insurance company should give you full coverage on in-patient treatment. Some insurance companies may call it "hospitalization".
However, even with the annual limit, it doesn't always mean that the insurance company will pay for all treatment in full. There are some additional limits on certain costs, such as psychiatric treatment, home nursing, health check-ups, dental work, and optical treatment.
Usually, offshore insurance companies use this method.
Benefit limit
Benefit is the maximum amount the insurance company will pay for each treatment procedure by breaking down all the costs, including surgery, hospital expenses, doctor fees, room, and so on.
Certain insurance plans may even set different limits between small, moderate, and major surgery.
Although the insurance plan sets the maximum amount they will pay you per illness with this method, you should focus more on how much they really pay for expensive treatment.
For example, if a hospital charges you $3,000 USD for surgery alone, but your plan only covers $1,500 USD, you need to pay $1,500 out of pocket for the surgery, even though your plan may come with a $10,000 USD limit.
Usually, local insurance companies use this method.
Coverage
Different insurance companies have different ways to categorize coverage.
However, in the end, it comes down to only two kinds of coverage:
In-Patient Treatment
IPD or in-patient treatment coverage is mandatory for all health insurance plans.
This means the insurance company will pay when you are admitted to the hospital. Some insurance companies may call it "hospitalization" instead of IPD.
Optional Coverage
There are three main types of optional coverage:
OPD or out-patient treatment. This is coverage for a hospital visit that's shorter than a day. OPD coverage is important for chronic disease sufferers, since it requires you to regularly visit the hospital. Depending on the plan, OPD may or may not include other costs such as scans, vaccinations, and health check-ups.
Medical evacuation. Although it is optional, you should pay for it. It doesn't significantly increase the premium but can be a life saver especially when you live outside of Jakarta and Bali. Indonesia is big. The quality of medical facilities varies greatly between each city.
Dental, optical, and maternity. These three types of coverage are usually only available on the highest insurance plans.
Exclusions
You can't get health insurance and hope that it is going to cover all of your medical expenses based on their coverage limits.
You should be aware of exclusions – what the insurance company won't pay for.
The best way to find out about exclusions is to carefully read the fine print.
Here's a list of common exclusions for expats in Indonesia.
Pre-Existing Conditions
This can be the biggest exclusion for any health insurance plan.
Insurance companies often won't pay for any health issues you have before being insured with them.
For example, if you already have diabetes, the insurance company won't pay for the cost of medical treatment related to diabetes.
Or if you are already pregnant, the insurance won't pay for the cost of baby delivery.
Pre-existing conditions are mainly for chronic diseases. If it's the flu or something like that, the insurance company will pay for it.
It can be simply stated that insurance won't pay for any health conditions that they can definitely predict are going to happen.
So, if you plan to get health insurance for a certain illness that you already have, chances are that the insurance won't pay for it.
Note that different companies have different policies on pre-existing conditions. Some companies may pay for your pre-existing conditions, but they will increase your premium in return.
Some companies may pay for surgery, but may not pay for your routine medications such as blood pressure pills.
The insurance company knows your health condition when you file an application. Sometimes they even require you to do a health check-up.
If you lie about it, the insurance company may entirely reject your claim.
Natural Disasters
You should be very careful about this exclusion when living in a country that's prone to natural disasters such as Indonesia.
Tsunami, earthquake, volcano eruptions, and floods regularly occur here. As mentioned earlier, BPJS won't cover you if you are injured by these disasters.
However, many private insurance companies will cover you for natural disasters.
The exception is that if you know that area is going to have a natural disaster and you still insist on going there, the insurance company may exclude you from health coverage if you are injured.
In addition, you might not be covered for man-made disasters, such as war and terrorism, especially when you are a part of it.
Motorcycle Accidents
Riding a motorcycle is common in Indonesia, especially when living in Bali.
You should note that insurance companies won't cover you for motorcycle accidents under any of the following conditions:
You weren't wearing a helmet
You broke traffic laws
You didn't have a motorcycle license. Some insurance companies only require a driver's license from Indonesia. Some may require licenses both from Indonesia and from your home country.
There are reports that some insurance companies may also require you to have insurance for your motorcycle.
If you plan to ride a motorcycle in Indonesia, be sure to double-check this motorcycle accident exclusions.
You should always keep in mind that motorcycle accidents are the main cause of deaths and injuries for expats in Indonesia.
Check your insurance coverage and ride safely.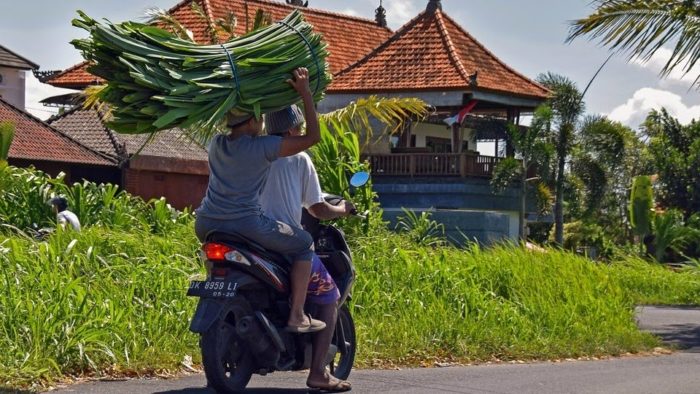 Age Limitations
It's getting more difficult to buy health insurance when you are older than 65.
Either the premium is going to be very expensive, or the insurance company won't accept new applicants at all.
If you want to have health insurance in retirement, you need to get it before you retire.
You can keep renewing your plan until you are over 80 years old. Some companies have a lifetime option to ensure that you can be insured with them until the day you die.
Claims
Cashless payment through debit cards, credit cards, and e-wallet through AliPay and WeChat is very popular in Indonesia.
In the health insurance industry, many insurance companies offer a cashless payment system. The whole idea is similar to "direct billing".
With cashless payment, you can let the insurance company handle your payment directly. All you need to do is to show your insurance card and sign a claim form.
However, you may still need to pay the outstanding amount if required.
A majority of local insurance companies offer cashless payment.
If your insurance company doesn't have this system, then you may need to pay first, make a claim, and get reimbursement later by sending receipts and medical certificates to them.
When you need to make a claim for hospitalization, it is recommended to talk with your insurance company first. This is to prevent any unexpected expenses from exclusions that you might not be aware of.
Contacting the insurance company before hospitalization means that they might be able to pay your bill right away.
Application
Applying for health insurance in Indonesia is similar to other countries.
All you need to do is to contact an insurance representative or a broker, submit your personal documents, fill out an application form, pay the premium, and get your insurance card.
You can also do it online.
Premiums
Premiums are how much you need to pay for your insurance on a regular basis.
Your age plays a big factor in this. The older you get, the more expensive your premiums will be.
They also depend on your health conditions, requirements, nationality, and gender.
You can pay your premiums every month, quarter, or year.
Normally, paying them annually is the cheapest option, since insurance companies may charge you additional fees if you choose to pay per month or per quarter.
BPJS
BPJS is the name of the government agency that runs the national universal healthcare program in Indonesia called JKN.
However, BPJS is commonly referred to as the universal healthcare program itself in Indonesia.
The program was introduced in 2013 and has become one of the world's biggest national universal health care programs, with over a hundred million people insured by it.
Types
There are mainly two types of BPJS: BPJS Kesehatan for healthcare coverage and BPJS Ketenagakerjaan for social security.
Despite the similarity of the name, these programs are totally different.
BPJS Kesehatan focuses on providing healthcare coverage, while BPJS Ketenagakerjaan focuses on providing compensation related to work, dismemberment, and death.
Everyone living in Indonesia needs to get BPJS Kesehatan for healthcare coverage. And if you work here, you also need to get BPJS for social security, which is done by your employer.
Coverage
BPJS for healthcare coverage comes with the full coverage without coverage limits, age, and pre-existing conditions.
This means that as long as you have BPJS, you will receive medical service in Indonesia.
And it's not only for yourself, but also for your family living in Indonesia.
However, there are some exclusions.
First, you only get medical treatment seen as suitable by your doctor. This means that you can't get more medication or additional check-ups unless the doctor thinks it's necessary.
Second, you have to go to medical centres that participate in BPJS programs. The majority of them are public hospitals.
Third, you are not covered for natural disasters, epidemics, or emergency situations as stated by the Indonesian government.
These exceptions can be deal-breakers for many people, considering that Indonesia is prone to earthquakes, tsunamis, volcanic eruptions, wildfires, and disease outbreaks, including H1N1 and malaria.
Other exclusions are common among health insurance policies. For example, you can't make claims for self-inflicted injuries. You can't make claims for cosmetic and infertility treatment. And you can't make claims to treat alcohol or drug abuse.
Class System
BPJS for healthcare is separated into three class systems: Class I, Class II, and Class III.
The two main differences between each class are how much you need to pay per month and the level of "comfort" you get during hospitalization.
The quality of medical treatment you get for all classes is claimed to be similar.
Class I is the highest class. You need to pay 160,000 IDR per month (~$10.25 USD). You have access to public rooms with 2-3 beds per room during hospitalization.
Class II is the second highest class. You need to pay 110,000 IDR per month (~$70.5 USD). You have access to public rooms with 3-5 beds per room during hospitalization.
Class III is the lowest class. You need to pay 50,000 IDR per month (~$3 USD). You have access to public rooms with more than 5 beds per room during hospitalization.
If you prefer to have a private room, VIP, or VVIP room, you need to pay the difference out of pocket.
You can change your class once every 12 months.
Note that the monthly premium for all classes tends to increase over time. For example, BPJS just doubled the premium in October 2019.
This is because the program has a large amount of debt that has been increasing over time. We will talk more about this topic later in the article.

Getting Treatment
You can't just go to any hospital in order to use the national health care coverage.
Instead, you need to go to medical centers that are partnered with BPJS with a copy of your passport, BPJS card, and a reference letter (if you are referred from another hospital).
These centers are not only hospitals, but also community health centers (Puskesmas) and clinics.
A majority of these medical centers are public organisations. They tend to be very crowded with few, if any, English-speaking medical staff.
Unless you know how to speak Bahasa Indonesian, you should bring someone along who can.
In many cases, you will need to go to a small private clinic first before they refer you to a specialized medical center or a hospital.
In case of emergencies, you can go to any hospital. However, many hospitals are not aware of this policy.
In 2017, a hospital refused to treat a four-month-old baby who had severe breathing problems although her parents were in the BPJS program. In the end, the baby died.
There are still a few private hospitals that are partners with BPJS.
It is said that a good number of private hospitals do not want to change their systems and facilities as required by BPJS. In addition, BPJS is known for late payment which can be a big problem for these hospitals.
For example, Karya Husada, a private hospital in West Java, had a problem paying salary to their medical staff because BPJS owe them 6.6 billion IDR from unpaid claims.
Application
If you are employed, the employer will take care of the application process for you and your family who are living in Indonesia.
If you aren't, then, the easiest way to apply to get BPJS is to go to the closest BPJS office in your area with your passport, two 3×4 cm photos, and a local bank account number, and fill out the application form.
Once it's done, you will get the insurance card, which is always required when using the BPJS benefits.
Paying the Premium
If you are employed, your employer will deduct money from your salary and pay on your behalf.
Otherwise, you can pay for it through internet banking, Bank Negara Indonesia, Bank Mandiri, and Bank BRI. You can ask these banks to pay the premium automatically every month using the auto-debit system.
Alternatively, you can pay at convenience stores such as Indomart, post offices, and BPJS offices.
The premium must be paid every month. Even if it's a one-month delay, you are out of BPJS coverage.
To activate it again, you need to pay the outstanding amount along with 2.5% of your in-patient treatment cost.
Mobile Application
You can download the JKN mobile application on Google Play Store to check your medical center and the status of your payments.
In addition, you can use it as your digital BPJS card.
Disadvantages
Although the idea of BPJS program is very good, providing healthcare to everyone with a very low premium, the program itself comes with many disadvantages:
Financial Stability
Insurance company financial stability is a key factor for many people when they have health insurance.
They want to make sure the insurance company has funds for compensation when something unexpected happens.
However, this may not be the case with BPJS.
Although it is national insurance, BPJS has had financial problems since its introduction in 2013.
In 2019, it was predicted to run into debt of 28 trillion IDR (~$2 billion USD). And the number is expected to increase.
This is the main reason that BPJS doubled the cost of premiums in October 2019.
Although the Indonesian Government has been providing additional support to BPJS funds, no one can really know what will happen in the future if the debt keeps increasing.
Because of the debt, BPJS has been having problems paying bills to their partnered hospitals and pharmacies.
For example, in January 2019, BPJS owed 3.6 trillion IDR to BP Farmasi, a local pharmaceutical company. In addition, it was reported that BPJS also owed another 60 billion IDR to another pharmaceutical company called PT Indofarma.
What does this mean for you?
It means there's a possibility that these hospitals and pharmaceutical companies may take financial control by decreasing the quality of medications and healthcare.
There might also be a shortage of medications, which has happened before with Jakarta Hospital in 2018.
Or you may need to "run out in the middle of the night to find medicine and feeding tubes at pharmacies" as seen in this news article.
Since hospitals have budget limitations, it also means that they may not want to perform expensive medical procedures that might be necessary for you.
They may even decrease the quality of meals for inpatients.
If you rely on BPJS alone for health insurance, you should closely follow their financial status to ensure that you won't run into unexpected problems resulting from delayed payments.
Disaster and Disease Outbreaks
Located in the Pacific "Ring of Fire", Indonesia is prone to natural disasters. Tsunamis, floods, earthquakes, and wildfires are all common occurrences.
And there are a high number of deaths and injuries when these disasters happen.
Unfortunately, BPJS won't cover any of it.
Which means that if you are injured by a natural disaster, you can't use BPJS.
That's not all. BPJS also does not cover disease outbreaks. If you are a victim of an outbreak, which happened before with H1N1, BPJS won't pay.
Comfort
The aim of BPJS is to provide everyone access to healthcare without running into medical debt.
To compensate for its very low premium, the level of comfort you get might not be good enough.
To give you an idea, even with the highest insurance class, you can only get a shared room with 2-3 patients for hospitalization.
If you want to get a private room, you need to pay for it yourself or use private insurance.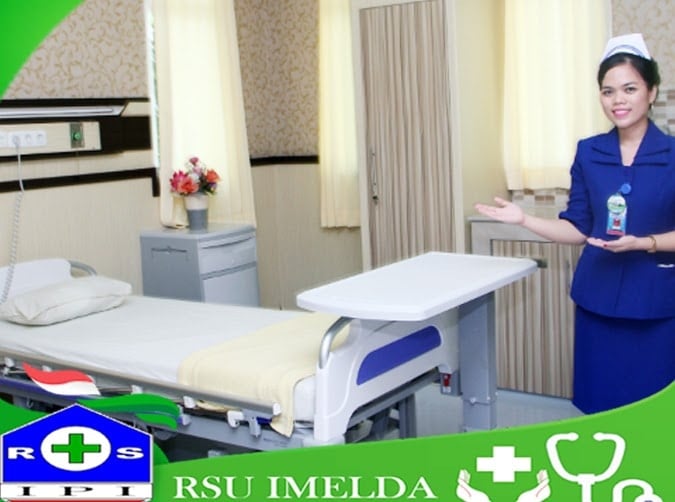 In addition, most of the time you are required to go to a local health center first before being able to visit a hospital.
These medical centers can be very crowded, so you might need to wait many hours just to see a doctor for a few minutes, especially when you live in a big city like Jakarta.
When it comes to comfort, a local Indonesian person said to a newspaper that "All you need to do is manage your expectations. When it comes to using the scheme, comfort is not a priority"
In addition, the BPJS process tends to be slow and complicated. They might not be able to help you on time when you have serious diseases.
Unfortunately, one person posted on reddit.com saying that he lost his family member because of how slow the BPJS process was.
COVID-19 Coverage
Although many health insurance plans claim that they come with COVID-19 coverage, the coverage you actually get can differ between plans.
You should read your insurance policy carefully.
For example, some insurance company may only pay for COVID-19 treatment if the treatment is not covered by the Indonesian government.
On the other hand, some plan will pay for your COVID-19 treatment even if you are eligible for the State coverage.
If you are under the BPJS Social Security program, you get full COVID-19 coverage as long as you go to specific hospitals specified by the program. However, it's important to be aware of the disadvantages of the BPJS program.
Now on to You
"Then, what insurance do I need?"
The answer to this question depends on your budget and requirements.
If you need to stay in Indonesia for less than a year, get travel insurance.
If you can speak some Bahasa Indonesian, don't mind the waiting time, and trust the public insurance system, you can just go with BPJS.
If you want something better than public insurance, get local insurance from private companies.
If you want to have a comprehensive plan that you can keep with you when you move to a new country, then getting offshore insurance is your best option.