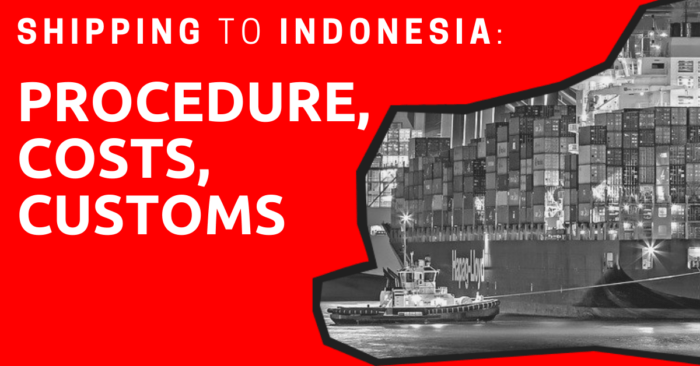 So you're moving to Indonesia — that's wonderful! As someone who has relocated to Indonesia, I can assure you that you'll have a grand time here!
Relocation, though, can be daunting. Whether you need to move for work, adventure, retirement, or to live closer to your family and friends, you'll be taking the whole house along.
This can be overwhelming and stressful because the process requires a lot of preparations, including researching, sorting out documents, selecting the right intermediaries/agents, packing, arranging for shipment, and so on.
There's also the risk of your belongings getting lost or damaged along the way. But there is a way to make sure your belongings reach Indonesia safely.
This guide contains everything you need to know about shipping your belongings to Indonesia, including shipping options, costs, customs regulations, and timelines.
But if you want to get in touch with a shipping company immediately, you can go ahead and fill out this form.
This article will take approximately 33 minutes to read. Don't have the time right now? No worries. You can email the ad-free version of the article to yourself and read it later!
A Bit About Indonesia
If you have never been to Indonesia, you'd be well served learning about the country and its culture. Then take the time to learn about the rules, regulations, and approval timelines, and the like pertaining to shipping to Indonesia to avoid surprises. You can learn about all the applicable regulations for your move by doing an online search.
You can also get useful advice from those who've actually moved to Indonesia, found in many expat forums.
The official language in Indonesia is Bahasa Indonesia, so you might have some difficulty finding information about shipping regulations.
Don't worry, because in this guide we'll discuss the customs rules and procedures in detail.
Of course you may also ask your relocation agent/forwarding agent for information. Note that agents usually only share information that's relevant to your case.
Deciding What to Bring
Moving a large amount of items via cargo shipping can be costly, which is why it's important to decide whether you need to bring all of your belongings when you move. It's recommended that you bring only the items that are absolutely necessary and those that you won't be able to easily find in Indonesia.
You should also decide whether you'd like to sell or rent out the belongings that you won't be needing after you've moved to Indonesia. Most important of all: you need to know what items are prohibited to be brought into the country and the items allowed only in limited quantity. This may further narrow the scope of items you can move.
We discuss these items in a subsequent section about customs procedures.
What You Should Bring
If your clothes or shoes are sized extra-large, you might want to bring them. In Asia, extra large-sized clothes and shoes are not easily available due to lower demand.
On the other hand, specific medicines, food items, books, etc. may not be available in Indonesia.
What you should not bring
There are a few things that you definitely do not want to bring to Indonesia.
Winter Clothes
You're not likely to need your winter clothing, quilts, and blankets in Indonesia, which has a tropical climate year-round. Similarly, you may choose not to bring all of your smart-casual and formal wear as you can easily find these in local clothing stores.
Electronic Devices
Indonesia's standard electricity supply is 220 volts; devices that work on different voltages may require certain types of adaptors to work, while some may simply not work.
You should also consider the availability of spare parts/servicing for the appliances you wish to bring. In case there is no guarantee of the spare parts/servicing availability, there is no point in bringing them.
Mattresses
If you're bringing mattresses, note that the standard sizes of beds in Indonesia may differ from those in your home country.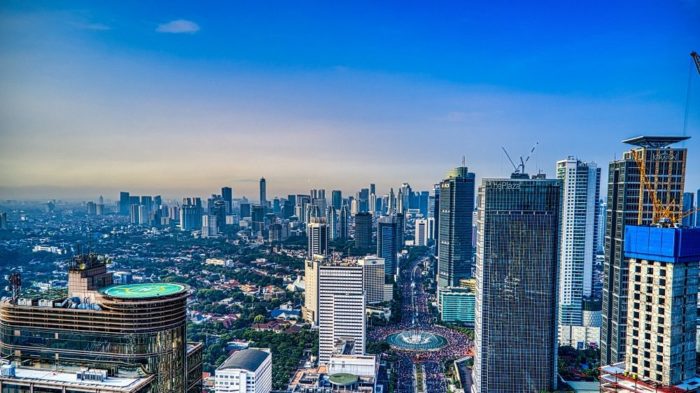 Prohibited and Restricted Items
These items are prohibited and/or restricted.
Automobiles including cars, motorbikes, and any type of vehicle – Prohibited for all the non-diplomats and allowed only for diplomats of certain levels.
Food – Non-Perishable food is allowed to be imported in small quantities.
Pets – Rules for every type of pet differ. Some pets may be allowed with approval. Pets from non-rabies-free countries are forbidden from being brought to Indonesia. The pets must be brought with supporting documentation including the pet's passport and other documents pertaining to its vaccination and the quarantine procedure whereby the pet may get quarantined under government observation. The steps that need to be taken when moving a pet to Indonesia is discussed in another section in this guide.
Electronic items – Brand new electronic items are prohibited and only those that have been used for at least a year are allowed. There's also usually a restriction on bringing large electronic items (such as a refrigerator, gas stove, and so on) per category.
Media storage items like CDs, VCDs, DVDs and the like – These are allowed to be brought in reasonable quantities and provided they do not contain politically sensitive or pornographic data.
Antiques, statues, and other decorative items – These may need to be examined and forwarded to the Indonesian Directorate of History and Archaeology to ensure that they are not being smuggled.
Drugs and medicines – Allowed to be brought into the country via shipments only and with the permission of BPOM (Badan Pengawas Obat dan Makanan Rakyat Indonesia), Indonesia's food and drug administration and control authority.
Alcohol and other substances – Bringing alcohol and other recreational substances into the country is prohibited; exceptions apply for diplomats who can bring these items only in specified quantities.
Packing
Once you've decided what to bring to Indonesia, then it's the time to pack your belongings, prepare your documents, and understand Indonesian addresses.
Whether you are shipping by air or by sea, note that packages are subject to some heavy-duty handling along the way. Starting from the packing stage, you need to ensure that your things reach you safe and free from any damage.
Boxes for shipping are usually stacked on top of others, and may be handled by various equipment such as a crane, net, sling, conveyor, chute, and so on. During packing, cargo must be secured from issues such as moisture, breakage, spillage, and damage due to changes in temperature. To ensure proper packing, you need to select the right sizes of boxes.
The simplest way to pack is to group all similar items together. For example, if you are bringing medicines, put them all in one box, indicating the list of the drugs' names and with prescription details properly labeled.
This facilitates easy customs clearance. Fragile items need to be covered with cushions such as bubble wraps, crumpled paper, or cloth.
Various international cargo delivery agencies have standard packing procedures, and you may refer to one of them when doing your own packing.
You must also create a detailed list of the items being shipped and create multiple copies of it.
One copy will be used to label each box. Keep a copy for yourself and one for the relocation agent. It is necessary to list every item because, in case the parcel gets lost, the insurance agency is unlikely to replace unlisted items. Do not forget to sign across the sealing tapes to make sure that the boxes are not tampered with.
If you are engaging a relocation agent, they will come to survey your premises and discuss various options with you. They usually keep standard size boxes on their end, which you may use to fill in your cargo. They can also assist in packing, cushioning and sealing.
Document Preparation
Here's the document you need to shipping your items to Indonesia for relocation purpose.
Original Passport with stamps validating arrival and duration of stay
Original Residence Limit (ITAS – Izin Tinggal Terbatas – Limited stay permit) valid for 12 months – This is issued by Indonesia's Immigration Office. If you have a stay permit for less than 12 months, customs will not allow you to move your belongings under the 'relocation of items' category. You may categorize them as general cargo, which might attract import duty at the customs' discretion. For shipments that fall under the 'relocation of items' category, the customs duty is nil, provided there is sufficient proof that they're for personal used and not to be sold in Indonesia.
Original Work Permit (IMTA – IZIN Menggunakan Tenaga Kerja – work permit) valid for 12 months – Issued by Indonesia's labor department
Pemberitahuan Impor Barang Khusus (PIBK) – Letter and form indicating the relocation of items with the list appended to items being brought
A consolidated list of all the items packed in the shipment
Authorization letter from the shipping company addressed to the receiving/clearing/relocation agent to act on their behalf
An Airway Bill (air consignment) l/Bill of Lading (ship consignment)
Boarding pass copy
If you're unable to provide any of the above-mentioned documents, customs won't clear the shipment and additional port and demurrage charges will apply for every day that you're unable to provide the necessary document set.
It takes time to prepare some of these documents, so sort them out in advance. In case you are bringing a pet, additional documents will be required (refer to the section below about moving pets).
Once your documents are in order, you can move on to the next step:
How to Write an Indonesian Address
Filling out an Indonesian address for consignment purposes can be tricky as Bahasa Indonesia is the primary language of communication.
Expats who have never been to Indonesia will likely be confused. Let's take a look at an example:
Museum Nasional Indonesia,
Jl. Medan Merdeka Barat No.12,
Gambir, Kecamatan Gambir,
Kota Jakarta Pusat,
Daerah Khusus Ibukota Jakarta 10110
In the above example, 'Museum Nasional Indonesia' is the name of the entity/recipient of the correspondence. Note that Indonesian names may or may not have surnames — this is a crucial thing to remember especially when addressing an individual recipient.
The second line mentions the road name and plot/block number. In the above example, it is 'Jl. Merdeka Barat, No. 12'. 'Jl.' is an abbreviation of the word 'Jalan', which means road. The name of the road is Merdeka Barat (Merdeka West Road), followed by the block number.
In Indonesia, lanes may be given similar names but they are differentiated by the direction of the specific lane. The five directions in Indonesia are: Timur (East), Barat (West), Utara (North), Selatan (South) and Pusat (Central).
Note this directional nuance to ensure that addresses are accurately filled. Thus, there is Jalan Merdeka Barat, Jalan Merdeka Selatan, and so on. Not every road has directions; but those that have multiple directions need to be indicated accordingly.
The third line indicates 'Kecamatan', which pertains to district, while 'Gambir' is the/sub-district.
The fourth line indicates 'Kota,' which means city. Thus, 'Jakarta Pusat' means Central Jakarta. The fifth line indicates the administrative province,'Daerah Khusus IbuKota Jakarta' (special capital administrative region of Jakarta), and the postal code.
The Indonesian postal code has five characters. As a general rule, the address should be aligned to the left. On an envelope, it needs to be indicated on the bottom right-hand corner.
These are the levels of geographical localities:
| | | | |
| --- | --- | --- | --- |
| Administrative Level | Indonesian Name | English Name | From the above example |
| 1 | Provinsi | Province | Daerah Khusus Ibukota Jakarta |
| 2 | Kota / Kabupaten | City / Regency | Jakarta Pusat |
| 3 | Kecamatan (Kec.) | District | Gambir |
| 4 | Desa / Kelurahan (Kel.) | Village | NA |
| 5 | Rukun tetangga/Rukun Warga (RT/RW) | Neighborhood | NA |
| 6 | Jalan | Road | Medan Merdeka Barat |
| 7 | Blok | Block/Plot number | 12 |
| | Kodepos | Postal Code | 10110 |
RT/RW is becoming archaic with regards to the use of postal code in Indonesia. However, whenever it is used, it is followed by numbers separated by a slash. For example, RT 01/002. This is used to identify areas that may not have administrative power but was created to support the sub-district level administration.
Once properly addressed and labeled, packages can now be shipped via your preferred mode of cargo.
Shipping Options
When it comes to shipping bulk or heavy cargo, ocean/sea freight is the best option. Sea freight is efficient and cost-effective. With proper guidance, you will be able to ship your heavy belongings with extreme ease.
Ocean freight is the most common mode of transport when shipping bulk items. In fact, ocean cargo comprises 90% of all cargo shipping in the world.
One disadvantage of ocean cargo is that it is slower when compared to the other modes of transport such as courier, standard air freight, express air freight, and others. But it is the most ideal option if you're not in any hurry to ship your stuff.
Another advantage of ocean freight in addition to being the cheapest mode of transportation is that there are fewer restrictions on the kind of cargo that can be carried as compared to air freight.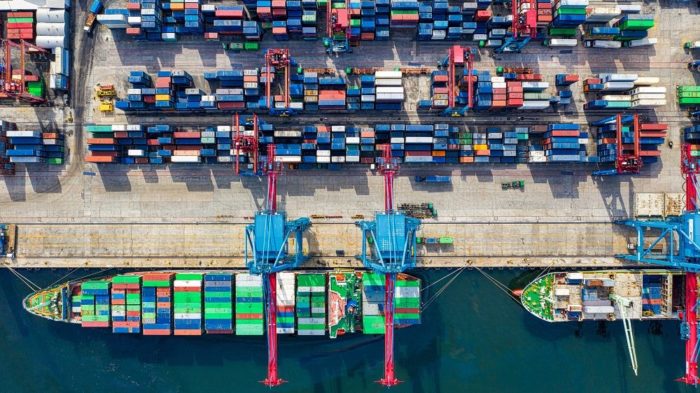 Various international and local regulations, as well as the policies of the ocean/aviation carriers, clearly specify cargo that is considered inappropriate for shipping. Overall, the number of restricted products is fewer in the case of ocean freight.
The decision to ship via air or ocean may be a function of total size/volume of cargo, immediate requirement, and so on. You may choose to ship your entire cargo via ocean except for the cargo that you need immediately on landing.
In such a case, you have two options:
Full Container Load (FCL)
Less than Container Load (LCL)
In the container sizes, you will get a choice between 20-footer and 40-footer containers. Your boxes may be measured in terms of cubic meter space within these containers.
FCL – FCL, as the term implies, is the shipment where an entire container is dedicated to your cargo, and it's suited to opt for FCL if you are moving a significant amount of cargo.
LCL – LCL implies that the container is not completely filled with your cargo and may require some more cargo from other customers to fill it. Rather, opting for LCL is more suited to cases where you do not have a lot to ship, yet the cargo is large-sized enough to be expensive when shipped by air.
It is important to note that LCL will cost more than FCL per unit of freight. (I.e., freight per box of cargo). The shipping companies prefer taking more FCL contracts because they do not have to look for new customers in case the container is not completely filled — if the client has opted for FCL.
Thus, there might be cases where total LCL may be higher than the total FCL if the number of boxes being shipped is not optimal. Depending on the rate offered, the distance to be traveled and so on, this break-even point will change.
Further, the delivery of FCL is likely to happen quicker than LCL because entire cargo unloaded belongs to the single customers whereas, in the case of LCL, the shipping crew will spend some time grouping/sorting the cargo, processing documents of multiple customers, and so on.
One more benefit of LCL is that it allows you to split the shipment and send it in batches. This might be a good option for you if you want convenience. There is increased risk of damage and loss in the case of LCL.
How to Choose the Best Moving Companies
Depending on your personal needs such as volume and nature of cargo involved, amount of time that you might have at hand to deal with all the process, your comfort in dealing with officials and so on, you might decide to engage a relocation agent to carry out seamless relocation to Indonesia.
In the context of Indonesia, this is recommended. If you are not well versed in Bahasa Indonesia, you might want to consider relocating with the help of moving agents who will take care of this process end to end.
There can be various criteria for the selection of an appropriate relocation agent other than cost. It is important to compare the range of services provided while comparing prices.
While cost is an important aspect, it is dependent on several variables and has been dealt with independently in this guide. Cost apart, you might want to select on the basis of the following considerations:
An agent focused on delivering your cargo on time and safely. You need to check the track record and credentials of the agent. Internet reviews, especially those on the expat forums, might be a good starting point to do so.
An agent who is operational in Indonesia, either independently or through a tie-up with a local company acting as a receiving agent. In this case, you need to check the credentials and track record of the partner agent, too.
An agent that offers comprehensive services such as pre-move consultation, in-home survey, packing services, transport via agreed means, i.e., ocean freight, air transport as well as road transport, insurance tie-up, customs clearances, last-mile/doortodoor delivery and unpacking, shipment protection, long term storage of items you might want to keep in your home country.
An agent that offers add-on services like pet relocation, departure support, home search, etc.
Most agents offer a bouquet of these services and you will be given a choice to opt for the add-ons.
You can find out good shipping companies and quotes on shipping your belongings to Indonesia by filling out your details on our international shipping page.
In case you'd want the credentials of your moving agent certified, you might want to check FIDI's website.
FIDI is an independent trade association of movers and packers that issues an internationally accepted certificate called 'FIDI-FAIM', which is the standard of quality. Naturally, such certified players are likely to be large operators and might be expensive.
However, there any many smaller operators who have been well known for delivering cargo on time and intact. As mentioned earlier, the easiest way to obtain information about them is through various expat forums.
In Indonesia, there are only three 'FIDI-FAIM' players and all of them are located in Jakarta.
Whether you decide to relocate with the help of an agent or not, it's time to move on to the fourth step:
Freight Forwarder
If you have already engaged a moving company, then they will work in tandem with the freight forwarder for you and their quote will be inclusive of the freight forwarder's charges.
A freight forwarder is essentially an intermediary between you and the carrier of cargo.
Freight forwarders provide a range of specialized services. They deal with shipping logistics, including documentation support, tracking shipments, obtaining permits, dealing with customs, and so on.
You may want to take a look at Freightnet's directory of freight forwarders which has a list of freight forwarders from Indonesia. AZFreight's directory too has several freight forwarders listed.
Apart from these, several famous freight forwarders in Indonesia include:
Due to variables such as type and dimensions of the cargo, a standard blanket quote is usually not offered. But sometimes there are calculators on such sites and they might give you tentative quotes.
Mostly, however, you will find forms where you will be required to fill in the details to obtain the quotes.
Please fill in your details in this form to get quotes from international operators.
Rates Calculation
The rates applicable may be offered on the basis of weight or volume. Usually, any weight within one ton is charged on the basis of per cubic meter (CBM) and over and above on the basis of weight.
CBM is calculated by multiplying the length, breadth/width and the height of the package. For example, dimensions of a box are 5.1 meters in length, 4.1 meters in width, and 3.1 meters in height.
Thus, the volume will be 5.1 x 4.1 x 3.1 = 64.82 CBMs. If the rate per CBM being offered is USD 10, then the total cost of shipping this particular box will be USD 648.2 (64.82 x 10).
Shipping Small Items
If you have smaller packages to ship to Indonesia such as letters, documents, online purchases, and the like, you can select a variety of modes depending on your budget.
EMS, which is a worldwide postal express mail service, has a tie-up with Pos Indonesia. Hence, you may opt for delivery through them. That is probably the cheapest mode of dispatch.

Advertisement
Occasionally, there have been instances where the package arrived at the receiver's in either damaged condition or it was opened and some items were found to be missing. It needs to be noted that such instances have been sporadic and the items have, more or less, arrived in satisfactory condition.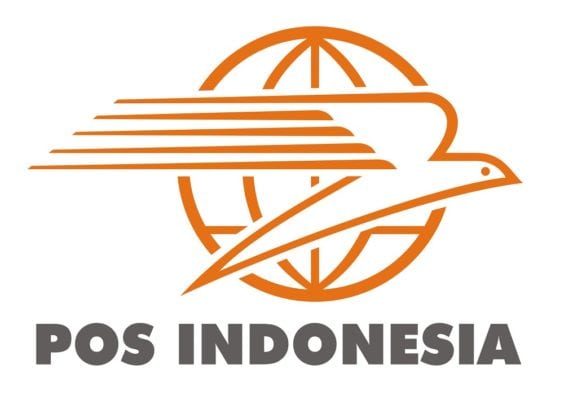 At the other end of the spectrum are global players like DHL, FedEx, TNT, UPS, and so on, which are very expensive, too. However, there are many smaller players who offer similar services and are cheaper. They charge less than the big players yet provide quality service.
Some of these service providers include Send My Bag and Via Box, which help with online shopping in the US.
You need to also consider duty options in this case. Any package that passes through international shipping and has a value of more than USD 100 attracts import duty in Indonesia. You can use this calculator to estimate the same.
Dealing with Customs
All cargo, whether shipped via air or sea, undergo detailed customs examination. It is therefore important to understand the regulations regarding items allowed by the customs to be brought to Indonesia.
A comprehensive country-wide list of prohibited items can be accessed here.
If you have engaged with an international mover, this entire process will be handled by them and you won't have to deal with the customs directly.
Dutiable/Restricted items
New items (unused and newly bought)
Items not listed on the inventory list
Medicines (prescription required)
Foodstuffs are allowed only in a reasonable quantity
Items such as CDs, DVDs, videotapes, Bluray discs/optical discs, books, etc. are subject to scrutiny and sponsorship — it is better to prepare a detailed list of titles/authors
Antiques
The presence of any dutiable/restricted/prohibited items in shipment will greatly delay clearance and increase charges considerably.
Required Documents
We have already discussed the list of documents to be made ready by the consignee. To revise, the following documents are needed:
1. Original Passport with stamps validating arrival and duration of stay
2. Original Residence Limit (ITAS – Izin Tinggal Terbatas – Limited stay permit) valid for 12 months – Issued by Indonesia's Immigration Office
3. Original Work Permit (IMTA – IZIN Menggunakan Tenaga Kerja – work permit) valid for 12 months – Issued by Indonesia's labor department
4. Pemberitahuan Impor Barang Khusus (PIBK) – Letter and form indicating relocation of items with the list appended of items being brought
5. A consolidated list of all the items packed in the shipment
6. Authorization letter from shipper to the receiving agent/clearing agent/relocation agent to act on their behalf
7. An Airway Bill (air consignment) l/Bill of Lading (ship consignment)
8. Boarding pass copy
You will be required to carry the above documents and submit a letter informing the relocation of your belongings (PIBK) to the head of the customs. The procedure begins thereafter. Customs will then carry out a physical examination of the shipment.
If they find that the cargo meets the legal requirements, i.e., there are no prohibited items and restricted items are within prescribed quantities, and the required documents are provided, they will clear the shipment and issue Surat Persetujuan Pengeluaran Barang (SPPB) or Letter of Approval to release the cargo which means the cargo may be delivered to the goods owner's place.
If you arrive in advance, make sure to keep your boarding pass because to get the import duty exemption, you must be able to prove that the goods have arrived with the owner no later than three months before or after the arrival of the owner of the goods into Indonesia. This can be verified with the arrival stamp on the passport by the immigration authorities. But the customs may still ask for the boarding pass in most cases.
The importance of a detailed, up-to-date inventory list of items being shipped cannot be emphasized enough. Moreover, the invoice should carry an estimated price of the used goods. If any new item is found, the customs will charge import duty.
Import Duty
The regulations dictate that used personal/household items are exempted from any import duty.
However, in reality, this can be very tricky based on the type of items carried and their numbers. What's important is that these goods should have been classified as personal belongings and for future personal use only. If they are likely to be classified as merchandise or items brought for selling, they will either be confiscated (if you do not own a license to operate a business in Indonesia) or attract customs duty accordingly.
If the value of new items is in excess of the USD 500-limit allowed per individual, the excess amount will be levied with import duty.
The calculation of duty is done on the basis of the CIF value — Cost paid to acquire the item (usually its FOB value), Insurance, and Freight — of the commodity. In addition to the import duty, the item will also be subject to Value Added Tax (VAT) and excise tax, as well as Sales Tax on Luxury Goods (STLG) in some cases.
Here are the import duty rates:
Import duty varies between 0% to 40%, with an average duty rate of 10.89%. However, some products are entirely duty-free such as books, laptops, and some electronic products.
The VAT is levied at a standard rate of 10% or maybe between 0-5%, calculated on the sum of the CIF value and the import duty, depending on the item.
Excise may be levied in certain cases such as alcohol and tobacco at the rate of 275% on the sum of CIF and import duty.
STLG may be levied between 10% and 75% depending upon the item brought in
Income tax will be charged at the rate of 7.5%
Custom Clearance timelines
A clean, clear consignment (without any documentation gaps or without any restricted/prohibited items) will take around 3-4 working days in case of air freight and 12-15 working days in case of sea freight.
Note that the average amount of time taken to process ITAS and IMTA itself is 4-6 weeks. The consignee needs to time the arrival of cargo within three months thereafter as the consignee will need to be physically present in Indonesia for the clearance to begin.
Moving your pets
Pets are family too and as such, are very close to your heart. Fortunately, even if you are relocating halfway across the globe, you can move your pets along, too. Indonesia, like most countries, allows the relocation of pets on adherence to proper procedures and formalities.
Moving your pets to Indonesia is simple. Just follow these steps:
1) Collect the following certificates:
Health clearance certificate from the veterinarian, obtained within five days of the pet's scheduled departure. The certificate needs to assure the good health of the pet.
Rabies Vaccination Certificate, stating that the pet has been vaccinated within the last 30 days and not more than one year prior to the planned relocation date, as provided by the veterinarian.
In Indonesia, pets from non-rabies-free countries are forbidden. In such a case, you won't be able to bring your pet and might need to secure the services of an animal shelter in your country.
2) The pet needs to be microchipped. The microchip must comply with the ISO standard 11784 or Annex A to ISO standard 11785.
3) All the official documents required by the Indonesian authorities must be legalized/notarized by the specified legal authority such as the consular service center of the Indonesian Embassy in your country. Alternatively, the Indonesian Embassy can direct you to the proper notary sources.
4) The above documents need to be added to a letter seeking permission to bring pets addressed to the Ministry of Agriculture of Indonesia, Up. Direktorat Jenderal Peternakan, Jl. Harsono RM No. 3, Ragunan, Jakarta 12550 – Indonesia. The letter needs to mention the specification of the pet such as its name, color, age, race, and any relevant information.
5) Upon receipt of such a letter, the Ministry of Agriculture will issue a letter of attestation for the entry of the said pet animal into Indonesia (permit), from the animal quarantine of the Soekarno Hatta Airport, Jakarta. This permit is valid for one month during which you may relocate your pet and complete local formalities.
While these formalities are underway, you need to decide on the mode of transportation. Briefly, you have two choices:
1) You may bring your pet with you as excess baggage and coordinate with the airline on all the requisite documents for the same. Not all airlines transport pets, so you need to check on the airline's policy on transporting pets before you book your tickets. You will also need to check on the airline's policy on being able to check on the pet at various stages throughout the trip, such as during flight, in transit, and so on.
2) You may opt to send the pet by cargo, i.e., unaccompanied. You will not be on the same flight as the pet since you will send it on a cargo shipment. This arrangement will be cost-effective since cargo is usually cheaper compared to the excess baggage scenario. This is a personal decision and will depend on your budget, the capability of the pet, and other factors such as the overall duration of the flight, the number of transits, and so on.
Bear in mind that planning timelines is important since the certificates need to be of a specific timeframe and the permit, too, expires within a month. In order to complete this process without any hassles, you may engage a relocation agent who can efficiently meet these requirements on account of their expertise in handling pet relocation.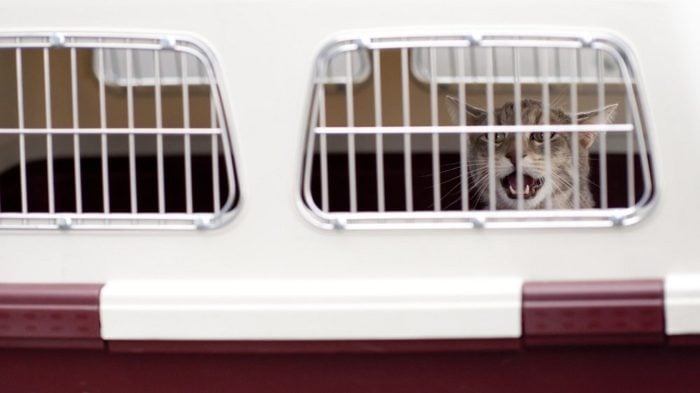 Shipping Time
Depending on your location, you may expect your package or cargo to reach Indonesia between 6-8 weeks. It is important to time the shipment as you need your shipment to reach within three months of your arrival to receive duty exemption on your belongings.
Clearance from customs may take up to 3-4 working days for air cargo and 12-15 days for ship cargo in case of personal belongings. In case of incomplete or inadequate documents, the cargo will be withheld and will attract demurrage charges.
If your shipment is clear, that is, the documents, the items and their quantities as per original declaration are all in order, you can expect the shipped items to be released immediately.
Delays are likely to happen only if the documents are incomplete, the cargo is not in line with the declaration, or if the cargo attracts any custom duty. In such scenarios, customs will take time to process the cargo.
Calculating Shipping Cost to Indonesia
Take note of the item's weight, size, value, and delivery speed required. These will determine which service is best for you.
The tables below compares different services from the USA using the example of shipping a 4lbs computer part valued at USD 150.
There is only a large price difference between government and private shippers when it comes to shipping small packages. However, for large or custom shipments, a private shipper is the better alternative.
| | | |
| --- | --- | --- |
| Service | ETA | Price USD |
| Priority Mail Express | 3–5 days | $59.68 |
| Priority Mail | 6–10 days | $17.25 |
| First Class | 10–14 days | $4 |
| FedEx International Economy | 6 days | $171.05 |
| UPS Worldwide Expedited | 7 days | $151.35 |
Country-Specific Information
Following are the tips to carry out international shipping from certain locations.
The United States
An ocean freight shipment from the United States (US) to Indonesia may take four weeks or more.
For smaller packages, you might want to use US postal service which offers several choices. Or you can avail of the services of smaller companies, as discussed earlier. Remember that while most of the things might be available in Jakarta, clothes, shoes, and other items of larger sizes may not be easily available. International perfumes bought in Jakarta are going to be expensive due to import duty.
Internationally acclaimed English books too will be expensive or might not be easily available. Medicine brand names and potency per dosage might differ. Some medicines, lotions, and similar items of less common issues (in Asia) such as eczema, etc. may not be easily available.
You might want to consider bringing such items from the US.
The United Kingdom
If you are shipping from the United Kingdom (UK), ocean freight may take up to three weeks or more by sea. For smaller packages, again, the UK postal service is the cheapest choice. The best choice, however, is to select smaller international couriers similar to the US.
In general, clothes and shoes of larger sizes are not easily available in Asian countries due to low demand for them. Tips mentioned in the US section above to carry perfumes, books, and medicines apply for the UK, too.
China
If you are shipping a smaller item from China, the China Postal Service, in fact, is your cheapest option. Its track record in Indonesia is also reasonable and the items have been delivered without tampering or damage, surprisingly. If you are using ocean freight to transport cargo from China, you may expect the cargo to reach any time between 5-15 days depending on the port of loading of the cargo. Via air, it may take 1-3 days.
Further, it is important to note that items such as Chinese content — Chinese magazines, brochures, CDs, books, and newspapers are strictly prohibited to be brought into Indonesia. Some of the well-known freight forwarding agents include Bansar and Sino-Shipping.
Australia
Australia is relatively closer to Indonesia than any other country, and you may expect your cargo to be delivered earlier. Airfreight may take any time between 1-3 days and the ocean freight may take between 9-11 days. Ocean freight, of course, is almost 5 times cheaper than air freight. Customs clearance will take any time between 10-15 days.
Common Mistakes
Now that we have discussed most of the salient points, remember to avoid the following commonly made mistakes so that you will get a quick clearance from the customs:
Incomplete documentation – Customs will refuse to clear the cargo without exception if documentation is incomplete.
Packing mixed items together rather than packing similar items – Since customs check 100% of the cargo, mixed packages cause delays in clearance. Straightforward packing of like items together will lead to faster and smoother clearance.
Incorrect packaging
Unaccounted items – Items not mentioned on the packages/inventory list, however small or insignificant they are, are likely to be confiscated/charged or not immediately cleared. Hence, it is advisable to note each and every item to its last detail, label the boxes, and maintain multiple copies of the same.
Carrying more than the allowed quantity of an item (i.e., restricted items), for example, more than one household appliance of a particular kind or more foodstuff than allowed, will cause delays in clearances since the customs will treat each such item individually and may confiscate surplus items or calculate additional duty payable and thus extend the time of processing.
Carrying prohibited items
Filling addresses incorrectly – Since customs will verify the address with official documents, any mismatch may lead to customs seeking clarification and prolonging the process.
Mismatch in the reported and actual weight, duty calculations, and so on.
Make sure that you avoid the common pitfalls to ensure a smooth delivery. Needless to say, a door-to-door relocation agent handles all these aspects as part of its service and, hence, is a preferable option.
Now, on to You
We hope that our comprehensive guide has provided you with all the information you need about shipping items to Indonesia.
You can fill out this form to start finding a shipping company and enjoy a hassle-free relocation!