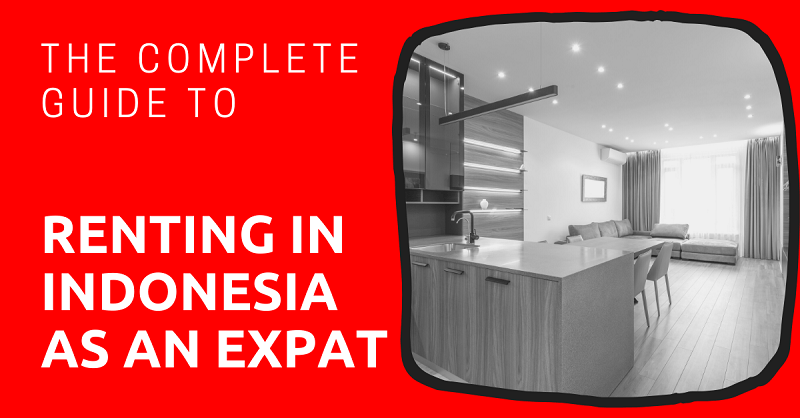 Are you planning to visit Indonesia? Are you looking for a place for a short- or long-term stay? Regardless of the purpose and duration of your visit, you will find that there are plenty of accommodation options in Indonesia.
In this article, I will discuss everything you need to know about finding a suitable place to live in this wonderful archipelago. There are thousands of islands in Indonesia, and it can be overwhelming to choose a place to live, much less know how to start looking and learn the rules and procedures for renting. Don't fret — I'm here to help!
Read on to get started.
This article will take approximately 17 minutes to read. Don't have the time right now? No worries. You can email the ad-free version of the article to yourself and read it later!
What to Expect in Indonesia
Indonesia is one of the largest archipelagos in the world, with five major islands and surrounded by both the Pacific and Indian oceans. In many parts of the country, there are places where you can find long stretches of beaches, lush forests, and sweeping mountain views. It's undeniably an ideal destination for tourists who enjoy nature.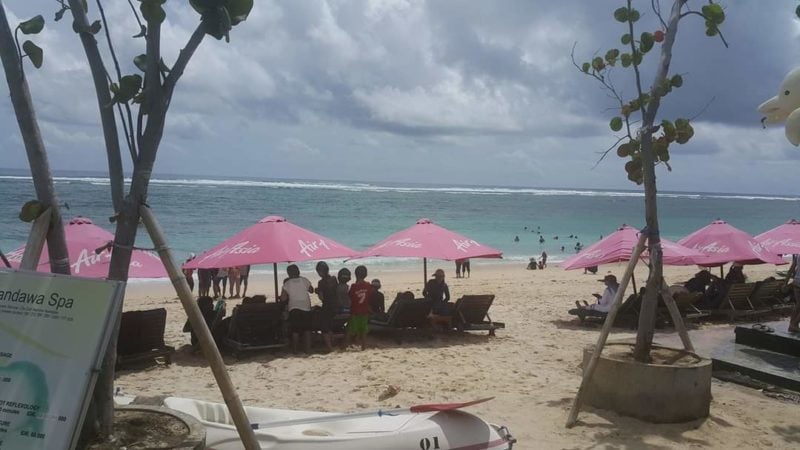 But although Indonesia is generally accommodating of foreigners/expats, there are immigration policies that are strictly enforced that you must follow. To begin with, you can avoid getting into trouble with the law by making sure you have all the necessary paperwork required by Indonesia's immigration agency.
Places to Stay in Indonesia
Indonesia is one of the largest countries in the world, with around 17,508 islands. The five biggest islands are Java, Kalimantan, Papua (New Guinea), Sumatra, and Sulawesi, while the most famous tourist destination is Bali.
Before you choose a place to rent, you might want to learn some basic information about Indonesia's most popular islands.
Papua Island
Papua, formerly known as Irian Jaya, is the biggest island in Indonesia, and its capital city is Jayapura. The island is rich in natural resources and is where the world-famous Raja Ampat (or "Four Kings" in English) can be found. This island supposedly has one of the best diving spots in Indonesia.
Papua is also home to one of the most biodiverse diving spots in the world, attracting many diving enthusiasts for its colorful sea life. The central part of the island is surrounded by rainforest and sandy beaches.
Due to its popularity among tourists, the island has an assortment of hotels and other types of accommodation. If you choose to stay in a hotel, you can ask the staff for recommendation on which great dive sites to go. Some high-end hotels may offer accommodation packages that include a trip to diving spots. Stays at these hotels usually cost around 1 to 3 million rupiah per night.
On the other hand, the more adventurous travelers can rent vacation homes owned by locals who may offer to arrange for their guests trips to fantastic diving spots and/or other islands. The cost of staying at a vacation home is around 300,000 to 1,000,000 rupiah per night.
Note that, compared to other tourist spots in Indonesia, Rajah Ampat feels considerably less busy and crowded mainly because most tourists here opt for short-term stays.
Sumatra Island
Sumatra is the second largest island in Indonesia, and Medan is its capital city. The island is also second-biggest in terms of economic trade. This is largely because of its close proximity to neighboring countries Malaysia and Singapore. In fact, the island is where most of the rubber, coffee, palm, and sugar cane are grown and produced in the region. It's no wonder that it attracts plenty of foreigners dealing in trade and/or manufacturing.
The majority of foreigners in the area are expats, and most of them are here for the long term. Some may be staying under a work or business contract that lets them live here for as long as one to three years. As for the types of housing, many foreigners — especially those with families — prefer to live in a landed property in a mid- to high-end housing complex.
The region offers exclusivity and safety, with rentals costing around 60 to 150 million rupiah per year. Housing complex facilities usually include a clubhouse with pool, basketball and tennis courts, and jogging track. In other major cities on the island, there are mixed-use buildings with an apartment tower, with yearly rental that cost 40 to 100 million rupiah.
Kalimantan Island
Kalimantan (the Indonesian part of Borneo, a territory that is shared with Malaysia and Brunei) is the third-largest island in Indonesia. The island is rich in energy sources like coal, natural gases, and oil. In the city of Balikpapan, there are several international oil exploration companies like UNOCAL, Total, and Huffco.
Kalimantan has pristine rainforest and coastline and is home to several endangered wildlife. The island is known for its bustling economic activity and popular tourist attractions. Additionally, its proximity to Brunei and Malaysia attracts a lot of foreigners who are either expats or tourists.
In big cities like Balikpapan and Samarinda, many foreigners prefer to rent a house. Expats who work in the oil and gas industry, in particular, normally opt for longer contracts. The rental cost of a 3-bedroom house in an elite housing complex is around 100 to 150 million rupiah per year. This usually comes with access to sporting and recreational amenities as well as 24-hour security.
Java Island
Java is the fourth-biggest and most populous island in Indonesia. Jakarta, the capital city of Indonesia, is located on this Island, and is, therefore, the center of all economic activity and is where the seat of government in Indonesia can be found. Jakarta is situated in the central region of Java.
For foreigners living in Jakarta, it's best to rent a place in high-rise apartments. The city's traffic is notoriously bad, so living in an apartment located near a mass rapid transport station is highly recommended.
One apartment that's close to a public transport station is Fatmawati City Center, a mixed-use building that's close to a nearby mall, office center, and a school. Renting a unit in this property will cost you around 120 to 150 million rupiah per year, or around US$ 600 a month. Rental prices are relatively inexpensive, which can be attributed to the generally low cost of living in Indonesia.
There are also landed properties available in the satellite cities surrounding Jakarta. But, like in other metropolitan cities in the world, traffic jams in Jakarta and adjacent towns can be a massive headache. Additionally, heavy flooding caused by torrential rain tends to happen frequently in certain areas.
Sulawesi Island
Sulawesi is the fifth-largest island in Indonesia. Its central part is mountainous, but it also has coastal lowlands and coral reefs offshore. Sulawesi is famous for its commodities and is where the majority of the country's cocoa is produced. Many multinational companies with manufacturing and trading operations are set up in this region.
The majority of expats on the island are settled in Makassar City. Renting a place in a strategically located housing complex that caters to foreigners will cost around 80 to 110 million rupiah per year. Housing complexes typically offer recreational and sporting facilities, 24-hour security, and are near schools and medical facilities.
Bali
Bali is one of the most famous tourist destinations in Indonesia, mainly for its unique cultural traditions, surfing spots, and breathtaking landscapes, including terraced rice fields, rugged coastline, volcanoes, and more.
Stay a few days in this paradise and you might just decide to live in it. You'll be happy to know that there's a wide variety of restaurants and that most of the locals can communicate in English.
The fact is, it's a good place to live. If you like a large space, you can rent a villa with a private pool, which is becoming a popular option among expats in Bali. Rent can range anywhere from 500,000 to 3,000,000 rupiah per day for low- to mid-range villas. Many foreigners, including digital nomads, also prefer to live in beach towns.
For those who are willing to spend more, there are hotels with different price ranges and amenities. Regardless of what you prefer, it's best to search and book online so you can see a variety of options.
Renting Options in Indonesia
Foreigners in Indonesia are allowed to rent properties. Here are some of the most common types of properties that you can choose from:
Houses/Landed Properties
For expats who are moving to Indonesia with a family, renting a house is a very popular choice. In some cities, rentals can cost around 50 to 150 million rupiah per year.
Many houses for rent are fully furnished and include free parking. Meanwhile, houses on the luxurious side will have a garden and pool. You can ask the house owner to help you hire maintenance staff who can take care of repairs, upkeep, and other tasks.
If you're concerned about safety, choose a gated community with security at the entrance and exit points. In some housing complexes, there are security personnel who regularly monitor the area. It pays to be mindful of your surroundings and always make sure the house is properly secured.
Apartments/Condominiums
In big cities, there are plenty of mixed-use buildings with various types of residential units, including a studio, 1-bedroom, and 2-bedroom unit. Some are fully furnished, while others are not. Yearly rental cost ranges from 40 to 120 million rupiah. The longer the term of the rental agreement, the lower the price tends to be. Please take note that rent does not include electricity and water bills.
Many apartments and condominiums have services and facilities like a gym, pool, parking space, and 24-hour security. A majority of condos provide access cards to tenants.
Villas
For short-term visits, villas are a good alternative to houses and condos, and are particularly popular in tourism destinations like Bali. A villa has unique architectural designs and different amenities, but what people love most about it is that it provides unequaled exclusivity and privacy.
There are different kinds of villas to choose from depending on your budget and preferred location. Rental terms are mostly offered on a short-term basis, with costs ranging from 500,000 to 3,000,000 rupiah per day.
If you're feeling extravagant, you can rent a high-end villa. Fun fact: the King of Saudi once stayed in Bali for a few days, and he and his entourage were rumored to have spent 7 to 29 million rupiah per night at a high-end villa.
Hotels
Hotels are a popular choice for short-term visitors in Indonesia. Most hotels are centrally located and offer a range of prices and amenities. You can easily book a room using any local or international hotel booking app. Booking a one-night stay can be as low as 400,000 rupiah. Whether you're visiting for business or pleasure, you're sure to find a hotel that fits your needs.
Vacation Houses
Tourists who are visiting for a short time and with a limited budget can opt for a vacation house. Many of these are small cottages owned by locals or villagers. This type of lodging is popular because many of them are located near the city center and are very affordable. They're especially suitable for adventurous types who love outdoor activities like diving and hiking, and, therefore, do not spend much of their time indoors.
Regardless of what accommodation you prefer, always do some research before you book a place.
Finding Places to Rent in Indonesia
When looking for a place to rent in Indonesia, you should be able to distinguish between short-term and long-term rentals. Here's how these two differ:
Long-Term Rentals
Unless you can speak Bahasa Indonesia, it's best to consult with a real estate agent if you're looking for a long-term rental. In many cases, you'll need to call the property owner in order to rent a place, and there's no guarantee that they can speak English.
There are different ways to search for an agent or look at properties.
Online
If you're planning to do some research on places to rent in Indonesia, one of the first things you should do is to do a Google search or check listings on social media.
Although there are property websites in Indonesia showing available locations, rental costs, or photos of the place, a majority of them do not show information in English. One of your best bets is to directly call a property owner using their contact numbers listed on the property listing websites. Note that they are not likely to respond to text messages.
For first-timers looking to rent in Indonesia, it would be wise to seek help from expat groups with members who are already living in Indonesia. In these groups, you can ask for recommendations for a good place to rent.
Real Estate Agencies
Most big real estate firms have an official website, so make sure to visit their website to get their contact details and call to get a faster response. Text or email inquiries tend to get a slow response from agents. Also, take note that some websites may not show updated information about available units for rent. Some units may already be taken or reserved even though the website may show that they're still available.
Most agents get commission-based payments, so once a deal is struck, you won't have to make an additional payment. Property owners pay the commission.
There are a lot of property agents in Indonesia like Ray White Indonesia or Colliers Indonesia. Give them a call to discuss your options. Most of the agents can speak English, and it's highly recommended to speak with one if it's your first time in the country.
Billboards
In most cities in Indonesia, it's common to see many real estate billboards. These ads usually display the firms' contact details and some photos of the properties they rent out. When you see one that interests you, get the phone number and call for best results.
Short-Term Rent
Some foreigners may visit Indonesia for the sole purpose of being a tourist and, therefore, look for short-term rentals. There are several good options for short visits.
Airbnb
Airbnb functions as an online marketplace for travelers looking for lodging and homeowners who are renting out their place. Many people who are looking for homestays for short-term or long-term trips opt for Airbnb as it is cheaper compared to hotels and other types of lodging. The platform has become so popular internationally, including in Indonesia, that many properties get booked fast.
When looking for accommodation via Airbnb, you can filter your search based on price range, location, property type, amenities, and other variables. Some properties will allow cancellations.
Traveloka
Traveloka is an all-around travel app (it calls itself a "lifestyle app"). You can download it from Google Play or Apple's App Store. You can use this platform to look for accommodation, find flights, and arrange transportation (car, train, bus, etc.).
The app provides hotel information, complete with photos and a list of amenities. It also shows the rooms' price ranges depending on booking dates. You can use a credit card to reserve a room or book a flight, and what's especially great is that you can get discounts and pay in installment when you use certain local credit cards. Overall, Traveloka is a nifty, user-friendly app that's highly suitable for frequent travelers.
Other Important Things to Remember
There are other things to keep in mind to avoid issues when renting in Indonesia.
Contract
Not all property owners will offer to give you a rental contract. There are many cases wherein a deal is made through verbal agreement only. Needless to say, it's best to seal a deal by signing a contract with the property owner.
Here's what should be included in the contract:
Rent price
Duration of stay
Deposit terms
Other special terms regarding smoking, pets, furniture, and so on
The safest way to finalize a deal is to hire a real estate agent who can help you with the contract.
Payment
A long-term contract — for instance, a one-year contract — is usually paid for the entire term. That means you must pay rent for the entire year for a one-year agreement. For long-term contracts, the price is usually lower compared to a short-term contract.
Deposit
A security deposit is going to be either one month's rent or half a month's rent. It should be returned to you in full within 30 days after your contract is fulfilled.
However, in case there's damage to the property caused by you, the property owner may use your security deposit to fix the damage and return only a portion of the deposit.
Help Desk
Many apartments have a 24-hour help desk that can assist tenants. Some apartments will also provide access cards for better security and to give tenants access to the parking area. An access card can also be used to enter facilities like a pool and gym. Consult with your agents or landlord about building regulations, security, and sanitation.
Maids and Gardeners
If you decide to rent a big house because you're moving with your family, you may need to employ household help like a maid and/or gardener. You can ask your real estate agent, landlord, or even colleagues to help you look for household help. Salaries paid to household maintenance staff will depend on the scope of work, but it usually ranges from 700,000 and 1,400,000 rupiah.
Make sure to come to an agreement regarding your expectations with the household help before you shake hands. You will find that having household help is invaluable as they can do a variety of tasks including run errands, clean the house, and more.
Pets
Most apartments and condominiums do not allow pets like dogs or cats within the premises, but you can keep ornamental fish as these are not prohibited. Houses for rent are more lenient with pet ownership.
In any case, check with the landlord if you can keep pets to avoid any potential issues with your neighbors.
Cultural Differences
Lastly, bear in mind that Indonesia is a predominantly Muslim country. It has multiple ethnic groups with different languages, cultures, and traditions. Although a majority of the people are warm and hospitable, it's important for foreigners to respect the culture and the people of Indonesia.
Now, on to You
I remember the first time I moved to Indonesia. Everything was new to me and I knew so little about the place. But after doing some research and venturing out into my neighborhood and many other different places, I learned so much about how to live here. And with the help of my colleagues, I was able to find a suitable place for myself. I now happily live in this fascinating country that I call my second home.
Good luck in your search, and I hope this guide helps.