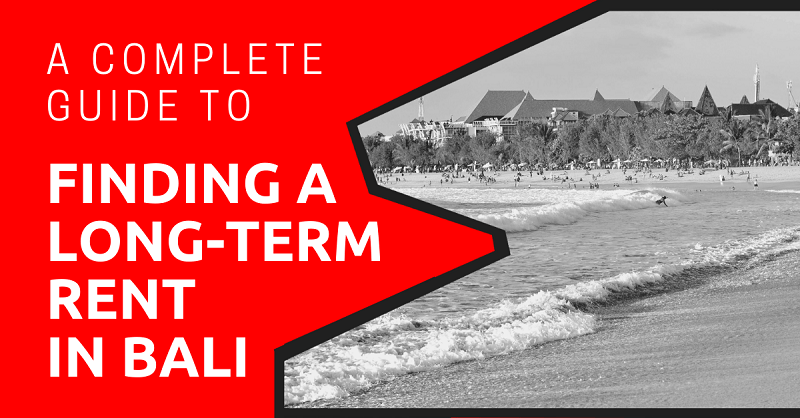 For most expats, looking for a long-term rental home in Bali may seem difficult, but it can be a straightforward process when done right. You just need to know some essential details about different types of accommodations, locations, prices, and other factors, so you can avoid unpleasant surprises later on.
This comprehensive guide provides useful information about finding long-term rental homes in Bali, including tips and recommendations that will help in your search.
This article will take approximately 31 minutes to read. Don't have the time right now? No worries. You can email the ad-free version of the article to yourself and read it later!
Factors to Keep in Mind
Before you decide where to live, you need to consider several factors regarding living in Bali. These are things that you would probably overlook as a tourist staying for only a couple of days but should be mindful of if you are staying for 30 days or more.
Traffic and Weather
These two factors will significantly impact your decision. If you want to avoid heavy traffic, you'll probably prefer to live in a secluded area. However, note that you will still have to travel to and from your house and encounter heavy traffic, whether you drive or commute.
There is a large number of vehicle on the roads in Bali mainly due to narrow roads, cheap petrol, and limited public transport options. This is why roads are frequently congested, with most vehicles moving at a snail's pace.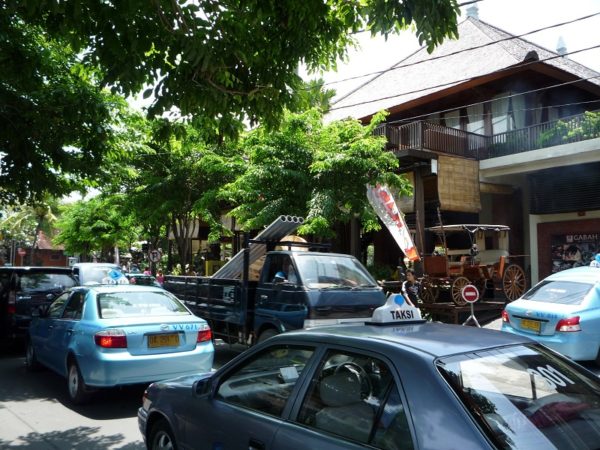 The weather also impacts road conditions. In Bali, there's always a possibility of rain at any time. Heavy rains tend to result in sudden flooding, which worsens traffic congestion. So when choosing where to live, factor in your need for regular travel on account of your work, social activities, and need to go out.
Bali has a warm and humid climate with rains throughout the year. Wet season is between October and April, which means that it rains frequently during these months.
Bali's dry season is a misnomer because it will never be completely dry as it rains even during the dry season. The warm weather means that it can get dry pretty fast. Ultimately, traffic will be affected by the rain showers that are constant year-long.
Stage of Life
Depending on your stage of life, your residential location preferences will definitely change. As a single person, you might prefer to live in busy areas where there are opportunities to party and popular waterholes abound.
If you're a retiree, you might prefer peaceful surroundings, with ample opportunities to socialize with like-minded people. For a young family, quick access to grocery stores selling imported goods and supplies can be a significant consideration. For families with school age kids, the location of school may be a key deciding factor.
Healthcare Facilities and Special Needs
If you need access to medical care, you might want to consider living in these areas or close to the urban center. Hospitals in rural areas are serviceable and can provide basic medical care, but they might not have state of the art facilities or specialist doctors on call.
Also, if you are using a wheelchair and need a wheelchair ramp to enter certain places, you are more likely to find ramp facilities in accommodations and establishments in areas around the city center.
That's not to say that there are no wheelchair ramps in accommodations and establishments located in areas away from the city center. But the chances of you finding one that provides easy access for less mobile guests are lower.
Pros and Cons of Living Near Tourist Towns
Bali is a paradise that everyone wants a glimpse of. Barring the current COVID-19 pandemic, Bali normally sees heavy tourist traffic year-round. This has led to constant bustle and traffic congestion particularly in tourist traps in areas like Seminyak, Kuta, and Legian. Living in these tourist spots may not be a pleasant experience in the long run, especially for those who value peace and quiet.
During tourist-heavy seasons (pre-COVID-19), a staggering number of tourists visit Bali to explore the province on their own on rented bikes or scooters. Many of these tourists do not have any specific destination in mind and are just casually wandering around the island. This is what contributes to significant traffic and congestion in the cities.
These places, which happen to be near Bali's capital city Denpasar, are where you can find a wide variety of eateries, bars, and clubs. Also, in these areas, you can find many shopping centers, grocery stores, and healthcare facilities. Incidentally, it's easier to find accommodations with a wheelchair ramp in these areas.
Living in Bali's Secluded Areas Can Be Trickier Than You Think
Bali is a huge island that spans an area of around 5,780 square kilometers (2,231 square miles). If you do a quick Google search of accommodations in Bali, you'll likely get results for rental homes mostly in the highly popular areas. These are the areas with well-developed infrastructures in town centers that are easily navigable.
If it's your first time to visit Bali, you will probably read plenty of reviews and/or blogs complaining about the touristy areas, as well as tips on how to discover "off the beaten path" locations. Here are some words of advice.
There are very few wide roads in Bali's secluded areas. Only the Southern part of Bali has wide roads. Additionally, roads in the innermost parts of town are frequently jammed throughout the day, particularly during tourist-heavy seasons (i.e., summer and Christmas seasons).
In the smaller towns, you cannot drive faster than 20-30 kph. This is why traveling from Ubud to Ngurah Rai Airport in Denpasar, a 36-kilometer (22 mi) distance, can take more than 1.5 hours.
Unless you prefer to cook your own meals or dine at eateries serving local cuisine exclusively, you would be better off staying near tourist areas where there are a wide variety of local and international dining options.
Certain services and essential establishments, including internet services and service providers, imported grocery stores, and other specialty stores tend to be scarce in the innermost parts of town.
When looking up rentals in remote areas, be wary of deceptive ads on listing sites. You may come across listing for accommodations with amenities described as modern, e.g., a "modern kitchen" that is actually a tiny kitchen with nothing more than a basic stove top and coffee maker. Or, a "freshly renovated" unit may turn out to be just a newly painted room.
Many old-timers and backpackers are aware of the red flags in off-the-beaten-path locations, so they're more skilled at navigating them. So unless you have someone trustworthy to guide you in your search for a rental, I suggest you stick to treading the well-beaten paths to avoid unpleasant surprises.
And don't make decisions based solely on what you read on TripAdvisor and other similar review sites, but rather based on what's most suitable to your specific situation. Carefully consider your options and always do some research.
Where to stay
Here are some of the areas in Bali that are commonly preferred by expats:
Ubud
Ubud, the cultural capital of Bali, is located in the northern part of Bali. It is surrounded by lush rice terraces, has relatively cooler and less humid weather, and is popular among tourists and expats who prefer an alternative lifestyle and are fascinated by Balinese culture, art, cooking, etc.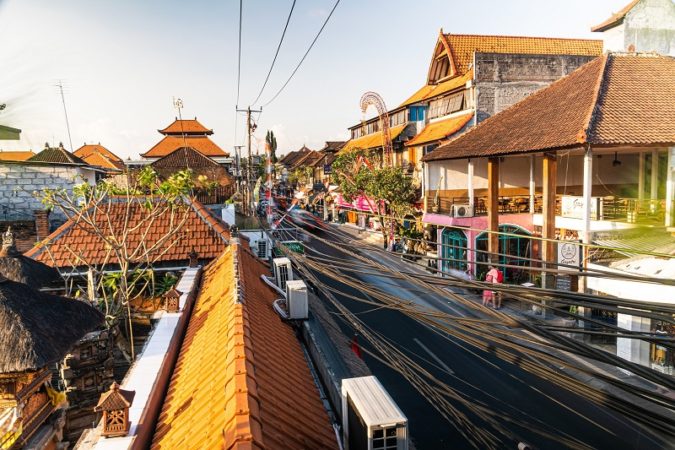 If you are into yoga, local cuisine, vegan diet, alternative medicine, and the like, you might like living in Ubud and the surrounding neighborhoods within the Gianyar Regency.
if you want to learn more, read our article about moving to Bali which offers comprehensive information on living comfortably in Bali, including details about different accommodations.
Accommodations in Bali fit all types of budget, and you'll surely find one that fits your needs and budget.
Canggu
Canggu is becoming increasingly more popular among expats. It is located in the south coast of Bali and to the north of Kuta, Seminyak, and Legian. Canggu provides convenient access to incredible beaches and emerald green rice terraces, which is why visitors flock to it. This resort village was previously uncrowded, but it has been gaining a steady crowd of digital nomads and surfers alike.
Canggu also has a lot of coworking spaces (with reliable internet connection), nice restaurants, and cafes that are surprisingly quite affordable. Arguably the best thing about Canggu is that it has plenty of accommodation options.
You can easily afford to live on your own villa with a private pool for months. Canggu is also known for its "hipster neighborhood" vibe, and most visitors love it.
Umalas
Umalas is primarily a residential area in the east of Canggu and is lately becoming more popular among visitors. It's known for its tranquil vibes and verdant rice terraces. Those who want to live in luxury accommodations but at affordable rates should explore the options at Umalas, which is not very far from Canggu and Seminyak beaches. It has a variety of local restaurants and new cafes and has a laid-back vibe. Being in Umalas means you have a good a distance from the busy neighborhoods.
Uluwatu
Uluwatu may be famous for its temple (Uluwatu Temple), but it is also known as surfers' paradise and is popular among visitors looking for luxury accommodations. Over the years, it has become known for its upscale accommodations that cater to the affluent, with accommodations that include boutique clifftop villas and other similar luxurious lodgings.
Seminyak
Seminyak is where a majority of families with kids prefer to stay. Seminyak gives you easy access to the urban part of Bali but still keeps its beach-town vibe. It is a stylish neighborhood with somewhat refined options compared to, say, Kuta which has a more mass appeal. It's dotted with good restaurants, cafes, bars, and nightclubs. However, it attracts large crowds of tourists and its roads are often congested.
Kuta
Kuta was originally the party capital of Bali until the other areas followed suit. It is well-known for its variety of restaurants, nightclubs, and lively atmosphere. Its vibrant nightlife scene and fun, laid-back vibe make it highly popular among tourists and locals alike.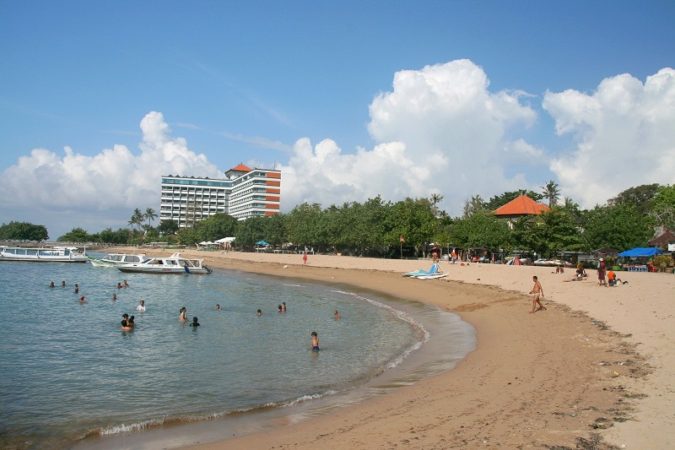 If you're staying long-term, the constant noise may become unbearable. But if you are keen on experiencing several days and nights of partying, you can't go wrong staying at any of the budget-friendly accommodations in Kuta.
Kuta is probably where you will need to shell out the lowest on accommodations out of all the major touristy locations.
Accommodation Options
For many tourists and expats, a vacation in Bali is incomplete without a few days' stay at a private villa. Bali's numerous private villas are a major draw particularly for city dwellers who want to stay in elegant villas without burning a hole in their pocket. There's a wide variety of villas for every budget, from simple to luxury villas.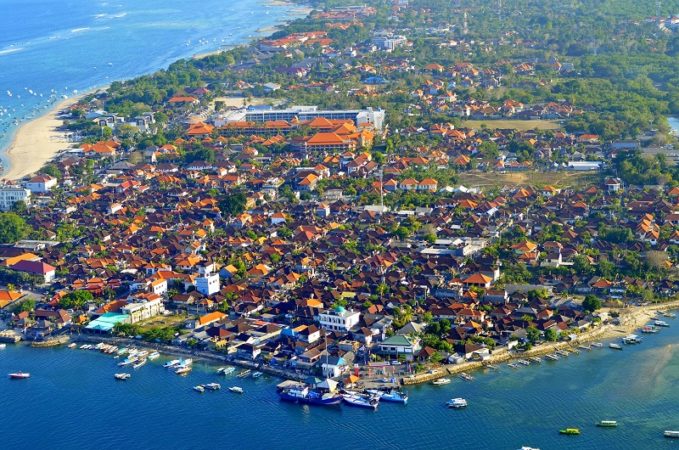 Besides villas, there are other types of accommodations that are more suitable for solo travelers and/or digital nomads who prefer budget-friendly options and wouldn't mind a smaller living area. There's a wide variety of accommodations in Bali based on property sizes and prices, including homestays, apartments, resort-style housing.
Let's take a look at each type:
Hostels
For those who are on a tight budget and/or wish to socialize with fellow travelers, hostels are a great option. Light on the pocket, most hostels in Bali are clean and provide adequate lodgings with some shared facilities like a pool, lounge area, kitchen area, etc.
You can choose specific room types in hostels depending on your needs and budget. Some hostels have bunk beds, while others have private rooms. Some even have separate female dormitories. There are, however, fewer hostels than hotels and villas, which means your choices are quite limited.
Typically, pricing in hostels is all-inclusive and begins at USD 5 a night, up to USD 25 a night. The popular hostels get booked for months in advance, so make sure to book early.
Hostels are not a practical option for long-term stays. But if you are on a very tight budget and want to stay up to a month, it will suffice.
You need to be super careful with your belongings while staying at hostels. Theft is generally not common in Bali, but it happens.
When picking a hostel to stay in, you may want to look into the cleanliness of the hostel premises, especially the bathrooms.
Losmen/Homestays/Guesthouses
In Indonesia, a "losmen" is a small guest house — which can also be referred to as an inn or a homestay — that's typically run by a family. A losmen is a serviceable option if you want to stay in off-the-beaten-path areas where there aren't many hotels or hostels, and if you're on a tight budget. That said, losmen lodgings can also be found in crowded, touristy areas.
A losmen is a room that's about 15–30 square meters, and usually has a private bathroom, single or double bed, and free Wi-Fi. There may be other facilities, but these are the most common ones.
You are not likely to find a losmen with a swimming pool and other fancy amenities, but some places may offer free breakfast. Some rooms may have air conditioning, while others offer only electric fans.
The average losmen is just a small part of a family's house (i.e., a room) that they rent out. Rent in a losmen at a popular district can cost USD 10 a night. Those in the innermost parts of town will cost around USD 5 a night.
Staying at a losmen can be ideal even for stays of 30 days, especially if you have no plans of entertaining guests.
Studio Apartments
In Bali, studio apartments may be different from the studio apartments you've seen. Most studio apartments in Bali have an en-suite bathroom and a private kitchen. Some of the communal facilities include a pool, lounge, garden, and outdoor sitting areas.
The average size of a studio apartment in Bali is 30 square meters, but some are bigger. Some have amenities like those found in hotel rooms such as a fridge, kitchenette, safe box, air conditioner, Wi-Fi, etc. The frequency of room cleaning may vary.
The average rent on a studio apartment ranges between USD 500-800, depending on the facilities offered, the location, and other factors. If you look hard enough, you will find decent quality studio apartments that cost just USD 200 per month.
Apartments
In Bali, a "studio apartment" and a regular apartment have similar features but with some slight differences.
Some regular apartments come with a private outdoor kitchen while some have a separate kitchen that's adjacent to the bedroom.
A typical apartment consists of a bedroom, an en-suite bathroom, a kitchen/kitchenette, a dining area, and a private sitting area. Some apartment buildings have facilities like a pool and lounge. Apartments are only slightly bigger than studio units, and measure 40-45 square meters. These are the standard features of a regular apartment, but there are different kinds with various features, facilities, and prices.
You may find apartment units with private pools and much bigger kitchens. It is important to read the fine print before signing a contract. Apartment rental prices range between USD 500-1,200 or even higher per month.
That said, I know of some people who found apartment units that cost USD 300 per month or less. But these are less common, come with fewer amenities, and may be located in out-of-the-way areas.
Villas
There's a wide variety of villas in Bali. Some are quite small with only one bedroom, while some are fairly large with six bedrooms. A typical villa has air-conditioned bedrooms, en-suite bathroom, fully equipped kitchen (indoor/outdoor), dining area, private parking, indoor/outdoor sitting area, and balcony.
A villa rental usually comes with amenities and services, including Wi-Fi, regular cleaning services, laundry services, and pool and garden maintenance. Electricity may or may not be included in the rental price.
Rental rates for villas range between USD 600 and USD 2,000 per month. There are much cheaper options (less than USD 600 per month), but there are only a few of these.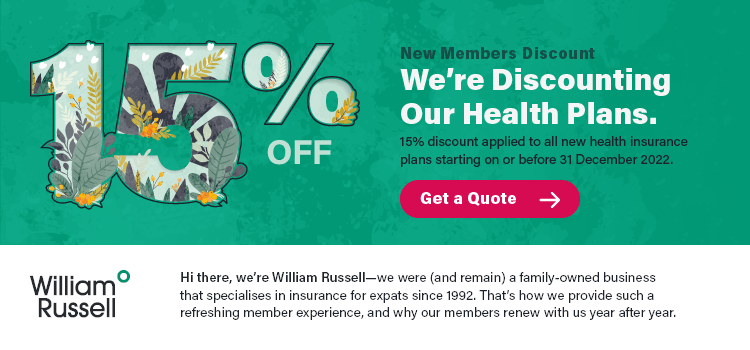 Advertisement
Serviced Apartments
Serviced apartments can be found in any popular destination like Bali and are a good option for business travelers. A serviced apartment is typically charged on a per-night basis and can cost as low as USD 50–60 per night or USD 1,000 per night if it's a luxury apartment.
You might be able to find villas or even studio apartments that offer features similar to that of a regular serviced apartment at much lower prices. But you'll have to look really hard to find them.
Nature Stays
Nature stays and treehouses are getting increasingly popular with visitors who are nature lovers. When you opt to live in a treehouse, you will be surrounded by abundant greenery in dense forests. Such types of accommodations are more suited to those interested in adventure and couples on their honeymoon.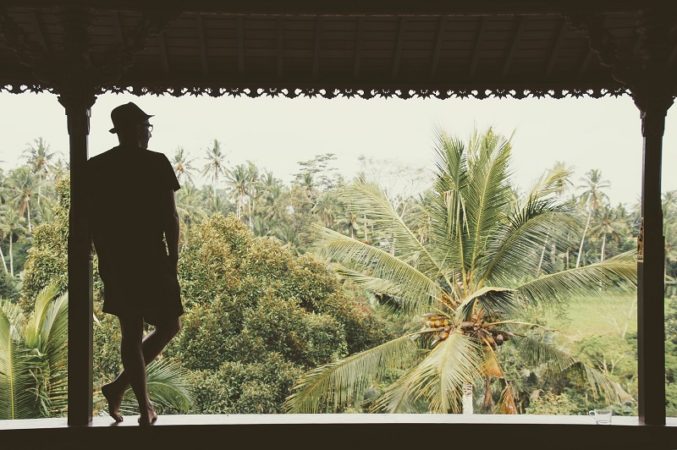 Note that in dense rainforests, there may be a lot of mosquitoes and other pests. Although you may be given nets and other preventive kits to keep mosquitoes at bay, it is not possible to fully contain all insects. You could get sick or catch a serious disease for which a health insurance would be greatly beneficial.
Additionally, not all nature stays will have complete facilities — some might not even have good internet connection, which is why they are not ideal for long-term stays.
Nature stays/treehouses typically cost around USD 50–USD 200 per night. Long-term rates at such places are fairly negotiable.
Options for Finding Accommodations
There are several ways to find the the most ideal accommodations.
If you'd like to get everything sorted out before you arrive in Bali, you should start your search for accommodations online and contact an agent or owner if you find a place you like. However, if you would rather visit a few units first so that you can inspect them yourself, I recommend booking a hotel for a few days or a week and see what other options are available.
If it is your first trip to Indonesia and/or if interacting and negotiating with the locals in person seem like a big challenge, you might want to consider contacting an agent online so you can make arrangements and discuss your options beforehand.
If you wish to speak to a local, note that not everyone in Bali can speak English well. It would help if you could speak Bahasa Indonesia, but you'll likely find someone who can speak English.
Here are some avenues you can explore when looking for an accommodation.
Online Listing Sites
There are plenty of listing sites like Airbnb, Booking.com, VRBO, and Agoda, as well as local sites such as Traveloka and Pegipegi. Even Craigslit has several listings.
The main benefit of using sites like Airbnb or VRBO is that you can directly contact the owner. These sites usually clearly state the terms of stay, and the reviews and photos posted will give you a good idea of whether the hosts are making good on their promises.
Most of these sites handle legalities and terms and conditions with the hosts and save you the trouble.
Having said that, many times, these sites are expensively priced and sometimes they show varying prices for the same property. There are even aggregator sites such as Hotelscombined, which will let you compare some of these listings. However, when looking online there's an even better way to snag yourself an amazing "deal". It's not a scam at all. It's called "Facebook groups".
There are numerous Facebook groups for long-term rent in Bali. Just type Bali +renting in the search box and you will find many.
Some of them include Bali Housing and Accommodation, Bali Long Term Villa Rentals, Bali Villa Rental and Sale, and so on. More popular areas have such groups specific to them. For example, there are multiple groups for renting accommodation in the Canggu, Seminyak, and Ubud areas. Some popular ones include Canggu Community Housing, Bali (South) Monthly Villa & Apartment Rentals, Ubud – Housing and Rental, and so on. These are thriving online communities with literally thousands of members and plenty of posts every day.
All you need to do is state your requirement and budget. You may state your specific requirements such as whether you'd prefer a quiet atmosphere, whether you need permission to bring pets, etc.
These groups have a fair bit of activity, and sooner or later someone will reach out to you with the details of their property. Thereafter, you can take it offline for further negotiations. This has become, by far, the most popular way of looking for accommodation online.
The benefit is that you can directly negotiate with the owners/staff of the facility and save on the middlemen. More often than not, you can save a substantial amount of rent in this way.
Outdoor Ads
If you'd rather show up first and look around, then do not ignore outdoor ads. A lot of cafés, restaurants, shops, etc. will carry fliers and boards for villa/apartment rentals. Do not ignore them. This is one of the ways the spaces are being actively rented out. In most cases, the café/shop owners might personally know the hosts and can easily help you out.
Networking
If you're here for a longer stay, you are obviously going to interact a fair bit with everyone around you. Start networking. Almost everyone you interact with will know someone who is renting out in Bali. Word of mouth spreads fast in Bali and you can avail of its benefits. It can become a bit tricky at times, but Bali locals are a fairly friendly bunch and the thriving expat community is helpful too. You won't really get majorly swindled if you look for the right information at the right places.
Agents
Outside of all the above, of course, there are private travel agents everywhere in Bali who can help you look for accommodations. However, this method of looking for accommodation is no longer in vogue since direct dealings are quite easy and more cost-effective. Having said that, the agents will save your trips to select the unit or manage negotiations directly and might be a good option for you if you intend to keep your trip shorter, say, a month long.
Period of Rental Options
All the above sources work equally well for short- and long-term rental options. Typically, the listings/deals will state weekly, monthly, half-yearly (or any other duration), and yearly rent for the same property.
This is super convenient because you do not have to look for different sources. Some of these properties also offer daily rates. So even if you are looking at a shorter period, you can still look at most of these options.
Terms of Lease and the Legalities
The next part of the accommodation hunt is, of course, the legal matters. This is a bit of a gray area because a large number of these transactions are carried out in good faith. These are what you need to pay attention to:
Security Deposit
A majority of places do not ask for any security deposit. Some may ask for half a month's or one month's advance. However, this is usually mentioned upfront in the listing. This is returned to you, a month after you hand over the keys to the owner. Unless you have damaged anything within the property, you will receive your entire deposit.
However, if there have been some missing items or damage, the owner will deduct the amount from your security deposit. To minimize the cut, you can always try negotiating with the owner.
Utilities
The pricing of studios, apartments, and villas is usually all-inclusive, which means the utility expenses are already included, usually consisting of Wi-Fi connection, electricity, water, pool and garden maintenance (for the villas), and the periodic cleaning of the property. For longer durations, periodic AC maintenance, plumbing repairs, etc. is considered the tenant's responsibility.

Advertisement
However, some may not include it and will state it upfront. It is always better to check with the hosts beforehand.
Contract
As I mentioned, a lot of these transactions work on "trust" and may not have a rental contract, preferring verbal agreements. Online communities and reviews are a very powerful tool in securing the interests of those wanting to rent.
For durations of up to a month or sometimes even three months, these agreements are ignored more often than not. In case you opt for such a setup, it is always best to discuss all of these aspects upfront.
For obvious reasons, it is better to draw yourself a contract to secure your position in case of unexpected situations such as unexpected repairs and renovations, and the like.
The agreements will mention the rental price, currency of transaction, the mode, and frequency of payment, the duration of the rental lease, type of tenancy, facilities offered, liabilities and responsibilities of both the parties, cancellation, grievance redressal, damages, and so on. It will have an inventory sheet listing out all the items made available to the tenant.
Inspection
At the end of the lease, the owners will physically verify the items in the inventory list and demand damages if anything is found missing. So it's important to check the list carefully from the beginning.
What to Include in the Contract
The Facebook communities and your offline network of fellow expats will be of tremendous help in this case because they can advise you and share their experiences, which will help you negotiate.
For example, it is always better to have written on paper that the pets would be permitted, whether smoking is allowed, etc., to avoid subsequent hassles.
A draft of the contract needs to be given to both the owner and the tenant. Wherever the security bond is asked for, it will typically be returned within 30 days after returning the keys once the landlord is satisfied that there's no damage to the property or there are no missing items.
An important thing to note is clarity on whether the rental lease is transferable within the lease period and whose responsibility it is (usually the tenant's) to replace the tenant. This is very useful in case there is any change in your plans and you need to move out of your accommodation earlier. Many owners allow this, and the active network and expat online communities can ensure that you find such a replacement without much difficulty.
It is also important to clearly put down the terms on whether the tenant is allowed to personalize the property and to what extent. A lot of people like to personalize and decorate their living space and end up spending a fair amount of funds on it. So it is always better to check beforehand.
The agreements are governed by the laws of the Indonesian government. The rental rates include a service charge which is about 10% of the rental amount. Typically, the agreement should mention rental amount inclusive of service charge.
The amount excludes any tax of credit card use if the mode of payment is the credit card. If the pricing is all-inclusive (utilities), the fact will be clearly stated.
Multiple aspects out of the above are negotiable and you may want to communicate your requirements as clearly as possible to reap maximum benefits. A lot of times, the lack of clear communication is the real reason for the inability to find something on attractive terms.
Some Important Tips
In addition to all of the information above, I cannot stress the importance of these points:
Be Clear on Your Needs
While the photos of a property might look stunning, you need to consider the practicality of your choice. You might love the open living room in the photos, but consider the reality that you will live in the tropical rainy area, where mosquitoes abound.
How practical is the spacious open bathroom when you have to use it daily? Is living in the vicinity of a beach important to you enough to handle the constant bustle or would you rather prefer a quiet atmosphere to be able to focus and work?
Are you okay with a small kitchenette or would you cook regularly and, therefore, prefer to have a large kitchen? Spend some time asking yourself questions and make a checklist. You can handle reality being in stark contrast to the imagination on a short holiday.
When you are considering a long-term stay, your requirements better be as close to what you had planned.
Fix a Budget
Doing online and offline research will give you some idea of the budget. However, as I mentioned, you can find extremes within certain locations. It is important not to get easily swayed by what you read on the internet — rental negotiations are not going to change the price dramatically.
With good negotiations, you may expect them to reduce the rates by 15-20% during the off-season. So while you can definitely dream big, it's always better to have a cap on your planned expenses.
Engage with Online Communities
I have waxed lyrical in the earlier section about joining the right Facebook groups. There are numerous Facebook groups with members who trade information on long-term rentals and where people respond fast to your questions and/or requirements.
Users give reviews too and offer advice on choosing the right location, negotiating terms, legal formalities, and so on. There are literally tons of these groups where the advice is absolutely free.
Engage Offline
You can just walk into the nearest café and run into someone who has found great accommodation recently. Or you could be handed a flyer with the information on a studio that suits your requirements. You never know, you can get lucky.
Everyone around you will be willing to help you. How to avoid scammers, you ask? Simple. For your first trip, or till such time you gain comfort, look at properties that come with reviews. Seek reviews from within your online and offline networks! Networking can actually lead you to the best deals because in many cases, you can receive leads with references.
Check Out Multiple Spaces
I would advise against yielding to "Love at the first sight" when it comes to renting accommodation. The quality of accommodations varies substantially in Bali. As I said, a studio apartment may have a private pool, while some might not even have a kitchenette. While you may not find something to your exacting standards and requirements, you might eventually come across something that is close. Hold out till then and be patient.
If possible, rent a temporary accommodation first and visit a variety of spaces before committing to one. This is the most effective way of making sure that the reality is closest to your expectations.
Advice for Those Who Want to Tour
Those of you who are planning a long vacation to tour and explore Bali and all of its areas can break up your stay and live in various locations. This reduces, if not eliminates, the traffic and commuting problem and lets you enjoy your holiday stress-free. The rentals are offered at daily/weekly/monthly/periodic rates, and you can easily plan your stay accordingly.
Now, on to You
To conclude, choosing accommodations in Bali is not very tedious at all. Keep your eyes and ears open. Keep yourself informed. Make the most of this guide and you will enjoy your stay to the fullest. Happy renting!