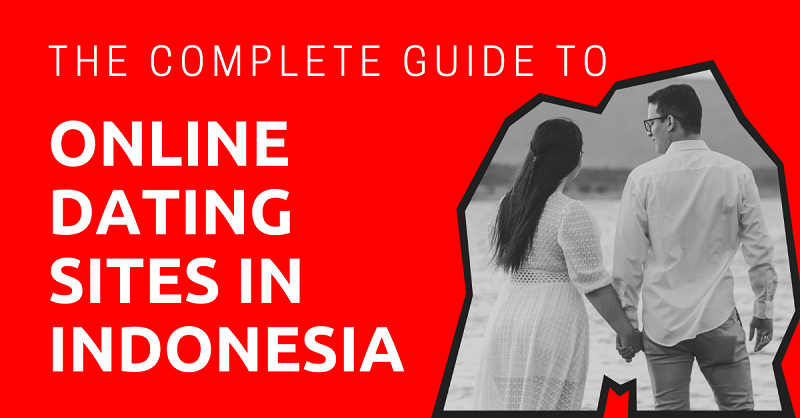 Indonesia is one of the most populous countries in the world, with an estimated population of around 270 million, according to latest data by the World Bank. If you live in a country as heavily populated as Indonesia, finding someone to date shouldn't be a problem. But for one reason or another, that isn't necessarily the case. Enter online dating.
Online dating, which has become more popular in the country over the years, is a great way to meet people outside of one's immediate circle of friends and acquaintances. Online dating sites are especially ideal for those who are looking to meet a romantic partner whose religion and/or ethnic background are similar to yours, or with whom you share special interests.
When you move to Indonesia, you may want to use an online dating site (or two) to help you find dates. This article will serve as your guide on using online dating sites in Indonesia and will provide you with information on different dating sites and applications that you can use.
This article will take approximately 20 minutes to read. Don't have the time right now? No worries. You can email the ad-free version of the article to yourself and read it later!
General Tips on Using Dating Sites in Indonesia
When dating in Indonesia, there are certain things you should always keep in mind.
Respect the People's Culture and Beliefs
Bear in mind that Indonesia is a predominantly Muslim country with a Muslim population of over 231 million. They may use modern dating methods like online dating sites and apps, but they still adhere to religious traditions, such as giving offerings and attending calls to prayer. Always be respectful of their daily routines, food culture, and religious traditions.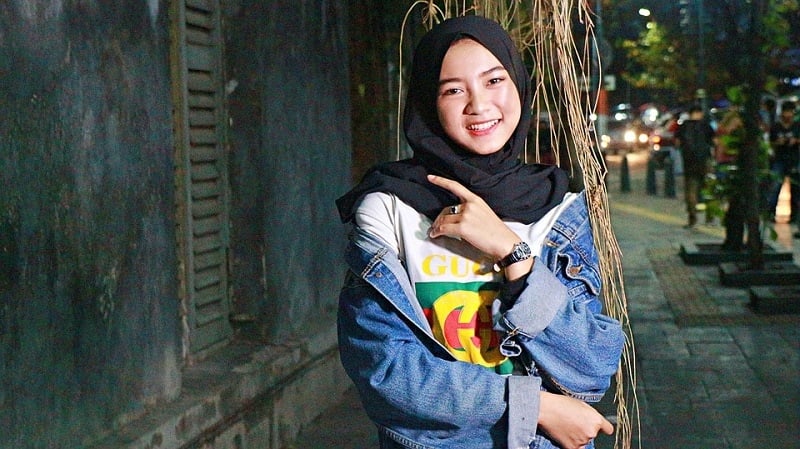 Indonesians hold these traditions sacred, and for them it's more important to adhere to traditions than to cater to their non-Muslim partners' preferences. But you shouldn't take that to mean that they're not interested in you and/or your beliefs, culture, and traditions.
It's also important to note that when you marry a Muslim, you'll have to convert your religion to Islam.
Understand Their Language
This doesn't mean that you should speak their language (although that would be ideal). But when communicating with locals, you should keep in mind that English is not the main language in Indonesia; it's Bahasa Indonesia. Also, not all of them can speak English well.
So unless you know Bahasa Indonesia, communications might not be as smooth as you want it to be due to the language barrier.
That said, most young people in Indonesia can speak English fluently. At the same time, you can also take this as an opportunity to learn their language and culture.
Don't Get Frustrated Easily
There are many reasons that could stop you from meeting potential matches, and most of the time, it may not even be your fault. For example, there might be only a small pool of Indonesians on dating sites, especially if you're looking to meet someone outside the major cities.
Also, many people may only be using dating sites to meet other people for casual flings or hook-ups. So take that into account if you're signing up for a dating site to meet someone for a serious relationship. Don't give up too easily! If one site doesn't work out for you, you can simply try another.
Consider Going Out on a Real Date
Most Indonesian dating sites offer private messaging features, but endless chatting is no substitute for real dates. If someone answers your messages, there's always a chance they'll expect more than just to chat.
You might also find it challenging to make a connection by only sending direct messages. Opting to meet people on real dates can ultimately lead to more satisfying relationships.
Make an Effort
Indonesian dating sites provide you with great ways to meet new people, but that shouldn't be your only source of social interaction.
Meeting people online is an excellent way to start, but don't forget about some of the more traditional methods such as joining clubs or attending holiday parties where you can meet friends of friends. Indonesians also tend to be passive during a date. You may need to initiate conversation and ask them to hang out.
And if you've been chatting with someone online for a while, you should make an effort to meet them in person after a certain point before you start getting too involved with them.
Know What You Want: A Serious Relationship or Short-term Fling?
Many of those who use Indonesian dating sites have a goal: to find serious relationships rather than short-term flings. By contrast, many of those who use dating apps like Tinder are mostly looking for hook-ups, although meeting someone for a long-term relationship shouldn't be ruled out. The important thing is to know what you want when using dating sites and apps.
If you are looking for casual dates only, here are a few tips that can help you ensure safety and make the most of your hunt.
Choose the Meetup Location Wisely
Your first meeting with someone from a dating site should not be at your house or a hotel room. You don't want to give the wrong impression, so it's best to pick a location that won't make things too intimate.
Your initial meeting should be focused on getting to know each other, without any of the distractions that can come from being at home or in a hotel room.
Pick Your Match(es) Carefully
Most dating sites offer the ability to search for men and women who match your interests and values, making it easier to weed out people who aren't compatible with you. If you know some of the things you are highly interested in, you should be able to find the right match or matches.
This is especially true if you are looking for a serious relationship. There are dating sites that have a large number of members, which means it's highly likely that you will meet others who share the same interests and who are worth your time.
Don't Give Out Personal Information
It's important to remember not to reveal personal or confidential information to anyone you haven't met in person. This might sound like common sense, but you would be surprised how many people fail to protect their privacy when they meet someone online.
If you want to get to the next level with the other person and start opening up about more serious things, make sure that happens naturally and not because you have told the person too much about yourself right from the start.
Have Realistic Expectations
It's great to have high hopes for your online dating experience, but don't go in with any preconceptions of what will happen.
Not only are you setting yourself up for disappointment if the other person doesn't fall into your vision of a perfect mate, but it can also leave you a bit disappointed when they aren't exactly as you expected them to be. Going in with a relaxed attitude can make it easier for you to enjoy yourself and get to know others without any pressure from expectations.
Be Clear About Your Intentions
If you only want a casual fling, don't let the other person think that there might be more to it than what you want. At the same time, if you're not interested in a serious relationship, don't lead the other person on by suggesting otherwise. You should always be honest about your intentions from the start.
Doing so will make it easier for you to avoid wasting anyone's time and make it easier for the other person to decide if they are interested in pursuing anything with you.
Dating Sites in Indonesia
Indonesia is a fun place to visit, and there are some sites for those who want to meet new people. These are some of the recommended websites and apps for dating in Indonesia.
Badoo
Badoo is a popular dating site in Indonesia and was recently voted as the best dating site in Indonesia. It's a great way to meet friends and interesting people. You can let the search engine find you a date based on your preferences, or you can browse through profiles of locals who are looking to find mates or dates.

Badoo boasts about 4 million subscribers in Indonesia, which makes it the ideal site to use if you want to meet people who are nearby. It's a great way to get to know someone before arranging a date with them. Expats in Indonesia can use this dating service to find what they're looking for as there are members who come from all walks of life.
You can sign up for free and create a profile, but there are some limitations to a free account. For one, there is a limit when sending messages under a free account.
Overall, Badoo is suitable for casual daters, but if you want something more serious, you might need to upgrade your membership.
How much does Badoo cost?
Free membership is available, but you will have to upgrade your account before being able to use all the features. You can access Badoo premium features by paying anywhere from $2.99 to $19.99.
OkCupid
OkCupid is ideal for those who are serious about finding their match in Indonesia. Not only does it have a good range of singles from different backgrounds, but it also allows its members to search through profiles or postdating personals and has a feature that recommends possible matches.

OkCupid has millions of subscribers, which means it can be a suitable option for finding your perfect match. It has a user-friendly interface and allows you to keep tabs on who views your profile – even if they haven't registered to use the site. You can also subscribe to receive online notifications when someone sends you a message or updates their status.
You can find relationships of all kinds with OkCupid, but it's best for those who want to find a serious relationship. Users can link their Facebook profiles and look through dating profiles of people they're linked with.
How Much Does OkCupid Cost?
Free membership is available. However, you can upgrade to a premium account for $10 per month or $40 per year, which will unlock all the features and allow you to search through members who are not on a free subscription.
Bumble
Bumble is a dating app that only allows communication between women and men once they match. A unique feature of the app is that women are encouraged to make the first move.

Bumble's user base is pretty small compared to most other sites, but it's a good option if you're looking to meet someone to get into a serious relationship.
You can register for free and create a profile, but you will have to pay before you can access certain features. The cost of Bumble is $9 per month or $60 annually, which also gives you access to Tinder.
How Popular is Bumble?
This site has a small user base, and it's not as popular as other dating apps, but its exciting concept makes it worth checking out if you're serious about finding someone special.
Tinder
Use Tinder if you're looking for something casual, i.e., a "no strings attached" arrangement. The app is fun and easy to use, which makes it the perfect virtual place for any expat who wants to enjoy their time in Indonesia but feels like they could do with some company! You can register for free and start looking at profiles, but you will have to spend money to unlock all the features.

Tinder has an estimated 50 million users, making it one of the most popular sites for casual dating. It's also fun to use and is user-friendly, making it that much easier to find your perfect match in Indonesia.
Expats new to Indonesia may find it challenging to meet new friends, let alone a romantic/NSA partner. However, the aforementioned apps are perfect for making connections in a new place. You can even use them to make friends while you're traveling because nobody knows a city better than a local!
How Much Does Tinder Cost?
You can use Tinder for free, but you will need to spend money if you want unlimited swipes and "likes". The cost is between $2 and $4 per month depending on the age registered under your account. There's also a one-time fee of about $8, which gives access to all the features.
How Popular is Tinder?
Tinder is one of the most popular dating apps in the world, and it's mostly known to attract people who are looking for casual flings. Bear that in mind if you're using it to find meaningful relationships exclusively.
Tantan
Tantan is a dating app in China, but it's also available in the US and Indonesia. You can register for free and use all its features, making it one of the best apps to use when looking for something casual.

This is another app that attracts people looking for no strings attached fun. However, there are features that allow users to find matches who are looking for something more serious.
You can join Tantan for free, but you will need to pay if you want access to certain features, including sending unlimited messages. The cost of this dating app is $1 per week or $12 if you pay annually.
How Popular is Tantan?
This is one of Indonesia's most popular dating apps, but it's not as big outside Asia. It's growing quickly, though, so if you're living in Indonesia, there's a good chance you'll find someone special on Tantan.
Expats can use Tantan to find someone special, as long as they're willing to pay for the service. There's also an English version of the app, making it easy to navigate and communicate with other members.
Setipe
Setipe is one of Indonesia's most popular social networks, where users can chat with each other and share their lives. You can use it to make friends in Indonesia, but you can also use it for dating. Note: it's not well-known outside Japan. This platform is perfect if you're looking for a serious relationship because it's what most people tend to use when they're looking for something serious.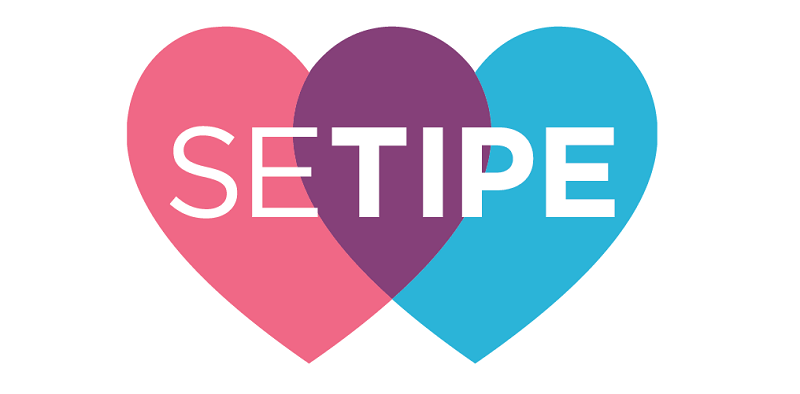 Setipe is one of the safest dating apps you can use because it has built-in safeguards which can protect your identity and keep you anonymous while you're chatting with other members. If you're worried that somebody might track down your details, you can rest easy as this app has security features.
How Popular is Setipe in Indonesia?
There are about 2 million daily active users on this app, which means it's one of the most popular social networks in Indonesia. It was launched in 2011 and is used by young and old adults who want to send funny memes and share the latest news with each other.
How Much Does Setipe Cost?
Like many other social network/dating apps, Setipe is free. However, there are premium services that you can pay for if you want to have access to more features and advanced functionalities on the app.
Hinge
Hinge is a dating app where members can chat with each other and use the timeline feature to share photos from their past. The layout of this app makes it easy for newbies to use, as all you have to do is swipe left or right if someone catches your eye.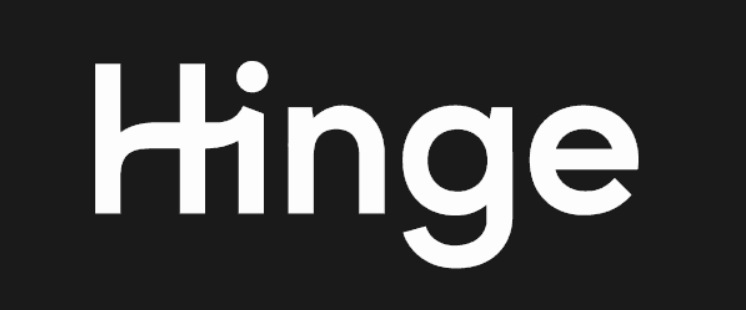 This dating app only has 100,000 daily active users in Indonesia, which is much fewer than in other apps and sites. However, you can still make friends on Hinge and meet other expats looking for the same thing as you. This app is free to download from Google Play or the App Store.
How Much Does Hinge Cost?
There's no subscription fee for this dating app, and you can freely message other members in it.
Mingle2
Mingle2 is one of Indonesia's most well-known dating apps, but it's used for more than just dating. This app can be used to make friends online and chat with people who live near you. The best thing about Mingle2 is that there's no pressure when you're chatting with other members because they are also in the same boat as you.

Many people use this app to make new friends, but the lack of security features makes it a risky choice for users. If you're going to use this for dating, keep an eye on your inbox and check for any suspicious messages sent by other members.
How Popular is Mingle2 in Indonesia?
This app has slightly more than 100,000 daily active users in Indonesia, but most are not logged into their accounts. This means you may have to spend a lot of time finding people looking for something serious in Indonesia. This app is free to download from Google Play or the App Store.
How Much Does Mingle2 Cost?
You can create an account for free on this dating app, but you'll have to pay if you want to send messages to other members. It's also possible to buy credits so you can see what other members are interested in.
Now, on to You
There are many dating apps and sites that expatriates can use to meet people in Indonesia. Badoo, OkCupid, Tinder, Mingle2, Pacaran, Tantan, Setipe, Hinge, and Bumble are popular and easy to use. These social networking/dating platforms have different sign-up procedures and unique features, so it's essential to think about what you are looking for — whether it's friends, flings, or a serious relationship — to help you find the best one for you.
Alternatively, you can simply ask your friends, family members, or colleagues for advice on which website to use if you're unsure how to find mates or dates. While searching for your match, you'd be well-served following practical dating tips, such as making an excellent first impression and putting in an effort in creating an online profile that will increase the chances of potential matches to want to contact you.
Your security is also essential, so be careful about giving strangers your email address, phone number, or Facebook account. Overall, there are plenty of dating apps and sites available to expatriates. You need to do some research and decide which one is best for you.
We hope that this article has been helpful for you in finding the perfect match as a foreigner residing in Indonesia!