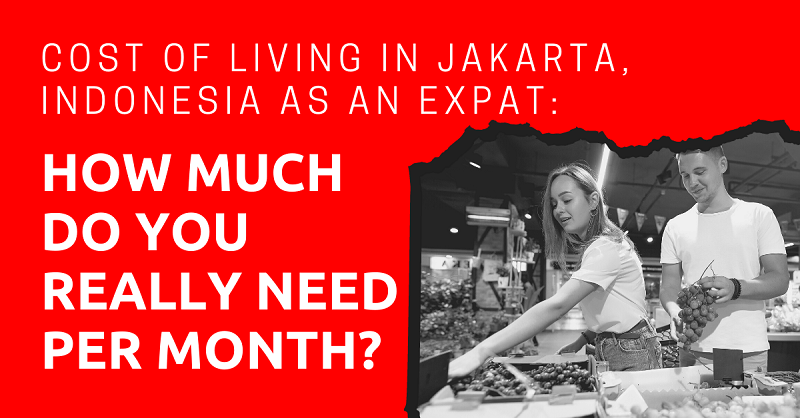 A few years ago, I was offered an opportunity to work and live in one of the busiest and most crowded cities in Indonesia – Jakarta. Since it was my first time moving to another country, many things required me to do a lot of research like how much money do I need to bring?
Where should I stay? Is it expensive to rent an apartment or house? Which one is cheaper? What about the cost of food, medicine, or transportation? Is the living conditions there good enough for foreigners who plan to live and work there for a long time? Is the living cost in Jakarta expensive? What to prepare before deciding to move?
Fortunately for you, I have done the research and found out the answers to these questions, so you don't have to. All you have to do is, sit back and relax or finally finish packing so you can be ready for your trip to Jakarta.
This article will take approximately 15 minutes to read. Don't have the time right now? No worries. You can email the ad-free version of the article to yourself and read it later!
First Things First
Indonesia has become a popular destination for foreigners because it's an affordable place to live in. Expats and tourists alike can be mostly found in the country's capital city of Jakarta. It is known as the most colorful and vibrant city in Indonesia. It is also the most modern and busiest city in Indonesia with many skyscrapers, mall centers, and bustling streets. With its modern beauty and traditional friendliness, this place will bring you many interesting experiences.
To know how much it costs to live in Jakarta, we will take a look at categories of expenses that could affect your quality of life such as health, comfort, recreation, and so much more.
Cost of Living Index
Being the capital city, Jakarta is the center of economic activities in Indonesia. Its strategic location and the boom of infrastructure have resulted in the largest CPI in Indonesia which achieves 7,600,000 Rupiah (521.89 USD ) which is higher when compared to other nearby cities.
Of course, the cost of living would still be considered very expensive for low-income people who earn less than 5,000,000 Rupiah (343.35 USD) per month.
However, this index shows that it is still affordable for expats since it is slightly cheaper than in other cities or countries like Manila- Philippines and Kuala Lumpur -Malaysia.
So, just to make it simple, you need to have more than 5,000,000 Rupiah (343.35 USD) per month in your pocket to be able to survive in Jakarta, not including the cost of renting and other expenses.
This amount is enough if you live a frugal lifestyle. And to get good food, accommodation, etc., you need to know where these hidden gems are to get the best value for your money. So, how comfortable your life in Jakarta will be depends on your lifestyle.
Rent
The good thing about the accommodation in Jakarta is you are able to find something no matter what your budget or needs are. Here are the prices for reference:
| | |
| --- | --- |
| Type | Prices |
| Apartment (1 bedroom) in the city center | 7,000,000 Rupiah (480.69 USD) |
| Apartment (1 bedroom) outside of city center | 3,500,000 Rupiah (240.34 USD) |
| Apartment (3 bedrooms) in the city center | 15,500,000 Rupiah (1,064.4 USD) |
| Apartment (3 bedrooms) outside of city center | 8,000,000 Rupiah (549.36 USD) |
| House (2 bedrooms) in the city center | 6,250,000 Rupiah (429.19 USD) |
| House (2 bedrooms) outside of city center | 5,830,000 Rupiah (400.35 USD) |
| House (3 bedrooms) in the city center | 17,000,000 Rupiah (1,167.4 USD) |
| House (3 bedrooms) outside of city center | 6,500,000 Rupiah (446.36 USD) |
The rental price is determined by location, the quality of either construction or amenities, design, infrastructure, accessibility, or demand in the market.
From my own experience, an apartment that costs around 7,000,000 Rupiah (480.69 USD) per month in the city center should be fully equipped and have a large space and an ambiance that is comfortable to live in for a long time.
Utility
You should also take into consideration common utilities like electricity, heating, cooling, water, garbage, electricity, gas, air conditioning, recycling, and the like.
A basic monthly utility that includes electricity, gas, garbage, and cooling is about 1,300,000 Rupiah (89.27 USD).
How this utility fee will fluctuate will depend on your usage. Take note that Jakarta is a city with a hot and humid tropical climate and two seasons: rainy and dry. When the hot season comes, the temperature outside can become extremely hot and people will tend to use air conditioning much more than usual. Although the weather can be cooler in the rainy season, a typical day will still require the use of air conditioning to be comfortable.
TV and Internet
Some of the properties may not be equipped with internet access and you may need to install or purchase your own wireless modems from the telco company. This is common with cheaper accommodation that is far away from the city center or from residential areas, making access difficult.
I signed up with Telkom Speedy, and they have a faster and more stable internet connection than other internet services.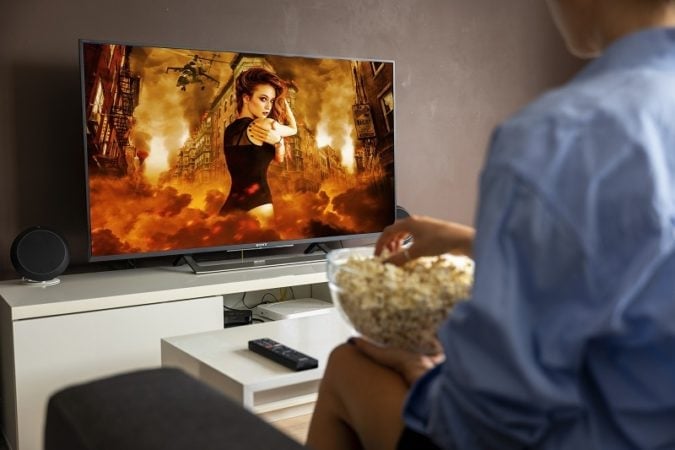 However, there are various types of packages with different channels depending on what you need. For the price of 615,000 Rupiah (42.23 USD) per month, you can get a package that includes internet up to 50 Mbps, cable TV, and a phone connection.
Groceries
In most countries in Asia, it is very common to find mom-and-pop stores located on the ground floor of a family home. These could be a great place to buy cheap and fresh fruits, meats, or other products. Therefore, you do not have to always go to the supermarket or mall if you need to buy something urgently.
Whether in small stores or big supermarkets, the price remains the same. However, be aware that there are instances of store vendors charging an expat a little bit higher just because they're new to the place or can't communicate in Bahasa very well. To help you avoid that from happening, here is a list of common products and how much they generally cost:
| | |
| --- | --- |
| Products | Prices |
| Regular milk (1 liter) | 15,000-30,000 Rupiah (1.03-2.06 USD) |
| A loaf of fresh white bread (500 g) | 13,000-36,000 Rupiah (0.89-2.47 USD) |
| Regular eggs (12 pieces) | 13,000-36,000 Rupiah (0.89-2.47 USD) |
| Local cheese (1 kg) | 50,000-250,000 Rupiah (3.43-17.16 USD) |
| Water (1.5-liter bottle) | 5,000-10,000 Rupiah (0.34-0.68 USD) |
| Skinless and boneless chicken breasts (1 kg) | 20,000-90,000 Rupiah (1.37-6.17 USD) |
| Apples (1 kg) | 15,000-65,000 Rupiah (1.02-4.46 USD) |
| Oranges (1 kg) | 15,000-65,000 Rupiah (1.02-4.46 USD) |
| Potatoes (1 kg) | 15,000-35,000 Rupiah (1.02-2.4 USD) |
| Lettuce (1 head) | 10,000-32,000 Rupiah (0.68-2.19 USD) |
| White rice (1 kg) | 10,000-20,000 Rupiah (0.68-1.37 USD) |
| Tomato (1 kg) | 10,000-38,000 Rupiah (0.68-2.6 USD) |
| Bananas (1 kg) | 20,000-50,000 Rupiah (1.37-3.43 USD) |
| Onions (1 kg) | 18,000-65,000 Rupiah (1.23-4.46 USD) |
| Round beef or equivalent back leg; red meat (1 kg) | 80,000-160,000 Rupiah (5.49-10.98 USD) |
| Cucumber (1 kg) | 5,000-18,000 Rupiah (0.34-1.23 USD) |
Food
Indonesian cuisine is very diverse because it's a mish-mash of cuisines from the archipelago of 6,000 islands. Many of the culinary regions were developed based on their cultural uniqueness and were influenced by other countries.
Some famous Indonesian dishes that you may try to enjoy such as nasi goreng (fried rice), gado-gado, sate, and soto are very popular and considered the national food of Indonesia.
These common dishes can be bought at a very reasonable price in restaurants. Each meal will cost from around 50,000 Rupiah (3.43 USD) to 150,000 Rupiah (10.3 USD). If you fancy cheaper prices than that, you can find this food sold on the streets as well.
Transportation
Public transportation in Indonesia is very diverse — you can find buses, taxis, and ojek (traditional motorbike drivers) nearby.
Buses
Buses are the cheapest ones that you can use here. The ticket price for a one-way trip is 3,500 Rupiah (0.24 USD). Make sure to always have cash or coins to pay for the ticket when you are on board.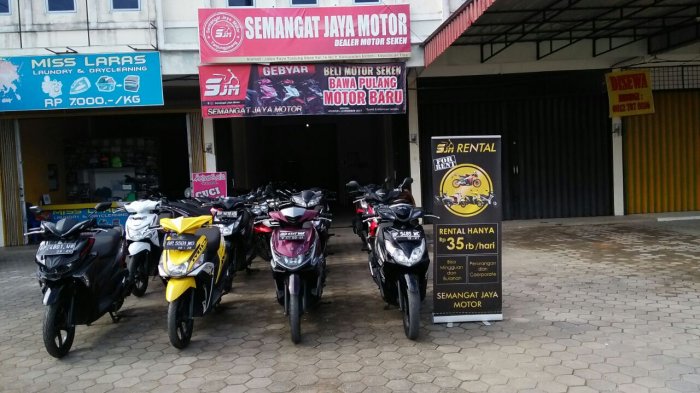 Motorbikes
You can also rent a motorbike for around 40,000 Rupiah (2.74 USD) to 100,000 Rupiah (6.86 USD) per day and depending on your bargaining power.
I used to rent a motorbike for a month or even a few days to travel around when I was new to the city. I paid about 55,000 Rupiah per day (3.77 USD). I just needed to provide a passport and ID card and pay a deposit.
Taxis
A taxi is the most expensive, but the fastest, option. Depending on the location you want to go to, the fare for 1km is around 4,500 Rupiah (0.30 USD). Since most taxis are not metered, it's necessary to ask the price before getting in the taxi to avoid surprises down the road.
Fuel
Renting or owning a car or motorbike is another convenient way to travel around in Jakarta. The gasoline price for one liter is from 12,000 Rupiah to 13,000 Rupiah (0.82-0.89 USD).
Purchasing a Motorcycle or Car
In a big city like Jakarta, it is not uncommon to see expats riding motorbikes on the street, mainly for daily activities to break through the traffic jams. So is it possible for a foreigner to buy a vehicle in Indonesia?
Basically, there's no restriction on buying motorbikes or cars for foreigners. To purchase, one of the most important documents that you need to submit is KITAP (temporary residence card ) or KITAS (permanent residence card).
A new Toyota may cost around 150,000,000 Rupiah (10,296 USD), depending on the model. While a Volkswagen (VW) can cost around 315,000,000 Rupiah (21,618 USD). The most popular motorbike model in Jakarta is the Honda Beat which costs around 15,000,000 Rupiah (1,029 USD).
Education
Getting to know well about schools and providing the best education for children's future is one of the concerns and worries of some parents who have their kids living in other countries.
One of the best educational options that foreign parents can choose for their children is an international school.
At these schools, there are native English speakers and a good system whereas public schools have only focused on using the local language – Bahasa Indonesia – in daily communication and teaching which could be difficult for foreigners.
One of the misconceptions about international schools that often comes up is the cost. It is very common to think that international school fees are definitely expensive. But what are the facts like? What is the average cost of international schools in Jakarta?
Jakarta has lots of international schools with the education systems mostly from Australia and Britain. Generally, the cost of education is divided into three, namely enrollment fee, tuition fee, and capital fee.
The amount itself, of course, varies depending on the school and level.
The average cost of international schools in Jakarta are as follows:
Kindergarten – 420,000,000 Rupiah per year (28,833 USD)
Primary school – 450,000,000 Rupiah per year (30,893 USD)
Junior high school – 500,000,000 Rupiah per year (34,325 USD)
Senior high school – 510,000,000 Rupiah per year (35,012 USD)
In addition, these schools provide prestigious extracurricular activities and various supporting facilities that may be difficult to find at public schools, for example, auditorium space, sports facilities, and internship opportunities in multinational companies.
Healthcare & Medical Expenses
Many people choose private hospitals because the demand for high-quality medical services with international standards is growing, not only for expats but also for local people. And as an expat, you have the choice to go to either public or private hospitals here.
The disadvantage of visiting a public hospital is the language barrier. Make sure you have a great command of the local language or bring along a translator to accompany you if you don't.
The cost of healthcare services in Jakarta could be varied significantly in terms of quality. But if you have health insurance that is provided by your company with medical coverage then, it is a good thing.
The general cost for a health check-up standard package is 998,000 Rupiah (68.64 USD) and for a basic one is 398,000 Rupiah (27.37 USD).
Also, you can find pharmacies around the city and one of the big brands that you can go for is Guardian where you can easily get medications.
Childcare
Childcare, though not popular in Indonesian households, is very cheap.
There are some daycare centers in Jakarta that have a safe and clean environment, are fully equipped, and also provide stable, nurturing environments to enhance your child's development.
The cost of these facilities is quite affordable, starting from 300,000 Rupiah (20.63 USD) to 3,000,000 Rupiah (206.3 USD) for a month.
Entertainment
As mentioned above, Indonesia is a rich country in its culture and traditions that you will never get bored finding a place to entertain yourself when living there, especially in Jakarta – a city that never sleeps.
A day for spa or medication treatment is always the best option to refresh your body after a busy day. Or a visit to interesting attractions such as the National Monument – Monas, Taman Mini Indonesia Indah Park, Pulau Seribu, Kota Tua old town, Taman Ismail Marzuki art center, and Dunia Fantasi.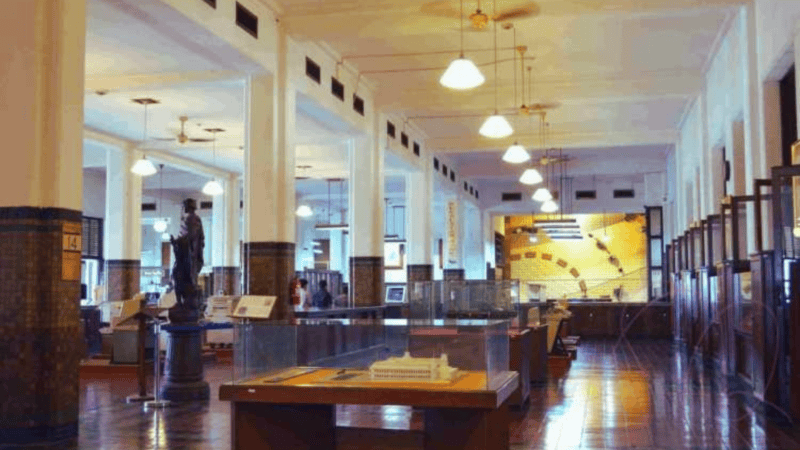 Besides that, when traveling to Jakarta, you should not miss going shopping at the malls here. Jakarta is known as one of the Asian cities with many bustling and modern shopping centers such as Grand Indonesia, Plaza Indonesia, Senayan City, and so on.
In terms of cost, you may spend:
Fatahillah Museum : 3,750 Rupiah/adult (0.25 USD) & 1,500 Rupiah/child (0.10 USD)
Address: Jalan Taman Fatahillah
Opening hours:

Tuesday – Thursday: 9 am – 3 pm
Friday – Sunday: 9 am – 1:30 pm
Ancol Dreamland : 25,000 Rupiah (1.71 USD)
Taman Safari Park 230,000-400,000 Rupiah/adult (15.81-27.50 USD) & 170,000 Rupiah/child (11.68 USD)
Address: Jl. Raya Puncak No.601, Cisarua Jawa Barat, Bogor
Opening hours: 9 am – 5 pm daily.
Setu Babakan Village : Cultural Tourism Village in Jakarta
Address: Srengseng Sawah District, South Jakarta
Parking fee: car 2,000 Rupiah (0.13 USD) & motorbike 1,000 Rupiah (0.06 USD)
Movies
You can enjoy watching all the new movies and the price ticket also does not cost too much, from 50,000 Rupiah (3.43 USD) to 85,000 Rupiah (5.84 USD) depending on how many days after the screening has opened. If you watch a new movie on opening day, it will be more expensive than waiting for several days after it has opened.
Visa
Immigration is always a concern for foreigners when going to another country. It takes a lot of time, effort, and many documents related to it, but at least not for expats in Indonesia. The initial procedures are quite simple and do not cost too much.
The expense for a visa application is around 500,000 Rupiah (34.37 USD).
A business visa expense is around 750,000 Rupiah (51.55 USD) and the length of this visa is up to 60 days.
Social-cultural visa is around 750,000 Rupiah (51.55 USD) and the length of stay for this type of visa is also 60 days with the visa holder able to extend the duration of stay.
The expense for a working visa is around 1,000,000 Rupiah (68.75 USD) and it will be valid for a year for expats who are sponsored by an organization or a company in Indonesia.
How Much Do I Need Then to Have a Comfortable life?
Above are all of the basic expenses if you plan to stay in Jakarta. Hopefully, this article can answer your questions about what you need to prepare before moving to Jakarta.
To obtain a comfortable expat life in Jakarta, all you need are well-managed finances and clear expectations. In terms of monetary value, this is a sample list of what I spend per month as a reference:
Housing (2 bedrooms): 4,800,000 Rupiah (330 USD)
Utilities: 750,000 Rupiah (51.55 USD)
Transportation: 2,000,000 Rupiah (137.50 USD)
Fuel (Motorbike): 300,000 Rupiah (20.62 USD)
Eating out: 1,500,000 Rupiah (103.09 USD)
Entertainment: 1,500,000 Rupiah (103.09 USD)
Gas: 60,000 Rupiah (4.12 USD)
Internet: 200,000 Rupiah (13.74 USD)
Additional food: 2,000,000 Rupiah (137.50 USD)
The total is 13,110,000 Rupiah (901.21 USD). At this price, you can have dinner with your friend at a restaurant every weekend, travel wherever you want around the cities, entertain yourself at places of interest, and enjoy a living space with full amenities — a delightful and enjoyable lifestyle overall.
In general, the standard of living here is still cheaper compared to other countries, and the prices of the goods are not too expensive.
I hope you will have a fruitful move to Jakarta and many experiences in this beautiful land of thousands of islands.
So what are you still waiting for? Pack your bag and start the adventure!