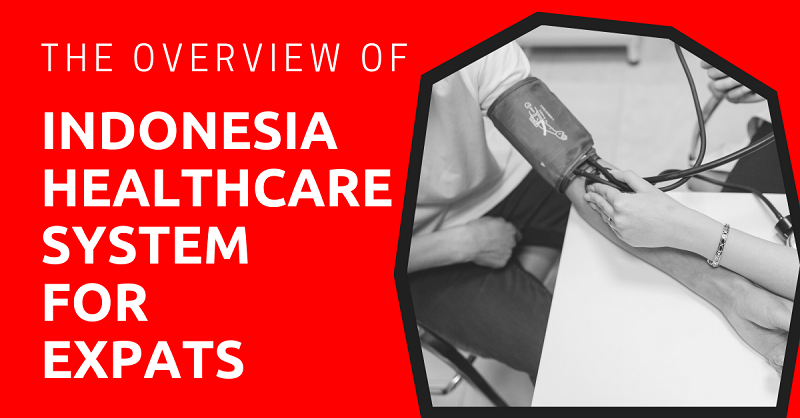 As an expat, one of the first things you need to learn about the country you're staying in is how its healthcare system works.
Those who wish to live in one of the 17,504 islands of the Republic of Indonesia should certainly take the time to learn about its healthcare system. This is particularly necessary for expats who will be staying in the country long-term.
Indonesia does not boast of having the world's best healthcare system, but its hospitals and medical facilities are pretty decent. In this guide, we cover all the relevant aspects of Indonesia's healthcare system, including their public and private healthcare systems and what your options are as an expat.
This article will take approximately 11 minutes to read. Don't have the time right now? No worries. You can email the ad-free version of the article to yourself and read it later!
Indonesia General Healthcare Information
Here's the main general healthcare information for Indonesia.
Medical Facilities
Indonesia is big and crowded. It's so big that it takes more than 40% of the entire area in Southeast Asia. It's also the world's largest island country, consisting of 18,307 islands.
In addition, Indonesia is the fourth most populated country in the world, with an estimated population of almost 300 millions people.
Because of how vast and populated it is, Indonesia has many problems with medical facilities.
The first problem is that there is a huge difference between hospitals in cities and those in rural areas.
If you live in Jakarta or Bali, you can find hospitals with international standards there, such as Siloam Hospital, Pondok Indah Hospital, and BIMC.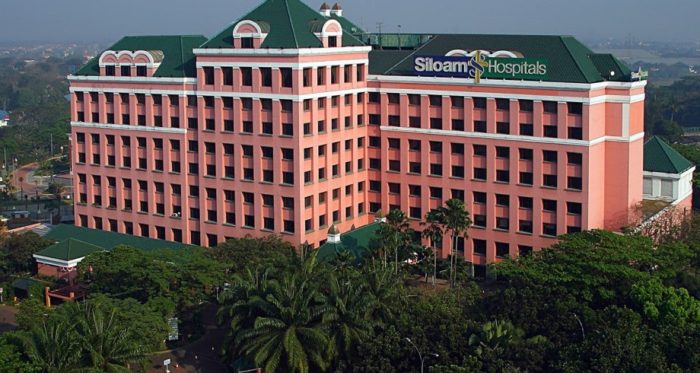 But if you live in rural areas, your only option might be community health centers or clinics with a few doctors that speak limited English.
The second problem is that hospitals in Indonesia can be overcrowded, especially for hospitals that partner with BPJS, the public health insurance program in Indonesia.
Combined with the shortage of medical staff and you may need to spend your whole day at the hospital just to see the doctor for a few minutes.
You should also note that medical standards in Indonesia still cannot compare to nearby countries such as Malaysia, Singapore, and Thailand.
If you happen to have cardiac disease, a brain tumor, cancer, or other major illnesses, it's better for you to fly out and get treatment in other countries such as Thailand.
Even Indonesians themselves do that. Almost a million of Indonesians went to hospitals in Malaysia every year to get medical treatments.
Public Hospital or Private Hospital?
One thing to note when choosing between a public and private hospital is that the country's healthcare system accounts for a mere 3.3% of the country's GDP. The government could make a more substantial investment in its healthcare system.
The shortage of doctors is just one of the signs that investment in healthcare is lacking. The long wait times in hospitals due to under-staffing often result in delays in diagnosing patients who may have a possibly life-threatening disease.
Nevertheless, some of the major public hospitals in the country get sufficient funding, which is how they acquire most of the necessary medical equipment.
But while many private hospitals have shorter wait times and better services, not all of them can afford modern medical equipment. Furthermore, acquiring medical equipment requires government permission.
This is why most doctors refer their patients to hospitals that have the facilities necessary to treat any given illness.
Also bear in mind that many private hospitals and primary care clinics are owned by religious organizations, private companies, and individuals.
Hospital Classifications
The hospitals in Indonesia are categorized into two broad categories, general hospital and specialized hospitals, with further subcategories.
General hospitals are divided into four classes while specialized hospitals are divided into three classes.
General hospitals are classified as Class A, Class B, Class C, and Class D.
Specialized hospitals are classified as Class A, Class B, and Class C.
Room Level
There are various types of rooms available in hospitals in Indonesia.
In addition to the standard shared rooms and private rooms, there are VIP and higher levels available. VVIP is usually the highest level.
But some hospitals might have a higher type depending on how fancy that hospital is.
Different hospitals have different names for different room types, with VIP and VVIP being the two most common.
Higher-level room types don't only provide more facilities and privacy. Food, hygiene, and medical services are also better and faster as well.
These rooms cost more. And the higher cost is not only for the room. Some hospitals may have different doctor fees based on the room type. Higher levels are more expensive.
You should also keep in mind that hospital charges differ between Indonesians, expats with KITAS – a temporary stay permit, and expat without KITAS.
For example, Siloam Hospital charges 1,000,000 Rph per night for locals in VIP rooms. But expats with KITAS need to pay 1,500,000 Rph a night.
If you don't have KITAS, then, it's going to be 2,000,000 Rph a night.
Availability of Drugs
In Indonesia, drug stores are called "apotik", and these can be found everywhere. Some of them are near hospitals and are open 24×7. The larger stores sell all the known brands that you can easily purchase.
In some cases, the pharmacist or store staff may not understand the name of the medicines you're buying. So make sure to write down the name of the drugs you're buying as some locals may pronounce some drugs' name differently.
Some reputable pharmacy chains also have a general practitioner (GP) in-store whom you can consult at a small cost. These GPs can write a prescription for you.
Bear in mind that there are some unregistered and unlicensed drug stores that sell counterfeit drugs.
Like in most other countries, Indonesia also has generic and patented drugs. The health ministry controls the prices of these drugs.
Patented drugs are usually sold at prices 300% higher than generic drugs.
Medical Equipment
Pathological, biochemical, and imaging labs can be found everywhere in the country. There are hospitals equipped with modern medical diagnostic tools like MRI and PET scan machines.
However, these machines are only available at a few government and private hospitals.
Ambulance
Indonesia does not have a national ambulance service. Public hospitals offer ambulatory services, but most of their ambulances are poorly equipped.
Expats are encouraged to use the emergency services information provided by their medical insurance provider. The private emergency service number is 112.
Healthcare Overview
Indonesia has a universal healthcare system that aims to provide healthcare coverage for all citizens. Currently, however, the system needs to be fixed, and one of the main problems is the shortage of doctors. There are four doctors for 10,000 people, resulting in very long wait times in healthcare facilities.
Because of this, the private healthcare sector has to step up and take on a predominant role in providing healthcare services. It's for this reason that the private sector covers roughly 60% of the population's healthcare needs.
It's also worth noting that around 11 million Indonesians have private insurance.
Public Insurance
In Indonesia, universal health insurance coverage is provided under the Jaminan Kesehatan Nasional (JKN) program. However, many people may refer to this program as Badan Pengelola Jaminan Kesehatan or BJPS, which is the social security office that manages the JKN program.
Expats who have lived for more than six months in Indonesia are legally required to register for public health insurance via the BJPS office, including those who are working here.
As an expat in Indonesia, your public healthcare application will be processed by your employer. After the registration is completed, you will be eligible for the following healthcare services and facilities:
Inpatient and outpatient care
Visits to a general physician or surgeon
Doctor's referrals to the specialized hospitals or clinics
Antenatal and postnatal care
General and specialized surgery
Long-term treatments like dialysis and chemotherapy
Although the BJPS is very cheap — requiring you to pay only US$12 per month for their highest plan — expats in Indonesia may opt to get private health insurance instead.
As the quality of healthcare services in Indonesia can be said to be lacking, expats would be well served getting private health insurance, particularly those who are used to the higher healthcare standards in their own country or anywhere else.
Private Insurance
Expats who want to get better, faster access to healthcare in Indonesia should consider getting a private health insurance plan from any of the local and international insurance providers in the country.
Local Insurance
There are hundreds of private insurance companies across the country, but the following are some of the most popular ones.
Here we list some of the most popular local insurance providers in Indonesia. Please note that this list is arranged in alphabetical order and not according to our preferences.
AIA Indonesia
Allianz Care
Asuransi BRI Life
Asuransi Cigna
Asuransi Jagadiri
Asuransi Ksehatan Chubb Life
Asuransi Mandiri Inhealth
Asuransi Manulife
Asuransi Prudential Indonesia
Asuransi Sinar Mas
Chubb Life Insurance Indonesia
Daftar Asuransi AXA Mandiri Terbaik 2022
Equity Life Indonesia
Lippo Insurance
Pacific Cross Indonesia
PT Asuransi Astra Buana
PT Asuransi Jiwa Sinarmas MSIG Life
Takaful Keluarga Insurance
International Insurance
Many expats prefer to have international health insurance because having one allows them to get treatment for serious conditions or obtain specialized services, which may not be available in Indonesia, at hospitals in other countries.
More importantly, having international insurance means expats can opt to get treatment in their home country.
Fortunately, there are many international insurance companies in Indonesia that expats can choose from, including Cigna, William Russell, Aetna, GeoBlue, and many more.
Common Health Problems
It would be wise for expats like you to know the common health hazards in Indonesia. These common health hazards include:
Water-born diseases – The quality of tap water in Indonesia is good for bathing and washing. But it is not safe for drinking as in many western countries. We know of some expats who prefer to use purified or bottled water not just for drinking but also for brushing their teeth.
Respiratory diseases – These are usually caused by air pollution and are particularly prevalent in larger cities.
Dehydration, sunburn, heatstroke – The climate in Indonesia can be rough on those who are not used to extreme heat and high humidity. The sun's heat can be punishing and cause these conditions especially if is often out in the sun for long periods.
Malaria – This is another common health hazard in rural regions with a tropical climate. People who stay in rural areas tend to have a high risk of contracting malaria due to many mosquitoes.
If you're an expat who often have visitors, you should inform them of these health hazards so they can avoid getting sick.
Give Birth
A tip if you plan to give birth in Indonesia: It may cost anywhere from US$400 to $3,000 for a natural childbirth or caesarean (C-section) delivery in government-run or private hospitals. This amount is at least five times lower than the amount for similar procedures in countries like Hong Kong or Singapore.
Healthcare in Indonesia vs Other Southeast Asia Countries
It's worth noting that hospitals in Vietnam are known to have better medical facilities and insurance plans than most countries in Southeast Asia. But, overall, Singapore have better medical facilities, and these are considered to be among the best in the world.
Having said that, if you're an expat in Indonesia, you shouldn't worry too much about getting medical treatment in a hospital here. The hospitals provide good services, and they rarely refuse emergency medical cases.
However, it's also worth emphasizing that you may have to do some quick research before you choose a hospital so you can avoid surprises.
Lastly, don't hesitate to get a second opinion if you are not satisfied with your diagnosis, or if the doctor does not seem to fully understand your medical history and/or have troubles communicating with you.