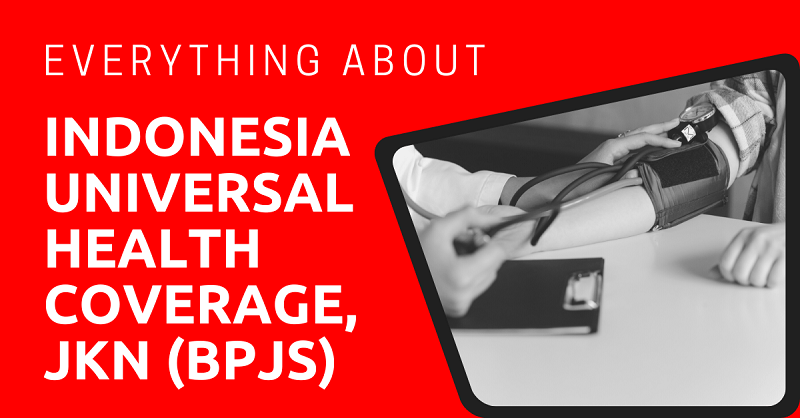 Indonesia has a national universal healthcare system called JKN.
However, it's more commonly called BPJS, which is the name of the government agency that runs it.
The program was introduced in 2013 and has become one of the world's biggest national universal healthcare programs, used by over a hundred million people.
As an expat in Indonesia, it's possible to enroll in this public insurance for less than US$10 a month.
In this article, we are going to break down everything you need to know about universal healthcare in Indonesia as an expat, including available options, coverage, prices, and whether you should use it.
This article will take approximately 11 minutes to read. Don't have the time right now? No worries. You can email the ad-free version of the article to yourself and read it later!
BPJS Kesehatan Versus BPJS Ketenagakerjaan
There are mainly two types of BPJS – BPJS Kesehatan and BPJS Ketenagakerjaan.
The names themselves can be confusing for those who haven't yet decided to learn how to speak Bahasa Indonesia.
Despite the similarity in names, these programs are totally different.
BPJS Kesehatan focuses on providing healthcare coverage, while BPJS Ketenagakerjaan focuses on providing for work-related compensation, dismemberment, and death.
In this guide, we will mainly focus on BPJS Kesehatan.
Coverage
BPJS for healthcare coverage comes with the full coverage without coverage limits, age, and pre-existing conditions.
This means that as long as you have BPJS, you will receive medical service in Indonesia.
And it's not only for yourself, but also for your family living in Indonesia.
Cost and Class System
BPJS for healthcare is separated into three class systems: Class I, Class II, and Class III.
The two main differences between each class are how much you need to pay per month and the level of "comfort" you get during hospitalization.

The quality of medical treatment you get for all classes is claimed to be similar.
Class I is the highest class. You need to pay IDR150,000 per month (US$10.25). You have access to public rooms with two to three beds per room during hospitalization.
Class II is the second highest class. You need to pay IDR100,000 per month (US$70.50). You have access to public rooms with three to five beds per room during hospitalization.
Class III is the lowest class. You need to pay IDR50,000 per month (US$3). You have access to public rooms with more than five beds per room during hospitalization.
If you prefer to have a private room, VIP, or VVIP room, you need to pay the difference out of pocket.
You can change your class once every 12 months.
How to Use BPJS
You can't just go to any hospital in order to use the national health care coverage.
Instead, you need to go to medical centers that are partnered with BPJS with a copy of your passport, BPJS card, and a reference letter (if you are referred from another hospital).
These centers are not only hospitals, but also community health centers (Puskesmas) and clinics.
In many cases, you will need to go to a small private clinic first before they refer you to a specialized medical center or a hospital.
In case of emergencies, you can go to any hospital. However, many hospitals are not aware of this policy.
For example, there was a case when a hospital refused to treat a four-month-old baby who had severe breathing problems although her parents were in the BPJS program. In the end, the baby died.
There are still a few private hospitals that are partners with BPJS.
It is said that a good number of private hospitals do not want to change their systems and facilities as required by BPJS. In addition, BPJS is known for late payment which can be a big problem for these hospitals.
For example, Karya Husada, a private hospital in West Java, had a problem paying salary to their medical staff because BPJS owed them IDR6.6 billion from unpaid claims.
Exclusions
There are some exclusions that BPJS won't cover. .
First, you only get medical treatment seen as suitable by your doctor. This means that you can't get more medication or additional checkups unless the doctor thinks it's necessary.
Second, you have to go to medical centers that participate in BPJS programs. The majority of them are public hospitals.
Third, you are not covered for natural disasters, epidemics, or emergency situations as stated by the Indonesian government.
These exceptions can be deal-breakers for many people, considering that Indonesia is prone to earthquakes, tsunamis, volcanic eruptions, wildfires, and disease outbreaks, including H1N1 and malaria.
Other exclusions are common among health insurance policies. For example, you can't make claims for self-inflicted injuries. You can't make claims for cosmetic and infertility treatment. And you can't make claims to treat alcohol or drug abuse.
How to Apply for the BPJS
Everyone working in Indonesia for at least six months needs to get both BPJS Kesehatan for healthcare coverage and BPJS for social security, which is done by your employer.
If you are employed, the employer will take care of the application process for you and your family who are living in Indonesia.
If you aren't, then, the easiest way to apply to get BPJS is to go to the closest BPJS office in your area with your passport, two 3×4 cm photos, and a local bank account number, and fill out the application form.
Once it's done, you will get the insurance card, which is always required when using the BPJS benefits.
Paying the Premium
If you are employed, your employer will deduct money from your salary and pay on your behalf.
Otherwise, you can pay for it through Indonesian banks.You can ask Bank Negara Indonesia, Bank Mandiri, and Bank BRI, to pay the premium automatically every month using the auto-debit system.
Alternatively, you can pay at convenience stores such as Indomart, post offices, and BPJS offices.
The premium must be paid every month. Even if it's a one-month delay, you are out of BPJS coverage.
To activate it again, you need to pay the outstanding amount along with 2.5 percent of your in-patient treatment cost.
Mobile Application
You can download the JKN mobile application on Google Play Store to check your medical center and the status of your payments.
In addition, you can use it as your digital BPJS card.
Disadvantages
Although the idea of BPJS program is very good, providing healthcare to everyone with a very low premium, the program itself comes with many disadvantages:
Financial Stability
Insurance company financial stability is a key factor for many people when they have health insurance.
They want to make sure the insurance company has funds for compensation when something unexpected happens.
However, this may not be the case with BPJS.
Although it is national insurance, BPJS has had financial problems since its introduction in 2013.
In 2019, it was predicted to run into debt of IDR28 trillion (US$2 billion). And the number is expected to increase.
This is the main reason that BPJS doubled the cost of premiums in October 2019.
Although the Indonesian Government has been providing additional support to BPJS funds, no one can really know what will happen in the future if the debt keeps increasing.
Because of the debt, BPJS has been having problems paying bills to their partnered hospitals and pharmacies.
For example, in January 2019, BPJS owed IDR3.6 trillion to BP Farmasi, a local pharmaceutical company. In addition, it was reported that BPJS also owed another IDR60 billion to another pharmaceutical company called PT Indofarma.
And the problem still exists in 2023.
What does this mean for you?
It means there's a possibility that these hospitals and pharmaceutical companies may take financial control by decreasing the quality of medications and healthcare.
There might also be a shortage of medications, which has happened before with Jakarta Hospital in 2018.
Or you may need to "run out in the middle of the night to find medicine and feeding tubes at pharmacies" as seen in this news article.
Since hospitals have budget limitations, it also means that they may not want to perform expensive medical procedures that might be necessary for you.
They may even decrease the quality of meals for inpatients.
If you rely on BPJS alone for health insurance, you should closely follow their financial status to ensure that you won't run into unexpected problems resulting from delayed payments.
Disaster and Disease Outbreaks
Located in the Pacific "Ring of Fire", Indonesia is prone to natural disasters. Tsunamis, floods, earthquakes, and wildfires are all common occurrences.
And there are a high number of deaths and injuries when these disasters happen.
Unfortunately, BPJS won't cover any of it.
Which means that if you are injured by a natural disaster, you can't use BPJS.
That's not all. BPJS also does not cover disease outbreaks. If you are a victim of an outbreak, which happened before with H1N1, BPJS won't pay.
Lack of Comfort
The aim of BPJS is to provide everyone access to healthcare without running into medical debt.
To compensate for its very low premium, the level of comfort you get might not be good enough.
To give you an idea, a majority of BPJS medical centers are public organizations. They tend to be very crowded with few, if any, English-speaking medical staff.
Unless you know how to speak Bahasa Indonesian, you should bring someone along who can.
Also, even with the highest insurance class, you can only get a shared room with two to three patients for hospitalization.
If you want to get a private room, you need to pay for it yourself or use private insurance.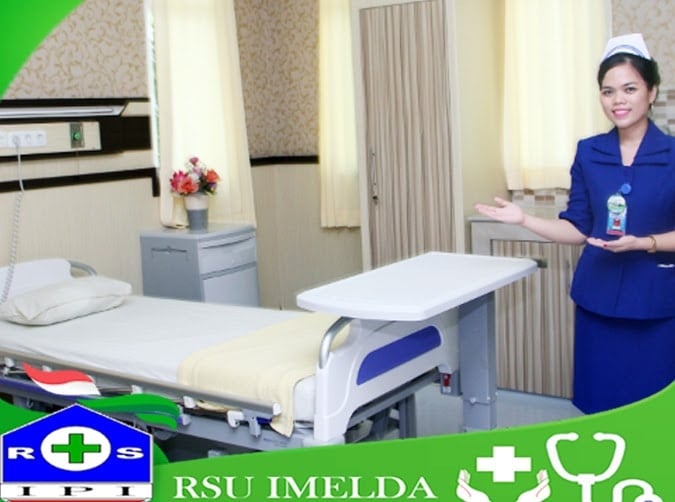 Long Wait Times
To use BPJS coverage, most of the time you have to go to a medical center before visiting a hospital.
These medical centers can be very crowded. So you might have to wait many hours just to see a doctor for a few minutes, especially if you live in Jakarta.
According to this study, the average waiting time for a BPJS patient for out-patient treatment is six hours and 32 minutes. Some patients even had to wait over eight hours to see a doctor.
The main cause of the long wait times is the lack of doctors. After all, there are only about six doctors per 10,000 patients. This is more than three times less than the recommended ratio by the World Health Organization.
Should I Use BPJS?
This depends on you. If you can speak Bahasa Indonesia, and you're okay with the long waits and experience that only public hospitals in Indonesia provide, you can use it.
But in order to check if it's right for you, visit the BPJS hospital that will be assigned to you. If you're okay with what you see, try it out.
If not, you can get private health insurance as an alternative.