I clearly remember the morning almost 10 years ago, when my husband had discussed with me a job opportunity in Indonesia. Being a finance professional, my enthusiastic first reaction was to immediately look up the "Big Mac Index", which compares the prices of the famous McDonald's burger across different countries to estimate the purchasing parity and indirectly, at a very basic level, the cost of living.
I remember excitedly sharing, "A Big Mac costs $4.2 in the US. In Indonesia, it's just $2.46! (10 years ago). That's almost half the price, isn't it?", to which my husband placidly replied, "Is that the only thing we will be spending on?". We were younger, newly married, and looking for adventure, so we took the plunge without much consideration about the cost of living beyond this particular discussion! I'd like to say that the Big Mac Index proved to be a decent indicator despite being mostly about junk food price comparison!
Cut to the present, a decade later, and I'd say, yes, the cost of living in Indonesia is still much lower than that in the developed countries but comes with many disclaimers in fine print at the bottom. It depends on several factors, like your age, lifestyle, willingness to assimilate the local eating and lifestyle habits, and so on. It can change not only based on the place you'd like to move to but also your relationship status, whether you have children, your health condition, and so on.
In this article, I'm going to discuss the cost of living in Indonesia considering some standard parameters. The real costs, of course, will differ based on the stage of life you're in, your priorities, and lifestyle choices.
However, this article should suffice to give you a fair idea of whether you would be able to live comfortably off your (expected) income. It could also help you to negotiate a fair salary and plan finances.
While the prices in Indonesia have rarely witnessed any drastic fluctuations over the last decade, the estimates are based on the current market situation and subject to change with the changing market conditions. Ceteris paribus, only upward inflationary movement in the prices may be expected at a steady rate. Let's begin.
This article will take approximately 31 minutes to read. Don't have the time right now? No worries. You can email the ad-free version of the article to yourself and read it later!
Overview
The livability of any place is much more than food, clothing, and shelter. In today's world, it cannot really be estimated without due consideration to costs such as transportation, communications (phone and internet), and medical expenses.
For those with children, education is an important overhead you cannot ignore. Some people even end up making decisions based on the choice of school! Additionally, you need to factor in the options available to socialize, relax, and unwind.
As an expat, you also need to consider the cost of moving and setting up your home and buying or adding to your furniture. For expats moving to Indonesia, our article on shipping to Indonesia can be an invaluable source of information.
Here are the important factors consider:
Rent
Rent is arguably the single largest component of your expenses. I say arguably because In Indonesia, for example, from an expat point of view, it could have a close competitor in the form of education costs. However, that is determined largely by the location.
It is impossible to directly compare various locations in Indonesia because the cost of living outside the cities and cities like Jakarta, Bandung, Surabaya, Semarang, and parts of Bali, etc. differs drastically.
To get a detailed location-specific idea, it is better to refer to a local listing website like rumah.com or 99.co or rumah123.com.
Rent is most expensive in Jakarta, the capital city, which has all the infrastructure and amenities. There are numerous expat pockets in Jakarta, however, the most popular out of them being South (Pondok Indah / Kemang / Kebayoran) Jakarta and Central Jakarta, which is mainly the CBD area encompassing Sudirman, Menteng, Mega Kuningan.
Per the latest report of Colliers International, the average rent in the third quarter of 2021 remained around IDR 398,731 (CBD) and IDR 364,025 (South Jakarta), per square meter per month. In US dollar terms, this is equivalent to $27.7 and $25.3, respectively, per square meter per month.
In short, an apartment of 100 square meters would cost around IDR 36 million+ per month or upwards of USD 2,500 per month.
Here's a table with representative monthly rates for various areas in Jakarta:
| | | | |
| --- | --- | --- | --- |
| Jakarta Areas | Studio Apt. | 2-Bedroom Apt. | 4-Bedroom House |
| Kemang (South) | $850 | $1,300 | $4,200 |
| Pondok Indah (South) | $1,350 | $2,100 | $3,350 |
| Mega Kuningan (CBD) | $800 | $2,250 | $3,000 |
| Senayan (CBD) | $700 | $1,000 | $2,500 |
| Thamrin (CBD) | $520 | $975 | NA |
| Kebon Jeruk (West) | $250 | $400 | $1,000 |
| Kemayoran (Central / North) | $200 | $450 | $1,250 |
With respect to the above table, note that the prices are representative of the type of property. However, there might be differences within any given area, amenities available at a given location, add-on services, and so on.
South Jakarta — and more particularly, Kemang — is very popular among the expat community. Kemang boasts of a significant cluster of expats given its proximity to various well-known international schools, availability of several low-rise residential options, a large number of western restaurants, bars, lively expat scene, and so on. In fact, a lot of western grocery items that are difficult to find elsewhere in Jakarta are mostly available in Kemang at stores like Kem Chicks.
Pondok Indah is a well planned part of the city and it does have access to good schools too, followed by Kebayoran area; however, in South Jakarta, Kemang ranks first.
Jakarta's Central Business District (CBD) has expat pockets in Sudirman, Mega Kuningan, Senayan, etc., all of which mostly have high-rise offices and, hence, plenty of apartments and condominium options to live in. There are several bars, fine dining options, and several major malls in the vicinity. CBD offers a good option for working expats who might want to cut the commuting time.
In the CBD, Mega Kuningan is more preferred because of the amenities and proximity to expat populated eateries and bars, among other reasons.
A wide choice of residential options is available outside of these two areas in East/West and North Jakarta. The atmosphere there is typical Indonesian, with a good quality of life.
However, most expats prefer South and Central Jakarta simply because they can lead their usual lifestyle with much greater ease there, given the easy access to western restaurants, groceries, and social circles.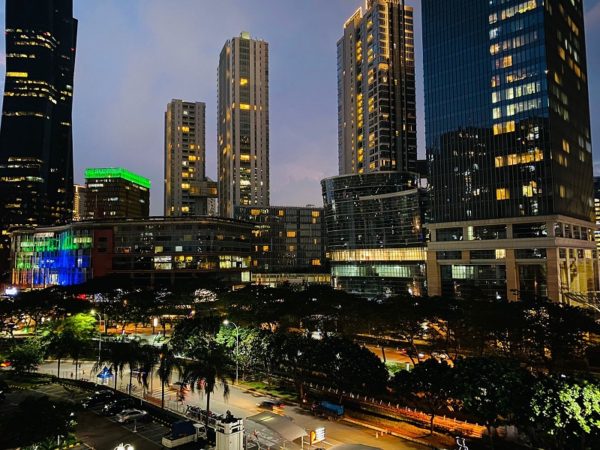 Other than Jakarta, some other popular expat pockets include Bandung, Yogyakarta (Jogja), Semarang and Surabaya. Medan in Sumatra, too, is an expat-populated area. They are large cities by themselves and it is difficult to provide an exact estimate of the rental properties there considering that each city will have property offerings across the spectrum.
Bandung offers more choices of apartment stays compared to the other cities that prominently have more landed property to rent. On average, a studio apartment in Bandung can cost around USD 2,000 per annum, and you can easily rent a large landed house with 4/5 bedrooms for around USD 7,000 per annum.
In Yogyakarta, which is more famous among those who want to explore and study Indonesian culture in depth, landed houses are more popular and are more affordable. You can easily rent a 4-bedroom house upwards of USD 5,000 per year.
Semarang and Surabaya are mostly known for their industries and ports, though they are good tourist attractions as well. Here, too, low rise apartments and landed properties are available in a wider variety and you can rent a 4/5 bedroom house for around USD 6,000 annually.
In Medan, a similar 4-bedroom property would cost upwards of USD 4,500 per annum in a prime locality.
The important thing to note is that there are multiple cheaper or more expensive options available at all of the locations I've covered. Since individual lifestyle and requirement differs, the choices will differ based on location within the city, chosen amenities, and other factors.
For example, some may prefer a fully furnished property, while others might want to bring their own furniture; some might want the luxury of a private swimming pool and others might be more in favor of premises being completely managed by a property management company, with common swimming pool, gym, etc.
The cost will differ based on these, but I've tried to highlight broadly the possibilities at each location to give you a general idea of how much of a dent the rent would cause in your pocket.
Apart from the above location, there's one very popular expat waterhole I've excluded. It is Bali. For Bali, please refer to our article on moving to Bali, which discusses the cost of living in Bali in greater detail.
Lastly, I need to mention that the cheapest option for living in Indonesia is "Indekos", popularly known as "Kost"/"Kos", which is a setup similar to a boarding house/hostel where some facilities can be communal. It could be in the form of an apartment or a house with a part of it being used by the owners.
Kosts can also be available across the spectrum, including those with air conditioning/mostly private dwellings. On the other end of this spectrum will be those with absolutely basic watered down facilities and mostly communal amenities. Some can even come with access to a gym, swimming pool, and other amenities.
However, the locality will usually be populated by locals from middle- or lower-middle-income groups. A lot of websites such as mamikos offer kost listings, and those who need or want to live on a tight budget may consider them.
To give you a perspective, a 4x5m kost near Mega Kuningan area of CBD, Jakarta comes with a queen sized bed, AC, water heater, a small table and chair, a cupboard, and free Wi-Fi connection will cost about USD 200 per month This kost typically will offer a common kitchen and bathing/washing area. Such kosts are popular with students, temporary wage earners, and those who come to Jakarta to earn, living away from their families.
A similar kost may cost half the price elsewhere in Jakarta.
Typically, kost payments are made on a monthly basis, whereas for renting out the apartment/landed property and similar housing, payments are negotiated on an annual basis and paid upfront.
Utilities
Utilities largely include electricity and water charges. If you live on a managed property such as apartments and condominiums, all you need to do is to visit the property management office to pay these charges.
You can pay online too. You will most likely have a prepaid meter for electricity and can recharge electricity through the property management office, online, or through provisions chains like Alfamart or Indomaret.
For most landed houses, you might have a postpaid meter and receive a monthly bill, which can be easily paid online. The monopoly of electricity distribution is held by Perusahaan Listrik Negara (PLN), a government agency that publishes its applicable tariffs every quarter. The tariff adjustment is done to factor in macroeconomic changes like inflation, changes in input cost, etc.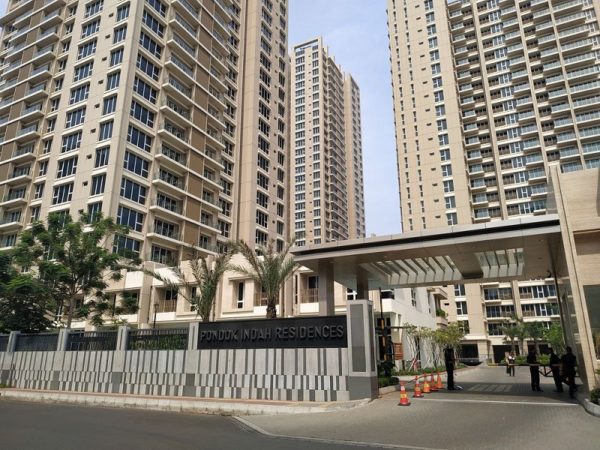 Water meters can be checked every month and billed to you based on your usage.
On average, the electricity bill in an apartment could amount to about USD 70 (IDR 1,000,000) or more in a small- to medium-sized 2-bedroom apartment. Water charges for the same apartment would cost about USD 20-25 per month. But note that these are charges on average. The premium and newly developed properties have higher facility management charges and higher electricity charges too.
Most facility managements will also charge you for common areas, which is a fixed amount proportionate to the area of your unit.
Internet and TV
You always get great packaged deals on TV+internet connection bundles. For a 50 Mbps broadband connection bundled with 75 TV channels, I pay around USD 45 per month.
Here's a list of ISPs in Indonesia.
If you want to increase your cyber security, you can get a VPN for another USD 10 a month.
Landline Phone
Throughout the entire decade of my stay in Indonesia, I have never obtained a landline. The fast and efficient hand phone connectivity has been sufficient.
The largest telecom company in Indonesia is Telkom, which is a "BUMN" (Badan Usaha Milik Negara), a government-owned agency.
They are also the main landline services provider. You can approach their nearest office and install a landline.
However, given that hand phones are widely used and have good network connectivity, there might not be any need to install a landline phone.
Mobile Phone
In the case of mobile phones, you can get prepaid or postpaid connections from your service provider. Since most of the calls happen over FaceTime or WhatsApp these days, a good data plan is a must. Overall, my expenses on a good data plan and voice calls have never exceeded USD 50 per month and can be assumed as a fair estimate for a heavy user.
Please note that the mobile phone is usually called a hand phone in Indonesia, or HP (haa pe) in short.
Food
Food is an overhead that can comprise either a fairly small or large share of your expenses, depending on whether you prefer to buy local or prefer to shop in upscale supermarkets that sell hard-to-find imported items.
If you prefer the comfort of tried-and-tested brands and prefer to shop in stores like Kem Chicks and Ranch Market, then your weekly grocery bill will likely run up to USD 120 per month — this applies to a family of four that prefer preparing home-cooked meals.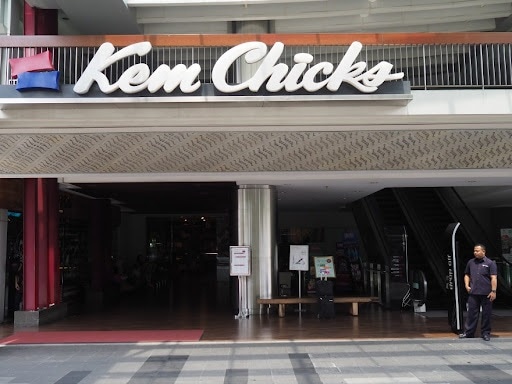 However, you can opt for a mix of both local and foreign brands and shop at relatively mid-level stores like Giant/Hero or Transmart (formerly Carrefour).
Having lived here for more than ten years, I have come to trust several local brands, and my weekly grocery bill usually averages USD 80 for a family of two adults and a small child that prefer to eat home-cooked meals.
I have come to prefer local brands, and it helps that they are always readily available. Many imported brands may not always be available, or might be sold at exorbitant prices.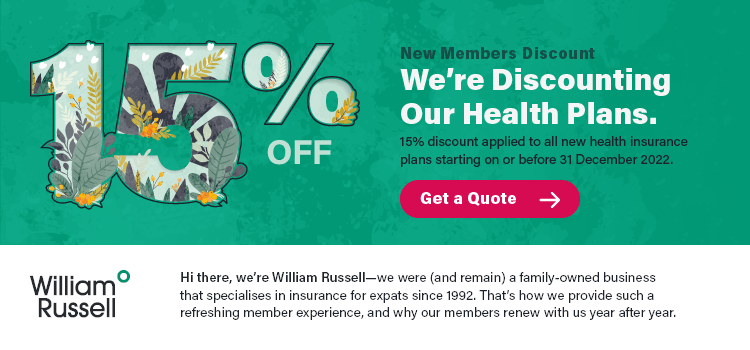 Advertisement
When buying fruits, vegetables, eggs, and other fresh produce, you definitely have the option to purchase imported items, especially fruits. Naturally, there will be a wide gap in cost between local and imported products.
For example, jeruk medan (a local orange) costs IDR 4,500 or US 30 cents apiece, while the imported Australian navel orange is IDR 15,000 or USD 1 apiece. There is a similar price gap between organic and regular (i.e., non-organic) food items.
You could further lower these expenses if you opt to purchase fruits, vegetables, meat, fish, and eggs from wet markets or "Pasar Tradisional". I know some people who spend as little as USD 25 on their weekly groceries by buying everything locally.
Of course, if you live outside Jakarta, many of these factors (prices, availability, etc.) will vary. Expats living in Jakarta have the best access to a wide variety of imported grocery items. If you live outside Jakarta, chances are your access to imported items will be limited to your periodic shopping trips to Jakarta.
You will have to go local and regularly plan trips to Jakarta to replenish imported items. In this case, your grocery bill will likely still be lower.
Coffee
A tall cappuccino at a Starbucks in Indonesia costs IDR 44,000 or USD 3. Most of the other coffee chains, local and international, sell coffees at prices almost at the same level as Starbucks.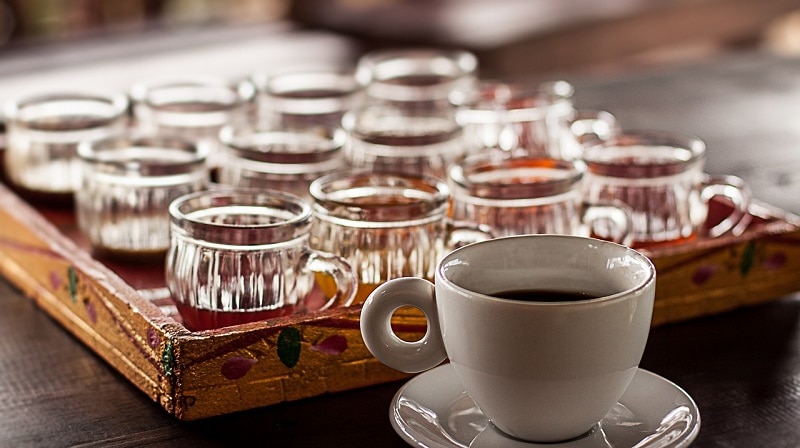 On the other hand, smaller cafes and restaurants offering local 'kopi' can serve the same cappuccino at half Starbucks' price. If you are ready to try local coffee versions from the warungs and warkops, you can get your coffee even cheaper.
Eating Out
There are plenty of local eateries, restaurants, cafés, and warungs (warung is a small shop selling provisions and is usually a family-owned business).
Coffee shops, known as warkop or warung kopi, offer local coffee and cuisine at very reasonable prices — an entire meal including a drink can cost only around IDR 72,000 (USD 5) or lower.
In comparison, western restaurants are more expensive since most of them are categorized as specialty/fine dining.
These restaurants tend to use mostly imported items, which raises the price. In a western restaurant, a single dish can cost around USD 15 or more. Overall, a meal for two including drinks is likely to cost around USD 50-100. Generally, meal prices at such restaurants vary depending on the restaurant's premium status.
Alcohol
Indonesia is a Muslim-majority country, so there is generally a low level of alcohol consumption. Although there are currently no bans on alcohol in Indonesia except the province of Aceh, the general view is that alcohol consumption is discouraged, which is also why the government has imposed a tax of about 150% on imported alcohol.
Since the consumption of alcohol is quite low (3.3% in 2018), the supply is low too. This explains why alcohol is sold at a substantial premium. Furthermore, the government has limited the sale of alcohol. Depending on the selection of brands, a glass of merlot may cost up to USD 20 at a restaurant.
You might end up spending less if you opt for local alcohol brands, although the selection of local options are quite limited as well. Local beer brand "Bintang" costs IDR 27,000 (USD 2) per 500 ml can, whereas imported brands like Corona cost around IDR 60,000 (USD 4) for a 335 ml can.
Healthcare
Healthcare in most expat waterholes provides state-of-the-art facilities and can cost upwards of USD 20 for a general GP consultation. If you need to see a specialist, the consultation fees will usually cost around USD 70+. The pathology lab tests can be fairly expensive especially if you need to get it done regularly and are used to state-sponsored healthcare programs.
Even for smaller illnesses or ailments of children, I've observed medical bills, including blood work, cost upwards of USD 200 per visit. A basic bed in a general ward at a well-known hospital may cost you USD 25, while a private air conditioned deluxe suite may cost as high as USD 400 per night.
To manage medical expenses efficiently, you must take health insurance here. You can find out more from our health insurance in Indonesia article.
Clothing
Jakarta offers a wide variety of clothing choices. In high-end malls, you can buy international brands and at the other end of the spectrum, you get extremely cheap clothing at unbelievably low prices. On the other hand, online shopping websites have made shopping for clothes even simpler and more convenient by offering a mix of international brands, local brands, and "fast-fashion" brands.
Indonesia contracts clothes manufacturers of several well-known international fast-fashion brands, and you can further reduce your clothing expenses by visiting these factory outlets, most of which are located in Bandung. Other outlets can be found across major metros in Indonesia.
Overall, unless you are extremely brand-conscious, your clothing should not amount to more than USD 100 per shopping trip. That said, it can be as high as you want it to be depending on your preferences.
Gym
There are several fitness chains in Indonesia like Celebrity Fitness, Fitness First, and Fit 24 spread throughout the major cities. There are also several private gyms that are easily accessible. So unless you live in an extremely remote location, you are likely to have access to at least a basic gym.
Gym fees vary depending on the facilities offered. The yearly membership of my gym costs me IDR 10,100,000 (USD 700), which includes unlimited access to all facilities. At the time of writing this article, Fitness First was offering a monthly membership beginning at IDR 425,000 (USD 30) with a limited-access option.
Alternatively, you can opt to join a local running or cycling club and choose not to join a gym. There are also applications like Rovo which can easily connect you with others with similar interests in physical fitness activities.
Movies
The cosmopolitan areas in Jakarta and other cities do offer English movie options in cinemas, and you'll be pleased to know that going to the movies isn't very expensive. Depending on the location of the cinema, ticket prices can range between IDR 35,000 (USD 2.5) and IDR 400,000 (USD 25) (for a premium seat).
Transport
One of the benefits of living in Indonesia is the cheap fuel prices. The cheapest fuel sold by state-owned Pertamina is Pertalite which costs about IDR 7,600/liter or US 53 cents. The most expensive is Pertamax Turbo which costs IDR 12,000/liter or US 83 cents.
Cheaper fuel inevitably has led to a significant increase in the number of vehicles on the road, hence, the infamous "Jakarta traffic".
Transjakarta is the bus rapid transit option, run by the city-owned company PT Transportasi Jakarta. It offers a subsidized rate of tickets, which can cost as low as IDR 4,000 or US 28 cents. However, it runs only on dedicated lanes on specific routes and may not be easily accessible from any location.
MRT Jakarta trains, also owned by the city of Jakarta, has been operational since March 2019. But presently, only phase 1 has become operational and covers the length of only 15.7 km from Lebak Bulus to Bundaran HI. A ticket from Lebak Bulus to Bundaran HI can cost IDR 14,000 or US 97 cents.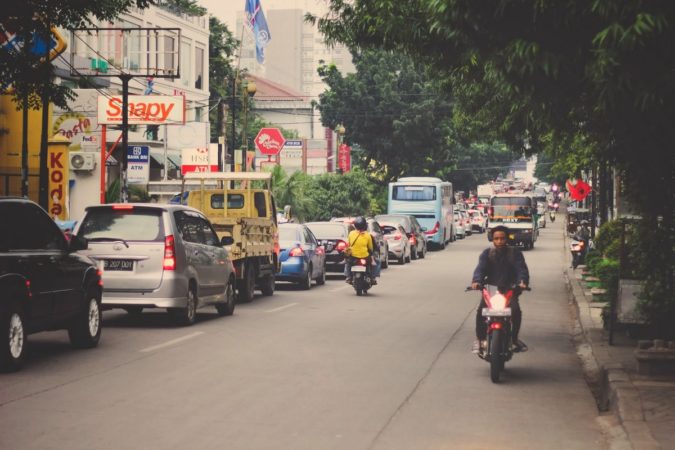 Other transportation options include shared mini buses/vans known as "Angkots" or "Mikroelets", extensively used by students and working-class locals. These are mini buses that ply across the length and breadth of Jakarta. They can be even cheaper than Transjakarta.

Advertisement
Ojeks or motorbike taxis are not only much more efficient in terms of beating the enormous Jakarta traffic but also very pocket-friendly. In the early days, one had to bargain rates with individual ojek drivers and for that, had to be aware of the going rate. But when app-based ojek booking became the norm, you can now get standard rates and a verified driver. For a 5-km ojek ride during peak hours, you need to spend around IDR 20,000-30,000 (USD 1.5-2).
Expats will find taxis to be a comfortable and inexpensive option. Taxi fares are fairly cheap in Indonesia even if you add in a tip, which you are encouraged to pay. Starting tariff of the popular Bluebird taxi is IDR 6,500 (US 45 cents), per kilometer charges are IDR 3,500 (US 24 cents), and waiting charges are IDR 48,000 (USD 3.3) per hour.
With app-based taxis like Grab or Gojek, a typical 5 km ride during non-peak hours can cost up to IDR 30,000-35,000 (USD 2-3). However, during peak hours, it can be as high as IDR 65,000 (USD 4.5).
The most cost-effective option would be to own a vehicle. Not only are fuel prices cheap, but drivers' salary is also quite low — it's around IDR 3.5 Mn-5 Mn (USD 250-350) per month, or around USD 4,000 per year.
Domestic Help
Domestic help services, including cooking, cleaning, and housekeeping, are easily obtainable at low rates, whether full-time or part-time. And given the cheap cost, it is normal in Indonesia to have a live-in domestic helper or 'pembantu'.
Domestic help salaries will differ depending on the locality and the maid's level of experience. But in areas like South and Central Jakarta, a live-in maid needs to be paid a salary of not less than USD 200.
Note that you'll incur additional expenses if you hire a live-in maid, and these will include her groceries/food, medical expenses, and other necessities. Monthly expenses on a live-in maid can be estimated to be around USD 300 or less.
During the festival of Ramadan, maids will have to be given a bonus of one full month's salary (or an amount proportionate to the number of days worked). It is known as Tunjangan Hari Raya or THR (Te Haa Er).
You can also employ a part-time maid, and that would reduce these expenses further.
Laundry
You can save on this expense if you have a maid whose responsibilities include doing your laundry. However, you may need to use outside laundry services to wash bedding, sofa sheets, and other big fabrics, and this can cost around USD 20. For regular clothes, the rate per kilo is around US 49 cents.
Education
Education is usually the second largest overhead after rent. At times, the cost of education can even exceed rent depending on the school.
Local education is not a viable option for expats since the medium of instruction is mostly Bahasa Indonesia. Some local schools also offer instruction in English and IB curriculum, however, most expats prefer international schools since a majority of the teachers at international schools are native speakers of English.
There is an extensive choice in schooling in Jakarta, followed by Bali. Other areas have limited international schooling options.
In Jakarta, international education is available, with newer schools charging upwards of USD 5,000 per annum. At the other end of the spectrum, well-established schools like Jakarta Intercultural School offers grade 1 education for USD 30,000-plus per year (cost of transportation, extracurricular activities, and other miscellaneous fees not included).
Usually, the amount of fees charged will reflect the quality of amenities and services, as well as the percentage of English native-speaking teachers in the faculty. Schools offering pure IB (International Baccalaureate) curriculum, in which instructions are completely western-style, are more expensive than the ones offering a mix of IB/Cambridge and various Asian curricula.
The school fees will increase as grades ascend. Many schools fall somewhere in between the spectrum in terms of quality, prices, and reputation, and the selection of schools will differ based on several factors such as locality, infrastructure, availability of native-speaking teachers, and so on.
Outside Jakarta, there are very limited choices for international schooling. and the cost of school will change from location to location. If you want to send your kids to an international school, you should expect to pay USD 10,000 per year on average. However, the leading international school may charge USD 30,000 per year, while some may charge only USD 5,000.
Haircuts
If you don't have any style hang-ups and prefer a simple haircut, a trip to one of the popular Johnny Andrean salons will cost you IDR 100,000 (USD 7) for a simple haircut. However, if you may want to see a specific stylist, you might be charged higher or lower depending on the stylist's experience level. At a high-end salon, you can expect to pay around USD 25 for a basic haircut.
Vacations
What is the point of moving to Indonesia if you're unable to explore its beautiful natural wonders and remarkable culture?
Websites like Traveloka, Tiket.com, Agoda, and Airbnb Indonesia have made traveling easy, comfortable, and cost-efficient, and these should be your go-to online travel agents.
The cost of a vacation largely depends on the places you want to visit, the duration, and activities you want to do. However, I can easily say that luxury hotels are quite cheap in South East Asia, particularly in places like Bali and other regions in Indonesia. You should check regular deals on various travel and budget airline sites when making plans to travel across South East Asia.
For those who live in Jakarta, a short weekend getaway at a good hotel in places like Bogor and Puncak can cost around USD 250 or less.
Visa and Other Permits
Visas are not very expensive in Indonesia; a one-year work permit costs around USD 104 at the time of article writing. Visas and other related costs may vary depending on the duration of the visa, but visa fees are, overall, fairly reasonable.
If you own a vehicle, you will have to pay for a driving license, its renewal, annual tax, and so on. The overall cost of these expenses can run up to less than USD 100 per year.
The Average Cost of Living
In sum, there are plenty of variables when estimating the average cost of living in Indonesia. What's fairly certain is that living expenses in Jakarta are significantly higher than in other cities, which is especially true for those whose lifestyle choices are rather cosmopolitan.
In other words, it can be difficult — if not impossible — to come up with an estimate of the cost of living in Jakarta as expenses in different areas within the city wildly differ. For example, it is much more expensive to live in the CBD and South Jakarta than in other parts.
From my own experience, I can say that the expenses of a young family of three living in a neighborhood with access to lifestyle amenities favored by expats would not exceed USD 4,000 per month, excluding rent and vacations.
Every month, I pay around USD 500 for groceries, USD 1,000 for school fees, USD 350 for driver's salary, and USD 200 for the maid's salary. All the other expenses, including utilities, fuel, gym membership, eating out, and other extra costs do not exceed USD 1,000 in total. Adding a further USD 500 for shopping, last-minute expenses, and so on, my total monthly spending can run up to about USD 3,500 on a normal month.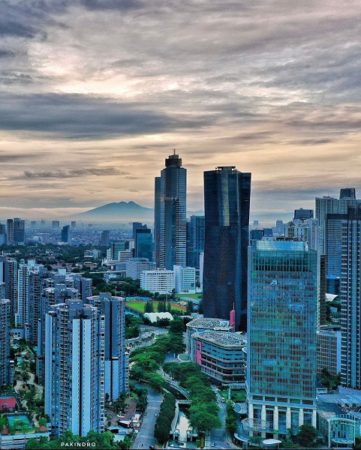 Please note that USD 3,500 is my family's usual monthly budget since we favor eating in on most days and keep partying and drinking to a minimum. We are quite preoccupied with child-friendly activities most weekends with our friends with similar lifestyles as ours.
Our educational expenses are moderate because we send our six-year-old to a good school that has a mix of Asian and Western teachers and a good acceptance rate in the international universities for higher education. Having lived here for more than a decade, we've become comfortable with our way of life and have grown to love the vibrant lifestyle that Jakarta has to offer.
Note that the amount of expenses mentioned above do not include rent.
Rent is highly variable as rent prices largely depend on the locality and the amenities that come with the house. For example, our monthly rent is currently USD 900 for a 120-square-meter apartment. It is a 20-year-old property located in the border of the CBD area, with a very small expat population and mostly a few old-timers. Just across the road is a brand new tower with units being rented out at USD 2,500-4,000 per month, but these come with state-of-the-art facilities and amenities. You get the idea.
Cheapest Place to Live
What's certain is that whether you choose to live in Jakarta or outside the capital city, you must choose a location that's fairly distant from the central district in order for you to get lower rental rates. You will see that there's a wide variety of options, from luxury houses to small kosts, that will suit your preference and budget. And the more you opt local in terms of grocery shopping and lifestyle choices, the more you save.
How Much do I Need Then?
I hope this article has given you a fair idea about the range of expenses. All the other factors really just depend on your priorities. For example, if you have children, you would want to settle near a school. However, if you work in the CBD, you might want to settle nearby to avoid commuting.
In general, if you live in a smaller apartment and go mostly local in terms of lifestyle choices, you can manage with as little as IDR 8,700,000 (USD 600) per month. At this budget level, however, you can expect that your lifestyle will be drastically different from what you were used to and may not be practical in the long run.
However, if you are a family with young kids and active social life, your expenses will easily climb up to around USD 4,000 per month excluding rent and vacation — this is assuming you live in Jakarta and follow a fairly "expat life" with a slice of local lifestyle every now and then. Depending on the school your kids go to and your family's other activities, this may climb as high as USD 6,000 or higher per month.
If you're living alone, you're more likely to eat out, travel, and socialize often. In that case, while your groceries expenditure might be less, your fuel, eating out, and drinking expenses might increase. All in all, you might end up spending around USD 2,000-2,500 per month on a mostly expat lifestyle. The more local experiences you opt for, the lower your expenses are going to be.
Outside of Jakarta, expenses may be substantially low and will be largely determined by the cost of education (if applicable) and rent.
I hope this sufficiently gives you an idea of how much you will have to spend while living in Indonesia and help you make the best decision when planning your move and/or negotiating the right salary with your employer. All the best!