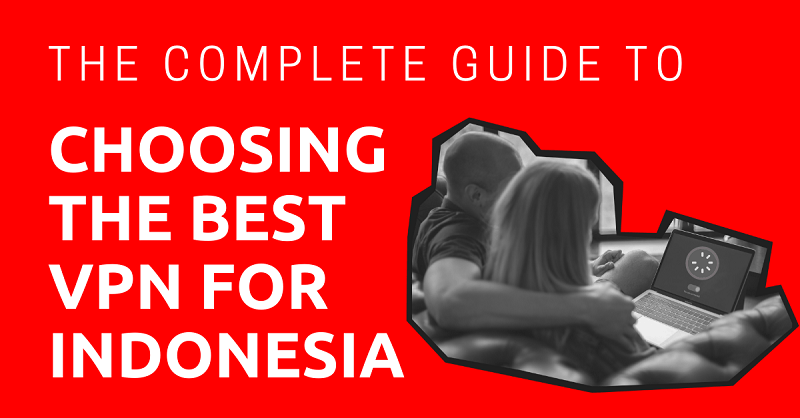 As an expat in Indonesia, you might be wondering what you can do online without being tracked, traced, monitored or mined for data. With a population of 264 million, Indonesia is currently a huge growth market, and users are eager to spend money.
With $40 billion in market capital, Indonesia's internet economy has more than quadrupled since 2015. Online surveillance is likely to increase as companies collect and exploit user data to boost sales and profits, reduce inefficiency and outpace the competition.
To make matters worse, Ministerial Regulation 5 (MR5) was quietly introduced in November of 2020. MR5 is a censorship tool that "poses serious risks to the privacy, freedom of speech, and access to information of Indonesian internet users," says Linda Lakhdhir, Asia legal advisor at Human Rights Watch.
Media platforms must now guarantee that their users are not facilitating or distributing prohibited content. Noncompliance can result in the removal of an entire platform. The only way that media companies can comply is by monitoring the activities of their users.
To avoid these issues, many expats in Indonesia are switching to virtual private networks (VPN). Virtual networks hide your presence as you explore the online world. You can go where you wish and do what you will without detection. Even your internet service provider (ISP) won't have access to your activities.
This blog is all about VPN services for expats in Indonesia. We'll cover what they offer, how they work, what they cost and why you might want to invest in one.
This article will take approximately 19 minutes to read. Don't have the time right now? No worries. You can email the ad-free version of the article to yourself and read it later!
What Is a VPN?
VPN stands for virtual private network. VPNs encrypt your internet connection to prevent spying, tracking, tracing and hacking while preserving your online privacy.
By cloaking your presence in an encrypted internet connection and hiding your true IP address, you can explore the internet freely and safely.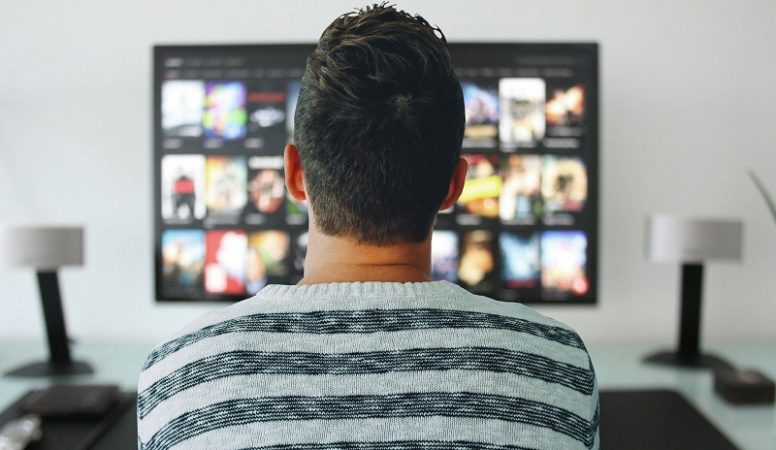 You pay your ISP every month to provide you with internet access. Your ISP knows what websites you visit, and might even sell your personal information to third parties. Fortunately, a VPN can put a stop to this deceptive practice.
Benefits of VPN Technology for Expats in Indonesia
Let's take a look at the key benefits of using a VPN.
Protection From Hackers
Have you ever wondered how cybercriminals are able to mount a cyberattack on someone's virtual world, even when that person has good antivirus and antispyware protection?
People using public Wi-Fi networks are easy targets for hackers. Because these networks are shared and free, they provide only the most basic online protections. It's up to you to protect yourself.
With a VPN, your private data remains private, even on public networks and Wi-Fi hotspots. High-grade encryption protects your email and social media accounts, disguises your financial transactions and hides all the sensitive data stored on your device.
This function is very useful especially when you need to access your bank account in Indonesia online.
Access to Geo-blocked and Restricted Content
If you are an expat in Indonesia, especially from the West, you might become disenchanted with the country when you learn that you cannot access the online content you're accustomed to, especially TV and films.
Indonesia is strict about illegal content. Websites from certain countries are not accessible. Gambling websites and sites with mature content may all be out of reach. Premium streamed content like sporting events, entertainment specials, and even computer games may all be region-locked.
The country has its own version of Netflix, but the service is periodically blocked by the authorities because of questionable content. When it is available, it has a distinctly local flavor. If you want more, you'll need a VPN.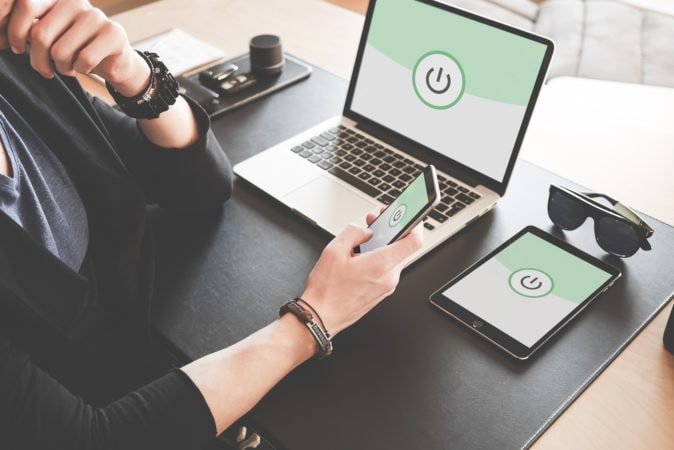 A VPN gives you access to all the services you can't live without. That includes the international Netflix catalog and all the latest movies and TV shows. No matter what kind of content you're after, a VPN can unlock it for you.
Here are just a few examples:
Netflix
Foursquare
Hulu
Spotify
Google Voice
Government websites
And much more
When you're using a VPN, geo-restricted platforms cannot differentiate between an IP address in another country and the IP address that reflects your current location. This is accomplished with geo-spoofing.
Geo-spoofing involves hiding your true location and making your device look like it's somewhere other than where it is. With a VPN, you can make your IP address appear to be anywhere in the world.
All you need to access geo-blocked content is an IP address in the region where the content is available and not blocked. To get that address, you need assistance from a server in the same area.
For example, if you are an expat in Indonesia, and you want to access information that's only available in your home country, you need a server that's located in your home country to make it appear that you live there.
If you are a U.S. expat in Indonesia, you can make it look like you're living in the U.S., even though you're not. That, in turn, gives you access to U.S. content.
Note that services like Netflix sometimes block VPNs now. Certain IP addresses are known to be VPN IPs, so you might see an error message saying "Turn off your VPN to watch this content" or something similar. Of course, when you turn off the VPN, the content is region locked and so you still can't watch it.
In this case, you need to pick a VPN provider that is known to work with that service. Make sure that you test your VPN provider, either via a free trial or money-back guarantee, to see that they actually do work with your favorite content providers like Netflix, HBO, Disney+, etc.
Virtual Privacy Wherever You Go
You can use a VPN in public libraries, universities, coffee houses and on workplace computers with complete assurance that your browsing activities are virtually invisible. You can come and go without a trace.
Secure Data Transmission Outdoors
You can securely access your office computer systems and your home network on the go or out in the field. Your VPN connection will only be shared with coworkers and family members.
Anonymous Internet Access
A VPN gives you a secure internet connection. This connection privately transmits information from your computer to other computers while hiding your true IP address and therefore your identity.
You can chose an IP address anywhere in the world and access a VPN connection on any internet-enabled device. VPNs protect your data and keep advertisers from tracking you online and using your personal information for targeted ads. Or you can just use it to hide your IP address when doing an online dating.
Other internet users with VPNs are connected to the same server as you. The only visible information is that everyone seems to have the same IP address.
Note that if you log in to websites with your email address or other personal information, that website obviously still knows that it's you.
Encrypted Data
Scores of people are now working remotely from home on desktops and laptops. Many of them work out of coffee houses and coworking spaces using public Wi-Fi networks. This trend is likely to continue as technology becomes more sophisticated and adaptable.
Public Wi-Fi networks are not secure networks. Your IP address is the unique identifier for your computer, and without a VPN, it's visible to the internet service provider, and possibly to hackers looking to prey on vulnerable computers and unsuspecting users.
VPNs protect your data by adding an extra step to the transmission process. Your communications are routed through an IP address which appears to be yours but isn't. With this IP address, websites you visit won't be able to use your that IP address to track, trace, or identify you.
The protocols established by a VPN create a secure encrypted pathway between your device and the VPN server. There, your data is converted into encrypted code before being transmitted over the internet.
When your information reaches a website, it's unencrypted. The data the website sends back is again encrypted by the VPN server before being transmitted back to you and unencrypted when you receive it.
High-grade encryption adds additional online protection by routing all data through two servers and encrypting every time.
Best VPNs for Expats in Indonesia
VPNs are catching on all over the world, especially with expats and those who travel internationally. If you're an expat in Indonesia, a virtual private network can bypass location-related internet restrictions and supply you with content from anywhere in the world.
Here's a list of five popular VPN service providers:
NordVPN
NordVPN provides high-speed internet access to American Netflix and Netflix in the UK, Australia, Canada and Japan. A dedicated IP ensures secure streaming, rapid downloads, speedy internet connections and access to limited and restricted content.
You don't have to choose between security and speed with this service provider. It offers both. You get uninterrupted streaming with no buffering, next-generation encryption for mobile and even obfuscated servers for added protection and anonymity.
The company operates out of Panama and offers 24/7 technical assistance. With 5,800 servers in almost 60 countries, this high-security VPN has a strict no-logging policy. State-of-the-art encryption supports up to six users simultaneously. A two-year subscription costs about $3.49 USD per month.
Surfshark
Surfshark have over 3,200 servers throughout the world, including Indonesia, Surfshark offers unlimited access to popular Indonesian streaming sites like Amazon Prime Video, Hulu and BBC.

It also unlocks international Netflix and HBO GO. By changing your location, you can access Google Play Store apps that the Indonesian government has outlawed. You can also enjoy local content from HOOQ.tv, Filmdoo, Viu, and others.
This VPN boasts high internet speeds and a securely encrypted private connection that blocks ads, bypasses censorship and accommodates an unlimited number of users. A two-year subscription costs about $2.49 per month.
CyberGhost
This Romanian VPN service provider offers Netflix access and user-friendly apps for VPN newbies. CyberGhost has over 6,000 servers in 88 countries including eight servers in Indonesia. CyberGhost easily unblocks geo-restricted content regardless of location.
CyberGhost has the most servers in the world and allow upto 7 devices to connect to their services at one.

Romanian law is privacy-friendly. There are no data retention laws, and CyberGhost has a strict no-logging policy.
CyberGhost gets high marks for speed and consistency in test scores. Nevertheless, it hasn't yet undergone a third-party audit. It lacks certain privacy features that are standard with other VPNs. A two-year subscription costs $2.19 USD per month.
ExpressVPN
ExpressVPN is based in the British Virgin Islands. It has more than 3,000 servers in almost 100 countries. The British Virgin Islands has relaxed data retention laws, and ExpressVPN has a no-logging policy. There are zero speed restrictions when accessing uncensored content from overseas.
This VPN comes with 24/7 live support and software for Windows, Mac, iOS, Android, routers, game consoles and even smart TVs. If you have a multitude of electronic devices, ExpressVPN can provide VPN service for all of them. Five simultaneous users are supported per subscription.

This company considers itself a premium VPN service. A 15-month subscription costs $6.67. According to ExpressVPN, the higher subscription price is justified because it costs the company more to provide a superior service.
ExpressVPN is known for security since the company offers unbeatable security and supports peer-to-peer file-sharing. However, it's not one of the fastest or most consistent services on the market.
PureVPN
This Hong Kong VPN provider boasts over 2,200 servers in over 75 countries. Six of the servers are in Jakarta, the capital city of Indonesia, and all servers worldwide are regularly optimized. PureVPN is known for lightning-fast internet speeds and a strong privacy platform.

A potential drawback of PureVPN is that the encrypted connections may be a bit unstable on occasion. Nevertheless, one subscription supports up to ten users. A two-year subscription costs $3.99 USD per month.
VPN Services Comparison
| | | | | | |
| --- | --- | --- | --- | --- | --- |
| VPN | Surfshark | NordVPN | CyberGhost | ExpressVPN | PureVPN |
| Encryption | AES-256 bit | AES-256 bit | AES-256 bit | AES-256 bit | AES-256 bit |
| Streaming Services | Amazon Prime, Netflix, BBC iPlayer | Amazon Prime, Netflix, Roku, Hulu, BBC iPlayer | Amazon Prime, Netflix, Hulu, BBC iPlayer, Showtime | Amazon Prime, Netflix, Hulu, BBC iPlayer, Roku | Amazon Prime, Netflix, BBC |
| Speed | Extremely Fast | Extremely Fast | Moderately Fast | Extremely Fast | Moderately Fast |
| Dedicated IP | No | Yes | Yes | No | Yes |
| Start TVs | No | Yes | No | Yes | No |
| No-logging policy | Yes | Yes | Yes | Yes | Yes |
| Server | 65 countries+ | 60 countries+ | 88 countries | 100 countries | 75 countries+ |
| Simultaneous Users | Unlimited | Upto six users | Upto seven users | Upto five users | Upto ten users |
| Lowest Price | Two-year subscription price of $2.49 USD per month | Two-year subscription price of $3.49 USD per month | Two-year subscription price of $2.19 USD per month | 15-month subscription price of $6.67 USD per month | Two-year subscription price of $3.99 USD per month |
How to Choose the Right Indonesia VPN Service
Switching to a VPN can be challenging because there are so many options to choose from. First, decide what you want the service to do. Then, find a service provider who's offering what you want.
Questions to Ask Before Choosing a VPN Service
There are some questions you ask yourself before choosing a VPN. This will help you choose a service much easier.
What do you want from a VPN?
Make sure the service you choose is equipped to provide what you want.
Is the VPN just for you?
Will there be multiple users? Do you need one connection or multiple connections? How many devices do you usually run at the same time? Look for a VPN that can accommodate all devices and all users simultaneously.
Which VPN features do you consider essential?
Do you prefer a secure connection and private browsing to high-speed internet? Do you want a VPN to access region-blocked or geo-restricted content? Choose a VPN that's compatible with the services you want to access and gives you the features that matter most.
Are the VPNs you like compatible with the operating systems of your devices?
Most operating systems are compatible with VPNs. Nevertheless, Only NordVPN and ExpressVPN support smart TVs.
Will you be using the VPN on an Android or an iPad?
If so, you'll need a VPN that provides apps for these systems.
Additional Tips for Choosing the Right VPN
Ease of use: Find an intuitive VPN service that's user-friendly. You don't want something that's more trouble than it's worth.

Setup: If a VPN provider doesn't have apps for all your devices, the setup process can quickly become unmanageable. Unless you're tech-savvy, get a VPN with a simple setup.

Tech support: Some VPN companies offer virtual services that complete the setup for you. Look for a VPN with 24/7 access to live technical assistance. You never know when you're going to need it.

Server location: Get a VPN with a server in the country where you want to access content. To access American Netflix, for example, you'll need a VPN with a server in the U.S. Each VPN has its own servers in different countries. If speed is important to you, choose a VPN with a server near your home.
Shared IPs Versus Dedicated IPs
Some VPNs offer shared IPs. When several different people use the same IP address at the same time, it's called a shared IP. The more people on a shared IP, the harder it is for hackers and scammers to identify users and access their locations.
Too many people on one IP can slow down everyone's internet speed. However, a reliable VPN service provider will take steps to keep that from happening.
Other VPN networks provide dedicated IPs. A dedicated IP is used only by you. Dedicated IPs boast lightening-fast internet speeds, but they're not especially secure. They cost more, too, and they're considered an add-on feature in your subscription.
What About Free VPN Service?
All of the services we reviewed are available with either a paid subscription or a free, 30-day trial. We recommend that users opt for one of the trial offers and avoid free VPN altogether. Here's what free VPN has to offer, besides being free:
Privacy Violations
Free VPNs are not necessarily private. In fact, some free service providers have been called out on fraudulent, misleading, deceptive, and even dangerous business practices.
These companies spare you the cost of a monthly subscription, but they make make money by selling your data.
Poor Online Experience
Many free services are plagued with slow internet connections, throttled bandwidth, incessant popups, targeted ads, and even third-party endorsements on your personal financial websites.
Expect poor access to restricted, blocked, and streamed online content. Most free VPNs have very few IPs, so your ability to view content from geographical areas other than Indonesia may be limited, restricted, or blocked altogether.
Compromised Personal Data
Free services sometimes collect your personal information and sell it to the highest bidder. Corporations prefer private data to regular data, and they're willing to pay top dollar to get it.
Free VPNs can be a trap. They might do exactly what you're getting a VPN to protect you from. You'd be better off going about your business online with no VPN at all.
Spotty Technical Support
If you run into trouble with a free VPN, you may have to fix it yourself. This might be a nonissue for tech-savvy individuals, but most people want some kind of support system in place.
How to Setup a VPN
Each VPN comes with detailed instructions for setup and configuration. There are two ways to set up. You can download the VPN provider's app, or you can configure built-in VPN software on operating systems like Windows.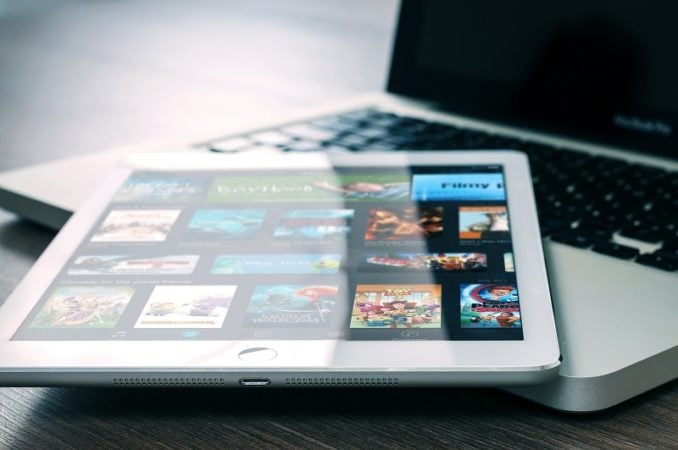 The first option is fairly straightforward and probably best if you're new to VPN. The service provider will supply a step-by-step user guide for you to follow. We recommend choosing a VPN with 24/7 live tech support in case you have questions or need help.
Here's what to do:
Select a VPN service and sign up.

Follow the service provider's step-by-step instructions.

Install the VPN app or configure built-in VPN software on your devices.

Log in at the company's website and connect to an IP server.
Now, on to You
Still not sure? Do your research. Read reviews. Connect with customer service reps at companies you like. Check company websites for limited-time discounts.
However, nothing is better than trying yourself. Many VPNs come with a free trial period. After you try it, you should be able to tell yourself whether it's the right one for you or not. In many cases, reading alone can't be compared to trying it yourself.