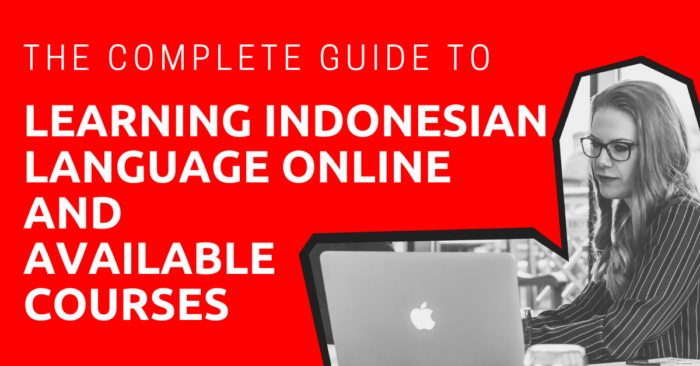 Learning Bahasa Indonesia has been becoming much easier than before. With various online learning options, you no longer need to sit in a classroom or leave the comfort of your home to learn.
Learning online is usually self-paced and can be customized based on your level of skill, time, and even budget. In fact, there's a plethora of free resources, too.
The key lies in selecting the right online course that is credible and can cater to your specific requirements.
The purpose of this article is to help you choose the Indonesian language online course that suits you. We will discuss the nuances of learning a language, the pros and cons of online language learning, available courses, free resources, and other factors that make learning Indonesian online a smooth experience.
Whether or not you are already in Indonesia, you can also begin by opting for a course from Indonesianpod101. You will immediately pick up working proficiency, build up your confidence, and move on to advanced sections of the course.
*Please note that while "Indonesian" is commonly used to refer to Indonesian language, the official word for Indonesian language is "Bahasa Indonesia".
This article will take approximately 27 minutes to read. Don't have the time right now? No worries. You can email the ad-free version of the article to yourself and read it later!
Can You Really Learn Language Online?
Many still question the efficacy of online learning. While there are those who have now accepted it as a learning channel, many still think of it as a mere supporting learning tool, to be used in addition to traditional learning methods.
While this bias is shifting in favor of online learning, it's important to examine the essentials of learning a language and see if they can all be covered via online learning courses.
As of June 2020, there are over 300 million registered users of the mobile app Duolingo, an online language-learning platform. That's quite close to the entire population of the United States of around 329 million in the same month!
There must be some solid and credible reasons that prompted such a large number of individuals to opt to learn a language online.
There are, typically, six elements to learning a language. Let's take a look at how you can integrate them into your online learning course.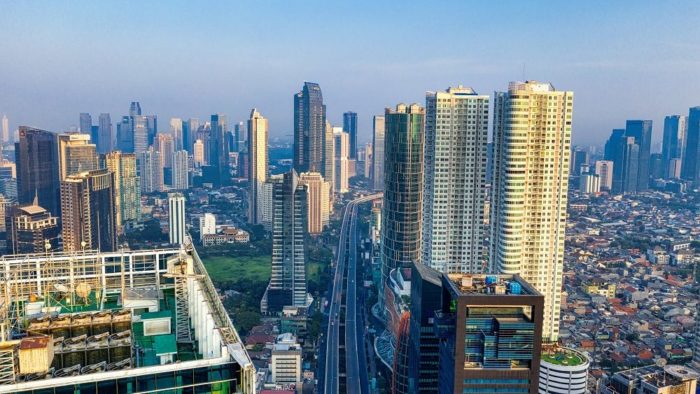 Vocabulary
Online language-learning platforms provide a wide range of words and their respective usage. Some of the platforms can even customize this feature for specific purposes such as for travelers who need to know just a few basic phrases to get around, or for business travellers who require to learn formal expressions, polite words and phrases, and so on.
Just like offline traditional classrooms, online apps and platforms also offer various courses depending on the purpose. Thus, your vocabulary can be expanded or limited depending on your needs.
Reading
Most of the paid and some of the free courses offer a wide range of reading materials. In fact, they're often deemed better than what's provided in classrooms.
The reading materials are accompanied by audio clips and glossary of terms that can help you not just comprehend but also perfect pronunciation. You can access these features while taking the course without having to search for a particular word in the dictionary, for example, or figure out its correct pronunciation using a separate tool.
Speaking
Online language courses began with the aim of teaching how to speak, which is why they're great tools for learning. You can listen to audio clips and learn how to converse in various occasions, intonations in speech, accents, and so on. The courses offer options to change the speed of the clips so that you can listen at a slower speed and pick up the nuances.
Of course, the other half of this exercise falls upon the user who must practice alongside the course content (i.e., not just listen). You will then need to go out and practice what you've learned. If you'd rather learn from the comfort of your home only, these courses offer platforms such as online communities and free websites where you can practice.
Apps like Duolingo test you for your speech using voice recognition, a feature that is getting better and better at giving accurate feedback. Alternatively, you may opt for live Skype lessons or real-time online tutoring with coaches to receive immediate feedback, like on italki.
Listening
Various audio and video clips available on online courses, can be played by modifying speed to understand intonations, inflections, accents, and all such nuances. You may repeat a particular phrase or sentence as many times as you like, which is difficult to do in traditional classrooms.
The clips or videos contain speech by native speakers. Therefore, you are more likely to hear the intonation, accent, etc., closest to how native speakers would speak if you learn from such a platform, as compared to a setup where your instructor might not be a native speaker of the language and might not possess the exact accent.
Writing
Writing is largely self-motivated in an online learning environment. However, a number of paid courses also offer assessments for your skills including writing, which should prompt you to practice.
Moreover, in traditional settings, writing is assisted only to a limited extent, with more focus on listening and speaking mainly because of the larger demand for such skills. Focus on writing is a feature of advanced courses offered by universities where a learner may be expected to write texts/examples of literature and so on.
Grammar
Lastly, I'd say that online courses offer a moderate level of support to perfect your grammar. The courses include assessments that offer immediate feedback. The courses do have detailed explanations with ample examples of various grammatical rules, which are introduced only after you complete previous levels and so on. Multiple and frequent assessments at every level ensure that you will assimilate the concepts.
Regular practice is essential to master grammar, whether you are learning online or in a classroom. That will gradually happen as you listen, speak and read more of the language you are trying to learn.
While these elements do get due attention while learning a language online, like everything else, there are some positives and some negatives in learning a language online. Let's explore them briefly.
Advantages and Challenges of Learning a Language Online
Undoubtedly, there are numerous advantages to learning a language online. With ever-improving technology, online classes are becoming increasingly mainstream because of these advantages:
Flexible Pace and time
Instead of being overwhelmed by the deluge of lessons and time-bound submissions, online courses are self-paced. Virtual learning will be available to you 24×7.
You can communicate back and forth with your virtual instructor (if the course offers one) on your convenience and also schedule a live discussion when you both have time.
Repeat lessons
Revisit the difficult concepts, terminologies, and all the lectures/multimedia presentations repeatedly for the entire course duration or even lifetime depending on the course offerings. This advantage is non-existent in the traditional setup.
Lower cost
Any given area of learning will have a wide range of courses available depending on the preferred level of proficiency, at a similarly wide price range. Irrespective of skill level, the online courses offer a substantial cost advantage over classroom learning.
According to the study, taking an online course could lead to a cost saving of 3-50% of the average credit hour costs. For example, you could gain a 6-month access to premium content of Indonesianpod101.com for USD 66, while you may have to shell more than USD 50 for one face- to- face session with a language instructor.
The difference is significant!
Choose your learning environment
Whether you want to learn during your lunch hour at work, at home in your pajamas, or from a vacation resort is your prerogative. You can learn it before moving to Indonesia.
No commuting
You won't have to commute anywhere and so will be able to avoid traffic and all the hassles associated.
Learn from native speakers
Want to learn Indonesian but you're still not in Indonesia? You can learn it online from a native speaker. You don't have to be located in a city where such learning centers might exist. You may be ensconced in a non-urban area and still be able to access quality education, thanks to the technology!
An undeniable advantage of online classes is that you will receive your assessment without any possible personal bias of the instructor, which is observed quite often in the traditional setups.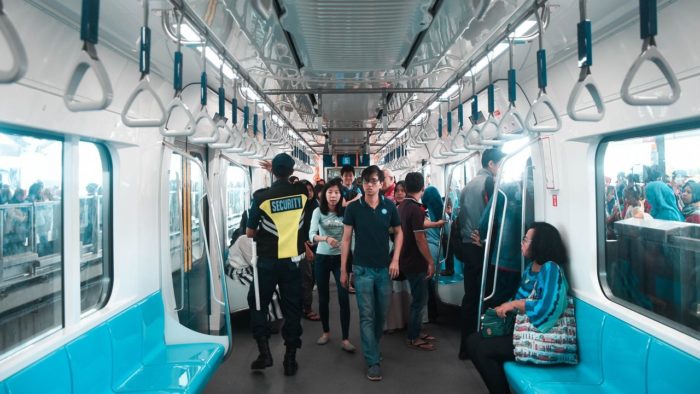 On the other hand, these are some of the few challenges you might face:
Self-paced implies self-motivated. The onus of completing the course and sticking to exercises and homework is entirely on you.
You may not receive immediate feedback depending on the course you select.
You may not have enough individuals around you with whom to practice in real life. Within a classroom, you get a ready set of peers to do so.
You might not get regular access to practicing with native people if you live in a different country and have not chosen a course that offers the same.
Little to no interaction with peers could mean limited learning from the sharing of ideas and knowledge within peers. For some competitive folks who derive motivation by benchmarking their performance with their peers', this can be a deterrent.
Learning a language online requires you to be familiar with the technology, that is, you'll have to use phones and computers regularly. This might be a disadvantage to some individuals who are not technology-savvy or belong to an older generation who might not be familiar with the technology.
A large part of the learning experience also depends on whether you have access to an efficient device and a good internet connection. Even now, these are not available in some parts of the world.
If you want to pursue literature, write and publish in the language of your choice, you need extensive practice, deep experience with the culture as well as an understanding of the psyche of the speakers of the language. You need human interaction for this and substantially advanced exploration of the language. Online courses so far do not cater to such a niche requirement.
Online learning platforms have attempted to respond to these challenges. For example, there are certifications and exams offered within the courses that can be scheduled on specified dates and your overall ranking can be shared. There are large communities attached to the websites/apps where you can discuss with peers and enjoy autonomous knowledge-sharing. Some courses offer live instructor support, and you may opt for it.
If you ask me, unless you want to write and publish a book in the language of your choice, you're absolutely good to go with learning a language online! Other than being self-motivated, you only need to have a stable internet connection and a reliable device.
Make sure you choose an authentic course! It must cater to your purpose, customize your learning plan, available 24×7, and accessible anywhere including in the comfort of your home. Choose one that offers continuous support/engagement to keep you on track and assessments to test your skills and even certifications, if you are aiming for it. It should be able to provide all these benefits at the fraction of the cost of the traditional set-up.
Best Online Courses
Looking for the real deal in the vastness of the internet is like finding a needle in a haystack. You don't need to look further. Here are some of the most credible courses that I've tried out myself when I began learning Indonesian.
Indonesianpod101
When it comes to learning Indonesian, Indonesianpod101.com is one of the most authentic sources.
With over 880 audio and video lessons, it is hands down, the most comprehensive course that I've ever come across. Aside from the huge number of lessons, what also stood out for me was that they were current and, hence, felt very relevant. It is packed with features that offer end-to-end support.

Levels of Learning
Indonesianpod101.com offers four levels of learning: Absolute Beginner, Beginner, Intermediate, and Advanced. The default setting is at Absolute Beginner, which you may choose to change depending on your comfort level and may be tested for your skills to confirm your proficiency.
Absolute Beginner or Level 1 is designed for those who want to travel to Indonesia. This level focuses on helping you get around, shop, mingle, seek help, and understand the culture as a tourist. Thereafter, the progression is towards helping you live, work, and settle comfortably in Indonesia. There's also a bonus level aimed at providing you with even more information on Indonesian cultural highlights.
The lesson plans have been designed to keep each stage in mind, with the initial audio lessons lasting for 4-6 minutes and thereafter at higher levels up to 15-17 minutes. All lessons are delivered by a native speaker.
Course Content
Every lesson has a multimedia section (audio or video clip) to deliver the main concept/idea in the lesson. Below every such clip are subsections, each focusing on the dialogue, vocabulary, the lesson notes explanation, and lesson transcript. The comments section allows you to post your query below each lesson.
You can choose either to replay the entire clip or play only the specific words from the vocabulary section. You can also make your own flashcard deck, make your own word bank, or test yourself by taking the quiz. If you are really pressed for time, you can also view the key phrases in a slide show.
Lesson notes contain notes on grammar, which offer a detailed explanation in simple and friendly language as well as relevant cultural insights so that you get a comprehensive understanding of phrases from a cultural context. The entire transcript is available to read along with as you listen to the lesson. Lastly, if you expect to be offline or away from a stable internet connection, you can download all the audio/video and pdf lessons in advance and access them later.
You may comment below any of the lessons to ask any question and the Indonesianpod101 instructors will reply to you.
In addition to the above features, you can create your own pathways for a particular level of learning whereby you select a given order of perusing these lessons. The lessons range from 4-5 minutes to 16-17 minutes, making it convenient for you to access them on-the-go or on your daily commute.
There are choices of lessons available in your every day situations in Indonesia, including lessons for healthcare.
The website is accompanied by an app for mobile phones, desktop, and iPad. The course also offers some accompanying eBooks as supplemental material.
Types of Plans
There are three plans available: basic, premium, and premium plus.
At USD 4 per month, the Basic plan gives you access to all the audio and video lessons along with lesson notes and a basic word list containing 100 survival words.
The Premium plan, which costs USD 10 per month, comes packed with features including line-by-line breakdown of audio lessons and their translations, HD-quality video lessons, a comprehensive word list of 2,000 words, a season vocabulary that offers a curated list of a specific level, the ability to create your own wordlists, a word bank, and intelligent flashcards that quiz you at intervals. You can also record your voice and compare it with the native instructor's voice, test your competence by taking interactive quizzes, and access the audio dictionary.
The Premium Plus plan, at USD 23 per month, offers all the features of the premium plan plus 1-on-1 learning. Users receive personal instruction from an Indonesian teacher, a personalized learning program for targeted goals, tailored to your strengths and weaknesses, and continuous assessment by the instructors along with weekly assignments.
Upon signup, you will receive access to all the libraries and premium materials for seven days, after which the membership changes to standard if you do not upgrade. In a standard membership, your access will be limited to free tools such as the basic wordlist, three to five new audio/video lessons per week, Indonesian word of the day, and so on.
Like I said earlier, this has so far been the most comprehensive course I've come across that covers every aspect of learning Indonesian online and tries to counter all the disadvantages of learning online that I discussed earlier.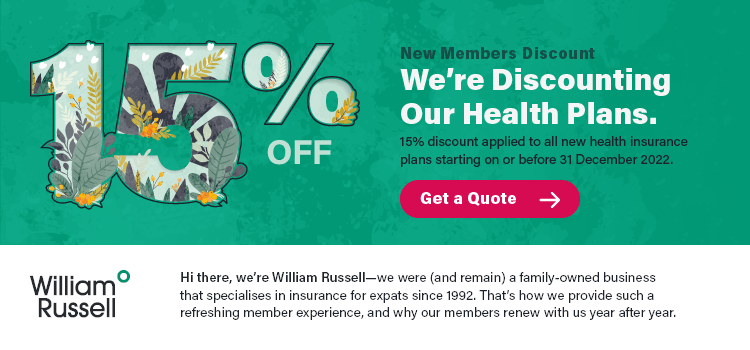 Advertisement
While the cost is sufficiently pocket-friendly, you may want to check out their YouTube channel to get a preview of the experience before making a decision. Check it out.
Jembatan Bahasa
Jembatan Bahasa is a language school in Bali. They offer online courses for anyone who wants to study Bahasa Indonesia online privately or as a group.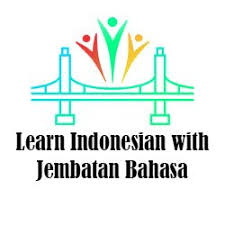 Jembatan Bahasa's online course starts at 20 hours. You can learn directly from certified native speakers. For a private class, you can tell them the purpose of your study and they will come up with a tailor-made course for you.
Jembatan Bahasa have different teaching strategies and systematic ways to teach the language. They also have a good mix of games and revision learning especially on writing and speaking.
They also have a vocabulary application and also audio lessons to improve your listening skill on your own outside of the class. Jembatan Bahasa charges you $10 USD per hour on average. The more students or the longer the course, the cheaper it will be. It can even be lower than $5 USD per hour.
LearningIndonesian.com
Learning Indonesian is a podcast course created by Shaun and Cici, a husband-wife team. Their approach is more simplistic. Shaun is a westerner and Cici is Indonesian. They converse with each other and explain to you the nuances of Indonesian.

The language is friendly and the focus is on helping users navigate day-to-day life in Indonesia.
The course has two plans, Free and Premium. Free consists of 32 short lessons, aimed at helping you navigate as a tourist, while the premium course has 72 full-length lessons with exercises, ebook, and other features that give you conversational fluency if you're intending to stay in Indonesia.
For USD 149.95, you will get lifetime access to its entire content in addition to access to a Facebook group run by Shaun and Cici to help the premium members.
The course offers a 30-day money-back guarantee and personal support by Shaun and Cici.
Indonesian Online
Indonesian Online was created by Dr. Ulrich Kozok, professor of Indonesian (and a specialist in Indonesian philology) at University of Hawai'i.

There are three levels of proficiency in the course: Beginners (Level A1 and A2), Intermediate (Level B1 and B2), and Advanced (Level C1 and C2). A self-assessment test is available for you to decide the right level.
The Beginners subscription is priced at USD 70 with a 2-year access to the course content of about 220 hours (Beginners to intermediate); the Advanced course is priced at USD 120 with a 3-year access to course materials of about 330 hours along with multiple additional features. Lastly, you can purchase Beginners and Advanced combined package at USD 180 with a 5-year access and content of 550 hours. The subscription can be extended for free, as well.
You can check out a couple of lessons for free to assess the course depth. This online course also offers university credits.
Udemy
Udemy is currently offering a beginners course in Indonesian with about 3 hours of video, and additional resources. This course is aimed at your easy navigation into Indonesia as a tourist. Priced at around USD 19, you can retain lifetime access to the content.
Online Tutors
If you'd rather have all the aspects of instructions delivered to you by a native speaker and during live sessions, you can opt for an online tutor. Personalized attention, customized lesson plans, and immediate feedback are a few advantages of learning through online tutoring.
Some of the mainstream Indonesian institutions offer online tutoring with the option of 1-to-1 or even up to four students in some cases. Classes are conducted via a platform like Skype. Various packages are available based on the purpose of learning/frequency of learning, and so on.
You can check out italki, Preply, Superprof, etc., which are market places and let you choose from tutors with a wide variety of experiences, pricing, and expertise if you'd rather opt for a lower price per session,
Wisma Bahasa or International Language School for Indonesian Studies are language institutions that have now begun offering courses online. They are recognized by local and international bodies and their instructors come with established credentials.
The rates will definitely be higher in these institutions. For example, Wisma Bahasa charges IDR 6.7 million++ or USD 472 for a 20 1.5-hour session package.
International Language School For Indonesian Studies charges IDR 6.5 million++ or USD 465 for a fixed schedule of 13 1.5-hour sessions. For a flexible schedule of the same duration, they are charging IDR 7.8 million++ or USD 558. They also allow a maximum of up to four students in such a session where fees work out to IDR 3.2/3.9 million++ or USD 233/279, depending on a fixed or flexible schedule.
Then, there are some established sites like Chinta Bahasa that provide online private tutors. Their tutors also have a government's certification to teach Bahasa Indonesia to foreigners (BIPA certification). They have 20, 40, or 60 hours packages priced at USD 260, USD 505, and USD 720, respectively.
Think Bahasa offers the option to learn online at around USD 80 hourly sessions.
Cakap has a tie-up with Universitas Indonesia and charges around USD 40-50 per 45-minute session. Their curriculum qualifies you to take a benchmark test offered by Universitas Indonesia and gain recognized credentials.
Others
Apart from the courses and tutor sites mentioned above, there are many other noteworthy international sources of learning Bahasa Indonesia. They include Berlitz and Learnship Network. These are internationally known brands for their standard of quality. They provide virtual classrooms/-to-1 online instruction as well as materials such as course books and CDs.
They are more geared towards corporate learning of languages for business and formal purposes, understanding of culture from the business point of view, and so on. Their pricing is not standardized. They provide quotes based on requirements.
Mobile Apps
While several courses discussed above such as Indonesianpod101 have mobile apps as an extension of their overall offering, this section discusses microlearning platforms that exist exclusively as mobile apps.
Mobile apps are gaining more and more popularity among those who'd like to learn at a leisurely pace and enjoy a gamified interface. The gamified interface is very user friendly, offers lessons in short bursts (microlearning), rewards points for your correct answers, and is fun and addictive! These apps are principally aimed at individuals who may want to travel or may want to learn Bahasa Indonesian language at rather superficial levels for fun.
Duolingo
Duolingo, as already discussed, enjoys immense popularity due to its simple and gamified interface. The pace of learning definitely is slower and the lessons are bite-sized. Voice recognition technology helps you practice pronunciation and accent.

Advertisement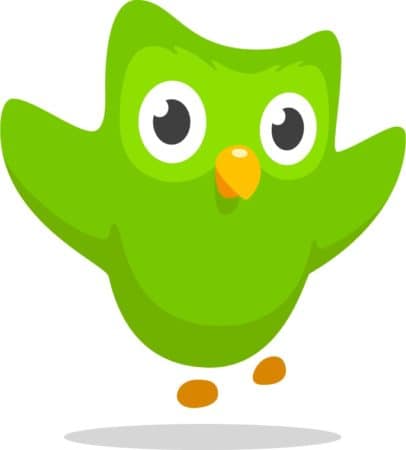 Duolingo tries to test your proficiency from time to time by offering you interactive quizzes with multiple choice answers. You can also opt for an ads-free experience by paying Duolingo Plus, currently priced at USD 12.5 per month (45% off if you chose the 12-month plan).
Mondly
Mondly is somewhat similar to Duolingo. The difference is that in Duolingo, you can begin at any of the multiple accessible levels (based on the level you clear), Mondly offers a more structured learning experience. Mondly's quizzes are also fill-in-the-blank which gives you a bit of writing practice. Mondly is priced at USD 11++ per month or USD 4++ if you choose a 12-month plan.
Babbel
Babbel is quite popular too. It is styled more as a quizzing interface which tests grammar and vocabulary. With plans starting from USD 6.95 per month, it may help someone with a basic understanding of Indonesian.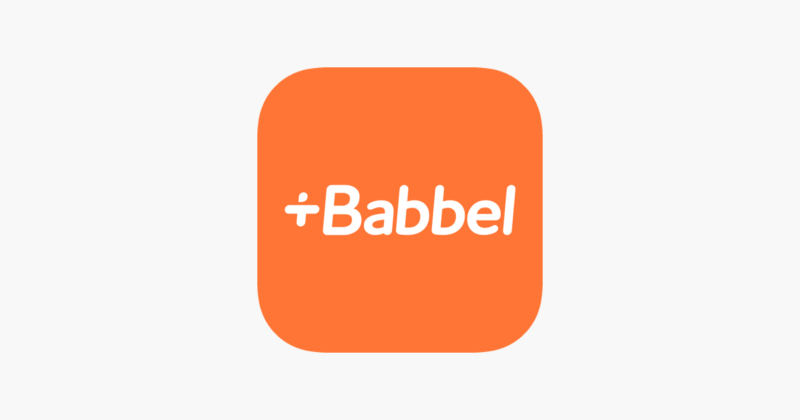 Other than these, there are multiple free and paid apps in iPhone and Android stores, such as Hello-ello, Learn Indonesian Free by ATI Studios, Drops: Learn Indonesian, and so on.
YouTube Channels
YouTube has some thriving channels that regularly upload content for Bahasa Indonesia learners. Ira Carolina uploads content regularly on her channel, where she explores Bahasa Indonesia, Dutch as well as English languages. She takes sincere efforts to explain words, phrases, and concepts in detail.
Lynsie Fisher has some videos on her channel where she also shares snippets from her life as a westerner in Indonesia. Several of her videos are in Bahasa Indonesia as well. Her diction is quite good, so her videos are okay to be used as references to learn accents and intonation from a western point of view.
There's a series on Bahasa Indonesia, Suwaji WN, a native Indonesian speaker, which offers a good starting point for beginners to intermediate level. He discusses grammar in detail.
The largest channel, though, continues to be that of Indonesianpod101.com which has a wide variety of short lessons. Think Bahasa too has a YouTube channel.
Sacha Stevenson has a great channel on her life in Indonesia as a westerner. She speaks fluent Indonesian and offers explanations as she goes about day-to-day activities. Subtitles translate content in Bahasa in addition to her running commentary. This gives you insight into the culture as well as tips to get by in Indonesia.
Online Communities
In addition to the above platforms, there are several online communities that offer tons of free resources. The content and its quality is significantly led by the users themselves. Here are some examples:
Lang-8 has native users from the world over, who are learning a foreign language. If you want to learn Bahasa Indonesia, for example, you can write journal messages in Bahasa Indonesia as you learn it from online courses elsewhere. The native users will make corrections. You too can return the favor by offering similar feedback in your native language.
Word2Word is an online repository of resources that offers free and paid services. You get links to various aggregated sources such as online dictionaries, courses, language chat sites, and so on.
The Polyglot Club is a free language exchange service similar to Lang-8 that additionally also offers a marketplace for users to opt for extensive coaching from native speakers.
Another community support platform is the app Hinative, a sister app of Lang-8 and is a language exchange platform. You can post your language-related queries that will be answered by native speakers.
Alternatives to Online Learning
You may eventually decide to learn Bahasa Indonesian offline or at a language school. You might decide to attend a university course or learn from books or even from your friends. If you want to explore alternatives to online learning, you can check our comprehensive article on the subject.
Now, on to You
Learning a language opens up a vista of opportunities — traveling, making new friends, understanding culture, seeking employment, or just augmenting your life experience. You must consider learning Indonesian for these factors alone. More so, if you plan to travel to Indonesia for a stay of any duration.
All the best!