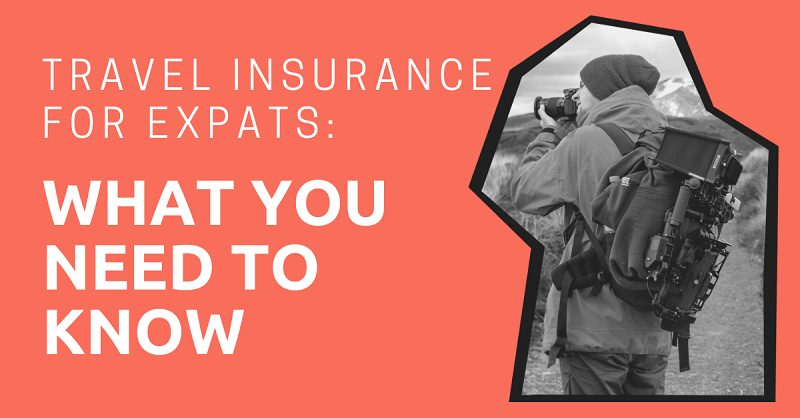 If you're living and working abroad as an expat, you most likely have a public or private health insurance plan that covers you for day-to-day medical emergencies.
But what happens when you want to go on vacation and your standard plan doesn't cover you outside of the country?
If you want to protect yourself from potentially losing thousands of dollars on medical bills, lost or damaged items, or delays and cancellations, then you need travel insurance for expats.
However, you can't just get any old insurance.
This guide will help you determine if you need travel insurance or if you already have it, show you what coverage options are available, list the inclusions and exclusions, and offer a few sample prices based on mock scenarios.
This article will take approximately 30 minutes to read. Don't have the time right now? No worries. You can email the ad-free version of the article to yourself and read it later!
Do You Need Travel Insurance?
The old adage goes, travel is the only thing you buy that makes you richer.
Booking any kind of travel is an investment, an investment in the experience and memories that it's going to make you.
Travel insurance is a way of protecting this investment. A way of ensuring that when the experience and memories don't go as planned, your investment doesn't go down the pan.
Be it needing to cancel or delay a trip at the very last minute because of the onset of sickness or needing emergency medical treatment while away, travel insurance gives you peace of mind that you can make the right decisions for your health without worrying about surprise costs.
Let's look at the many reasons you should consider travel insurance.
COVID-19
With the world we are living in right now, there's no denying that you can't run away from COVID-19. Even if you are fully vaccinated, most countries in the world require you to have insurance that comes with COVID-19 coverage.
To give you an idea, Thailand requires you to have insurance with $100,000 USD COVID Coverage in order to enter the country.
Travel insurance can not only cover the cost of COVID-19 treatment, it may also pay for tests, quarantine, and other unexpected costs that come with having COVID-19, including being denied boarding.
Sickness
Isn't it frustrating how just when you least expect it, you come down with something? Chikungunya, dengue, malaria, travelers tummy. An A-to-Z of all the possible ailments and diseases out there is an article in itself.
Getting sick while traveling or living in another country is not just an uncomfortable experience but can actually be scary and even potentially dangerous if you don't know what is wrong with you.
You want to know that if you do catch something, you can seek medical treatment and advice from a reputable clinic or hospital without worrying about the bill.
Accidents
Accidents can and do happen. Road accidents involving bikes, cars, buses–we've all heard the horror stories because they are true.
Outdoor adventure mishaps? Same thing. It has become a badge of honor to compare near-death experiences.
Even the silliest of accidents can happen.
My daughter was in Costa Rica recently and spent the day jumping off waterfalls into lakes. She tripped while walking on the road back to her hostel and needed stitches and antibiotics. The medical bill costs four times as much as her day out.
No one is saying you shouldn't leave your room for fear of accidents happening, but if you have travel insurance it's comforting to know you can afford the medical treatment if needed.
Skin Infections
Going tropical? So might your skin. A change of climate can quickly result in eczema, athlete's foot, reactions to insect bites, and more.
I had a mosquito bite in Sri Lanka that resulted in blood poisoning after getting infected from the humid environment.
All of these uncomfortable and unpleasant conditions are best sorted quickly. I don't advise anyone to delay seeing a doctor because they are concerned about the cost.
Coverage through travel insurance takes care of that.
Travel Disruptions and Cancellations
From a family member becoming sick and you needing to rush home unexpectedly to getting sick yourself and not even leaving for your trip in the first place, there are many reasons why travel plans get disrupted.
When you've earned and saved hard for your flights and accommodation, why take the risk that you might not see that money again should a change of plan be out of your hands.
Travel insurance can help cover the cost of these unexpected changes to plans.
Theft, Loss, and Damage
You don't just have to worry about medical issues.
You could leave your passport in a taxi (my sister), have a phone pinched from your pocket on an MRT train in Singapore (my daughter, have a camera taken from a suitcase while on a bus in Indonesia (me), or be mugged on a London street (also me).
There is no accounting for the number of reasons why you might experience theft, loss, or damage to your personal items while traveling.
These might not be life or death experiences, but they are very real annoyances that can be time-consuming and expensive.
Travel insurance doesn't prevent any of the above from happening, but it does protect the financial investment you made in the cost of travel and the health and personal items you travel with.
At the end of the day, the commonly held view is that if you can't afford travel insurance, you can't afford to travel.
Do You Already Have Travel Insurance?
This is something you really want to consider because no one likes paying for something only to discover they already have it.
Let's take a look at where you may already have some travel insurance coverage.
Credit Cards
Some Amex or Visa cards, such as the UOB Miles American Express PRVI Miles Card, offer benefits including complimentary personal accident coverage, travel insurance, and medical assistance.
Depending on where you are based as an expat and what card you are able to take out, you may have some similar benefits on offer.
Read one of our credit card articles for help in finding the best credit card for you.
It's worth noting, however, that if you find your credit card does have some travel insurance, it's likely only accessible if you've booked and paid for all or part of your travel using that card.
Make sure you read and understand the fine print around the benefits carefully.
Car or Contents Insurance
Likewise, if you have car or contents insurance in your country of residence, you may find that there is some limited coverage for having your bag stolen when on holiday or having an accident while driving in the country you're vacationing in.
This level of coverage is likely to be limited to specific items or occurrences outside of the country where you have taken the coverage out, so it may not provide full coverage and shouldn't be considered a substitute for travel insurance.
Travel Insurance Vs. Travel Medical Insurance
When looking at travel insurance, you will sometimes see policies described as travel insurance or travel medical insurance.
What's the difference?
First, travel medical insurance is a key part of any travel insurance package but some providers pull it out as a separate and focus the policy around the medical aspects.
Both packages will likely provide a level of emergency medical coverage, but those described as travel medical will perhaps give this section more prominence.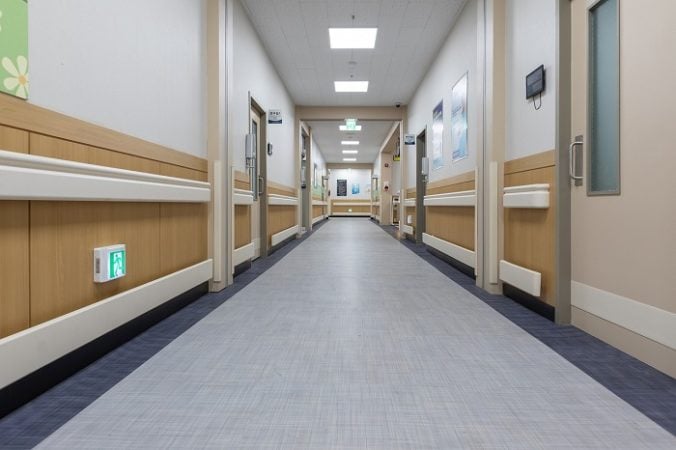 For example, SafetyWing's travel medical insurance, Nomad Insurance, covers people for medical emergencies while out of their home country.
There is additional coverage for emergency travel-related issues such as travel delays or lost checked luggage, but the bulk of the policy is geared around covering medical expenses from unexpected illness or injury.
World Nomads Travel Insurance, on the other hand, doesn't call itself medical insurance, but in fact, it still offers a high level of emergency medical coverage and emergency medical transport alongside benefits for trip cancellation and loss or theft of gear.
So, don't get distracted by what is just labeling. Take the time to look at the travel insurance policies that you're considering and see how they differ in coverage and benefits for all emergency medical and non-medical incidents and decide what suits you best.
Travel Insurance Vs. Health Insurance
Health insurance is actually a very different stand-alone insurance. Global, or expat, health insurance can be taken out as health coverage when you're overseas, but it only gives you limited emergency coverage when you are traveling.
Health insurance products are geared more toward diagnosis and ongoing treatment of illness in the country that you're living in.
Travel insurance policies tend to be short-term to cover medical situations as they arise, while health insurance policies are rolling contracts for a long period to cover ongoing health issues.
This makes travel insurance policies more affordable than longer-term health coverage. However, travel insurance has less medical coverage than health insurance.
But if it's health insurance you need, why not take a look at another article on health insurance for digital nomads.
Travel Insurance Options
Let's take a look at some travel insurance options for expats.
Local Providers
An online search for travel insurance will reveal a plethora of options depending on where you're doing your search.
For me, sitting in Singapore, even when I search for international travel insurance, I see plenty of local health insurance companies.
These are travel insurance plans offered by Singapore companies and linked to me being resident in, and therefore traveling out of, Singapore for my trips.
These are great, provided I'm coming in and out of Singapore for short trips or holidays, but not if I'm planning to be on the road for a significant period of time or traveling to multiple countries.
For example, FWD Insurance offers a travel policy with extensive coverage for medical, and personal belongings, and travel disruptions, but these are all linked to Singapore.
The travel disruptions are based on delays after six hours overseas or six hours in Singapore. The emergency medical coverage, on the other hand, is linked until you are back in Singapore.
While most international travel policies ask you to nominate your current place of residence and are available to residents of multiple countries, a policy from a domestic provider such as FWD is only available to residents of that country, eg. Singapore.
Therefore, international travel insurance is usually a better option for digital nomads.
International Travel Insurance
International travel insurance is geared towards expats who live in a country different to their home country and are likely to be traveling to many other countries on a regular basis.
These policies may also be restricted against some places of residence or nationalities, so you will likely be asked to nominate one, if not both of those, at the outset.
Let's run through a few options.
World Nomads
World Nomads has an extremely comprehensive global travel insurance policy but the coverage and benefits will differ slightly depending on your nationality and country of residence, in particular, if you're from or live in the USA, Canada, Australia, NZ, Europe, or Brazil.

One of the reasons for this is that the domestic travel market within these countries is large, so the benefits and coverage offered will include domestic and international travel if you're a resident there.
World Nomads is especially good if you're looking for flexible travel insurance as you're able to purchase it online at any time and can extend your policy should you decide to keep traveling beyond your original policy end date.
World Nomads offers the option of either a Standard or Explorer policy, the difference being in the level of benefits.
I ran a quote through its system for three months, traveling around Asia as a 32-year-old, and came up with a price on the Standard Plan at US$200 and the Explorer Plan at US$220.
World Nomads is known for having policies that come out slightly more expensive than other providers, but the coverage is very comprehensive, can be purchased abroad, and offers flexibility.
In particular, it has very good coverage for adventure sports, with over 150 activities that are included as either standard or optional, and is well recommended by travel businesses such as Lonely Planet and Intrepid.
SafetyWing
SafetyWing gears itself as travel insurance for nomads. The difference is that it's a subscription-based rolling policy paid on a monthly basis.
It starts at US$40 every four weeks excluding travel in the U.S. and increases to US$73 every four weeks if you want to include the U.S.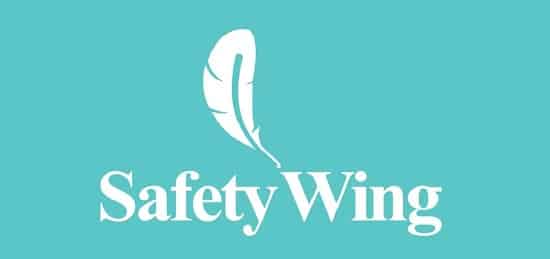 This pricing is based on you falling into the 18- to 39-year-old age category. If you fall on either side of that, then the price will rise with your age bracket.
However, I like that it's very transparent about this from the outset. As a rolling contract, the policy keeps going until you cancel or 12 months pass, after which you'll have to renew.
Another nice feature is that visits to your home country are covered for up to 30 days (15 if you're from the U.S.) after you've had 90 days of continuous coverage, and two children under the age of 10 can be added for free as part of a family package.
Here's an overview of some of its basic coverage:
US$250,000 as an overall maximum coverage limit
US$250,000 as a maximum per injury or illness
US$100,000 lifetime maximum for emergency medical evacuation
US$5,000 for trip interruption
US$500 per item of lost baggage up to US$3,000 per certificate period
SafetyWing policies are available to anyone unless your home country is Iran, North Korea, or Cuba–or if you hold Cuban citizenship.
SafetyWing has a reputation for being affordable, and one that is easy to budget for and maintain with its monthly subscription model.
However, the coverage is quite limited, especially for emergency medical evacuation and outdoor or adventure activities.
SafetyWing is great for budget travelers looking for basic coverage, but perhaps not ideal if you're planning on the adventure trip of a lifetime.
ACS Globe Traveler
ACS Globe Traveler is another comprehensive global travel insurance policy available for anyone of any nationality provided you are under 66 years old.

The Globe Traveler policy is billed as a customizable product with three different levels of maximum medical coverage to choose from:
Euros 150,000
Euros 300,000
Euros 500,000
The price depends on your budget, needs, and optional benefits such as adding adventure sports or sports equipment as well as trip cancellation.
A nice touch here is that it offers direct payment for hospital stays of more than 24 hours–pretty handy when hospital bills increase exponentially with each night–and there are no deductibles on health care expenses.
Here is an overview of coverage on its plan:
Maximum medical expenses per person per year of Euros 150,000, 300,000 or 500,000–depending on which plan you take
100% of actual costs for emergency medical transport or repatriation
Euros 2,000 for baggage theft, loss, or destruction with Euros 150 to cover basic necessities for late (meaning more than 24 hours) delivery of a bag
A quote based on the three-month period for the standard plan comes out to Euros 200.
ACS is a French insurance broker that works with well-known and recognized partners such as Allianz and AXA and has been serving international travelers for more than 40 years.
As a package, it offers a very attractive price point with a good level of coverage and no deductibles.
However, it doesn't cover flight cancellations within the standard package, only delays, so if you want this you have to add it as an option. Likewise with any adventure sports or equipment coverage.
Atlas Travel Insurance
Atlas Travel Insurance offers policies for global travelers of any age, even 80 or older, though the claimable overall maximum limit decreases as your age increases.
The coverage drops from US$2,000,000 if you're under 65 to just US$10,000 if you're over 80.
Policies with Atlas aren't just based on your age but also whether or not you want U.S. coverage included.

Here is an overview of its main coverage on the basic plan for anyone under the age of 65:
An overall maximum limit available up to US$2,000,000
A maximum limit per injury or illness up to US$2,000,000
Up to US$10,000 for trip interruption
Up to US$1,000 for loss of checked-in luggage
A quote for a three-month policy without U.S. coverage on the International Plan comes out at US$135, while the International Premium jumps up to US$336.
Atlas Travel Insurance is a good policy for those looking for a solid, comprehensive travel insurance plan with a balance of emergency medical travel coverage and protecting non-refundable deposits.
With that said, you can choose from three different trip cancellation insurance plans or two customizable travel medical plans.
If you're someone who travels several times a year, however, and looking at the Atlas MultiTrip plan, be aware that this doesn't include trip cancellation.
IMG Global
IMG Global is another global travel insurance provider worth mentioning for its range of iTravelInsured plans that provide varying levels of coverage for trip cancellation, baggage delay, trip interruption, and medical benefits.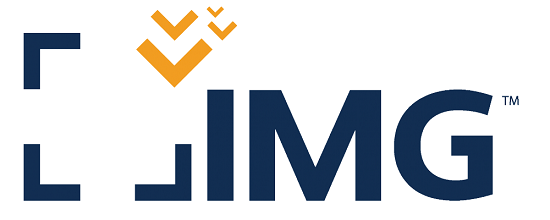 If the medical side is what you're after, it also has a stand-alone travel medical policy that is tailored specifically to providing for you in emergency medical situations when away from your country of residence.
Here's a run through its summary for the basic iTravelInsured Travel Lite plan:
Accident and sickness coverage up to US$100,000
US$500,000 for emergency medical evacuation
US$750 for loss or damage to bags and personal effects
Up to 100% of trip cancellation costs
A three-month iTravelInsured policy ranges from US$110 to US$350 depending on whether you go for the Travel Lite policy or the Travel LX plan, with benefits including 100% of trip cancellation refunded and US$2,500 for baggage and personal effects.
IMG is well regarded as a leader in medical insurance and its travel medical plans are seen as solid for individuals, families, and groups.
While offering a good spread of coverage and benefits, one of the downsides is the low level of accidental death and dismemberment coverage you get.
While not wanting to sound too morbid, this is lower than other providers, and should you be in need, you might not be too happy about that.
International Travel Insurance Costs
On reading the above, I'm sure your first question is, "Well, you've done a price based on a three-month policy, but how much is this going to cost me for my own trip?"
It's a fair question.
With the exception of SafetyWing, who offers a quick and easy-to-price subscription model, most insurance providers won't give you a price until you go through a comprehensive quotation system.
Even then it's very hard to compare like for like.
The reason for this is that the cost will depend on where you're going, how long you plan to be there, whether it's just yourself being covered or additional family members, what you want to pay deductibles or co-insurance on, what level of coverage you're looking for, and a whole lot more.
So, while I've tried to compare prices, the best way is to get a personalized quote based on your own needs.
Travel Insurance Plans Explained
While buying travel insurance can be as quick as the click of a few buttons, understanding what you're buying could take a little longer.
Two policies might look similar at the outset, but they could differ once you get into the nitty-gritty of their benefits.
Let's take a closer look.
Sickness and Ill Health
Travel insurance will cover you for unexpected illnesses or injuries that need to be treated in the short term.
However, don't forget, if your condition needs ongoing attention when you return home, you'll likely need to dip into your health insurance.
Emergency Medical Overseas and Emergency Medical Transport
Now, this is where it gets really meaty. If there's one thing you want to get right in your travel insurance policy it's this.
The reason? Because this is where costs can start to spiral uncontrollably. Needing to be airlifted off a mountain after a ski accident doesn't come cheap.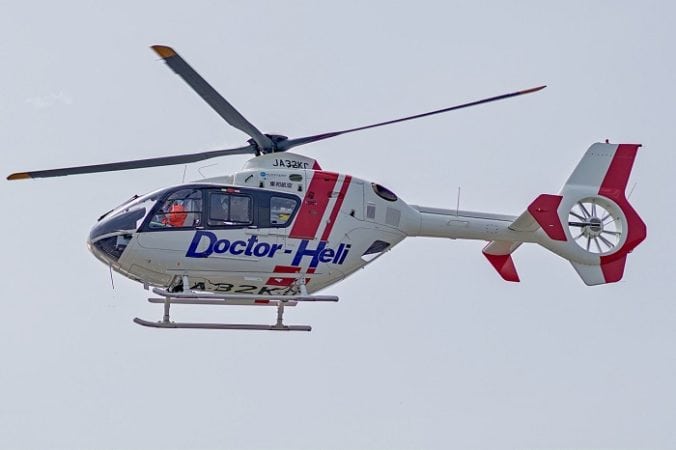 Nor does getting you out of a remote location after a bike crash and needing to get to a first-class hospital for emergency treatment.
Whatever the situation, let's face it, emergency medical care and transport is never something you have planned for or put money away for.
Picking a policy that has a good level of emergency medical coverage is essential. The more remote and adventurous you plan to be, the higher the level of coverage you should get.
Restrictions
As it suggests, restrictions may limit who a policy is available to. The most common restrictions are country of residence, nationality, and age.
If you live in Iran, North Korea, or Cuba, you won't be able to buy a SafetyWing policy while, ACS Globe Traveler is restricted to those under the age of 66.
Coverage
Generally, the biggest consideration for any travel insurance policy is the level of emergency medical coverage as this is where the greatest costs can spin out of control in an unforeseeable manner.
However, don't get so focused on this that you forget to check other coverage levels. Let's look at these.
Location
Some plans offer different levels of coverage whether you want the U.S. included or not. Others extend this to larger territories where there is a big domestic tourism market like in Canada or New Zealand.
The greater the coverage area the higher the policy price.
Trip Cancellation or Interruption
This is a big one. When a trip is cancelled or disrupted it can be disappointing, but if you don't recoup the cost, you'll feel that disappointment for an even longer time.
The rule of thumb is as soon as you know you want to book a trip, get your travel insurance sorted–don't wait until the day before you fly.
Trip cancellations can happen any time after you part with your money, so don't risk not being protected.
Travel Delays or Disruptions
Who hasn't looked at the departures board with a sinking feeling when they see their flight has been delayed.
One, two, even three hours is uncomfortable, but imagine when that goes over six hours or even a whole night.
It doesn't take much for the costs to add up as you try to find food and drink or even a bed to sleep in.
An international travel plan will cover you for delays or disruptions whatever country you're in, but what you want to check is at what point it kicks in and how long it covers you for.
Atlas Travel Insurance covers you after you've been delayed for 12 hours and then only for up to two days.
This wouldn't have helped my in-laws who got stuck in Italy for four days due to a flight cancellation thanks to a thunderstorm.
If they had insured with ACS Globe Traveler, however, a payout would have started after four hours of up to EURO 150 per person for meals, transfer, and the first night in a hotel.
Delayed or Lost Baggage
Delayed or lost baggage is another problem that causes much anguish. I've had bags turn up a week late and soaking wet thanks to someone leaving them on the runway in a rain storm.
It's not ideal, so you definitely want your policy to cover you for these mishaps.
Check that you're covered for not just the items you could potentially lose, but also for replacement items that you have to purchase in the short-term.
After all, no one wants to see you wandering around in the same clothes for days on end.
Property Damage
You don't only have to worry about bags getting lost or delayed, you also have to protect all that gear you carry around: your camera, laptop, any sports kits, etc.
With your life on your back, you can't afford for it to all go missing and not be able to replace it.
The key thing here is that you're going to need to prove that all your items were actually lost, stolen, or damaged (a local police report might help), and submit receipts showing the date and cost of all your purchases.
It's always worth getting that kind of paperwork together before you leave.
Death and Repatriation
It's all getting a bit sombre suddenly, but this is another big one that you need to think about. You don't want to lumber your family with hidden costs should the unthinkable happen.
Again, the more remote and adventurous you plan to be, the more you should consider for your level of coverage.
Exclusions
This is where you need to read the small print. While you might have great coverage, there can be a number of exclusions that the insurance provider won't pay out.
Drugs and Alcohol
If you fall off your moped because you were on drugs or drunk, don't expect the ensuing medical costs to be paid.
Generally, anything that can be considered a result of your own doing: drugs, alcohol, self-harm, suicide, will not be covered by any insurance policy.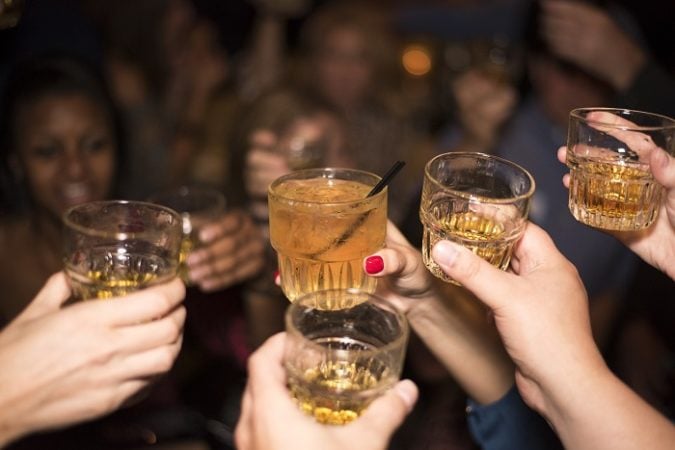 Terrorism
While some policies may cover you if you're affected by an act of terror while on vacation, you won't be covered if a government has issued a warning not to travel to that region or country.
Pandemics
Similarly, if there is a government or World Health Organization (WHO) ban on traveling to any country or any part of it as a result of a pandemic, then there will be no coverage available through your policy.
Everything Else
There are a few more points you should know before buying travel insurance.
Pre-Existing Conditions
Travel insurance policies are not health insurance policies and they don't extend to most pre-existing medical conditions.
You'll need to check the wording of your policy to se if you're covered or not, as it may depend on the timing of when you were diagnosed.
Some policies have what is called a "look back" period, the time prior to purchasing your policy. If a condition was diagnosed, you're not covered for losses due to treatment for symptoms.
Pregnancy and Children
If you're pregnant at the time of booking your trip, you might want to consider taking out a policy with strong maternity benefits such as one from Allianz.
If you already have children ages ten and under, look for one like SafetyWing, which allows you to add up to two children (one per adult) for free on your own family insurance plan.
Travelers 65+
Similarly, if you're 65 years old or greater, then look for a policy such as the one from Atlas Travel Insurance, which covers travelers even into their 80s.
Personal Liability
Should you find yourself in trouble for injuring someone else or damaging someone else's property, then personal liability coverage can be useful to help cover your legal defense or compensation costs.
World Nomad's has a huge level of coverage–up to US$1,000,000–within its basic standard plan, but other providers offer personal liability as an add-on.
Speaking of which.
Add-Ons
Under some policies, you can take out additional benefits to bump up your offering. Some of them are listed below.
Dental
Emergency coverage for dental can often be purchased as an add-on. World Nomads, for instance, will cover you for US$300 and US$500 on its Standard and Explorer plans respectively.
Adventure Sports
Adventure sports is frequently highlighted as an exclusion, but under most policies–like ACS Globe Traveler–you can pay to add coverage for risky sports and losses or damage your equipment.
Cancel for any Reason
This add-on lets you cancel for any reason and helps you work around some of the exclusions a policy might have.
How to Make a Claim
So you've got your policy, you're on your trip, and now you need to make a claim. Whatever the reason, be it in an emergency situation or claiming for a delay, there are a few key pointers to remember.
Read all your terms and conditions and the fine print of your policy and be sure you know what you can claim for.
Have your policy number ready along with a contact number and your location.
Obtain any paperwork that you need for the claim. For example, a police report showing proof of a theft or airline tickets if bags have been lost.
Best Time to Buy Travel Insurance
Ideally, you should buy travel insurance before you book your flights or travel. Some policies are time sensitive and will require the policy to be in place from the outset.
Moreover, if you're considering buying the add-on "cancel for any reason," you should get this at the same time because you never know when you might need it.
Choosing the Right Plan
With so many different plans on the market, how do you find the right one. We recommend that you:
Look for a reputable company that receives positive reviews.
Check the full range of coverage and benefits to ensure it offers what you need.
Read the coverage limits and decide if they're generous for the amount you're paying
Buy your add-ons and extras, if available
Now onto You
"Pay peanuts, get monkeys" means you get what you pay for, and this applies to travel insurance as well. The cheaper the policy, the less comprehensive it's likely to be.
Think about how much you really need based on the cost of your trip and the level of risk you're likely to face. A sun-lounger holiday in a five star resort requires less coverage on the adventure sports front, but might require more coverage for potential cancellation as you will have spent more upfront.
Lastly, but most importantly, take out travel insurance early and get enough coverage to give you peace of mind.